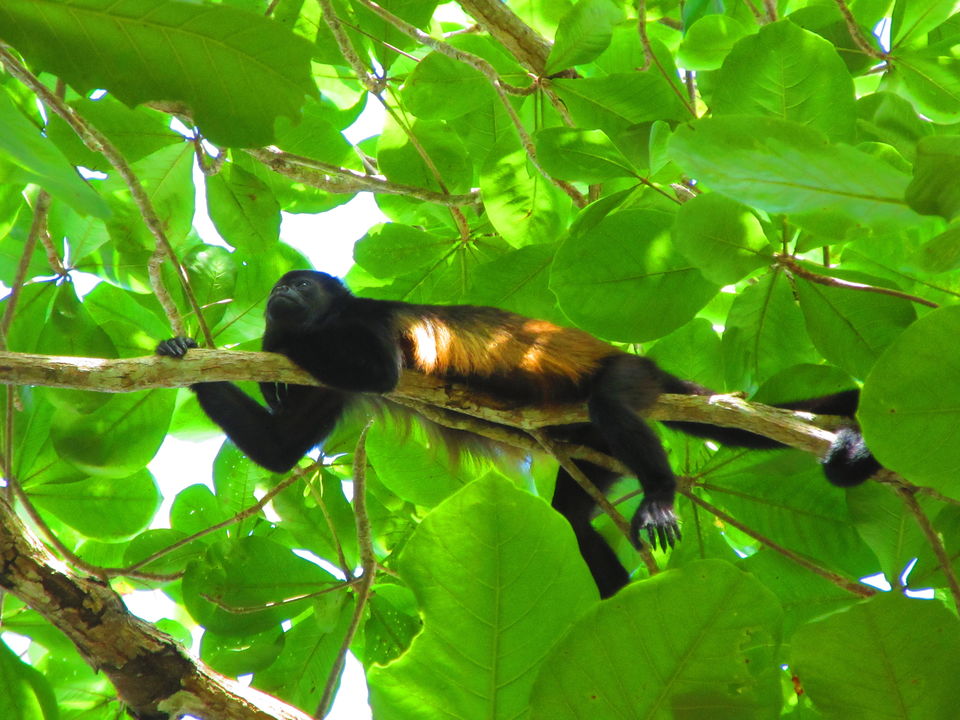 Central America, the isthmus connecting North and South America, consists of Belize, Guatemala, Honduras, El Salvador, Nicaragua, Costa Rica and Panama. It is rich both culturally, geographically and has an abundance of unique wildlife. Additionally, cloud-shrouded volcanoes, Mayan ruins and colourful colonial towns are just some of the delights waiting to be discovered by the adventurous traveller.
1) Take a Hike in Cahuita National Park, Costa Rica
This is a sublimely beautiful National Park close to the small Caribbean town of Cahuita. So close, in fact, that you can walk directly into the park from town. The park covers over 57,500 acres of land and sea, including 600 acres of living coral reef. A 5.6 mile trail hugs the beach, with lush rainforest on one side and lovely views of the ocean on the other. Giant electric blue morpho butterflies flutter past, monkeys swing overhead and if your luck is in, you may spot a sloth hanging about in a tree. It's a wildlife wonderland and the trail is flat and easy. In addition, there are plenty of opportunities to take a refreshing dip in the ocean.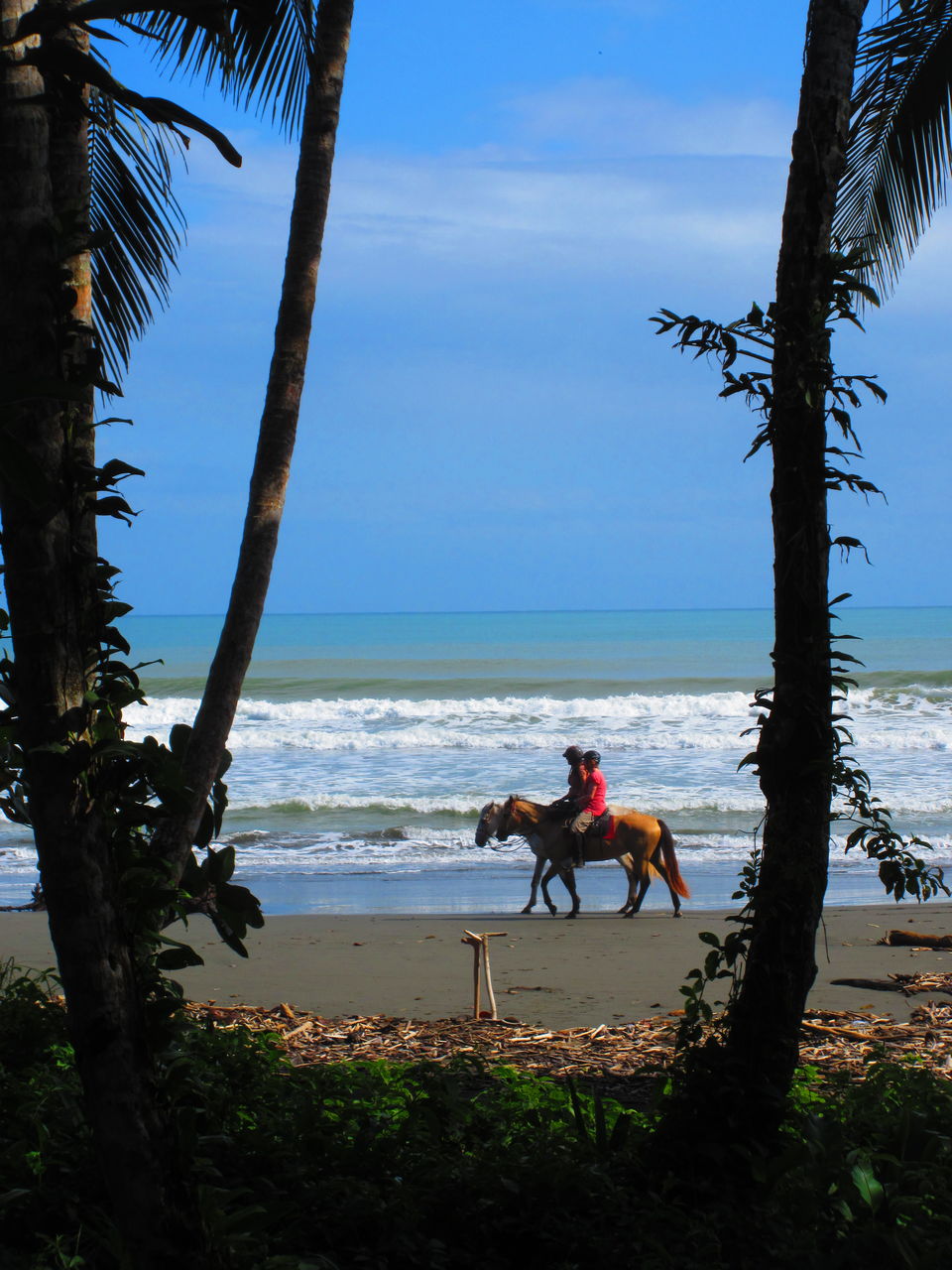 2) Swim in the Turquoise Pools of Semuc Champey in Guatemala
This destination is off the beaten track, but worth the long and bone-shaking journey to experience the unique cascading pools. In fact, the colour of the water has to be seen to be believed. You can swim, go tubing or explore the nearby caves (a guide is required to visit the caves). Additionally, don't miss the challenging hike up to Mirador, from which there are spectacular views. Set high in the mountains, Semuc Champey is probably the most stunning natural wonder in Guatemala.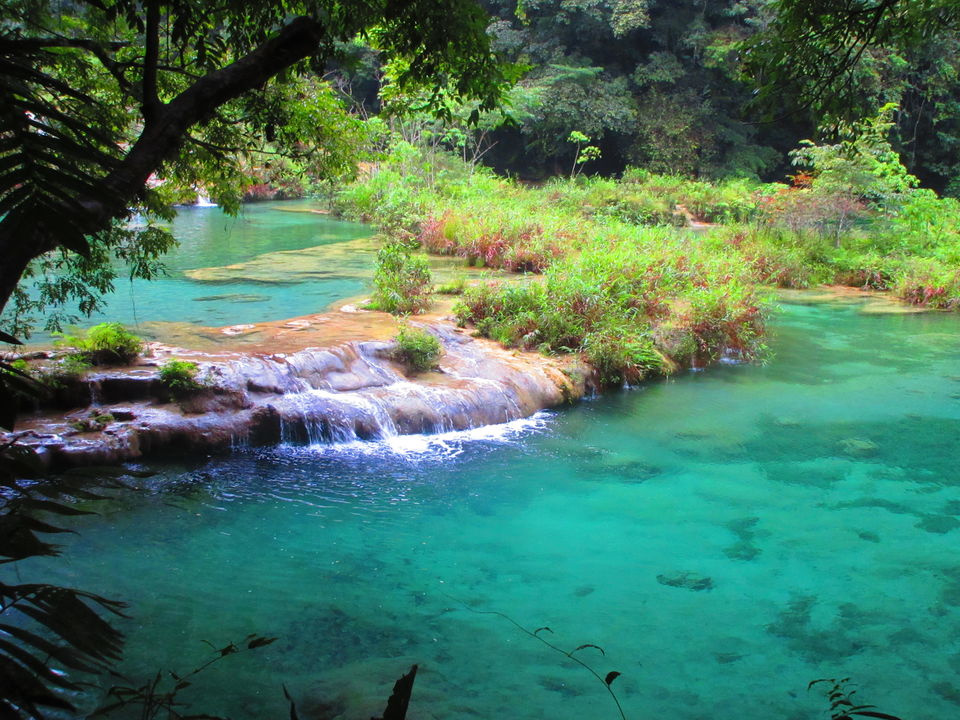 3) Meet an Ex-Guerrilla at the Museum of Revolution in Leon, Nicaragua
It isn't every day that you get to chat with an ex-revolutionary, but this ramshackle, yet compelling museum in Leon provides the opportunity to do just that. As a matter of fact, the guides at the museum were teenage soldiers when they fought in the revolution. Now in their fifties and sixties, they are happy to share their experiences with visitors. The building was the scene of many battles, as the bullet holes on the walls testify. It is clearly in need of funding, but nevertheless a visit is a fascinating and moving experience and an example of a nation standing up for their rights against an evil regime.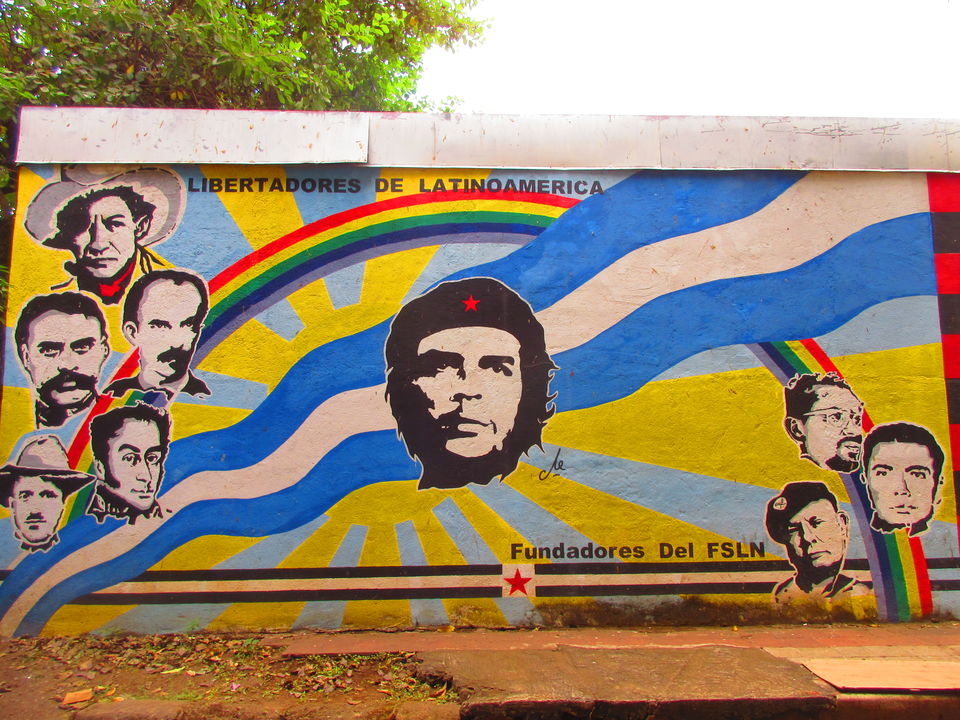 4) Explore the Ancient Ruins of Copan, Honduras
These Mayan ruins are over 2000 years old and comprise of pyramids, tombs and temples, many displaying intricate carvings. The ruins are, in fact, an easy walk from the nearby town of Copan Ruinas. The town is probably the prettiest in Honduras. With its cobblestone streets, cute white houses and excellent range of lodgings, bars and restaurants, it makes a great base for a visit to the ruins. Check out the tequila shrimp and enjoy the rooftop view at Twisted Tanya's, the best restaurant in town.
5) Live in the Shadow of a Smoking Volcano in Antigua
Antigua is Central America's most charming city. Guatemala's popular tourist destination is a blend of crumbling ruins, bustling plazas, churches, handicraft markets, international restaurants and Spanish schools. The city has successfully managed to balance tourism with traditionalism. Nestled between three volcanoes, you never quite get over the wonder of glimpsing up to see puffs of smoke emerging from Volcano Pacaya. Every now and again, there is a minor eruption or you can hear rumbles coming from deep within the earth's core. What with dramatic natural phenomena and a delightful city centre, Antigua really does have it all.
6) Chill Out in Caye Caulker in Belize
If you are in need of total relaxation, look no further than the tiny island of Caye Caulker. Spend your days swinging in a hammock, drinking cocktails at the Lazy Lizard Bar and snorkelling the coral reefs, where you can spot nurse sharks, stingrays and an array of vibrantly coloured fish. The laidback Creole and Rasta presence gives the island an undoubtedly Caribbean ambience. The pastel painted wooden buildings, superb seafood and absence of cars all contribute to make Caye Caulker a very special place.
7) Surf at Punta Roca in El Salvador
Whether you are an experienced surfer or a beginner, this surfing mecca offers perfect waves, warm water and miles of unspoilt beaches. Board hire and lessons are available and most of the local businesses are surf-orientated. It's less commercialized and more lowkey than nearby La Libertad and a perfect place to commune with the waves and kick back. Punta Roca plays host to several annual surf tournaments.
8) Venture into the Heart of the Jungle to Explore the Ancient Mayan City of Tikal
If you fancy yourself as Indiana Jones, Tikal is the place to head for. It's the largest and most important Mayan site in Central America. The fact that the ancient city is hidden in the heart of the jungle only adds to the appeal. From the tallest pyramid, you can enjoy panoramic views over the treetops and see other temples peeking through the canopy. Toucans, howler and spider monkeys populate the park and are easily spotted, but the elusive jaguar keeps a low profile.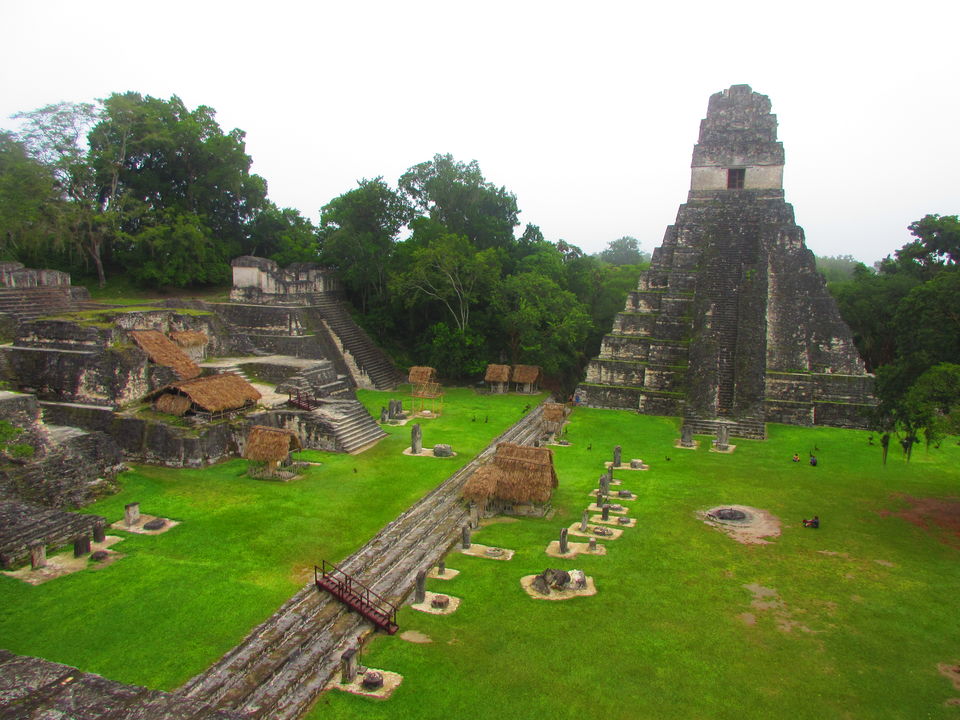 9) Connect with Nature at Monteverde Cloud Forest in Costa Rica
Monteverde lies 4,000 feet above sea level and compromises of coffee plantations and misty trails through eerie, but beautiful cloud forests. There are two small towns in the area, Monteverde and Santa Elena. They each have a sprinkling of restaurants, bars and shops catering to tourists. Zip-lining, mountain biking and hiking are all popular pursuits. There are numerous wildlife sanctuaries and gardens exhibiting the flowers and fauna of the area.
10) Take a Stroll through the Historic Area of Panama City
Wandering through the atmospheric streets of Casco Viejo is a highlight of a visit to the city. In fact, the crumbling colonial architecture, plazas and narrow streets are a world away from the downtown skyscrapers. The area combines old-world elegance with a touch of edginess. There are plenty of nooks and crannies to explore and some vibrant street art hidden away in the side streets.