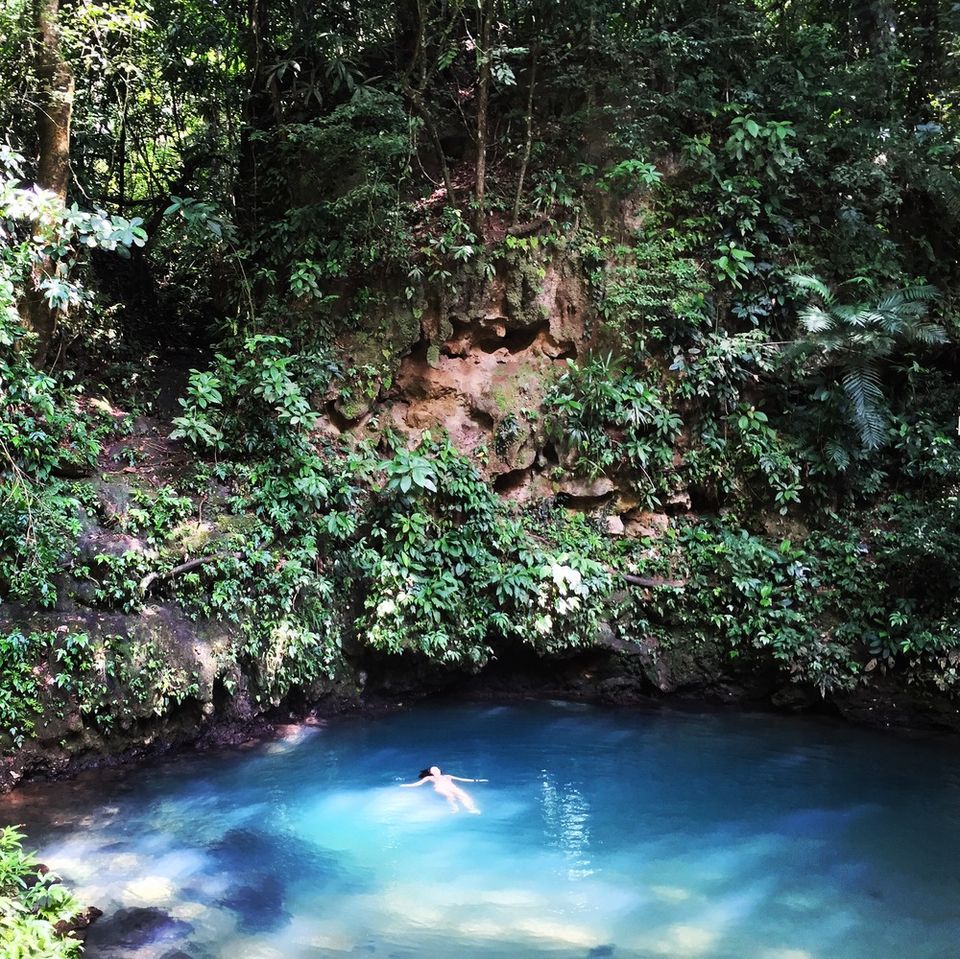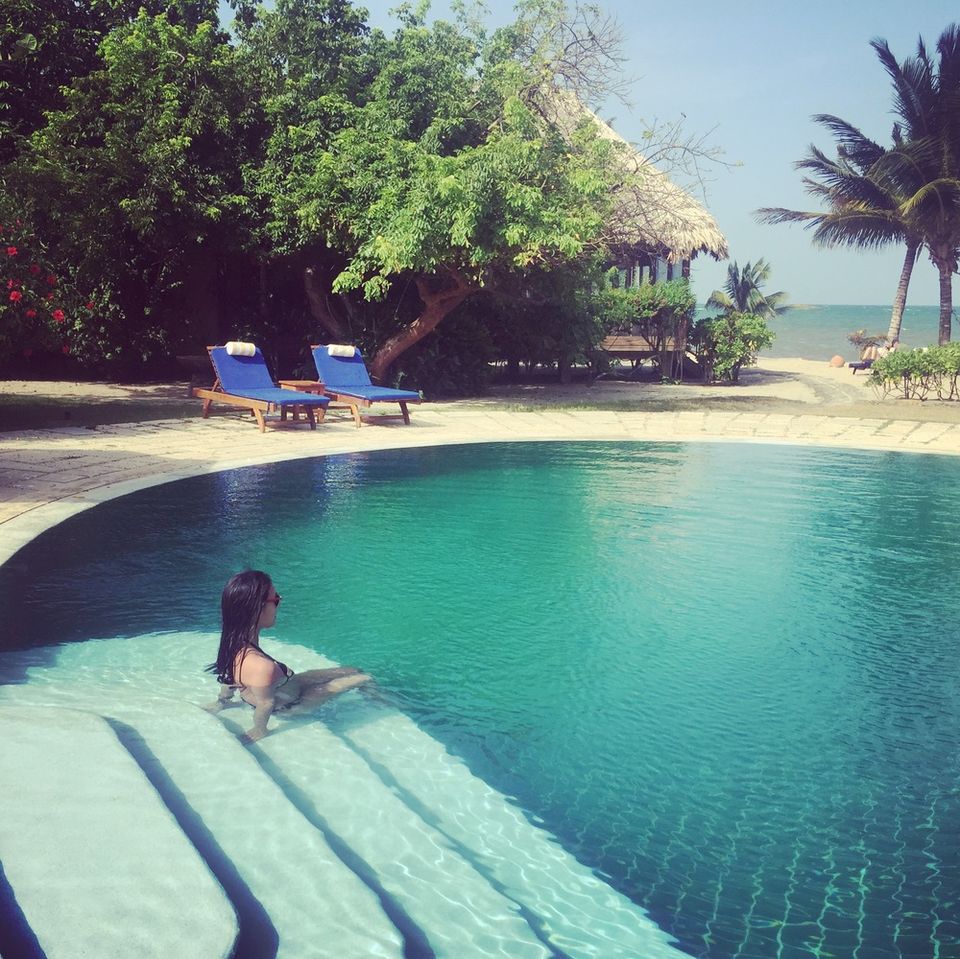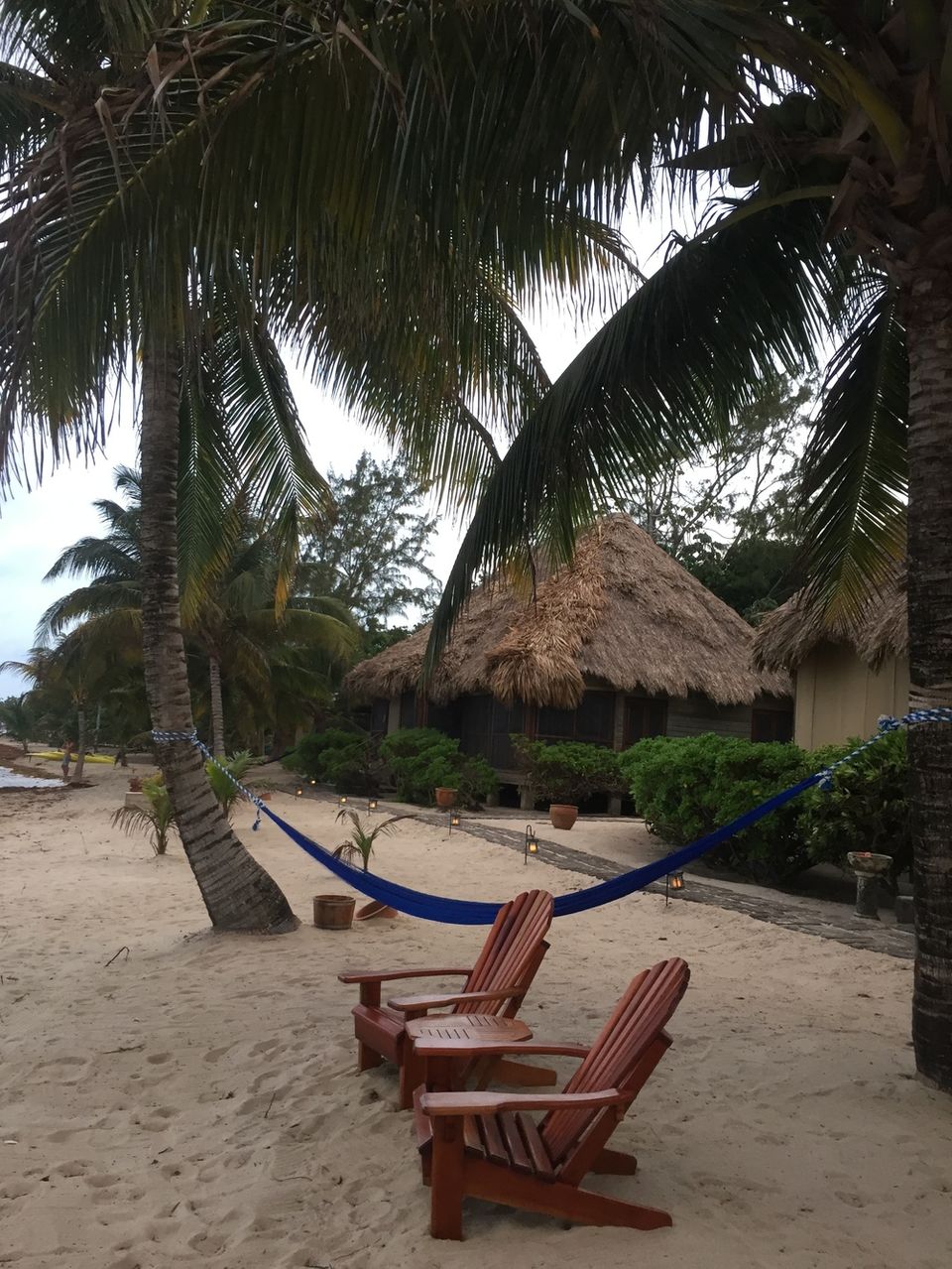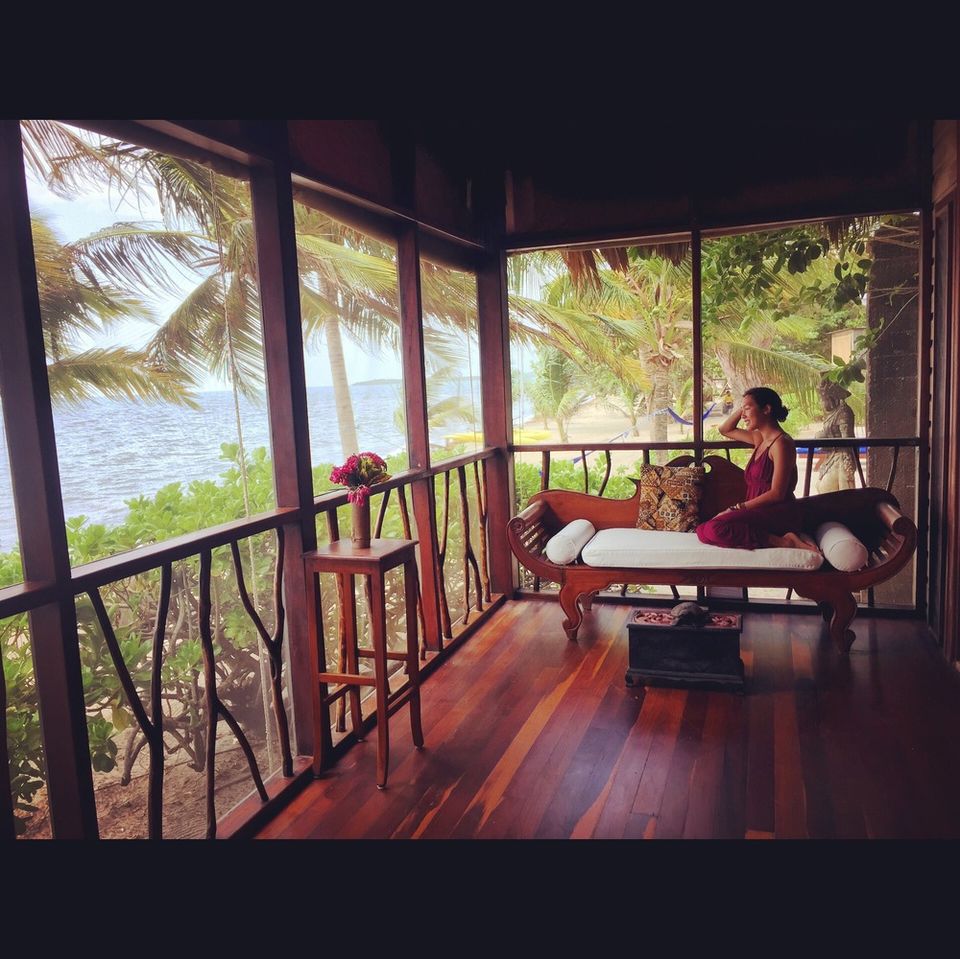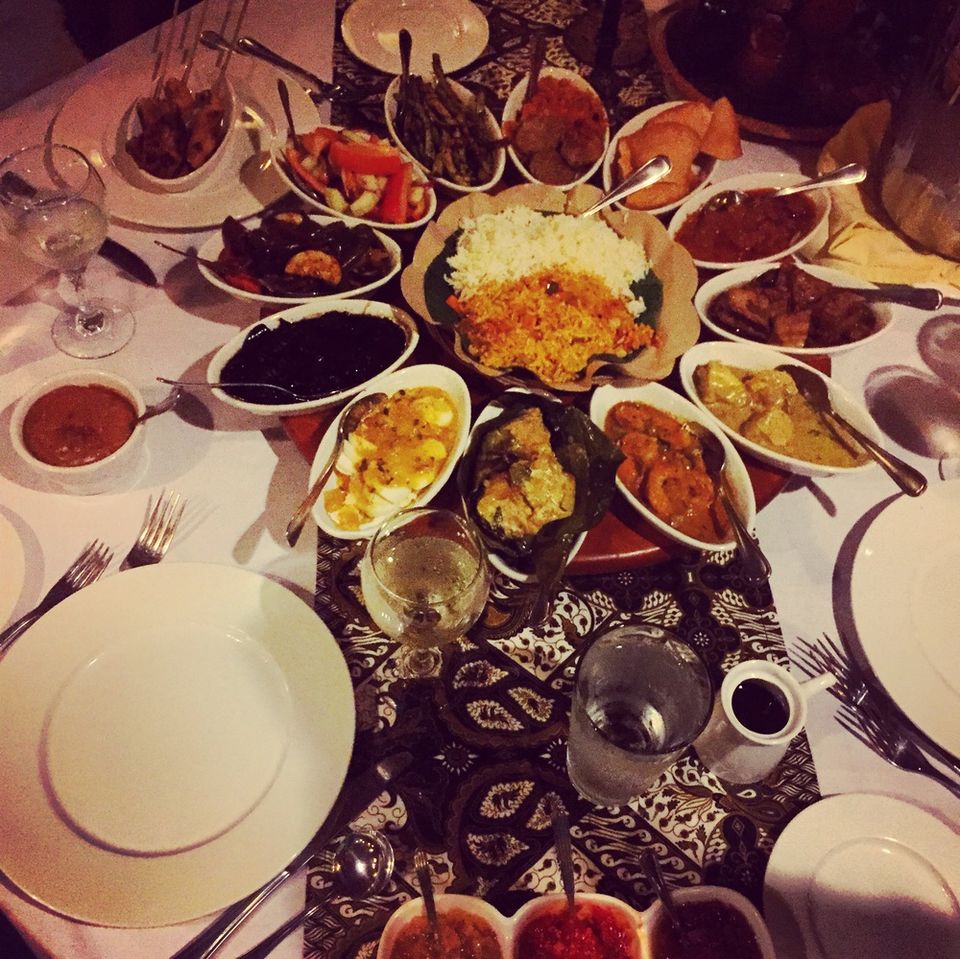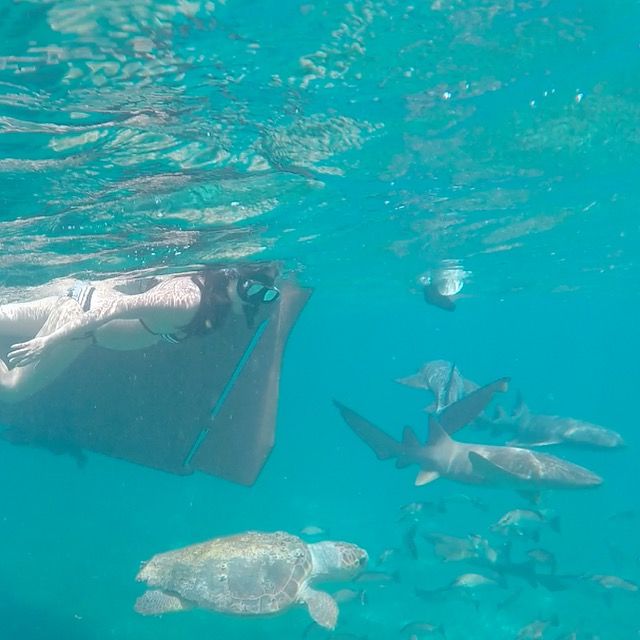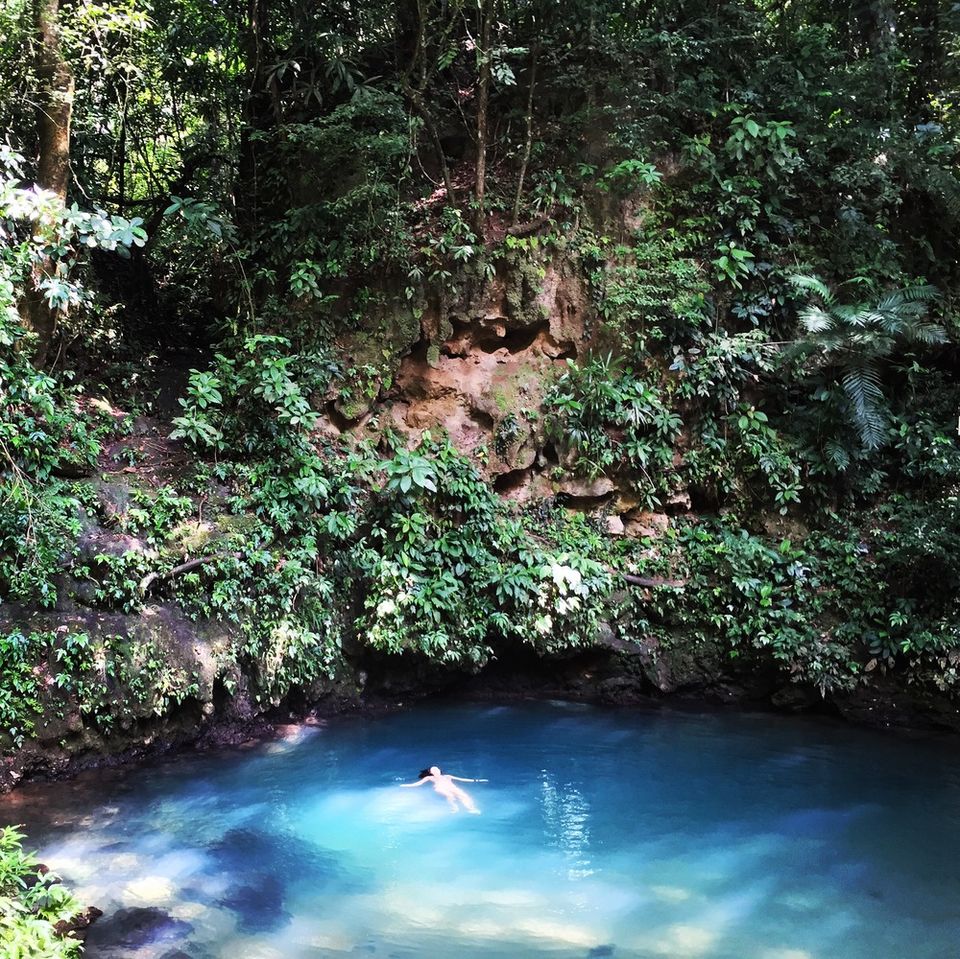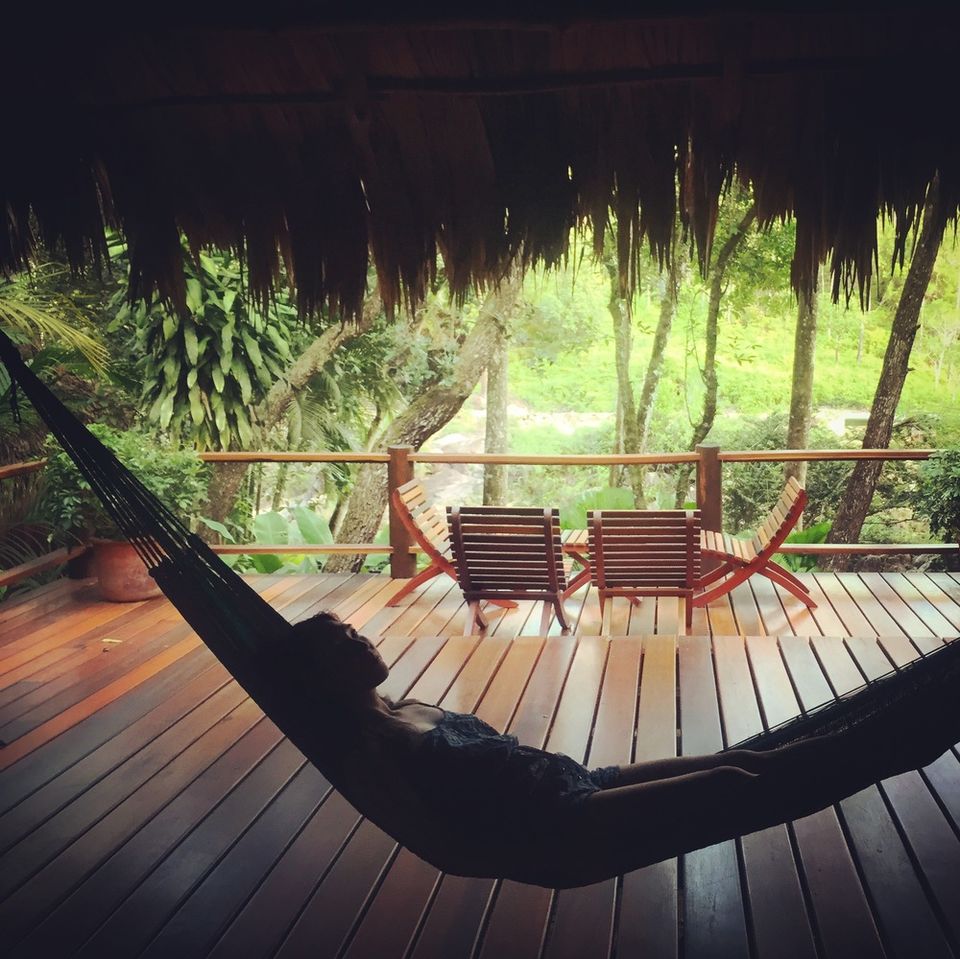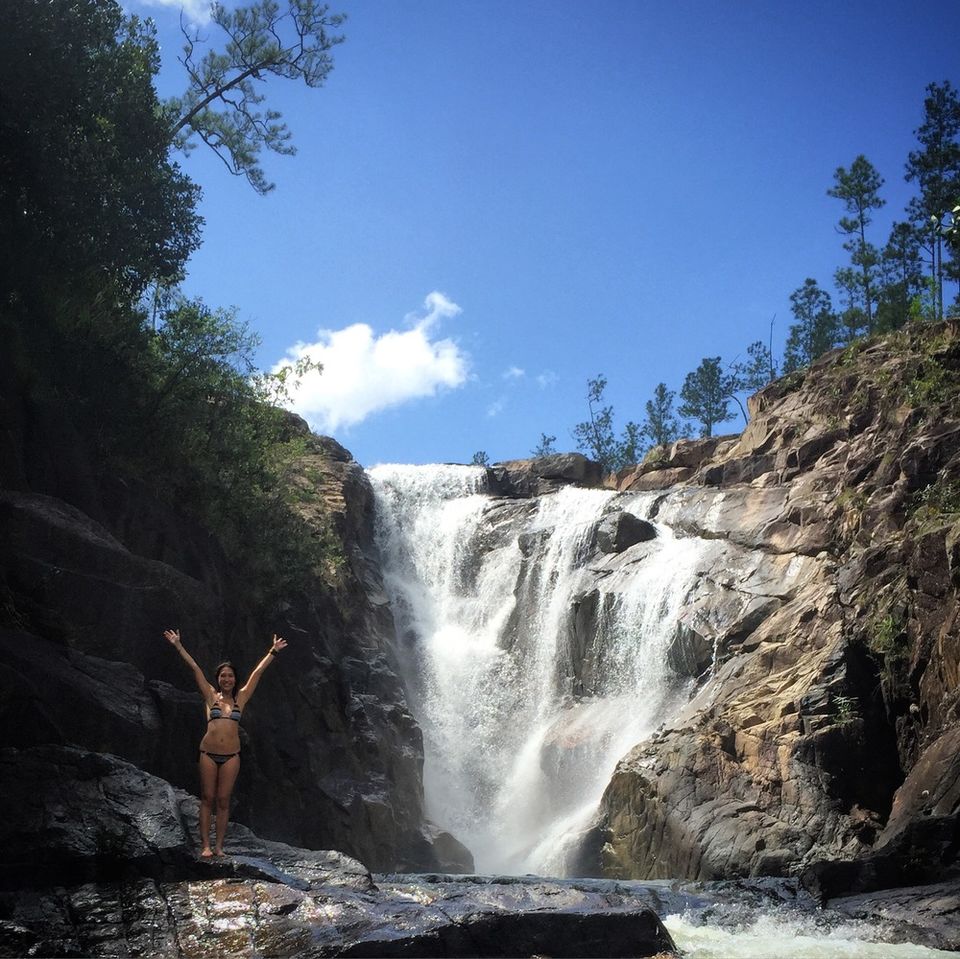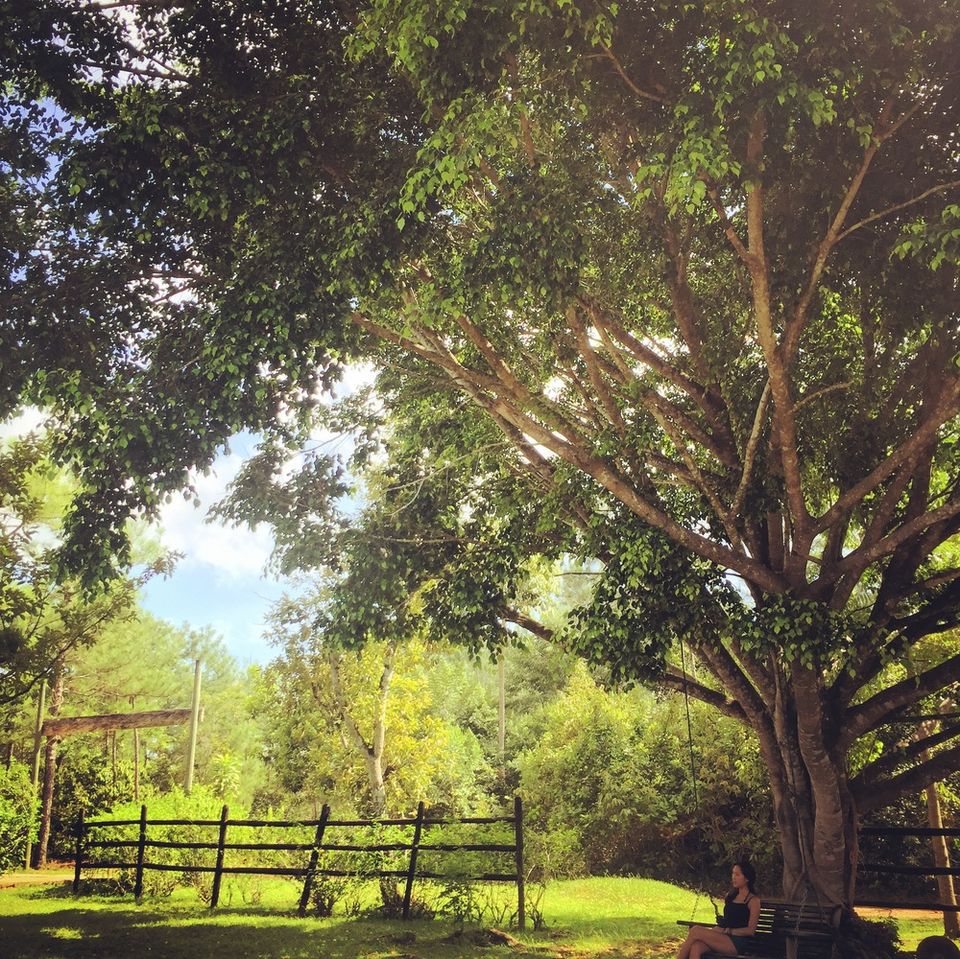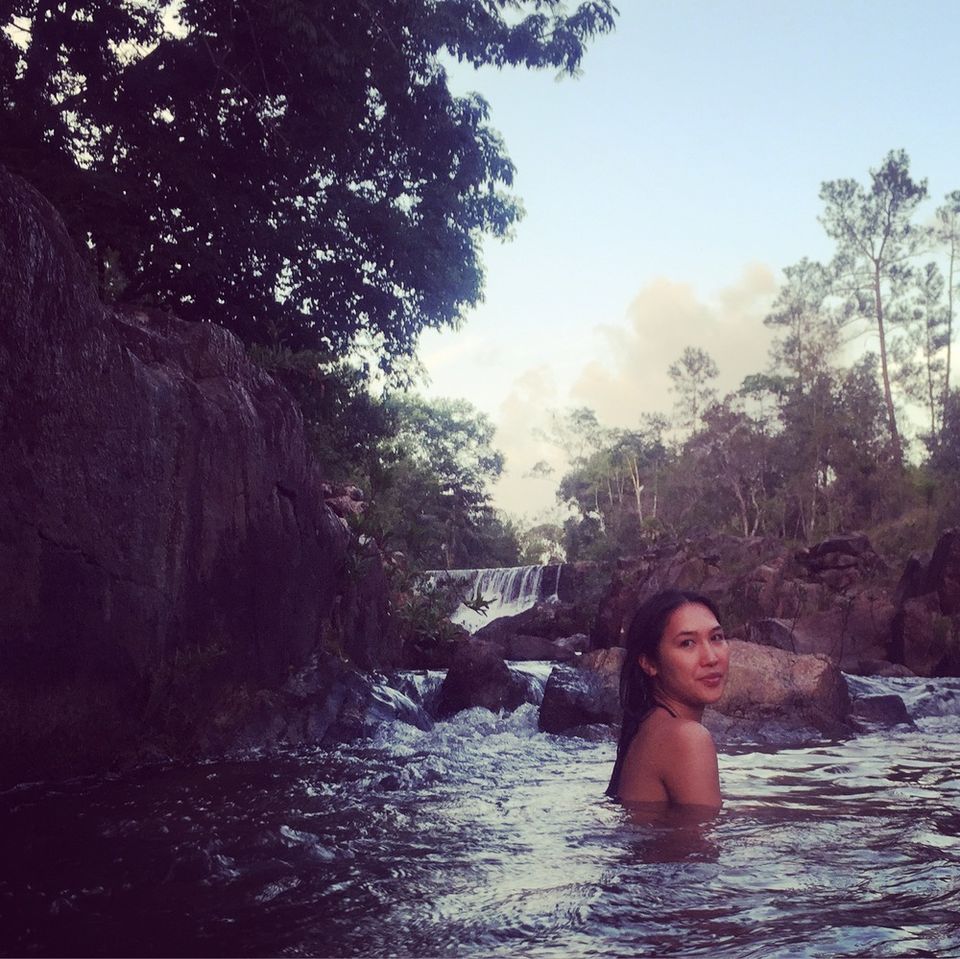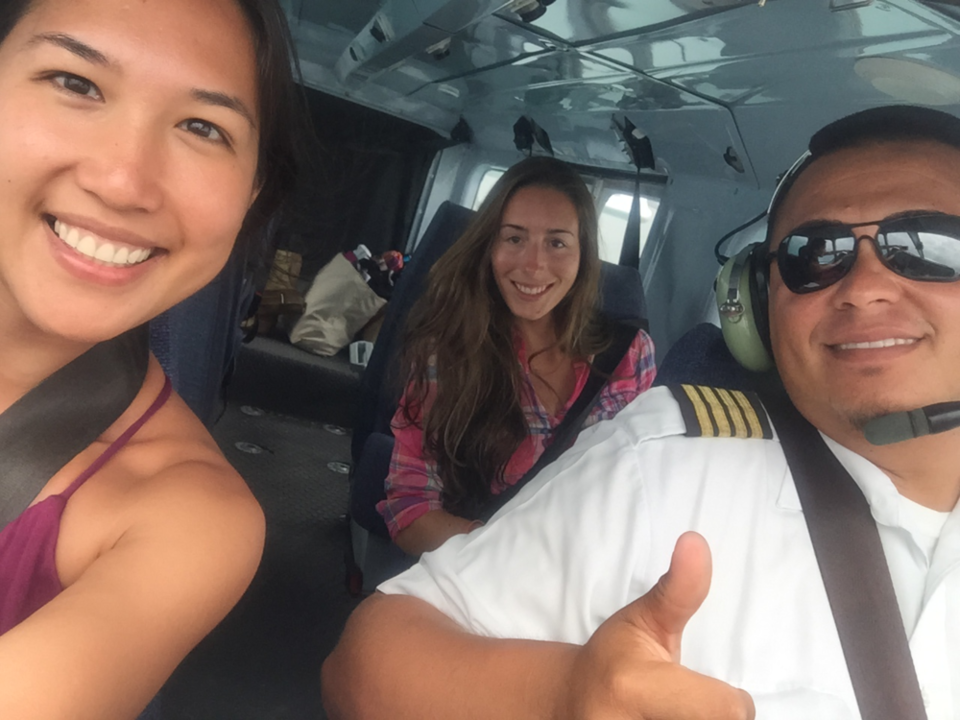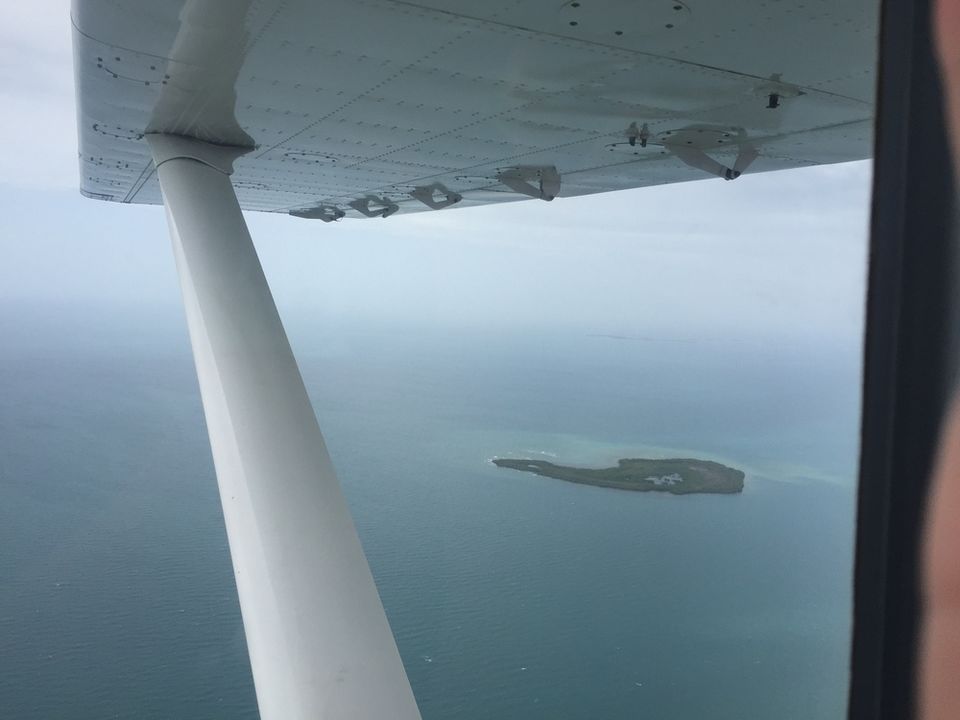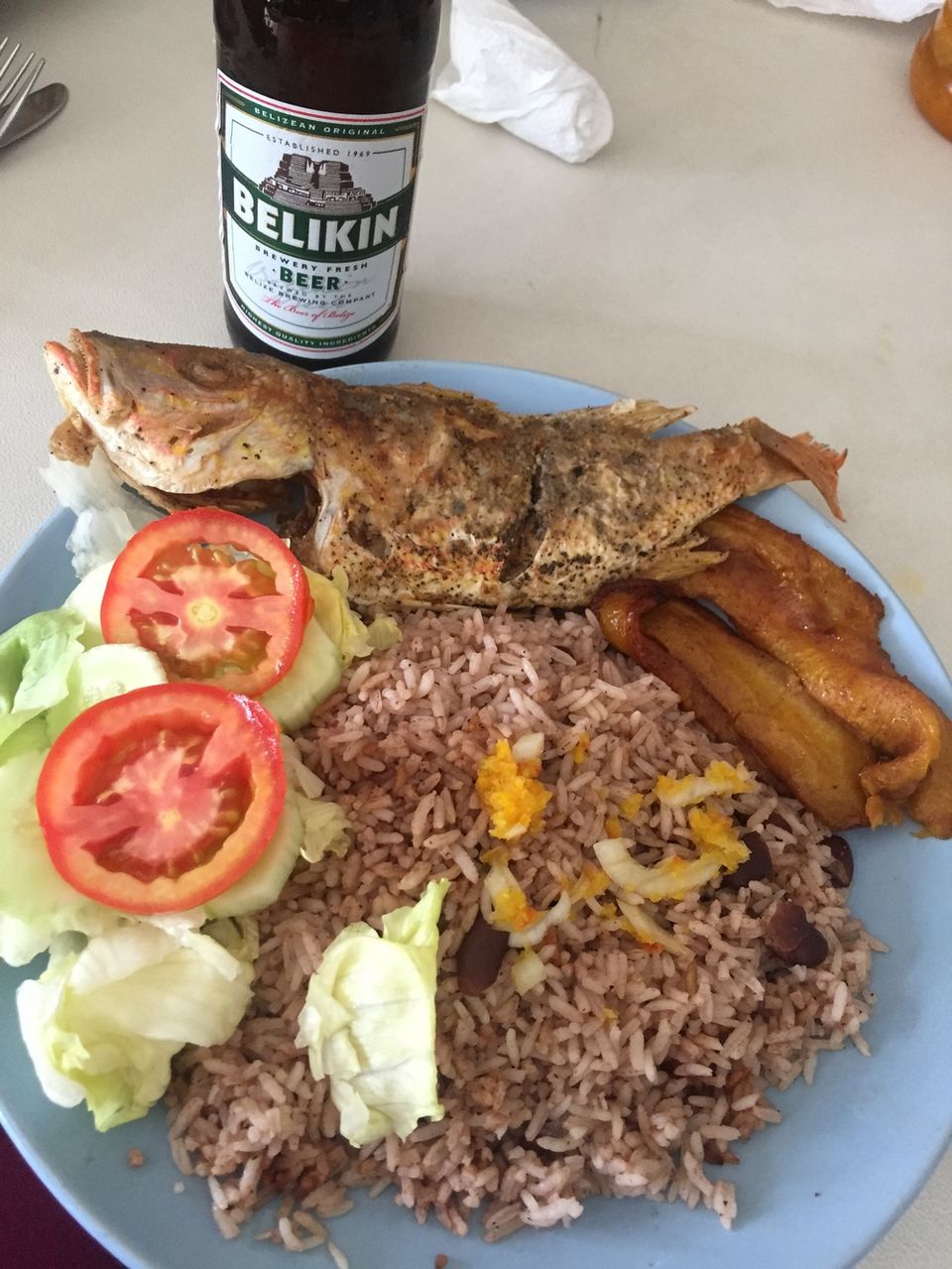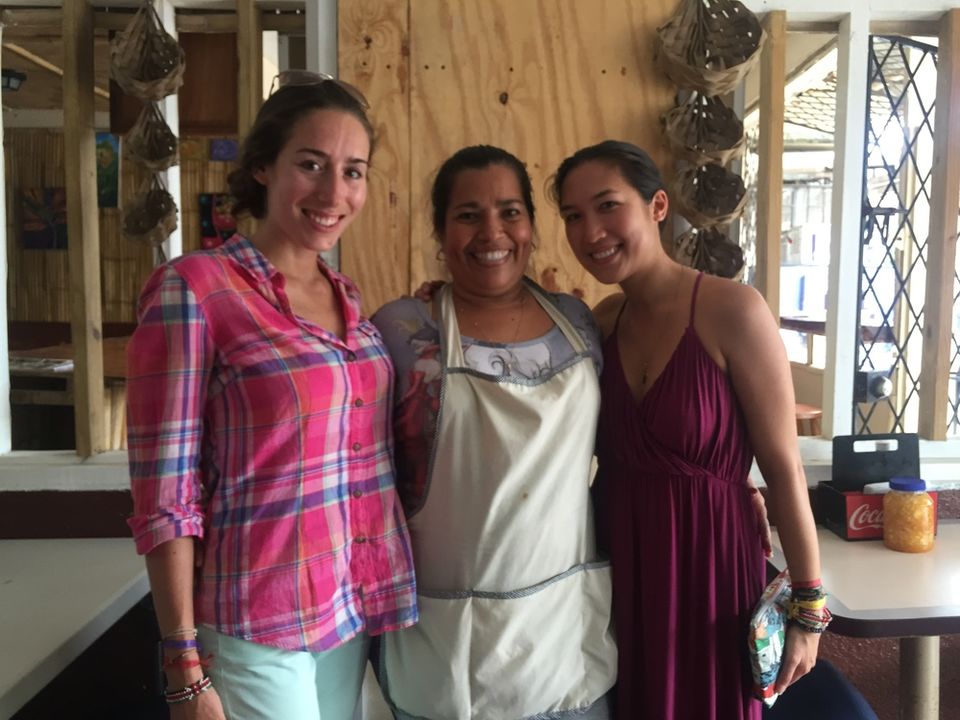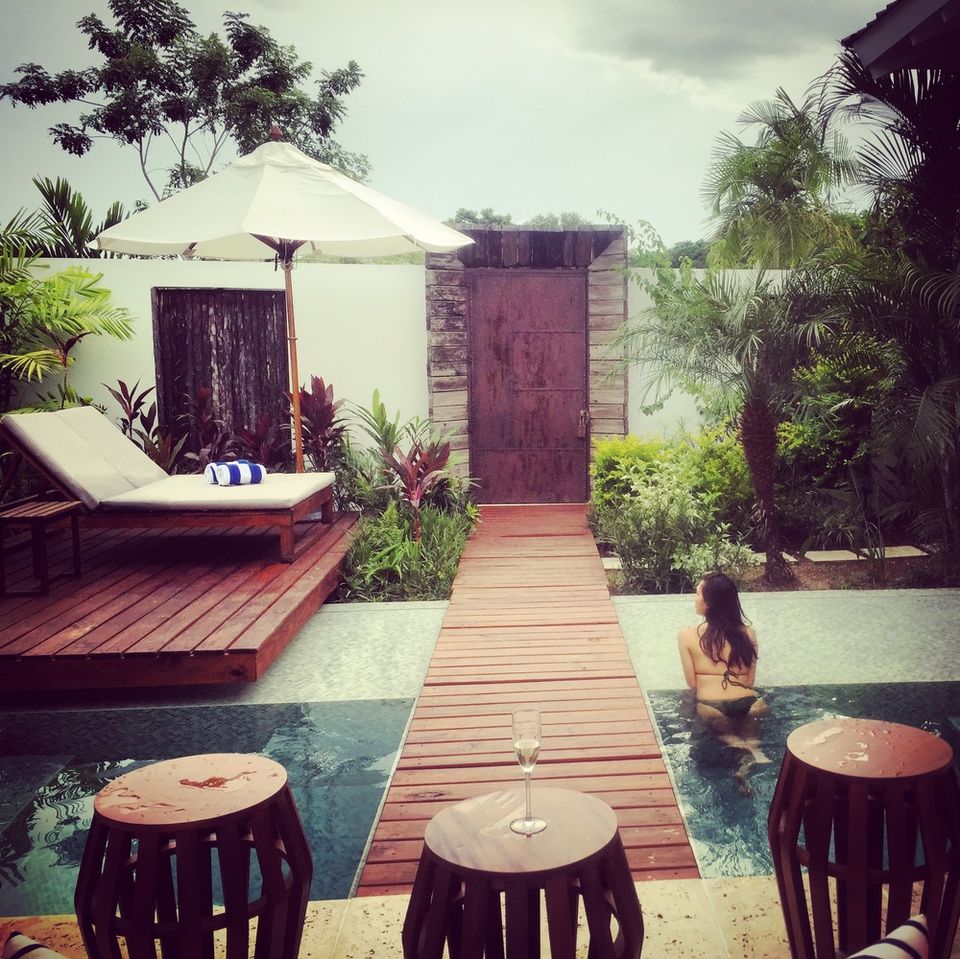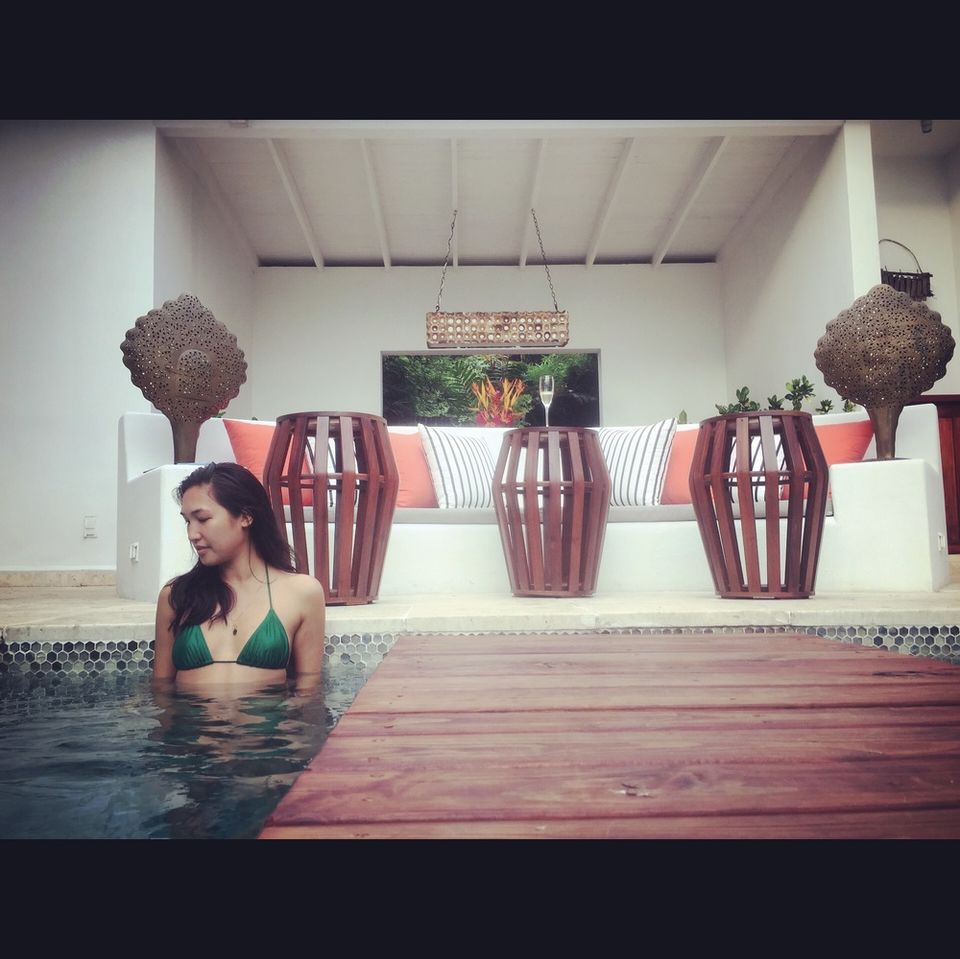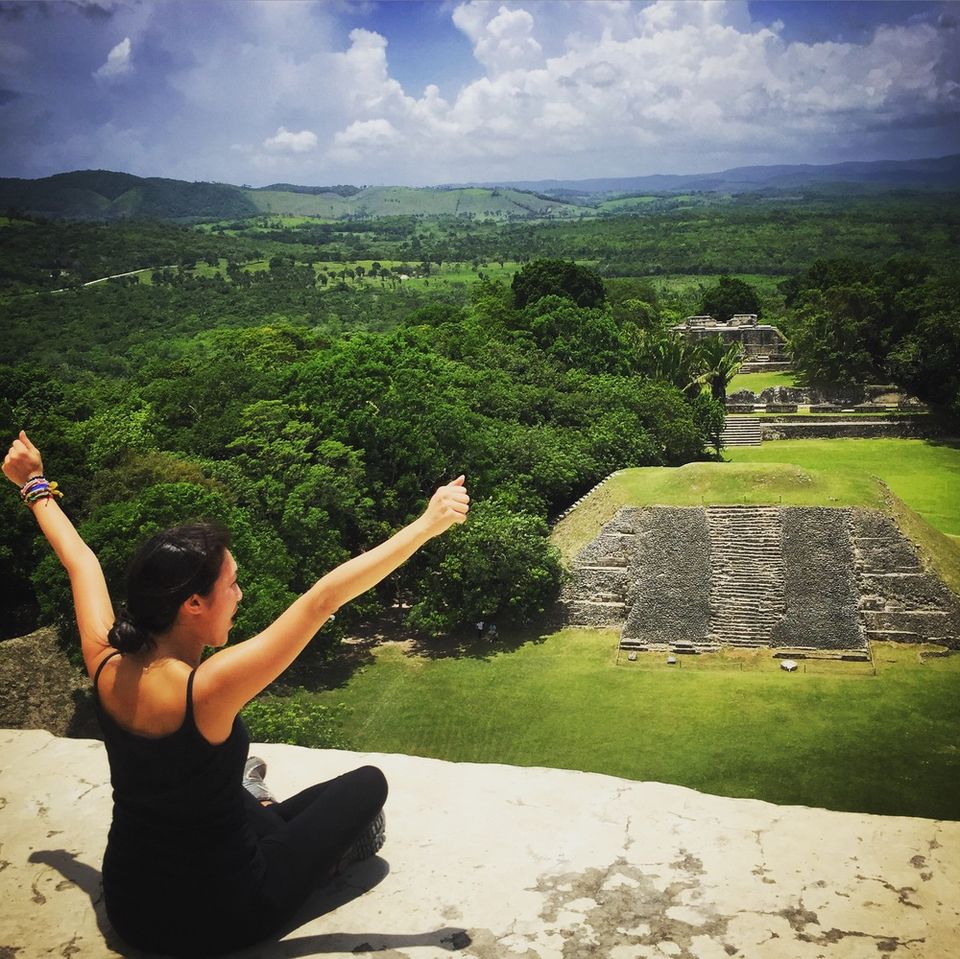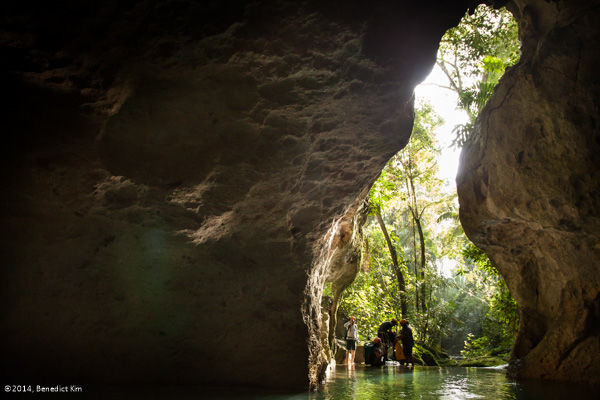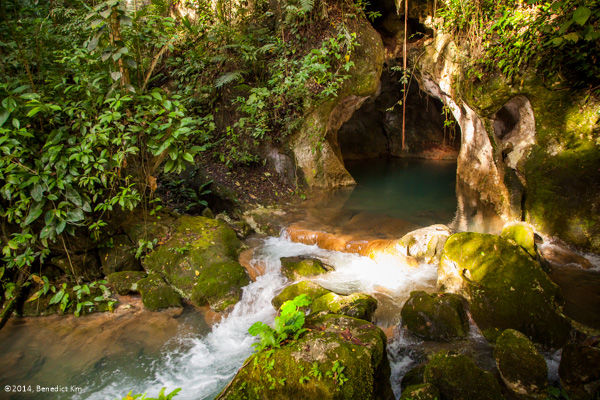 Rustic chic, off the beaten path, eco-luxury, understated elegance – these are phrases that have been attributed to the Central-American adventure destination, Costa Rica. These words (and more) can also be used to describe the much smaller country of Belize. Although small, it's not lacking in adventure – with Mayan ruins peppered throughout the country, the second largest barrier reef in the world and some of the coolest cave hikes into the Mayan underworld that I've ever been on. The only thing that you can't do in this country is hike up a volcano or go surfing (the waves are way too chill) – although paddleboards and kayaks are abundantly available throughout the coastline.
What I like better about Belize than Costa Rica is that it can be done in a long weekend. I tend to recommend a week at least for Costa Rica - it's a much bigger country and the travel times in between places make it hard to do it in just 4 days. It only takes about 5 hours to travel to Belize from NYC and it's only two hours from Miami or Houston. A much smaller country than Costa Rica, it takes just a little over an hour to fly by plane from Belize City in the north of the country to the sleepy southern beach town of Placencia. So you can get that Central American adventuring without the long crazy transfer times of Costa Rica. A quaint and under traveled destination, the international airport of Belize only has four gates. There are only three highways across the country so renting a car and driving from one city to the other isn't hard. The locals are also incredibly welcoming – everyone speaks both English and Spanish.
Placencia

Although most tourists end up going to San Pedro on Ambergris Caye, I honestly much more prefer the laid back, less touristic vibe of the fishing village of Placencia. We stayed at Turtle Inn – a Francis Ford Coppola Resort – his second one, after he turned his family retreat in the Mountain Pine Ridge Forest Reserve near San Ignacio into a jungle escape called Blancaneaux. A truly relaxing and beautiful property, it was really hard to leave the Balinese inspired vibe of our beachfront eco-retreat. With no TV's or air-conditioning (it really didn't need it, since the breeze from the ocean was sufficient to keep you cool), it's a true escape from the fast-paced city life.
I was surprised to even find Indonesian food in the middle of Belize, but I would have to say that I wasn't complaining. The (dare I say it?) handsome general manager, Martin had dinner with us and told us the special meal was a inspired by a Dutch-Indonesian colonial tradition – Rijsttafel: a plethora of small Indonesian dishes like Sateh Ayam (Grilled chicken skewer with peanut sauce), Krupuk Udang (Shrimp Crackers) and my favorite Oseng Terong (Eggplant stew). I would say that we ate very well here. The food was really top-notch, but don't expect it to be inexpensive. There is also a wine cellar being built that houses Coppola's wine, along with bottles from other vineyards. The lobster when it's available in season is also very good. Lobster season in Belize opens on June 15 and closes February 15. Placencia hosts a lobster festival in June usually lasting a whole three-day weekend that includes a mega beach party and even a Ms. Lobsterfest beauty pageant. Although we were there for lobster season, we sadly missed the actual lobster festival by a weekend. Turtle Inn also does its part to contribute to the local community. It greatly supports scientific research done by The Belize Turtle Watch Program and is active in conserving the largest barrier reef in the Caribbean (the second largest in the world, after the one in Australia).
Snorkeling in Silk Caye
We took a day trip with Splash Belize Dive Center to the closest reef, which was on Silk Caye – which was approximately an hour and a half long ride by boat. Composed of three islands, Silk Caye is an atoll along the Belize barrier reef. You can snorkel around each of the three tiny islands – there is one that is totally inhabited by birds. Home to the second largest barrier reef in the world, the snorkeling and scuba diving in Belize in phenomenal. It's probably the best that I've seen ever – although I still haven't made my way to Australia. This was the first time I swam with stingrays, eagle rays, loggerhead turtles and nurse sharks in the same location. If you are planning on going out onto the reef, wear a rash guard and/or a lot of sunblock. I definitely got sunburnt while snorkeling.
St. Herman's Blue Hole National Park
In between Placencia and San Ignacio is a small swimming hole called St. Herman's Blue Hole National Park. Not to be confused with the Blue Hole National Park in Ambergris Caye. This is not the world-famous atoll, but a small, beautiful and tranquil swimming hole in a national park where you have to pay a small fee to get in. But it's totally worth it.

Blancaneaux
Nestled within Mountain Pine Ridge Forest Reserve, Blancaneaux Lodge, the first of Francis Ford Coppola's Eco-lodges is truly an escape from city life that you can make as idyllic or action-packed as you want it to be. There are lots to do but at the same time nothing to do at Blancaneaux Lodge – you can lazily hang out on your hammock all day breathing in the fresh air and not be bothered by anyone, or you can partake in the myriad of activities that the property offers. With 2 waterfalls on property, the man-made one right off the pool area or Big Rock Falls, the one approximately a 45-minute hike /15 minute bike ride away, and a stable full of happy horses. The property also offers horse drawn carriage rides through the woods, if you're into that sort of thing. This is the place to be if you want to reconnect with the nature - there is a lot of fresh air for sure. There are also complimentary bikes on property to borrow and use to explore.
We biked to Big Foot Falls and swam around for a bit. I really wish we could have spent the whole day there. We could have asked the lodge to pack a picnic for us. While the remoteness of Blancaneaux was incredibly rejunevating, driving up and down the roads to it were not. Thank goodness that the property has an airstrip so there is an option to fly from Placencia.
Our awesome driver/tour guide, Zachary, born and bred in San Ignacio, took us to his favorite local restaurant, Lydia's. We met Lydia herself and she cooked us a lunch of Belizean rice and beans and fish. A little bit of her homemade hot sauce was enough to set our mouths ablaze. It was incredibly delicious though and super affordable. It was only 12USD for 3 plates of food and beer! US dollars are widely accepted in Belize so we didn't even need to change our money at a currency exchange. That made it super convenient to get around and buy things.
San Ignacio is a quaint little town – the second largest town in Belize and certainly one of the friendliest. Everyone seemed to know each other and they were certainly super curious about us. They chatted with us in a friendly, totally non-creepy way. While in San Ignacio, we stayed in Ka'ana Boutique Resort, a luxury property in San Ignacio – only 5 minutes away from town. the hospitality here was really one of a kind. The general manager Wolfgang and his wife Anoushka really go out of their way to make you feel at home. And we definitely felt like we were guests in their home. We stayed at one of Ka'ana's new pool villas so it was incredible and very different than the other properties we were at. Geared towards a traveler who wants to still be connected to the world, instead of disconnected, there was air-conditioning and television.
We also visited the nearby Mayan ruins of Xunantunich, which were so close. We went to Hanna Stables and got on horseback to the ruins. I highly recommend this. It was such a fantastic experience – especially if you like horses.Led by the owner of Hanna Stables himself, Santiago, who grew up on this land, we rode horseback through the forest and across a river aboard a hand-cranked ferry. We bumped into a couple who were getting married at the ruins. Belize is the only country in the world that allows wedding ceremonies to be performed at the sites of Mayan ruins.
I really enjoyed being at the Xunanutich ruins. There are small compared to the other Mayan ruins I've been to in the Yucatan peninsula, but I really enjoyed the experience of being at a ruin that was still under excavation. Our guide, Eduardo, worked on the excavation site prior to being a guide and would point to what looked like a mountain and tell us that under that dirt was a great Mayan structure where they recovered porcelain plates from. I really enjoyed the intimacy of this smaller Mayan site. After our tour, we rode our horses with Santiago to a small Mayan Village and had another fantastic lunch at a local eatery Benny's Kitchen.
Awesome Day Trips:

Actun Tunichil Muknal (ATM) Caves:

This was one of most fantastic cave tours I've been on and although I have no photos to show for it because photography is forbidden, I would highly recommend doing this. Our guide told us that this was the cave the Mayans went to connect with their ancestors and the Mayan underworld and that they would go into the cave high on mushrooms. We did not do that on this trip, but I imagine it would have been such a crazy vision quest to go through a dark cave, holding nothing but a torch, in that mentally-altered state. I grabbed some photos off the Pacz Tours website - the tour operator we used to explore the cave. Tourists are not allowed to enter this cave without a licensed guide.
Fly into Belize City (BZE)
MUST STAY
Turtle Inn
Placencia, Belize
Blancaneaux Lodge
Mountain Pine Ridge Forest Reserve, Belize
Ka'ana Boutique Hotel
San Ignacio, Belize
MUST EAT
San Ignacio
Lydia's
Hode's
Benny's Kitchen
MUST DRINK
Belikin Beer – The National Beer of Belize
San Ignacio
Blue Angel
Placencia
Tipsy Tuna
Barefoot Bar
MUST DO
St. Herman's Blue Hole National Park
Horseback Ride to Xunantunich
Actun Tunichil Muknal Caves
Snorkel Silk Caye
Floating at St. Herman's Blue Hole National Park
I had SUCH an amazing time in Belize that I can't wait to have you go.
This trip was originally published on Fresh Traveler- Adventures Off The Beaten Path.