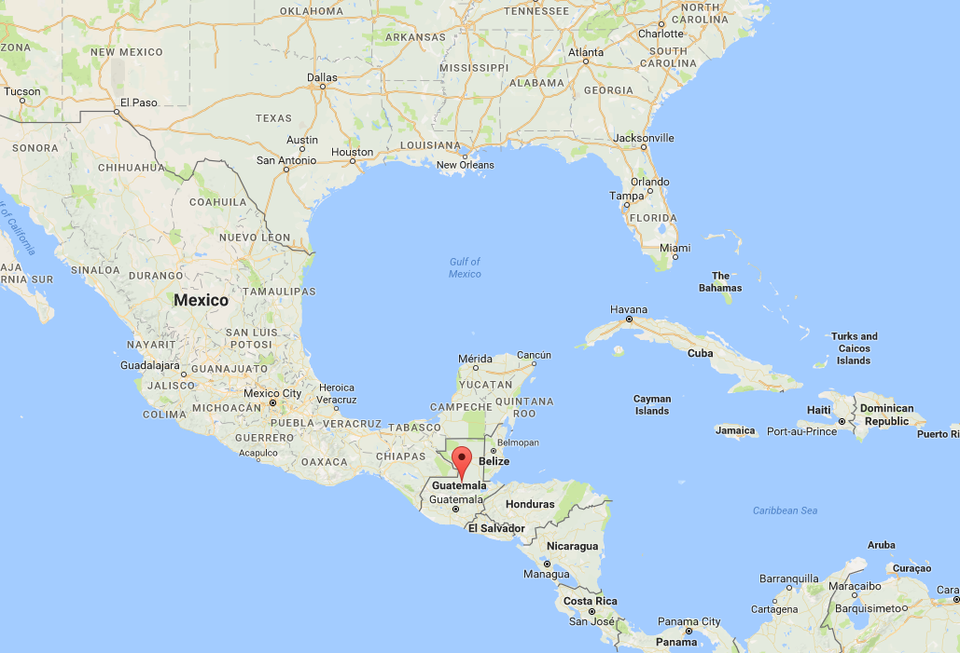 Guatemala was once the center of the Mayan empire that spanned across Central America. The Spanish conquered the region in the 16th century and brought in waves of new influence and trade and expanded their empire across the jungles. Although the Mayan culture was defeated their people and monuments remain to this day.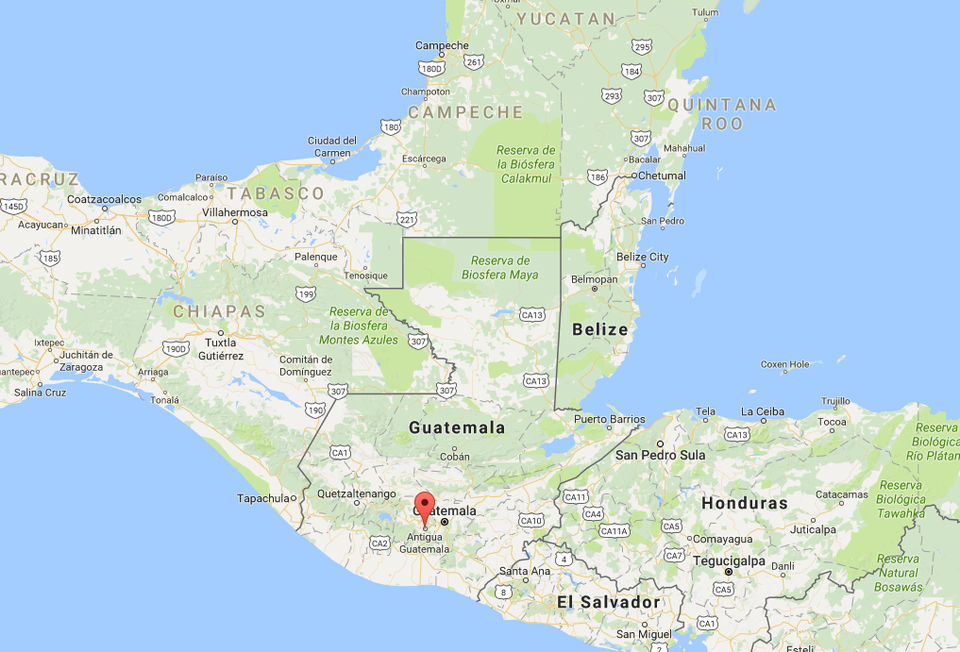 35 Km west of the capital of Guatemala City lies the ancient city of Antigua. Once a cluster of colonial churches Antigua now boasts a unique combination of ancient ruins, modern accommodations, public markets and opportunities for jungle exploration.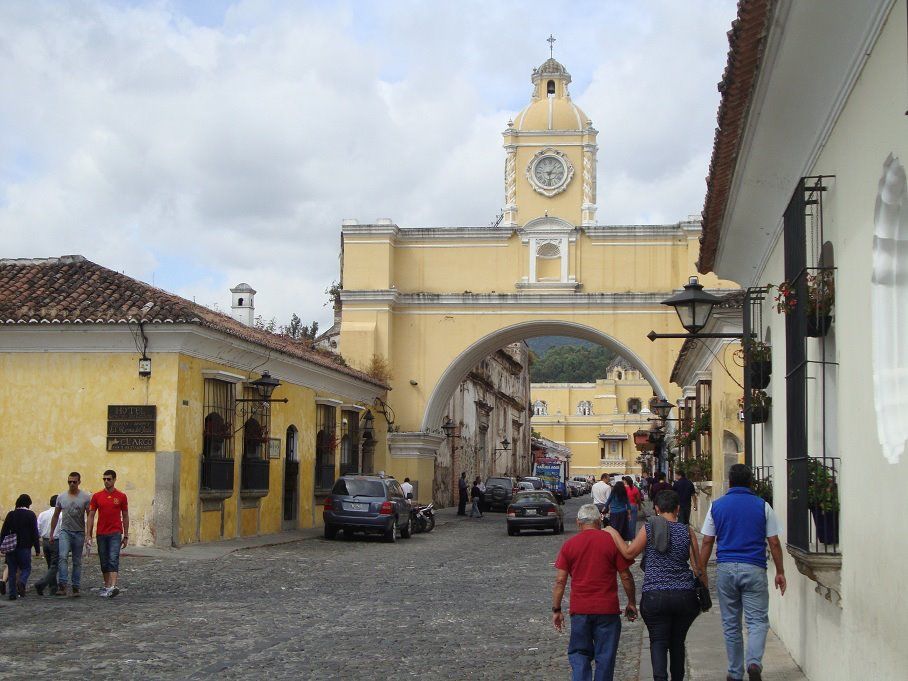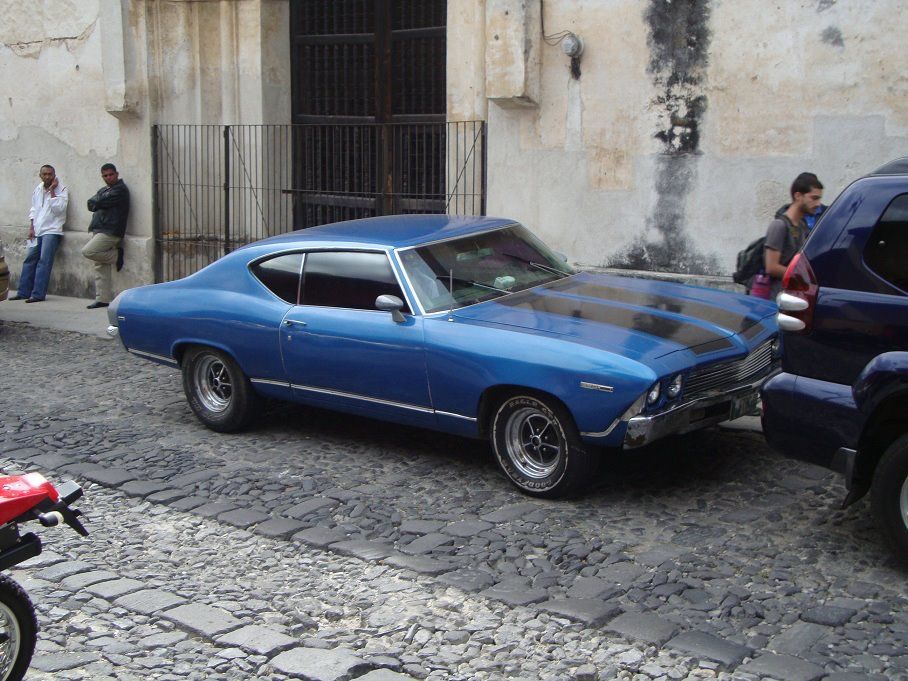 Visa
Citizens from the United States do not need a Visa for stays up to 90 days. And if your stay is for longer an extension for up to an additional 90 days can be easily approved by Guatemalan immigration. Generally a valid US passport is all you need while visiting unless your trip is for something other than a vacation.
Other countries' requirements vary depending on where in the world you are traveling from and your citizenship. Many countries throughout Central America do not have any visa requirements for visiting Guatemala. Countries throughout Europe and Asia though may be slightly different. It's always best to make sure your passport is up to date before heading out for a long trip.
Why travel to Antigua
The city's economy these days relies heavily on tourism. As Antigua has become known as an eco-tourists heaven because of the bustling jungle, coffee plantations and numerous active volcanoes surrounding the area the city has responded by supporting these activities with private charters to take you anywhere you want.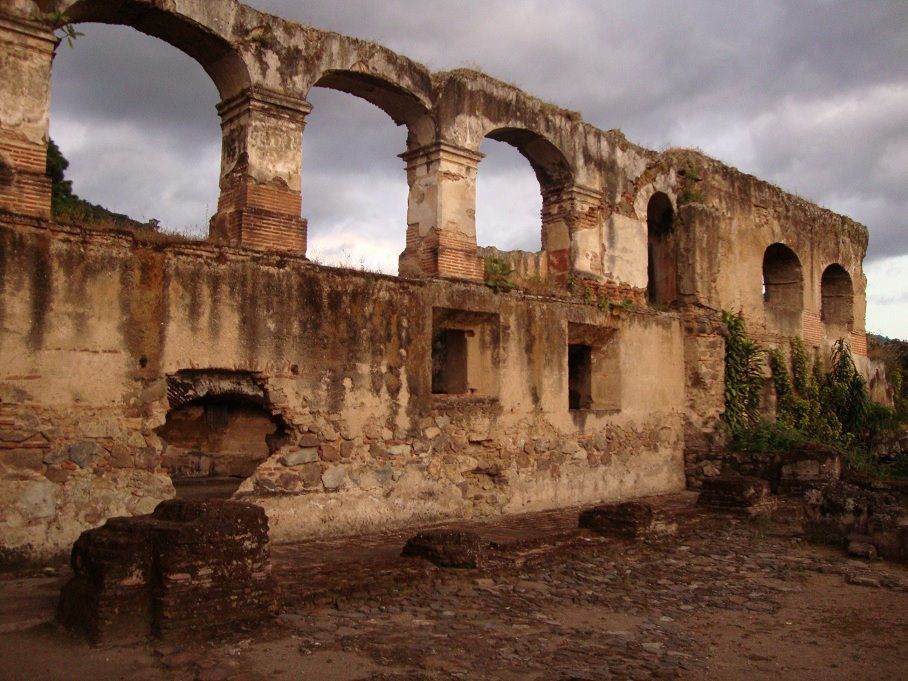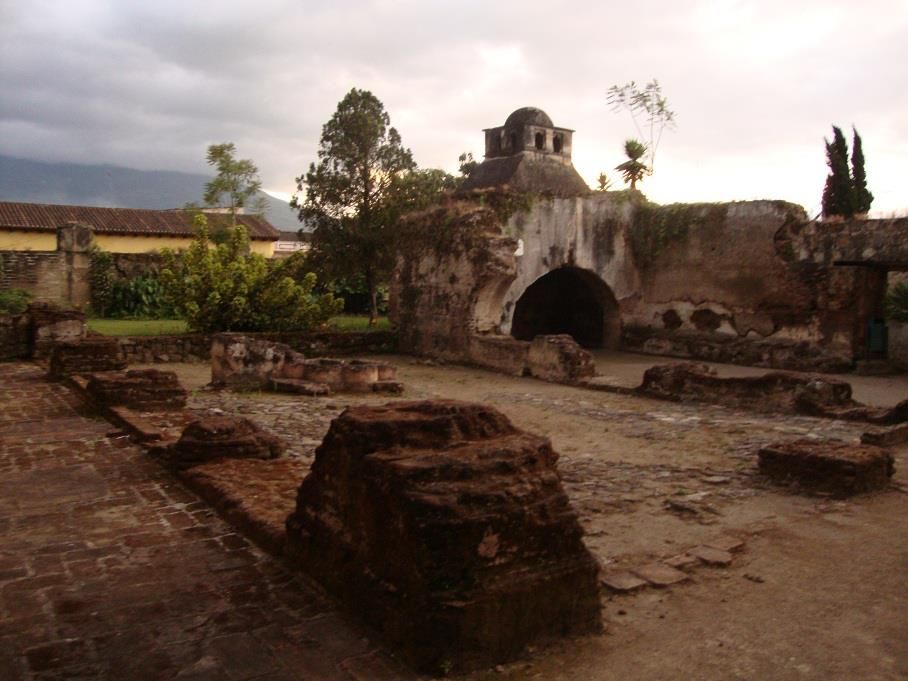 The local currency in Guatemala is the Quetzal, which exchanges for about 7.34 to the US Dollar. Although there are few ATMs in Antigua it's worth pulling out some local cash and seeing how far the exchange rate can take you. As long as you avoid the tourists traps in the public market where they want to sell you cheap trinkets for $20 each you can walk away with armfuls of fresh fruit for just a few dollars.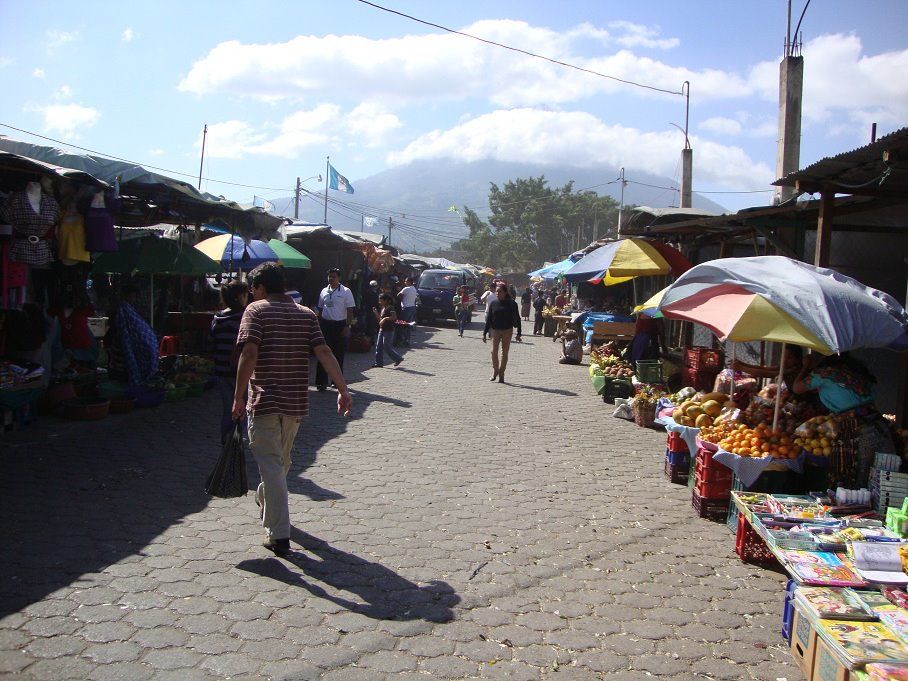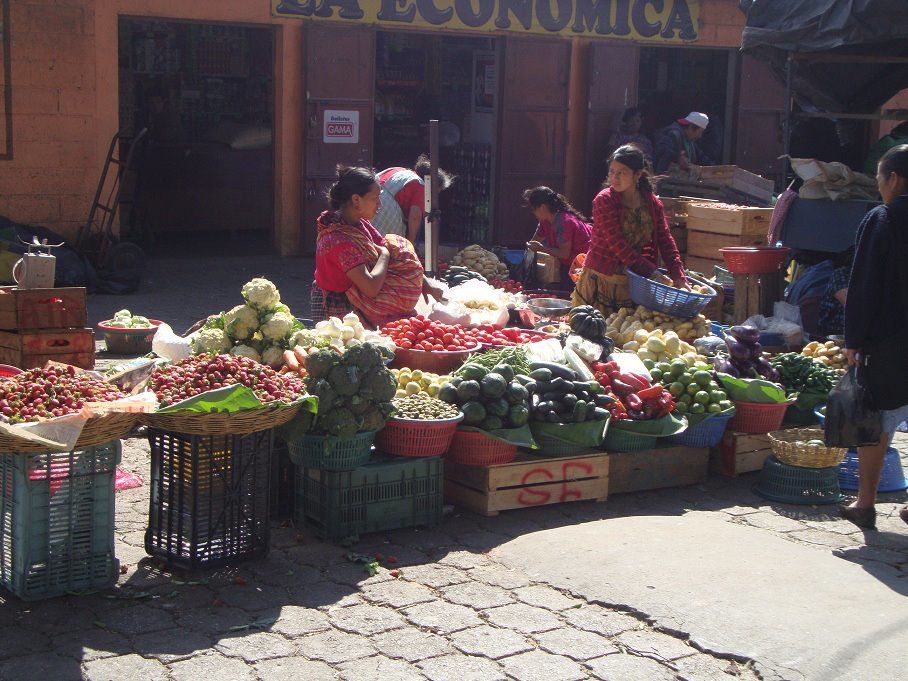 Experience life on the lake in Panajachel and Lake Atitlan
Lake Atitlan is only about 90 Km away from Antigua but can take up to three hours by car to reach. The roads throughout Guatemala are not as developed as many travelers are used to. The trek can be chartered through a private company and is well worth the effort.
Panajachel is one of several towns on the edges of Lake Atitlan and is a common end point for the journey from Antigua. Here you will find outdoor markets, cafes, street vendors and other travelers. The Circus Bar in Panajachel is where I tried hot dogs on pizza (more on that later).
If you prefer to stay in town there are accommodations, but there are also private cabins in the jungle around the lake that can also be reserved. The Laguna Lodge is also an excellent option for staying on the Lake. Although their restaurant menu is vegetarian they do have an excellent rum selection in an amazing location.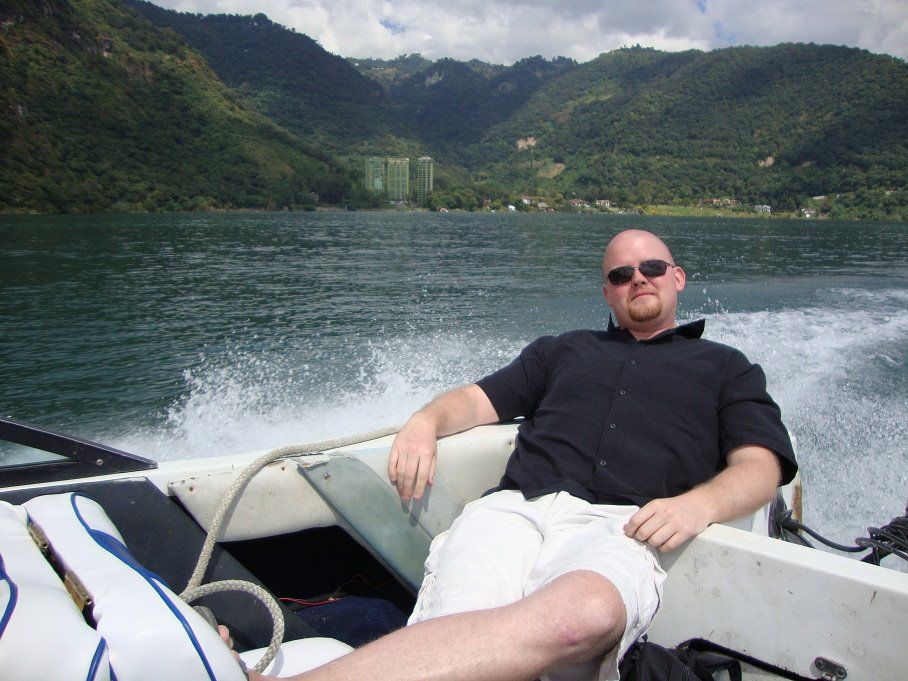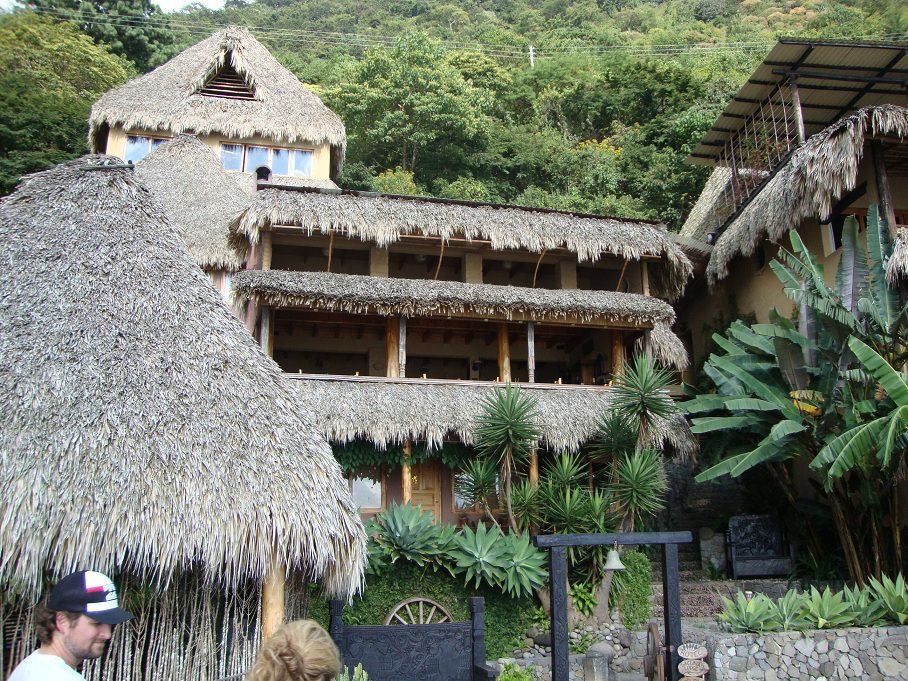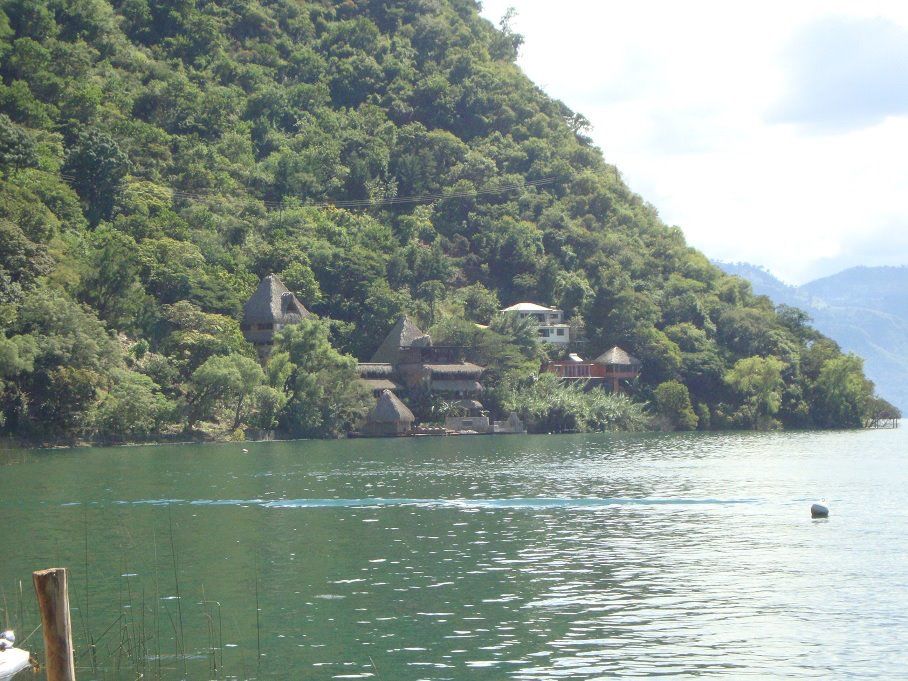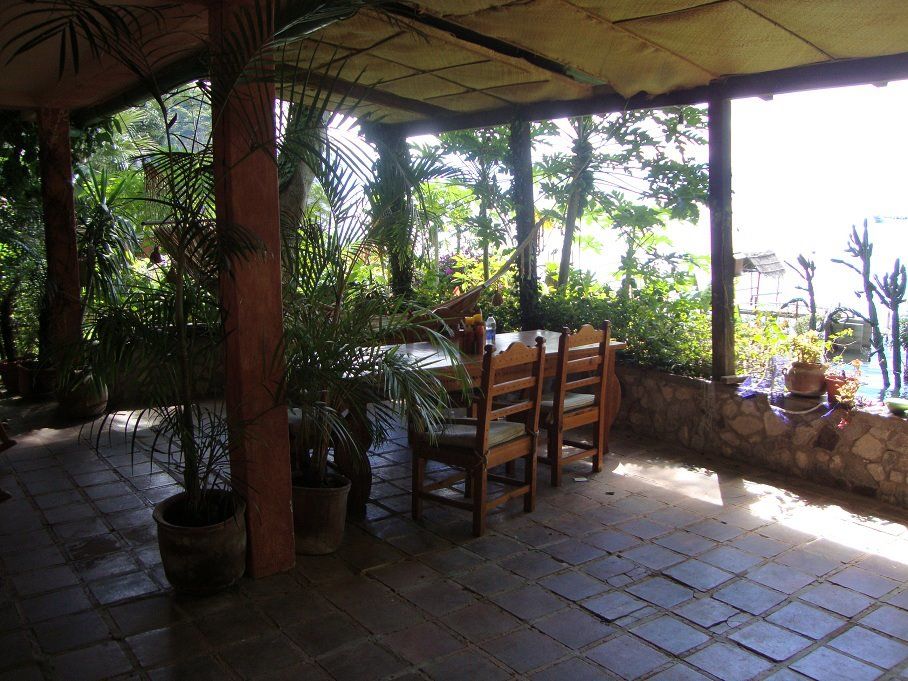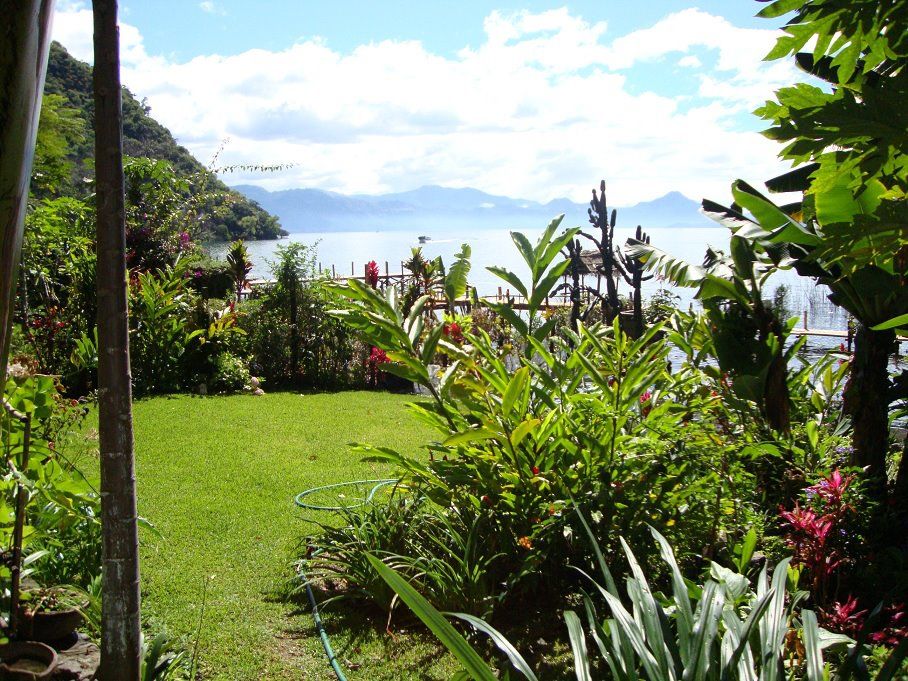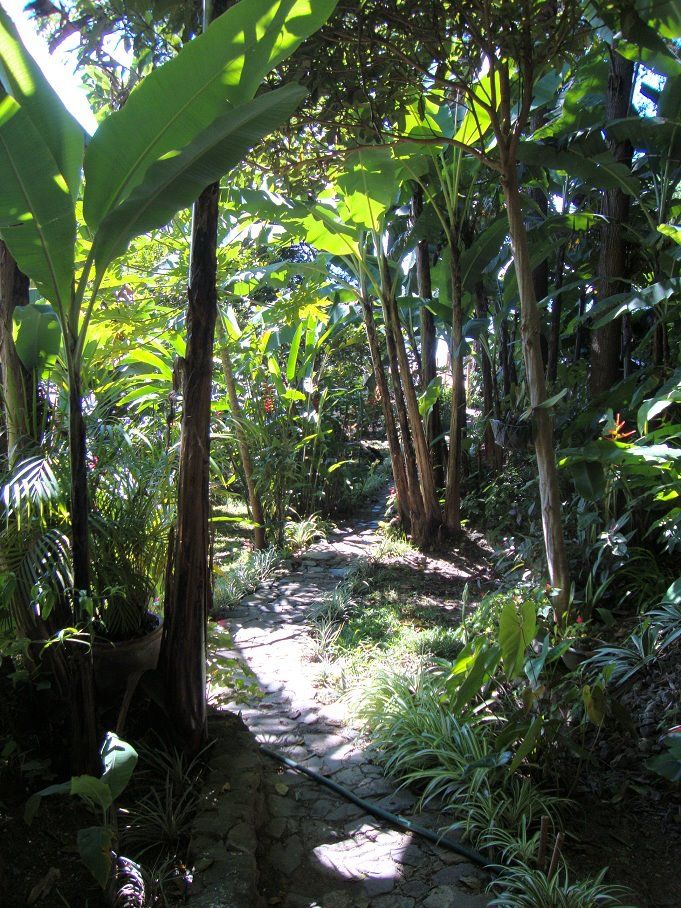 Make sure you take notice of all the volcanoes surrounding the lake. You will find many pumice stone floating in the lake which make an interesting souvenir.
Indulge in coffee tourism as you walk through Antigua's plantations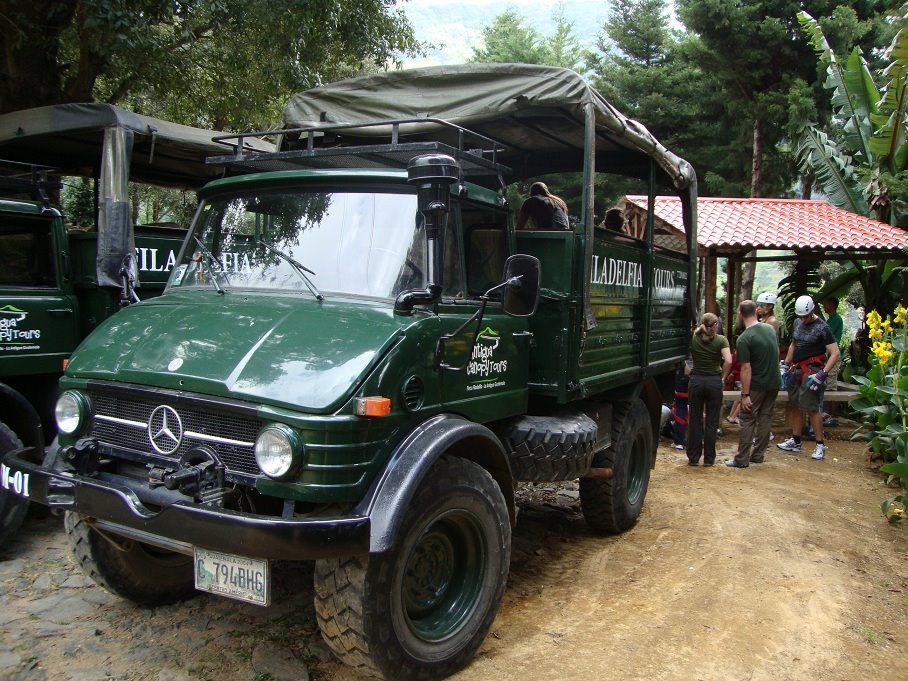 The coffee industry surrounding Antigua covers plantations and the surrounding mountains. You can enjoy tours on a mule through fields of coffee and hear about the different kinds that are grown. Or, you can take a ride in the back of a truck as you scale up a narrow mountain road and see the hills covered on thousands of coffee plants. Filadelfia Coffee Resort is a great place to learn about and indulge in as much coffee as you'd like. Tours start at $20 US per person.
Zip line across a jungle valley
In other tropical locations like Costa Rica or Hawaii zip line tours often run from tree to tree though the jungle canopy. These are fun, but I've found don't really offer very much in the way of thrills. Outside of Antigua you can drive up the side of a mountain in their tour trucks and fly from one mountain to another hundreds of feet above the valley floor. Antigua Canopy Tours offers a great adventure for this and cost start at $50 US.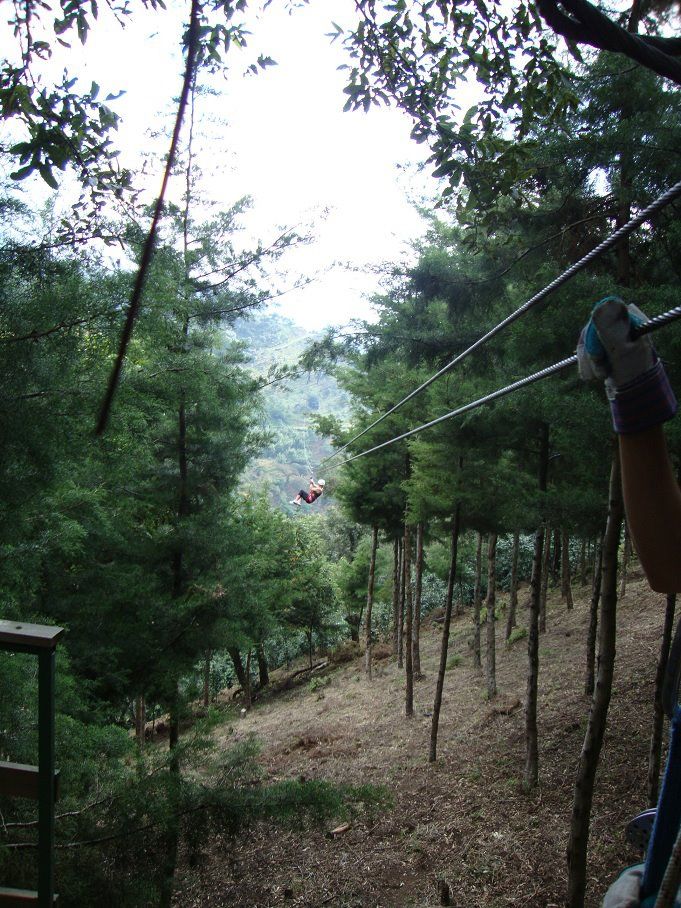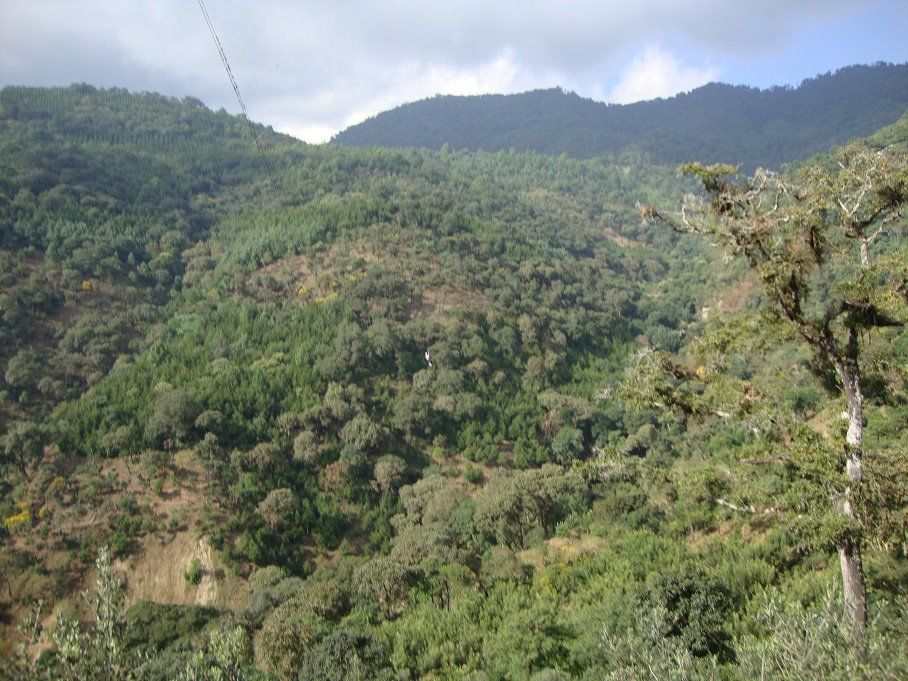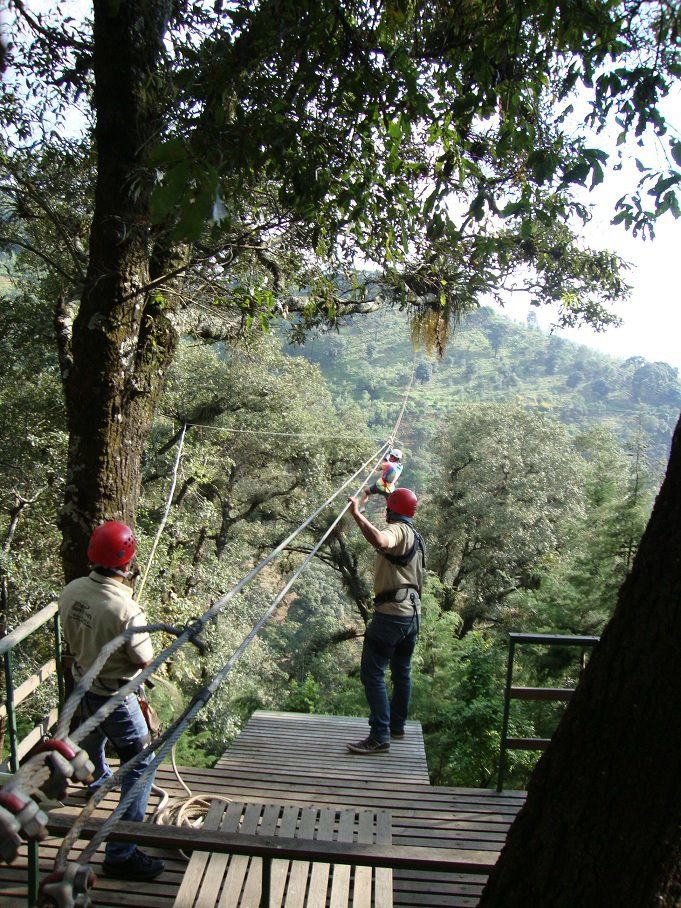 Hike exotic volcanic landscapes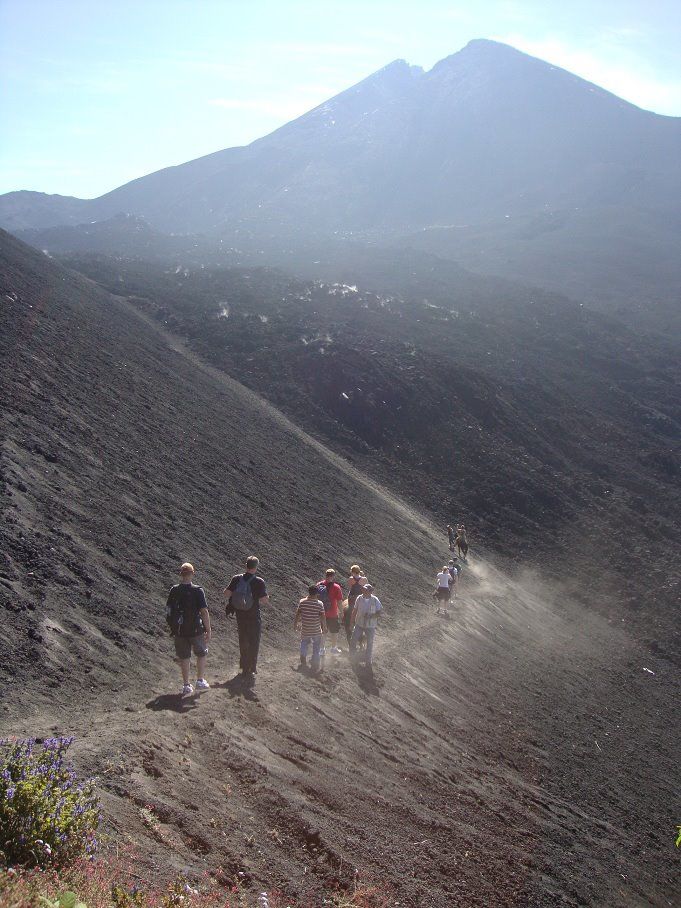 From almost anywhere in Antigua you can see active volcanoes outside the city constantly puffing smoke. Although there hasn't been a major eruption in many years the presence of so many active volcanoes is always lingering in your mind.
Ox Expeditions is one of many companies in the area that offer exceptional adventure opportunities in Antigua. Volcano hikes start at $59 US and can take you to several different active volcanoes in the area. One tip - if you're going to hike up to a volcano you should wear some better footwear than flip flops (personal experience).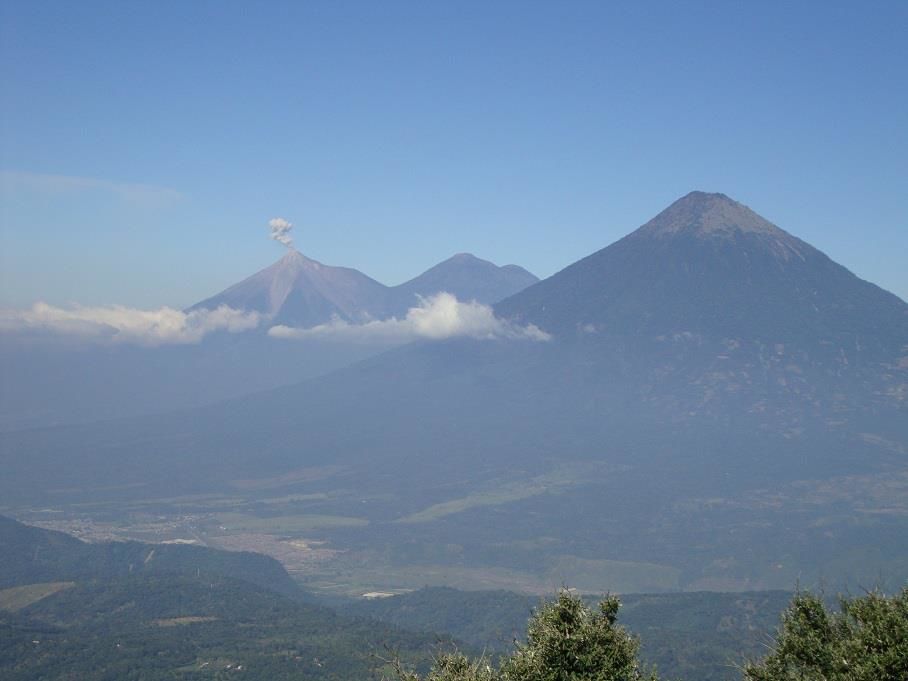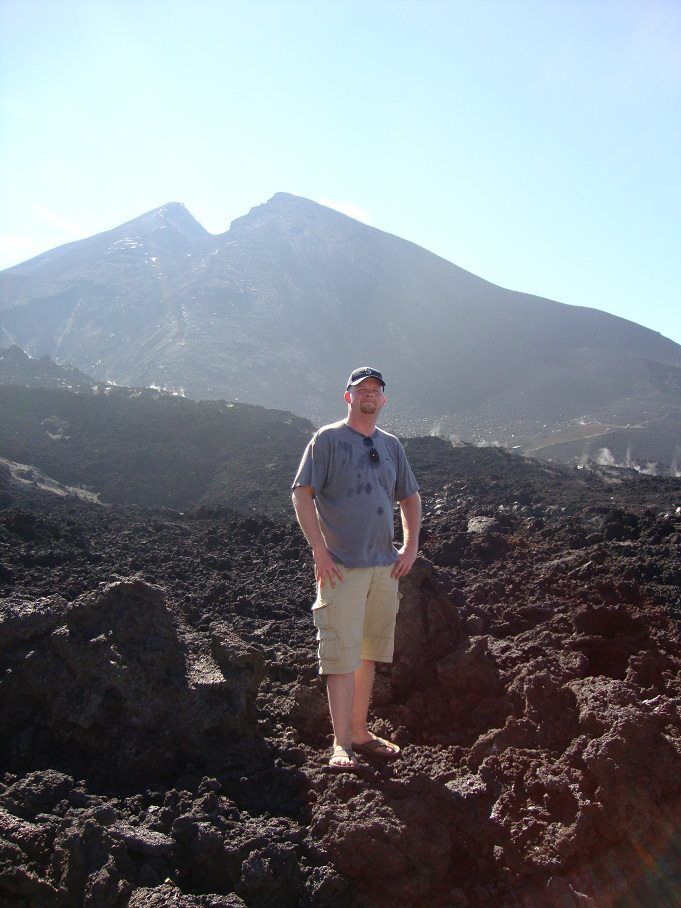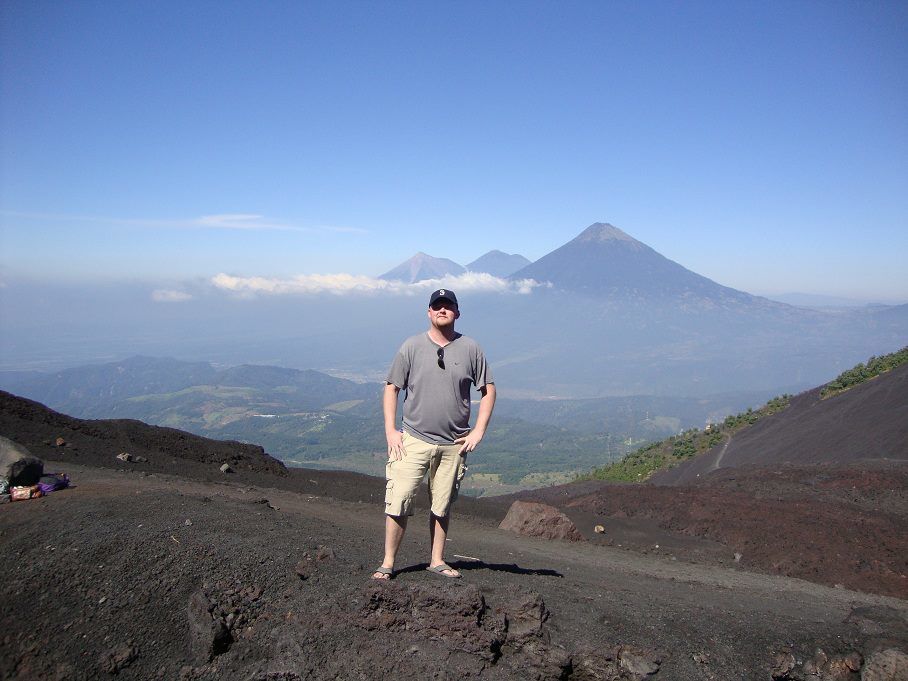 Go crazy shopping at the high-end clothing shops throughout Antigua
Yes you will find some great shops throughout Antigua offering high-end suits, dresses, casual and formal wear. Many of them will even custom tailor your needs while you sit down at the Irish Pub any given afternoon. The price will even be considerably less than what you would pay for similar clothes in London or New York. These clothes while high in quality are knock-offs and not real Versace or Armani as their tags may imply. When you look carefully at the details on the tags describing the fabric or washing techniques the English part of the tag is often spelled wrong, comically even. But if you want the real thing then go to London and buy one. If you want a custom tailored suit that looks amazing for much less then you won't be disappointed.
Getting to Antigua
By Air
There are no airports in Antigua so flying direct isn't an option. The closest airport to Antigua is located in Guatemala City about 35 Km away. Any major airline can fly you to Guatemala City without any problems.
By Bus
Buses frequently run between Guatemala City and Antigua, as well other cities through Guatemala and Central America. Bus tickets can be purchased online before arriving to the airport or can be purchased at a ticket counter. Private bus charters can also be arranged prior to arriving which is a good, safe way to travel between the cities. Antigua Tours is a good company to use and you can book travel between the cities starting at $15 US.
Costs
Prices for flights will vary depending on where you are traveling from. Here in the US I like using Denver, Colorado as my example city to fly from, as it's a major international hub to g virtually anywhere in the world. To fly round-trip from Denver to Guatemala City will cost about $520 US through Travelocity.com.
If you want to fly one-way and backpack your way around Guatemala or the rest of Central American your ticket will cost $240 US.
Taxis are frequent in Antigua, just as they are in Guatemala City. Depending on your destination a standard taxi fare could cost around $5 US or 38 Quetzal.
Hotels in Antigua are fairly cheap compared to a lot of modern cities, although they don't cut corners on quality. A hotel stay will cost anywhere between $35 US to over $200 US depending on the property and if you're looking for somewhere all-inclusive or not.
Food is another item in Antigua that is going to be cheap most places. There are street markets with amazing fresh produce, small take-out windows and higher-end dining options. In any of these meals can cost anywhere from a few dollars to around $20 US per person.
Accommodations
There are many options on where to stay in Antigua. It's not the most modern city but there are plenty of hotel options to choose from through any site like Travelocity.com. Another option for someone on a budget or looking to socialize with other travelers is booking a hostel which can be booked for as little at $8 US a night. El Hostal is a good option just a short walk outside the city center. Airbnb.com has also developed accommodations in Antigua very well the recent years. Private rooms throughout the city start at $10 US a night and entire apartments can be reserved for about $50 US a night.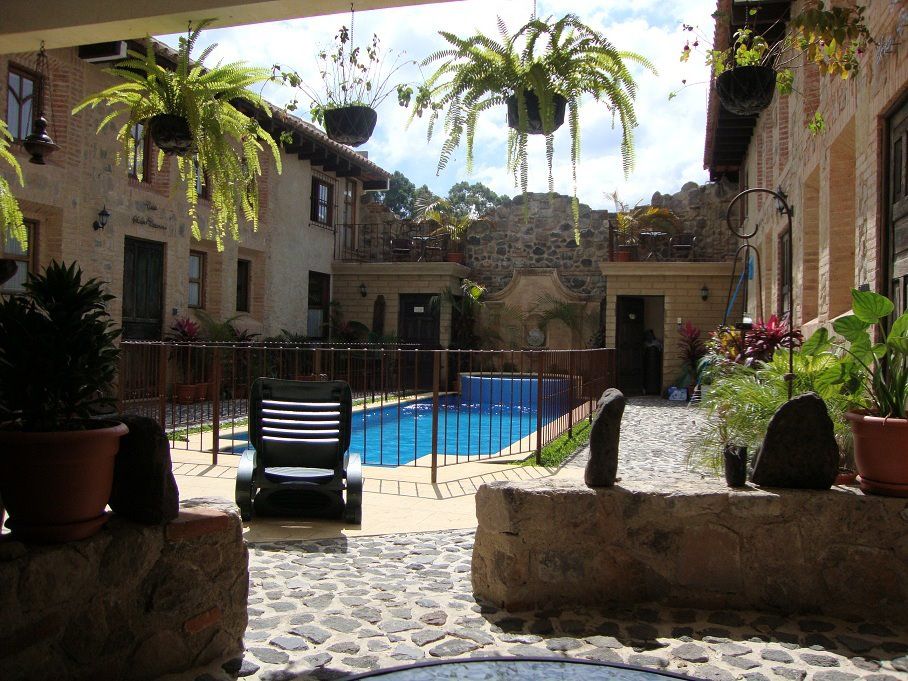 Where to eat
Guatemalan food isn't typical by any means. If you're walking the streets of Antigua expecting taco trucks and empanadas like you would find in Mexico. Here the food is a combination of Spanish, Latin, Caribbean and other foreign influences.
In Antigua and other communities outside the city I found several dishes that included hot dogs of all things. I found hot dogs with black beans for appetizers. I had hotdogs on pizza on Lake Atitlan. And I had hotdogs on tortillas at a wedding rehearsal dinner.
Antigua itself offers many dining options though, to include or not include hot dogs. There are many hole-in-the-wall cafes that serve tacos. There are several Italian cafes scattered throughout the city. There are hotel restaurants where you can get a steak sandwich and mojito for less than $18 US. And there are many street vendors throughout the outdoor market where you can get mystery meat on kebabs for just a dollar or two.
Now drinking in Guatemala is much cheaper than almost anywhere in the US. I got a gallon (yes gallon) of rum from a local grocery store in Antigua for less than $12. There's an Irish pub in Antigua called The Snug that is a must see for anyone, because how often are you going to see a Guatemalan Irish Pub? Also skip the traditional beers life Guinness or Bud Light. Those beers will cost about the same as they do in the US. Instead try the local beer, Gallo for something different and much cheaper.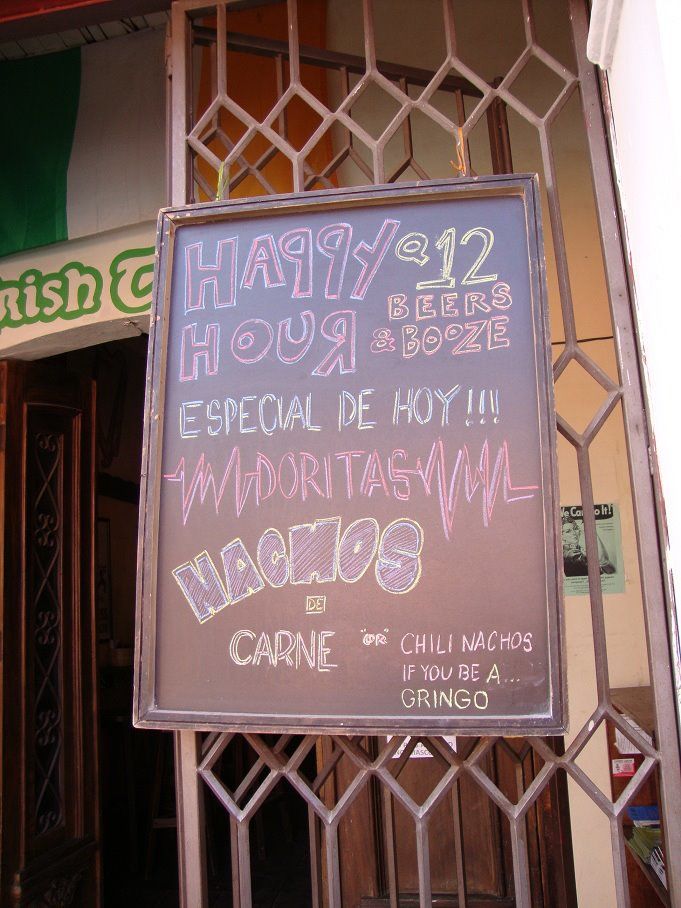 So if you want to see ancient ruins, explore coffee farms, zip line across valleys, explore volcanoes discover developing cities and sleep in the jungle then Antigua is the place for you. You won't spend a ton of money and you will come back with some amazing stories. Cheers!