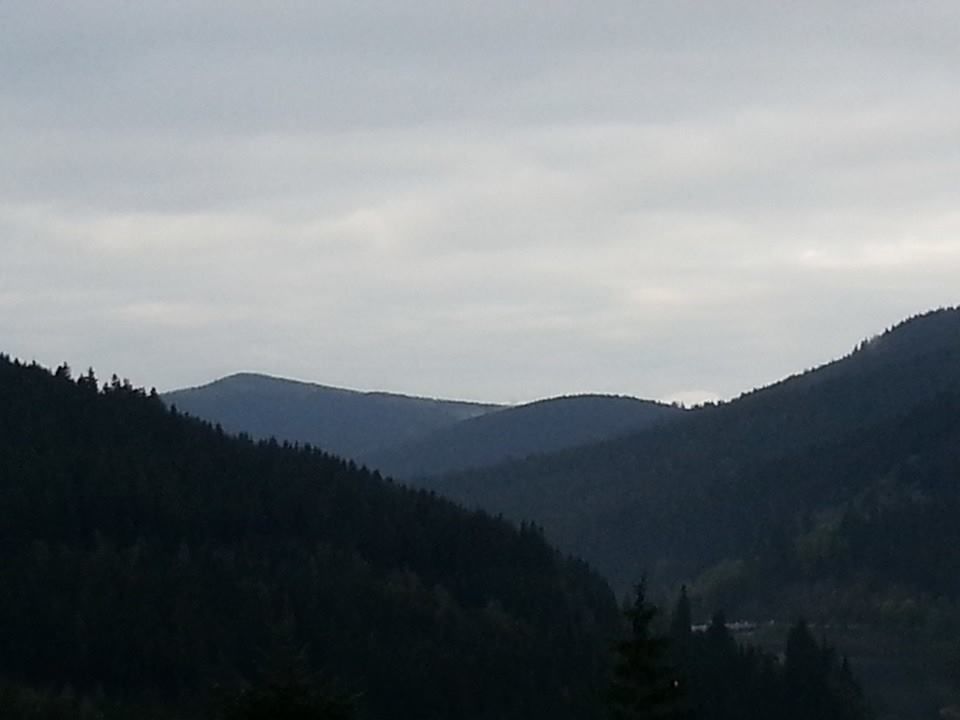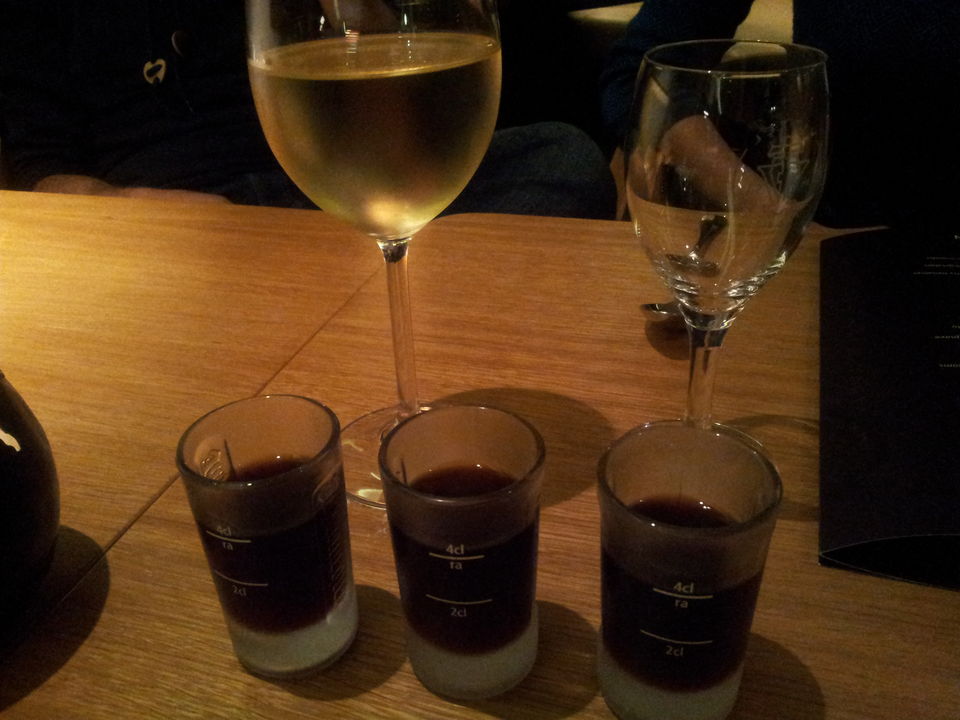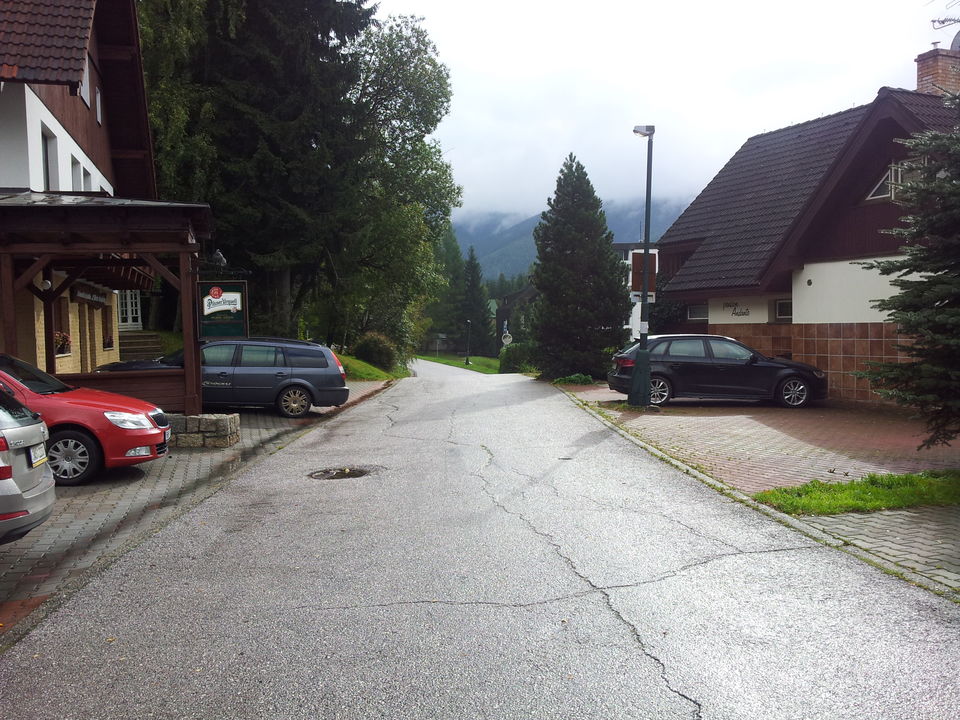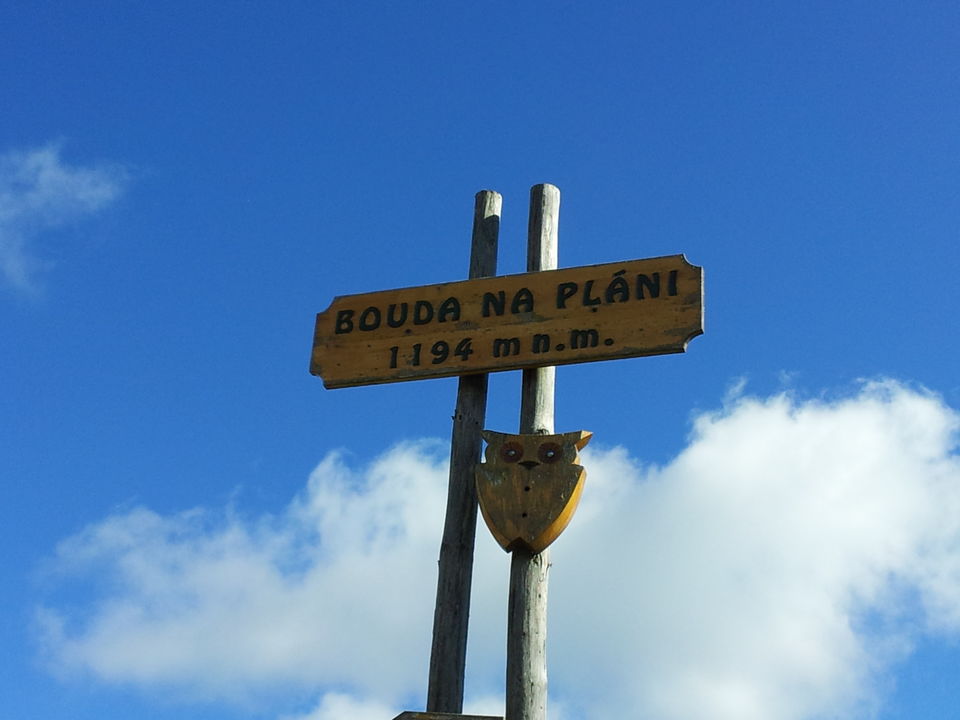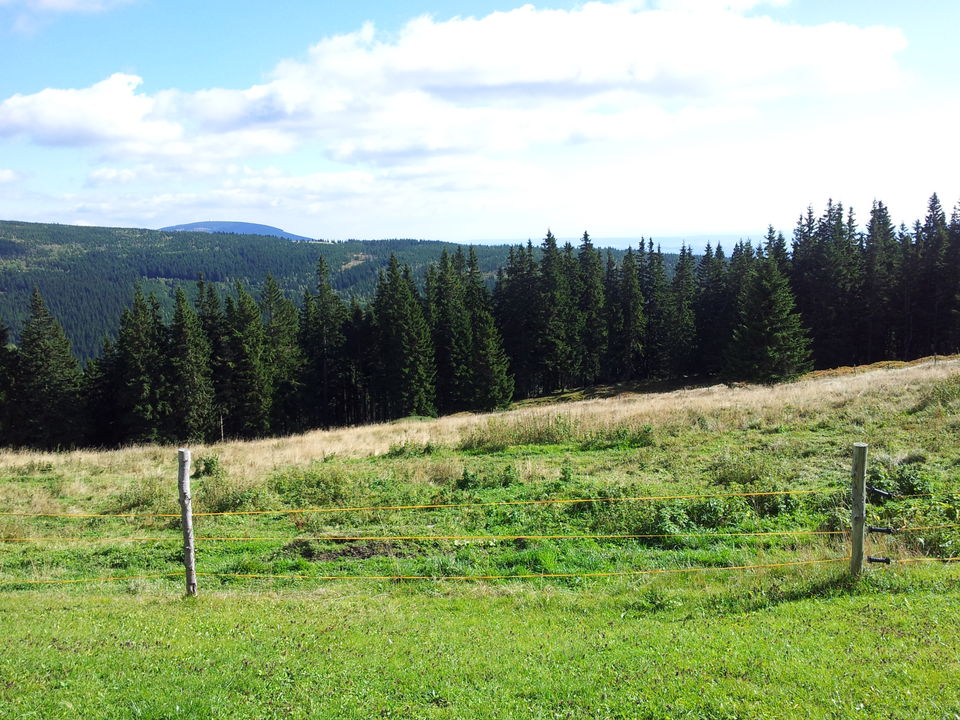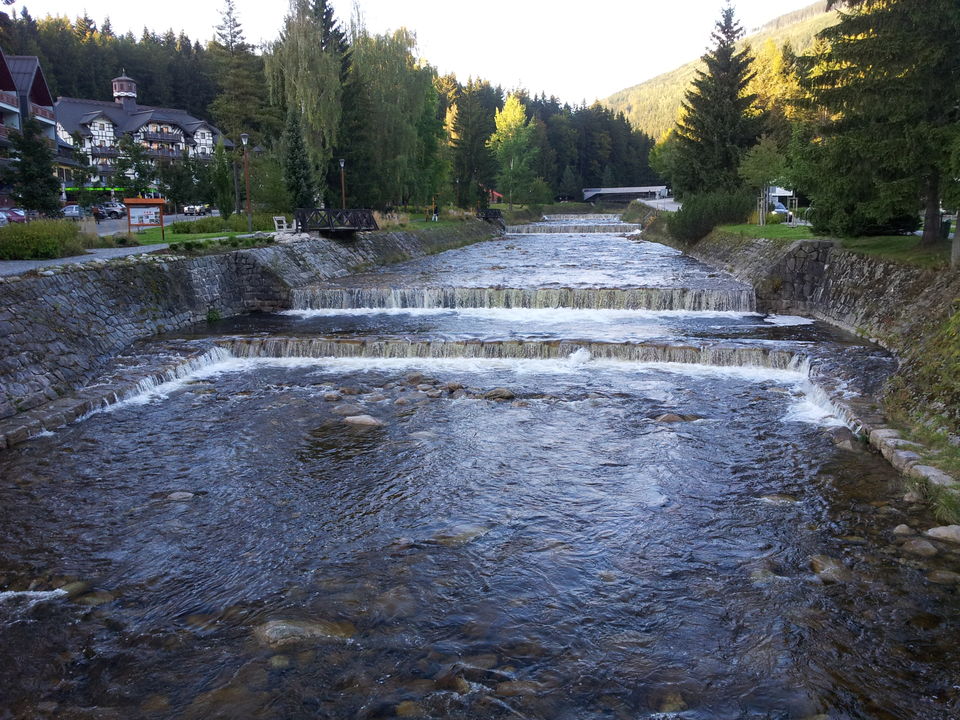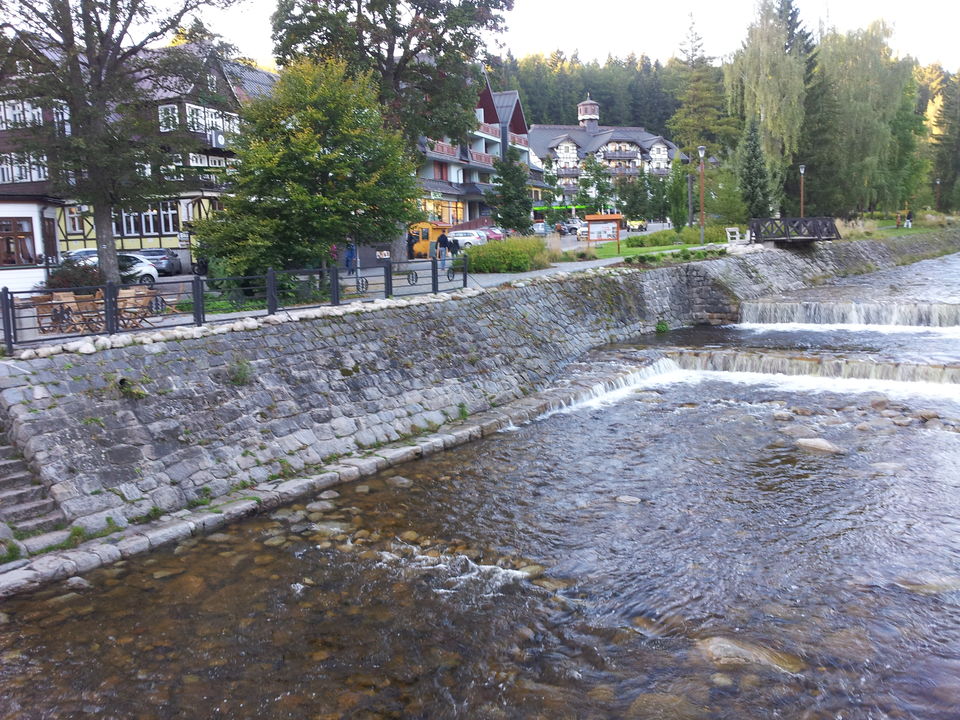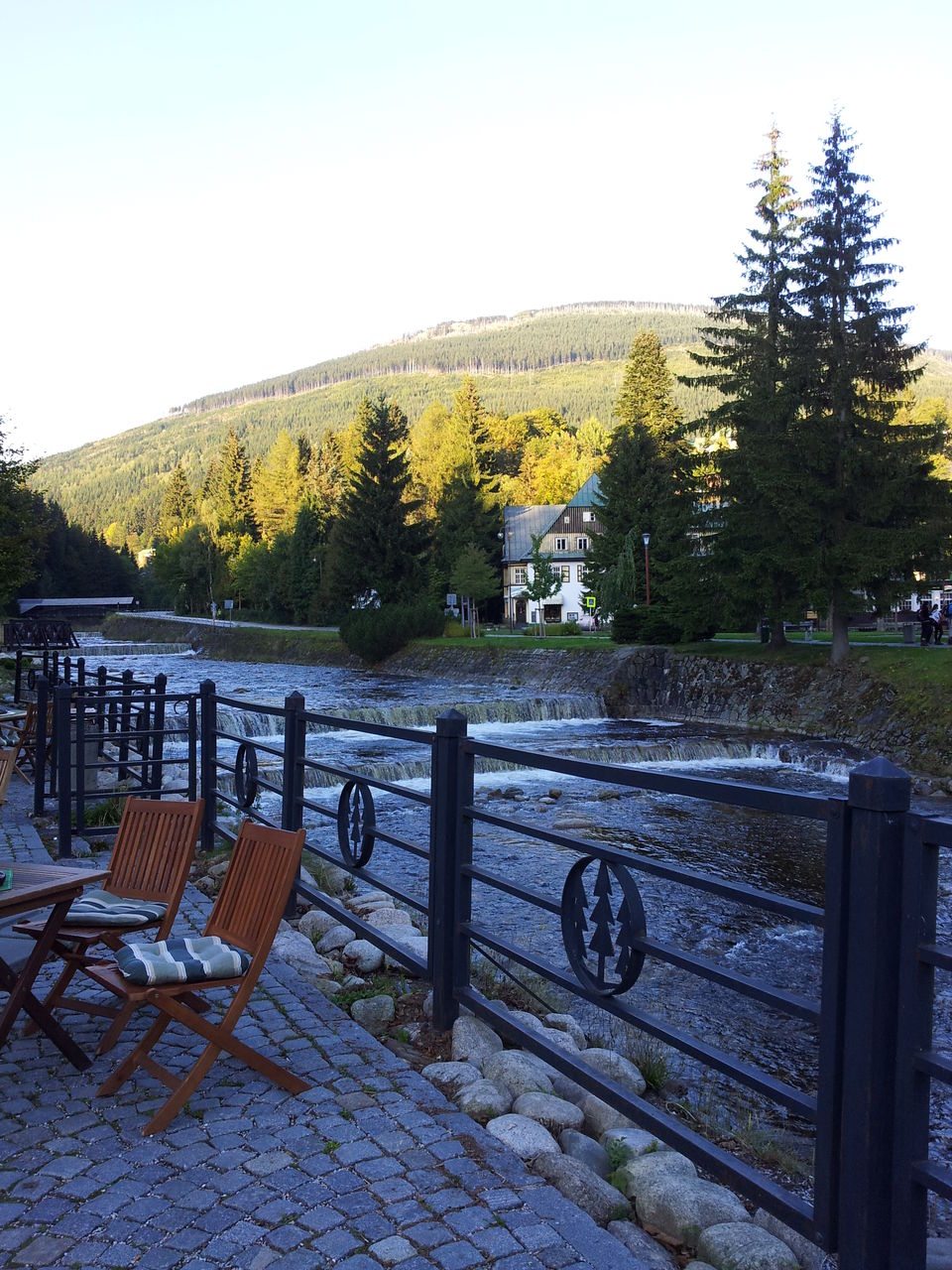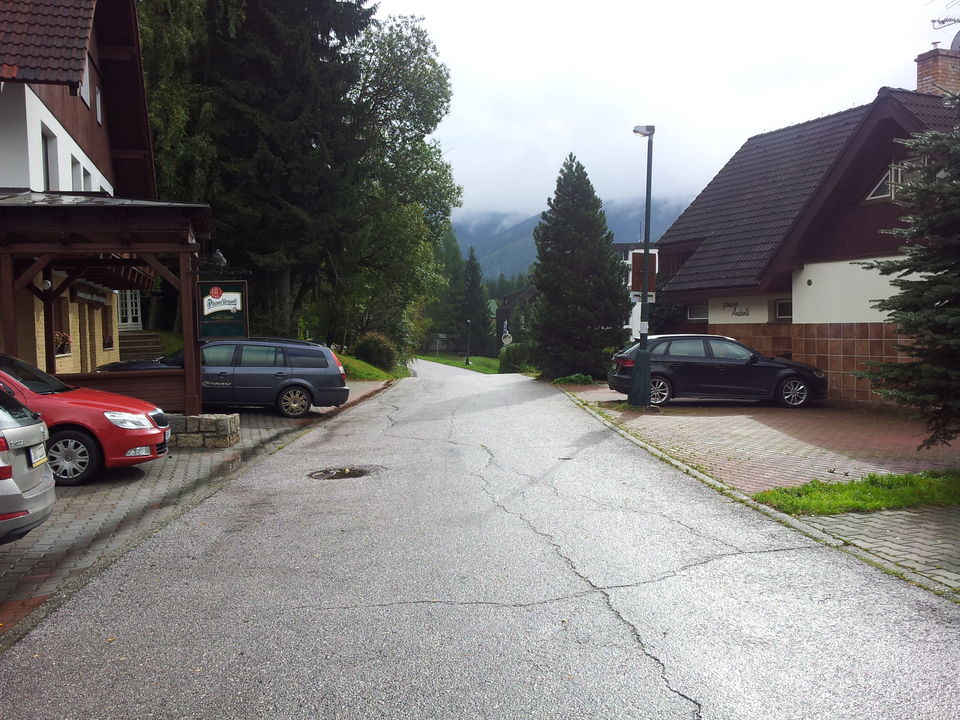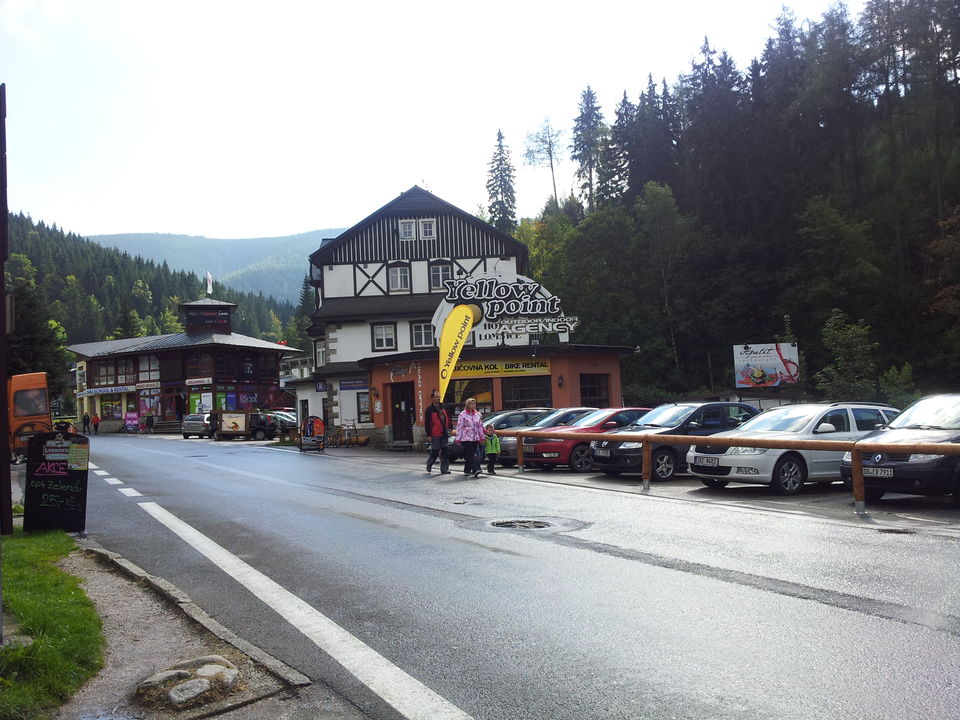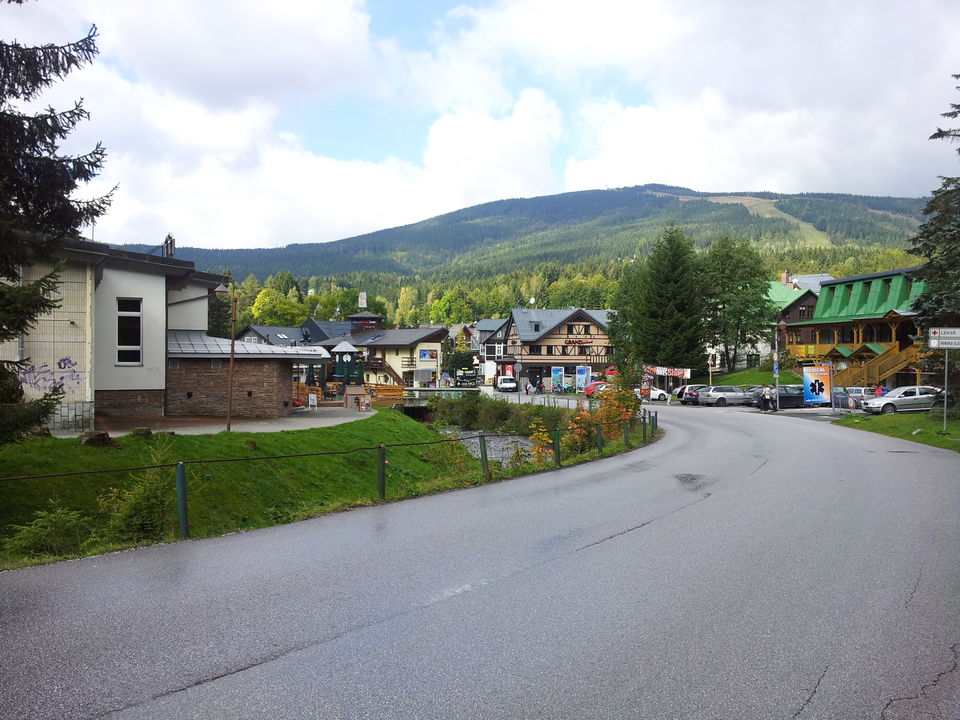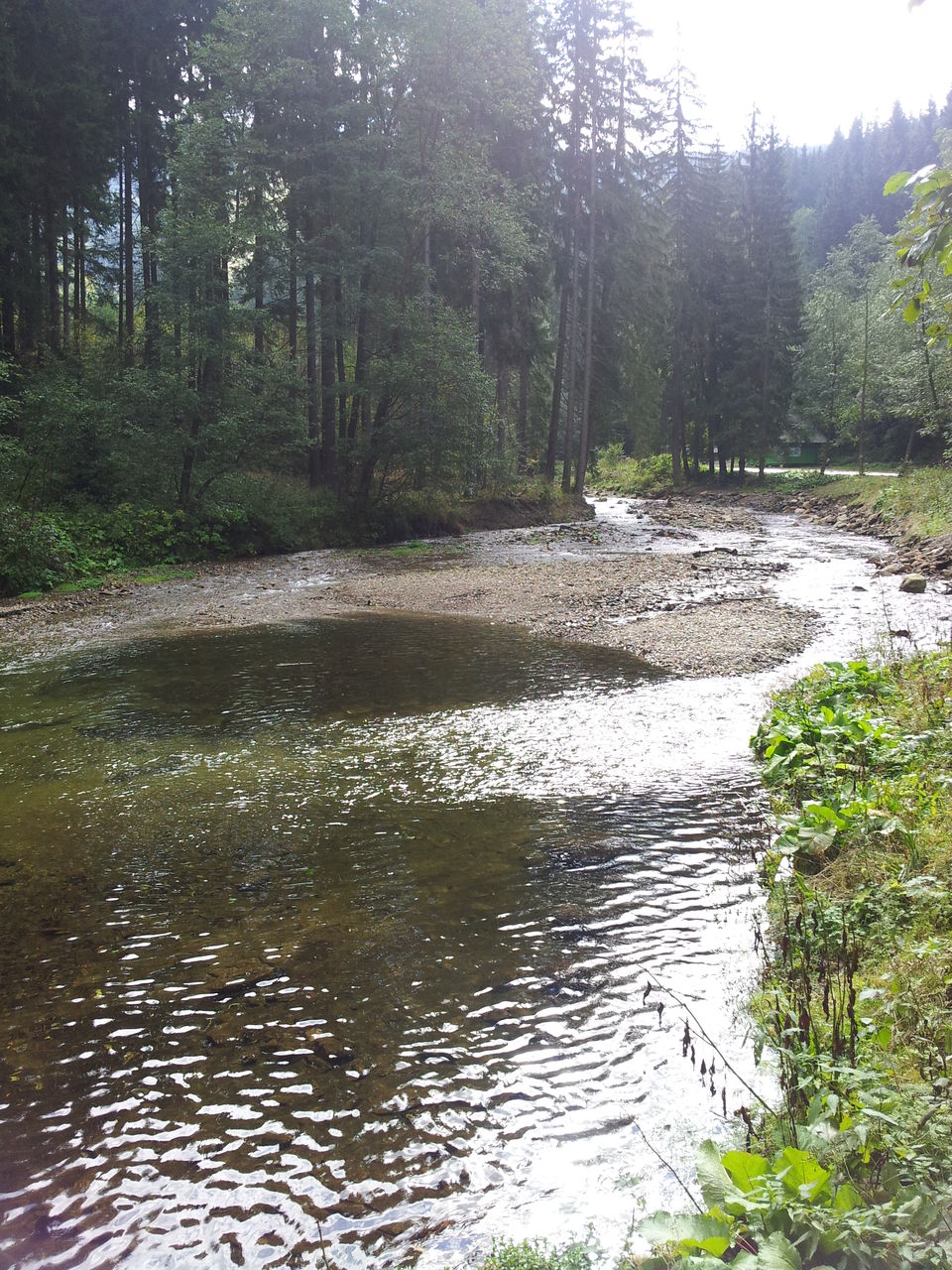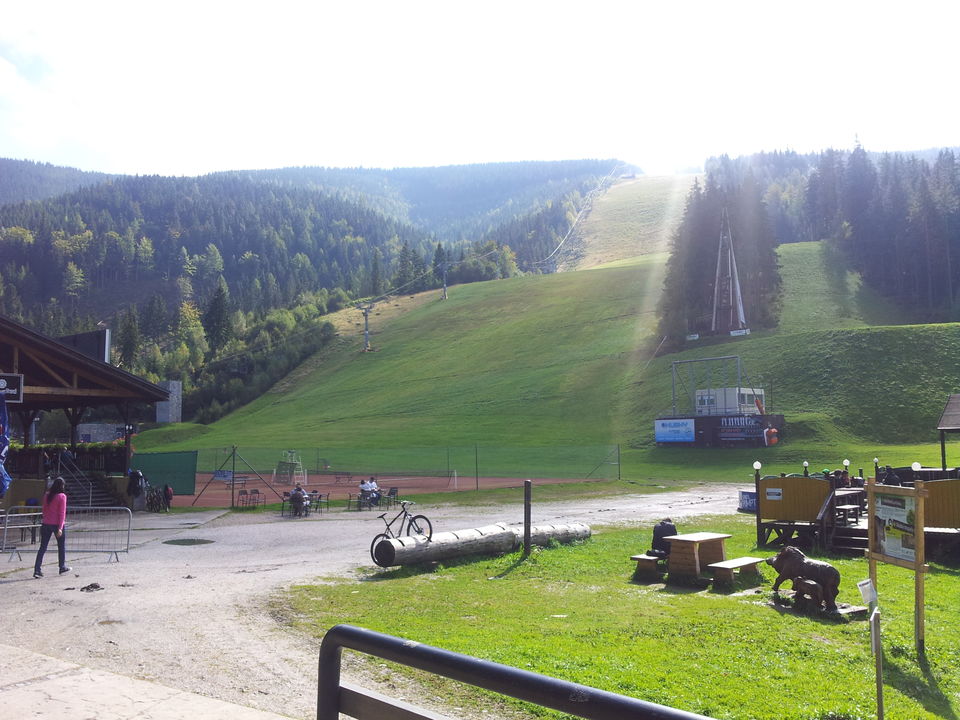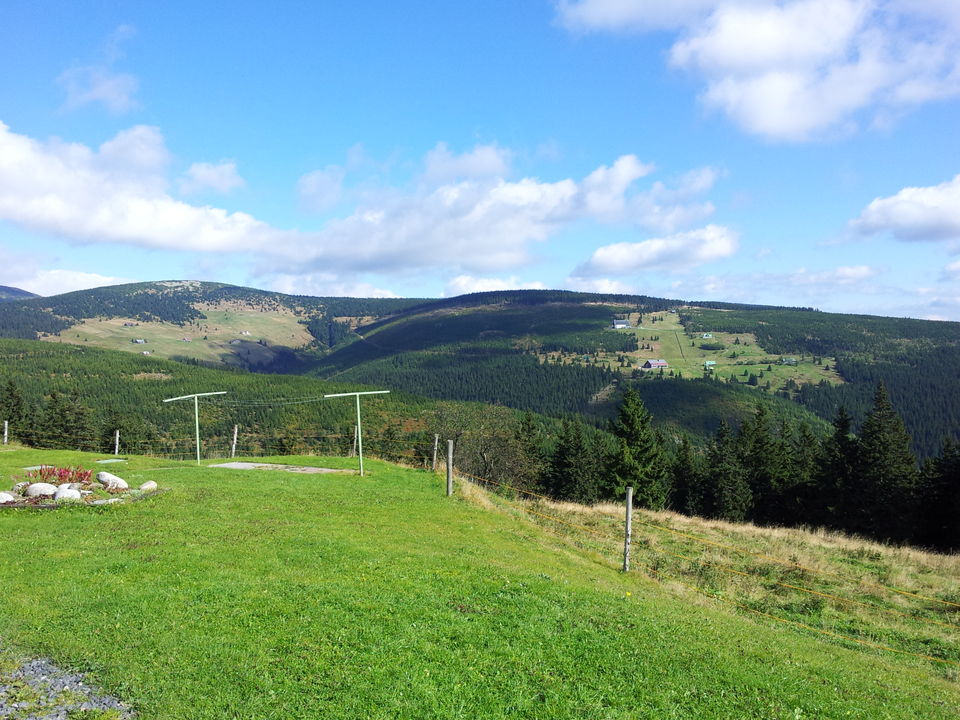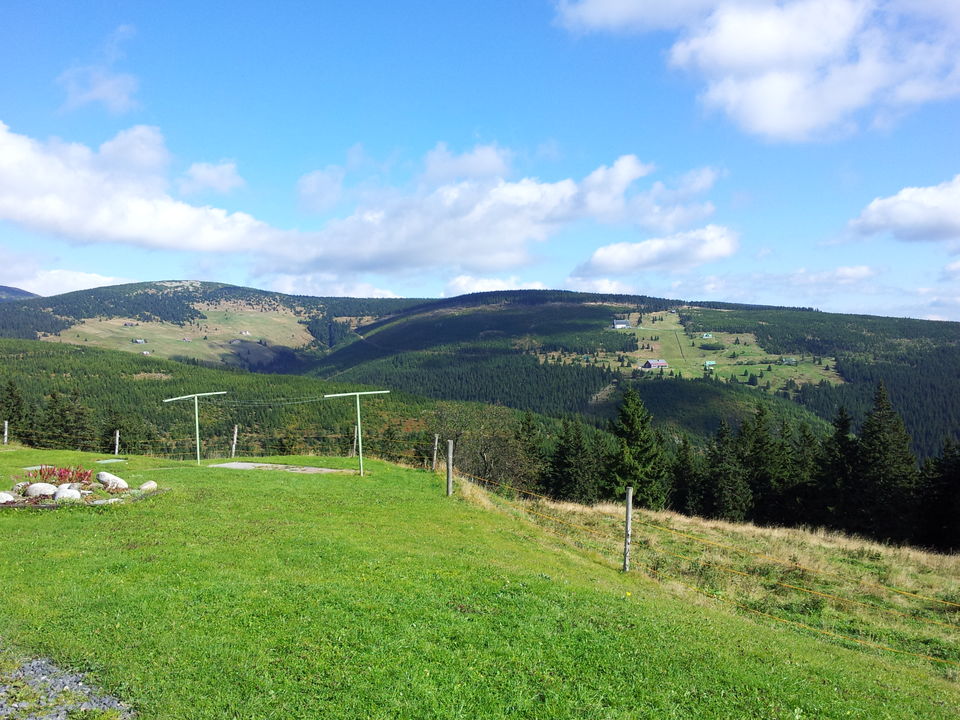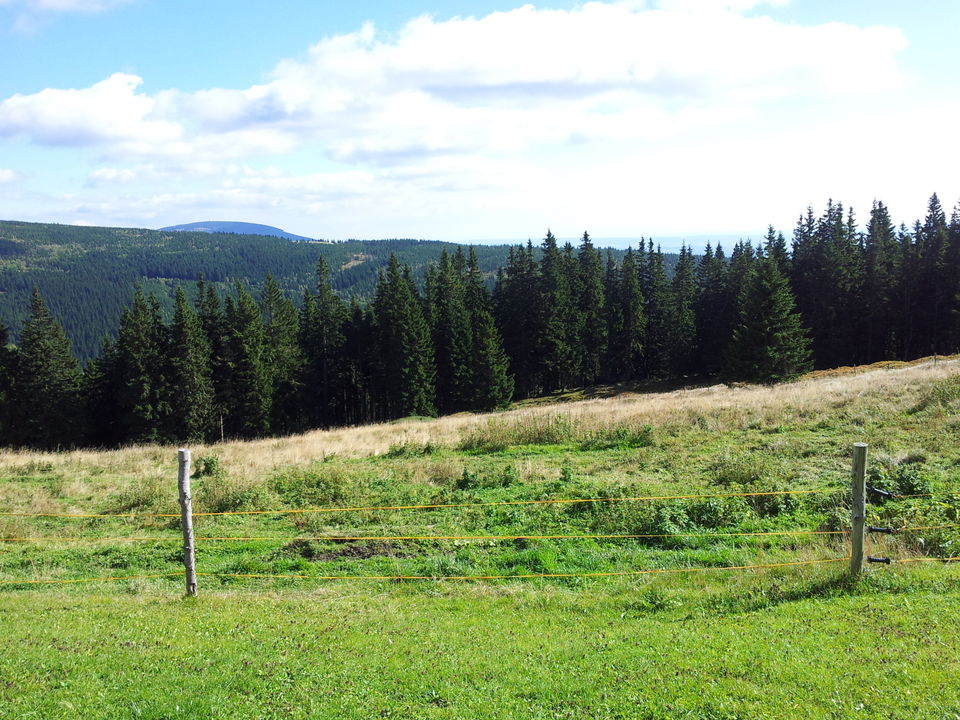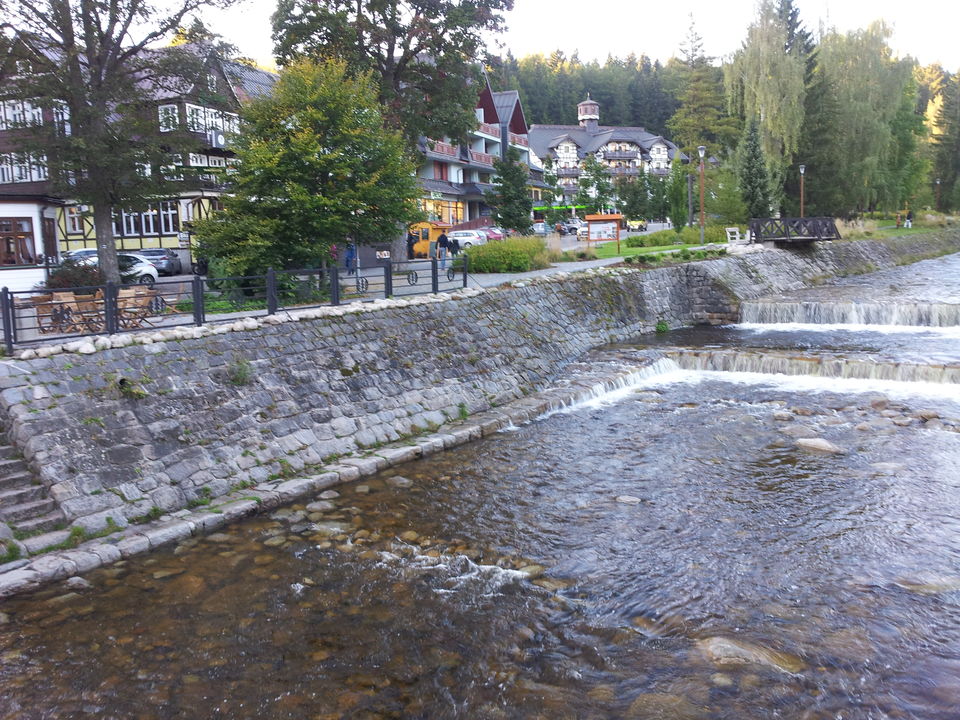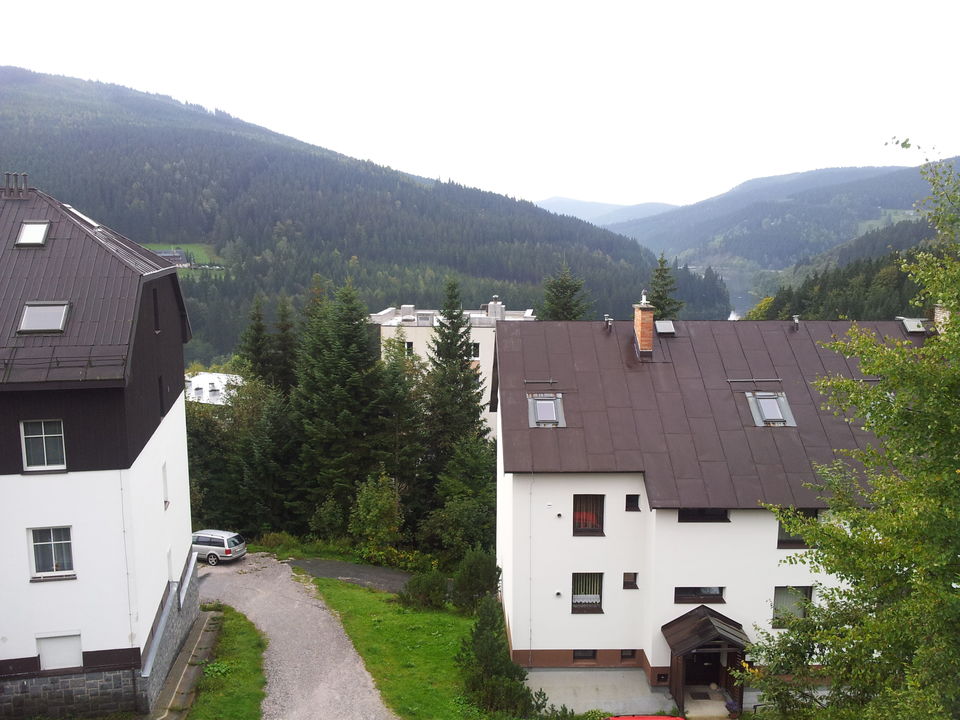 A short discussion, impromptu plan amongst four friends landed us up amidst the towering Krkonoše mountains. Just a 3 hour bus ride from Prague and the landscape drastically changes, the temperature drop is a good enough indication that one is in the hills.
Our search for the holiday accommodation was an anecdote in itself and yes Google maps can be misleading at times, after a good 20 minutes of searching in a number of directions, a sweet lady helped us decipher that the hotel was a good 15 minutes from the city center. No option but to hail a cab and search for our abode. Once we settled in our cozy apartment, well equipped with a living, kitchen, bedroom and an attic, we went out in search for food.
All this while we were not aware of our surroundings, the pitch darkness and lack of moon kept us blissfully unaware of the beauty that was in store for us. With the first rays of the sun, we were treated to a magnificent view of the green hills, and the placid river Elbe sitting between two hillocks. Smoke from the chimneys danced with the clouds, which were so close, it felt as if we could jump and touch them. The view made our previous night´s minor ordeal so worth it.
A walk through the town square, which is replete with rental shops, eateries, clubs and a tourist information center, led us to the starting point of the chairlifts. The picturesque surroundings beckoned us to click a few photographs.
The ride up on the chairlift is amazing, as if you are leaving all your worries and tribulations far behind and being swooped off to a different world altogether. It reminded me of my favorite scene from E.T, where the protagonist takes off for a flight on his bicycle.
For adventure aficionados, this place has a lot of options. Primarily it is a ski resort but in off season one can opt for mountain biking, mountain carts, bobsled track, boating, kayaking and trail walking. We opted for trail walking which led us to a spot with yet another beautiful view. Spruce tree laced the avenue and enhanced the charm.
The resort is very popular with German tourists and which is also the reason that the prices are not as pocket friendly as the rest of Czech republic. Nonetheless it is great holiday spot, ideal way to enjoy would be to rent a cozy apartment for a week, warm yourself with lots of Becherovka and do one activity a day or just laze and relax in nature´s lap.
Our short 1 and half day in Spindle left us hungry for more, also a greater respect for people of the town to have kept the city spic and span. Although the experience could have been better if all the locals were a tad friendlier.
Picturesque town, the seat where Kafka wrote his famous work ´Das Schloss´ , once you lay your eyes on the beauty this town holds within; even you will be inspired to write a classic or better still …. weave poetry…!