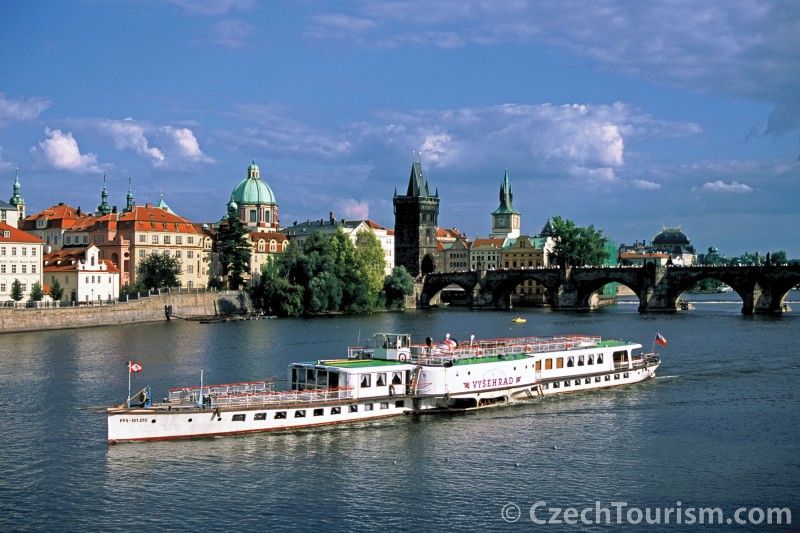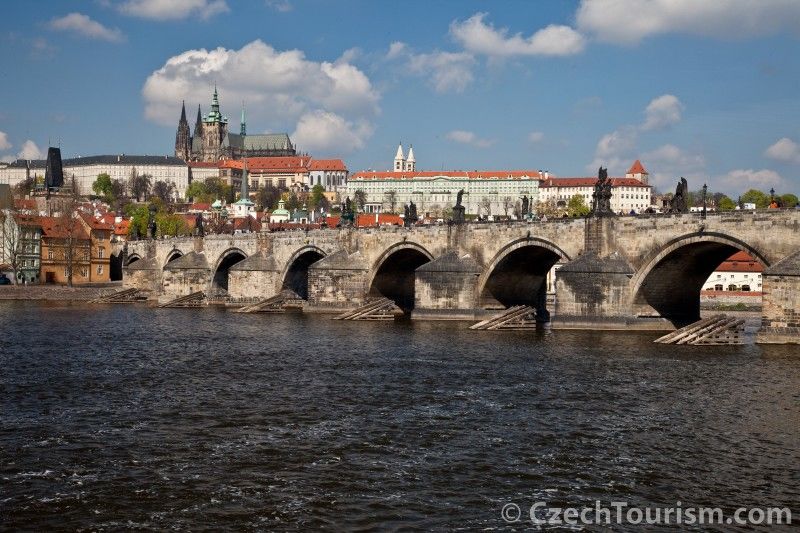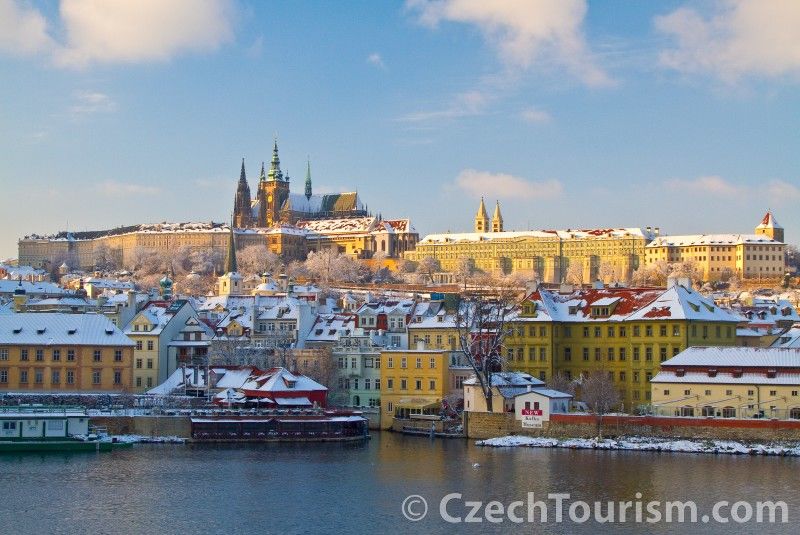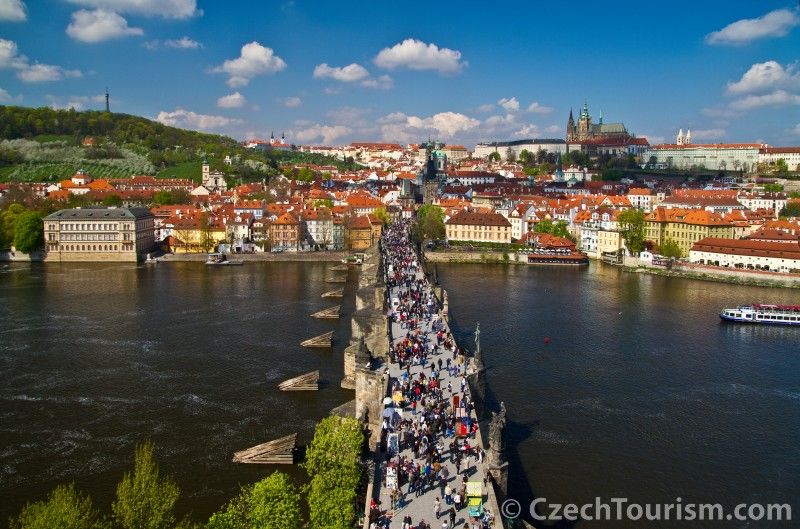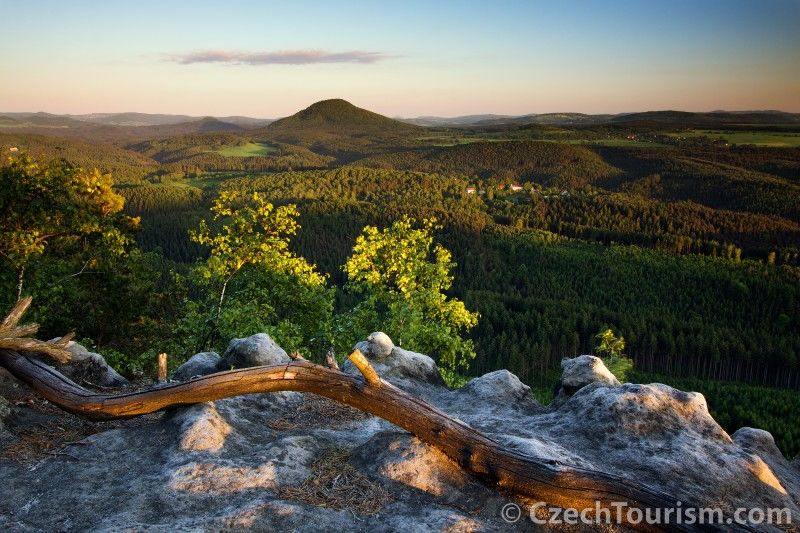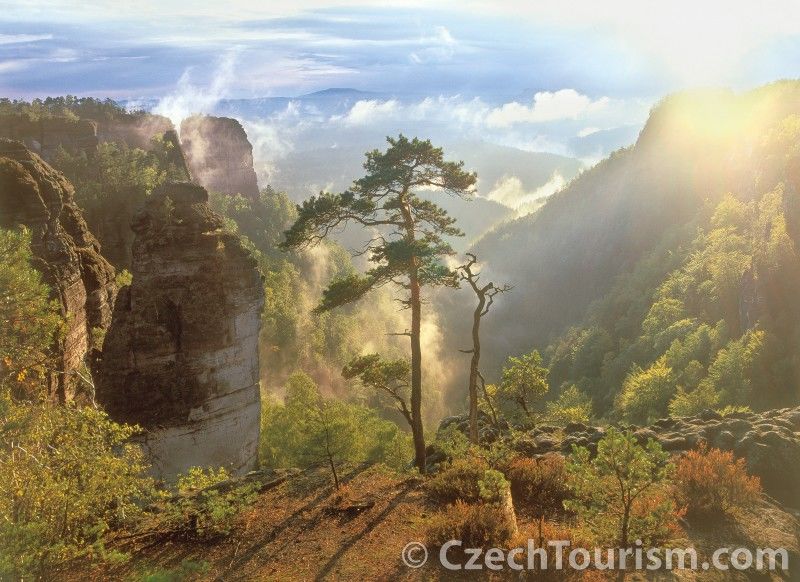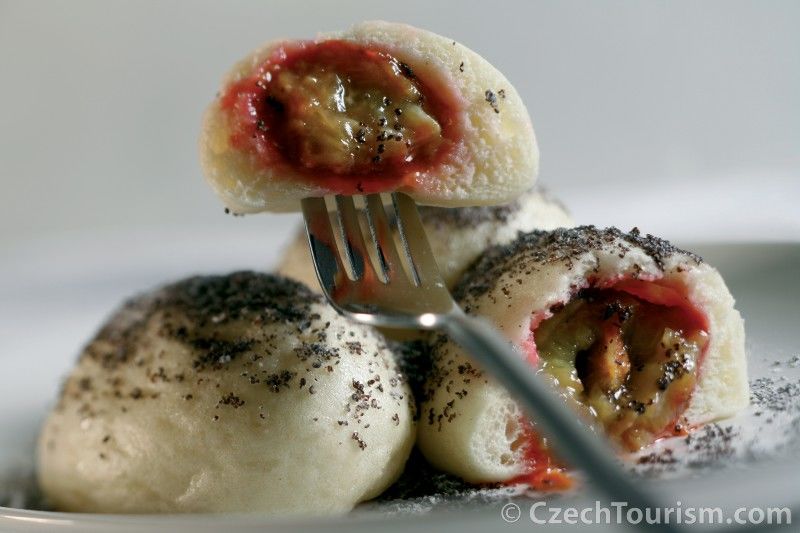 In 1999 I spent nearly a month in the Czech Republic…it was love at first sight. By this time (1999) I had already visited nine other European countries, but this was my first to an eastern European nation, and, it hadn't been that far removed from Soviet rule. My home-base during the visit was in Prague, just behind the National Museum in Wenceslas Square, where my buddy had a flat. The location was right in the heart of Prague, walking distance to many of the famed sights, such as the Prague Castle, Charles Bridge and the Old Town Square.
It's hard to explain the exuberance I felt being in Prague…the energy in the air was contagious — as I think back, I believe the reason for this was that the nation was on the precipice of becoming one of the most coveted places in Europe. I also felt a bit like a rock star as everyone seemed to know I was American and wanted to talk with me…to learn more about the West I suppose. As a relatively shy person, this was quite exciting. One day I asked someone how everyone knew I was American? She replied, "it's your shoes!" "My shoes," I said? "Yes, both style and color…most everyone in Czech Republic wears black shoes," she said. I didn't really care how folks knew I was American, I was embracing my subtle and modest fame with open arms.
To date, out of all of my travels throughout Europe, North America and Asia, my time in the Czech Republic ranks as one of my all-time favorite travel experiences. And, as a person with an insatiable appetite for travel, I have never really had a desire to return to the same country/destination twice as there are just so many places in the world I have yet to visit. However, the Czech Republic is without question a place I have longed to return. I would also thoroughly enjoy sharing the experience with the one I love, as the romantic opportunities are boundless. After more years than I'd like to count, I may just be returning to the Czech Republic this summer and am excited to share my experiences, photos and videos of this wondrous place with all of you.
In the meantime, here is a bit more about my one-and-only trip to the Czech Republic:
My love for Prague starts with star alignment, telepathy, and a romantic affair.

I wanted to party like it was 1999, I was young and in my prime…so I headed to Prague to visit a buddy who had recently moved to the country. The stars always seemed to line up for my buddy Rich, as this initial intro will illustrate.
A couple years earlier, Rich had visited Prague and fell in love with the city. He had always had a yearning desire to return. Rich had just finished school at the University of Arizona and had been selling printing solutions for a local company in Phoenix, Arizona. After a couple of years he was due for a vacation and decided to head back to Prague. He had befriended a client in Phoenix who was Czech—his family had a flat that was not being used in Prague and offered to let Rich use it should he decide to visit.
Rich had spent a week touring the city of Prague and became more enamored as each day passed. He seriously contemplated the idea of moving to Prague, so he spent the next week looking for work. Rich was not having much luck at this point. The second to the last night he was in town he was at a pub where he met a British Ex-pat. The Brit and Rich really hit it off. Rich proceeded to ask the Brit if he knew about any available jobs. Come to find out, this Brit was quitting his job and going back to London…he told Rich he'd be happy to introduce him to his boss (who was also the owner of the company). Rich said, "What do you do?" The Brit told him he was the program acquisitions manager for NOVA TV, the largest station in the country. If you're not familiar with the role of a program acquisitions manager, they secure the rights to content so that they may broadcast it on their network. It's typically a role occupied by an attorney. Mind you, Rich had absolutely zero experience for this position, but as I said, the stars have a tendency to line up for this guy.
The next day, Rich met with the Brit and his Czech boss…they ended up going to dinner, then partied all night. Rich is a very charming and charismatic individual, especially with strangers. The next day Rich boarded a plane back to Arizona, with little hope of landing the job. From my understanding, not much was spoken about the position during the soiree back in Prague; the owner of NOVA was more interested in just getting to know Rich. As Rich got back to Arizona, he resumed his life as a salesman for the local printer. I don't think more than 10 days went by when he received a correspondence with a formal job offer. Three weeks later, Rich was living in Prague.
This story is not about Rich, but I wanted to provide some background for the following:
I spoke with Rich every so often, and while he was excited to be in Prague, he was feeling a bit homesick. He was after all in a foreign country with none of his friends or family around. After about five months, I got the feeling that Rich really needed one of his friends to come for a visit. I had just recently quit a crappy job at a radio station and within a week, I was on a plane to Prague. I'll never forget how cheap the ticket was either. I had been to Europe before and I think the previous time I spent well over $1000 for airfare. This flight however, cost a mere $520 round trip on British Airways (boy, those days are long gone). My hope was that perhaps the stars would align for me as well, and, that I too could find work and move to this city that Rich spoke so fondly of.
When I arrived in Prague, I was so excited. I ended up initially meeting Rich at his office, which he proudly showed off to me, along with his two attractive Czech assistants. I could not get over how this guy who was hawking print services six months earlier, was now an executive at a huge television network. "How does this stuff happen," I would ask myself.
After spending a couple of days getting acclimated to my surroundings, Rich invited me to the filming of a T.V. show. I don't think I had ever been on a set before, so I of course said yes. Rich had also invited a couple other folks and we all met inside the lobby of the studio. We were then escorted to the set, toward the audience section.
The seats were nearly filled, so we had to work our way up the grandstand toward the back. I was the last one in file heading up the grandstand. As I approached the first row, my eyes locked on to this woman that I thought was extraordinary. She looked at me as well as I continued my way up the stairs. Just a few moments after taking our seats, I noticed a guy come on set and start re-arranging the audience…to balance it out if you will. Perhaps there were too many women together, or, too many short/tall people clustered together.
As I scanned the audience, I was stuck by how most of the audience members were women…and, they were all stunningly attractive! Come to find out, many of them were models that had been hired to populate the audience. I however could not stop thinking about the woman I had passed in the first row. So, I kid you not, I started staring at the guy who was re-arranging the audience and was telepathically willing him to seat me next to the gal in the first row I had ogled. It looked as though he was satisfied with his arrangement and was about to walk off the set, when in a last ditch effort, I began to stare at him just a little more intently. Then, I moved my eyes toward the gal that I fancied to draw my telepathic desires to the individual organizing the audience. I ended up being the last person he pointed at, and he just happened to switch me with the girl that was next to the one I liked. As I sat down next to her, I could not for the life of me believe my luck. I could not have imagined my telepathic power were, so…well, powerful.
Shortly after I sat down, filming started. I must have sat next to this gal for twenty minutes, trying to think of what I would say to such a stunning creature. Granted, I couldn't really talk to her during the filming. I also had no idea if she even spoke English; because of course everything on the set was in Czech. As they said "cut," there was a moment of silence. Then, Monika (the gal next to me) leaned toward me and said, "you have no idea what's going on do you?" I laughed with a big smile and said, "not a clue."
During brief moments in filming, Monika would tell me what was being said, and explain the overall premise behind the show (BTW, that in itself is a fascinating story that I briefly explain below). I could not believe my luck, not only did I willmyself next to this woman, but now it seemed we were hitting it off. We ended up being on that set for five or six hours. Every hour or so we would get a break. At each break I would chat Monika up. I didn't want to seem too egger, so I would cozy up to my buddy Rich and his friends every so often. The filming was coming to an end and I knew I had to get Monika's phone number and ask her to dinner. At the end of filming I almost lost Monika in the crowd exiting the studio—thankfully, she too was looking for me. I went up to her and thank her for all her assistance in translating the show for me. I then explained that in America it was customary to show gratitude for such a kind gesture, and that I was required to take her to dinner. With a wry smile, she accepted my offer and we planned to meet the next evening.
I was flying high as a kite…I was so excited for my date with Monika. Since I had no idea where to eat, I asked Monika to pick the place. We went to a pretty traditional Czech restaurant and talked at great lengths. We finally left the restaurant and as were strolling down the street when we ran into the couple (the guests/stars) of the show in which we had just attended. The couple greeted enthusiastically. I thought they were friends of Monika's. At first I did not realize who they were…and the reason was because I had barely saw them with their clothes on. Let me explain. The show segment topic that I was on the set for, was an interview with a couple that performed live sex acts in a theatrical manner—so during the filming of the show, I mainly saw this couple naked…right in front of me no less since I was in the first row.
The sex act couple was chatting Monika up in Czech, so naturally I thought they were all friends. Come to find out, they wanted to talk to me…because I was American. After we parted ways, Monika and I talked about the encounter that had just happened and we both got a kick out of the confusion.
As the evening was coming to an end, I thought we had a fantastic time, so I asked Monika if I could see her again the next night. What she said next, took the wind out of my sails. Monika told me she'd love to see me tomorrow, but that she lived in Austria. I said, "what? But you're Czech!" "Why did you not tell me you lived in Austria," I said. She simply replied, "you didn't ask." She explained to me that the wages in the Czech Republic were very meager, so she worked in Vienna and would occasionally come to Prague for work…she was a model, but not paid like American or western European standards. She told me she could come back in five days…that her folks lived in the city, so she always had a place to stay. I thought I could go five days without seeing her, but I had no idea how long it would take for those days to pass.
Over the next few weeks Monika and I would end up spending quite a bit of time together…she not only showed me all over Prague, but we hopped a train and went to the countryside a couple of times. It was so fantastic having my own private tour guide to see sights like:
Český Krumlov – A medieval pearl on the banks of a river in southern Bohemia. This is the second largest castle in the Czech Republic (next to the Prague Castle).
Olomouc – The thousand-year-old spiritual center of Moravia is the most one of the most significant monuments of Romanesque architecture in Europe.
Šumava – A rugged and charming mountain range in southern Bohemia…the range is covered by the most extensive forest in Central Europe.
In 1999, things were still really inexpensive in the Czech Republic…I recall this amazing Italian bistro I went to several times where you could get a caprese salad, pizza, tiramisu, bottle of wine and bottled of water for two and it would be around $5-$6 a person. There were a couple of pubs where you could get a pint of beer for only $.25, or a premium cocktail at a night club for just over $2. I even bought my mom a stunning Bohemia Crystal bowl for under $100. Needless to say, those incredibly inexpensive days are in the past, but nonetheless, it's still an affordable place to visit today, especially when compared with countries like France and England.
With its scenic setting on the Vitava River and the fairy-tale beauty, Prague is without question one of the crowning cities of Europe. Here are just a few of the sights I recall enjoying:
Charles Bridge is a stone Gothic bridge lined with Baroque statues and is one of the must-see attractions in Prague. It's popular with Czech artists, musicians and souvenir vendors whose stands line both sides of the bridge year-round. A great time of day to visit the bridge is at sunset when one can enjoy a breathtaking view of the fully lit Prague Castle against the evening sky.
The Jewish Quarter is part of Prague's Old Town and forms a self-contained area that can be explored on foot. Prague's Jewish population has lived in this area for centuries and was nearly wiped out during World War II. All of the synagogues have been beautifully restored and house priceless exhibits collected throughout the past.
The 12th Century Bar is a pub dug deep into the bowels of Prague, where a narrow and steep staircase takes you into a cavern with a multitude of nooks, crannies and levels. You'll find live music and GoGo dancers amid ancient forest logs and stumps acting as the tables and chairs.
The Prague Castle dates to around 880 AD and is the largest medieval castle in Europe. Today, the President of the Czech Republic presides from this very spot in which kings and queens once ruled—it's also Prague's premier tourist attraction. The Prague Castle covers nearly 18 acres and is centered among three great courtyards. There are many shops, restaurants and historic spots to explore.
Embedded in the heart of Central Europe, the Czech Republic packs quite a cultural and historic punch for such a small country; from its majestic castles, to its medieval towns and elegant spa resorts, there is a lot to appreciate. Yet, for all this, the Czech Republic is far more than the totality of its sights. Aside from all of the things to see, do and eat, it has a unique blend of tradition and modernity.
My time in the Czech Republic quickly came to an end, and so too did I expected my romance with Monika. When I returned to the States, Monika and I continued to correspond. Our connection with one another was undeniable and so we began to discuss the possibility of her taking a trip to the United States…a country she had never visited. Several months later Monika had saved up enough money to visit me in Arizona where we spent nearly a whirlwind month traveling around the southwestern part of the U.S. It was an extraordinary journey for both of us. For Monika, she saw things she only imagined or saw on T.V., such as vast openness or stores like Costco that sold everything under the sun. We had a lovely time together, and soon, she returned back to her home in Europe. Unfortunately, the logistics of a traditional relationship eluded us, though, we have remained friends to this day.
This trip was originally published on Mike's Road Trip.