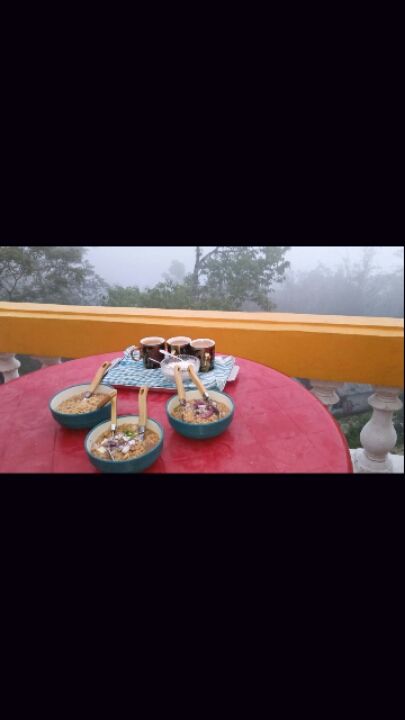 Tinchuley is a small town in West Bengal which hide itself from the busy crowd outside. It is around 3 hours drive from Darjeeling town.One can add this to their itinerary when Darjeeling is in your trip list.
Now to tell you why I call this is a heaven.This is a place with minimal population and once you start your journey towards the place you will fall in love with the Misty road with teak wood all around you.  leopards roam around so I suggest travellers to start their journey by 12 in the afternoon.
After spending two nights at Darjeeling ,me with two of my friends headed towards Tinchuley with our favorite driver Gogoi.We were already in love with the place as we had Nepali thali on our way and the road was Misty all around,we could hardly see anything.As we reached Tinchuley post we were waiting to reach our Rai resort which is well situated at the corner of a road with their own tea garden.Though the name I mentioned is Rai resort as they call it,It is a wonderful homestay with a park ,a well maintained sit out and specially home-cooked Nepali food made by Rai Aunty.You can also try their home made rice wine which they actually prepare at their home to save themselves from the chilly weather there.Trust me you can loose yourself with a bowl of Wai Wai  and just love the place and would never feel like coming back.To maintain a peaceful atmosphere they have kept their room free from the idiot box.Travellers don't be late and and mark this as must visit when you are visiting Darjeeling or Kurseog next!
For further details contact me or my friend Akash Gupta in Facebook.