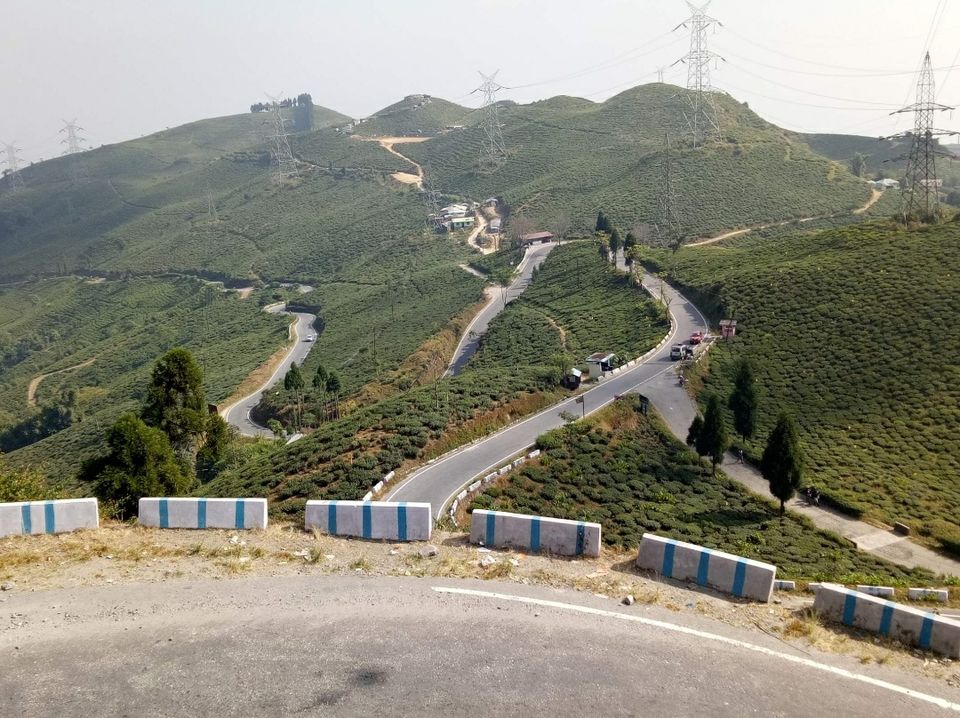 Darjeeling located in West Bengal, India is a beautiful place that should definitely be in the bucket list of a traveller.
I started my train journey from Delhi to New Jalpaiguri in November 2016. I chose to travel by train because I didn't wanted to miss the mesmerising beauty of Mirik. Mirik is a small village near Darjeeling. I hired a taxi from New Jalpaiguri to Darjeeling via Mirik which was a bit longer journey (approximately 4 hours) as compared to normal route from Bagdogra Airport to Dajeeling. But the journey via Mirik is worth time and money. Beautiful mountains, tea gardens, orange trees, mirik lake….Don't miss the Maggie on the roadside stalls.
Places to visit in Darjeeling
Three Point Tour : Its a half day tour which can be finished by 12.00 pm and rest of the day is available for leisure time. The tour includes Tiger Hill, Ghoom Monastery and Batasia Loop.
I visited Tiger Hill, the peaks of Kangchenjunga early morning to witness the sunrise as the mountain peaks are illuminated with the first light of sun. The mountain tunrs golden in colour initially and then gradually changes colour. Tiger hill can be reached by a shared or private jeep from hotel.
Colour changing – Tiger Hills
Sunrise at Tiger Hills
The famous Ghoom Monastery is known for its 15 feet 15 feet high statue of Maitreya Buddha. The architecture of the building is beautiful and was established in 1850. Its a beautiful place to spend some time in peace.
The Batasia loop is a spiral railway where the famous Toy Train rides. The toy train startes from Ghoom station, takes a round turn at Batasia loop where it stops for 20 minutes and returns to the Ghoom station. Batasia loop is basically a small garden where one can take lot of pictures of the nature around. Kanchenjunga is visible from Batasia loop as well. Local people sell woollens and other souvenirs at the Batasia loop. Toy train at Darjeeling should definitely be experienced because its a UNESCO recognized world heritage site. Two types of toy trains are available : steam engine and diesel engine. Tickets for toy train can be booked in advance from IRCTC or one can get it directly from the Ghoom station. Don't miss to note that Ghoom is India's highest railway station.
HOW TO REACH DARJEELING
Almost all states in India connect to Darjeeling via train of flight. The easiest and fastest route is taking flight from Delhi, Mumbai or Kolkata to Bagdogra (airport in Sikkim and nearest to Darjeeling). Or one can choose to take a train to New Jalpaiguri and enjoy the scenic beauty of Mirik.
HOTELS IN DARJEELING
All types of hotels right from budget to expensive are available in Darjeeling. It absolutely depends on the pocket size of traveller. It is advisable to book hotels prior to visit from booking.com or agoda.com inorder to avoid any inconvenience after arrival.
I would recommend the hotel where I stayed during my visit. "Hotel Revolver" its a budget hotel but it is a very nice and comfortable place to stay in. The staff at the hotel is vary co-operative. Breakfast at the hotel is delicious.
Keep reading to explore other parts of Darjeeling !!
TheTravelStory…!!