Darjeeling is a hill station in the eastern province of West Bengal. Likewise called the queen of the hill station at an altitude of 2314 metres.
It's the Land of Thunderbolt. The name Darjeeling came from the Tibetan words 'dorje' meaning thunderbolt and 'ling' a place or land.
It is noted that for its tea industry, its perspectives on Kanchenjunga, the world's most elevated mountain and the Darjeeling Himalayan railway, a UNESCO world heritage site.
Darjeeling is located 63 kms from Siliguri. To reach Darjeeling, either you can take a cab or toy train. The best way to enjoy the nature, take the toy train but it takes nearly 6 hours to reach. If you want to save time then prefer a cab or taxi. But I recommend to use toy train at least one time while going there or coming back for the great experience.
This trip, I travelled with my school friends for the first time. All I can say, it was the best two days of my life.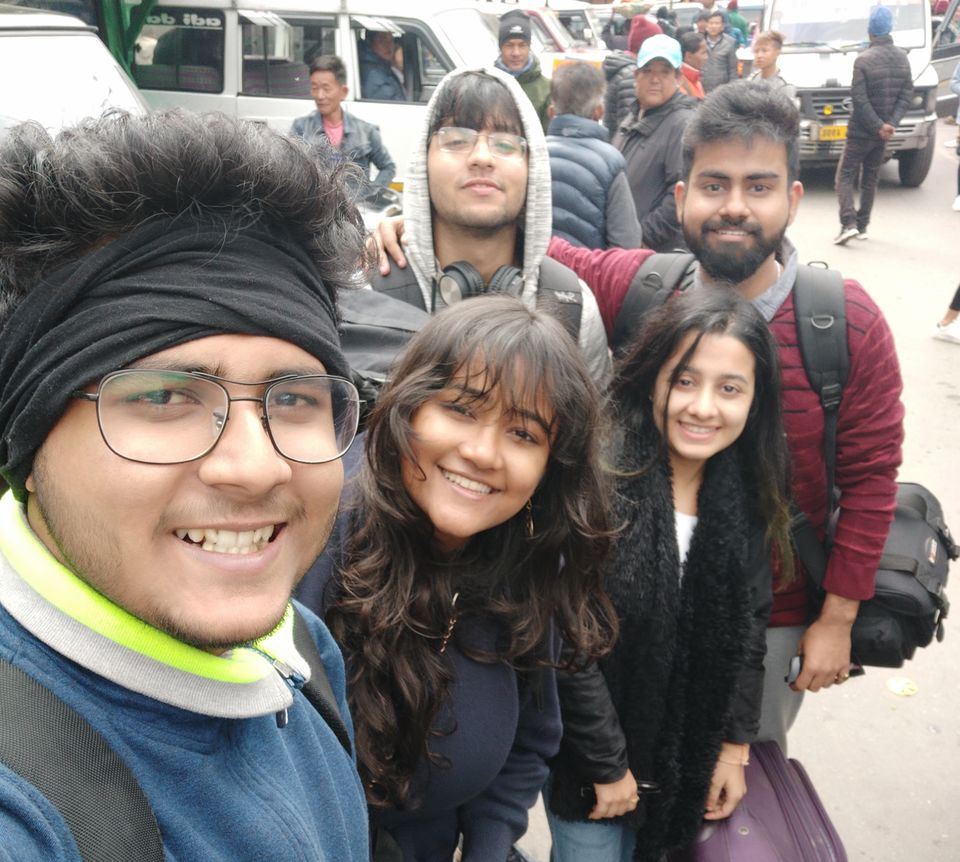 Day 1
We reached Siliguri on 22nd of December, 2018. As we missed the toy train, so we had to hire a taxi which was Rs. 300 per head. On the way, we felt and experienced all the true colours of the nature at its best.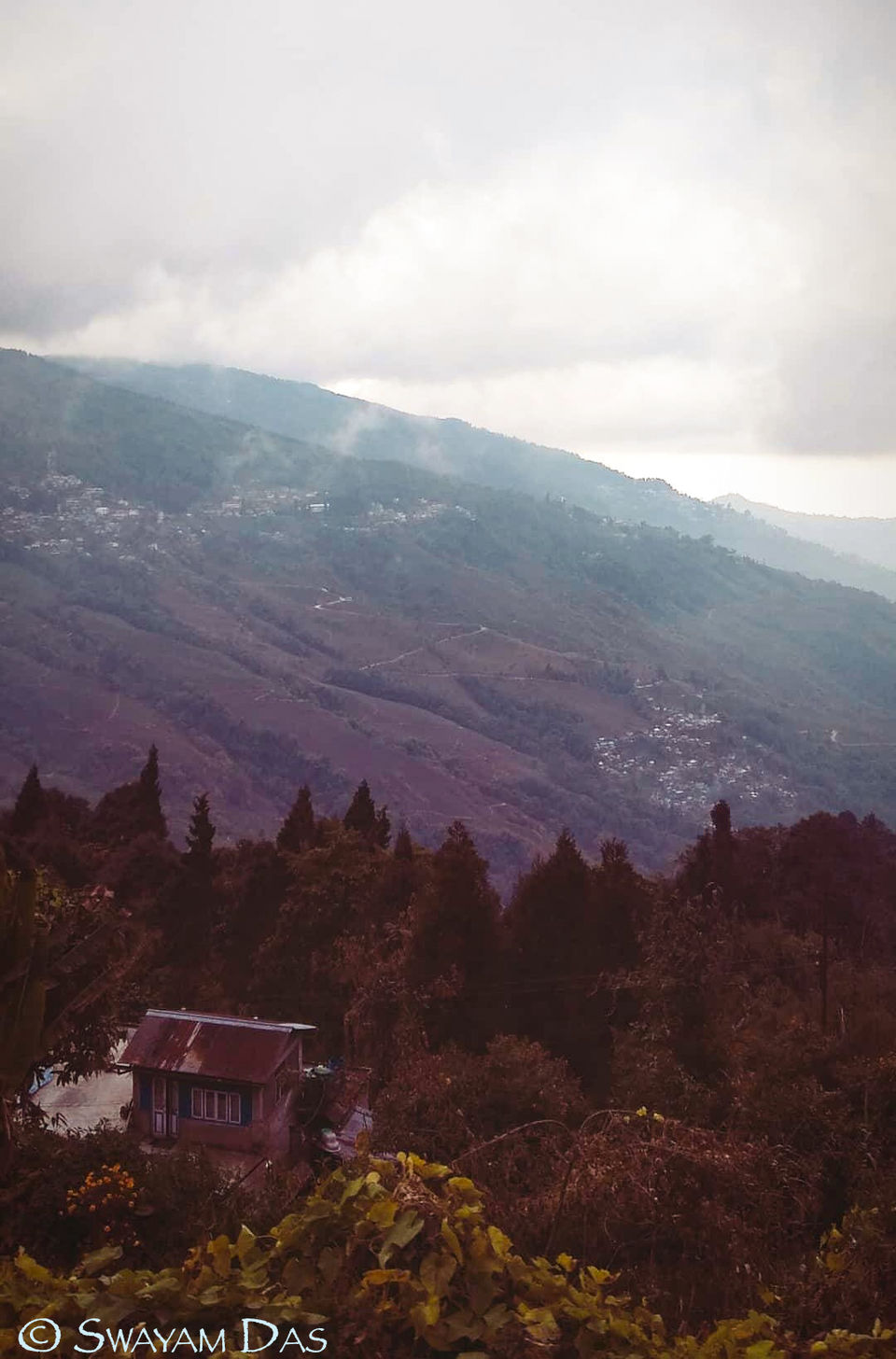 We reached Darjeeling around 2 O' clock in the afternoon. We had booked a resort called RJ Resorts. With its distinctive design, stately location and outstanding service, RJ Resorts offers exceptional comfort and style, replete with luxurious finishes and a great sense of grandeur. If you are travelling with your friends, I will recommend this resort only as it will be quite cheap as per the facilities they provide. But if you are travelling alone or with the family, then I must say, check hotels or resorts online once as per your convenience or requirements.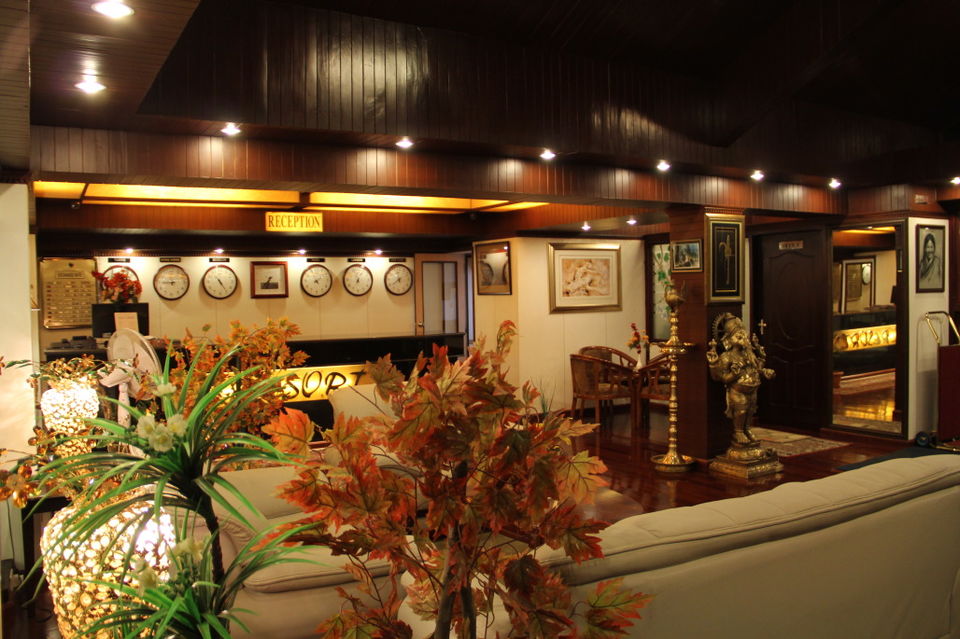 That day we decided, to explore the Darjeeling town. If you're visiting Darjeeling and you're missing out on visiting The Mall Road, well, you've definitely missed out on the best shopping spot in Darjeeling. You can get anything and everything you'd like to shop here. With the endless tempting choices at The Mall Road, you'll lose track of time. What you can buy from here: Fancy jewellery items, woollen cloths ranging from shawls, jackets, scarves and sweaters, Tibetan masks and other handmade souvenirs.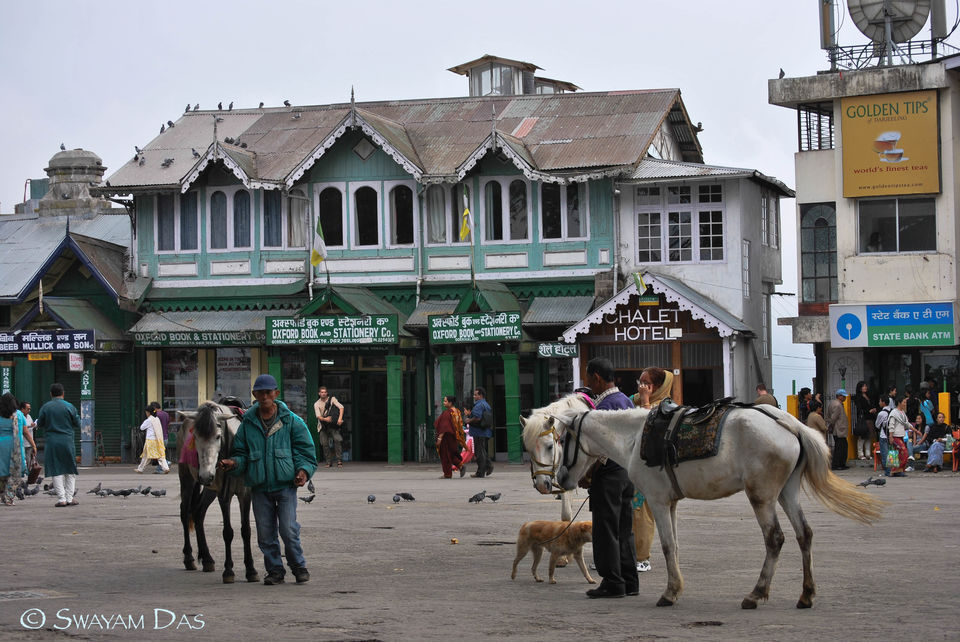 After the Mall Road, we went Nehru Road. This market is located on Hill Cart Road and features tiny stores created by the local Darjeeling population. Nehru Road is a must-visit shopping destination that provides shoppers an enjoyable road shopping experience. The market is on a mountainous highway. Several shops have opened outlets as well. A handicraft emporium was lately introduced by the state government. Make sure you take some amazing paintings to your home for those who love the arts and crafts. In the Art Gallery in the town you can also see the art examples provided by qualified Bengali craftsmen and artisans. What you can buy from here: Darjeeling tea variants, exclusively designed woollen clothes, small souvenirs, exotic handicrafts, leather handbags, books, exquisite paintings, Khukree or Gorkha knives, Buddha statues and Pashmina shawls.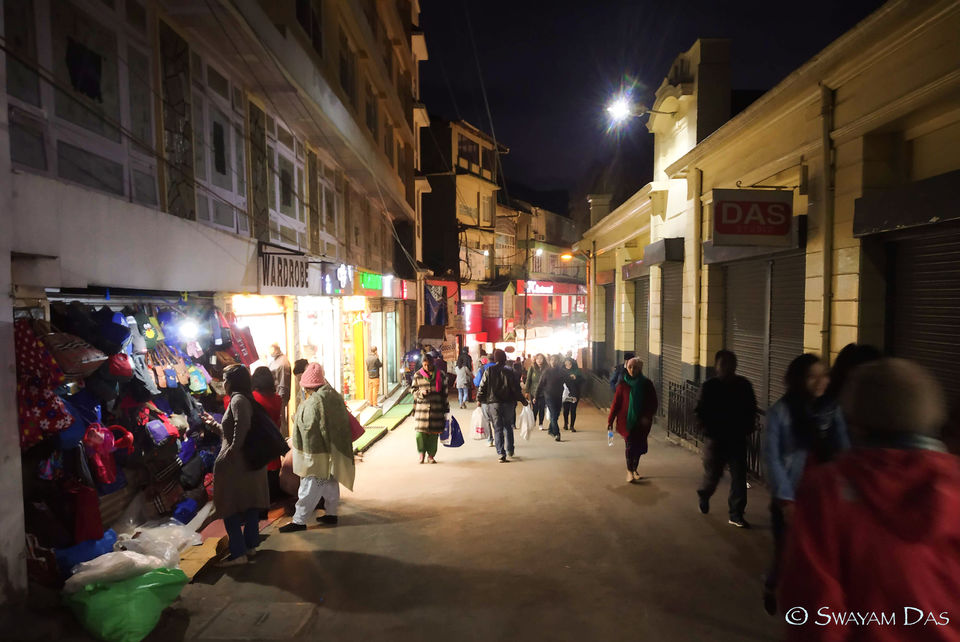 After quite exploring the town, we decided to have authentic food of Darjeeling. We went to Kunga Restaurant. Kunga, a small authentic restaurant in town and situated just above the clocktower. It serves superb Tibetan food. I would recommend to have Thenthuk (Basically, its thupka with noodles). This restaurant intimates the customer about the making of thukpa before they order one. I would say truly a great place in terms of ambience and food. You literally don't have a table to yourself and you can be sitting with lot of people from different parts of the world and that's probably the best of Kunga.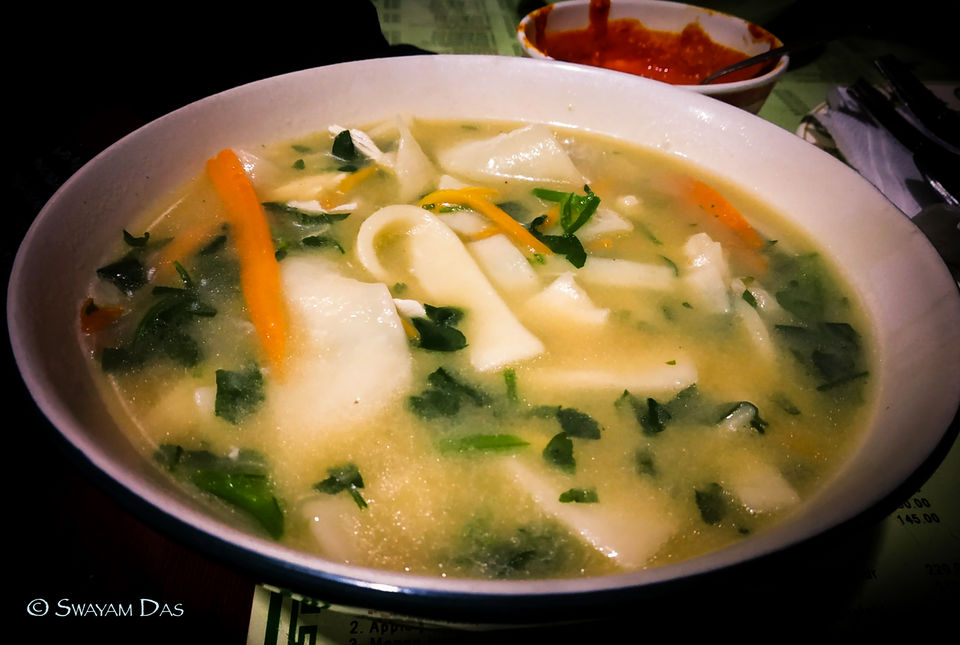 You have come to one of the best hill stations of India and you don't have drinks then what's the fun in that! So, Joey's Pub is the best place. Pop into Joey's Pub for some cheap beer, great hospitality, cricket on TV etc. A British-looking pub popular with travellers. A good place to pick up trekking information.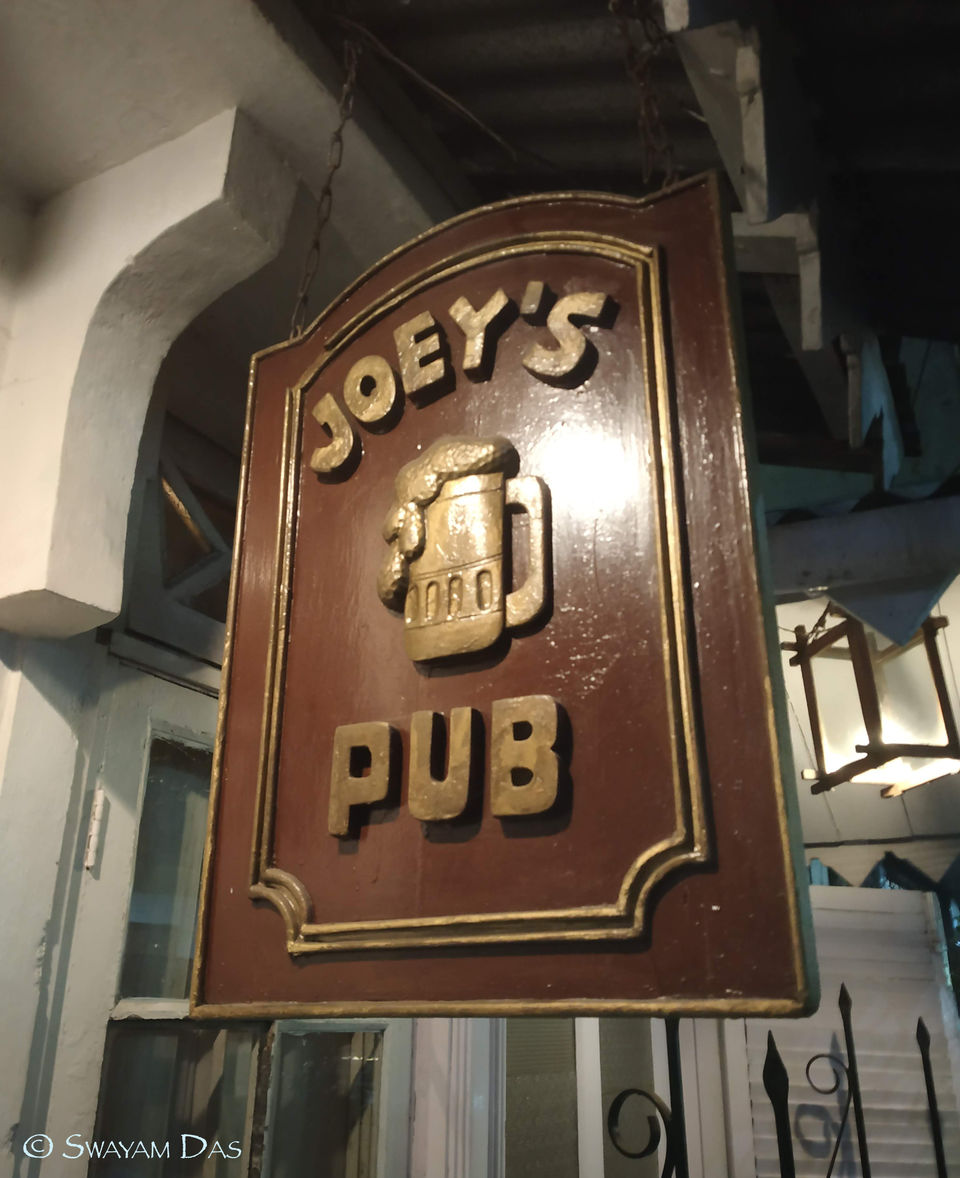 After Joey's Pub, we also went to Gatty's Cafe. The cafe is located on Zakir Hussain road, about 10 minute walk from Chowrasta. Loved the ambience. The dim lights mostly hanging from the ceilings, cushioned sofas, wicker seating, one part with wooden tables with bench type wooden seats, they all create a casual, soothing and friendly ambience inside.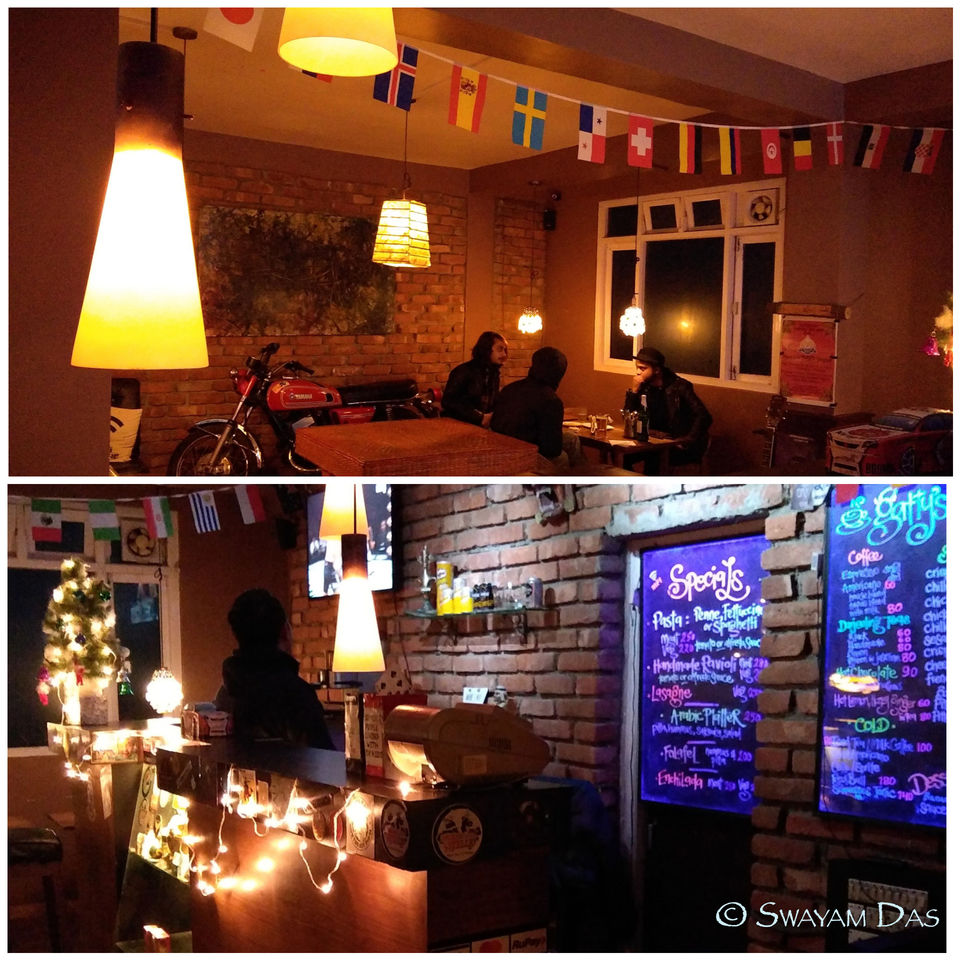 There is a music room. Live European music is played and sometimes even Jazz during the high season. Several local musicians as well as bands from outside Darjeeling are invited to play in the evenings. This is one place where tourists can find plenty of co-travelers and easily engage in a chat with them.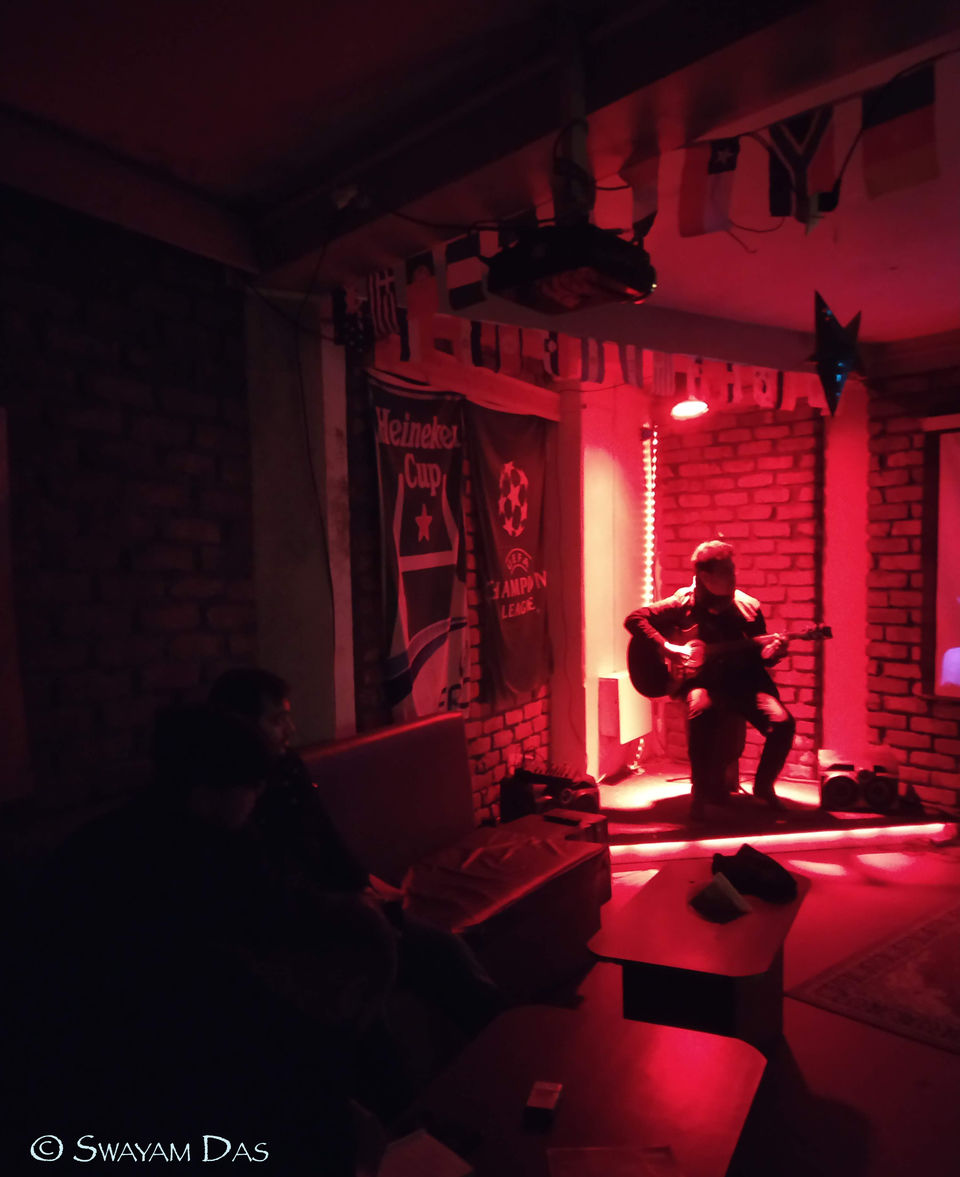 Day 2
Our day 2 was all about sightseeing. Our first stop was Tiger Hill. Tiger Hill is situated 11kms from Darjeeling city and above Ghum. It is the highest point in Darjeeling hills at an elevation of 8482 feet. The best season to see the amazing snow covered peaks as the sun rises is between mid-October to December. Genuine that the blast of quickly changing shades of the snow tops as the sun strikes is a wonderful view, however Tiger Hill is extraordinary even something else. It's a goal independent from anyone else offering not simply incredible perspectives during dawn, it's where you can splash yourself with Himalayan excellence whenever during the day.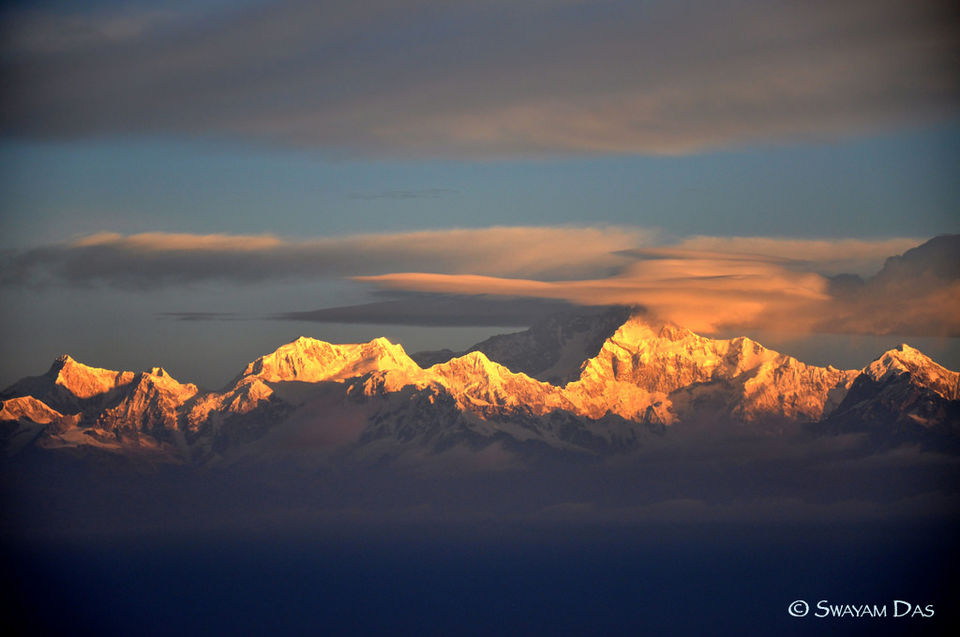 For dawn, you should begin by 3:30am in the first part of the day with the goal that you reach by 4.15am. In winter, you can begin around 4:15am. A few cab drivers will demand that you begin significantly prior. There is a motivation behind why. As you arrive at near the summit, especially during the high season there would be a long line of vehicles. Many voyagers come here ordinarily for the dawn see during the high season. Thus, you may need to walk tough a considerable amount as your vehicle might be left much beneath the top. What's more, if the Observatory Tower and the open viewing terrace next to it get full when you reach, at that point you will likely need to watch the dawn remaining on a glade little beneath the summit. So, be prepared to experience the magical play of the sunrise the way the nature offers you.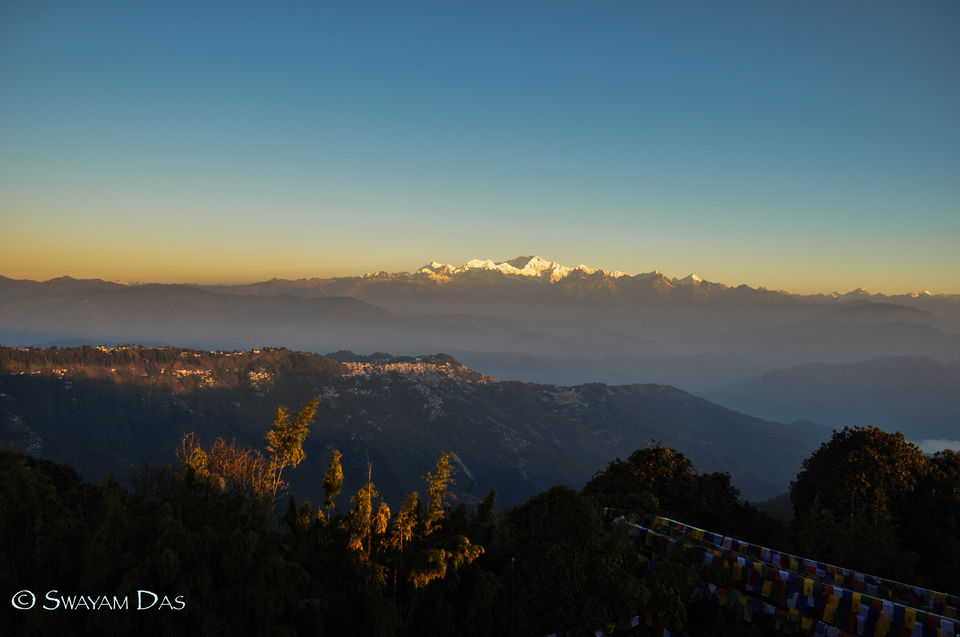 On the way back, visit one of the old monasteries of Darjeeling in Ghoom known as to be Ghoom Monastery. It is a a 12-foot tall statue of Mayetriya Buddha which represents the Buddha of the future.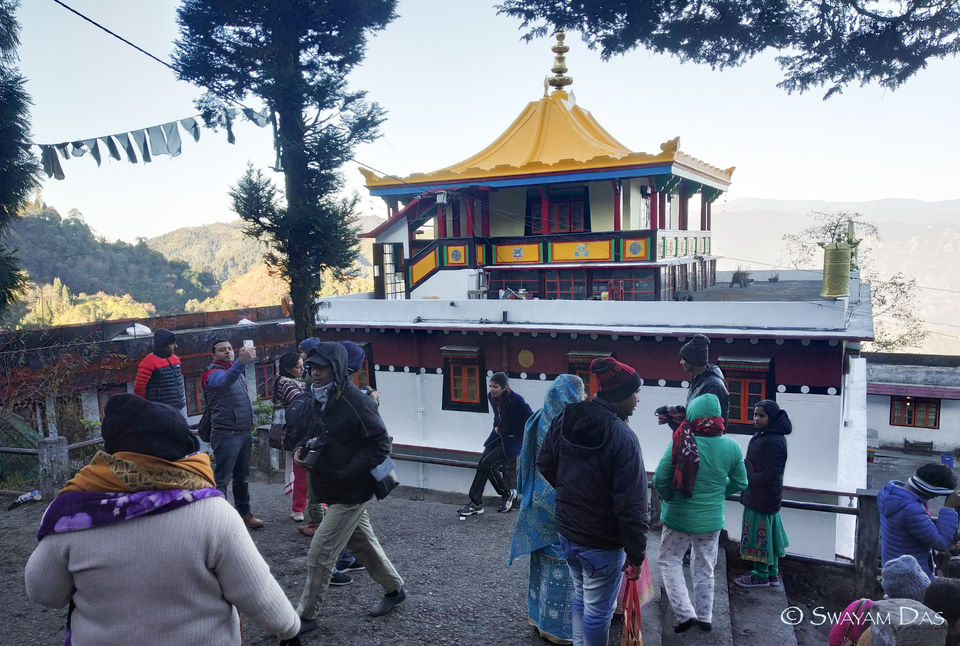 After that, make a stop at Batasia Loop. Outside Batasia Loop, there are many stalls set up at the beginning of the day by local people selling hot samosas (a sort of stuffed and fricasseed dumplings) explicitly for visitors coming back from Tiger Hill. You would be eager at this point and samosas or singaras are only an extraordinary method to proceed with the treat of the day.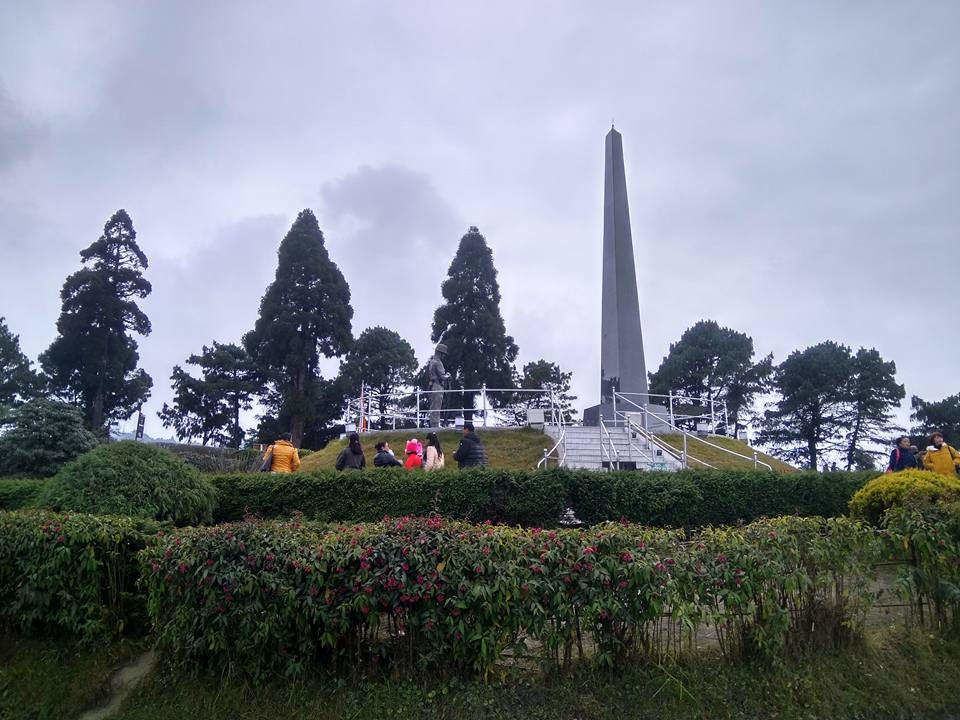 To enter Batasia Loop, there is an entry fee of Rs 15 per person. Batasia Loop is a building wonder situated in Ghoom area.Amidst the lovely nursery where the railroad track is laid in type of a circle. There is additionally an Eco Garden in Batasia. It gives a great deal of data about natural cultivating and ranches in Darjeeling. There is likewise a War Memorial at the inside. It was developed to pay tribute to the Gorkha officers who relinquished their lives in administration of the country.There is no better spot to get a 360 degree perspective on Darjeeling's scene including the slope town and the snow secured pinnacles of the Eastern Himalayas with the magnificent Kanchenjunga on one side.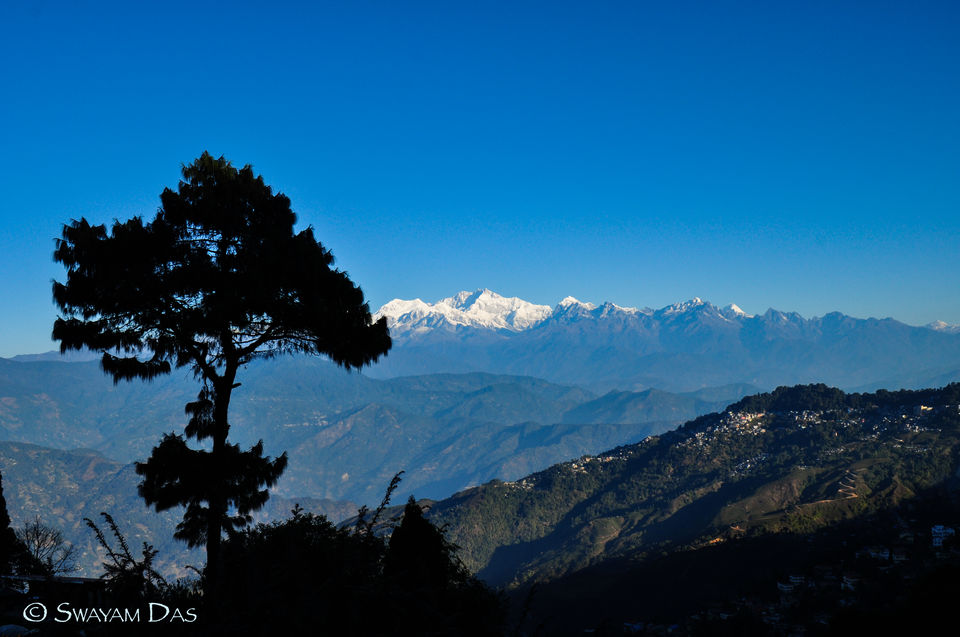 In the afternoon, we decided to visit Chowk Bazar. The center point of exercises for local people, Chowk Bazar, likewise pulls in vacationers in enormous numbers. New and green vegetables will make your spirit light up. Quirky tea stalls serving freshly brewed tea is a must - try here. Clamouring with individuals, the by-paths of Chowk Bazar sell mats, handwoven materials, hide tops, brassware, splendidly cut boxes, veils and flatware.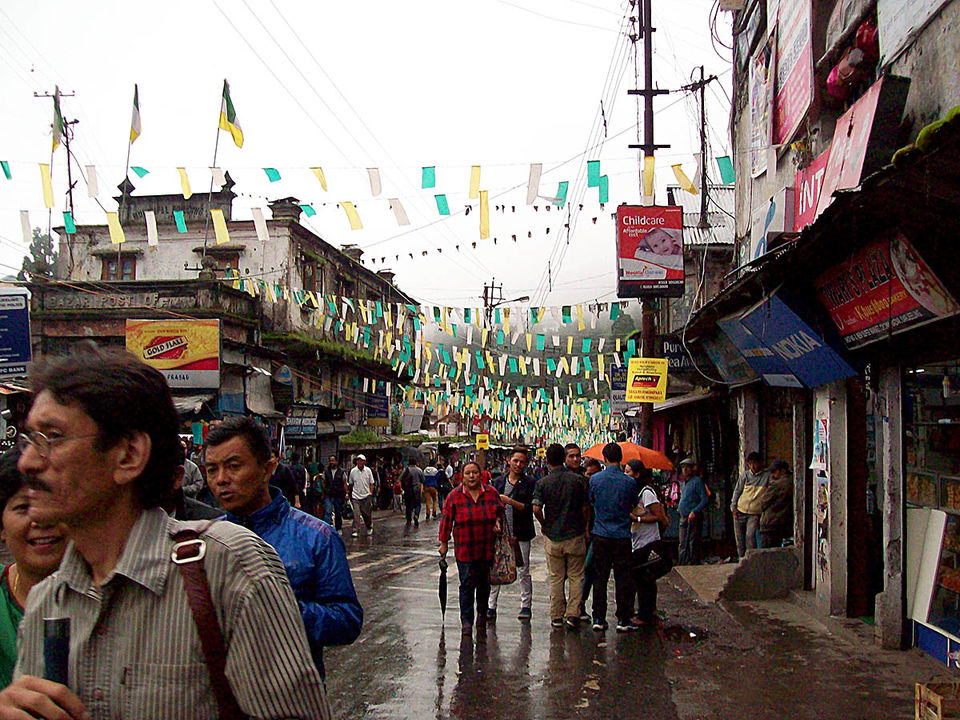 In the Chowk Bazar, I noticed a beautiful violin like instrument called sarangi being played by a person. Gaine Geet or Gandarbha Sangeet is a prominent sort of people melody sung distinctly by Gaine or ethnic gathering of Nepal. Over the hundreds of years, the additions, a network of word related station artists, worked as the sole composed methods for information and stimulation for various detached networks.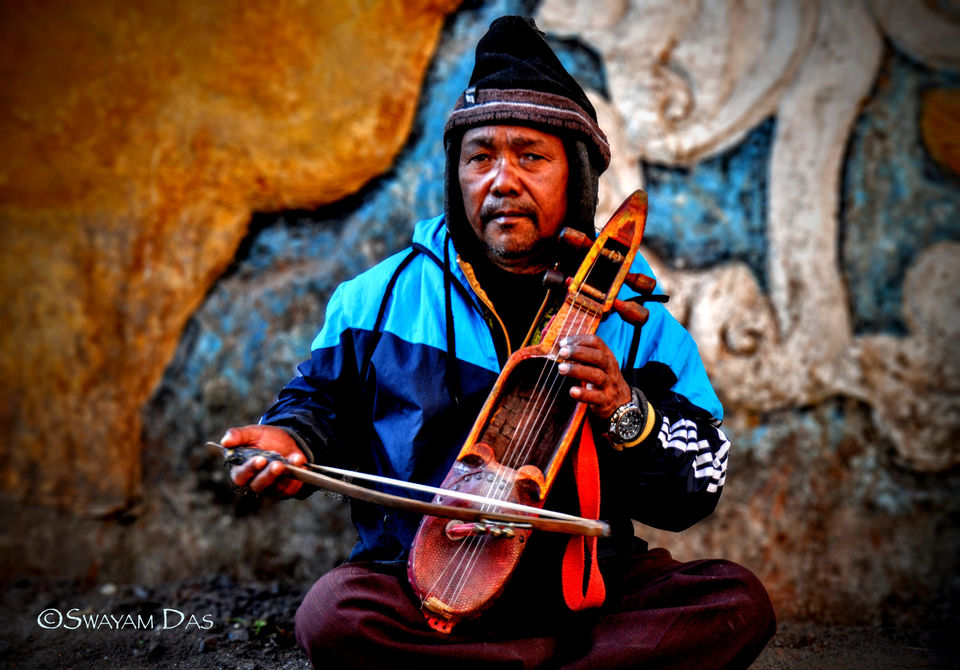 Glenary's Bakery & Cafe is a must visit cafe. It is located on Nehru Road. Glenary's Restaurant is found upstairs which you can access through a stairway inside the bistro or from outside the structure.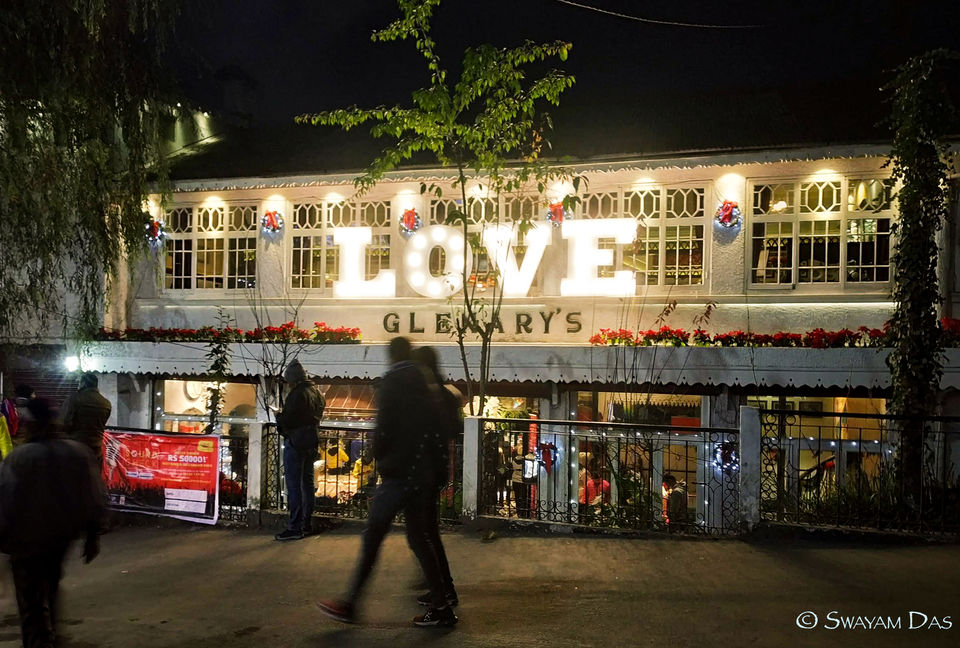 What's more, at the storm cellar is the Buzz Bar which is a cutting edge bar. It is well known for the breakfast it serves. From the locals, got know that Glenary's is one of the best bakery in Darjeeling district.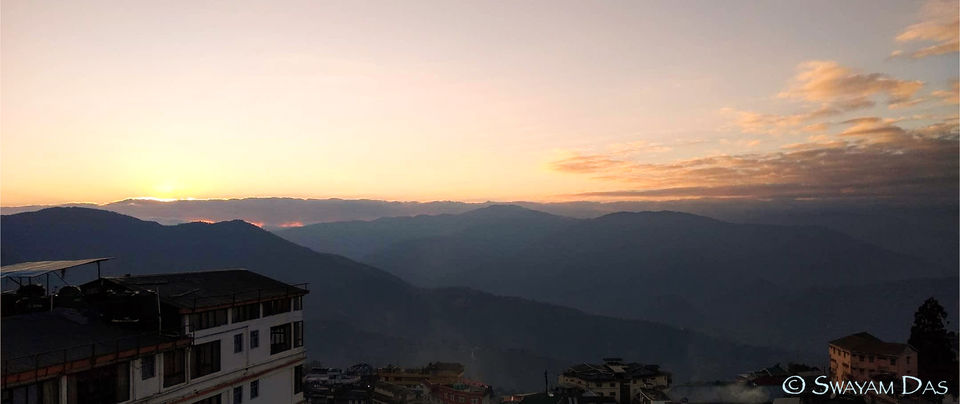 PS : We didn't visit the Darjeeling tea garden as the factory usually remains closed from November to February because tea plucking does not take place during winter. You can however see the tea gardens from outside and there is no fee if you want to just hang around in the estate.

Day 3
The Darjeeling trip had came to an end. We took the toy train to come back to Siliguri. That six hour journey was a great treat for us and also for the nature lovers.
It was a truly sad realization when we knew we had to travel back home. The whirlwind of emotions and feelings swept over my mind: this is completely another world, with its climate, people, food, traditions, and customs that charm and dip you in the extraordinary atmosphere of calmness and composure. I remember it now with freshness and understand that it was one of the best journey of my life.