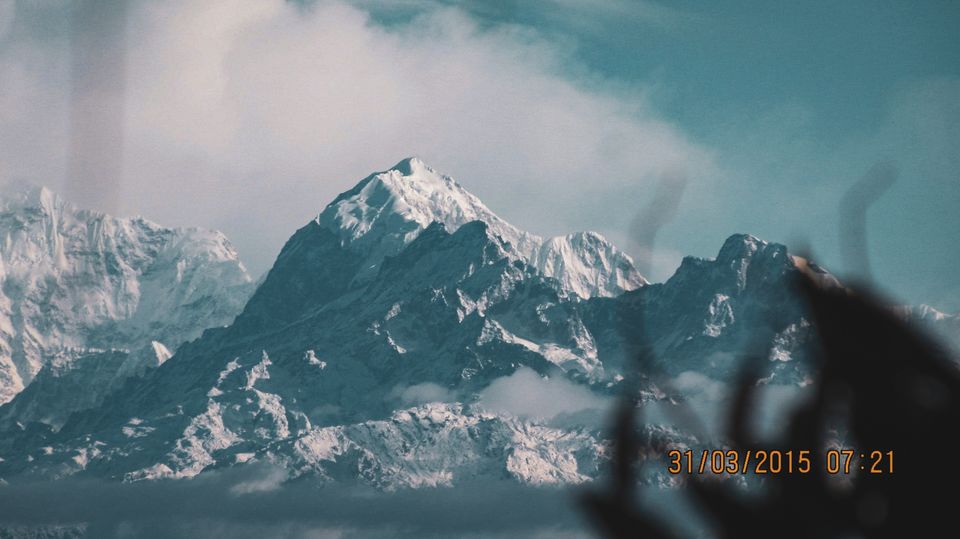 How to reach:
In order to reach darjeeling you can hire shared cars or book the whole car from Siliguri . Siliguri is well connected by both railway and airway.
Nearest airport - Bagdogra
Nearest railway station- NJP
Time to reach:
From NJP it takes 4-4.5 hours and from Bagdogra it takes 5-6hours
Best time to visit:
You can visit Darjeeling anytime except for the monsoon because there are heavy chances of landslide and road blockage
Medical advices:
If you are an asthma patient or have breathing problems it is advisable to consult with your doctor and take necessary action before you visit.
So on the first day we reached around 3pm in the afternoon and had our lunch for the day( there are many eateries so you will get a lot of options there) then we roam around the MALL, watched the sunset played around with the locals and got really tired and got back to the hotel .
Our next day started very early in the morning 4am as our journey to tiger hill where we were mesmerized by the breathtaking view of sunrise and it's reflection on Mt. Kanchenjunga. Forever cherished memories. After that we went to ghoom monastery to witnessed the morning prayers by the Lamas and then at Batasia loop where there is a beautiful view of Kanchenjunga range . After that we got back to our hotel and had breakfast and lunch then again went for sightseeing. We visited a tea garden nearby the main market area 'Happy Valley' tea estate where we learned how tea get processed. We ended the day by having hot chocolate and sandwiches in Keventer.
The next day we started our day around 8am , had our breakfast then went for visiting a nearby park ' Nightingale park ' but the day was gloomy hence couldn't observe the view of Kanchenjunga from there. Then we went to the Padmaja Naidu Himalayan Zoological Park and the Himalayan Mountaineering institute and after that the ropeway. The views were mesmerizing and then we went on a toy train joy ride from darjeeling to ghoom. Our day ended with a soulful dinner at glenary's
On the next day we headed towards Mirik a small place near the border of India and Nepal. The place has a very soothing ambience. That day we didn't did anything much but enjoying on our own.
On the next day we visited a market in Nepal called Pashupati market where you can get a handful of everything. To visit this market you need to have photo id (aadhar card/pan card/ voter ID) and you have to show this near the border to get permit.
Later on that day at around 2:30 pm we started our journey to siliguri.