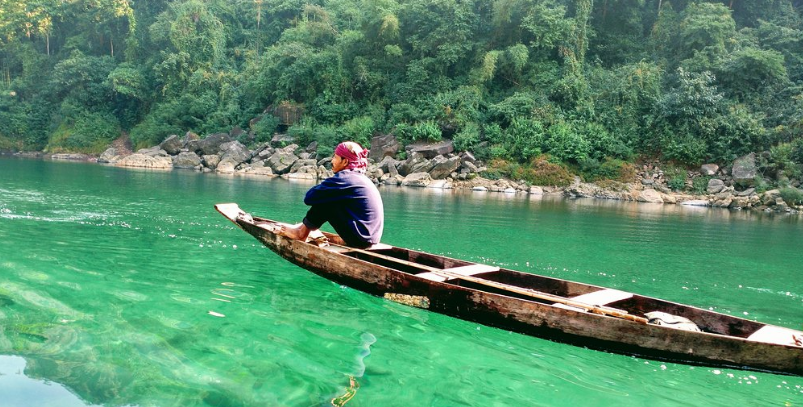 Dawki River located in the Jaintia Hills , Shillong is an exciting sightseeing spot.
First because the waters are so so clear that you can see the rocky river bottom.... yes the bottom of the river is mostly made of rocks of all sizes & colour.
Second because you are at the border of India & Bangladesh!! On the rocky beach a huge boulder & a signage propped against stones indicates the border not to be crossed across! I saw one BSF stationed on duty near the signage making sure no one crosses over & vice versa.
Third reason being you can do a 45 minute boat ride on the clear jewel like blue green waters at Rs.700.00 for max four people on a boat.
We enjoyed this on a sunny afternoon. Worth all the excitement.