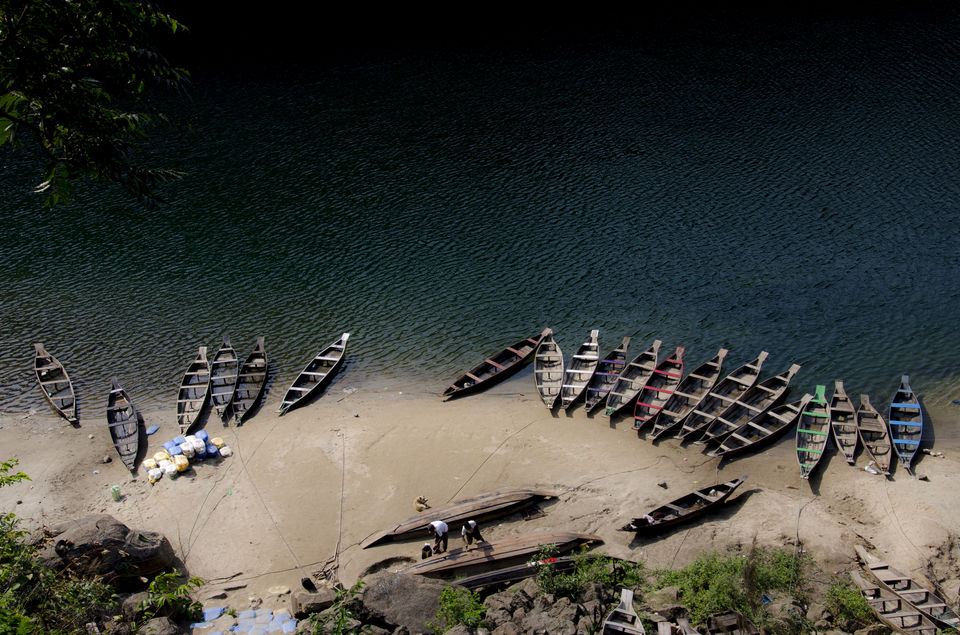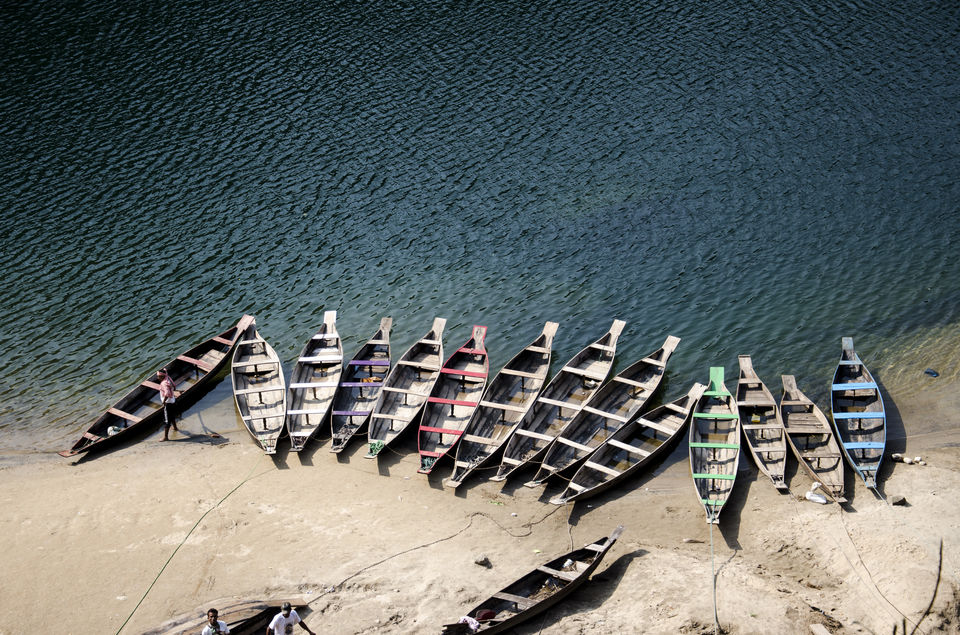 Dawaki is one of the stunning destination of Meghalya situated near Bangladesh border. You can even see the Bangladesh border just at the other bank of the river. I don't know is it a river or a lake. The river named umangot is made this water body just after reaching the plan. it is really a hidden paradise. The main attraction of this place is the lake's crystal and clear water. In a sunny day u can also see the boulders underground of water. Its my strong suggestion if u go to dawki never miss the boat ride. The local people run it and provide the service in very reasonable price. But surely u should bargain always. The average boating time near about a hour and its worthy.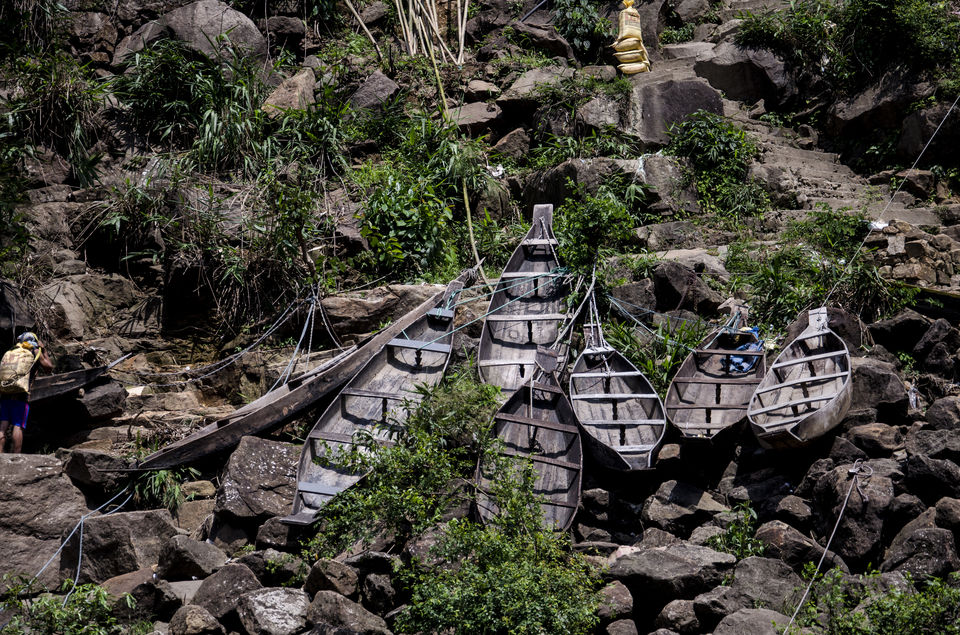 The road heading to Dawki is not too good if u coming through dawki via mawlynnong (its the cleanest village of the Asia) will take around 4 hours. If u will go there in rainy season it may take more time but u will see a lot of natural waterfalls on the way. There is an alternate route of Dawaki but not through the mawlynnong take less time to come directly from shillong. Shilling to Dawki bus service is also available. I did not see any accommodation nearby but after dwaki about 3 to 4 km there is a small town where u can get the food and home stay. Don't expect much of Variety and quality.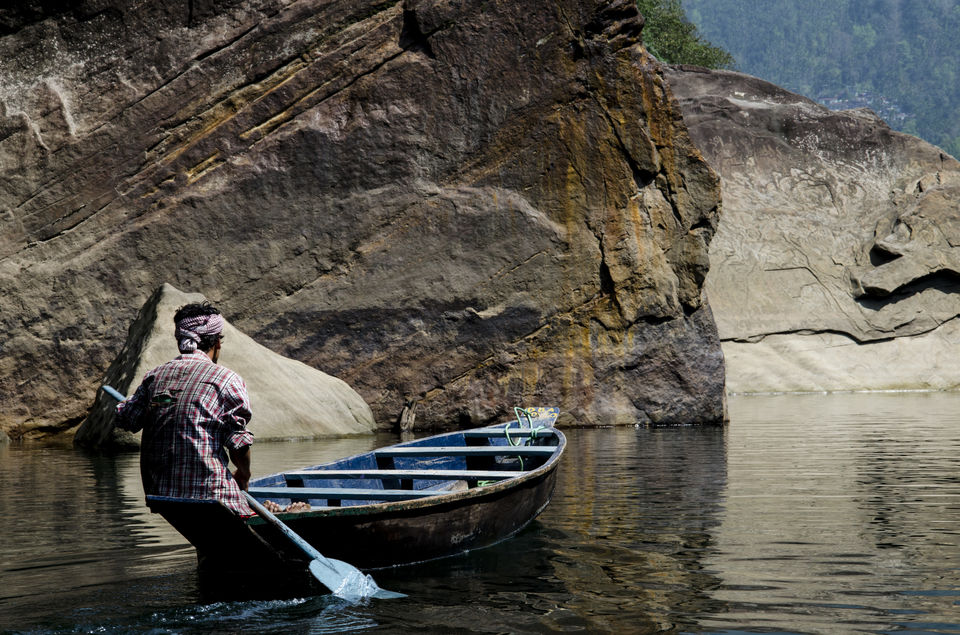 If u going to dawki its always good to go at morning if u a peace lover. In morning the place is less crowded and u get the boat also in lesser price. If u going from shilong its better to go dawki first then to mawlynnong. Many people also stay the night at mawlynnong and then go to dawki in next morning. And we took the second option.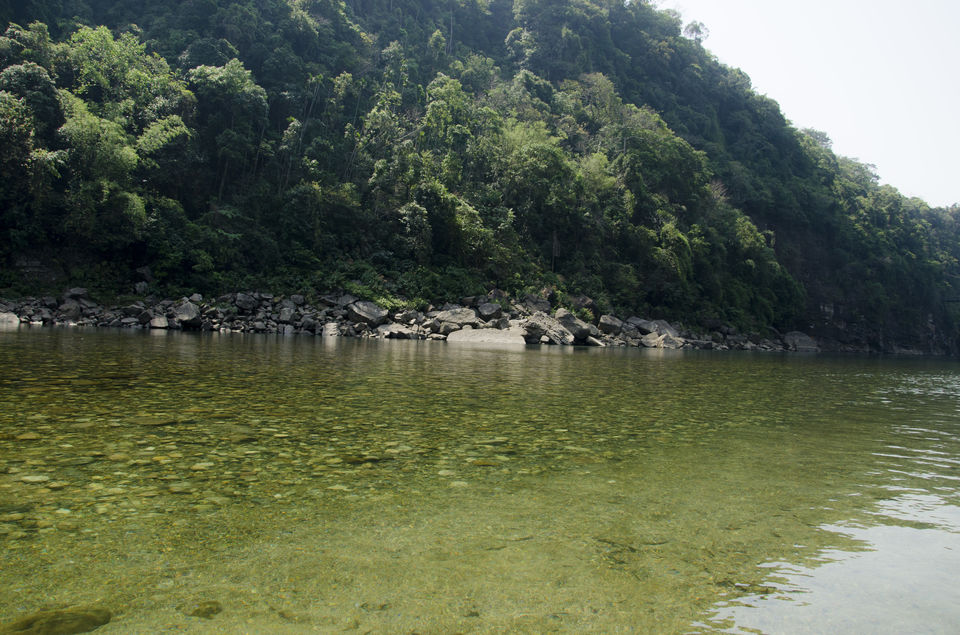 The beauty of it is unforgettable. The hanging bridge over it, greenery at two sides, the rocks, boulders and the clear water. The water is so clear that in some photographs it seems like the boat is in air. After 4-5 kms there is a border check post of India and Bangladesh. The BSF guarding are friendly enough and let u go up to no lands area if u approach to them. We were roaming there around half an hours, talked to the local people, have some snacks from the Bangladeshi vendor.
Then have our lunch at the town nearby. U can get Rice or roti with simple vegetables cost 50- 60 each.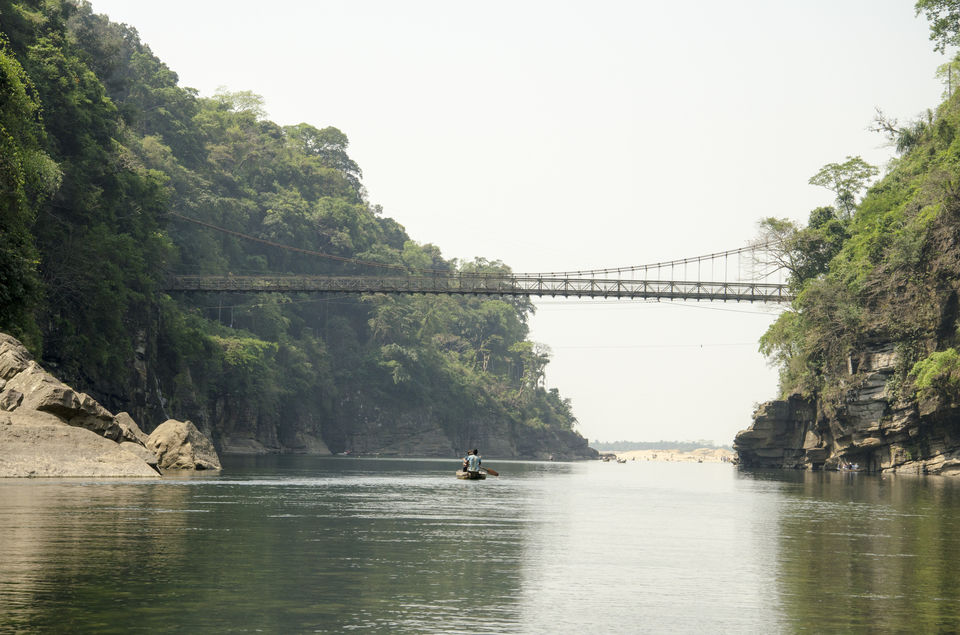 We left Mawlynnong at morning 8 and headed back to Shilong at around 2 pm. My overall experience is beautiful the locals are friendly, boat ride of it surely charm u.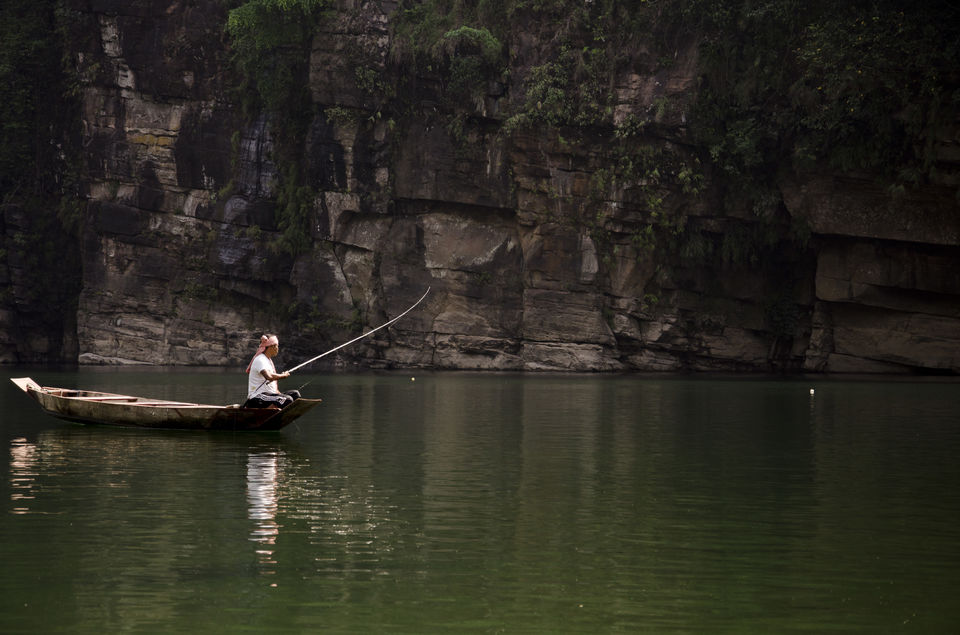 If u going to Meghalya never forget to visit this place or u will regret later. Yes You should take the precaution cause there is every type of peoples around. Always be safe in any popular tourist spot but its does not mean bound yourself enjoy hard. It was a great day to me at Dawki and also unforgettable.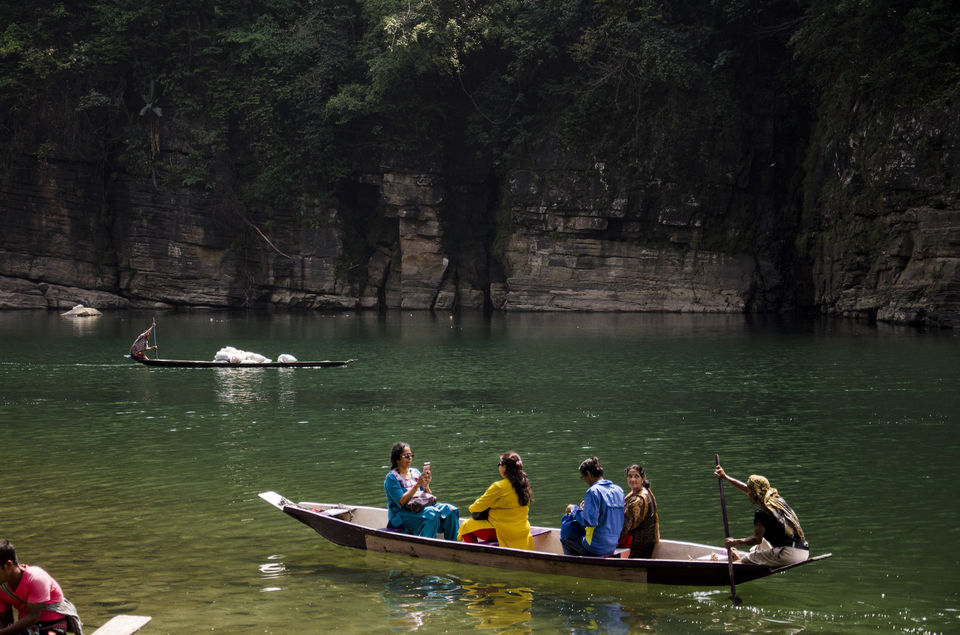 U can get the all information of Dawki at shilong tourist center. U also get the cab from there but you have to bargain a lot. Bus service is also available but I will not recommend. Tough if you have time enough and want to be in the locals more closely, but surely it is risky because many places of Meghalya is not well connected. so Its better to take a cab.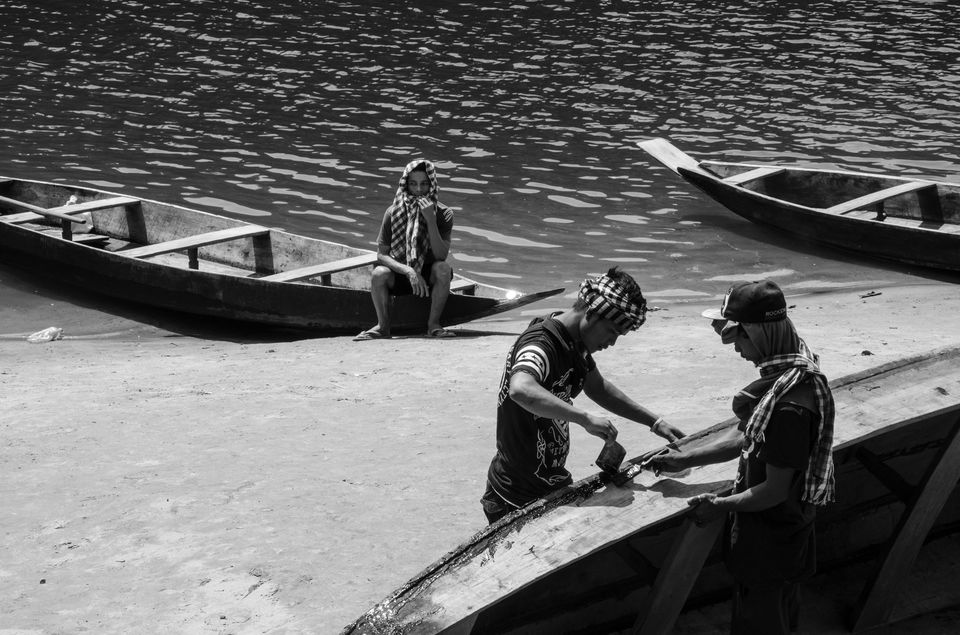 Have a happy journey at dawki. I sure you will have the best experience of Meghalya here.