In my previous blog, we covered places like Shillong city market's ,Cafe & Cherrapunjee hope you guys enjoyed.
Come with me to explore some more beautiful places like Krang Shuri, Dawki, Mawlynnong, Elephanta falls, Golf course, Ward Lake , Laitkor peak Shilong, Don Bosco Museum.
Krang Shuri water falls:- Located in West Jaintia Hills, Meghalaya
Just close your eyes and Imagine when bright sunlight falls into the shiny blue waters and you are standing alone and hold a cup of hot tea or coffee in your hand and listening to the sound of streaming water.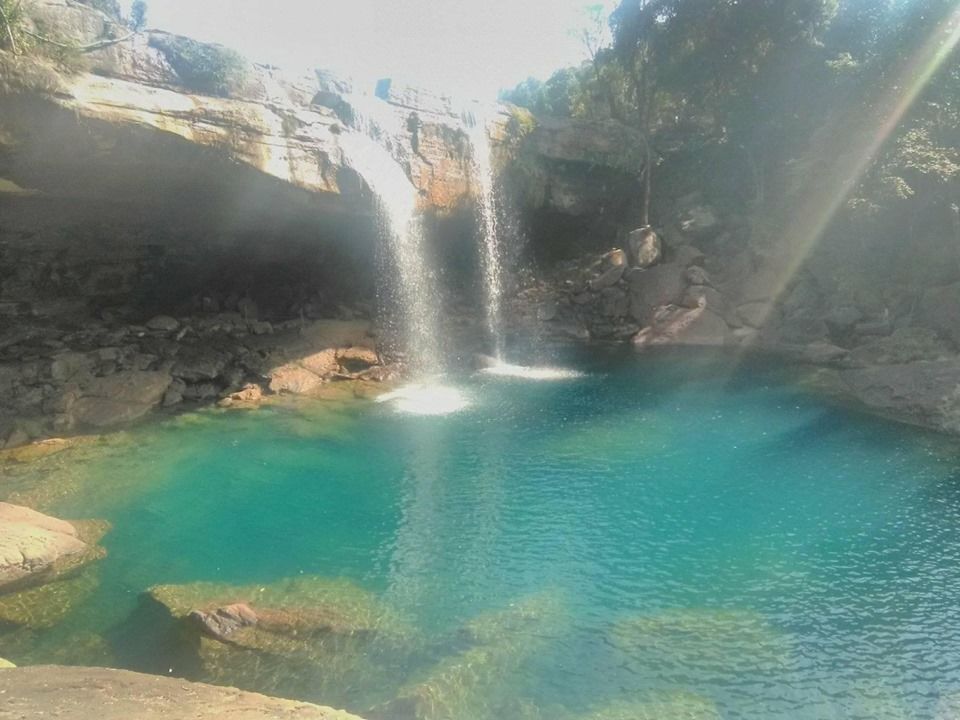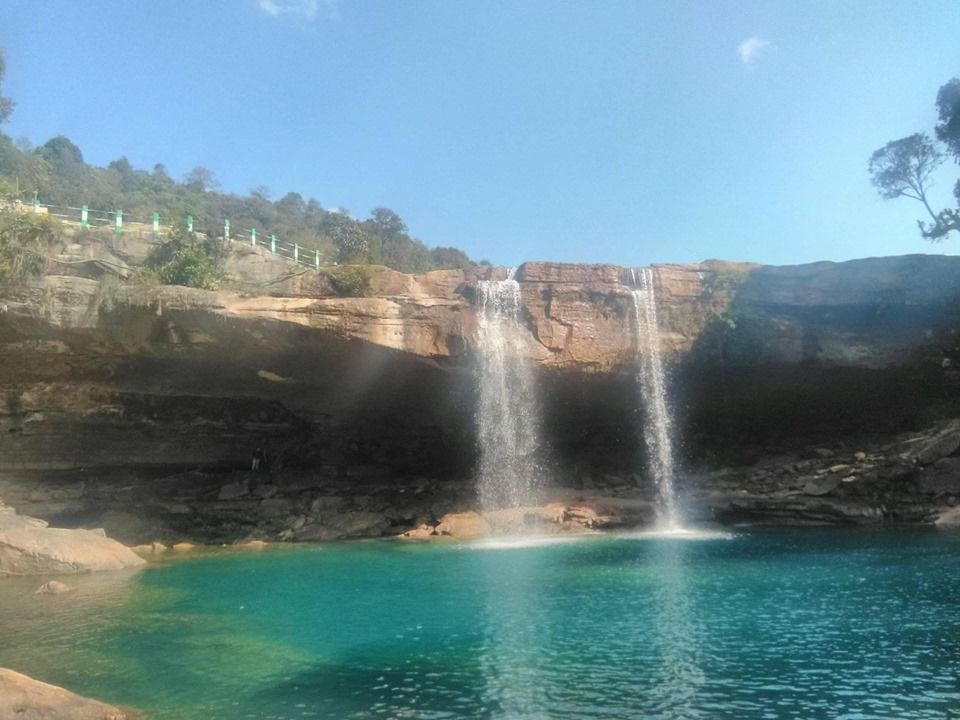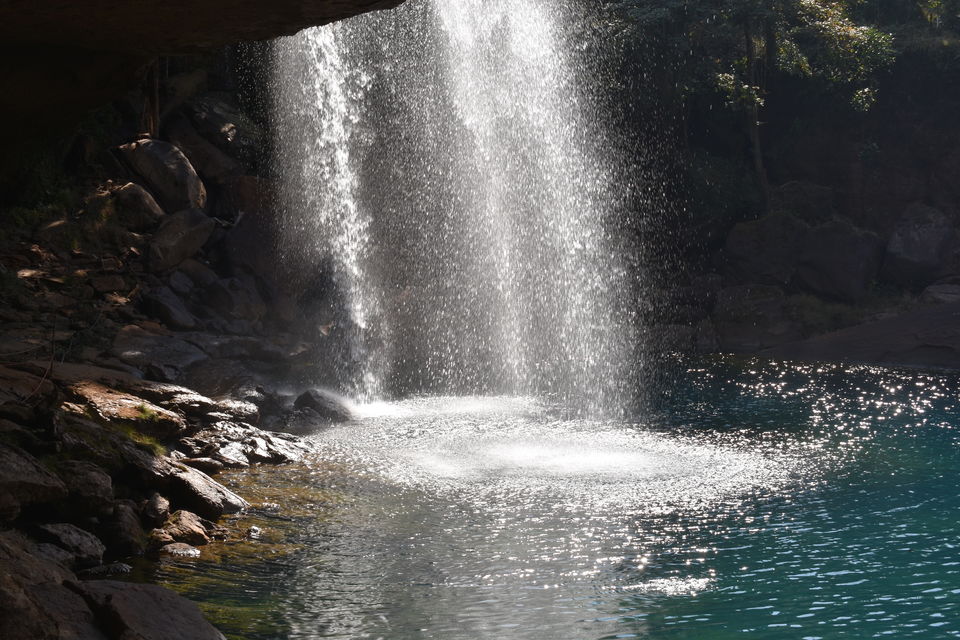 Just close your eyes and Imagine when bright sunlight falls into the shiny blue waters and you are standing alone and hold a cup of hot tea or coffee in your hand and listening to the sound of streaming water.
Boat riding option & small camps were also available near Krangsuri waterfall area.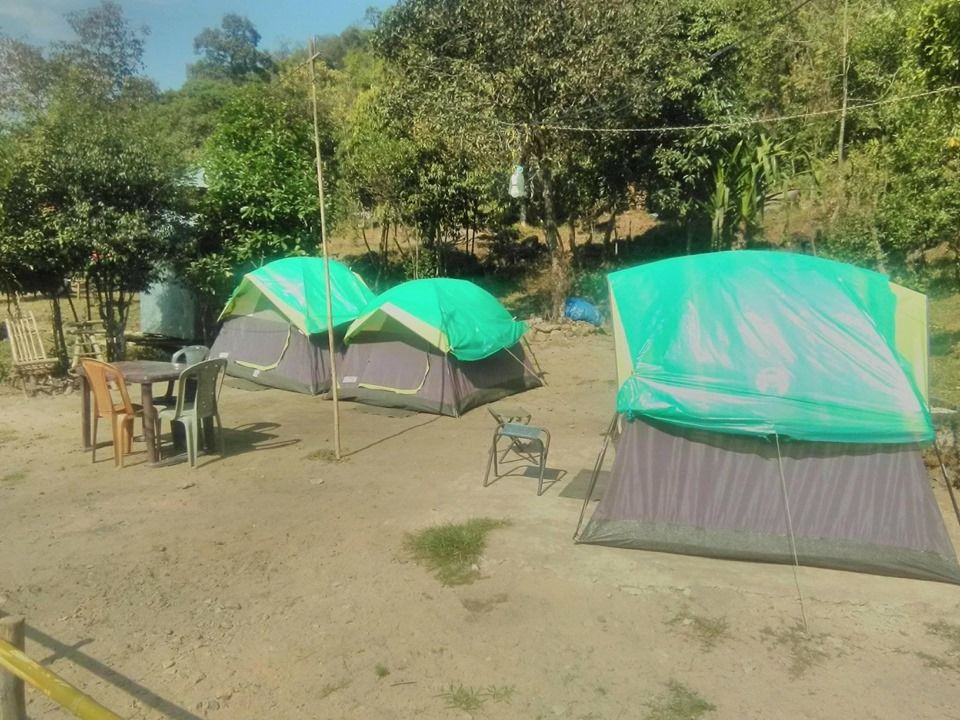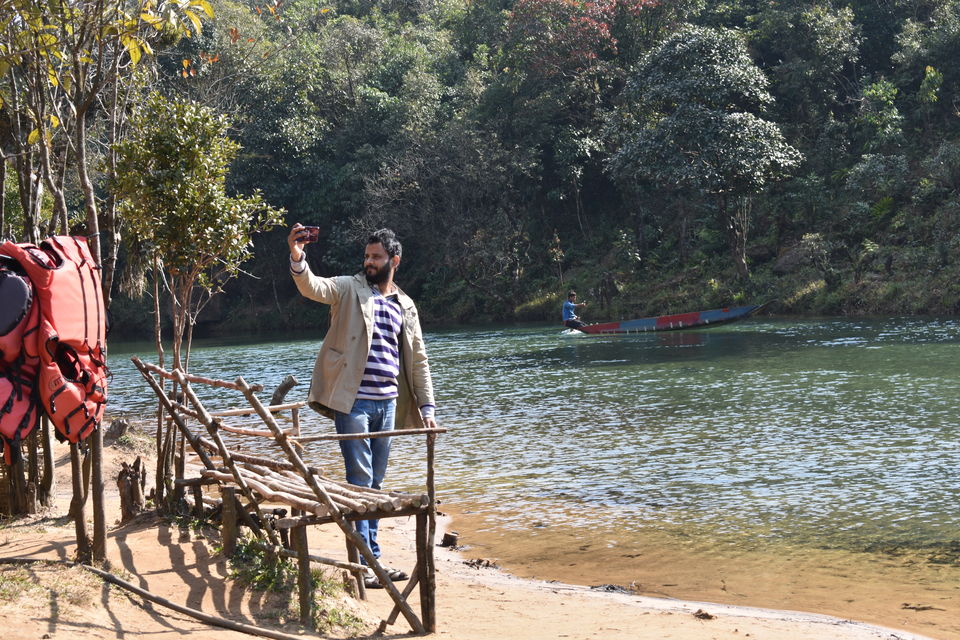 Dawki:- Dawki is a town in West Jaintia Hills district, Meghalaya, India.
I reached Umngot River for botting and the experience was amazing. It's not an old or well-known tourist spot nowadays it's getting famous rapidly.
The transparent and clear crystal water makes it unique a delightful boat ride in the lake that make it a perfect day trip for the entire family.
Lake is divided by Indo-Bangladesh border
You have to book a boat ride to experience the beauty of this lake. You can experience Best view is from top of the suspension bridge over the Umngot River how boats look like from the top, you can notice that boats are not moving but in real time they moving into the river.
Boat riding INR 500 to INR 750 per boat, depending on the season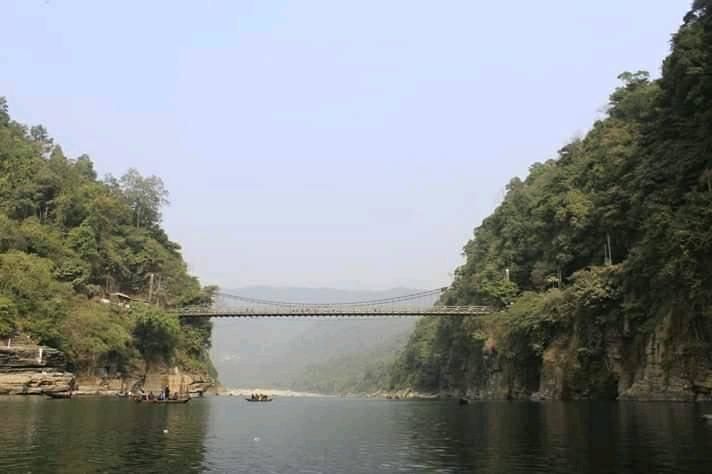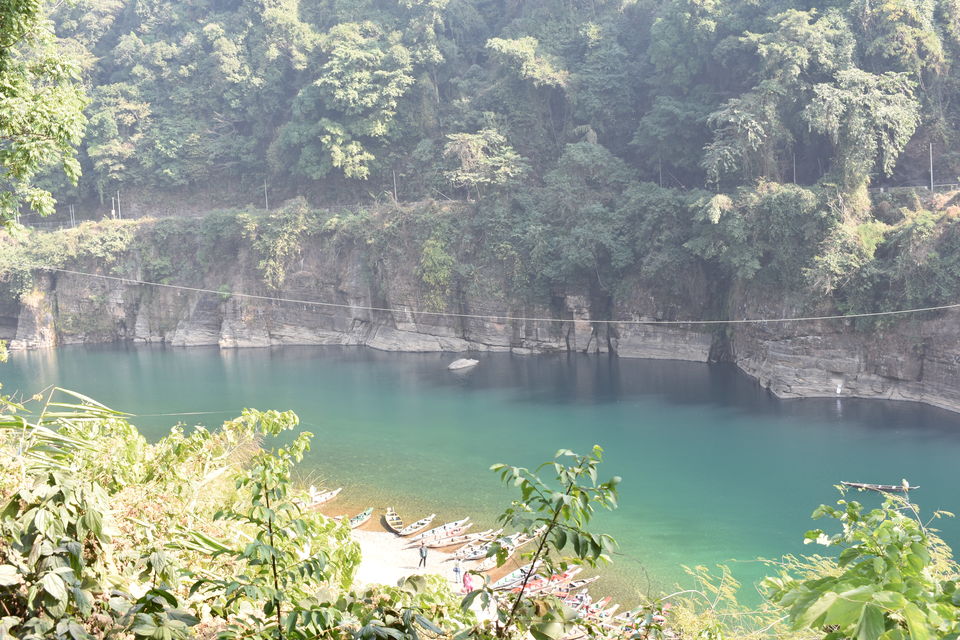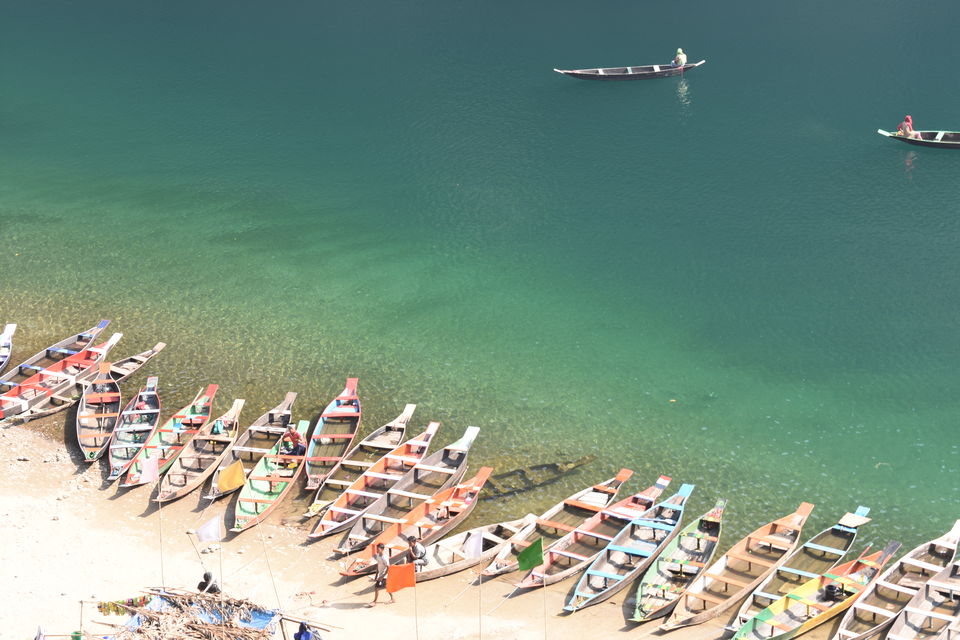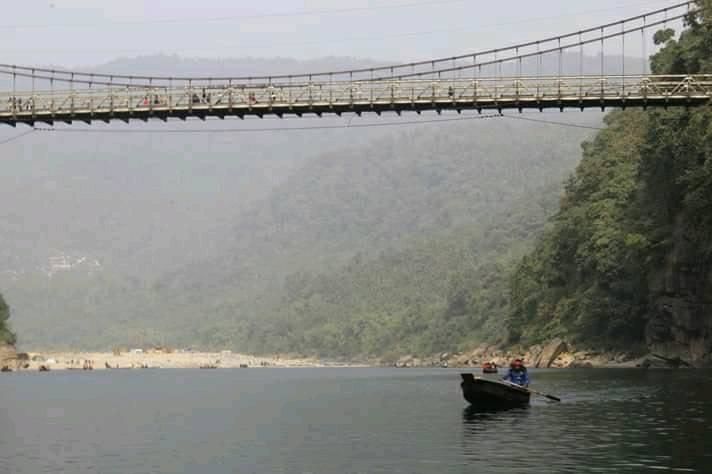 Random pics while going Shillong to Dawki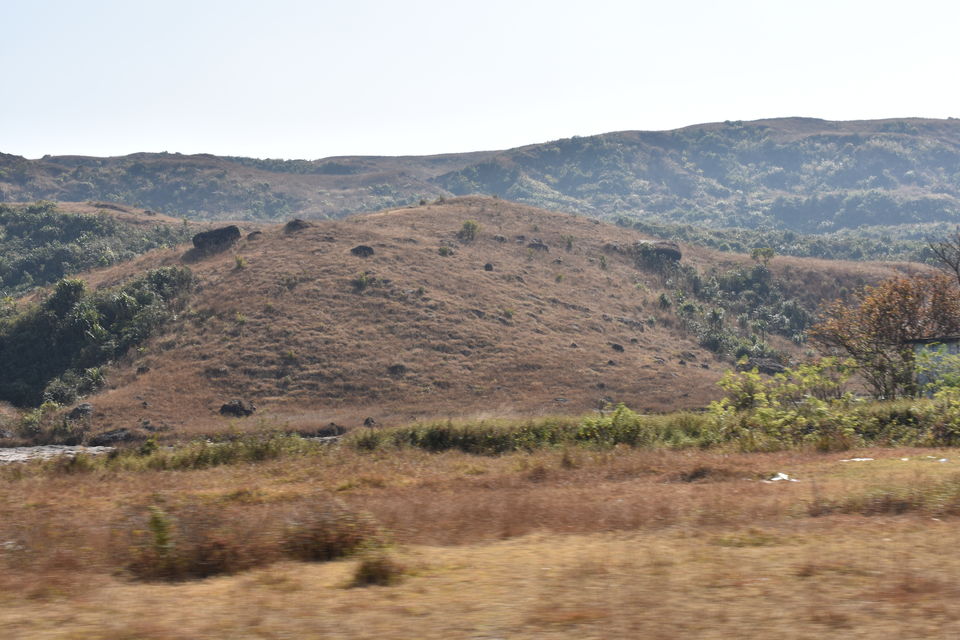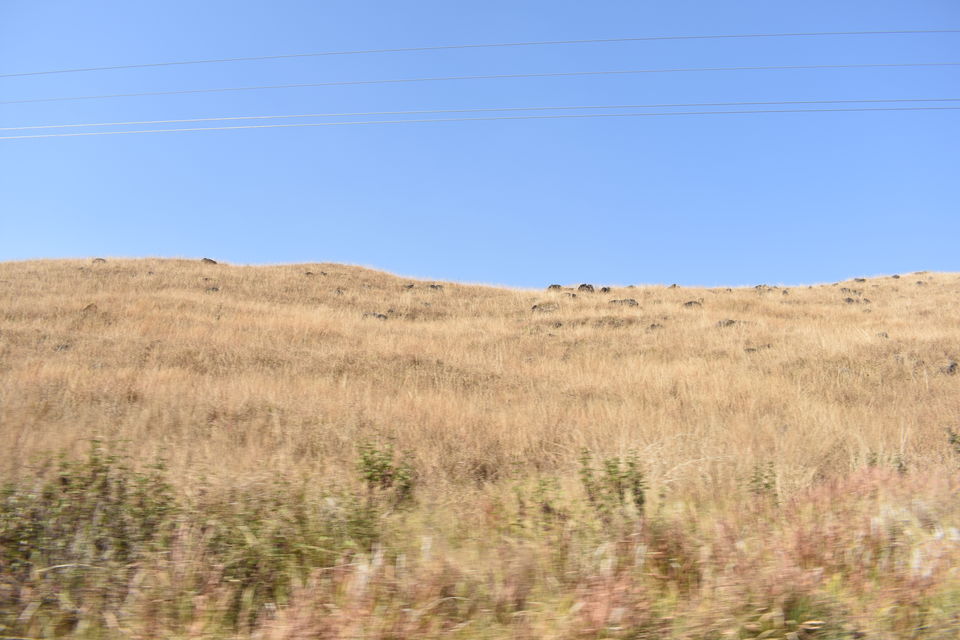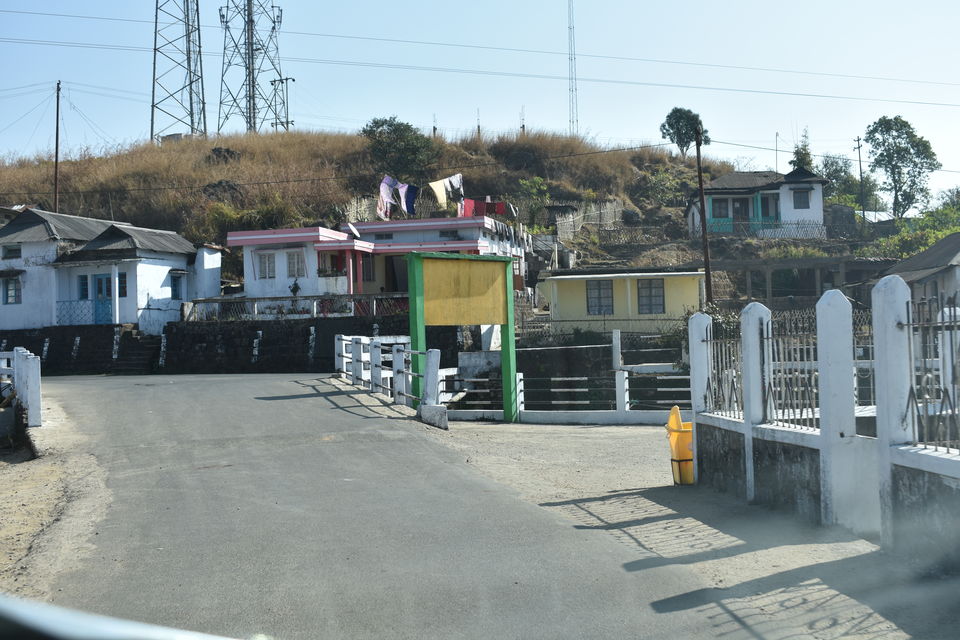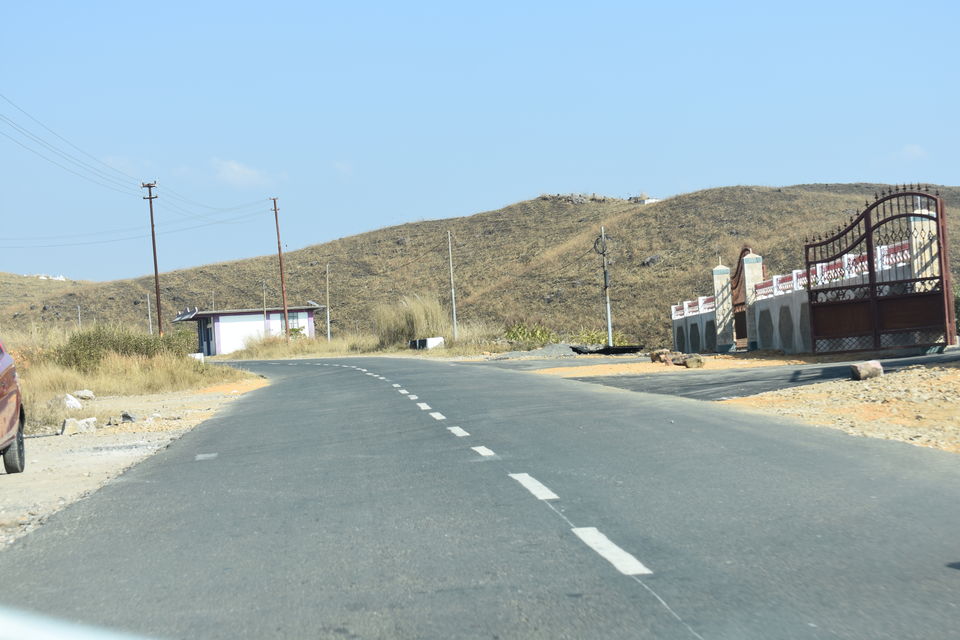 Mawlynnong:- Mawlynnong is a village in the East Khasi Hills district of the Meghalaya state.
This is the cleanest village in Asia, it was like a magical paradise for me. The entire village is adjusted in a small area and the peoples were very friendly.
There were lots of small shops located in the village and most of them were for handicrafts items. I bought one mat and I gifted to my mom.
I suggest If you visit this village try some delicious local foods. I ordered my favourite chicken Kari with rice you can't believe, I ordered one more plate because I was very hungry and If you are hungry and you will get some delicious food you can't control your hunger.
There were lots of food option for vegetarian guys also.don't be sad.
Per plate price was INR 100 (Rate may differ).
I rated the quality and quantity of food 10/10.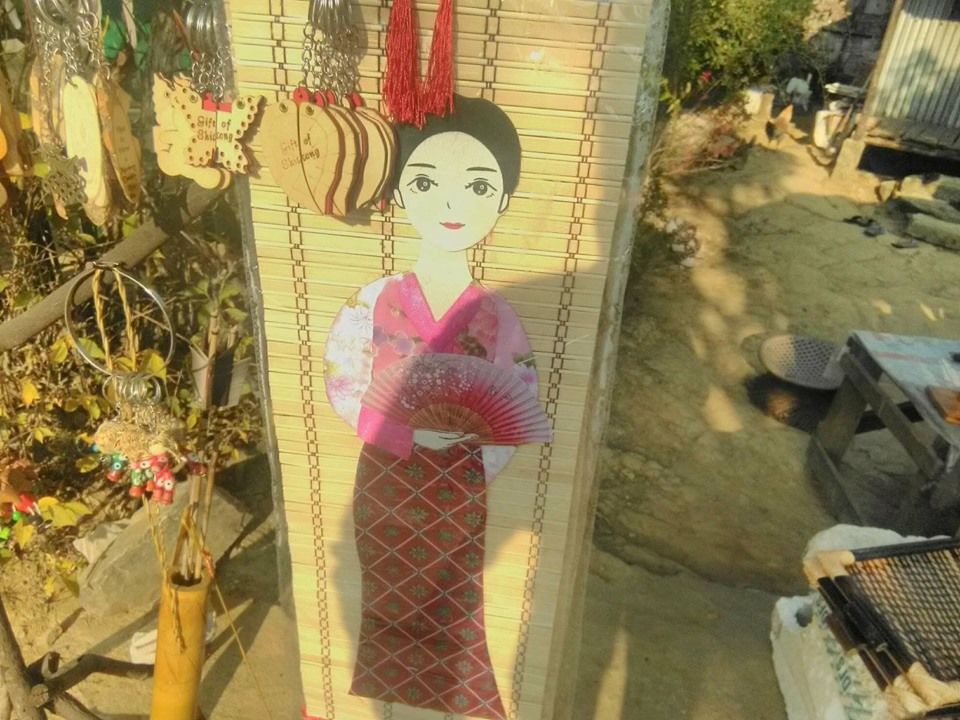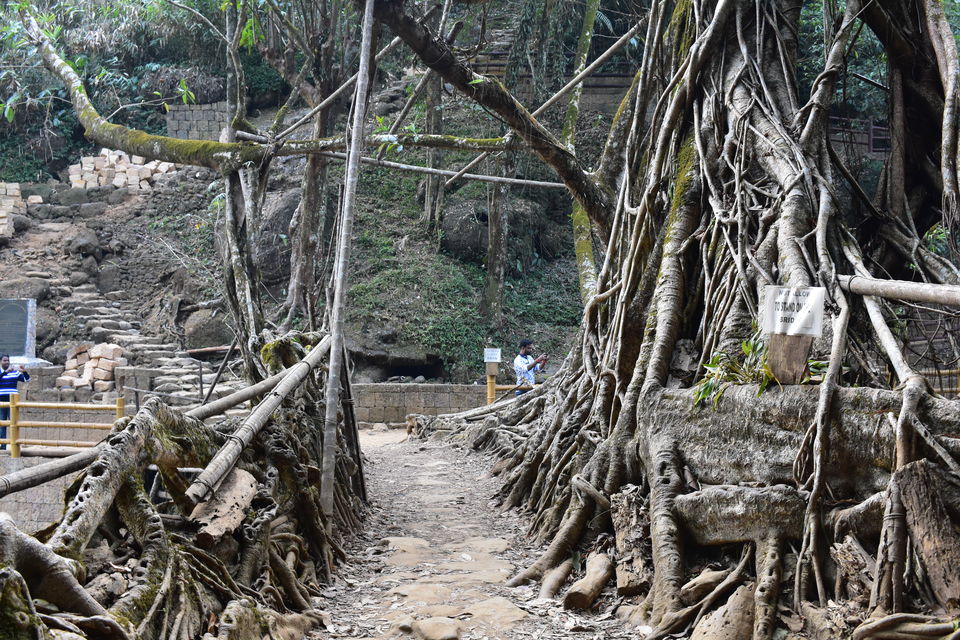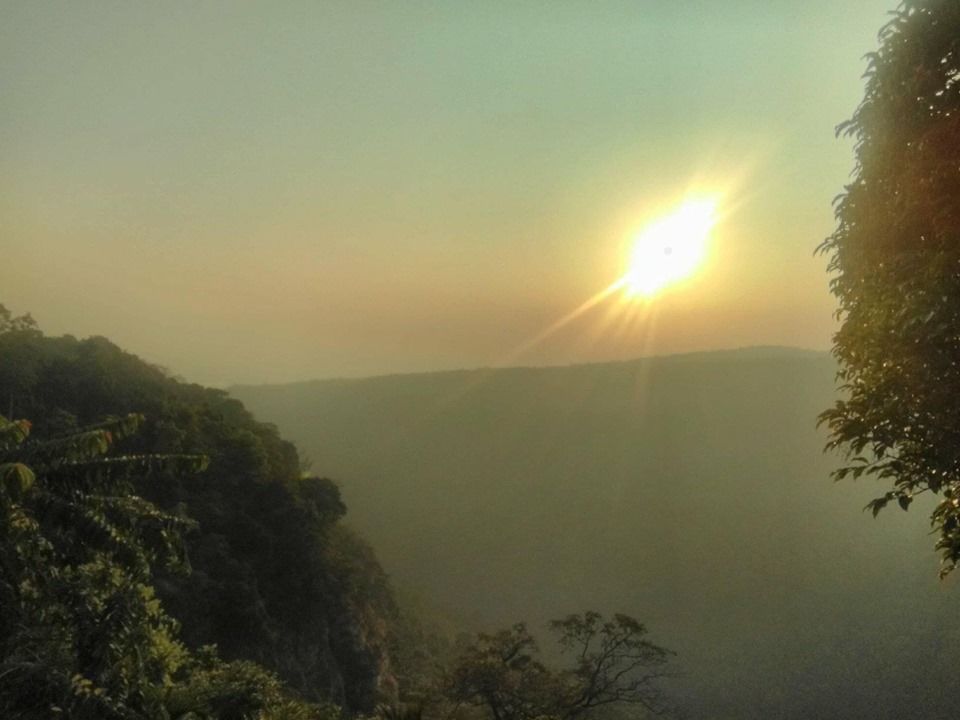 Day 4:-
This is the final day I had to reach Guwhati airport by 8:30 PM and I had to visit my last targeted destinations.
Elephanta falls: -This is one of the famous falls in Upper Shillong. Impressed because of the way it was structured.
If you want to go inside, you have to buy a ticket. When I went the ticket price was 20/Rs for each person.
It's a good place to chill out with your family & friends.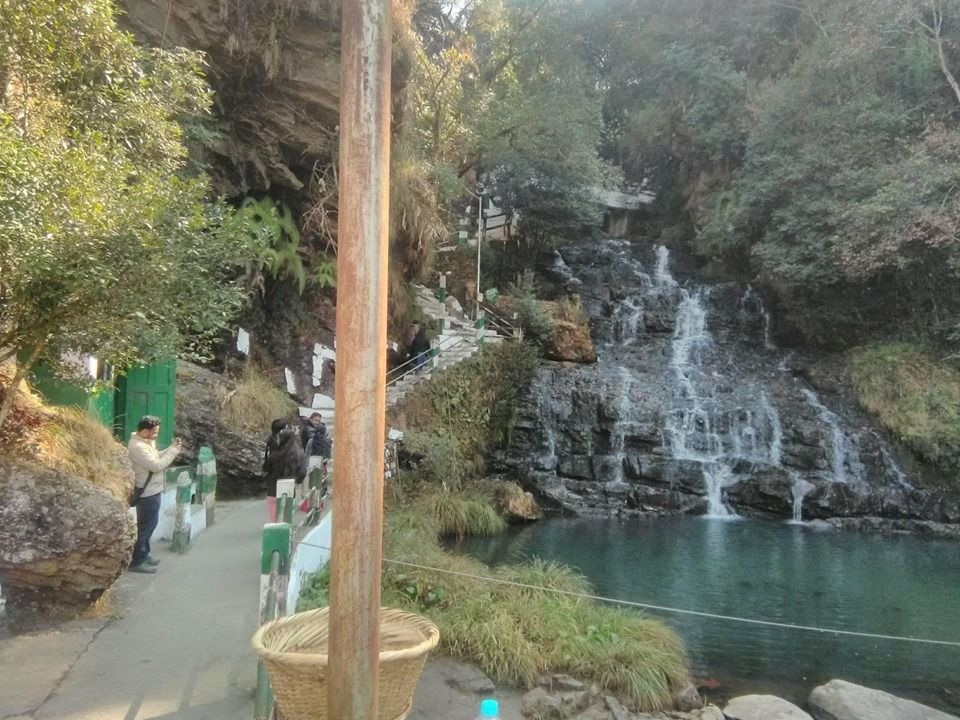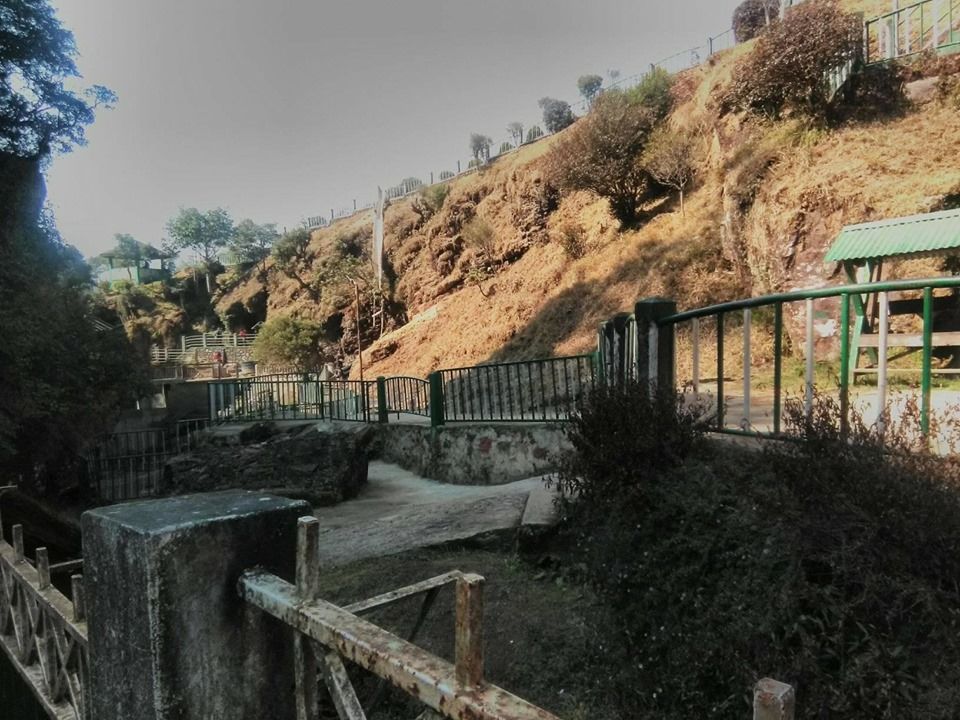 Ward's Lake Shillong :-
Most popular and attractions of Shillong.. If you love gardening this is the right place for you.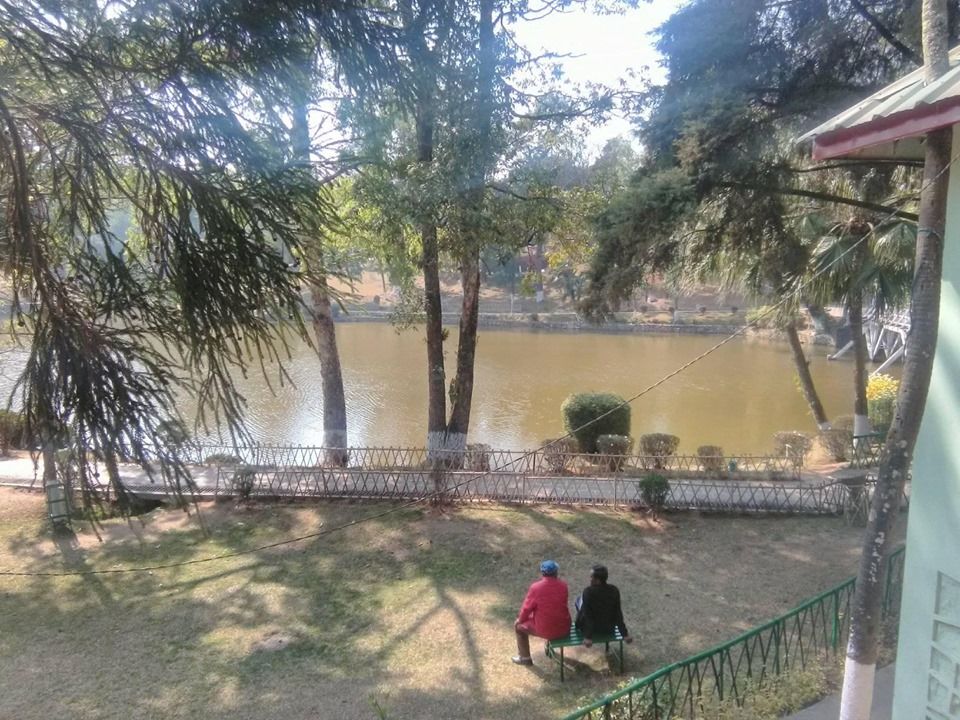 Timings & Applicable charges
Ward's Lake open at 08:30 AM to 07:00PM (Tuesday Closed)
There is 10 INR entry fee for visitors and monthly fee of 100 INR for morning joggers.
Boating Ticket. 50 INR for 30 minutes (2 person).
Photography. Allowed 20 INR.
Videography. Allowed 200 INR.
Golf course:- Located in Golf Links, Shillong.
It was look like green layer of grasses is covering the land. You can enjoy the sun breath also in winter days.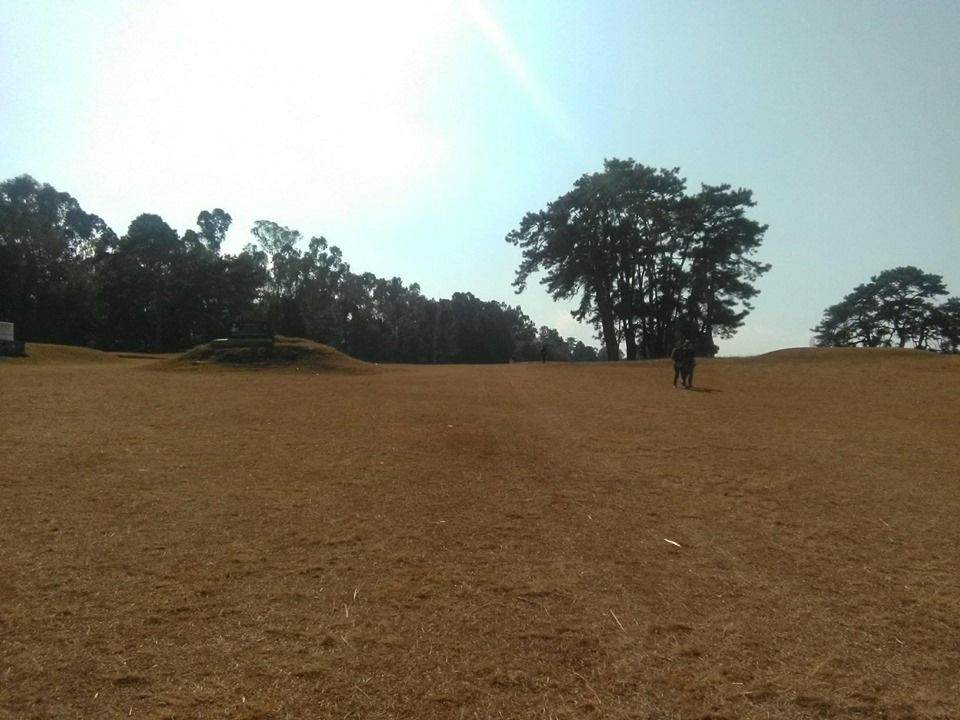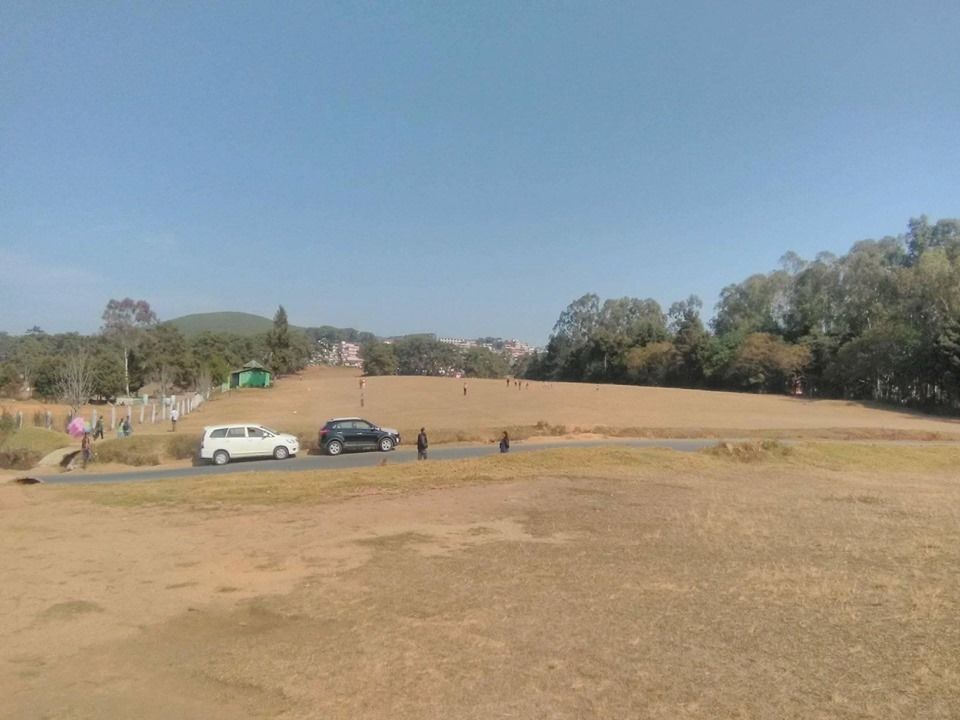 Laitkor peak Shillong:- You can view Shillong city from there and for a clear view, you can use a telescope.
Observation towers offering Telescope to see the view. There was some entry fee to get inside the campus around 20/INR. Please carry a passport and visa If you are not from India.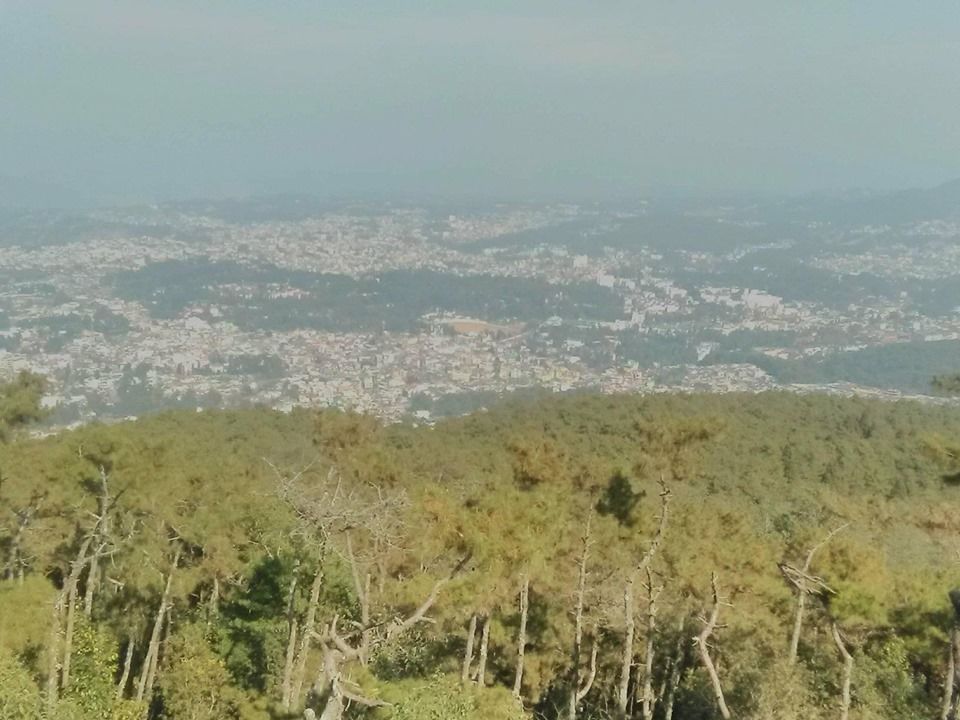 Don Bosco Museum:- One of the famous museum in Shillong. The camera is chargeable.
100/Rs is the chargeable amount for the camera.
The museum is most popular for displaying culture, weapons, tools, clothing, art, farming and many more. If you are a museum lover must visit highly recommended.
Skywalk was also good, you can enjoy the complete view of the city from there.
I don't click any pics for this museum.
This is the end of Meghalaya journey .....stay connected for more adventure.
All route details were already mentioned in my first part of the blog.Please follow the below link.
https://www.tripoto.com/trip/the-glanceof-meghalayathe-abode-of-clouds7sistersgastronomic-adventurefoodaholic-day1-day-2-5d70b17ee6096
Written by

Frequent Searches Leading To This Page:-
meghalaya affordable tours, cheap meghalaya holiday packages, best meghalaya resorts, best meghalaya hotels, sikkim meghalaya tour packages