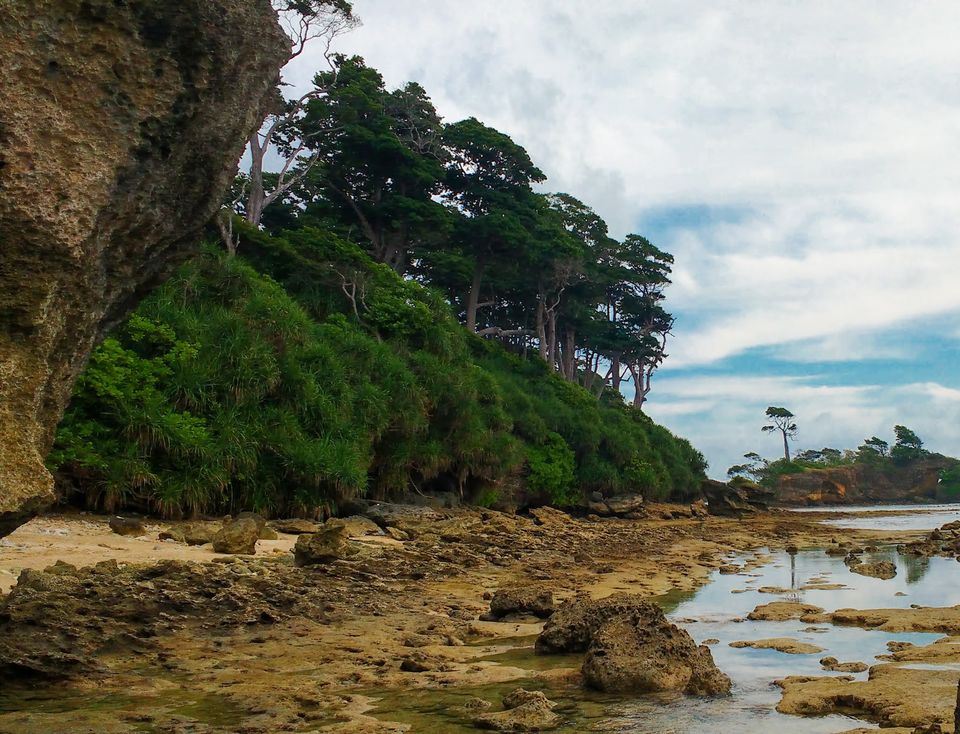 Neil Island – A celestial beauty of Andaman that will make you forget all those exotic foreign locations. I covered this turquoise blue island during my Andaman trip with family. Even though this is very small, but it boasts its natural beauty and tranquility that no other place can provide. So, I have tried to pen down few of the many reasons to add this amazing place in your bucket list.
1. Natural bridge formed by the coral formations is nothing less than a miracle.
If there is heaven on earth, then this is it. The bridge is formed naturally by the corals (hence the name), as soon as we reached here this place trapped us in its beauty. The place is simply spectacular. If you are an insta person, this place will certainly add few gems to your Instagram account.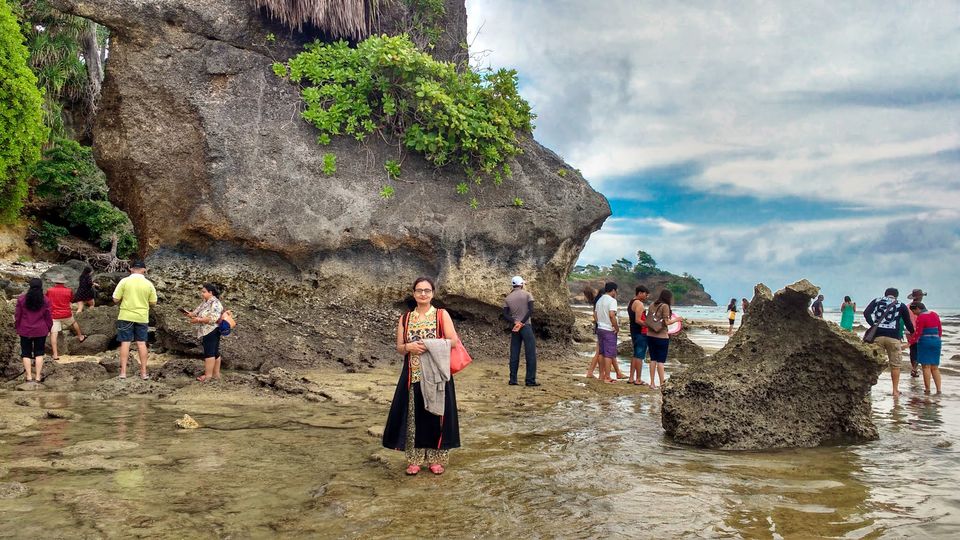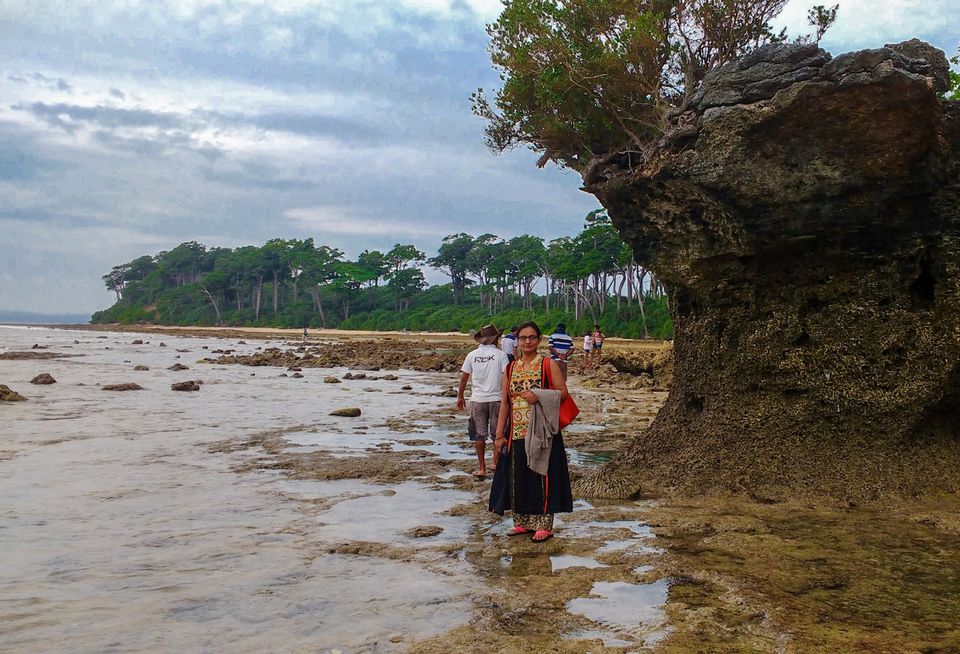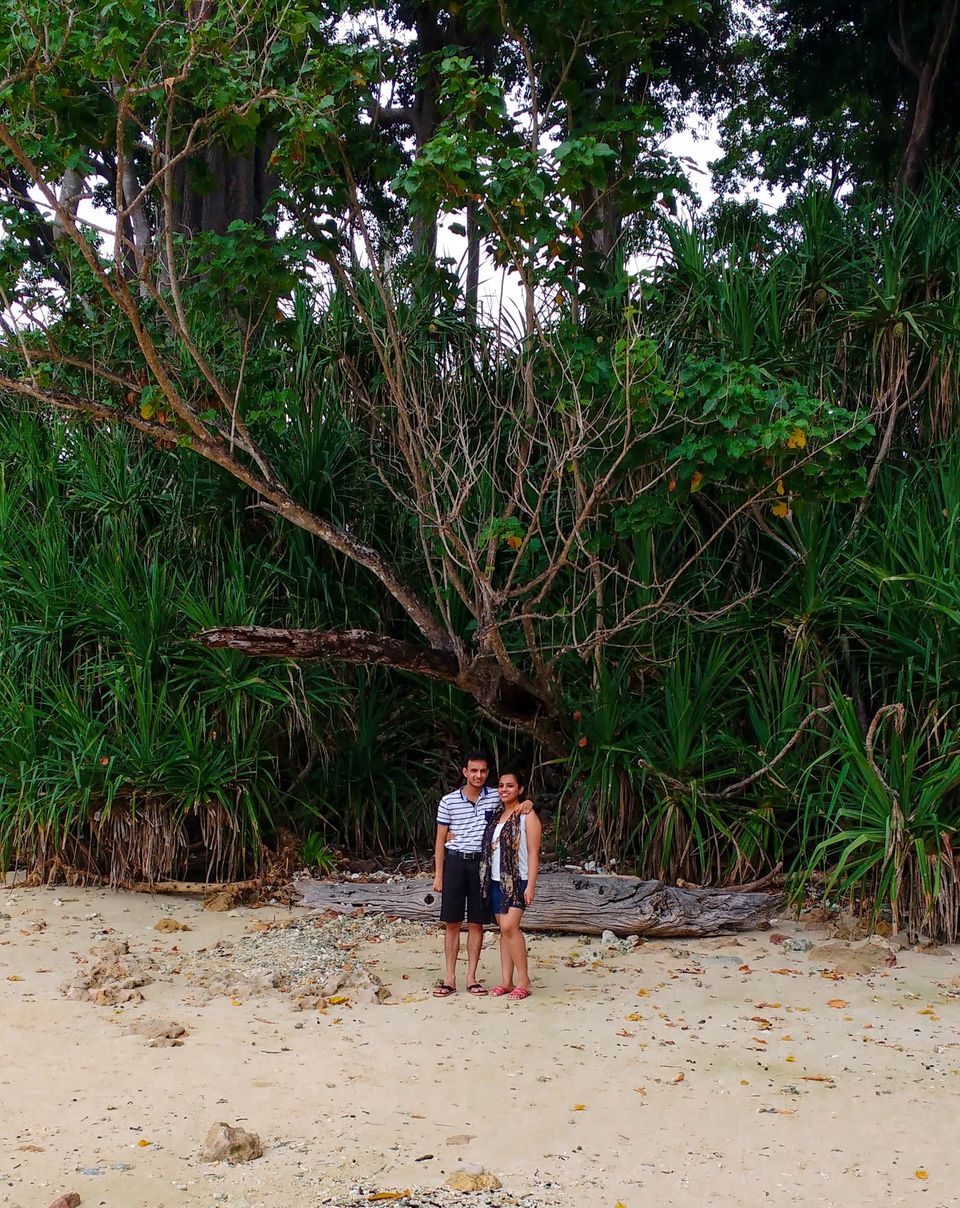 The place is full of limestone rocks, making it rocky and slippery. But one cannot stop marvel at this wonder.
Pro tip: Hire a guide (Charges: ₹100) else the corals look no different than rocks, and they tell you interesting stuff about them.
2. If you are an adventure junkie, Bharatpur beach is the place for you!
A picturesque beach popular for the water activities, and hence popular among the tourists. One can choose glass boat ride, snorkeling, banana ride and so on. We did glass boat ride in which you will ride in a boat which has a glass at the bottom to view corals and fishes in the ocean. Snorkeling is a must do activity to experience the splendid marine life closer. The vendors might ask you to do scuba diving as well, but if you plan to do it once, do it in Havelock island. One can also do shopping from the stalls, or just do nothing but relax. 😌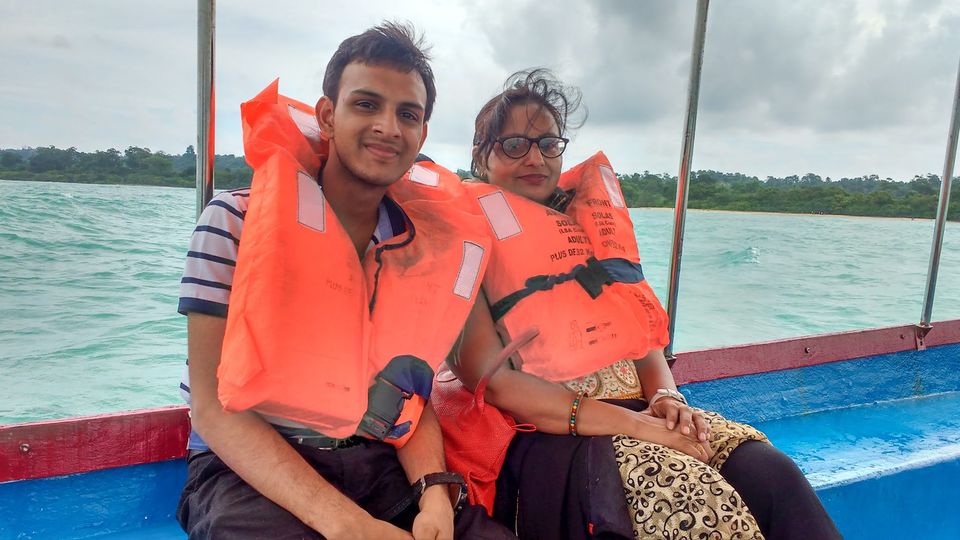 I do not have any pictures of snorkeling as we did not take the camera, but it was breathtaking to see the underwater life.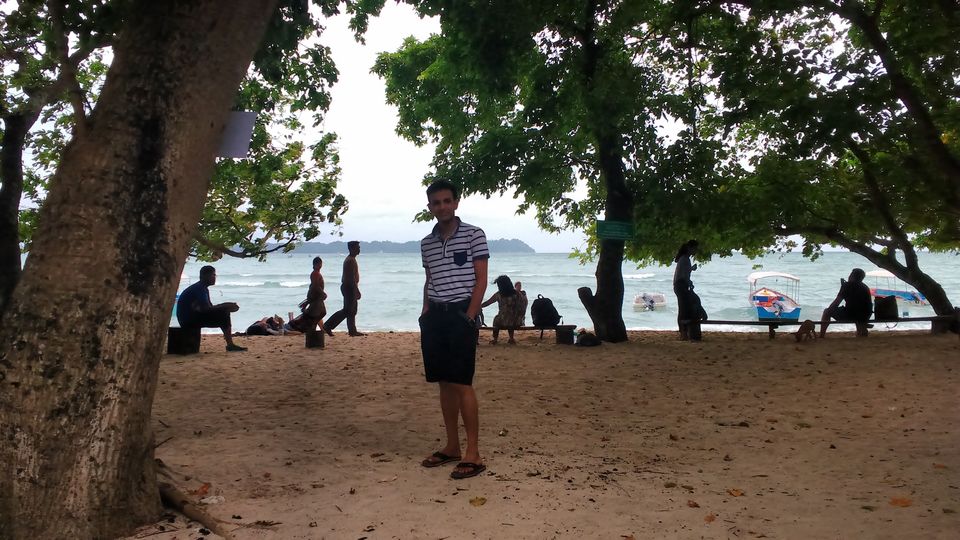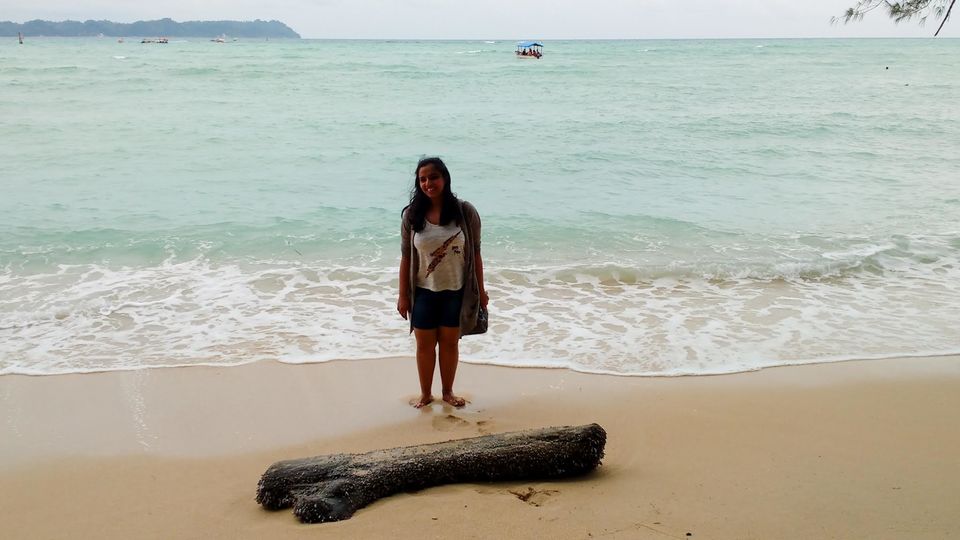 Nestled with stalls selling fresh coconuts, refreshments, this beach is full of life. This beach also has changing cottages and restrooms.
Snorkeling charges: ₹400 per person , Glass boat ride: ₹300 per person
Pro-tip: Make sure to carry ample cash as none of the vendors of activities and eateries can accept payment via card or wallet because there is no network connectivity.
3. If you solitude is your partner, this island is a perfect spot for you.
So what is you water sports is not your forte, and you'd rather read a book or just prefer to sit by yourself with nature as your company! Sitapur beach is your home.
Sitapur beach is a calm and rocky beach situated at the tip of the island. Due to high waves, it is not advisable to swim here. But it is practically empty, and hence a great place for those who love solitude, as for them nature is the best company to enjoy with.
4. Laxmanpur beach!! It has sugary white sand with perfect blue sky and waters!!!
The white sand, vast ocean, calm air and lush green trees will give happy vibes. It is a bigger, longer beach, but people find their own space here. Nothing to do here, but sometimes, all you need to do is nothing. One can grab a book, take stroll, chat or just enjoy the serene beauty!
5. The island has the most picturesque views. No matter where you go, it will not fail to cast its spell on you.
Not only the beaches, but every nook and corner will have such a happy effect on you. Lush greens all around, clear blue skies, it is heaven on Earth!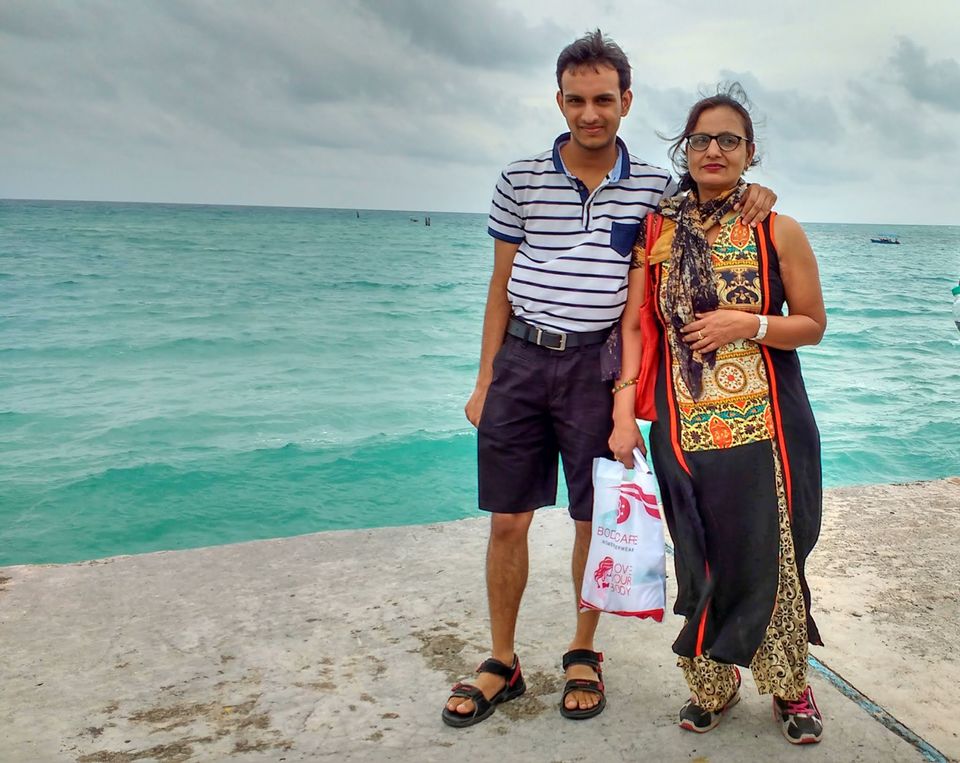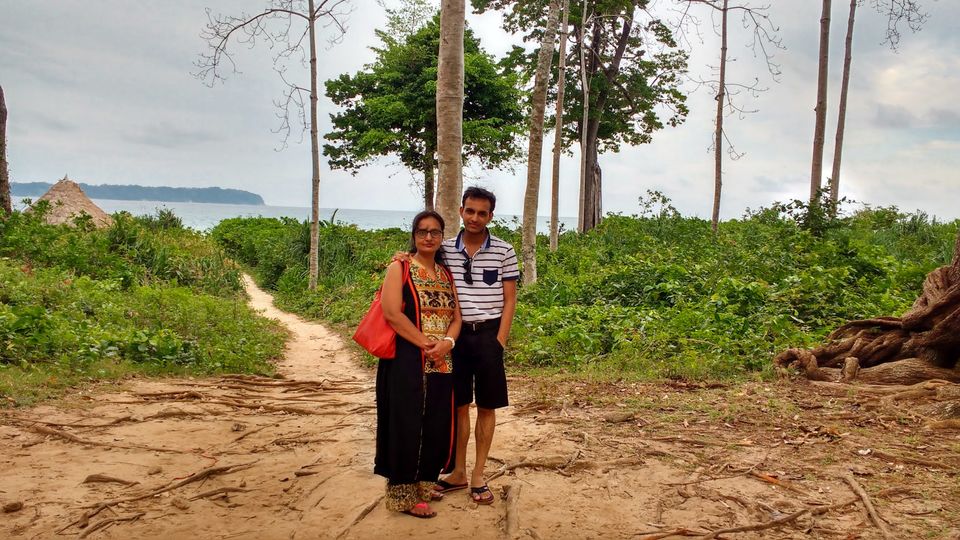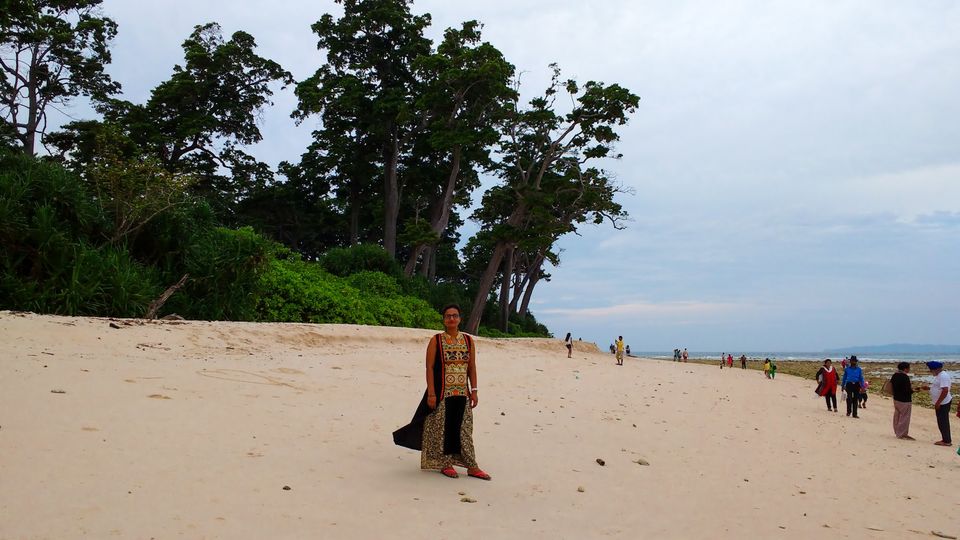 6. Much needed digital detox.! Do I need to say more?
Since the internet connectivity is weak, and hence it gives a breather from the social media and helps to being in the moment, and being close to the nature!
If you are planning to visit Andamans, make sure to include this little paradise in your trip. Trust me, you'll never regret it!
What are your thoughts on this? Tell me in the comments! :)