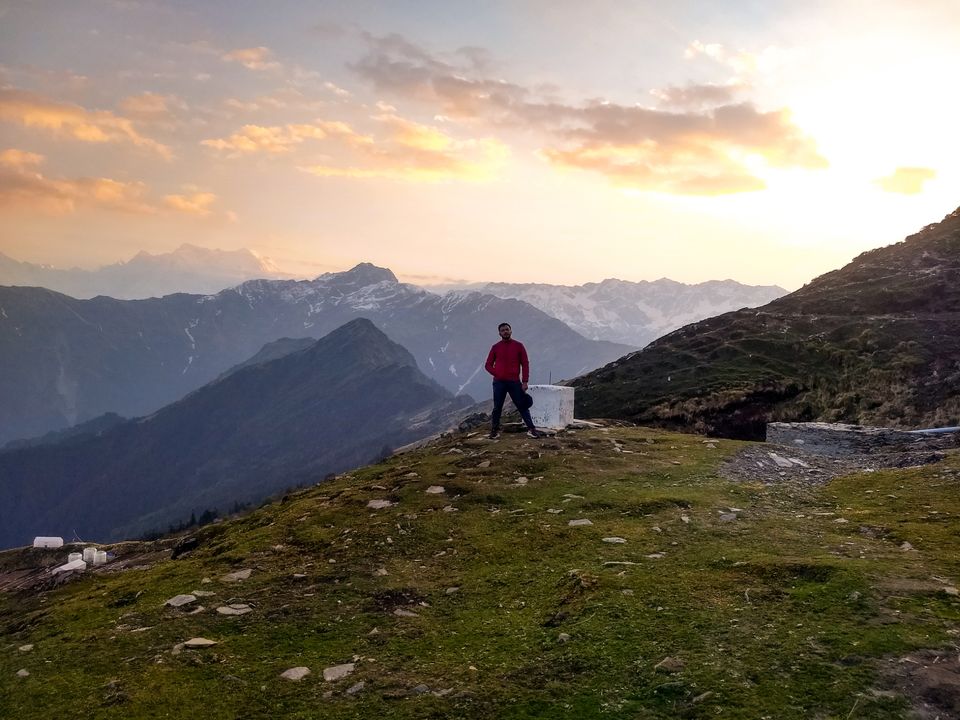 Day 1 was a complete disaster, we planed this journey just when we were giving our end sem examination. We planed to start it from Dehradun on Thursday 9th but it got delayed one day. We enquired about the buses leaving  Dehradun to Rudraprayag from bus station, they told us 5 to 8. We reached dehradun station by 8 p.m. and got to know that it was 8 a.m. not p.m.👿
Then we took a press vehicle till shree nagar and bus from there till Rudraprayag.
We reached Rudraprayag around 7 a.m. .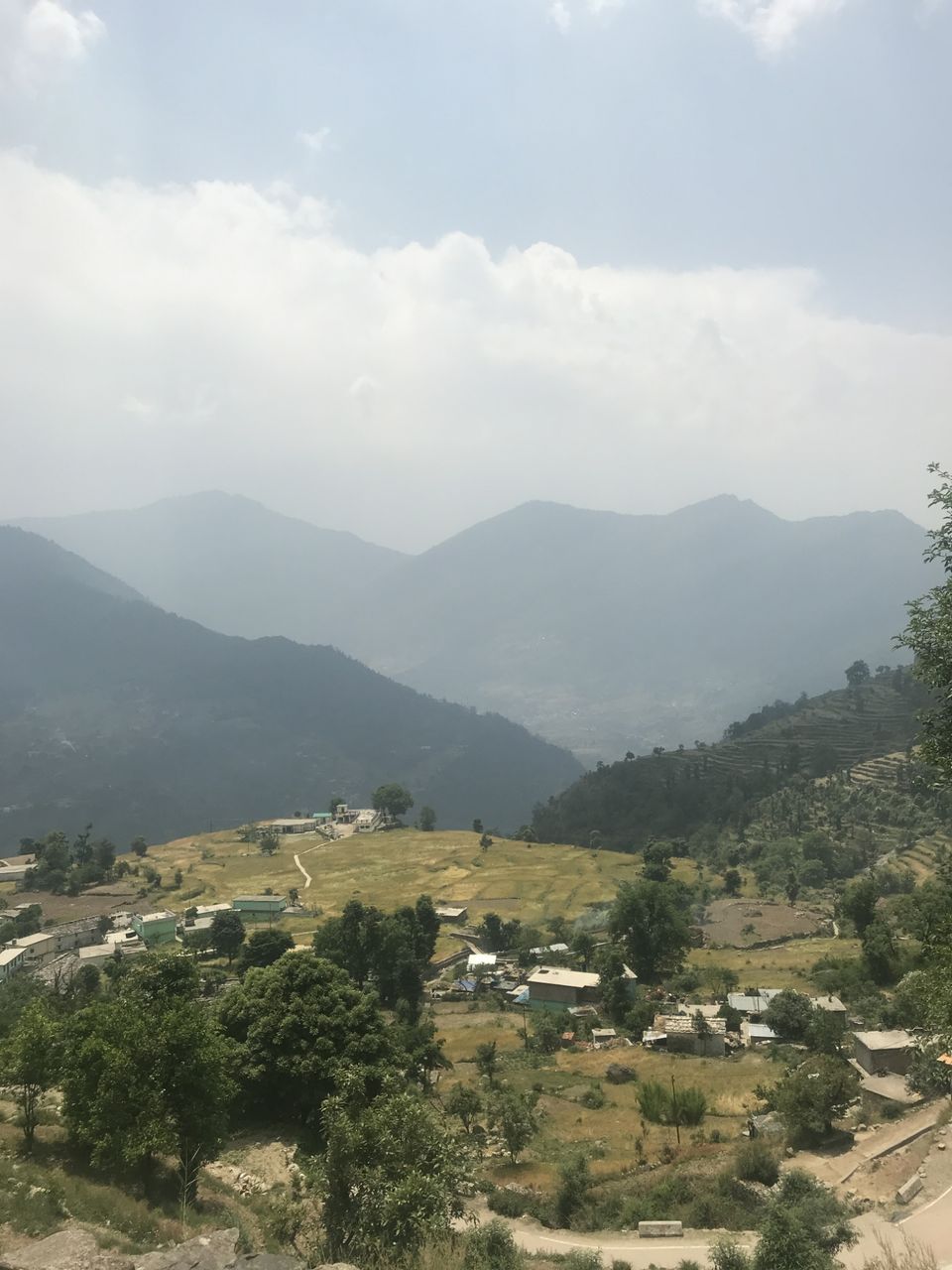 We were three friends doing this trip. I have been to some of the treks but for my friends it was there 1st trip so we decided to keep it simple and easy.
Day 2  We went from Rishikesh to Ukhimat from where you can decide if you want to go sari and Deoria tal or Tungnath and Chandrashila. So we decided to first visit Deoria tal. There is only one sharing cab that leaves from Ukhimat to Sari around 10 a.m..
We reached Sari at 2 p.m.
From there its a trek of 2 km to Deoria Tal.
This lake is a megistic place. You can see the reflections of sky which looks stunning.
When we started the trek it was bright sunlight  but slowly it become dark and cold.
After spending few hours there we started our return journey to Sari.
Same day we reached Chopta and took a room to stay.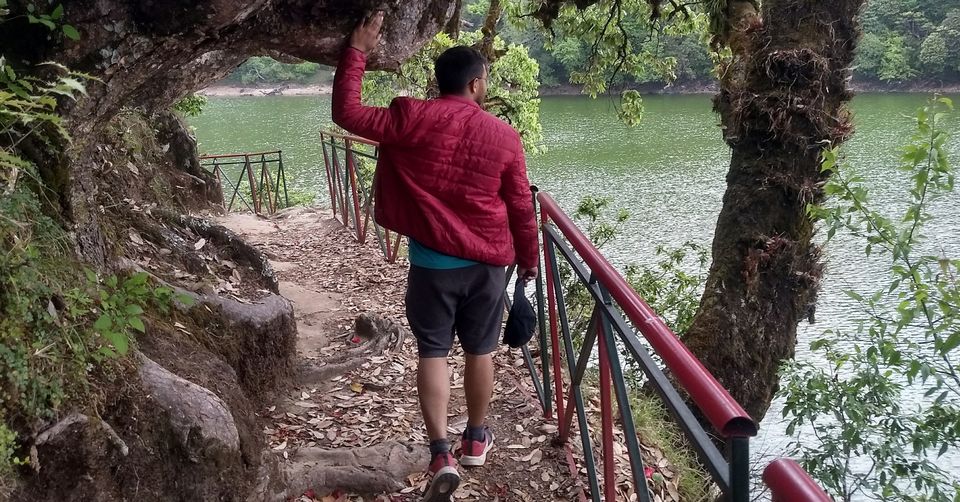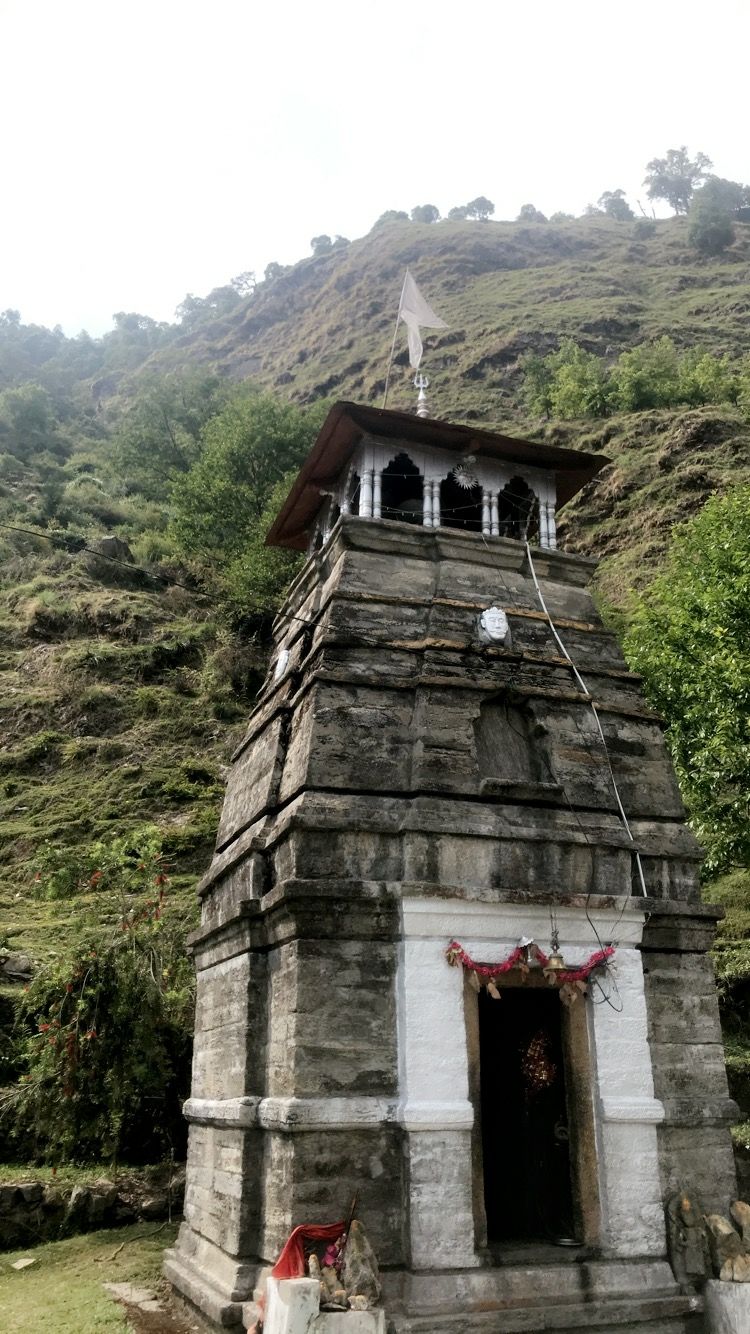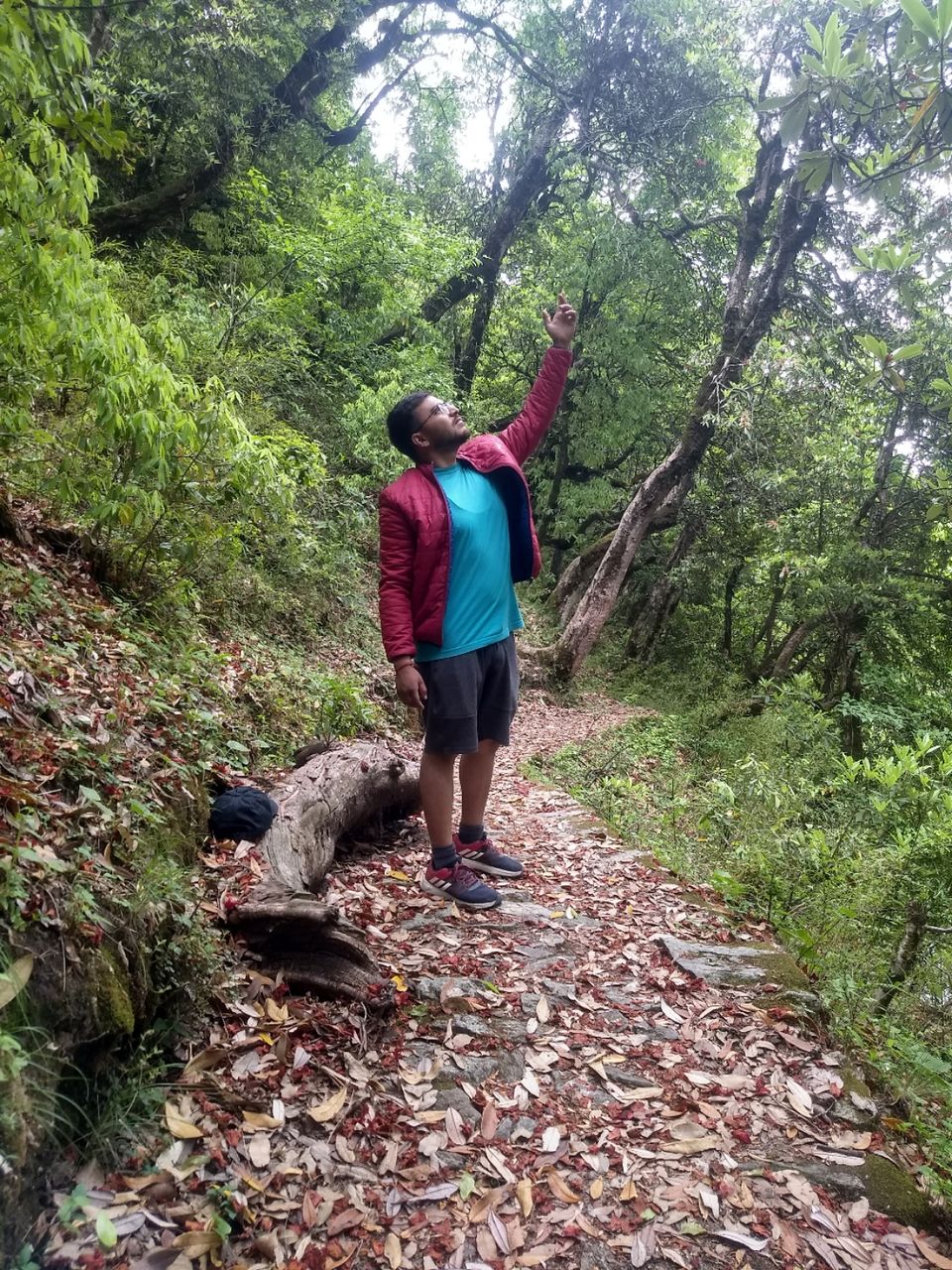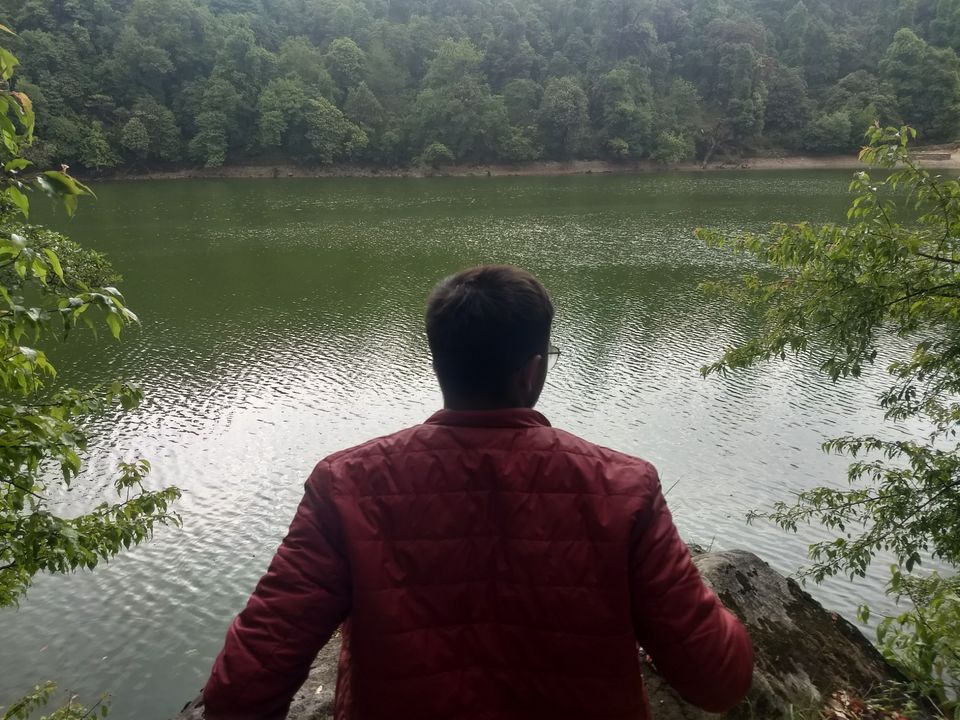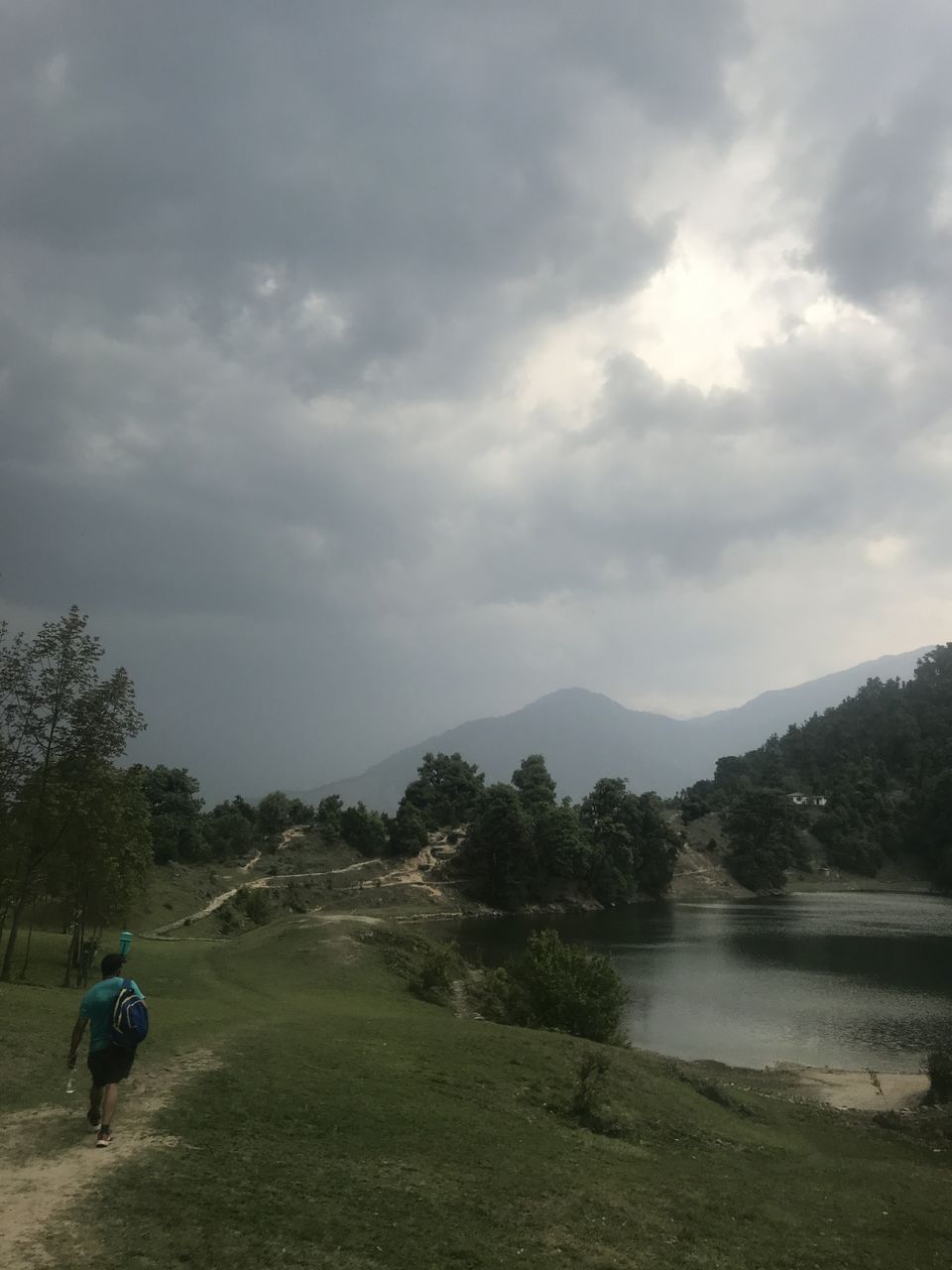 The main purpose of this trip was to visit Tunganth which is one of the highest shiv temple in the world and to see sunrise from Chandrashila.
We started our treaking from Chopta at 3:30 a.m. which was late as we want to see sunrise. On the way we got 2 dogs following us. They were realy friendly. I should say treaking at night have its our advantage, we were all alone  a beautiful night sky with thousands of starts, cold breeze and 2 new friends.
The treak is easy but because of altitude you may find it a bit difficult.
We decided to first see the sunrise and then visit the Temple.
Chandrashila literally mean Moon Rock, with a height of 12,080 ft. It really gives to the feeling of Invincibility. In the Zenith you will see a panoramic view of mountains covered with snow.
Then we went to the temple, the last place and the most peaceful, calm and serene.