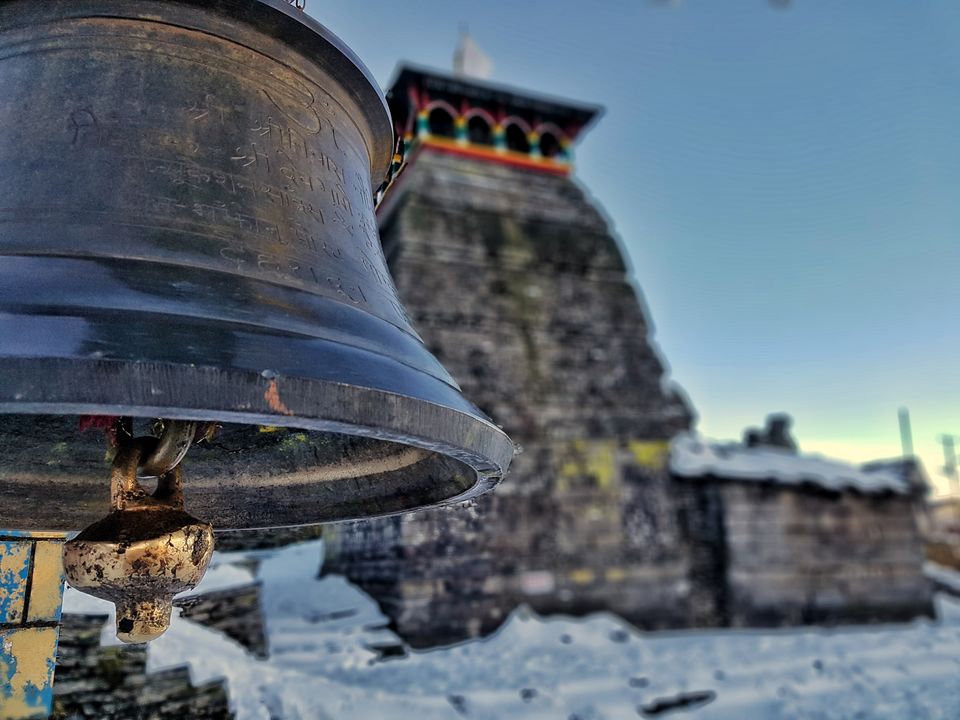 My 1st destination before going to the Lords abode was the Magical lake - Deoria Tal.
The route is as follows :
Rishikesh-> Rudraprayag-> Ukhimat-> Sari Village.
Note : Catch the Bus very early if you want to reach Sari Village the same day (By Evening).
Ukhimath is a small town and Hindu pilgrimage site in Rudraprayag district.
This is a very significant place as during winters, the idols from Kedarnath & Madhyamaheshwar are brought here for Winter Worship.
My Final destination for the day was Deoria tal, but since there were no buses/shared jeeps, after 1 pm to Saari (Base Village of Deoria tal), I had to look for other options like getting a lift.
I sat at a small hotel and started conversation with the guy there. He told me there is a bus at 5:00 pm for Saari village. So I was happy that I could atleast reach there by the End of the Day.
Then during the continued conversation he told me that the Kedarnath idol is brought here during winters for worship and that on 9th November it would be brought to this place.
It is a huge ocassion and the army carries the idol with much celebration.
The whole town gets overcrowded and all the people come on the street to take blessings of Kedarnath Baba 🙏🏻
So after talking with the guy, i roamed around this small town till it was 5:00 pm and i got on the bus to Saari village. From there I reached Sari village around 7:30 and immedaitely started looking for way to Deoria tal.
Forunately I found a group of Bengali Friends who had hired a guide. I requested for joining them and they accepted without much fuss.
From Sari it is 2km Trek towards Deoria tal. We reached the shack where we all unloaded and had dinner. Deoria tal was just 100 mtrs away from us. So after dinner we went to see the lake.
What I saw there cannot be put into words. The lake showed reflections of all the stars on the sky.
Seemed like they were there right on front of you.
It was a Celestial experience! Unfortunately I couldn't capture that in my mobile camera. After that wonder show we headed back.
Now there were 2 reasons why I choose to reach Deoria tal by Night -
1. The Reflection of stars at night.
2. The Reflection of the first rays on Mt. Chaukhamba.
I hardly slept with this much excitement and at early morning in complete darkness I reached the lake.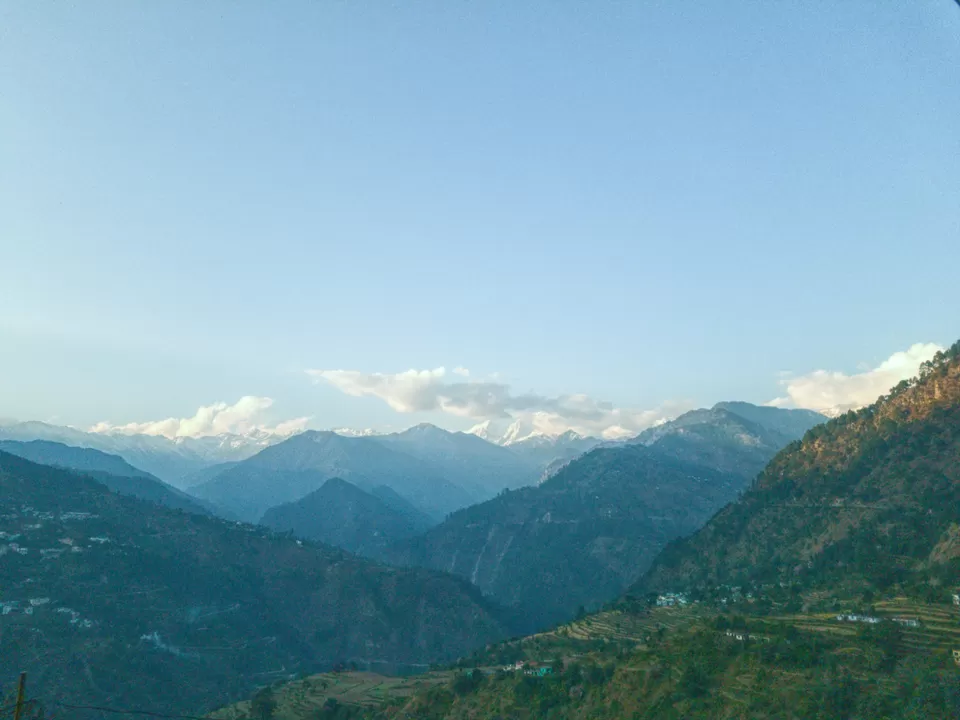 As Soon as the first Rays of the Sun hit Mt.Chaukhamba, my eyes popped out seeing its reflection. It was straight out of a fairy tale, that moment. There was no way I was going to miss capturing that moment.
Once done I just quietly sat there enjoying the view, watching the light spread all across. Then took few pictures of the complete reflection on the lake.
After enjoying the mystical Deoria tal, it was time to Head back to the base village. Since I trekked in the night, I did not see the village or the view from above. But when we returned back, we saw the Beautiful village from top surrounded by the Gharwal Himalayas.
Bidding adieu to Sari village, the next destination was Chopta.
Chopta is located at an altitude of 2700 mts, in the Rudraprayag District of Uttarakhand State.
It is surrounded by dense forest, and offers majestic view of Snow Clad Himalayan Ranges and lush green meadows.
It is also the starting point of the trek to famous Tungnath Mandir (Panch Kedar Temple) and Chandrashila Summit .
After I reached Chopta, I decided to explore it.
After the sun had started to set, I heard someone calling me. There was an Old man who was observing me sitting & watching the Sunset.
He told me, "Aachi photo leni hai, upar jaao upar. Poore aasmaan mei rang lagte hai."
He directed me to the way to the top and I gladly followed.
Once I reached at decent height, the view was absolutely stunning. Hues of golden reddish orange spread across the sky with a mixture of blue.
At night we slept early as we wanted to watch the Sunrise from Chandrashila Top. So we decided we would leave around 2 in the Night.
BTW did I mention, it was Diwali the next Day and that there was snowfall at Chopta the past few days 😁.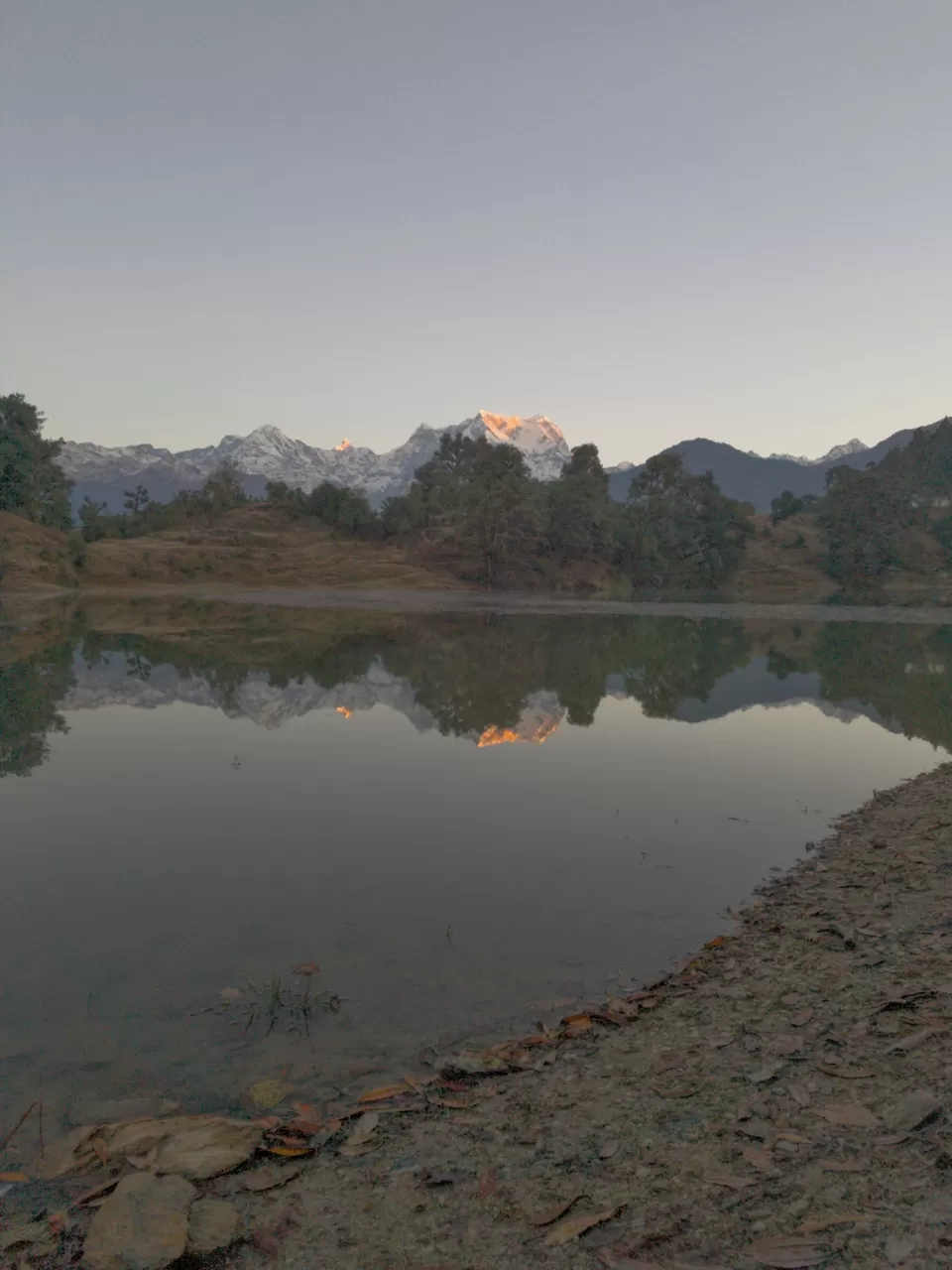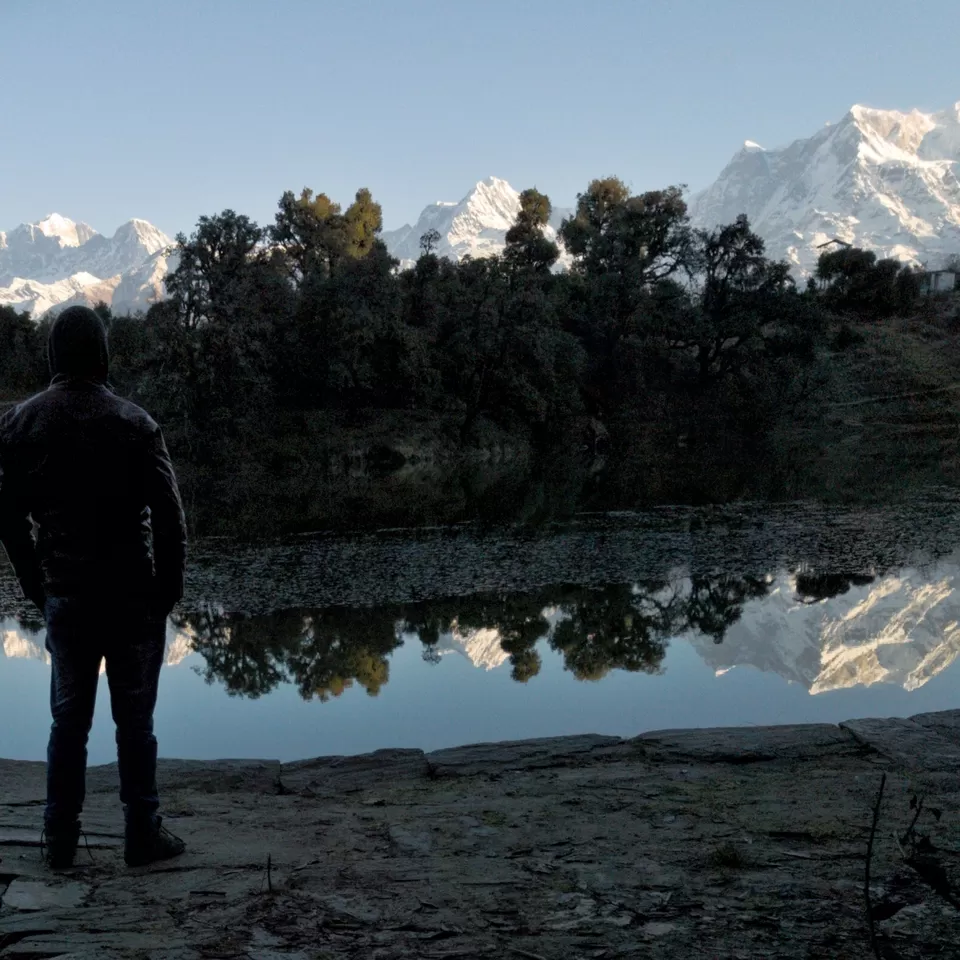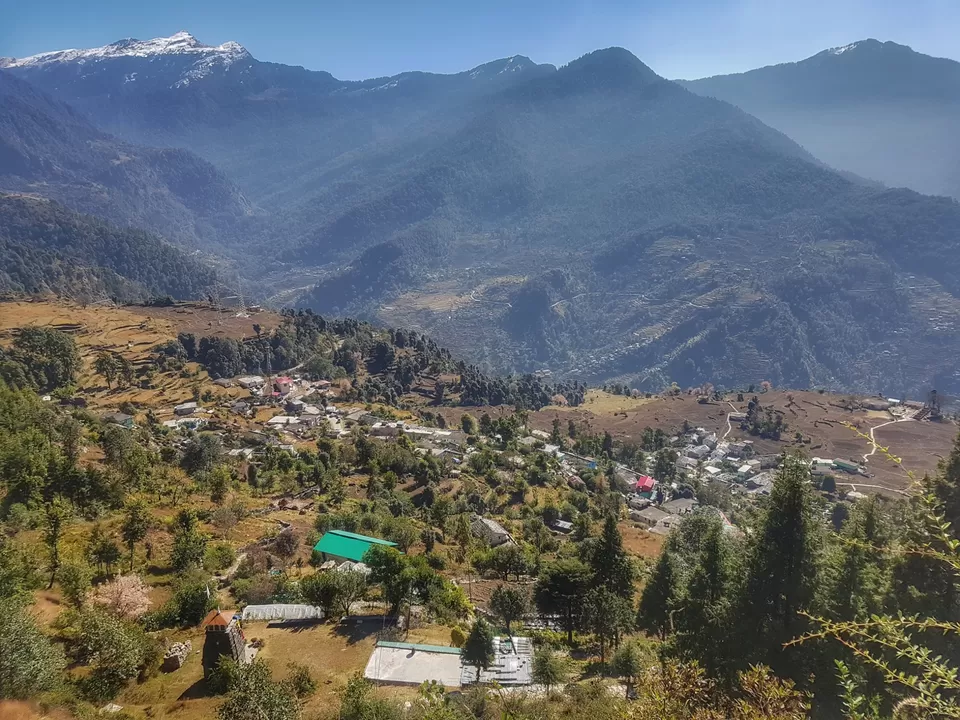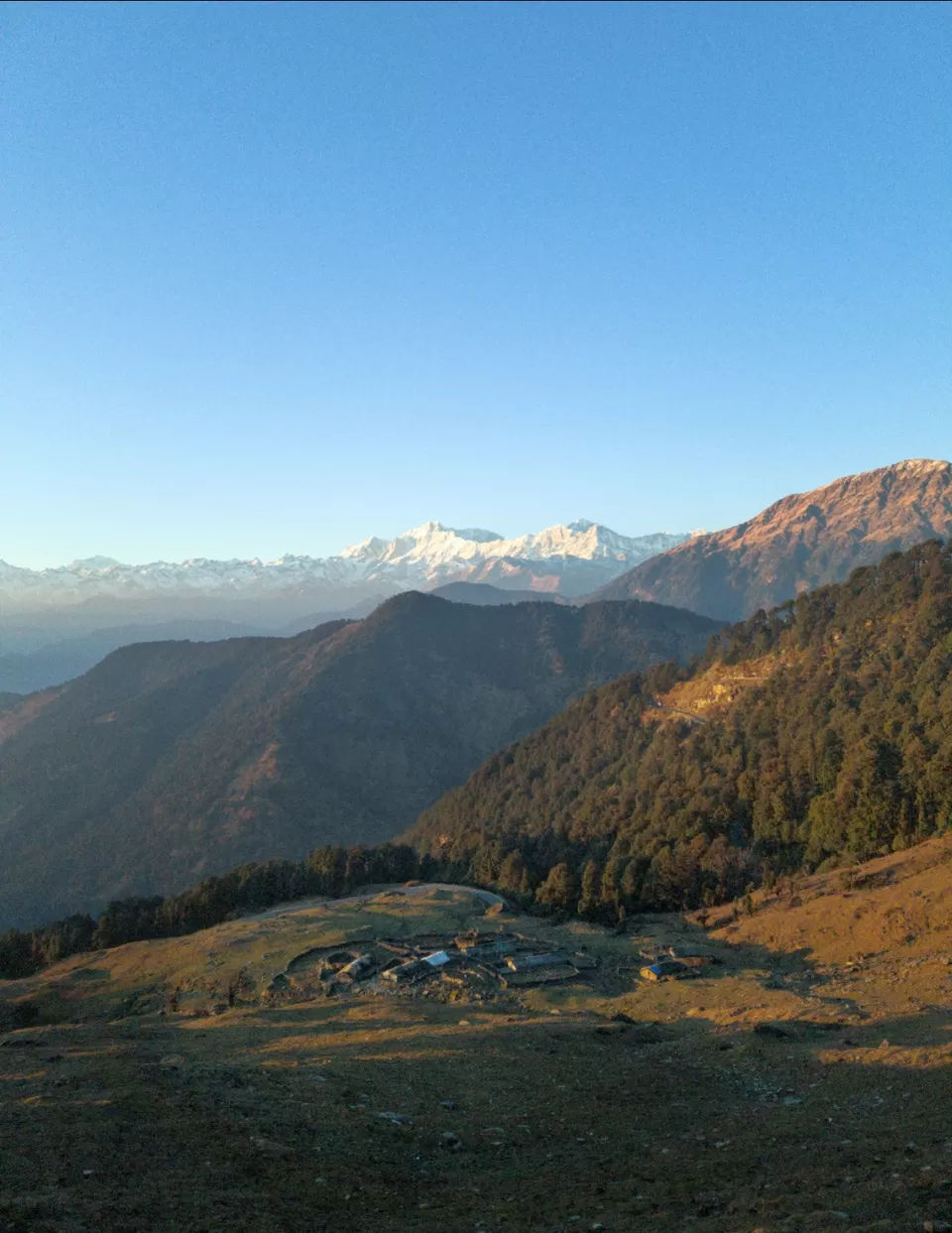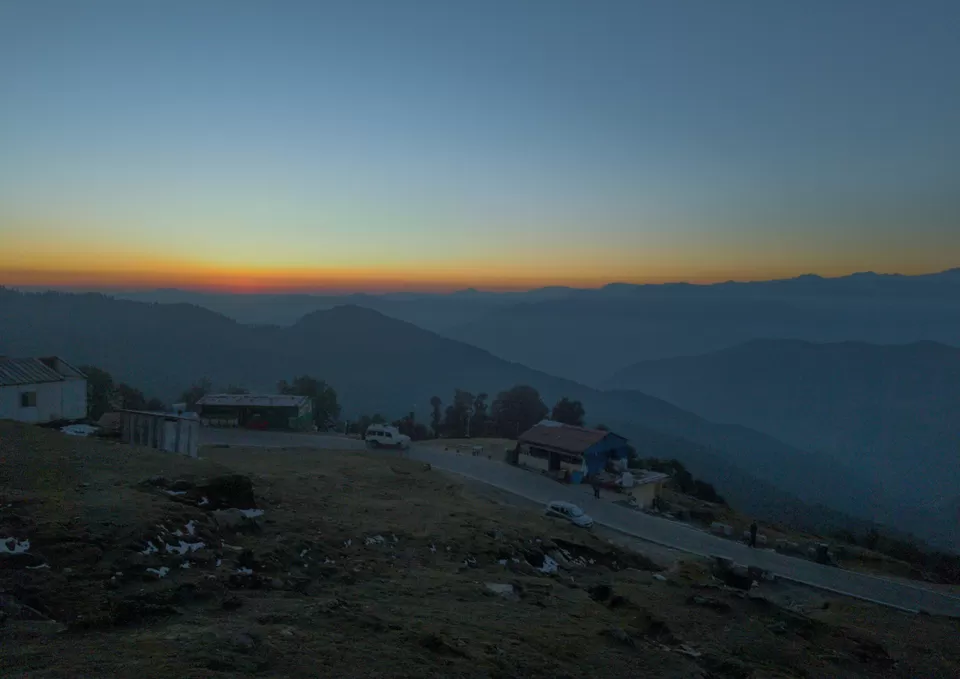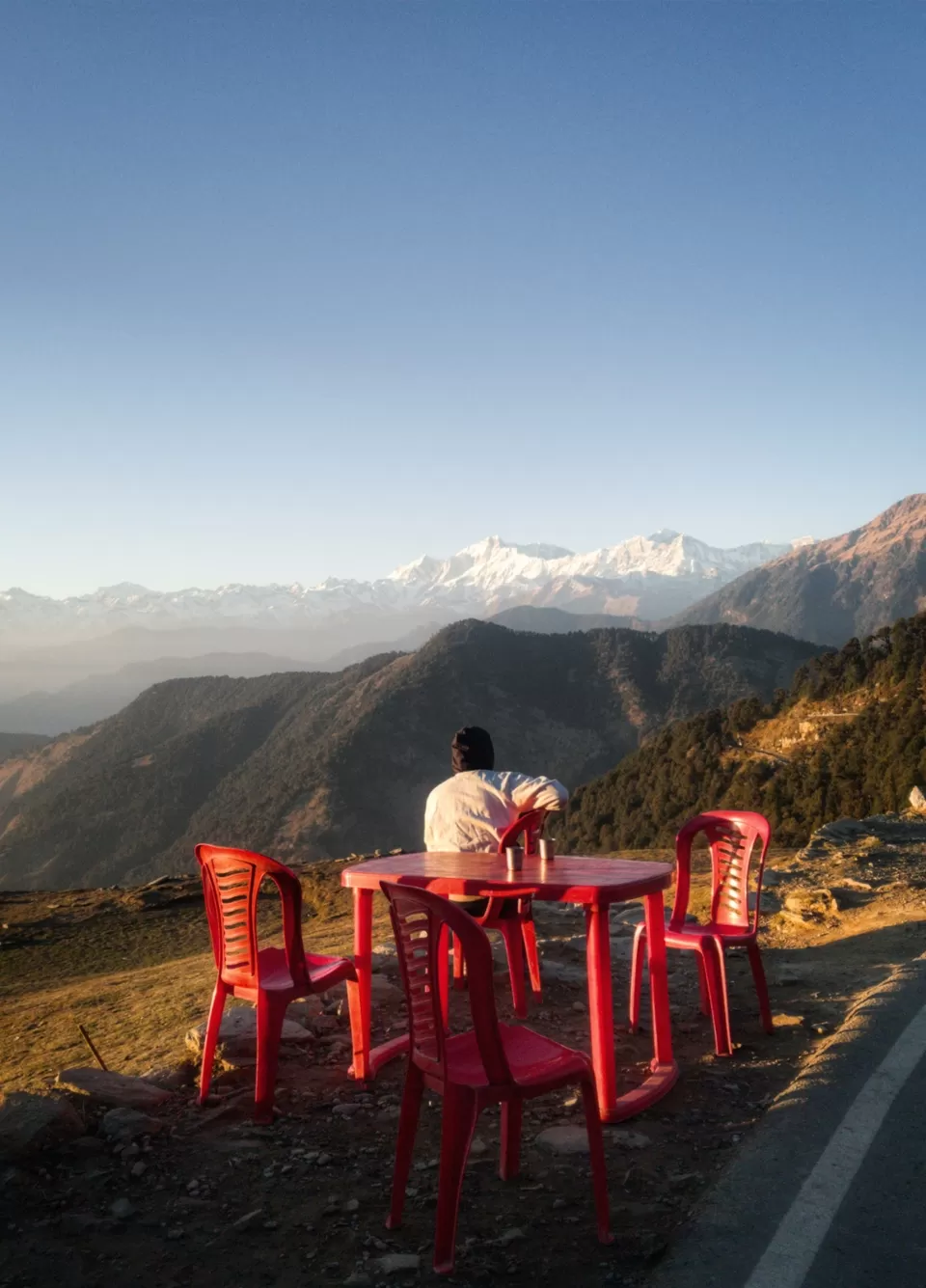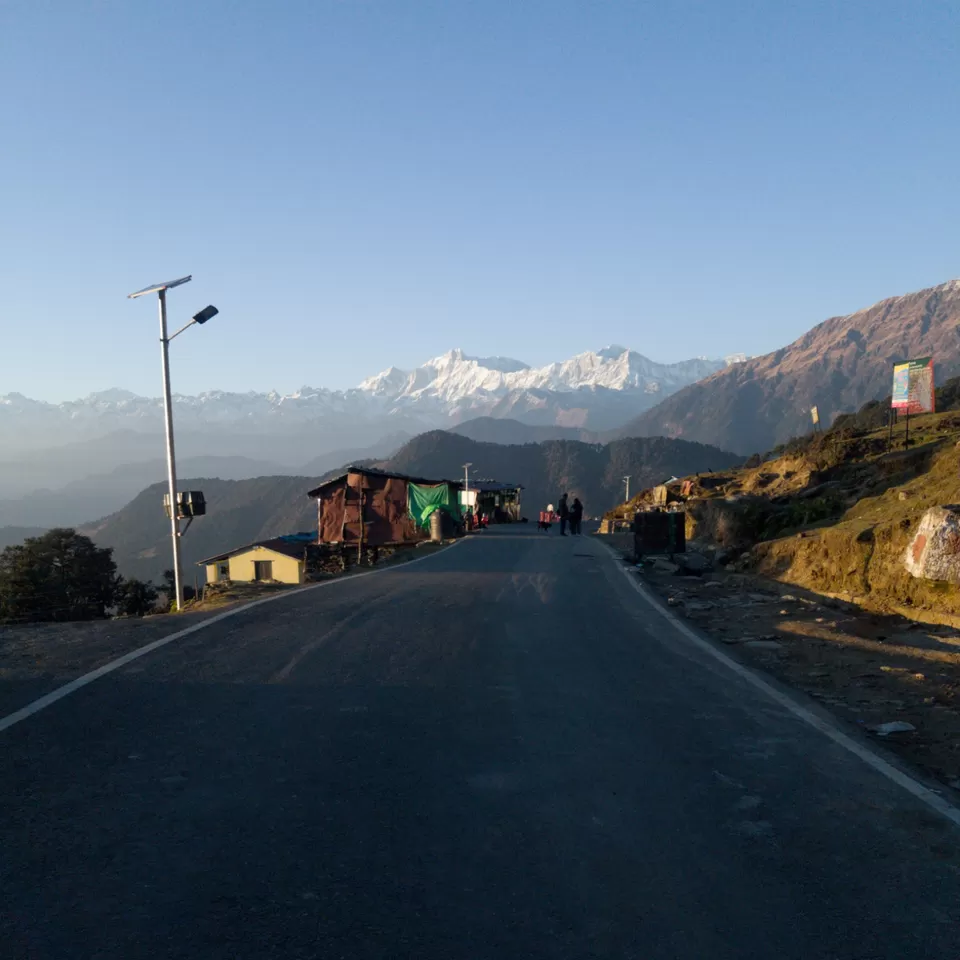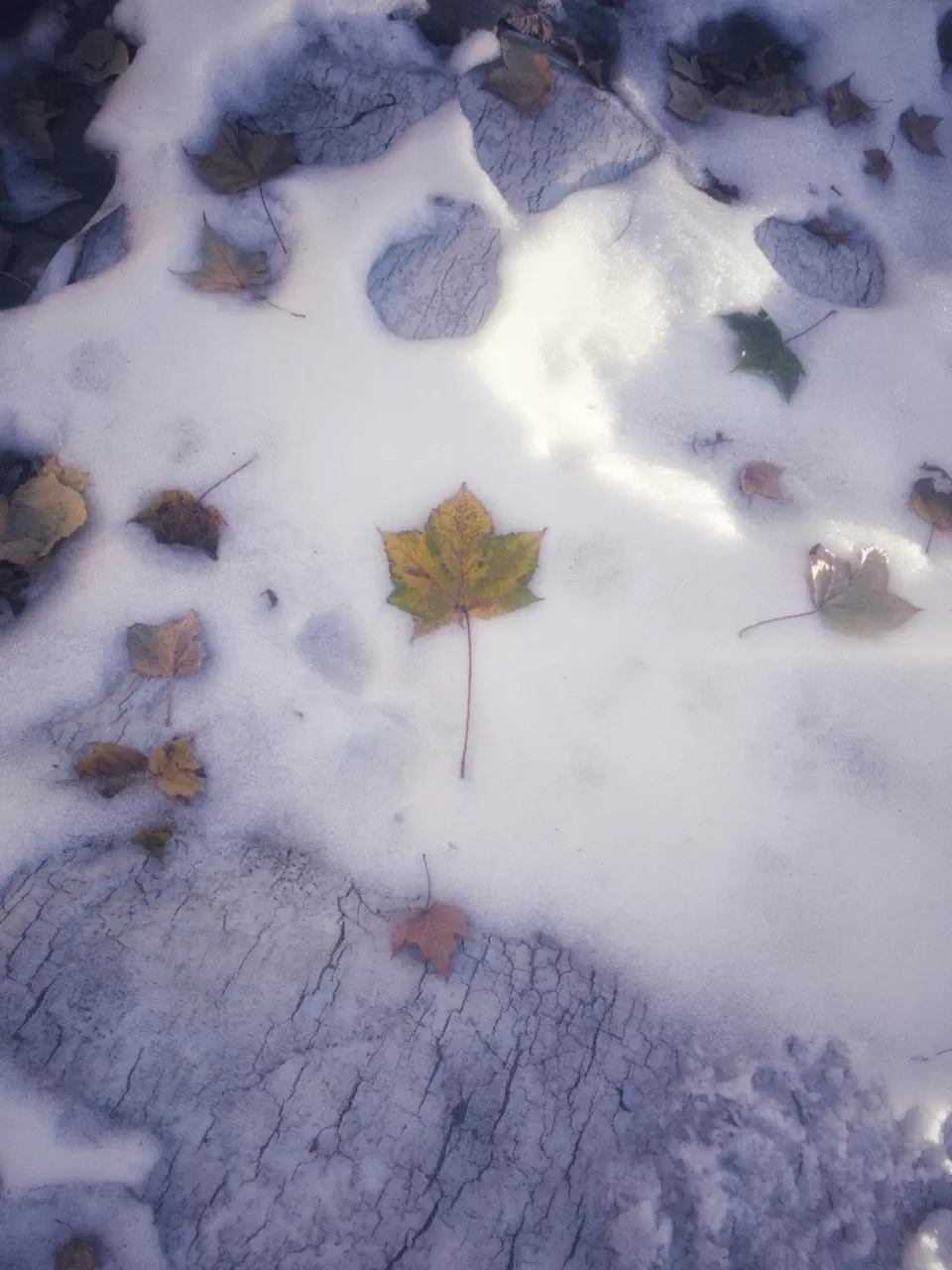 It was around -5 to -7 degrees when I, along with a a group of friends, who I met at Deoria tal, started our Trek at 1:30 am from Chopta to Tungnath.
We were well prepared for the minus degree but we faced a challenge which none of us were prepared. About a Km into the Trek, there was snow on the path. To make matters worse, there was thick ice in between. We didn't expected this. Our normal trekking shoes were useless as they weren't getting any grip on the thick ice.
From there to top was a journey of braving chilly winds, minus temprature and lots of skidding and falling along the way.
It was probably the most difficult trek esp. without the crampons as any moment you put your foot on the surface, you would skid.
Not to mention that the trek path was steep, so there were no chances of balancing your Body once the shoes slipped.
Only with our determination and Willpower we were able to reach Tungnath temple.
It almost felt like Lord Shiva had wanted us to reach his abode, that we were able to overcome such difficulties 🙏🏻
Also as I mentioned, this was done on the morning of 7th November ie Diwali Day.
What a place to be 😊
In that freezing tenprature, with Great difficulty I took out my mobile and mobile stand and clicked few Pictures of Tungnath Temple.
Must say they were one of my Best till date 😋
The cold was becoming unbearable and yet we kept searching. After half n hour of looking at various places, we finally found a place.
The door was half broken and temporarily covered. We managed to open that and got inside. Everyone ran into a croner to get away from the freezing winds.
Once we all settled there, in due time the body started relaxing and I didnt knew when I went to sleep.
Get up, Get up look at this. Someone woke me up. I drowsily woke up and wandered outside the place. When I saw it, I just rubbed my eyes hard, just to make sure I wasn't dreaming.
I knew there was lots of snow around when we trekked at night. But this was paradise.
The whole place was covered in snow, even the houses n sheds. And since the light was just in its infancy, it made it look more mesmerising!
It was a scene straight out of 'Lord of the Rings'.
After that we tried to go up towards Chandrashila peak. I tried going up but due to the ice and constant slipping, I lost confidence and stayed back as couple of guys went ahead.
I roamed around a bit at Tungnath taking pictures then it was time head back. When going downhill, the path was more treacherous as the sun had come up and the ice was melting making it diffuclt to place your footing.
Thankfully I reached Chopta without any fall but saw quite few ppl slip aling the way.
With this my Journey came to an End. I really do not know how to conclude it. It was one the most amazing trip ever. Going to the Lords place made it extra special. Not to mention all the (Mis) Adventures along the way in this short trip made it all worthwhile.
I do wish to come here again but at a different season. They say March-April is the best season for Tunganth trek with Rhododendrons blooming all along. Must be some amazing experience that.
My parting Words........
HAR HAR MAHADEV 🙏🙏🙏🙏🙏🙏🙏
P.S. : Would Appreciate Feedbacks and comments on my Story and the Pictures.