It is considered to be on of the starter trek for first timers, as on the summit you get 360 degree view of the Himalayas and path to reach is comparatively easier than other treks. What made this trek better is trek coach, Vyshakh (Oneinorangejacket)
Day 1: Starts with journey from Rishikesh to Sari village, which is base village for Deoriatal Lake trek. Rishikesh to Sari is approx 6 hours of journey.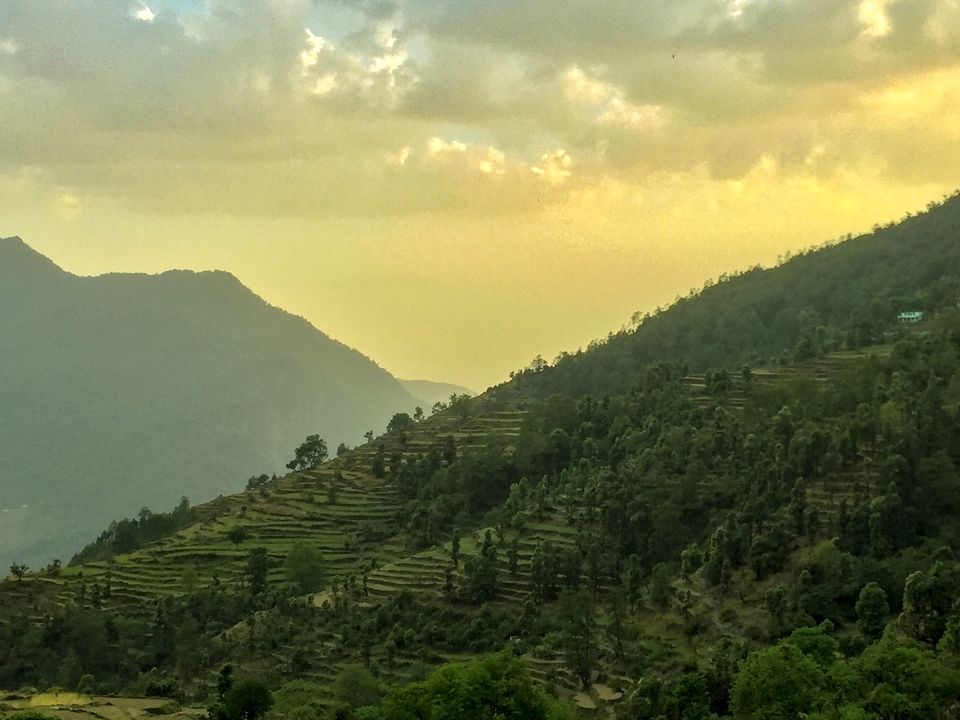 Day 2: Sari to Deoriatal trek. It is a well laid trail to Deoriatal, initially there simple stairs and then not too steep climb. It would take 3-4 hours to reach including some small breaks in between.
Deoriatal lake has mythological story to for its existence as there is no source for lake water. Locals believe the lake was created for Pandavas when they could not find water during their journey. Deoriatal gives you magnificent view of Chaukamba mountains. This area is protected by Forest department for it's wildlife.
Day 3: This is a long long day almost 17 kms (according to my band), crossing two mountains. We are going to Chopta from Deoriatal, which is base camp for Tunganath-Chandrashila trek. Started our day by 8 am so that we reach our base camp by 4 pm. We also feared for rain midway. Fortunately, it only rained, when we were almost there. After long walk we were to be prepared next day summit which we hoped to reach on sunrise.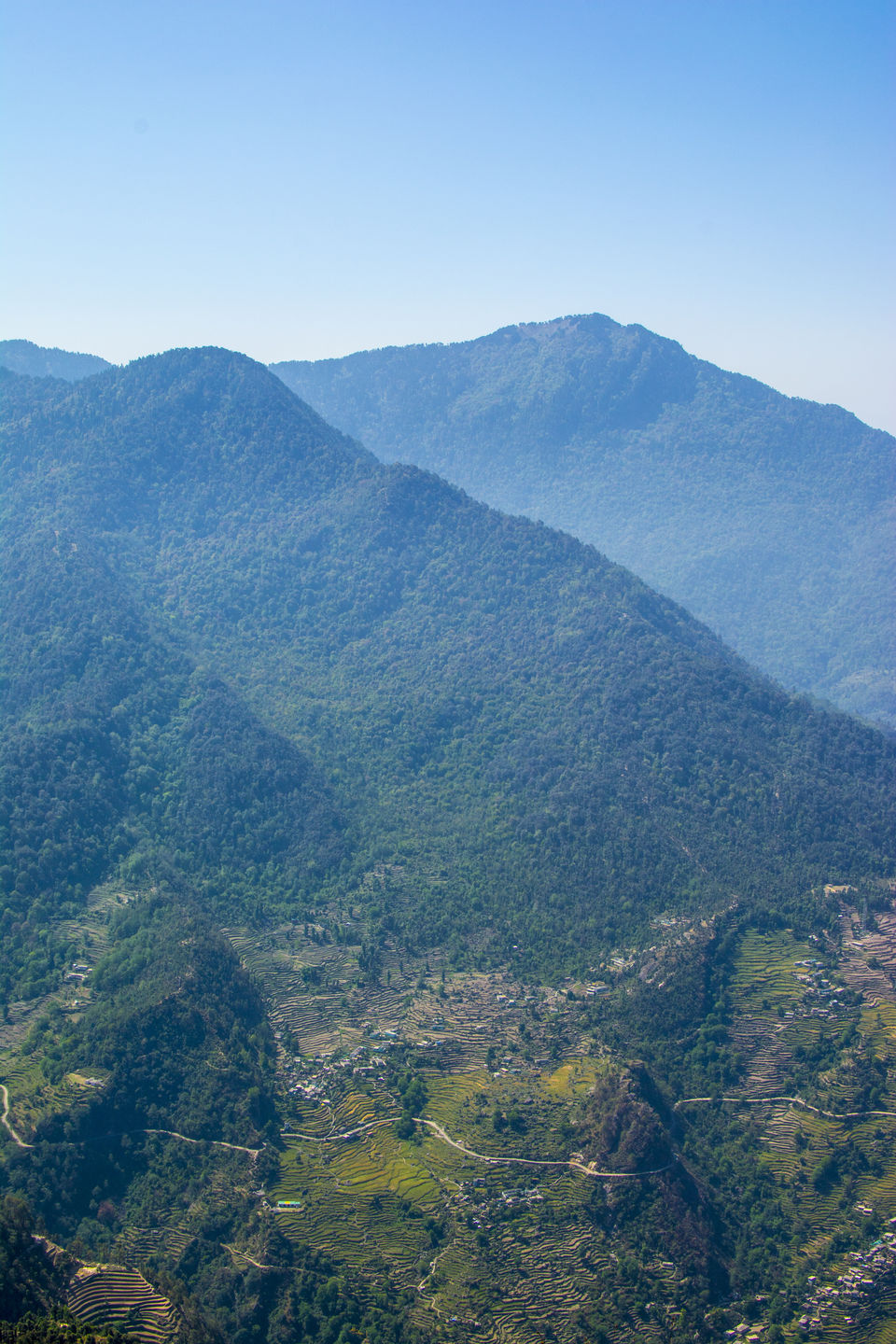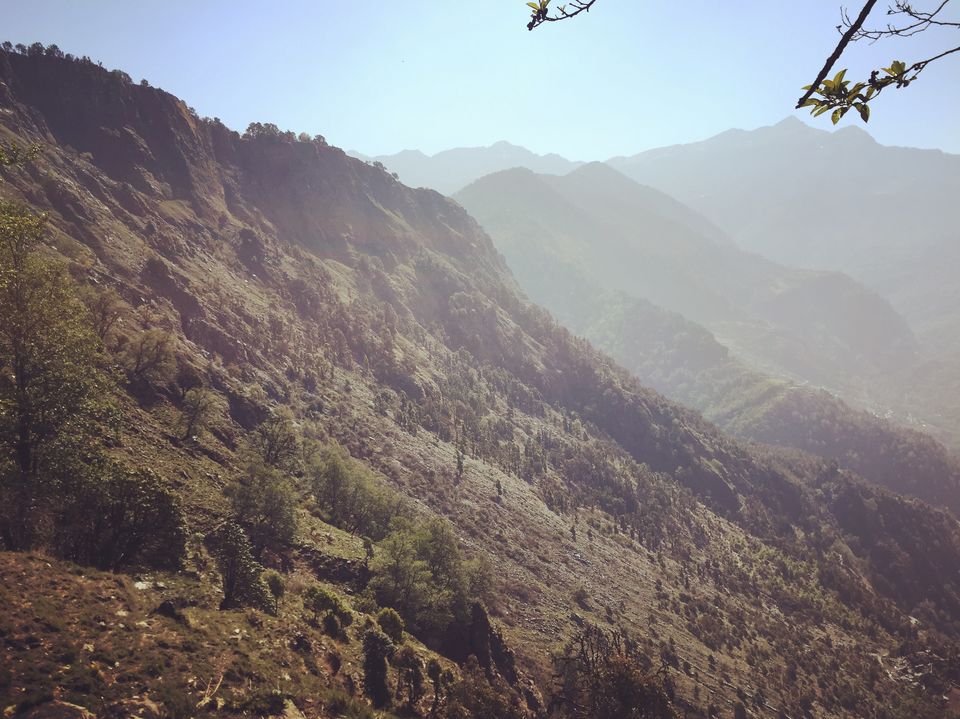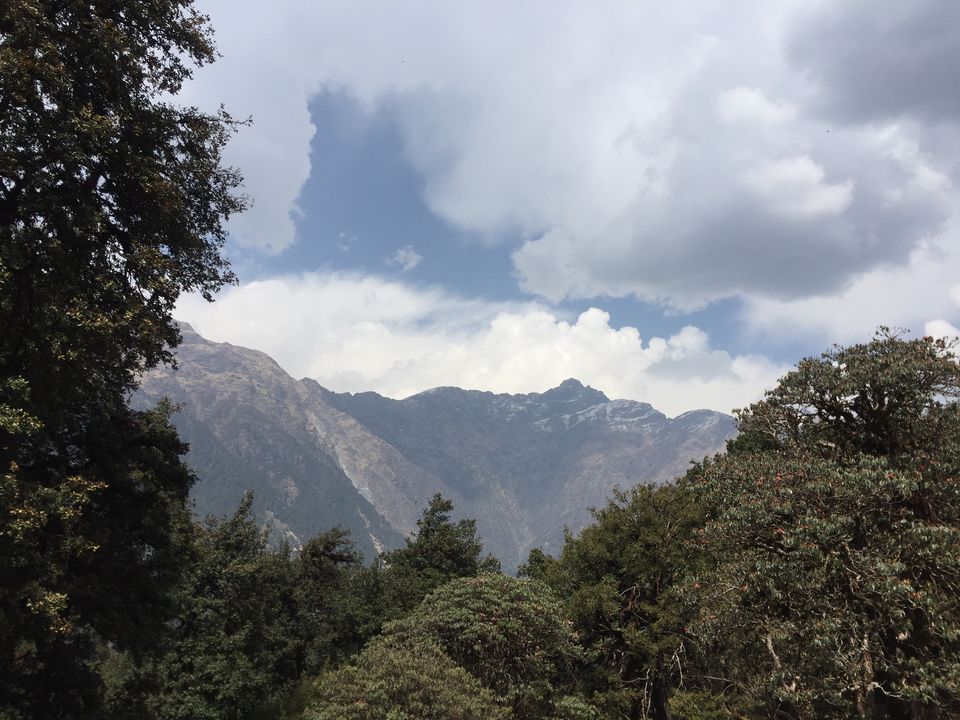 Day 4: We started for Chandrashila summit at 3 am so that we could reach there by the time of sunrise. It is well defined road till Tungnath temple. We started in dark, as soon as slowly the light brightening up our it was such a beautiful walk with snow caps getting golden crown as the sun starts to rise. After Tungnath temple the trail is rocky and muddy but it is not difficult or too steep. As soon as you the reach the summit it is such a amazement, the mountains all around you would stump you. Pictures would just show you how it is to be there but you need to be there to experience that moment.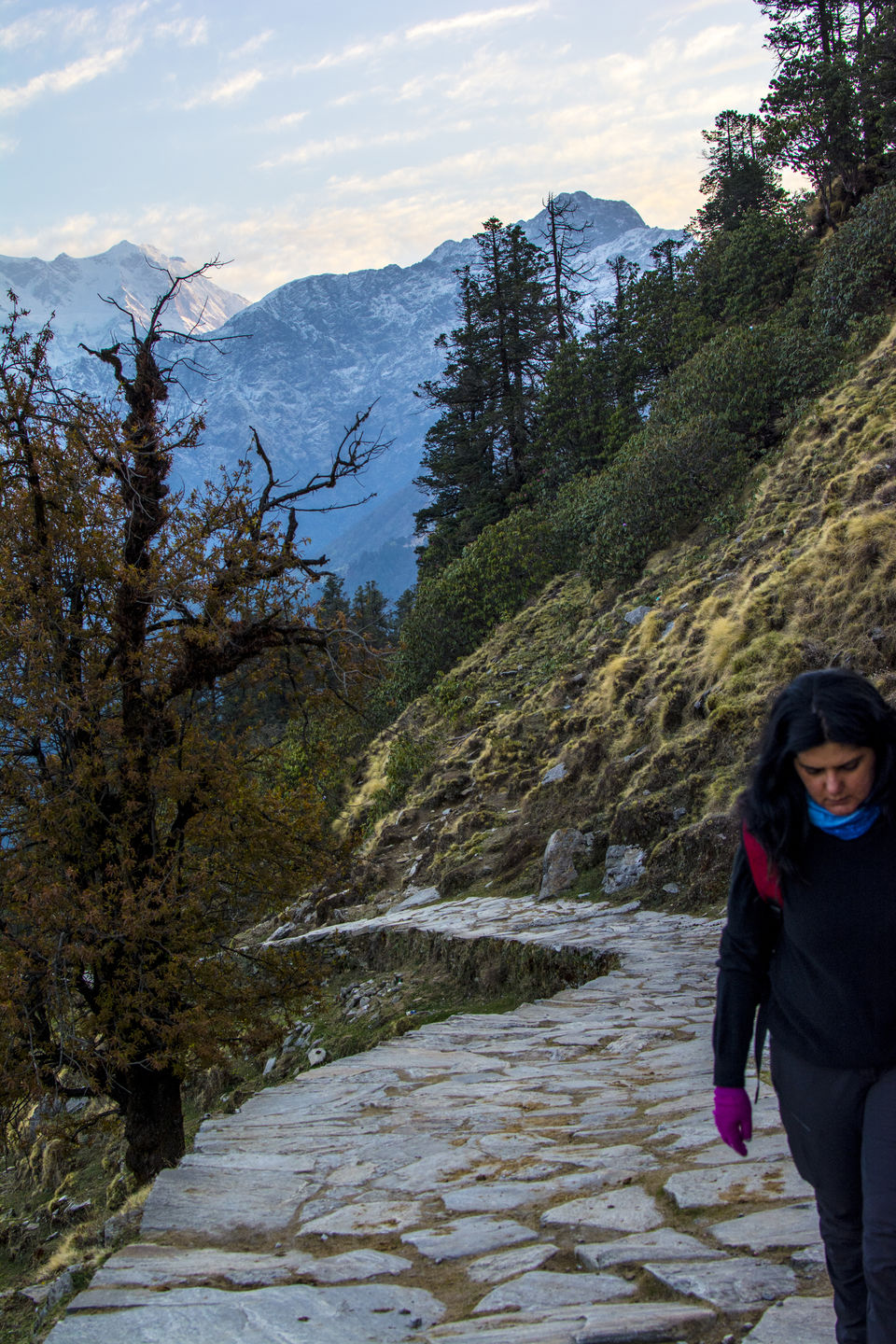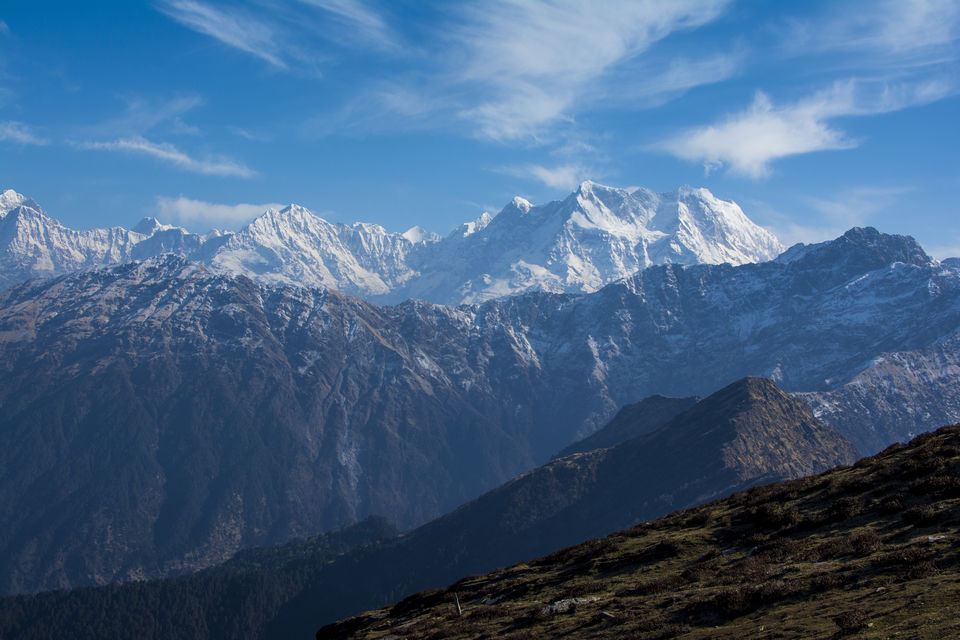 We camped here for the night amongst the millions of stars.
Day 5: It is time to return to Rishikesh. A drive of 6-7 hours from cold mountains to hot town. Those Himalayan ranges are relived again and again as soon as close my eyes.