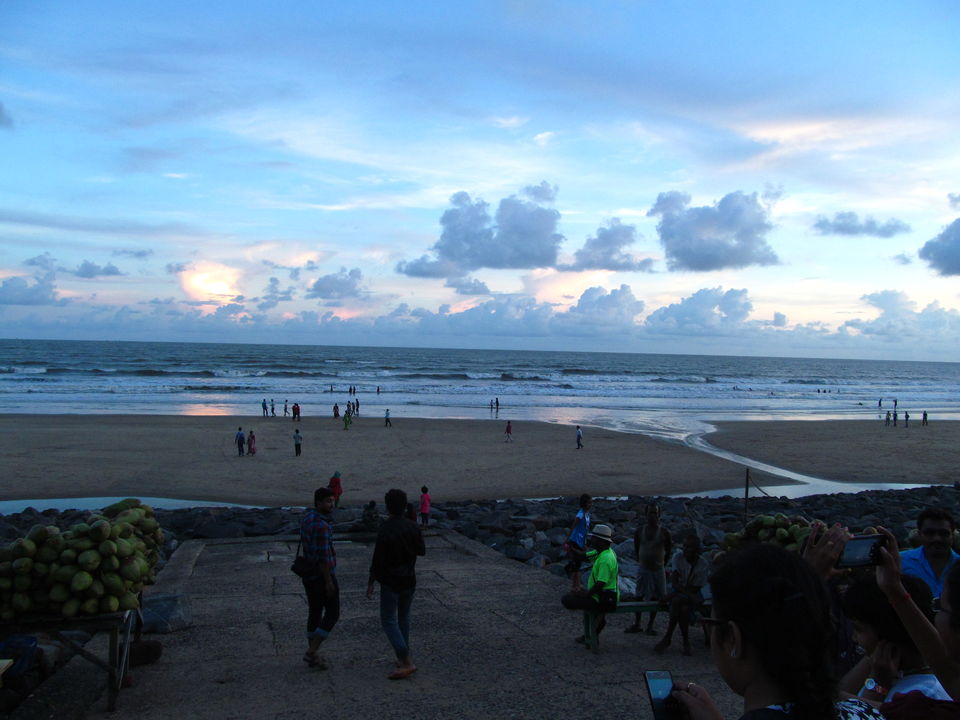 Digha, a weekend escape every bengali loves to go and loves to lost in the sound of waves. One saturday I with my friends planned to go one of my friend's place at Jaleswar. By evening our plan to enjoy the sea at Digha was made. Few kilometers away from Mohanpur by car we reached Digha. Digha beaches are the oldest ones and quiet favourite place among every bengali. Digha brings you the calmness of the sea in its quiet beaches. When we reached by evening high tide was going on, giving yourself to the serenity we were lost in the sound of waves, the cool breeze and the beautiful red sky. The rising water was too playing with us, everytime we keep our shoes and belongings on the beach and getting busy with sea, few minutes later we found our shoes being floating in the waves and we would again keep them more away to avoid being washed away. The joy it bringing made us forget all our daily worries. The mighty sea had taken all our city commotions. Time was passing with every wave. Sitting on the stones at the beach and seeing the orchestra of waves will make your soul like listening to unheard music of nature. The waves were just like the music player organised in studio, the clashing of waves, one wave repelling back from shore and another coming to the shore. Hours can be spend watching this orchestra of waves.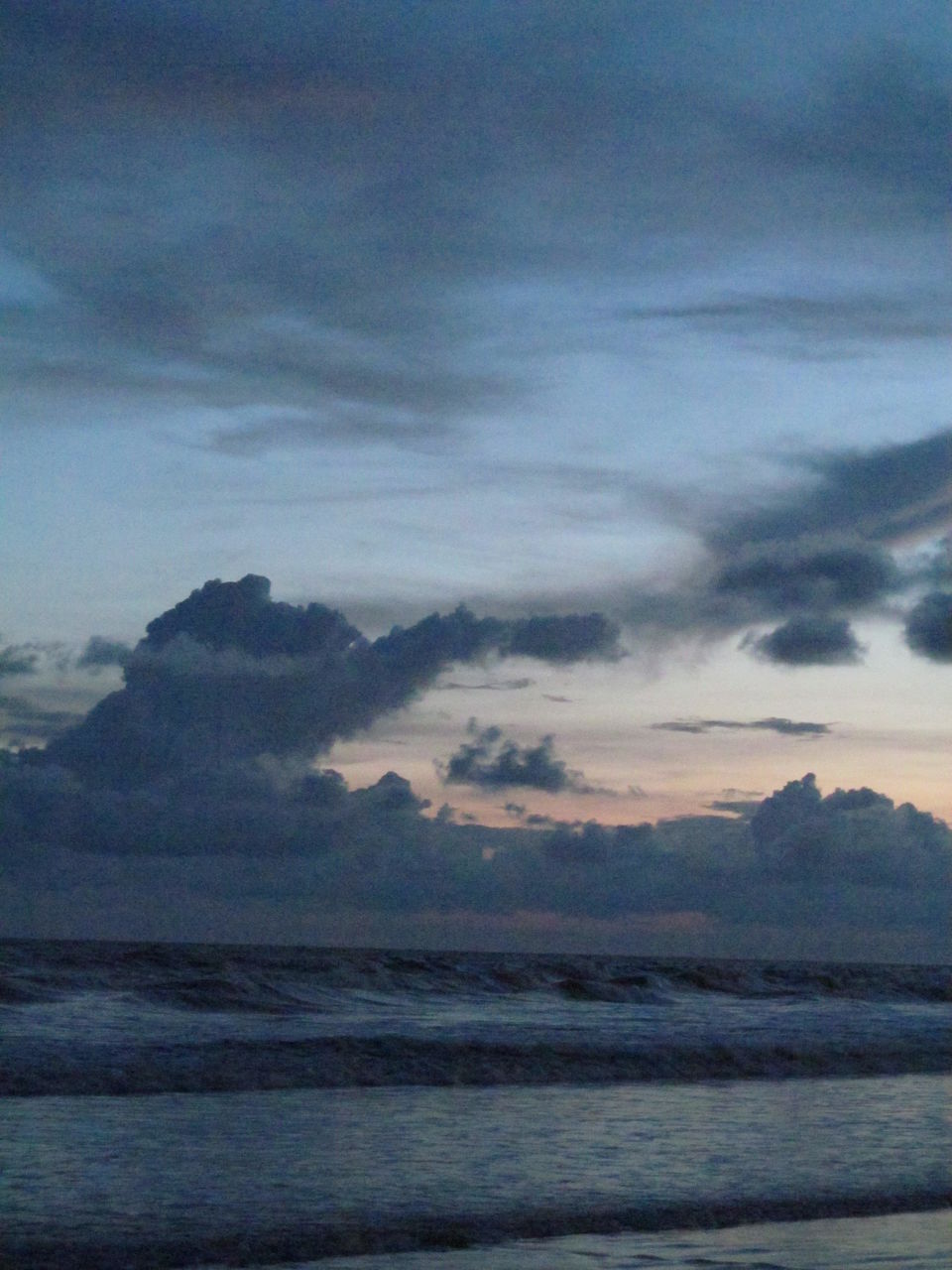 More things to do
Digha has two beaches, one is New Digha and the other one Old Digha. tourists likes both the beaches as both has something different to offer. New Digha is complete with every beach essentials with peace. Whereas Old Digha will give you to carry more of your memories. Biswa Bangla, an West Bengal government initiative as build a open air theatre near the shore and brings you the culture of India. That day we enjoyed Kathakali dance from Kerala. Markets has been made to take souvenir. Starting from sea shell jewellery to every beach perfect articles will make your money to buy for your dear ones. The wind chandeliers or chimes waving to the sea breeze makes so nice sound.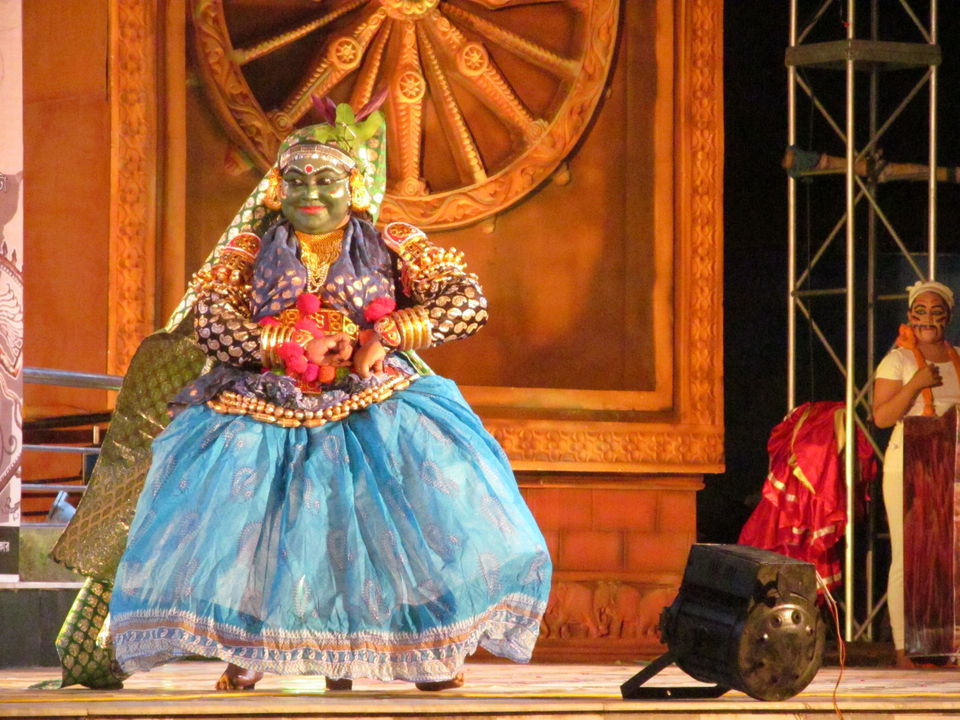 Digha remains tourists occupied year around. Sea, sea shore, sea shells and sea food all makes your trip accomplished. Digha has many other attractions like gardens and a science city. Digha is well connected by railway and roadway.
Our trip made us all energized to go through daily challenges again. But the sound of waves is never forgetting and will play in loop always.