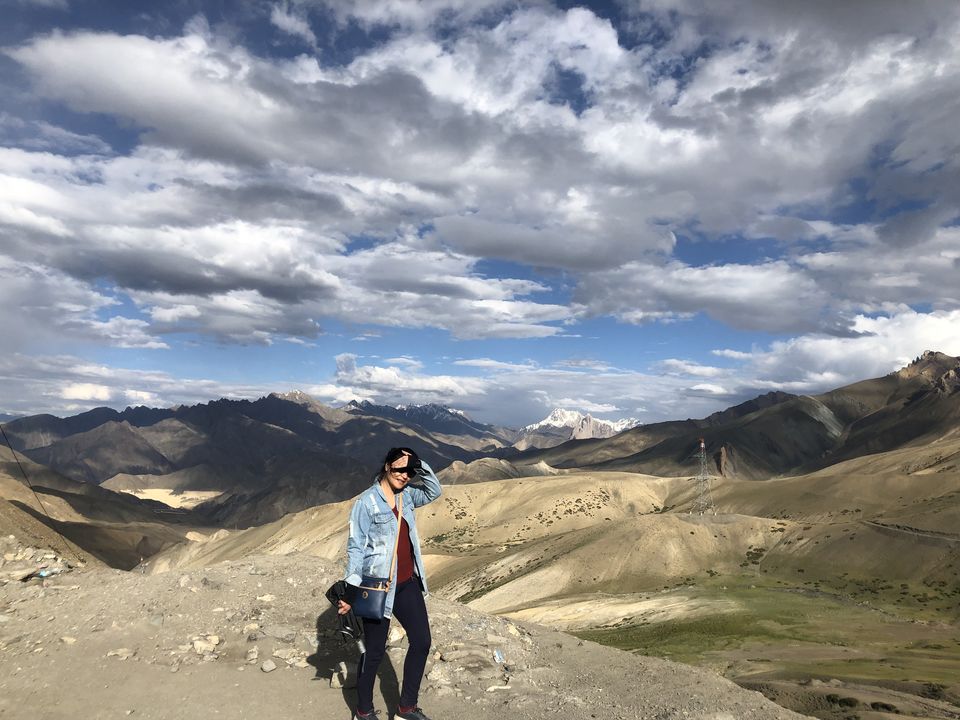 Someone once said, if you've seen Switzerland you don't need to see Kashmir and if you've seen Kashmir you don't need to see Switzerland. Well, well, though I haven't traveled to Switzerland, I believe it's definitely Kashmir on steroids!
After a couple of fun days in Srinagar we were geared for our long drive to Leh. I must confess this has to be one of the most scenic drives I've taken so far. We stopped by Sonmarg for a night, then passed through Drass, Kargil, stopping for two nights at Uley Eco resort and then eventually driving to Leh the next morning. This drive is a must if you want to get acclimatized to the high altitude of Ladakh and surf a bit of Kashmir along the way. So our first stop was the picturesque Sonmarg with its 'Switzerland on steroids' kinda vibe and the breathtaking rolling hills. We did our glamping bit at Green Camps and stayed in fancy tents with fancy toilets, after which we explored the valley on horses and took thousands of pictures of this scenic valley. The horses were out of picture books and truly we felt were in some European fable. Later that night we had a sumptous dinner and left early morning for Uley.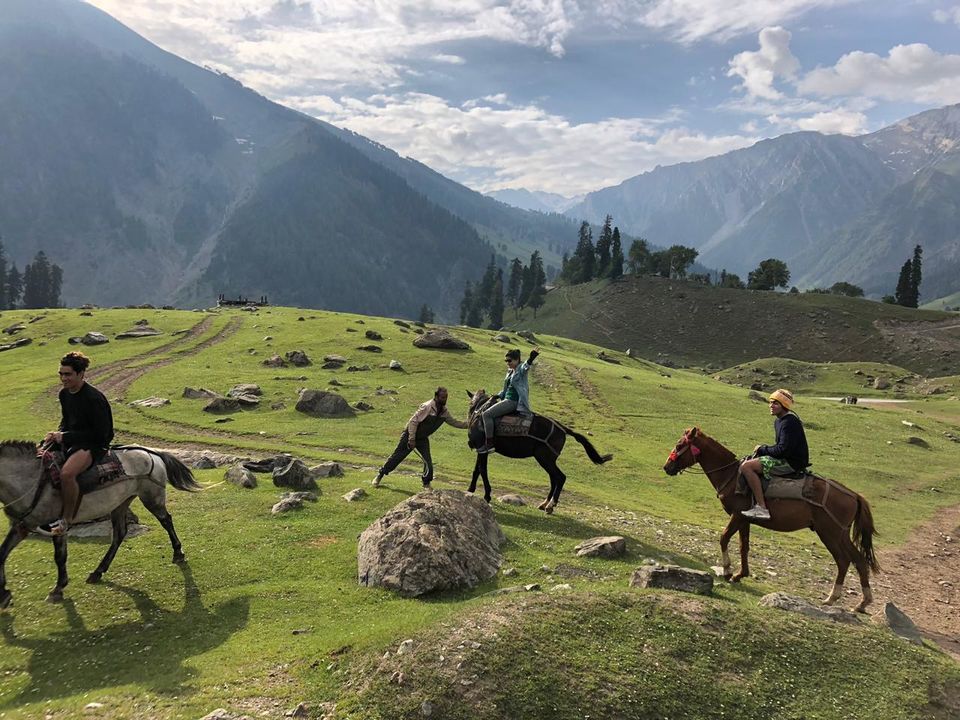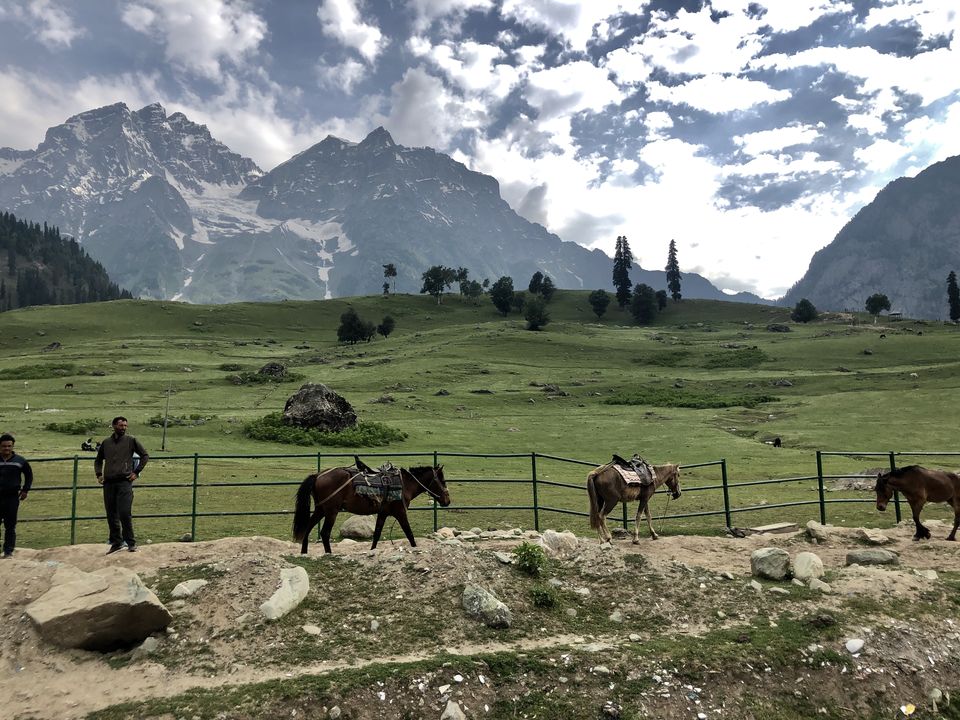 We passed by Drass a small settlement, bought some meds from a Chemists shop and then proceeded to Kargil. Kargil is a small military base and has a museum and a war memorial dedicated to the soldiers who had fought and died in the immortal battle. We spent some time around the war memorial, paid our respects and then proceeded to Uley. While driving to Uley which was almost an 8 hour drive we stopped by a region aptly called Moonland; this is where Ladakh really begins and it does look like the surface of the moon. We spent a few minutes there, had some chai at a cafe and then proceeded to drive before it became too dark and of course cold as hell.
Uley Eco resort is a fantastic resort/ village that provides bicycling, white water rafting, rappeling activities for adventure lovers. It's located right in the middle of nowhere and has a vibe of its own. At night we were shown the magical galaxy of stars through their wonderful telescope and given a small lesson on astronomy. Since there was zero network and zero wifi we made real life connections and made plenty of friends that night. The resort has a great kitchen, sauna massage parlour and sport activities for the nature and adventure lovers.
Finally, the next morning we drove to Leh which was just a two hour drive. Upon reaching Leh, none of us experienced any altitude sickness as we had suitably acclimatized to the height via this incredible and memorable drive.