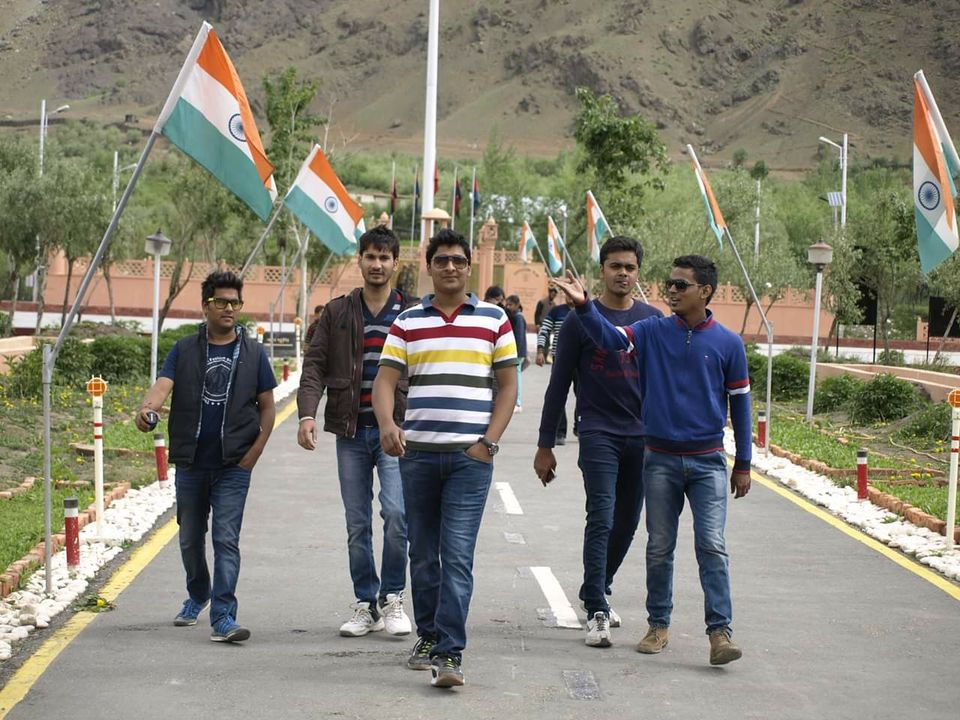 Road trip from Jammu to sonmarg via shringar night stay at sonmarg.
Local sight seeing at 2-3 points by horse riding be careful with the rates of horse riding they manuplate you with their teriff rates over night at sonmarg.
Strat from sonmarg to drass on the way stop at zero point and zozila pass zozila pass is a must to take a hault in between the journey at evening stay at drass
Morning start from drass for leh in between take a look a kargil war memorial and feel the magnetic hill phenomenon evening reach at leh
Take rest at leh as the altitude sickeness is very common here
Local sight seeing and market visit this day.
Move from leh to nubra valley via khardungla pass
Nubra is a pure nature's miracle.
Stay at all the three places dixit,sumur and hundar
So this day stay at sumur
Move from sumur to hundar over night in hundar enjoy yak ride and taste the yak milk there
Move from hundar to dixit stay up in apple county enjoy night programmes in resort.
Move from dixit to leh 120 kms via khardungla
Enjoy local food in leh and explore the market visit stupa in night
Travel from leh to pangong night stay in pangong
Enjoy morning sunrise in pangong and move back to leh and over night at leh .
Take a flight back or you can get down via same route from leh to Jammu either you can also explore the Leh to Manali route via rotang pass.
If you are on a bike trip carry all the necceties compulsory wear long leather boots and have leather jacket to avoid the cold temperature.
For more detailed information message me will let you know the details .