Our Top experiences in Abu Dabhi
1. Sheikh Zayed mosque
Just Wow effect!! Monument is simply stunning, incredible piece of architecture. Ladies will have to borrow traditional black dress available at the mosque and have to deposit one national ID card to get this dress i.e driving license (passports are not accepted), Men are also required to wear respectful clothing shorts, vests etc are not allowed. A must visit place while travel to Abu Dabhi.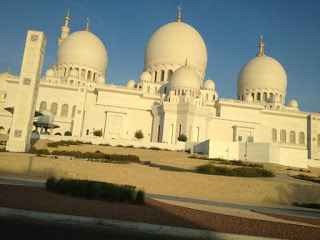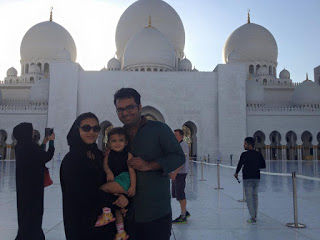 2.Breakfast at observation deck 300 Jumeriah towers
Observation deck at Jumeirah Etihad towers.only answer to Burj khalifa in UAE. Its great to see city from 300 meters while sipping a cup of coffee or drinks. One of the finest palace in Abu Dabhi to Dine, Pre booking is required. Fridays are little crowded. A bit expensive but great service and Amazing views.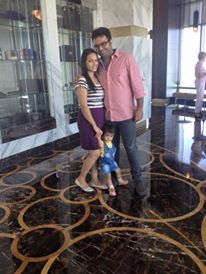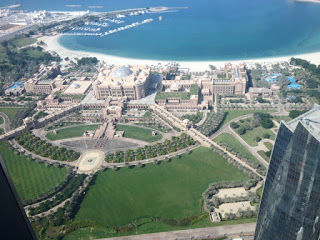 3.Ferrari world(Theme park)
Theme park represents everything about Ferrari, Ferrari world will not excite you much if you have visited Universal studios or Disney land, Just few roller coasters are exception here i.e world faster roller coaster, its to crowded on weekends, its better to buy Gold pass as it will give fast access to the rides, and priority seating for the shows i.e 4d 5d shows, for teenage kids this place is heaven. Can spend around 5 6 hours.
4. Yas water park
A perfect way to kill time on a hot day in Abu Dabhi, Thrilling and adventurous water rides or just relax in a pool, its advisable to take gold pass for fast access to all rides, lot of dining options are available in the park, overall a good place to spend a day but Water park at Atlantis Dubai and other parks in UAE are much better.
5. Yas beach
Beautiful beach, well kept, easy access if you are staying on Yas island, shuttle service are available to and from from the hotel. Nice place to spend couple of hours on the beach, music, sheesha, alcohol, sun beds to lay, water sports activities sailing surfing wake boarding . It serves finest Pizza in UAE. Worth a visit place.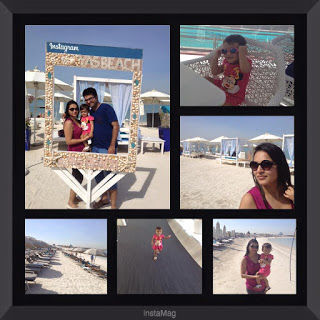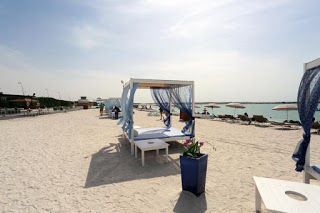 6.Yas marina
A worth visit place after sunset located at walking distance from Yas island hotels, plenty of cafes and lounge options are available to cater everyones taste, must visit place for every foodie American, European, Lebanese, Turkish and many other options are available. Apart from food also hire a yacht for sometime and enjoy spectacular views of Yas viceroy hotel and Marina. Theres musical fountain located in middle of marina where children can splash in the water and enjoy music.
7.Driving at Yas Marina Circut
Experience worth every penny we spend, driving on the Circut was crazy experience. We drove Chevrolet Camaro, many other options available i.e Aston Martin, Ferrari. Shoes, Helmet, gloves and dress will be provided at the track. Other experience also available like drift Taxi experience. Every Morning 6 to 9 Am track is open for cycling you can rent a bike outside. One of the most iconic place in Abu Dabhi.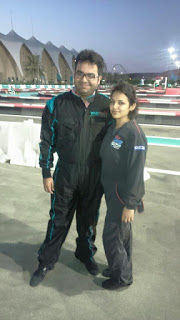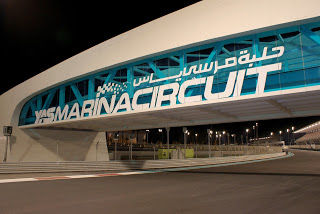 8.Evening at Emirates Palace
Emirates Palace most luxurious and iconic place in UAE, indoor and outdoor architecture are worth seeing, he place is gorgeous and picaresque, staff is friendly and helpful. There are plenty of options available for dining and cafes, its advisable to prebook the table before going, Camel burger,signature coffee with Gold flakes are signature and must try dishes at cafe. Restaurant are on very expensive side compared to other eateries in Abu Dabhi, but must try place.
9.Shopping at Yas Mall
If you are shopaholic this is perfect place for you, nicest mall in Abu Dabhi. Mostly caters high end brands mostly European, perfect place to shop. Tiring place if you wanna see entire mall, strange place and difficult at times to locate specific place. Food court in mall is reasonable and offers world wide cuisine and also has some open air restaurants which is good place to relax after tiring day at shopping with good music and alcohol.
10.Cycling in Yas Island
Eco Friendly way to travel around Yas Island, cycles are available at many locations, Yas island has separate cycling track, maps are available and also sign boards can guide easily, its the best way to travel around the island. Water stations and stands are built at many locations on track. you can also join a guided tour around the island on bike. Bike rent starts from around 10 AED per hour.
Frequent searches leading to this page:-
list of 3 star hotels in dubai with contact numbers, best places to visit in dubai, holiday packages from Dubai, Dubai December holiday packages