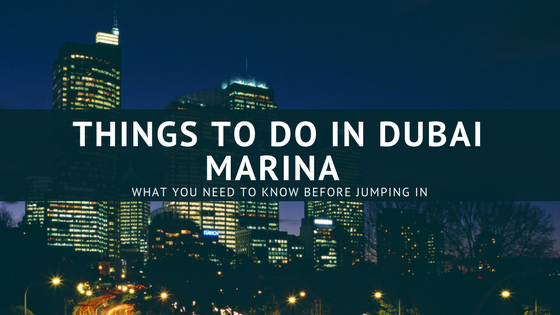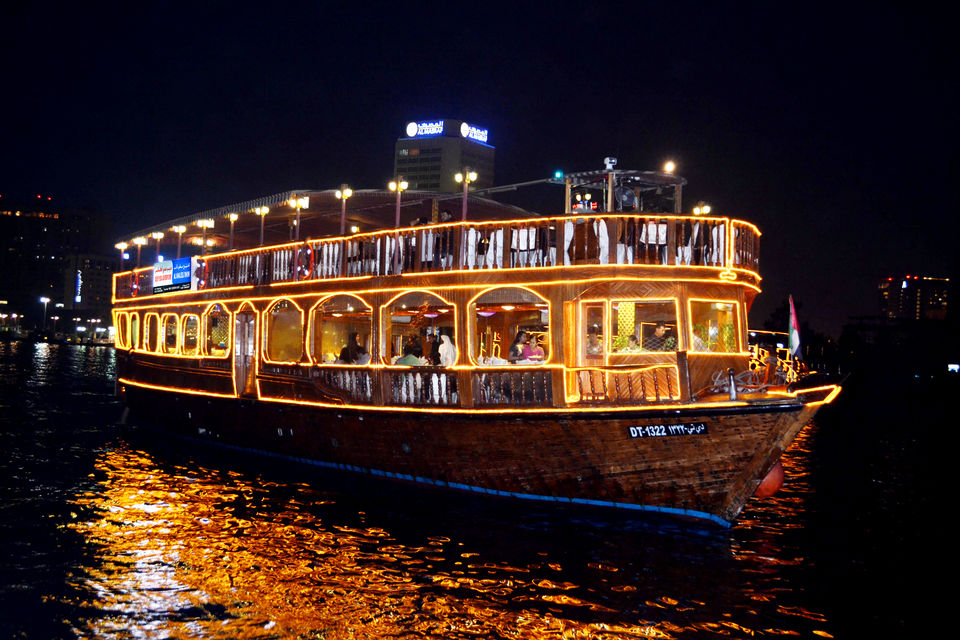 When you feel jaded, it's time you need a break from your tedious schedule of home to office and office to home. One needs to go to a place where you can feel as a free bird. When such things come to your mind, I would suggest you to one of the best destinations you can ever go and that is Dubai and in Dubai Marina is a famous destination.

Top ten things to do in Dubai Marina Exclusive Fishing, The Sheikh Mohammed of Cultural Understanding, Ravi Restaurant, Zero Gravity, Helicopter Ride, JBR Beach, Pure sky Lounge, Jetty Lounge, Toro Toro and Dinner at Fume.
Dubai Marina Mall
The vibrant lifestyle of Dubai Marina is also reflected in Dubai Marina Mall. It is a four storied building. As compared to other buildings, but it's not more than heaven for people who like to go out shopping. Dubai Marina Mall is not only known for shopping but also for its delicious flavor of food. Dubai Marina Mall has also known for its events which are organized inside the mall. Some of the best brands in jewelry, Pandora, Damas, Mahaliti Jewelers. Among men fashion Alessandro Dell'aqua, Balman, Beyond The Beach Ocean, COS etc. Among women apparel H&M, Juicy Culture, Karen Millen, Lipsy London, Maje Paris etc. Kids center includes Lego, Mothercare, The toy store and for the people who like to read Hallmark, Al jabber Gallery are the place to see.
Rib Speedboat Sightseeing Tour
One and half hours of RIB speed boat touring gives a thrilling adventure to boat riders. One single boat carries ten people, which give them ample space to make their trip wonderful. One can view exciting places man-made living inland Palm Jumeirah and more. The ride gives you glorious view to Atlantis Burj Al Arab the boat also takes you through several royal places. Every single person who takes the ride would give thumbs up for the tour.
Dubai Marina Walk
Dubai Marina Walk is one of the best things to do in Dubai Marina, a city which is full of air-conditioned malls, it's very hard to think that, but it's still a good option to choose from as the 7 kilometer road has more than 300 outlets in which you can check and more than 60 restaurants of all different flavors. This makes it all more interesting, a mini world in its own.
Sky Dubai Mall of Emirates
Located near Dubai Marina Sky Dubai Mall of Emirates is a hot location to be visited in Dubai. It's a chilling place within an area of 3000 square meters with real snow. It's an enjoyable experience for the whole family and all age groups. It's the world largest indoor park. The main highlights of this park are below.
• Ski slope- Snow Skiing is worlds most popular sports game in the world when it comes to snow. Whether it beginner or experienced all come here to enjoy the snow game.
• Snowboarding- Similar to skiing, snowboarding is a snow sport where both feet are secured with same boat and one need to glide on snow.
• Chairlift- Chair Lift is made indoor high view of the ski Dubai Mall
• Snow Penguins - There is a colony made inside the park having Gentoo and King Penguins.
• Avalanche Café- It's an absolute must visit a center in Ski Dubai. One can visit the place by hiking or chair lift. One gets hot, warm coffee at a temperature of minus four degree Celsius.
• Ski School- Ski Dubai also has a skiing school who wants to learn skiing in Dubai.
• Snow Bullet- Snow bullet was first to be built in Ski Dubai in which a man can come down hanging from 16 meters above like a bullet.
Dubai Marina Dinner Cruise
Dubai Marina Star Luxury Dinner Cruise is one of the most exciting things to be done in Dubai Marina. You can book your table in a Dinner cruise and have a great evening of your life time. Within the 2-3 hours of your stay at the cruise in the chilling cold, you will be served with the cosine you want and make no doubt about you will feel like someone from a royal family visiting the place. That is the star mark of the evening you spent on board
Aquaventure water park
Aquaventure Water Park is an exciting place to visit for the people who love Water Park or adventures in the water. It is situated in Palm Jumeriah. There are rooms to stay if one wants to stay at the resort. Dolphin Encounter, Dolphin Adventure, Royal swims, Dolphin Cuba dive, Sea lion dive, Sea lion photo fun. Water slides, River Rides, Shark Feeding are some great experiences to have at the venue
Restaurants in Dubai Marina
Restaurants in Dubai Marina- Its some time for people who love foods and among these some are mentioned below
The Observatory- It is a hotel cum bar restaurant. With a great view and more delicious food. A great ambiance to be in.
Massimo's Italian restaurant- The best place to have Italian food crusty pizza.
Marina Social- It is a great place to visit which is inspired by British and Mediterranean food. An open kitchen, a separate bar allows people to interact with the chef
Zaroob Restaurant- Some who like to have an Arabian food Zaroob restaurant is the place to visit. The food is based on the theme of Arab street food.
Popular Hotels in Dubai Marina
• Dubai Marriot Hotel- It is a chain of JW Marriot hotel in Dubai. JW is itself a big name in the hotel industry, so there is nothing rest to say.
• Marina Hotel Apartment-Bedroom apartment, the room is exceptionally large with huge living room and kitchen. The price is fair compared to same quality in Dubai. The place is clean. Location is excellent in the Marina with a direct access ski Dubai.
• Address Dubai Marina- It is the best hotel when it comes to hospitality.
There are several more hotels where you will find yourself as a royal guest.
So as said before, one always needs a break from the tedious life to get refreshments and Dubai Marina is always a destination you can count on whether you are traveling alone or with your family. Whatever background you have and no matter which part of the globe you are coming. You can get all kinds of facilities