Dubai today is beyond just towering skyscrapers and camel rides on golden sand dunes. With everything from world class cuisine experiences to clean beaches and theme parks, the country has it all covered for it's expats and tourists alike. And, if slow touring a city is not your kind of travel and you'd rather do something more memorable, then why not indulge in one of the top 10 extreme sports in Dubai from the list below. You'll be surprised at the how much this city has to offer to the adrenaline junkies young and old, who come from around the globe to experience world class adventure sports in a desert.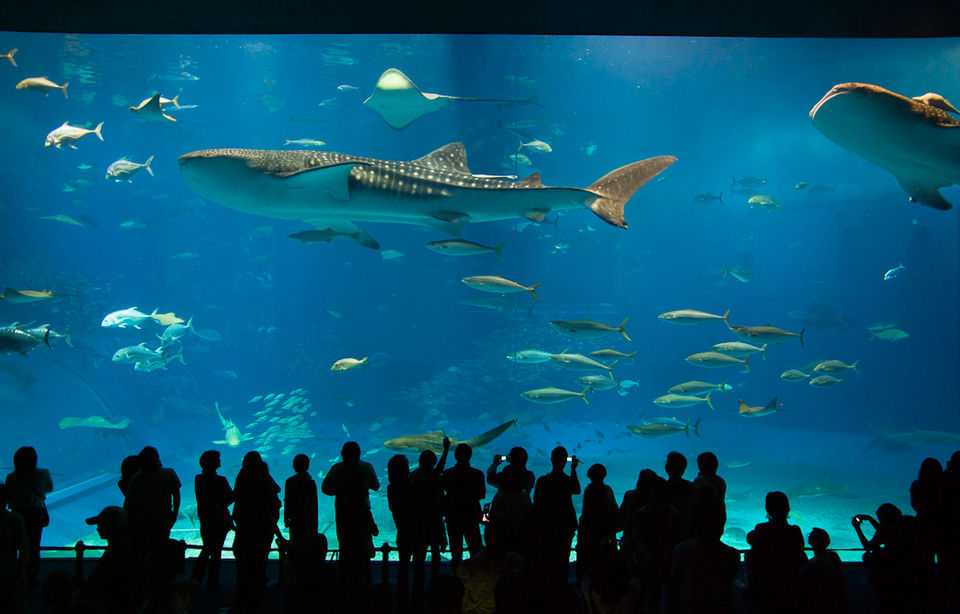 TOP 10 EXTREME SPORTS IN DUBAI
Skydiving: 1,750 DHS
With the highest amount of determination required to commit with this sport, the jump freefalling from thirteen thousand feet takes you from zero to two hundred and one per hour. This leap takes place in different locations around Dubai from over the popular palm island or over the desert and every location has a different price take starting from 1,750 DHS. To participate one must be eighteen years old and should weigh no more than hundred kilograms.
Dune Bashing: 200 DHS
If you are looking to do something with a group or with the family, this activity is perfect even for three year olds. Bumpy and high-low rides on the sand dunes in an SUV is a perfect way to enjoy a sun down in the Dubai desert. For approximately 200 DHS per person this activity alongside a desert safari is very popular amongst visitors to the emirates. There are more options to camp out in the desert for a night or stay in one of the heritage villages to experience the desert way of life.
Shark Diving: 750 DHS
A chance to swim with friendly sharks in a mall is like no other. The Dubai mall offers a change to swim with the sharks as well as a short diving course to do the same. Scuba diving with sharks and many other water creatures is a great experience for first time scuba divers at only 750 DHS and you have to be at least ten years old to do so.
Fly Boarding: 300 DHS
Also known as Hydroflying, is a great way to kill time by soaring across the Dubai's majestic skyline on water at a top speed of fourty kilometers per hour and try a number of tricks in the air. Just get your swimwear along and a proof of you being at least eighteen years old.
Water slides & Roller Coasters: 255 DHS
Dubai has some of the most extreme rides and slides in massive amusement parks. Most of the parks are interconnected (water park and theme park) and one-time ticket purchase gives easy access to many of these parks that works out really well as a deal if you are an amusement park fanatic. Parks like Wild Wadi, Aquaventure, IMG world, Bollywood park and Lego land are only a few of the twenty-four parks in Dubai alone.
Motor Racing: 1200 DHS
To get your nerves racing there is no better way than to head to the Motor city in Dubai and fulfil your inner Formula One dreams by driving on the world's longest straight circuit. This experience however is not available to anyone under the age of twenty-one and has to have a valid driving license. Drive in a BHO single seater for hundred kilometers per hour in four seconds or drive around in a super car like a Ferrari and Aston Martin.
Bungee Jumping: 360 DHS
Experience this extreme sport of jumping from a tall structure while being connected to a large elastic cord in Dubai at Gravity Zone. This place also holds the Bungee Jump World Record for the most number of jumps done in twenty-four hours. This nerve wracking experience can cost up to 360 DHS per person and one must be at least fourteen years old and 120 kgs to be eligible to do it.
Indoor Skiing: 880 DHS
Have you ever wondered about skiing in a desert? Well the folks of Dubai have made that possible in the Mall of the Emirates. Dubai has a ski resort style indoor skiing facility called Ski Dubai with real snow, temperature as low and comfortable as -1º to -2º Celsius and is equivalent to three football fields. The place has an advanced as well as a beginner level ski slope and a separate training section with trainers for beginners. With many snow activities inside the center, including a lesson costs around 800 DHS per person.
Micolighting: 150 DHS
This lets you fulfil your flying dreams over deserts, lagoons and green plains for a mere 150 DHS. An experience that helps you expand your understanding of the aerospace. One must be at least fourteen years old to be able to glide in the air.
Sand Boarding: 220 DHS
Dune bashing too basic and not enough adrenalin rushing for you then try sand boarding for which you do not require to have any snow boarding experience. It is like snow boarding in the mountains only this is in the desert where you will find your self kicking more sand. For only 220 DHS you can get hours of practice for this sport at Al Hamer which is Dubai's tallest san dune at 100m.