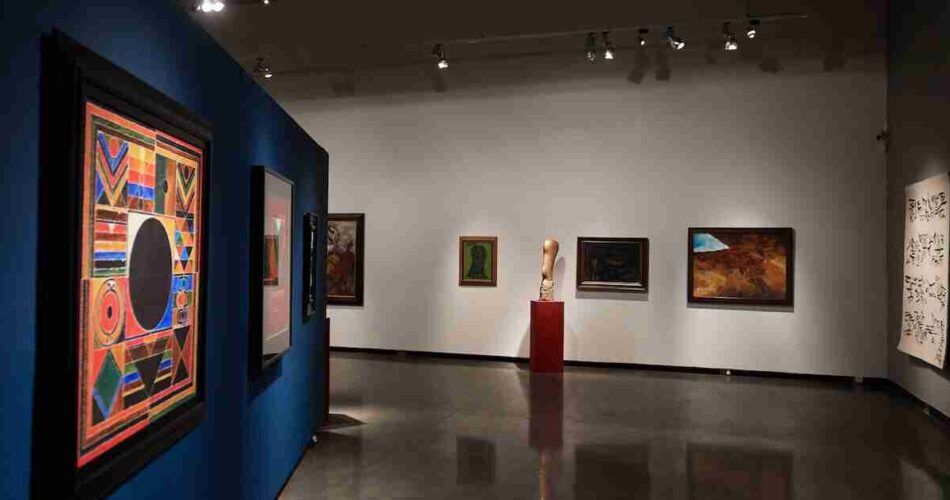 In addition to its high-end hotels, shopping malls, and entertainment options, Dubai is known for its magnificent art galleries. You will also appreciate the other interesting aspect of Dubai, which resides in its exhibits and art museums while soaking up its opulence. With each day, thanks to the imaginative minds of national and local people, creativity is thriving in Dubai. If you are an art collector or want to be an art appreciator, then while you are in Dubai, go to these masterpieces. In Dubai, your spirit, body and soul will be full of pure tranquilly when visiting different museums and galleries. Any of the finest works inspired by tradition, politics and identity are shown in exhibits held in different galleries and museums. There is more than enough more to learn outside painting, and you can spend several hours appreciating talented creators' imaginative and out-of-the-box creations. If you want to go to Dubai? Book Dubai Holiday Packages at the best price & enjoy the Art Galleries.
Top 10 Art Galleries In Dubai
1. XVA
Located in the glorious quarters of Dubai, XVA has been one of the Middle East's most prominent art museums. The main hall, created in 2004, is known for its modern art inspired by different Arab nations. Herewith different cultural backgrounds, you can get to see the illustrations. The museum conducts worldwide exhibits and gets tonnes of praise from creative types.
Location: XVA Gallery, Al Fahidi Neighbourhood, Bur Dubai, P.O. Box 37304 Dubai, UAE
Timings: 7 days a week: 10:00 am - 06:00 pm.
2. Gallery One

This is an excellent spot for your friends and family to find some memorabilia and presents. Though its galleries seem to be very restricted, there are various adorable items to find here such as flipping books, stickers, post-it notes, and much more. The remarkable paintings and sculptures by creators, both well-known and growing. The exhibition primarily includes merchandise that is culturally influenced and each one is assembled with an unbridled passion for innovation. In addition, all the items are built with materials of a high standard and this is one of their biggest advantages.

3. The Third Line
The Third Line, which houses excellent work by regional as well as foreign designers, attracts the interest of art enthusiasts from all over the world. In order to foster art in the city, the venue operates non-profit complementary initiatives. The workshop also emphasises the publishing of books by numerous prominent writers, including Laleh Khorramian, Farah Al Qasimi, Abbas Akhavan, and others. The Third Line has been making attempts to lift the prestige of works of art for several years and will continue to do the same to this day.
Location: Unit H80, Alserkal Avenue - Dubai - United Arab Emirates

Timings: Friday closed, rest all days open from 10:00 am - 7:00 pm
4. Elmarsa Gallery
Opened in 1994, this exhibition focuses almost exclusively on regional creators' abilities. The collection connects the area with the elegance of art while offering a great forum for creatives across the Middle East. The creative artists leave no room for doubt with a modern strategy to attract the tourists who come to see their futuristic craftsmanship. Therefore be prepared to be fascinated with the artistic compositions inspired by African, Arab, and Mediterranean communities.

Location: Unit 23 Alserkal Avenue, Al Quoz 1 - Dubai - United Arab Emirates
Timings: Mon:10:00 am - 7:00 pm
5. Ayyam Gallery

If you are an ardent fan of modern art, do not cancel your visit to the Ayyam Gallery. The museum works hard to push creativity to the next tier with a non-profit perspective. It succeeds tremendously in polishing both new and existing creators' abilities. Several of the designers who impress art lovers with their vibrant paintings are Sadik Kwaish Alfraji, Safwan Dahoul, Elias Izoli, Sama Alshaibi, and Samia Halaby.
Location: Unit B11, Alserkal Avenue Exit 43 of SZR, Al Quoz Street 8 - Dubai - United Arab Emirates
Timings: Mon to Thu: 10:00 am - 6:00 pm