Dubai, the city of superlatives is not exactly cheap. Yes, the flight tickets these days are inexpensive, and thanks to hostels and Airbnbs, your stay is sorted too. But when it comes to enjoying sights, visiting numerous theme parks and experiencing other amazing things on offer, Dubai can be a dampener on your pocket. With Michelin Star restaurants, hallmark of fine dining, super cars and the most luxurious hotel in the world - Burj Al Arab Jumeirah, Dubai definitely isn't cheap. However, there are some things to do and places to visit in Dubai for free like tracing the old city and some only-in-Dubai spectacles, that will keep even the most frugal travellers entertained! There are a few selective experiences that you can have in Dubai, that don't cost a single dirham!
Things To Do and Places to Visit in Dubai for Free
1. Experience Dubai's Culture And Heritage
Al Shindagha is an area near Dubai Creek where the modern development of Dubai started. The best of Dubai's culture and heritage is on display here. From potters, weavers, and practitioners of traditional crafts, to demonstrations of pearl diving, make visiting this area an absolutely delightful experience.
Where - Al Shindagha Area, near the mouth of Dubai Creek
Timings - Saturday – Thursday 8.30 am - 10 pm; Fridays 3.30 pm - 10 pm.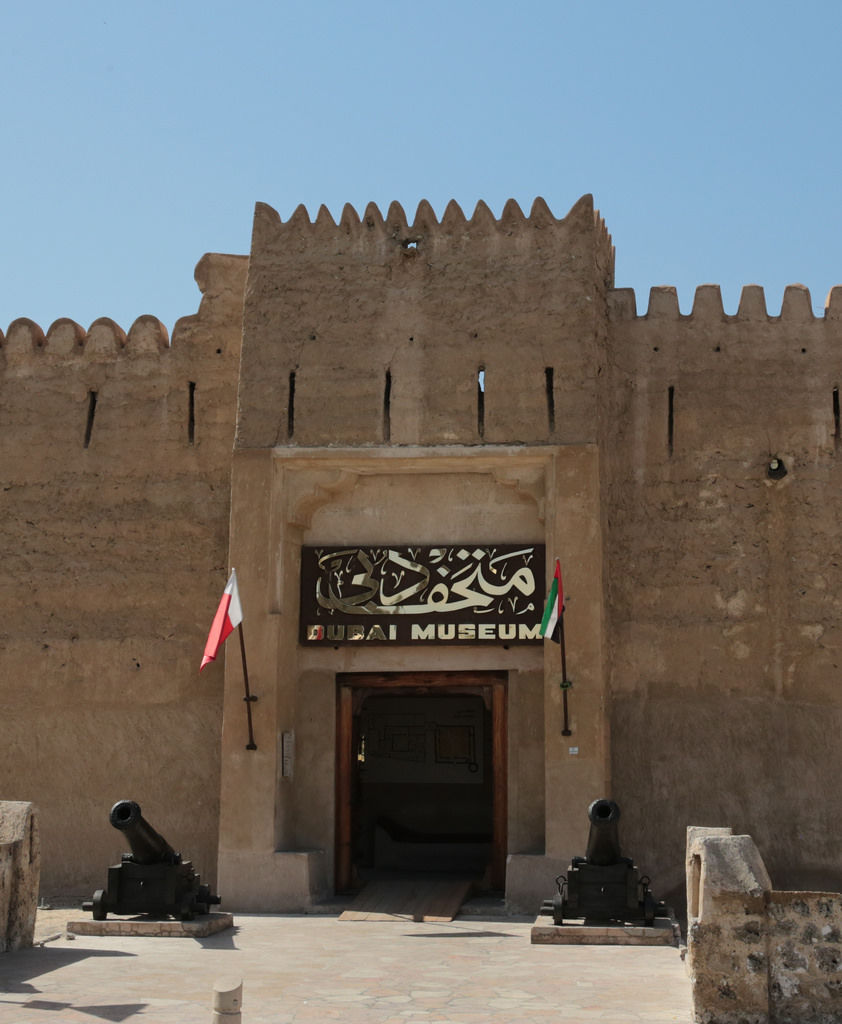 2. Visit the Camel Museum for an insight into the life of an Arabic Camel
The Camel Museum is a unique place to visit. A visit here helps you understand this resilient animal, and its close relationship with the people of UAE. It shows the past relationship between man and camel, and how it went beyond using the camel just for transportation. It also shows the current interest in camels and how they are taken in, cared for and treated with love and warmth.
Where - Al Shindagha Heritage Village
Timings - Sunday – Thursday; 8 am - 2 pm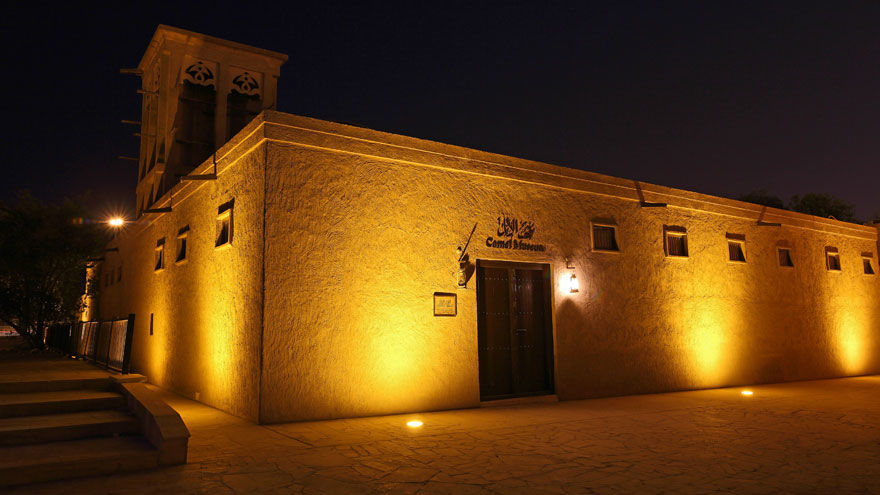 3. Be mesemeriszed by the enchanting Dubai Fountains Display
One of the most popular free things to do in Dubai is to watch the beautiful display of the fountains outside Dubai Mall, dancing in sync with a musical soundtrack.
Where - Outside Dubai Mall
Timings - Every 30 minutes from 6pm to 11pm. Also, from Monday to Thursday and Saturday – Sunday at 1 pm and 1.30 pm. And on Fridays at 1.30 pm and 2 pm.
Tip: This is one of the most popular attraction in Dubai. Try and be there in time to catch a good spot for the best views.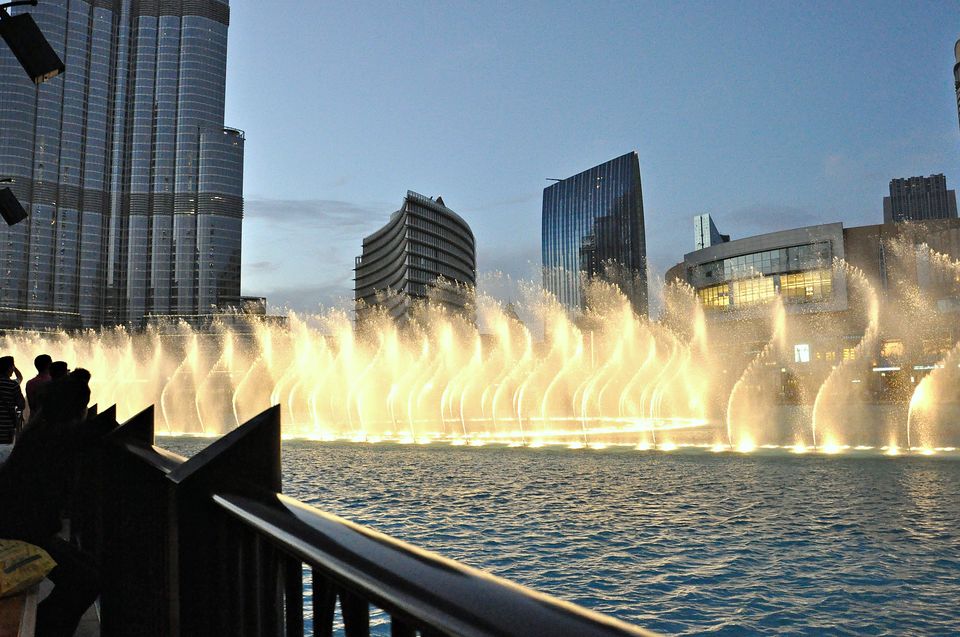 4. Free Entry To The Jumeirah Beach Corniche for a fun beach day!
800 meters of beach front, jogging track, showers, children's play areas, and shaded picnic grounds make the Jumeirah Beach Corniche the most fun place to hang out. The corniche is 14km long and starts from Dubai Marine Beach Resort, ending all the way at the Burj Al Arab hotel.
Where - Next to the Dubai Marine Beach Resort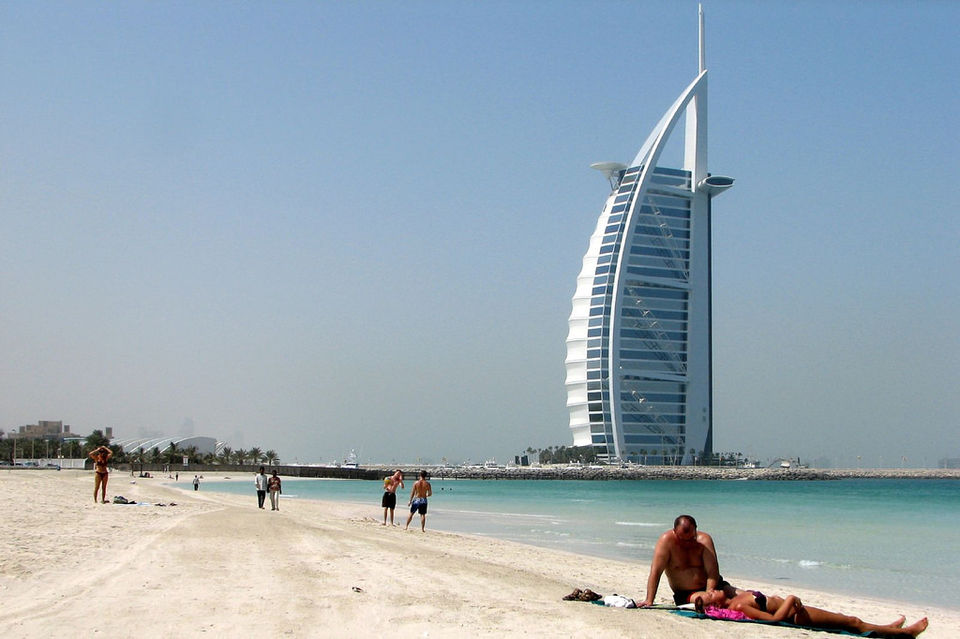 5. Visit the Gold and Spice Souks for an exciting time in the heart of Dubai
The bustling old souk in the Deira District is the heart of Dubai. The old market has glittering stores full of gold ware stores and an aromatic atmosphere fuelled by the numerous spice shops lining the streets. From gold watches to extravagant necklaces, from everyday spices like cardamom and cinnamon to exotic ones such as star anise and saffron, you get everything here. Now agreed that you can't buy these things for free, but wandering through the market is a great experience that won't cost you a Dirham!
Where - Northern side of the Deira Creek near the Al Ras Metro Station
Timings - Daily, from 9am - 1pm and 4pm - 10pm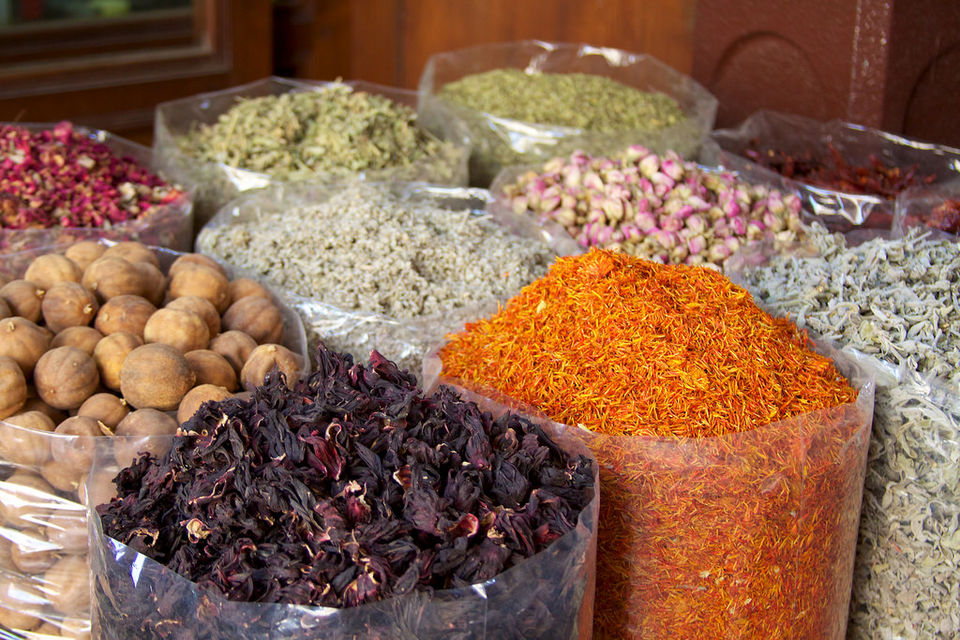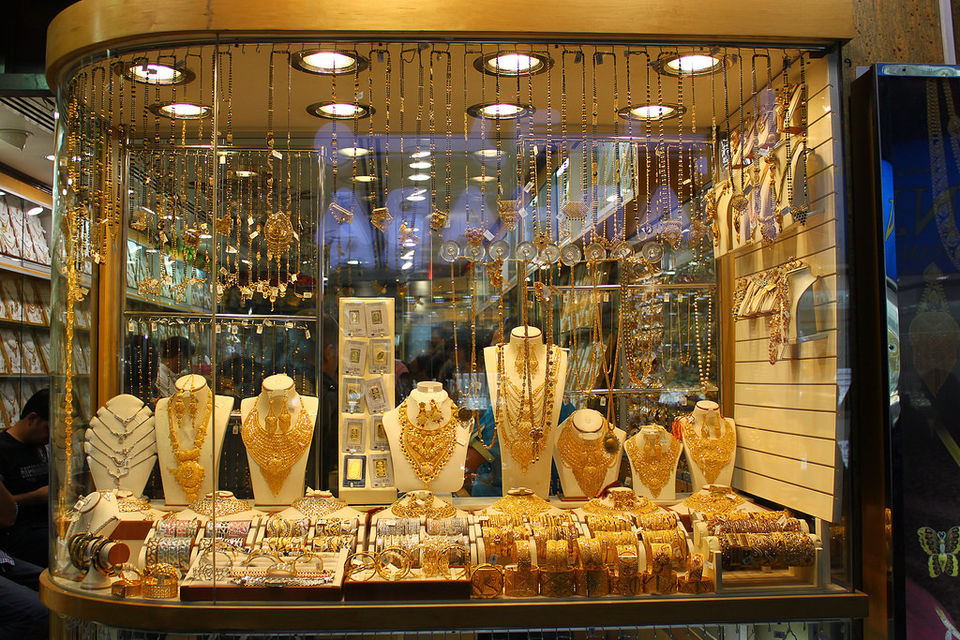 6. Free Dance To The Peppy Numbers
Nightclubs are the best way to spend an evening, enjoying yourself. And the best ones usually levy a heavy cover charge to let you even enter. However, there is one, uber cool, ultra-popular nightclub in Dubai where you can enter for free! Chic environment, leather sofas, over-sized lamps and your favourite hits from the 80s and 90s await you at Societe Dubai. This popular nightclub lets you enter for free on Fridays! Now whether you spend money inside or not is your call, but at least you can enter and enjoy the music for free!
Where - Societe Dubai, Marina Byblos Hotel, Dubai Marina
Timings - Fridays; 10 pm – 3 am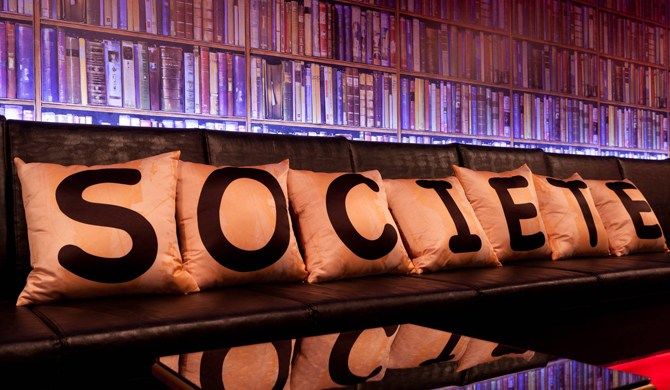 Almost Free Things To Do And Places To Visit In Dubai For Free
1. Soak in some spirituality at Jumeirah Mosque
The landmark Jumeirah Mosque welcomes non-Muslims for a small entrance fee, from Saturday to Thursday. The mosque is easily one of the most stunning landmarks in Dubai. Built entirely from white stone with towering twin minarets framing a central dome, the Jumeirah Mosque can hold up to 1200 worshippers at any given time. Seeing it lit up at dusk is an experience you will never forget. To understand the intricate carvings and the architecture of the mosque and Emirati culture better, you can chose to take a free guided tour offered by the Sheikh Mohammed Centre for Cultural Understanding every Saturday, Sunday, Tuesday, and Thursday from 10 am to 11.30 am, Women must wear a headscarf before entering the mosque (available to borrow at the mosque) and all are expected to wear long pants and long sleeved shirts/t-shirts.
Entry fee - 20 AED (₹350)
Where - Jumeirah Beach Road,Jumeria 1 - Dubai - United Arab Emirates
Timings - Saturday to Thursday, 10am – 1pm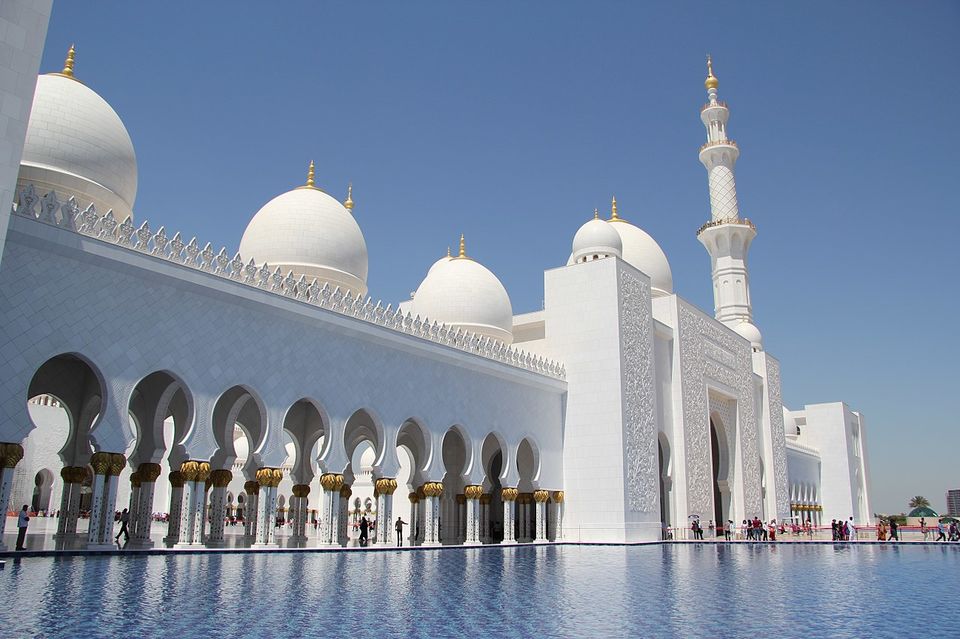 2. Spend a quality family day at Children's City
Spending money for a day at Children's City is something that won't pinch a bit. Children's City is the first educational park in the UAE for children between the age of two to fifteen years. Here, children can learn, explore and discover the world we live in. There are many exhibits like the simulator where you can fly a magic carpet or ride a camel, educational programs like space exploration, the human anatomy and computer coding programs. There is also a special toddler area featuring some 30 exhibits and games, like a slide and a mini-carousel.
Entry fee - Adult: AED 15 (₹265); Child: AED 10 (₹175)
Where - Gate 1, Creekside Park - Al Riyadh St - Dubai - United Arab Emirates
Timings - Daily, from 7am to 7pm.