Ireland is the third largest island of Europe after Great Britain and Iceland. Ireland is one of the top tourist destinations in Europe and if you are also planning a vacation to this place you must make great effort to explore this place at its best.
Ireland is also called "Emerald Isle" and it's a poetic name due to its intense green countryside. Ireland owes this unique kind of greenness due to the moist air and its moderate temperature.
There are multiple reasons to visit this place including its rich heritage, exquisite landscapes, rugged terrains, exclusive greenery, artistic inspiration, historic sites and extremely friendly people. Make sure to pack your if traveling by car is something you are planning on. I have offered a complete car trip stuff Ireland travel guide and if you are looking for things to pack for Ireland here to make your trip easier.
The Killarney Park Hotel
The Killarney town is the home to The Killarney Park Hotel and the best part is situated in some of the best locations of this town. With 9.5 travelers rating this five star hotel offers eight private rooms with a spa, a caldarium, swimming pool, steam room, outdoor hot tub and a sauna.
This award winning hotel boasts a fantastic and rich wine cellar too. The Killarney Park Hotel uses the locally sourced hygienic ingredients and food to prepare meals for their guests.
The Merrion Hotel is situated in the capital city Dublin making it one of the most visited hotels in Ireland. It is one of the Dublin's most luxurious hotels.
With extra comfy bedrooms and luxury suits, this hotel is both stylish and welcoming. The Merrion Hotel offers exquisite comfort, relaxing environment and exclusive guest facilities such as spa, gym, 18m infinity swimming pool and 24/7 free Wi-Fi. It also consist the Michelin Restaurant, a cellar bar, cocktail bar and garden room.
The area nearby the hotel could be the best place to hangout. A few minute walk from the hotel will make it possible for you to explore the world class museums, galleries, restaurants, pubs and the famous Grafton Street's shops.
Cork welcomes millions of travelers each year and it also homes one of the best 5 star hotels in Ireland. Hayfield Manor is one of them and you must visit this place if you are in Cork.
Hayfield Manor is serving people since 1996 and honored with several awards. The garden which is spread to more than 2 acres provides the hotel a country feel. The Hayfield Manor offers everything one could expect from 5 star hotels.
Grafton Street is like heaven for the tourists and shoppers. It is one of the Ireland's most famous and welcoming shopping streets. Other than shops this place has abundance of coffee shops, pubs, restaurants, flower shops, street food and off course performance artists.
There is almost everything in Grafton Street to fascinate you and your loved ones. You don't need to break your bank while shopping in this shopping heartland. Grab a coffee in a coffee shop or have Irish breakfast in some of the best restaurants or explore the street foods.
Ireland's UNESCO world heritage site, Rock Cashel attracts millions of visitors each year. Built on a limestone rock formation the Rock Cashel consists a round tower of 12 th century, a Gothic Cathedral of 13 th century and a castle of 15 th century.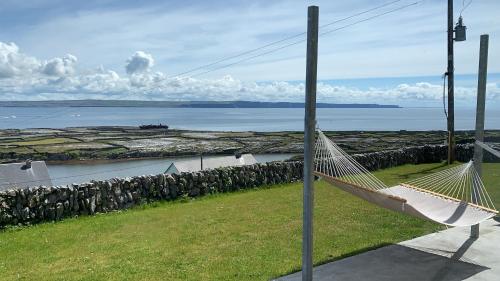 The Cliffs of Moher are one of the wonders of this Irish country. Having more than 120 meter height, these cliffs provide a breathtaking view of the coast. The top of the Cliff of Moher is covered with green grass meadows.
These cliffs were formed millions of years ago which makes them one of the world's oldest geological structures. The sound of the sea water crashing continuously at the bottom of the cliffs is also unique.
I think I have never seen anything like this and you must visit this place before you die. It is be the best gift nature could give us. The Giant Causeway has 40,000+ black colored basalt columns stretched out of the sea.
Giant Causeway is also one of the mysterious places on earth and structures seem to be carved by humans. It's like something a place of fairytales and the centre of geological researches.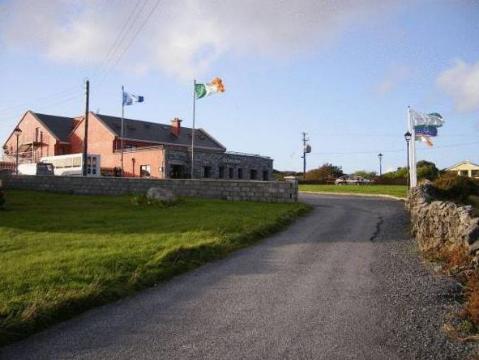 Aran Islands are about 30 miles far from the mainland which makes its culture and tradition completely different and unique from other Irish countries. Aran is a group of three islands named Inishmore, Inishmaan and inisheer.
The population of this island group is about 12,000 and the local language is Gaelic. The people are more Irish than anywhere else. If you love to explore exclusive landscapes then Aran islands could be the best one to go with.
When it comes to top eat outs in Ireland there are hundreds of them and here I have listed few best destinations to eat in Ireland. Some of the best restaurants to satisfy your taste buds in Ireland are:
Dine out in the Irish way in Ireland and try some of the best traditional Irish cuisines:
The Irish culture is completely different from the British Culture despite being ruled by the Britishers for a long time. Ireland is one of the richest countries in the world and it is also enriched with incredible culture, unique cuisine, exclusive nature, amazing wildlife, friendly people and pleasant weather.
You must visit this place once in your life feed your soul with its fresh air and incomparable environment. Roam the city with your loved ones or go for solo trip this time, as you wish.
Have you been to Ireland? What did we miss? We'd love to hear from you and we'd love if you pinned this for later...