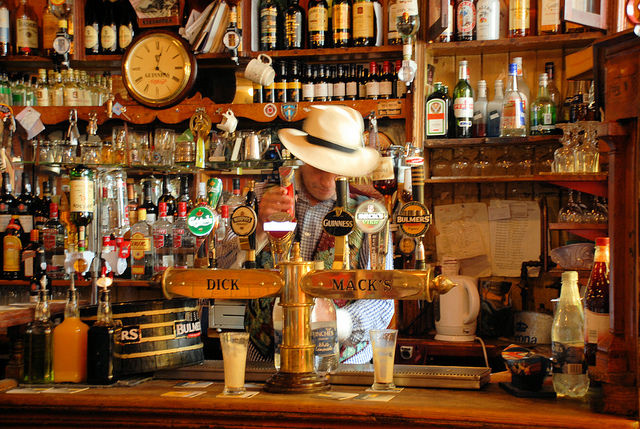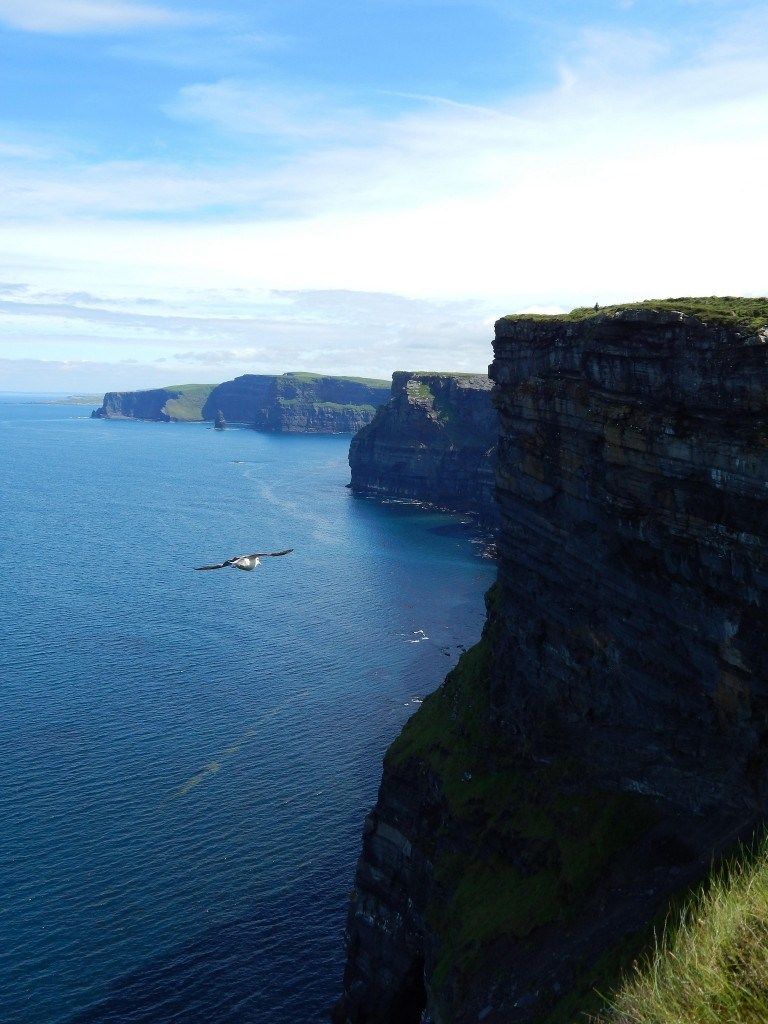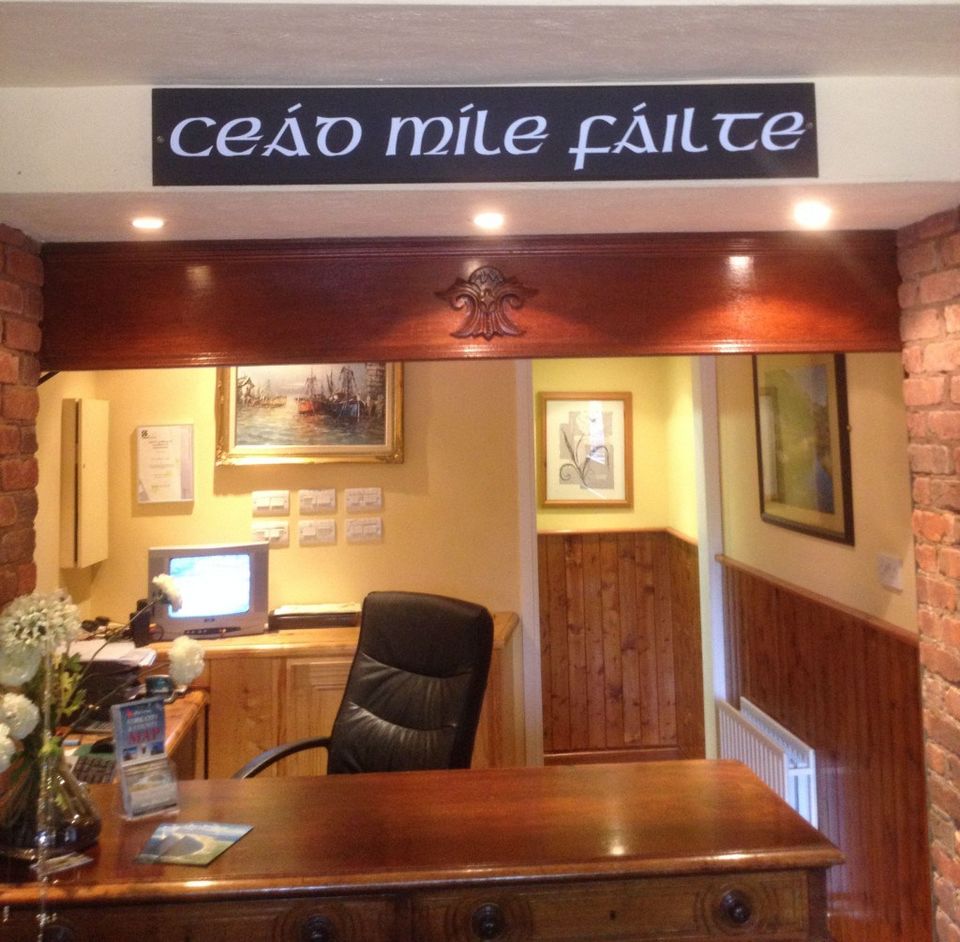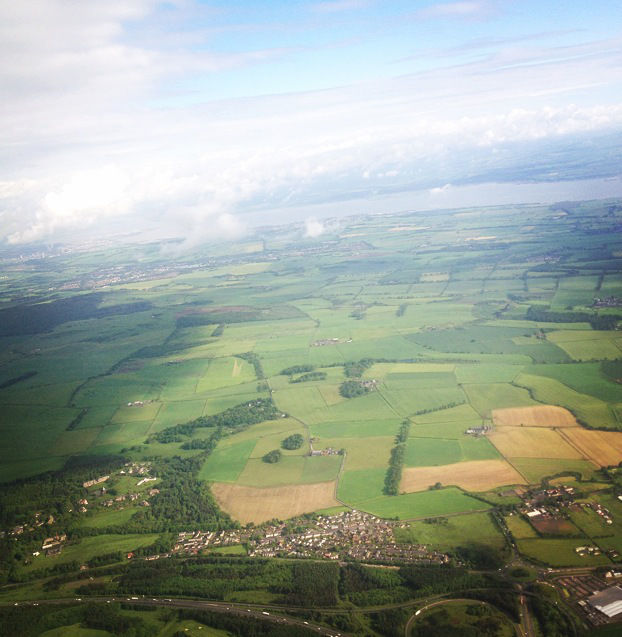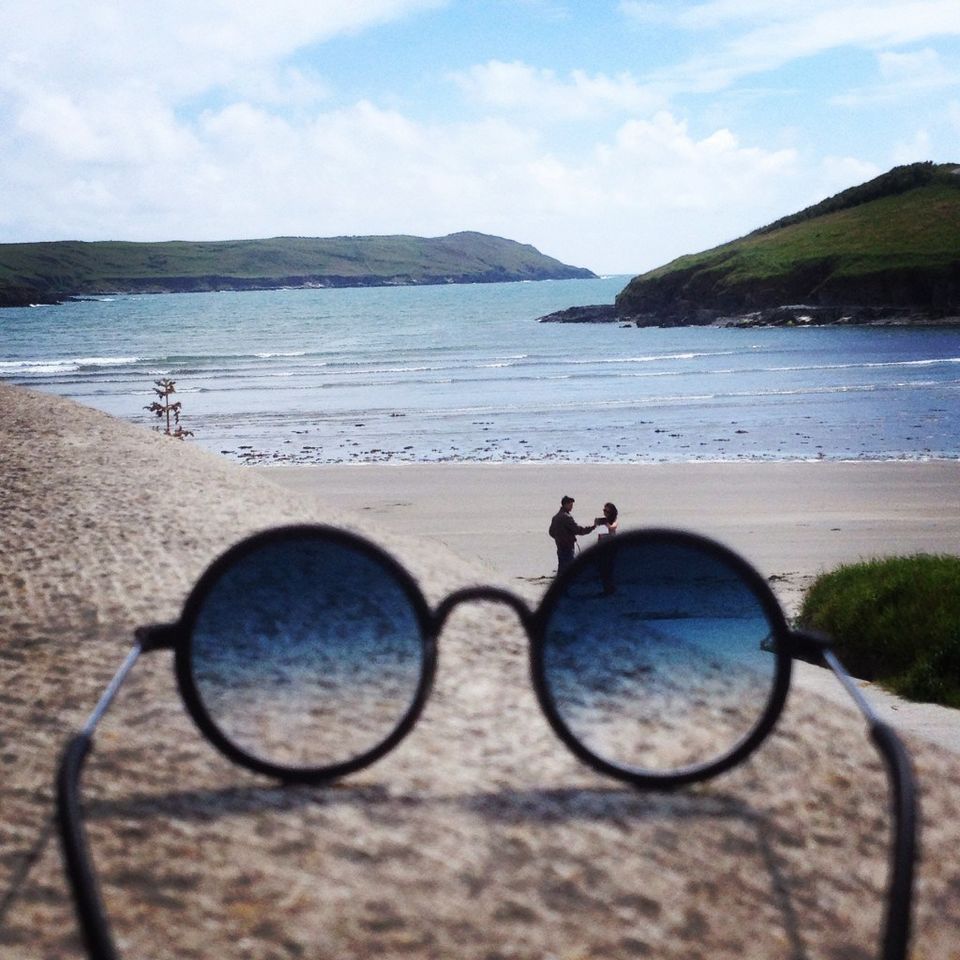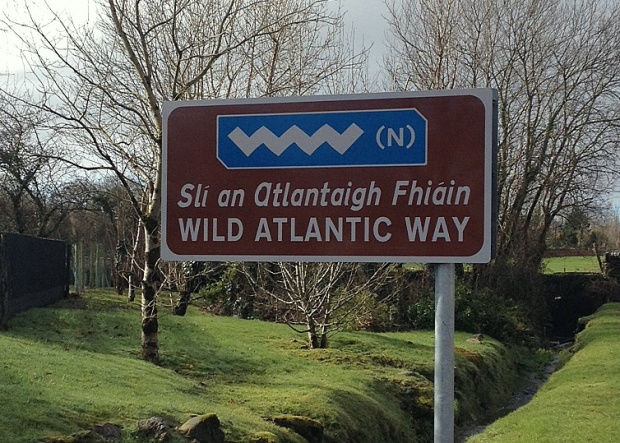 As I sit down to write this amidst the tranquil beauty of Europe's largest green park right in the heart of Dublin, Ireland's capital, I find it difficult to fathom that by this time tomorrow my time in this wonderful land will have come to an end.
I have this burning feeling that I needed more time, that I should have stayed longer,
that I missed out on a lot, or maybe it's just my wanderlust at work, but I wish these past 3 weeks could replay themselves on an endless loop. The things I've seen, the landscapes I've ogled, the countless number of wonderful people I've met and the overflowing 'craic' I've experienced, is rather difficult to transpose to words. Drawing inspiration from a land that has produced some of history's greatest writers, including my favourite poet, Sir William Butler Yeats, I begin working on a whole travelogue that will chronicle some unforgettable memories from The Emerald Isle.
This is a prologue to what will be a multi-post series, and given the grand extent of distance I've covered, I'd reckon it makes most sense to sort this by 'counties & areas' making it easier for everybody to navigate & track my trail.
The first thing I noticed as my flight began to descend upon Dublin airport, was the breath-taking greenery. It's not like there isn't enough green where I come from – outside of Mumbai, India's a pretty green country, but the endless expanse of it & the sheer number of different shades I've seen while I drove through the breath-taking roads, can be truly unsettling at times.
The absolute same, can be said about the shades of blue you will see. I was welcomed everywhere with open arms, because the naturally superstitious Irish believed I brought a heatwave along with me (their heat waves are anything northwards of 20°C). To put it in the words of a local, "for a country that sees 4 days of sun a year, this is the best weather in a century". This meant, knowingly and unknowingly, I timed this trip perfectly. Somehow I completely managed to dodge Ireland's notoriously "now sunny, then stormy" weather. It also meant long, 16-18 hour sun-days, which meant extra time to savor the beauty around.
An island country, Ireland is surrounded on all sides by water. The east and south make up the relatively calm waters of the Irish & the Celtic seas. The west & the north are ravaged by the relentless, beautiful Atlantic – and though a tough call to make, this probably is the prettiest part of the country.
The route we took is commonly known as the Wild Atlantic Way, this drive from the west of County (henceforth abbreviated to Co.) Cork, right up to Malin's Head (Ireland's northernmost point) in Co. Donegal in the north, makes up the tourist friendly road route & a photographer's goldmine. Don't let it's billing as a tourist destination put you off – it's one of the rare things in the world that truly deserves the attention, and for those who are willing to make that extra effort, you will consistently find virgin spots & towns to explore; far from the realms of mainstream tourism.
At this point, I should mention that I was accompanied by two beloved friends on this wild adventure, and I'm greatly thankful for their company which allowed us to split our joys between driving through the winding rural beauties of Ireland and looking out of the window at frame after frame of ever changing, stunning landscape.
Tracking My Road-Map
After landing in Dublin, we immediately picked up our rental car from Hertz (I'll do a separate post on car rentals & road culture in Ireland), drove right away to Co. Cork's namesake capital, Cork, which would be our first pit-stop. Using this as a base, we then covered the largely unexplored region of south-western Cork.
A couple of days later we drove west into Ireland's favourite lovechild – Co. Kerry. Some amongst Kerry's long list of highlights include the three miraculously beautiful drives known as the Ring of Kerry, the Dingle Peninsula and the Iveragh Peninsula. It also boasts of Ireland's most famous park – Killarney National Park and the charming towns of Dingle & Killarney. Our nights in Kerry were spent at a pretty little hamlet known as Glenbeigh – away from the tourist frenzied towns in the county. Glenbeigh is where I stumbled upon one of the best stories of my entire trip.
Moving northwards, we spent a day in Co. Clare, exploring the unbelievably stunning Cliffs of Moher that have made it to the front page of countless travel magazines, before seeking a home in Co. Galway and Ireland's second most famous city – Galway.
Galway is the most 'Irish' of all Irish towns, with Gaelic being spoken in abundance on it's charming bohemian streets. An unmissable destination just off Galway is the blessed cluster known as Aran Islands – floating in the innocuous Galway bay, boasting of countless tales of historic, cultural prominence.
Co. Galway also houses another world famous national park at Connemara – we spent a day in a tiny village right outside the park – Letterfrack and used it as base-camp for our ascent to the famous Diamond Hill, which overlooks the entire 2,957 hectares of the park.
Our final pit-stop on the Wild Atlantic route was the lovely surfing town of Bundoran, a great location to explore counties Sligo & Donegal. Bundoran hosts one of the best surfing spots in Europe (and the world) and is naturally frequented by experienced surfers from the world over. Drumcliff in Co. Sligo is where the legendary WB Yeats rests – may his soul rest in peace.
Co. Donegal is Ireland's wild child with breathtaking coastal scenery all the way up to Malin Head (Ireland's northernmost point) – unfortunately, cut short for time, we couldn't complete the route right up to Malin's and had to end our Atlantic journey after scaling the Pilgrim's Path (on foot mind you), to Sliab Liag (Slieve League) – Ireland's tallest cliffs and competing neck to neck on the beauty quotient with the Cliffs in Moher, only not so tourist infested or famous due to their remote nature and rugged terrain/weather.
From Donegal we finally drove down to Dublin, where we gave up our beloved ride and explored the erstwhile pre-medieval Viking stronghold on foot. Dublin is a supremely cosmopolitan city, filled with tourists of all kinds in the summer and is the only 'party-esque' destination in Ireland in the contemporary sense. If you ask me though, all of the Irish know exactly how to party, and I for one, would love to spend longer raging with locals in the smaller towns and hamlets than embark upon pub crawls in Dublin with my bunk-mates.
Also, since the title mentions it, I might as well speak of it now – except for the creamy delight of Guinness, all of Ireland's sexret* (not a typo) beers, ales and lagers are produced in the little towns. All counties, and often each town within the same county have their own local brews, several of whom don't even have names, but are delicious beyond measure. If there's anybody in this world who know how to brew their beer (and drink it) it's the Irish. Yes, yes I can hear the German's grumble, but I'm yet to travel to Germany, and I reserve judgement till then, but hear me when I say this, you have some bloody darn high standards to beat ye feckin' gobshites!
So that's it then – a small outline of my time spent in this ridiculously wonderful nation. I look forward to sharing detailed travelogues of my time in each of these places, though certainly not as much as the one's reading this I hope. I sign off momentarily, with some of the amazing pictures I clicked along the way.