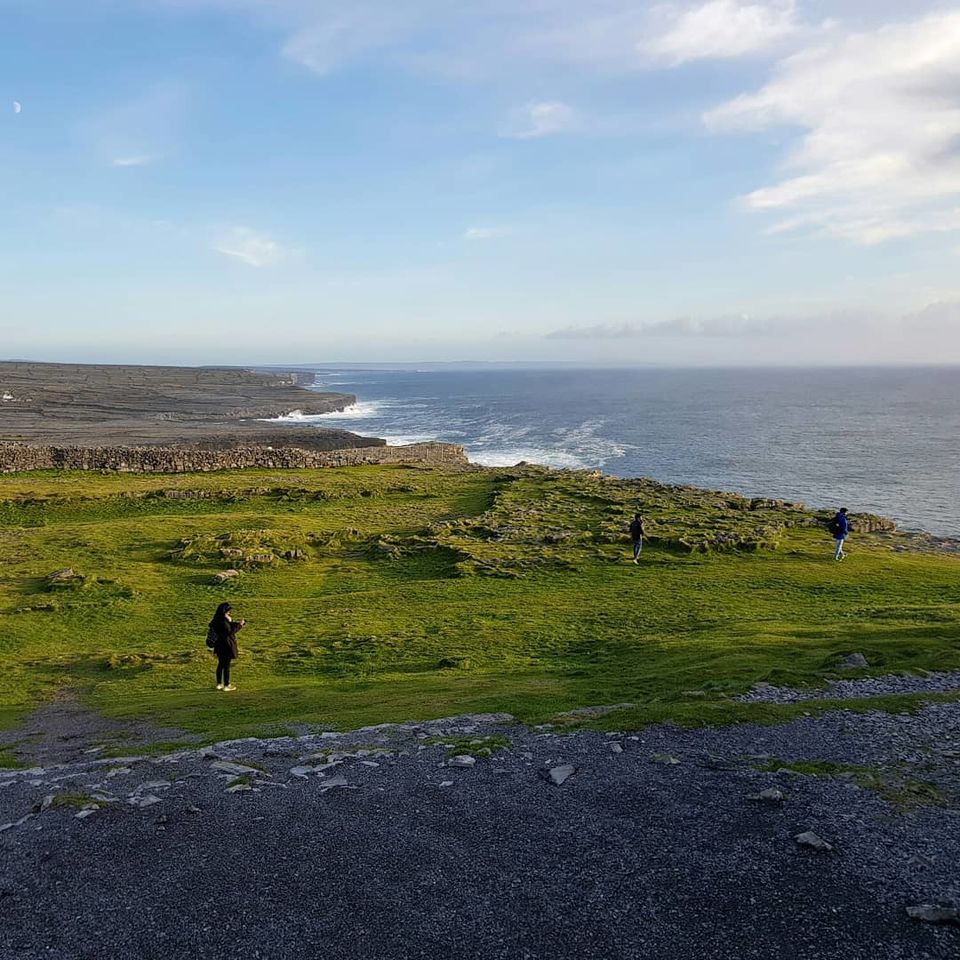 We had a gruesome semester and we needed a refreshment. Car booked overnight, the trip began early in the morning at 6 A.M. and it was bright sunny day! Initially we were unsure of where to go - Cliffs of Moher or the Aran Islands. We decided for Aran Islands finally, to the largest island in there - the Inishmore (Irish: Inis Mór). Ireland is all about historical places and Inishmore is not an exception. The string of islands in the Atlantic have some great adventure sports and fauna but it was winter so we couldn't indulge into any of them.
To know more about the spot please visit: https://www.wildatlanticway.com/explore-the-route/the-bay-coast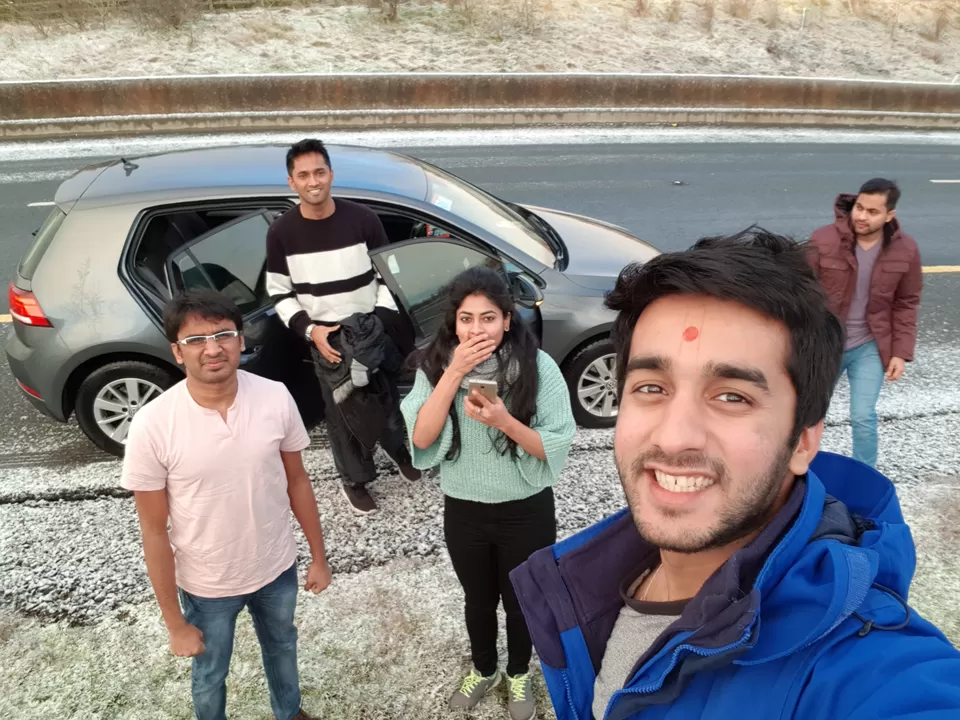 Car Booking Website: https://www.gocar.ie/
We drove from Dublin to Rossaveel, a port in County Galway for the ferry ride to the island. It was December and freezing cold. It took about 3 hours to reach the place and we reached just in time. The only ferry to Inishmore was at 10:30 A.M.
Ferry booking website: http://www.aranislandferries.com/times_mor.php
We reached the port at Inishmore in about 45 minutes. The view was absolutely breath-taking.
From the port we rented mountain bikes (Euro 10 each) for touring the whole island. There are around 8 places to visit on the island but we decided to cycle upto Dun Aonghasa which is the cliff side, almost like the Cliffs of Moher but less tourists. Infact, we were the only tourists in the whole island. It was calm and quiet except for the roaring Atlantic waves all around. All the pictures below are taken on the island..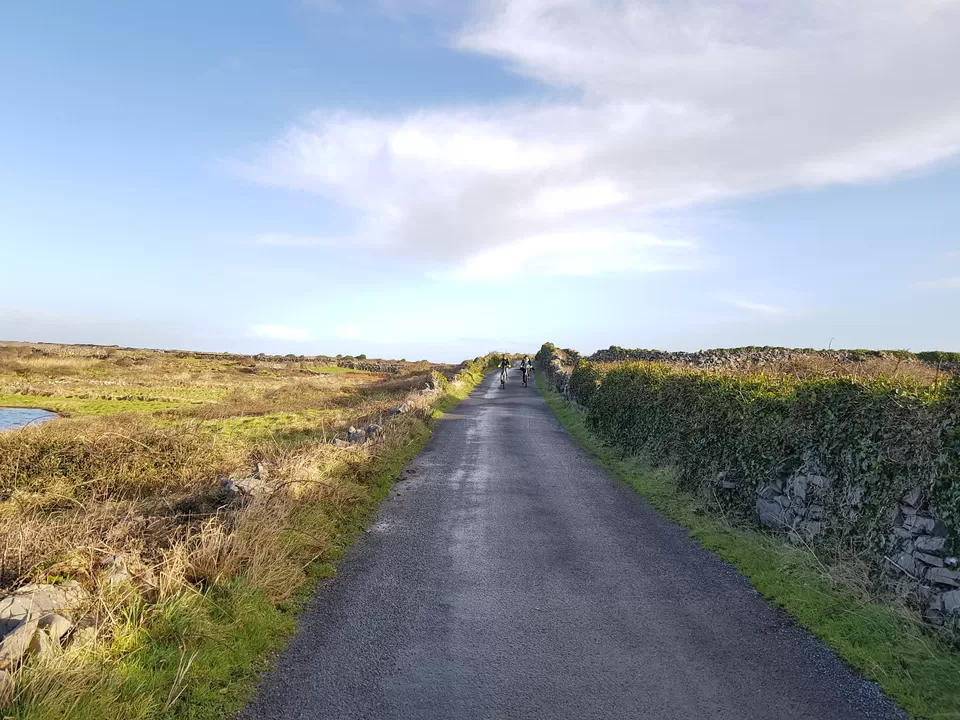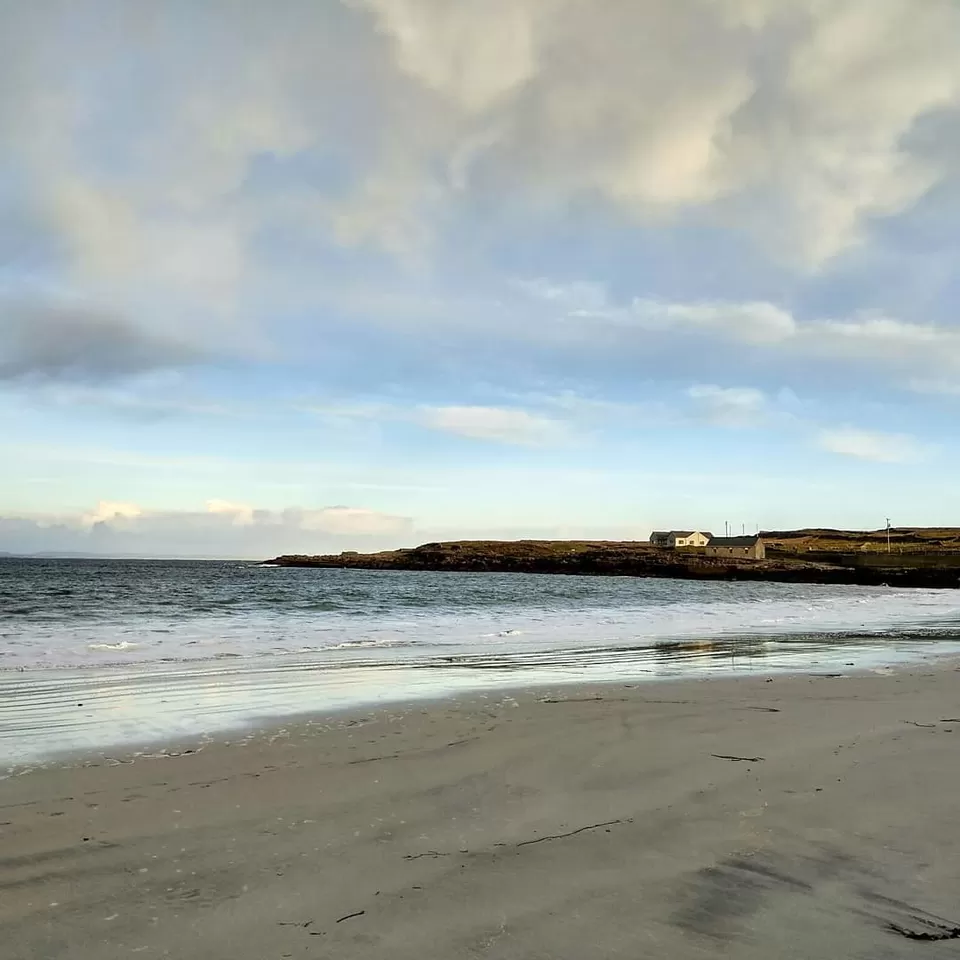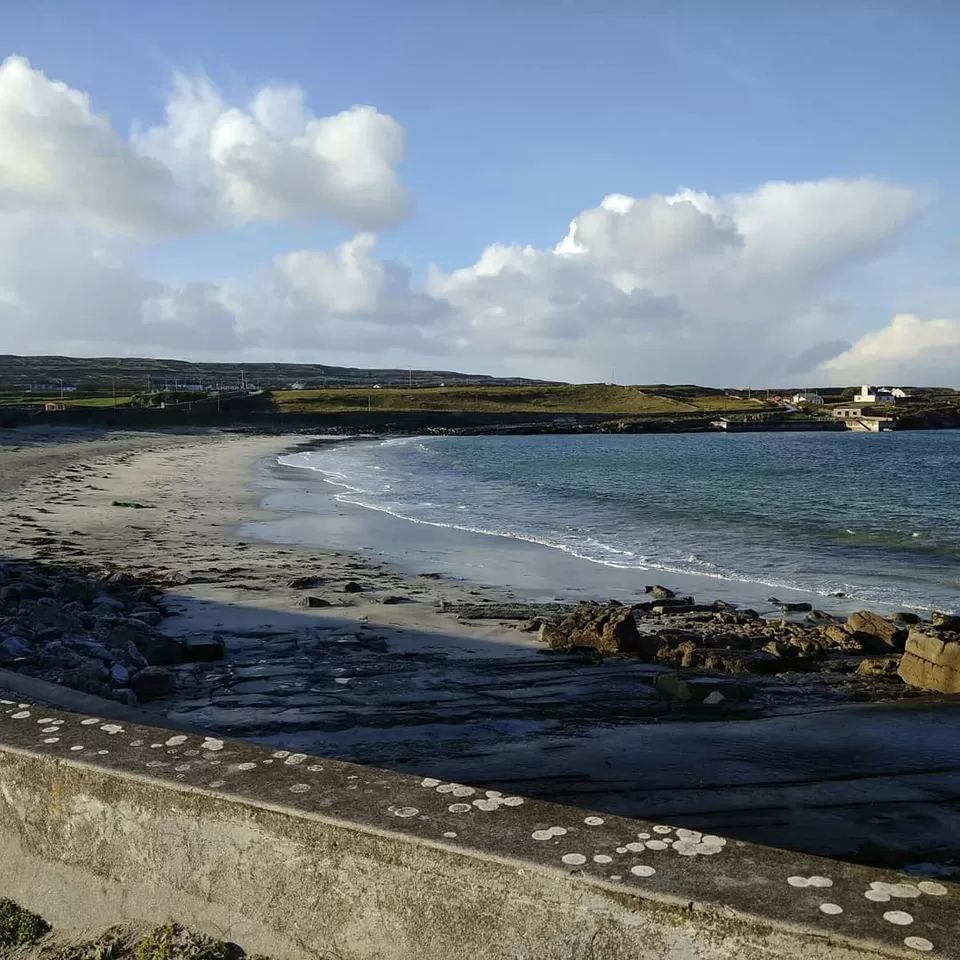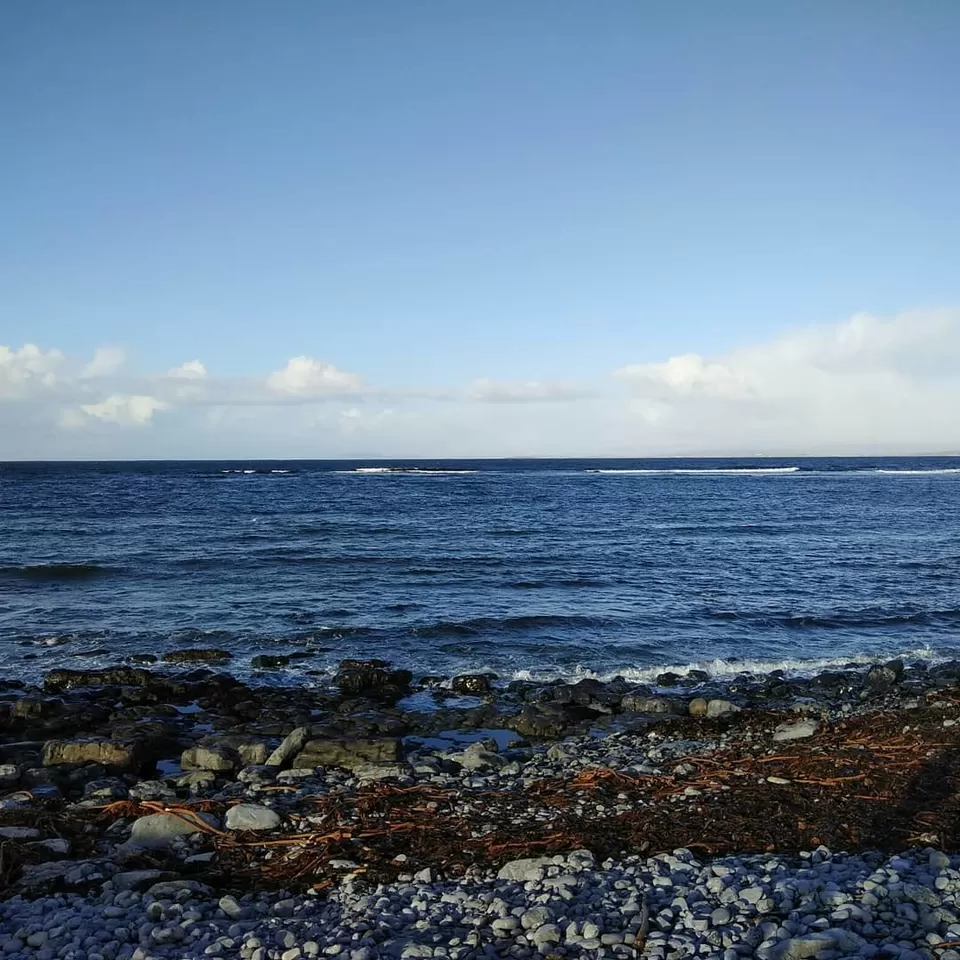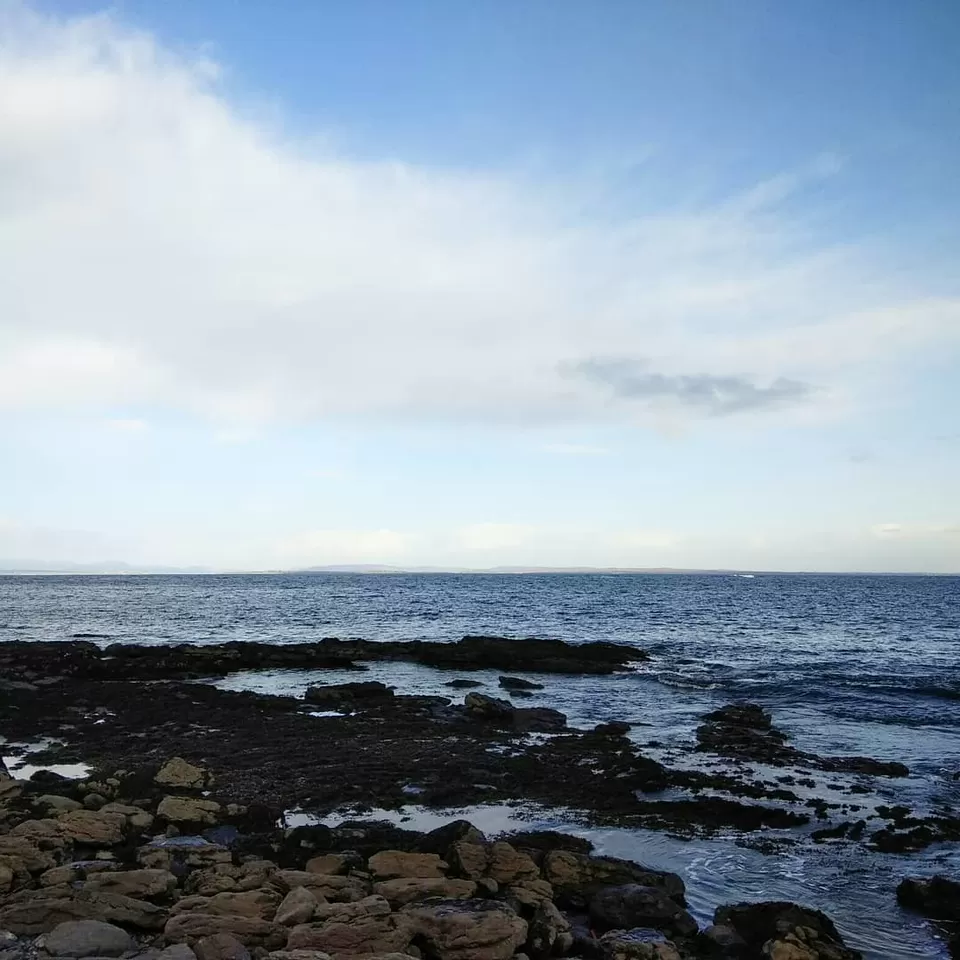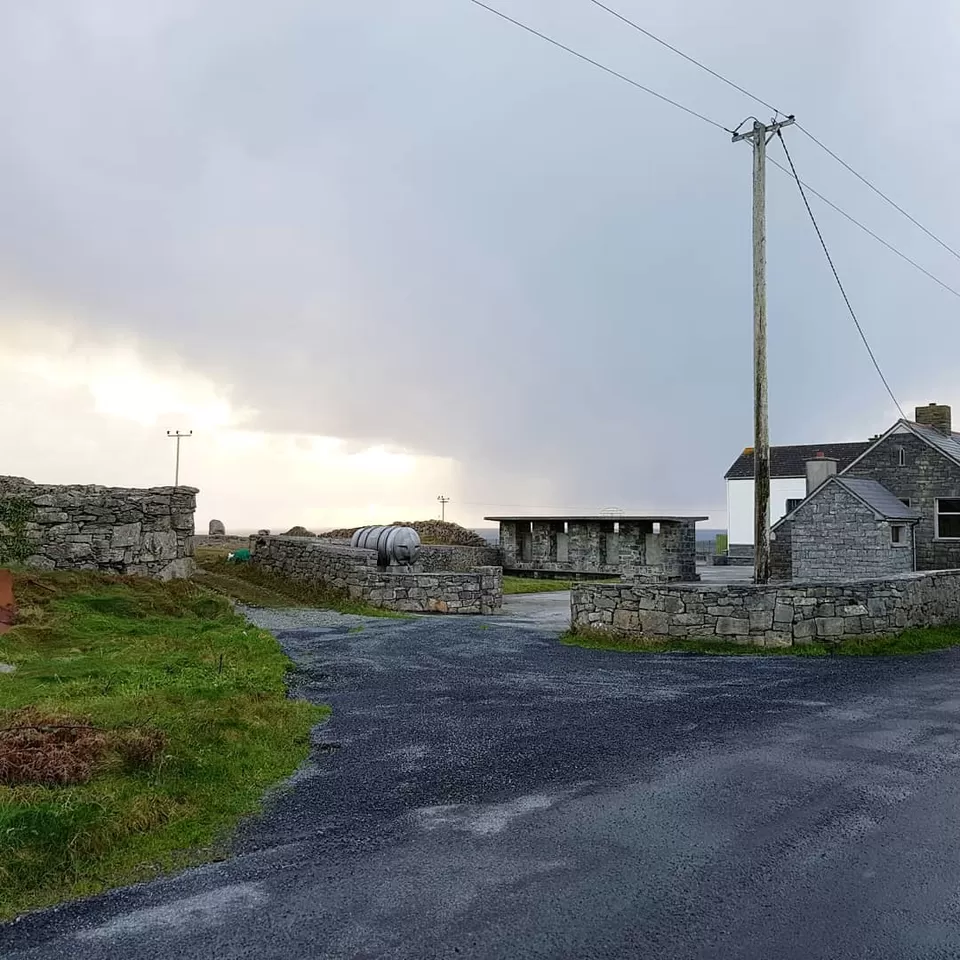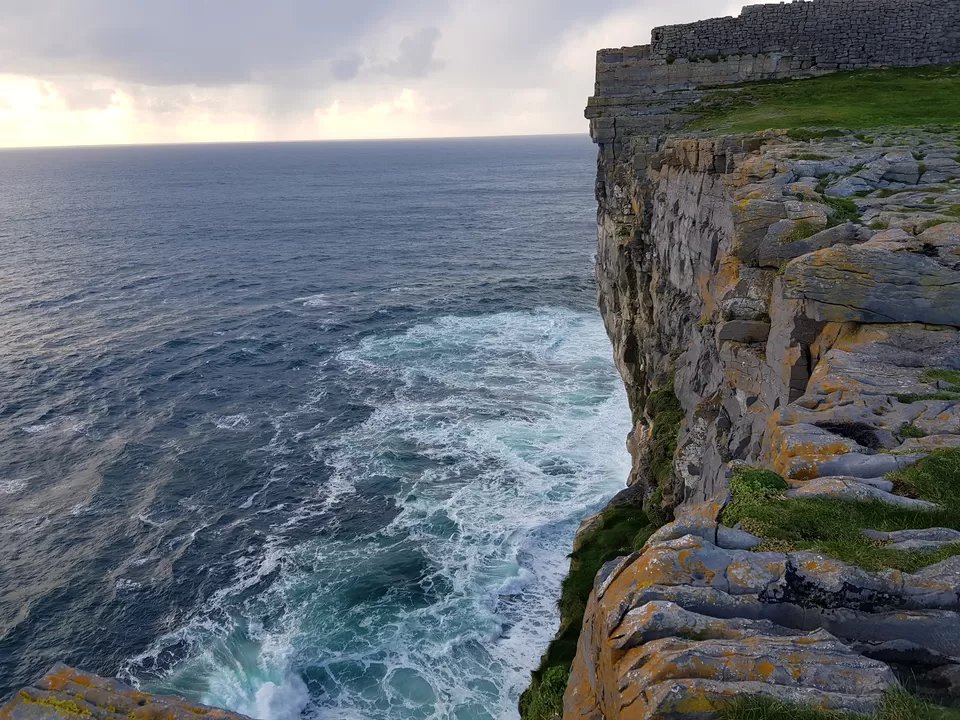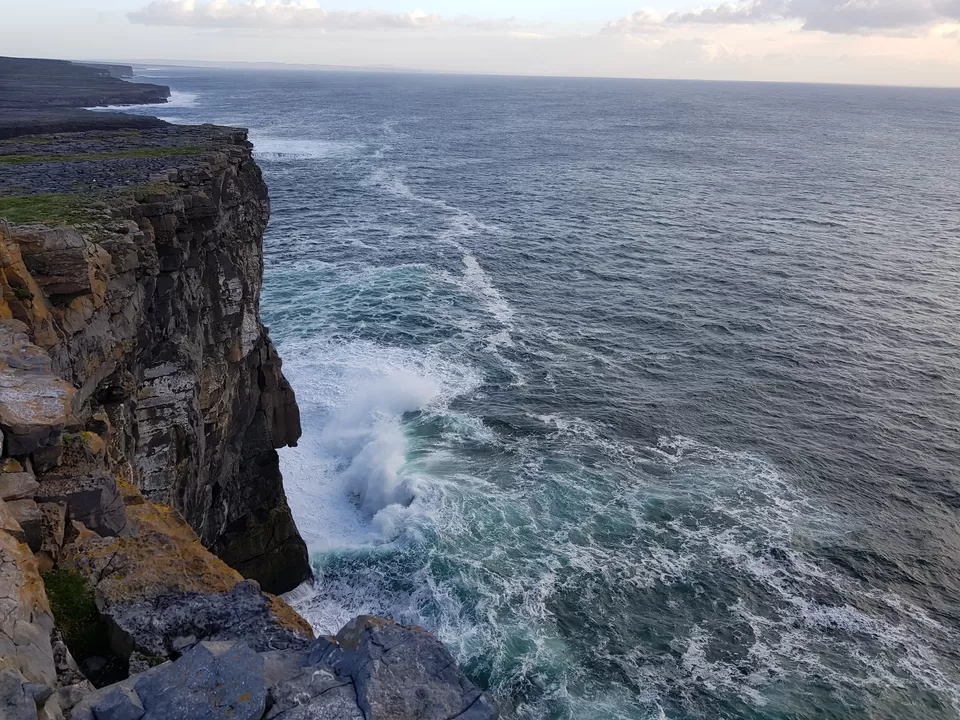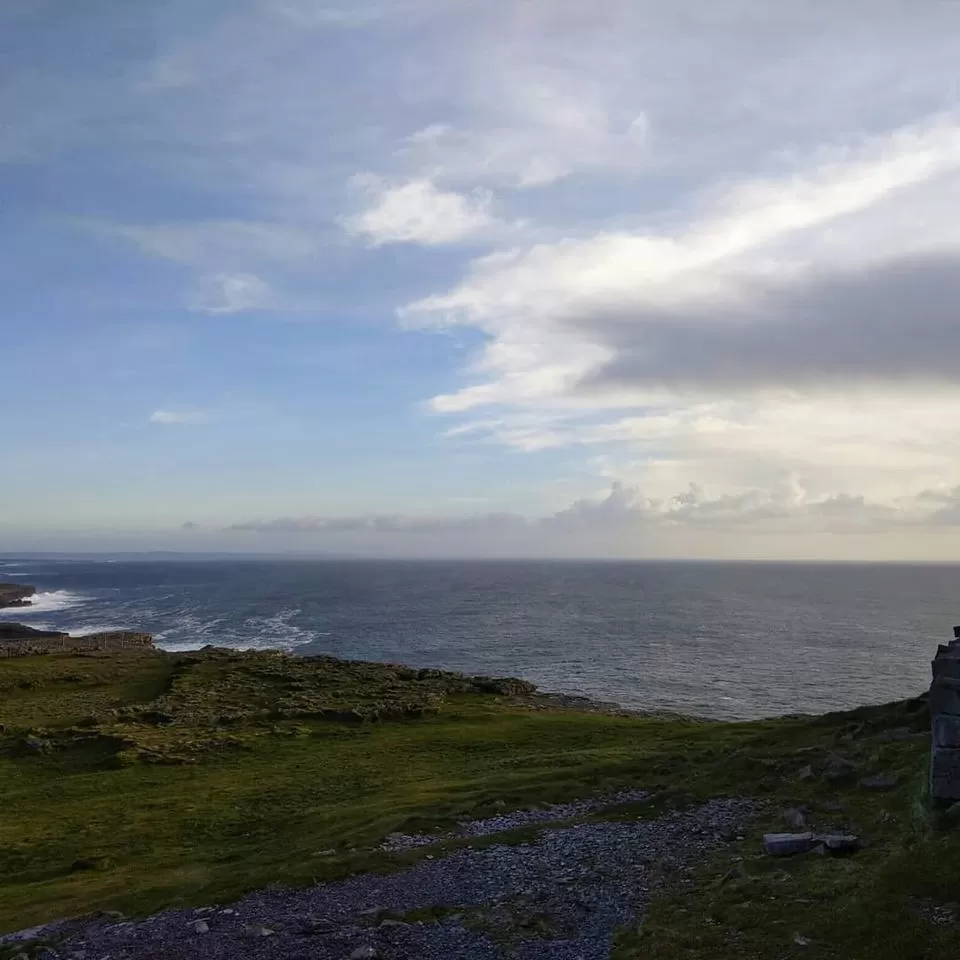 Well, we made it back to the port by 5:30 P.M. as the only ferry was due then. It was a wonderful day spent.
Some more information:
A detailed map of the Inishmore: https://www.doolinferry.com/inis-mor-aran-islands-map/
Distance from the port (pier) to Dun Aonghasa: 4 miles
The roads are not bumpy except for a few places but they are sure hilly and thus is a bit of a challenge. Keep in mind the time limits before choosing your way of travelling on the island. Private cars are also available from the pier if you need a ride!
We stopped at the wonderfully lit Galway city center because it was Christmas time and picked up some food for the 3 hours journey back to Dublin.
The experience stands out from all the other tours that I have had is because we went around on a cycle. Pretty much fun, extremely cold and it snowed when were on the deck of the ferry. That was another fantastic thing! If you are in Ireland, do not miss this beauty!
To know more about the Wild Atlantic way: www.wildatlanticway.com