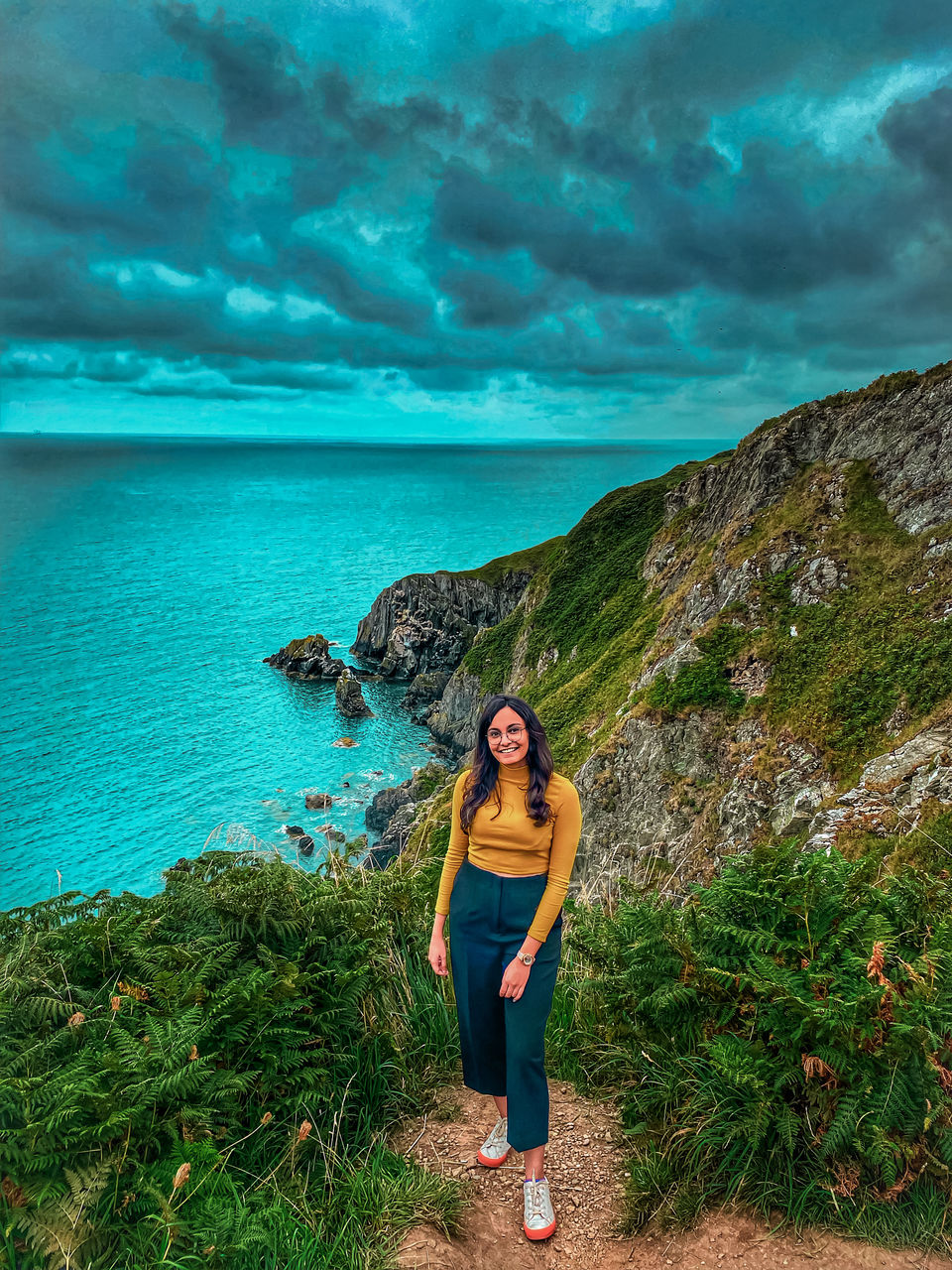 A short and very simple DART ride north of Dublin, Ireland you'll find Howth, a small fishing village famed for its fresh seafood and beautiful views.
Before we get into the jaw-dropping views of the Howth Cliff Walk, let's talk logistics. I took a DART and it's the most convenient and fastest way to get here. DART is Dublin's rapid railway system.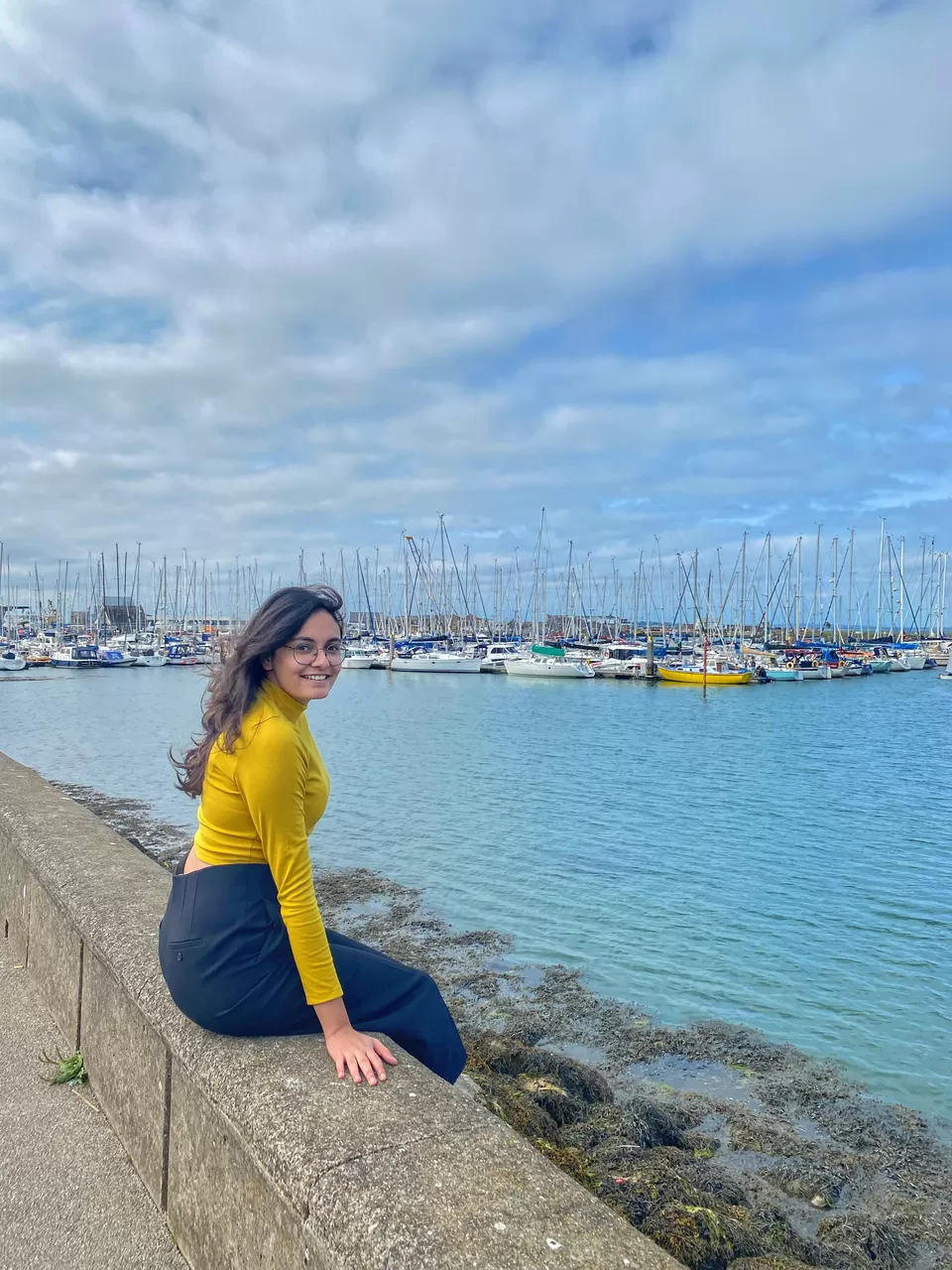 The day I traveled to Howth, I was welcomed with sunny blue skies and chilly winds! Generally, in Ireland, one should expect rain and be delighted on a sunny day.
Everything I read online about the Howth cliff walk mentioned that it starts at the Howth train station. On your way, you'll pass by the Howth Market, which was a tiny and lively market with food stalls and souvenir shops.
You can also walk down the pier passing seafood restaurant after seafood restaurant. Tried the famous Fish and Chips with a pint of Guinness here and I have to say, I'm in love. Coming from someone who doesn't like seafood, you already know its good. I would say that 90% of the restaurants in Howth are seafood based.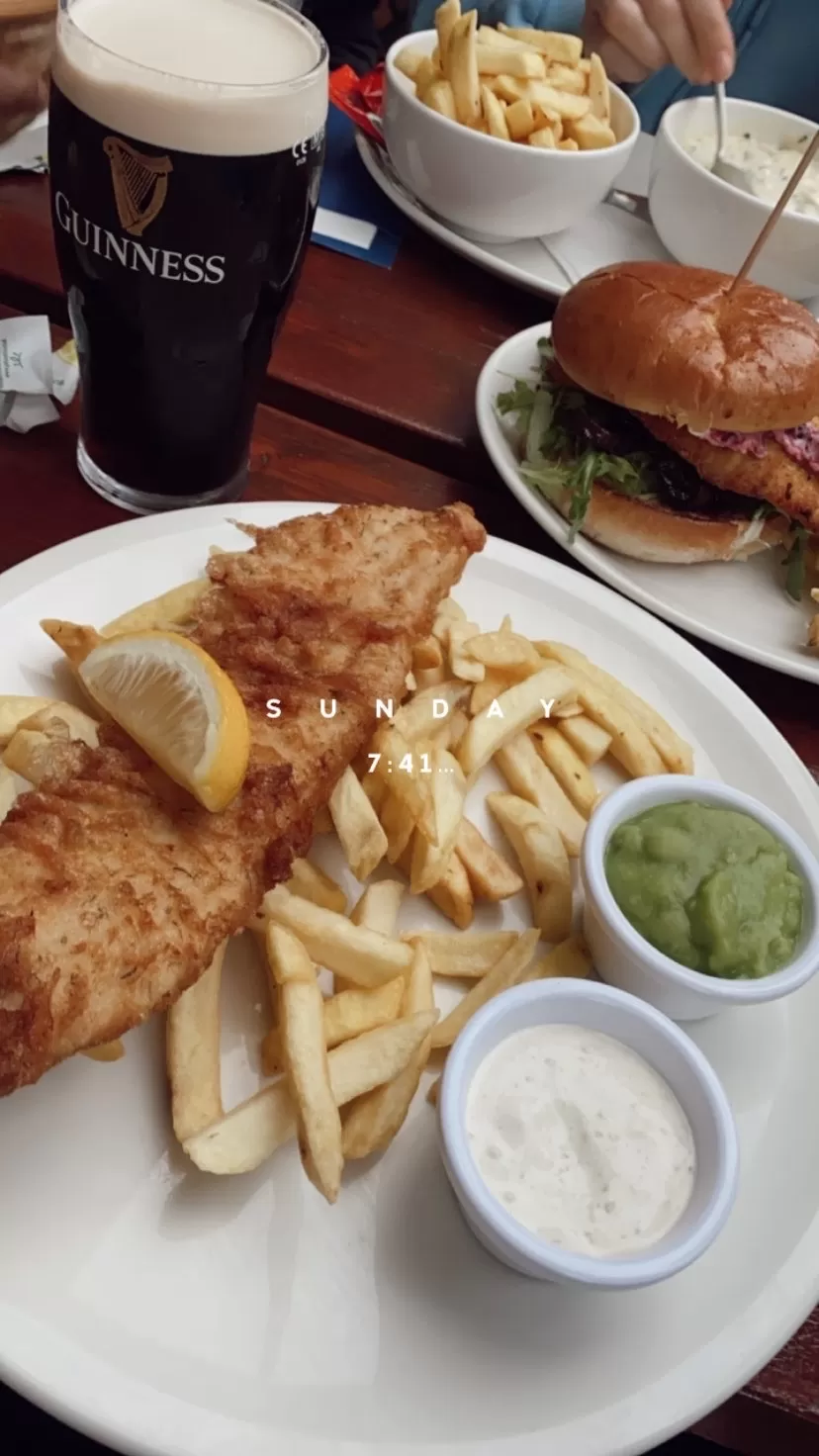 Coming to the hike, what I loved the most about Howth's walking trail are that they are clearly marked the entire time on posts with green, purple, red, and blue arrows guiding you along the correct route.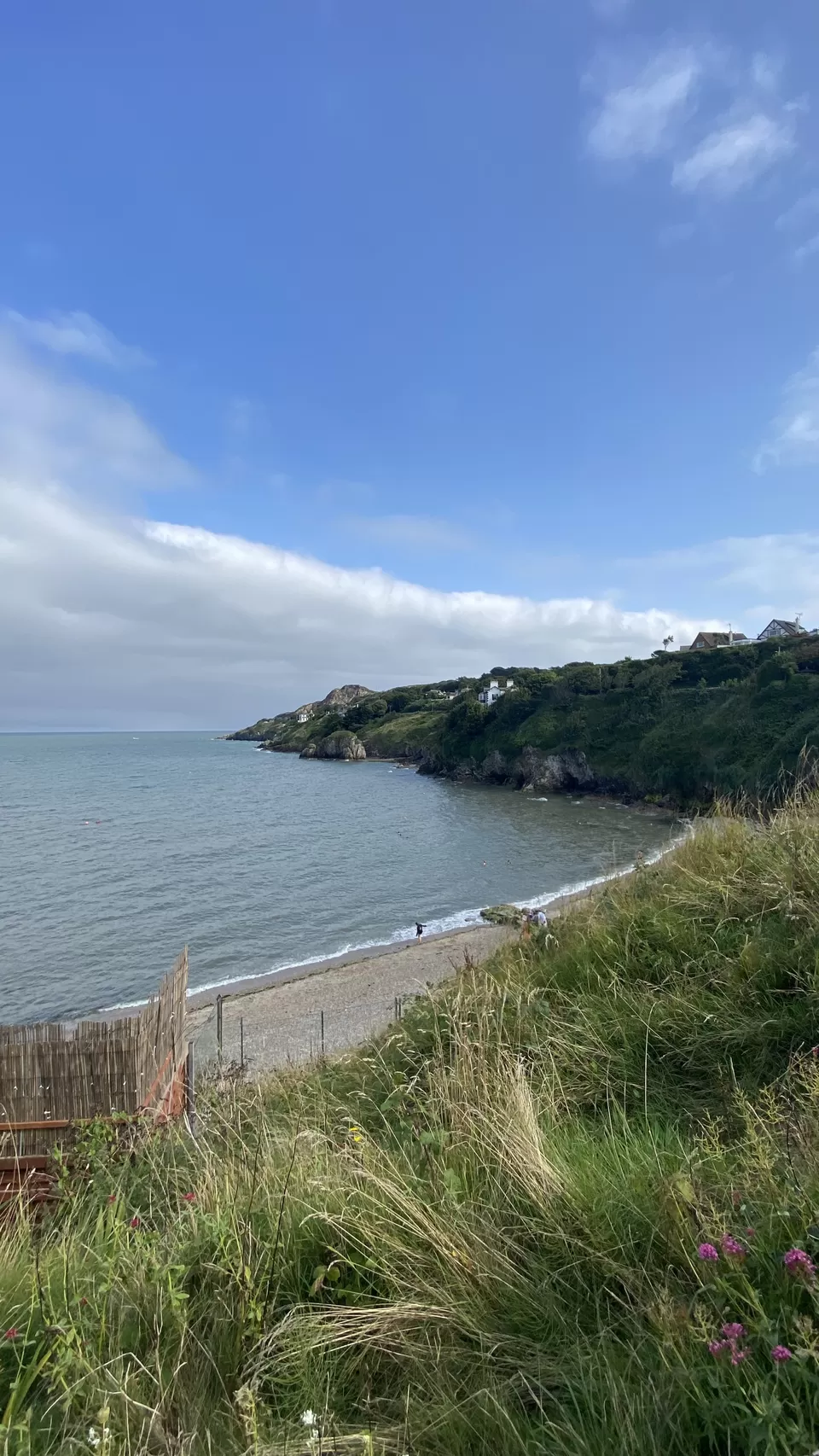 The dirt path is clear and very narrow in some parts. Literally, you'll look down to your left and your foot is a few inches away from a straight drop into the sea. So be careful at these parts, but mostly, just enjoy the sweeping views.
About 3km later, you'll see the bay of Dublin and Baily lighthouse on a tip of land jutting out into the sea.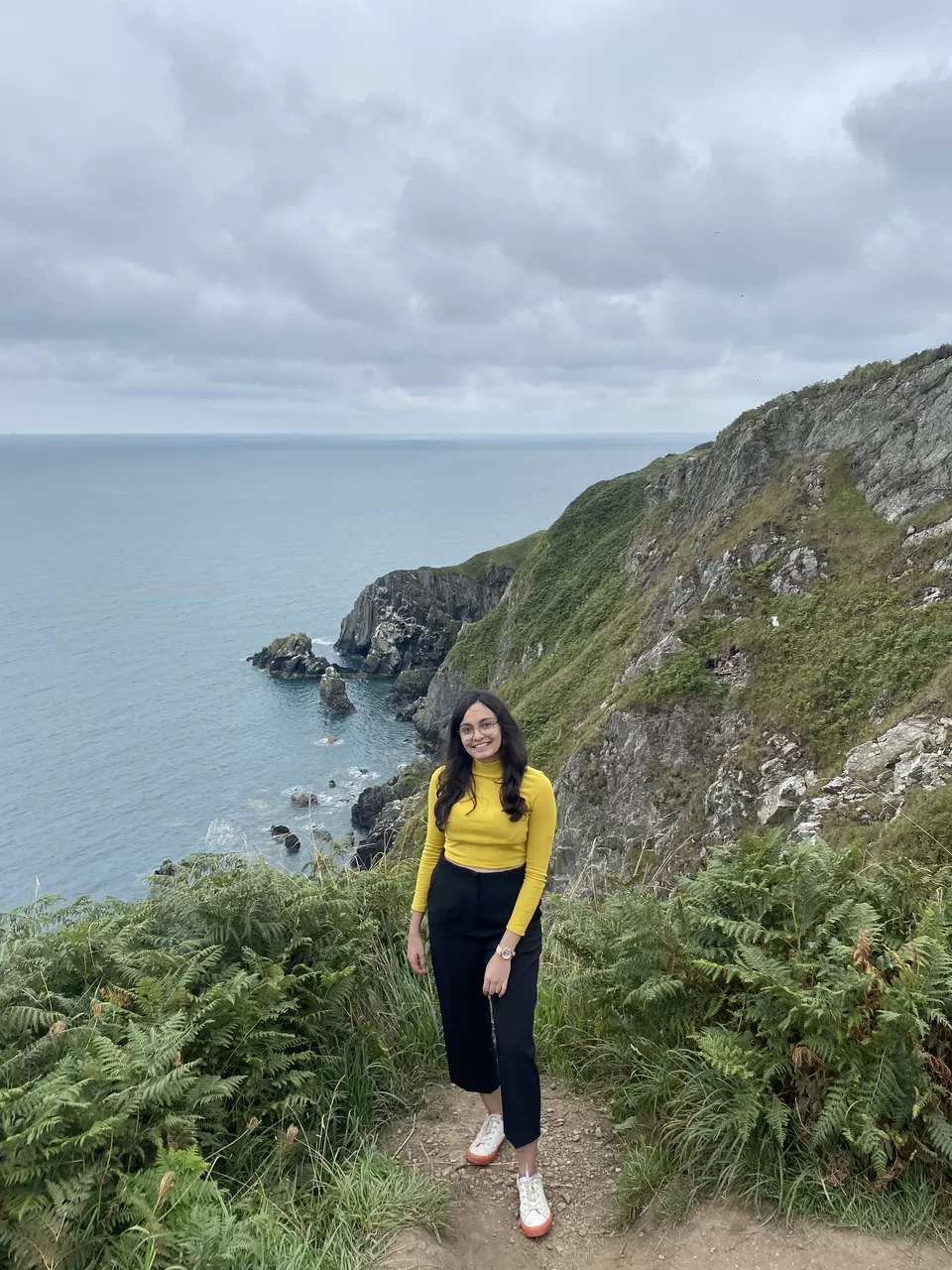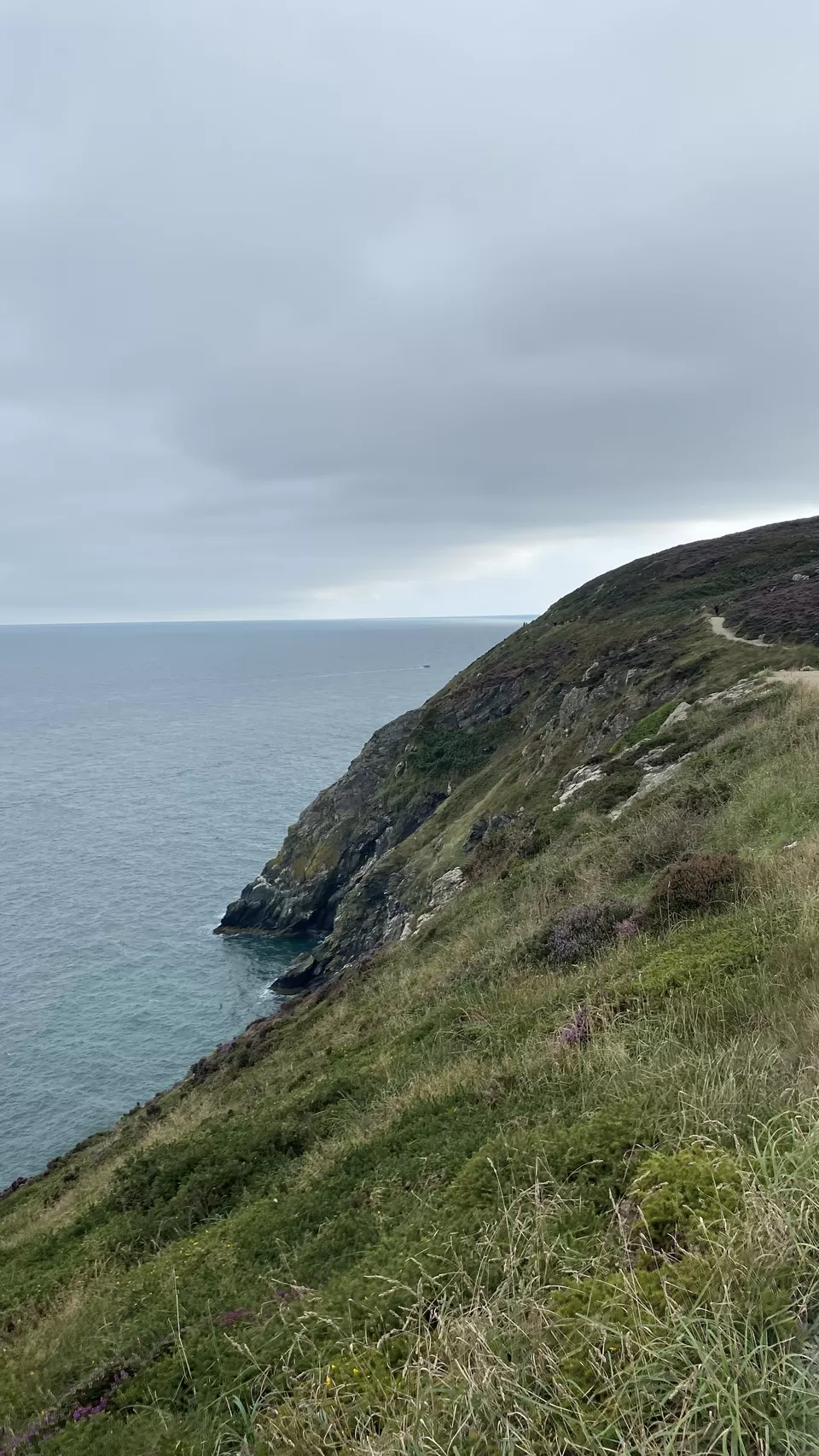 We took a small detour and headed downwards towards the beach at one point. The water was super cold, but alright enough for a quick swim! Once you finish your jaunt through the neighborhood, which also has clearly marked trail signs, the path will deposit you back at the Howth train station.
It took me roughly four hours to complete the green loop of the Howth cliff walk including an outrageous amount of stops for photos. Dublin is a beautiful city, but there is so much more to Ireland and a day trip to Howth is a glimpse into all that Ireland has to offer!