A little introduction about Ecuador:
Ecuador lies between latitudes 2°N and 5°S, bounded on the west by the Pacific Ocean, and has 2,337 km (1,452 mi) of coastline.
The country has four main geographic regions:
La Costa, or "the coast": The coastal region consists of the provinces to the West of the Andean range – Esmeraldas, Guayas, Los Ríos, Manabí, El Oro, Santa Elena. It is the country's most fertile and productive land, and is the seat of the large banana exportation plantations of the companies Dole and Chiquita. This region is also where most of Ecuador's rice crop is grown. The truly coastal provinces have active fisheries. The largest coastal city is Guayaquil.
La Sierra, or "the highlands": The sierra consists of the Andean and Interandean highland provinces – Azuay, Cañar, Carchi, Chimborazo, Imbabura, Loja, Pichincha, and Tungurahua. This land contains most of Ecuador's volcanoes and all of its snow-capped peaks. Agriculture is focused on the traditional crops of potato, maize, and quinua and the population is predominantly Amerindian Kichua. The largest Sierran city is Quito.
La Amazonía, also known as El Oriente, or "the east": The oriente consists of the Amazon jungle provinces – Morona Santiago, Napo, Orellana, Pastaza, Sucumbíos, and Zamora-Chinchipe. This region is primarily made up of the huge Amazon national parks and Amerindian untouchable zones, which are vast stretches of land set aside for the Amazon Amerindian tribes to continue living traditionally. It is also the area with the largest reserves of petroleum in Ecuador, and parts of the upper Amazon here have been extensively exploited by petroleum companies. The population is primarily mixed Amerindian Shuar, Huaorani and Kichua, although there are numerous tribes in the deep jungle which are little-contacted. The largest city in the Oriente is probably Lago Agrio in Sucumbíos, although Macas in Morona Santiago runs a close second.
La Región Insular is the region comprising the Galápagos Islands, some 1,000 kilometres (620 mi) west of the mainland in the Pacific Ocean.
Ecuador's capital is Quito, which is in the province of Pichincha in the Sierra region. Its largest city is Guayaquil, in the Guayas Province. Cotopaxi, which is just south of Quito, features one of the world's highest active volcanoes. The top of Mount Chimborazo (6,268 m, or 20,560 ft, above sea level) is considered to be the most distant point of the Earth's surface from the center of the Earth, given the approximately ellipsoid shape of the planet.
Ecuador is one of seventeen megadiverse countries in the world according to Conservation International,[14] and it has the most biodiversity per square kilometer of any nation.[41][42]
Ecuador has 1,600 bird species (15% of the world's known bird species) in the continental area and 38 more endemic in the Galápagos. In addition to over 16,000 species of plants, the country has 106 endemic reptiles, 138 endemic amphibians, and 6,000 species of butterfly. The Galápagos Islands are well known as a region of distinct fauna, famous as the place of birth of Darwin's Theory of Evolution and a UNESCO World Heritage Site.[43]
My Journey
After a very long flight journey all the way from Riyadh, Saudi Arabia had landed in Quito, Ecuador on 5th evening. Driver from the lodge was waiting to receive me, he spoke few words in English and that was good enough for me to connect and communicate with him. It was a 15 min-20 min drive to the lodge and there our skipper of the tour Nate Chappel and my dear friend from Bangalore Rithesh were waiting for me. It was 10 PM and pretty late by Ecuador standards, so was welcomed with a glass of wine and two pizza slices. Nate had explained the next days programme and left. I was already feeling dizzy due to long flight and also due to change in Altitude and weather. Zaysant was at 2,530 Mtrs above MSL.
Morning woke up to the amazing sounds of birds chirping and singing, which was like music to my ears and was super excited. Had to get ready and have quick break-fast so that we could leave to Guango lodge with was like a few hours drive from Zaysant. I was sick as was not prepared enough for the altitude and weather. (my fault- being over confident of visiting places beyond 4000 MSL and not having any issues ). We reached Guango which was at 2,700 MSL by noon. As I got out of the vehicle have seen lot of humming birds flying all around, they were zipping around like missiles in different directions with amazing speed and perfect manoeuvre. I was rearing to pull out my gear and start clicking. I was feeling much better with few medicines shared by Joe and Don. After lunch got the tripod and the bazookas out and started clicking the birds around the feeders. Before the Multi-Flash set up was ready, i clicked some images of Sword-billed Humming birds, Woodstars, Coronets, Incas etc., Waited for my turn and clicked few species on the Multiflash set up. Multi flash set up is required to freeze the wings of humming birds in flight as normal camera speeds are not good enough to freeze the wings while providing sufficient light and details. By evening i was happy with Day 1 images, as i was tired wrapped up dinner and hit the bed early.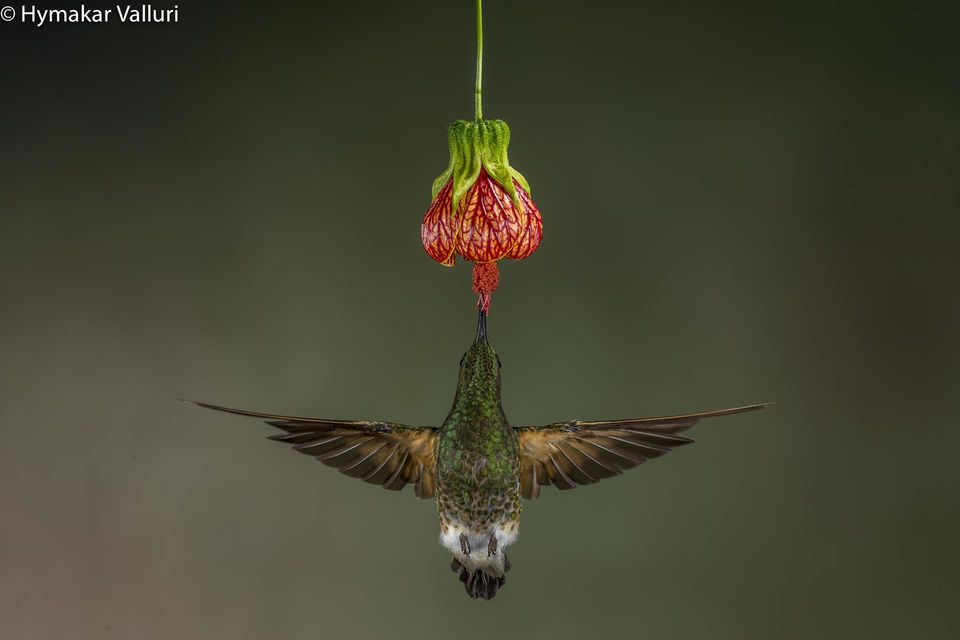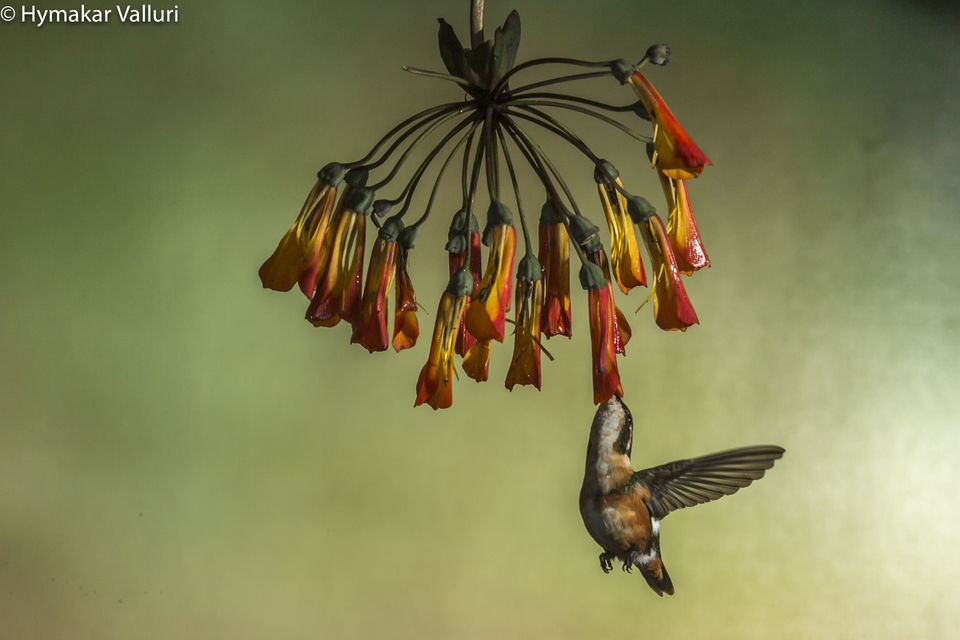 On the 3rd day I was acclimatised fully and was ready to get some images of the humming birds. I had to wait for my turn on the multi flash set up, so i was clicked other birds like Flower Piercers, and portrait of humming birds which perched on the branches. As i was walking around in the garden found a path leading to river, I had walked down the river and on the way seen few wood creepers on the top of the trees and also luckily the Torrent ducks with chicks in the river. Walked back in time so that i don't miss my turn of multi flash photography and clicked some good action of Coronets and Incas. Till evening clicked the humming birds on various perches and multi flash and wrapped up the day.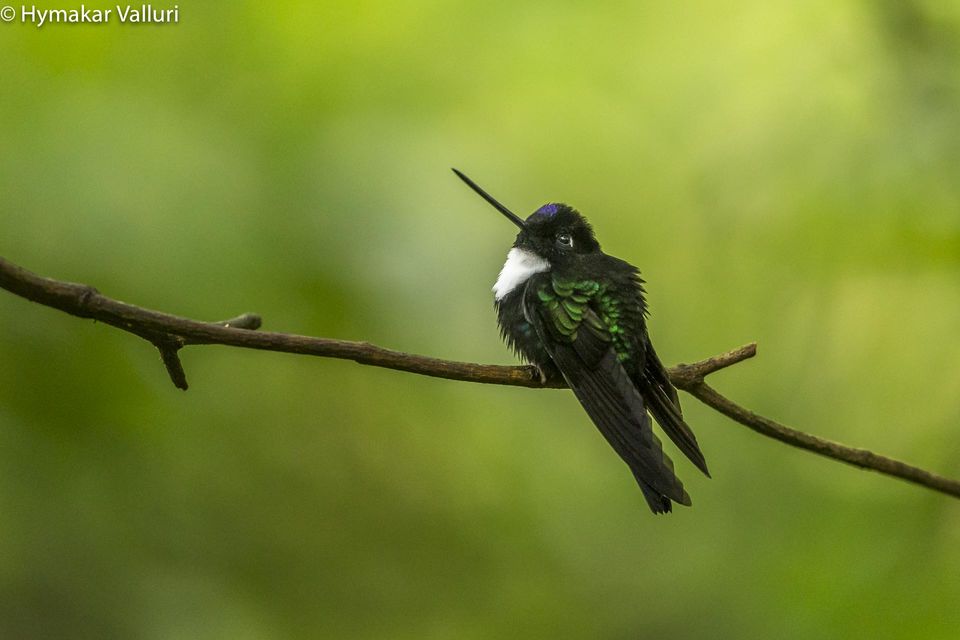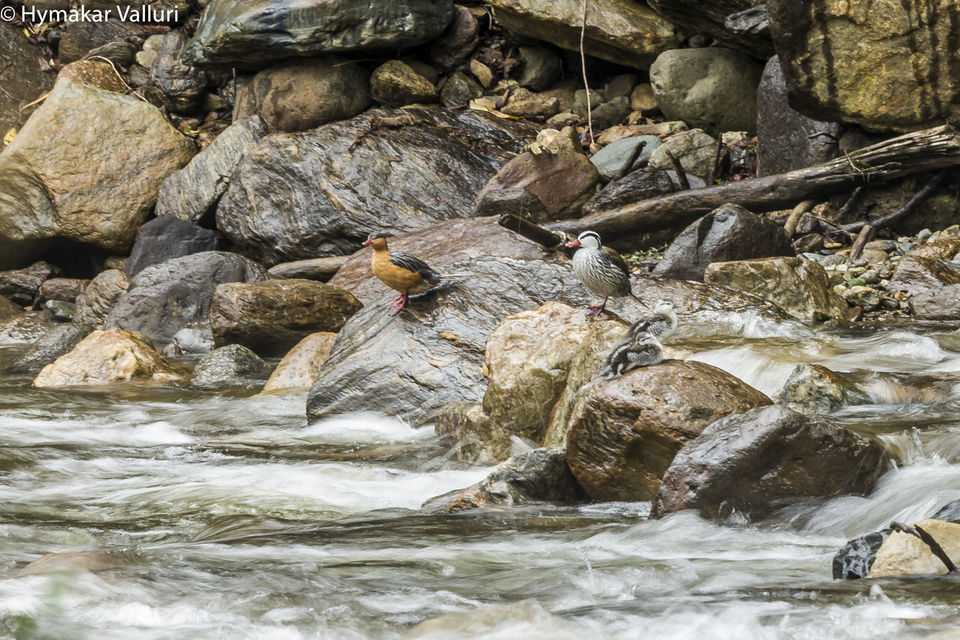 Day has started with my first sighting of Ynca Jay and the I have seen and clicked the first Ant pitta species of the trip the chestnut crowned ant pitta in the morning. After clicking Ant pitta few of us ventured out to Pappallacta which is around 3,300 ASL. Best place to click some landscape images and make time lapse. We saw few birds on the way and also clicked landscapes. After reaching Pappallacta weather got bit rough and could not stay there for a long period. We wrapped up in 60-90 minutes there and returned to Guango, while stopped on the way for an ice-cream. Sounds like a crazy idea to have ice cream in that altitude and weather, trust me it felt super nice. After lunch at Guango got back to the Multiflash and this time Sword-billed humming bird made appearance few times at multi-flash and got some images of action between the long billed bird and the smallest humming bird. After the multi flash action then came the most beautiful bird which gave me a lot of joy in clicking which was a Violet tailed Sylph. Phil used to say that i used to act like a kid in the candy store when i used to see the Slyph. I got my best Sylph shots on the later days at a different lodge.Wrapped up day 4 with some hiking, high altitude activity and multi flash.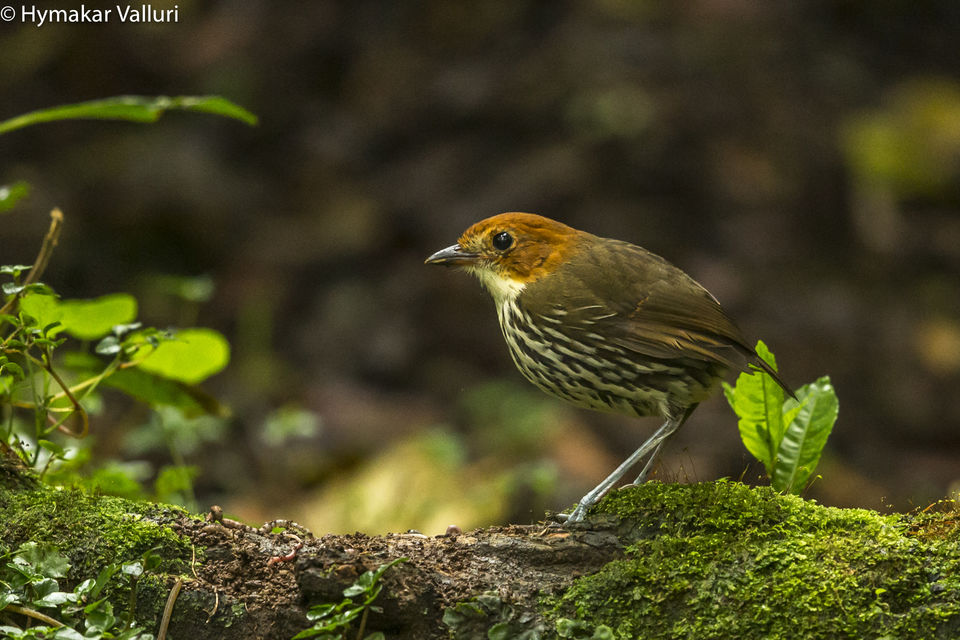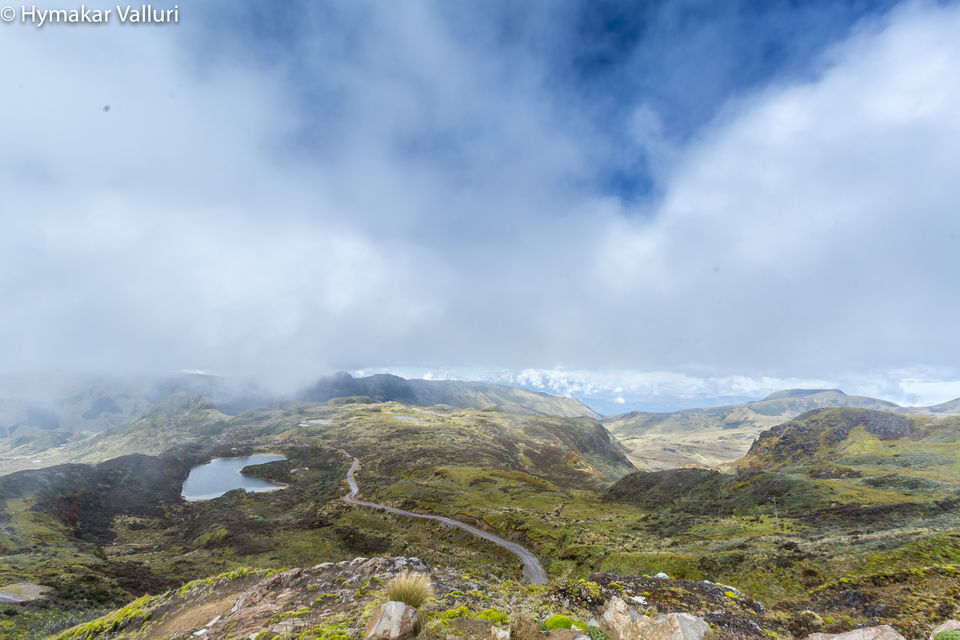 Last day at Guango and we had to finish our morning session and shift to San Isidro lodge, which was not very far from Guango. Morning we were welcomed by Masked trogon pair. They just landed very close to where i was clicking the humming birds. Luckily got some good images. I had got better images of Male trogon after few days, but the better images of female were clicked in Guango. Till lunch time clicked the humming birds on multi flash and few Jays including the Turquoise Jay ( which was a record shot), got better images at a later. We had lunch and then left to San Isrido the drive was amazing and picturesque, stopped for few moments to click water falls on the way and reached San Isidro lodge by late afternoon. On the way Don came up with an imaginary dream girl named Rosemary and Rose mary kept us very connected and engaged through out the trip. San Isidro lodge was at elevation of around 2000 ASL and the landscape around was breath taking. Quality of rooms was super good. We were welcomed by Squirrels and few humming birds.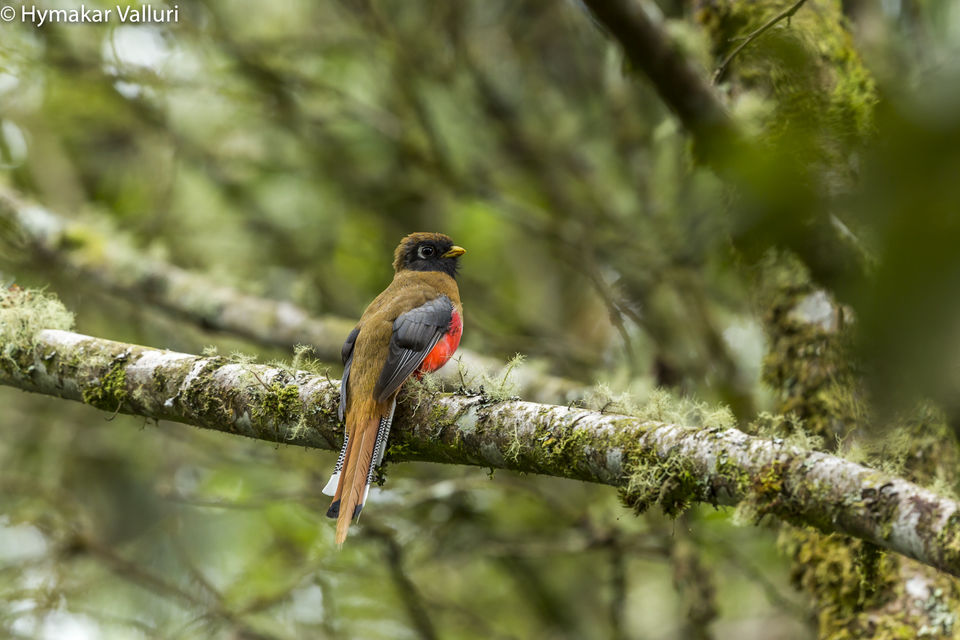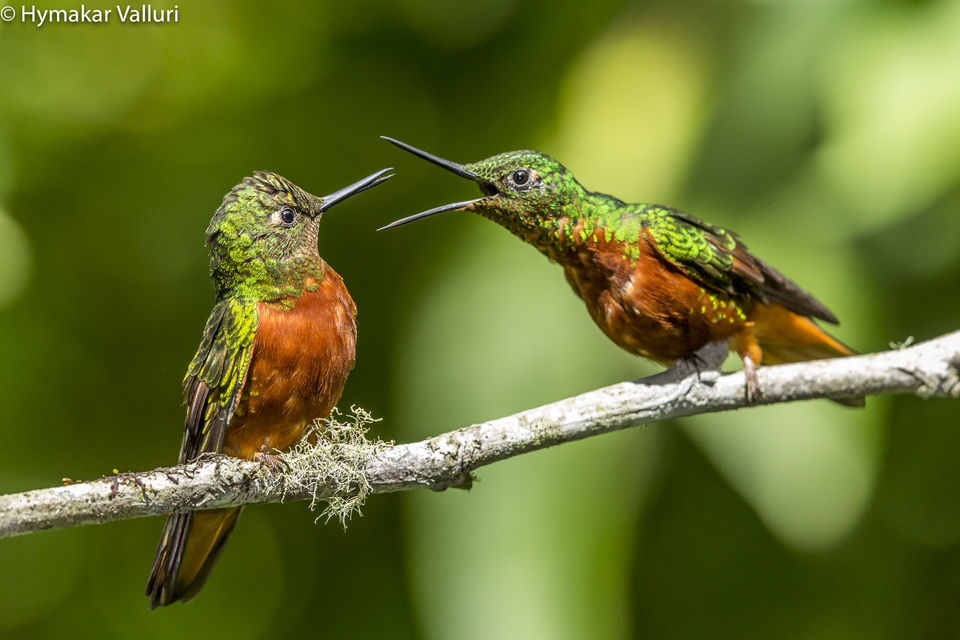 Today morning we had good close up images of Ynca Jays and also long tailed Sylphs. While we were clicking Ynca Jays we were called to the deck at the restaurant and when we got there I saw the Mountain Tapir for the first time. It was from a distance and got a record shot. I was happy to see a Tapir and it was a great beginning to the day. After Tapir has left after enjoying the salts at the pit, I saw a raptor flying past and followed the bird and found it perched on the tree close by and it was a Broad Winged Hawk. As the day progressed lot of things unfurled, we got to click a White bellied Ant Pitt. By around 9.30 Am activity subsided so me, Nate and Rithesh had gone for a drive looking for different birds, we saw Southern Lapwings and some swallows. Returned by lunch time and post lunch i clicked by best images of the Sylph and sub-adult Summer Tanager.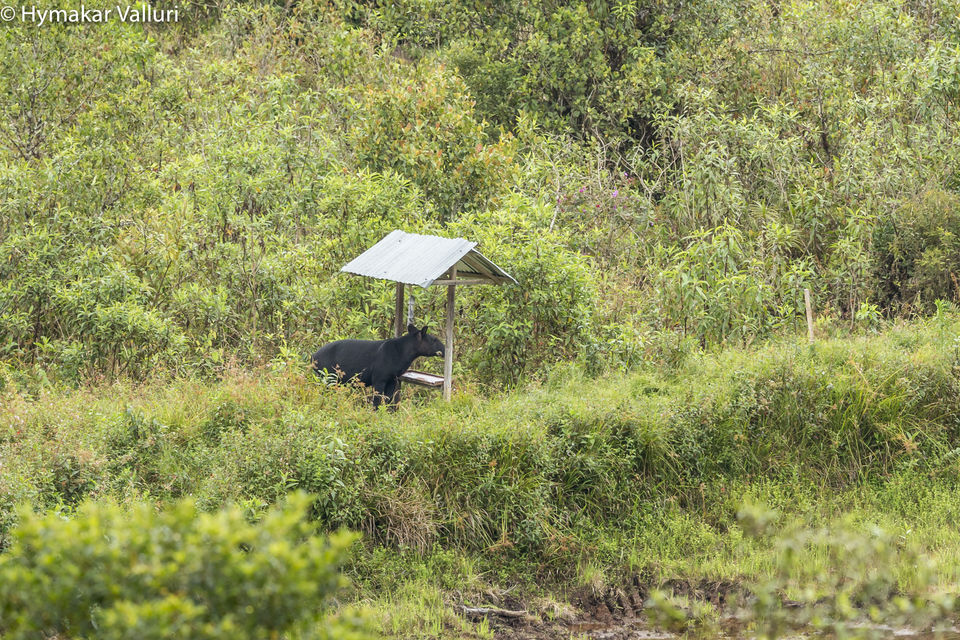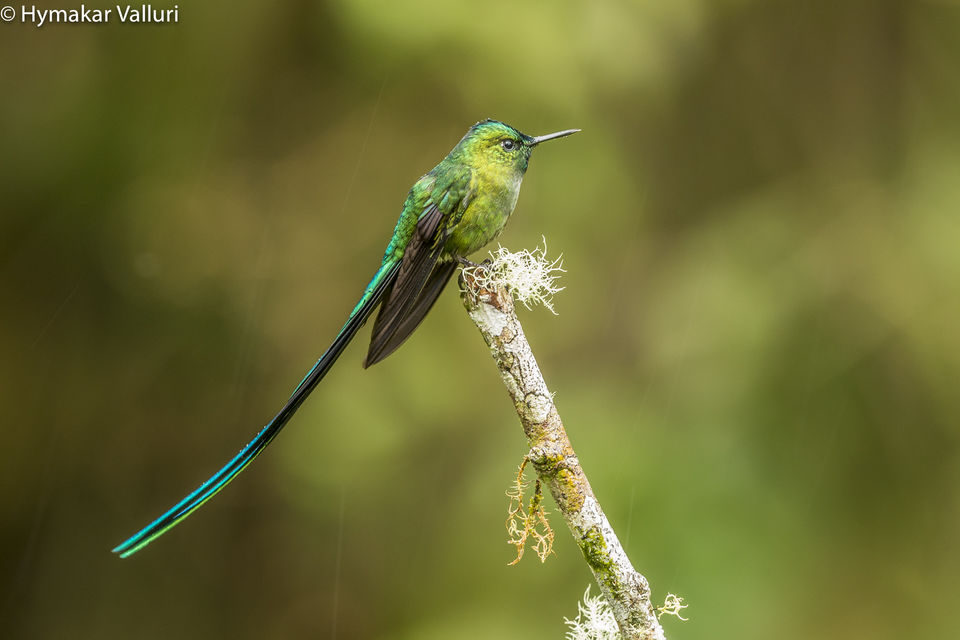 It was time to say bye to San Isidro and go out on a long drive to Tandapaya. It was a 4-5 hour long drive, had to drive all the way to Quito and from there to Tandayapa. We had few stop overs in between where we have seen few Llamas as well. (Domesticated ones) and also had lunch in Quito. By the time we reached Bella Vista it was dark and it was raining. Ofcourse it is cloud forest and expected to be raining. On the way from Quito to Bella Vista we also saw black vultures, but in interest of time we chose not to stop and click as it was raining, road was narrow and steep. After reaching Bella Vista i have seen the dream bird which i had in mind before coming to Ecuador, i had the image clicked by Nate of these birds printed in my mind. The booted racket tails. Could not resist the temptation even though it was almost dark grabbed the 5D M3 and 70-200 and clicked few images, though which i deleted all of them later. Bella Vista rooms were cool, typical forest reserve rooms. That night we have just finished our dinner and were waiting for the desert and one of the staff from Bella Vista comes running and tells us they have seen a Kinkajou. Fortunately my camera was around with flash mounted, grabbed it and ran to the deck to see the wonderful species. Got some images and good records.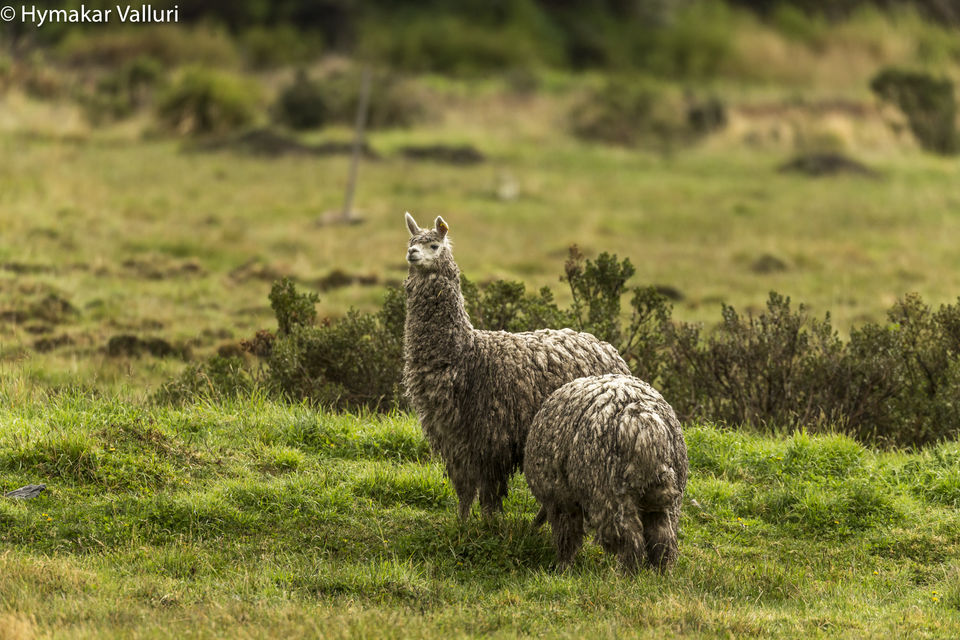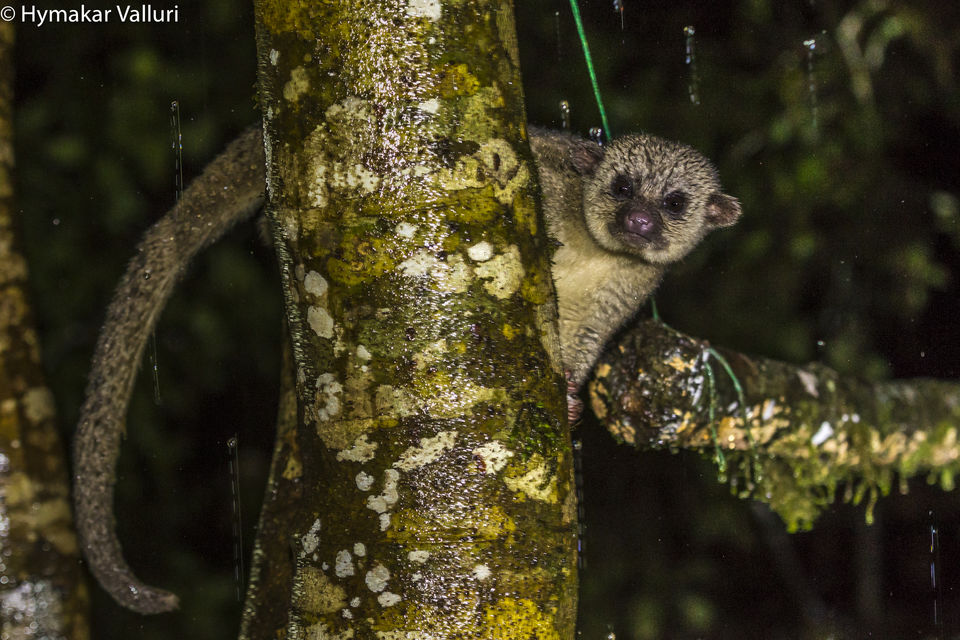 Bella Vista doest allow Multi flash set up, so we had to click the humming birds mostly when they perch close to the feeders or flying towards feeders. Getting flight images in that low light of these birds is out of question. So that morning clicked few humming birds and Squirrels. Then came the most colourful one, the masked trogon male a resident bird there in the lodge and have seen few times during the day. Followed by few images of wood creepers and fly catchers. We got an invite again from the staff saying there is a Tyra (mammal). Due to bad light and wrong gear in hand i just got few record shots.During the day we had few more visitors, have seen a Nun bird and got some record shots. Nate decided we should be driving to a different lodge for a day trip to click humming birds. So we hopped on to the bus and as we started we got to know that there was a landslide and had to take a longer route, we reached Alambi just before lunch. Alambi had 10 humming bird feeders and two fruit feeders. While the whole team was setting up their stuff, Me, Joe and Mac Kay took a walk to the river to find a dipper. We did not find a dipper but we found Turkey Vultures flying around and got some shots. We clicked Red Headed Barbets, Woodpeckers, Tanagers apart from various species of humming birds. First time i have seen Hermits here. We could not do multi flash set up but got some decent portraits of of Booted Racket Tails, Sparkling Violetears etc., Food and hospitality at Alambi was excellent. By afternoon around 3 PM we wrapped up everything and left to Bella Vista as we had to take the longer route back as the landslide issue was not fixed yet.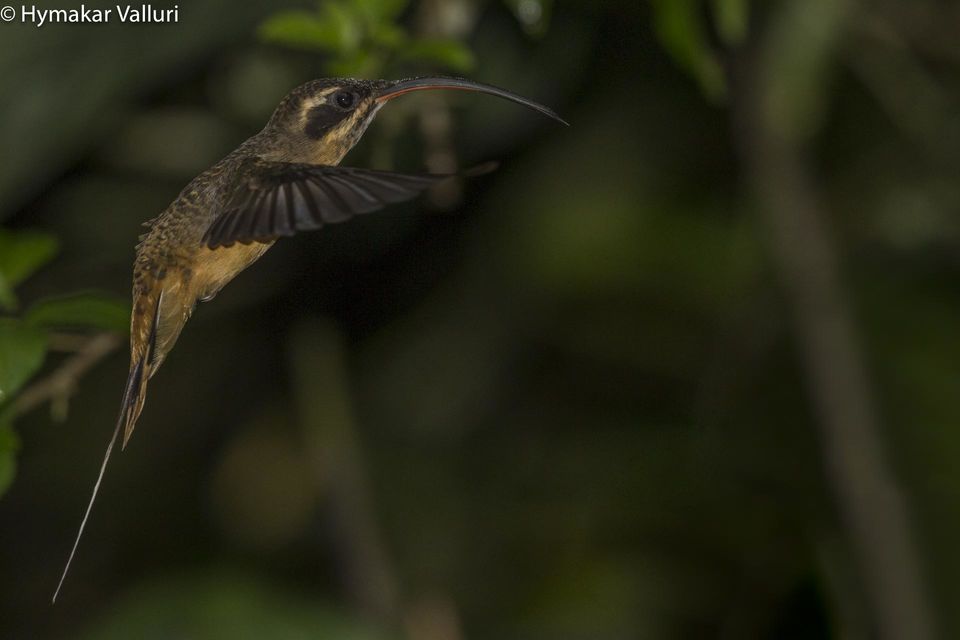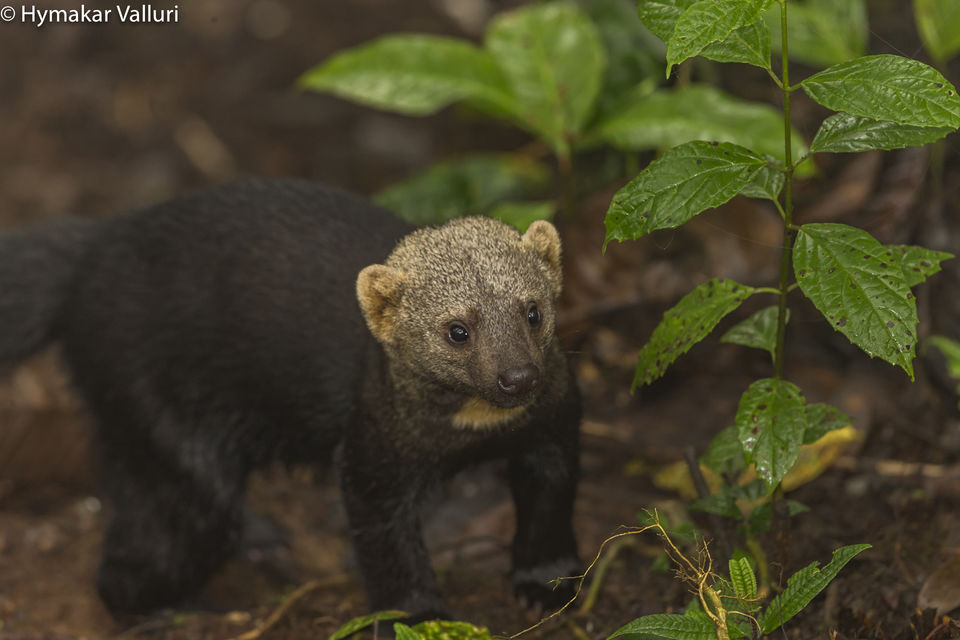 As i opened the room in the morning i saw there was lot of excitement around and Mackay was shooting some birds, i casually walked down to check what he was clicking and he got a Plate billed Toucon image. By the i got my gear she was gone. Morning started off with Turquoise Jays and then comes by dream bird Toucan Barbet. As it was very misty with poor visibility just managed to get few record shots. After some birding had been for breakfast, while we were walking back from breakfast Nestor came running and shouted Toucans. We took the heavy gear and ran to the road, there were two Plate Billed Toucans but very far high on the tree and still the weather was bad. We saw one of them flying towards up the hill, i walked back to get by extender, Mackay, Rithesh and Joe walked up the hill looking for the Toucan. I had my extender connected and followed them, as i got closer they were clicking the Toucan from a close distance, by the time i got there, she flew to other side of the road, fortunately for me she was on the right perch in open and gave some good images.After clicking Toucan Nate suggested we should go on a drive looking for birds along the road, We did not have much luck there. We returned for lunch and when we were getting back to the rooms, Joe saw a snaked and it was very close from where we were and got some quick shots. We packed things soon and it was time for us to leave Bella Vista and go to Sacha Tamia lodge. I have been hearing about this lodge from day 1 and had high expectations. And this was the last bird lodge on our itinerary for tour 1. We reached there by late afternoon and Nate went looking for some good spots for Multi flash set up. Myself and Rithesh were given huge Suite room on 2nd floor. As i walked in and opened the windows there were lots of birds perching close to the window. I happily kept clicking the birds from there. We had some multi flash activity before wrapped up the day. But i did not get my dream shots of booted racket tails on multi flash. Day ended by clicking the Black and White Owl.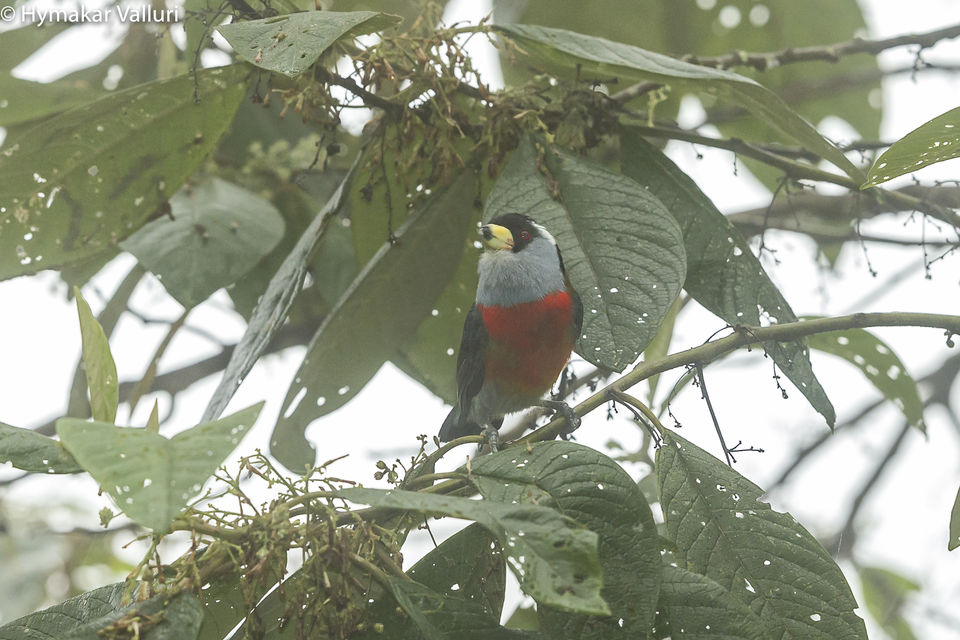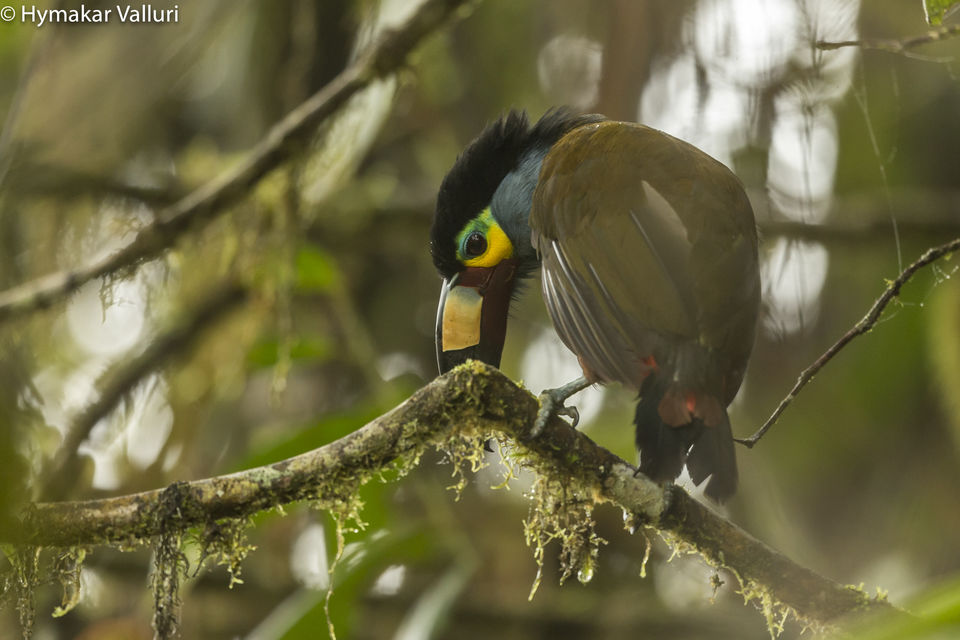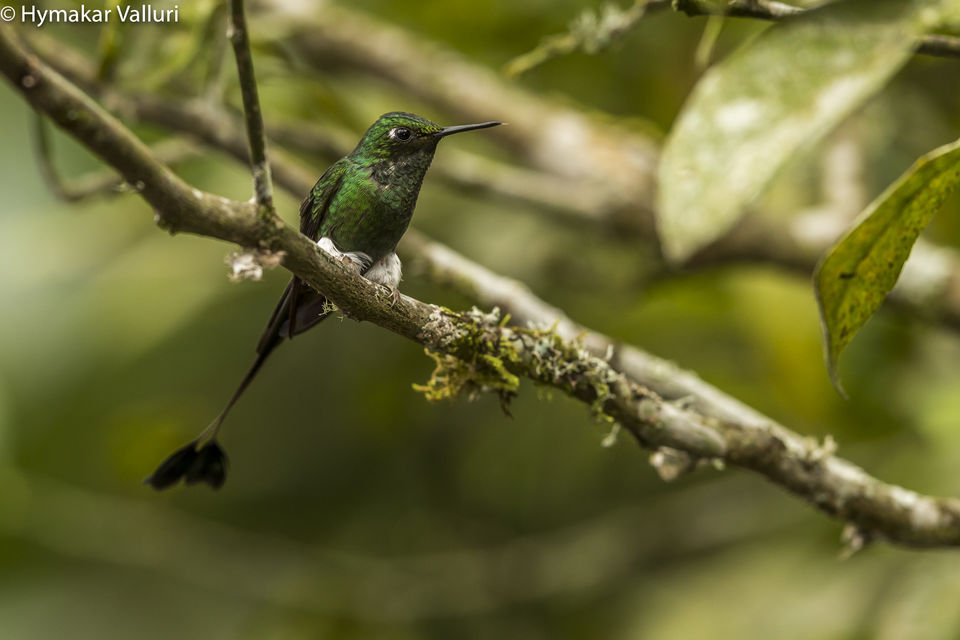 We started the morning by clicking the images of birds coming to fruit feeders such as Red Headed Barbet, Golden hooded Tanager, Summer Tanager, Black Winger Saltators, Yellow Throated Tanager etc., After some wait my turn from Multi-flash has come but there was barely any action at Multi flash. Myself and Phil spoke about what was going on around the world and killed one hour. Barely we have two birds visiting multi flash. Post lunch spent time at the fruit feeders and in the night we found the Black and White owl mother and sub adult. We missed action of mother hunting a huge moth and taking to the baby, as it was pitch dark and we were using flash lights to spot the bird.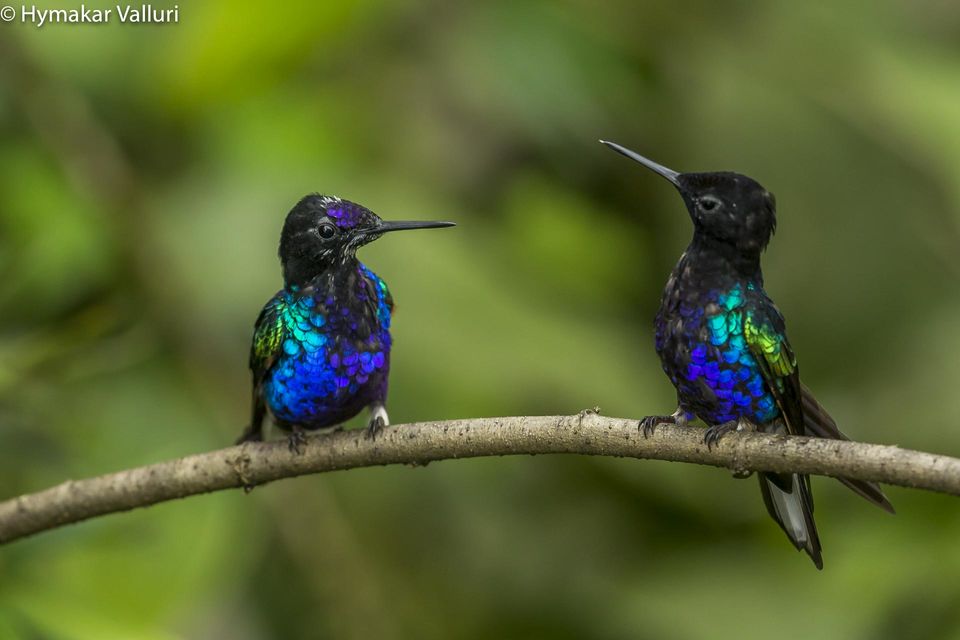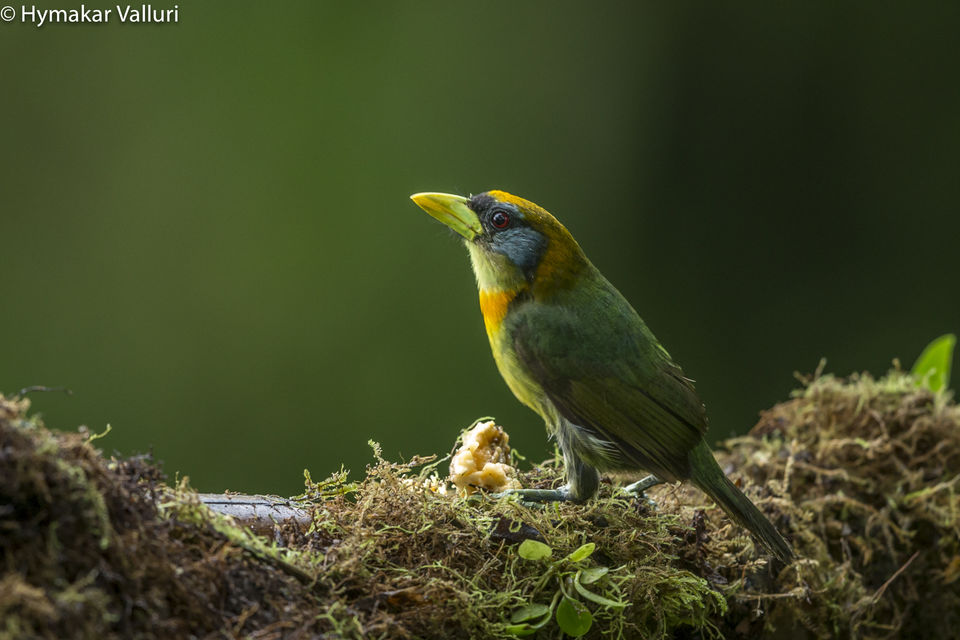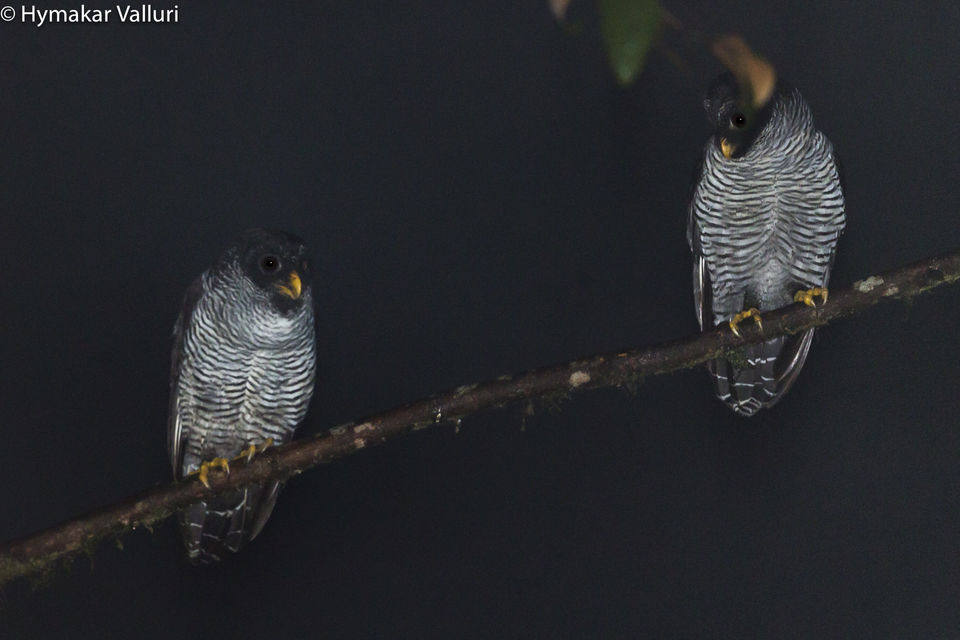 The bird which we were waiting to click from the day 1 Cock of the Rock. Finally the day has come, we woke up early and drove down to a private reserve close by near Mindo. We got to the spot it was a narrow path a 10 -15 mins walk, few minutes after we got there we saw the magnificent bird. Light was not supportive at all even at 10000+ ISO was getting barely any speed to get an image in a cramped place. After few minutes wait light improved for few mins and got some images. After clicking the cock of the rock we walked to a different spot where we saw Mountain Quails. Then we had the Giant ant pitta right across the road. We drove for a while in the private reserve where we got to see Yellow Breasted Ant Pitta and Scaled Fruit eater. After clicking few images we got to a place where we had to hike down a steep mountain to see Moustache Ant Pitta. After returning our host arranged some coffee and few snacks. We had the same and started back to Sachatamia, On the way we came cross Swallow Tailed Kites and Nate was generous enough to stop for me to get few shots. After returning to Scahatamia, Nate suggested that few of us should go to a birding lodge in Mindo to get some humming birds images as there was nothing much happening at Sachatamia and he can explore the best possible ways to get mutliflash spot during that time. Myself, Ibrahim, Rithesh and Mackay choose to go to Mindo. At the lodge in Mindow we saw woodpeckers, swallow Tanagers and briefly for a moment Rufous Motmot. We returned back to Sachatamia by late afternoon, By that time Multi flash set up was ready and i clicked few images.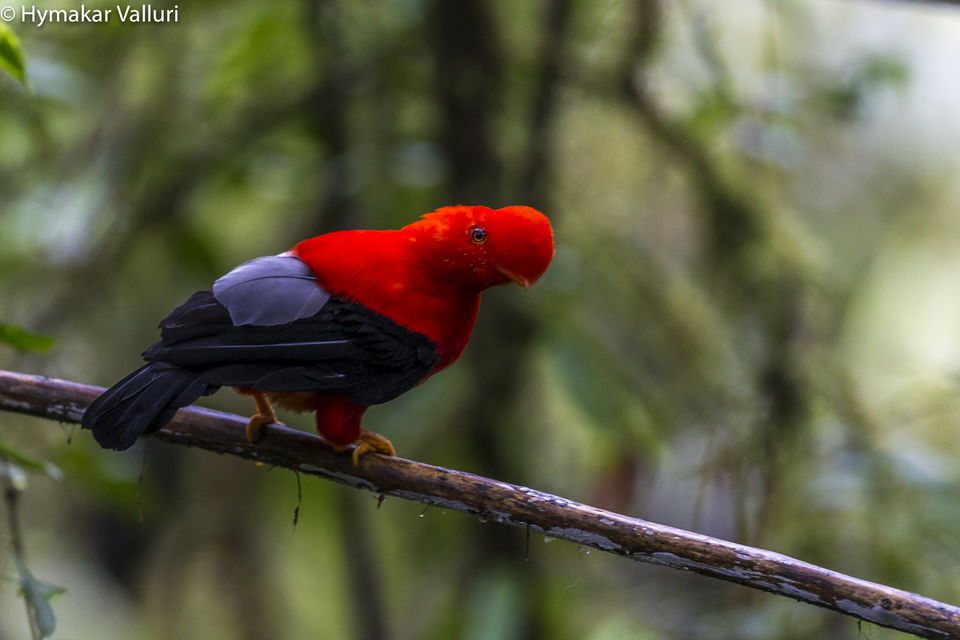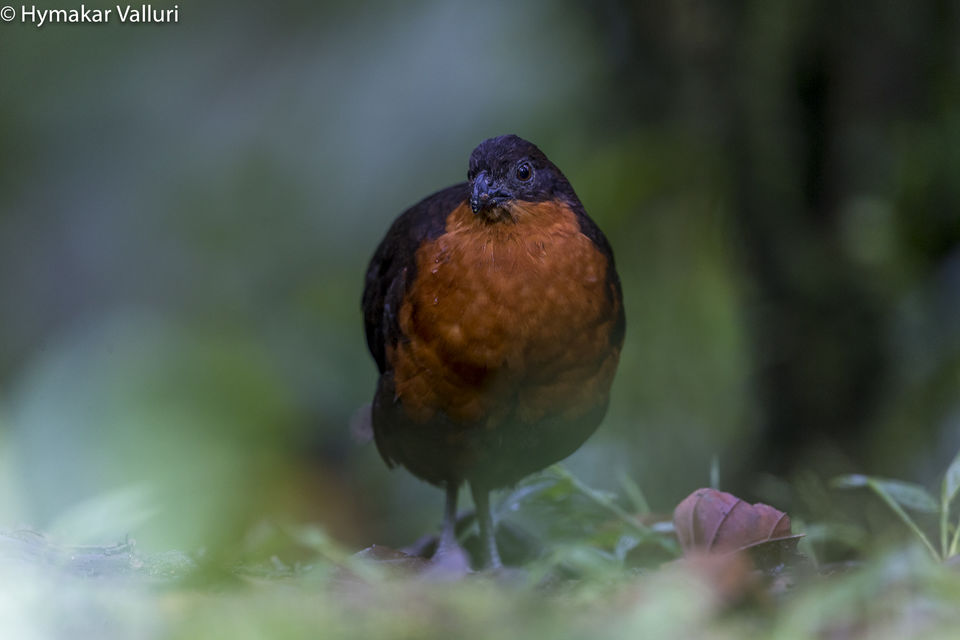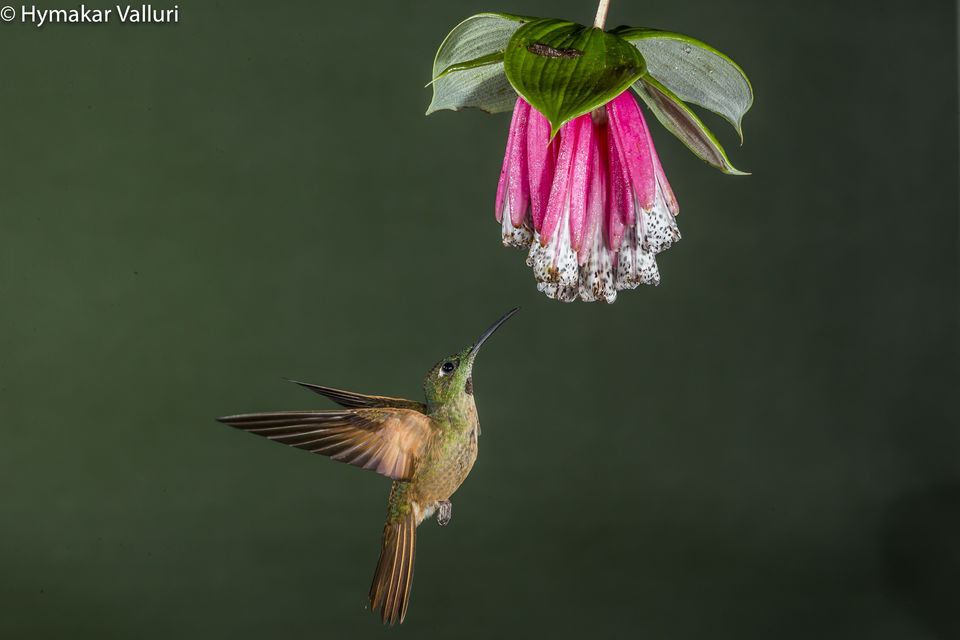 Final day of the Part 1 of the tour. Morning first thing i saw as i got out of the lodge was a Squirrel cuckoo on the tree, got some record shots and went back to the fruit feeders to click the tanagers and barbets. For the final multi flash set up myself and Rithesh teamed up and had a great fun testing the FPS of our Camera bodies. Got few decent images and wrapped up the photography session. We had lunch, packed our bags and we hit the road to get back to Zaysant. 2 people from the team had departed after the phase 1 of the trip, Mackay and Don had left.Along with Don he took Rosemary also away with him.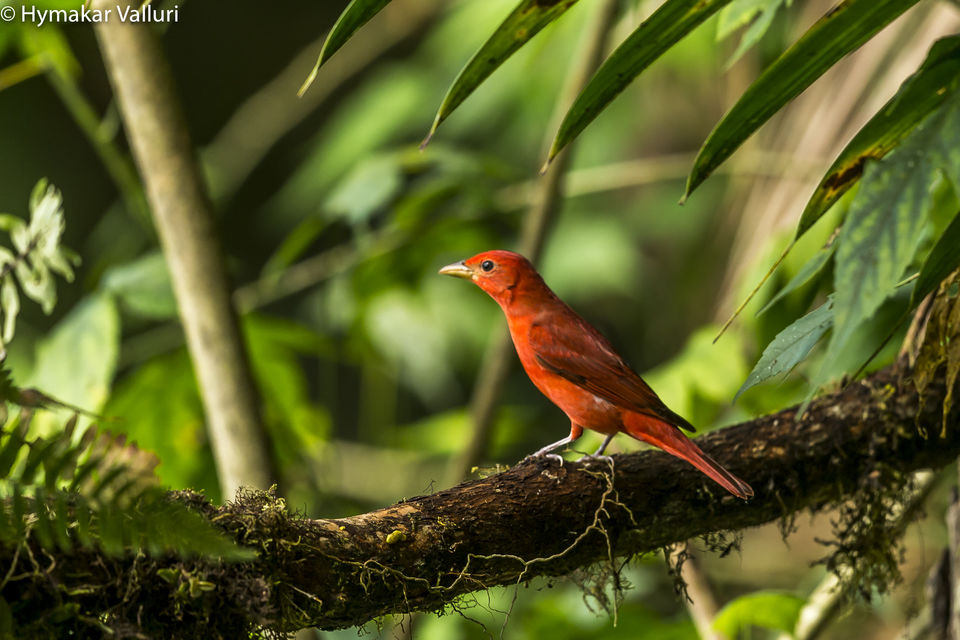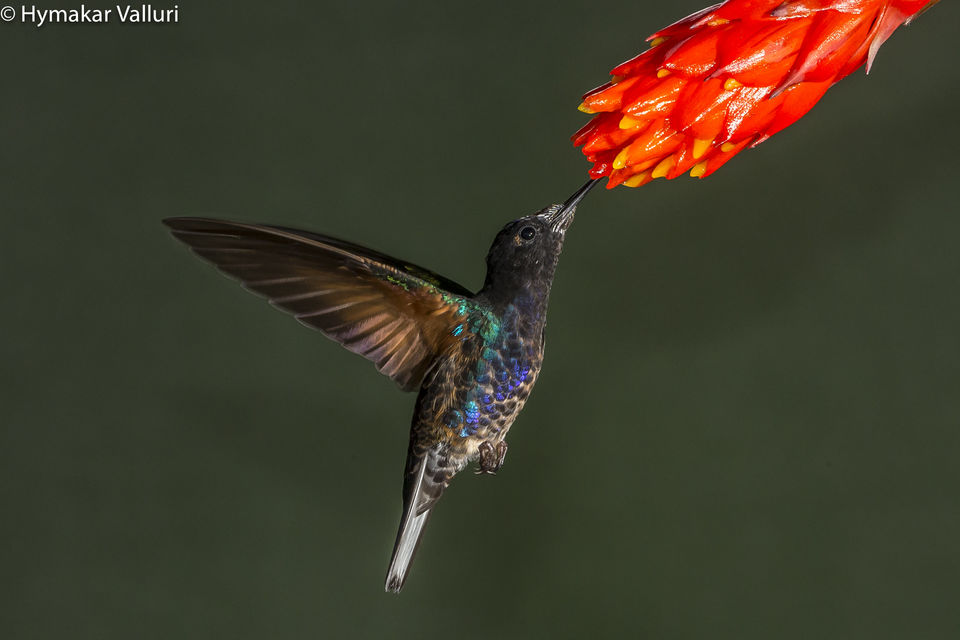 Nate, myself, Rithesh, Ibrahim and Phil started in the morning for the drive to go to 4500 mtrs ASL. It was a great drive and in 2-4 hours we were there in between two snow capped peaks and Volcanos - Anitsana and cotopaxi. On the way we stopped at a view point from where we can see Andean condors which are the largest vultures in the world and only few hundreds still left. Luckily we saw 2 of them on the other side of the mountain and we got some record shots from a KM distance. We proceeded further to see Caracaras, Ibis, American Kestrel, Few Hawks, Gulls and various other birds. Rithesh and Ibrahim chose to make few time lapse images and i stuck to clicking the birds. Phil had one bird on his mind for the trip and that was Ecuadorian Hill star. After clicking the landscapes and birds we started back to a lodge where we could have lunch. On the way Nestor suggested that there was an abandoned house and usually the hillstar has the nest there, i was feeling dizzy so i chose to stay in the car and Rithesh also stayed back. Rest of the got out of the car and few seconds i hear Phil and Nate screaming "Condors" "Condors". I jumped out of the car and got the focus spot and kept firing them in the flight and Rithesh chose to sit in the car and click ( by the way he has got the best shots) We never thought we would be seeing Condors so close. With that excitement we landed at the lodge and there we saw the Giant humming bird and the train bearer a very very long tailed humming bird of which only Rithesh got the image. At the lodge my situation worsened a bit so got back to our vehicle and slept in the last row. In few minutes Rithesh arrived with Nestor and he wanted to go back and explore the Condors. I chose to sleep in the car, Rithesh and Nestor stopped at view point and in minutes nestor came running shouting mama and baby spectacled bear. He got me out of the vehicle he drove back to bring the rest. Myself and Rithesh tried our level best to find them on the other mountain. In 10 minutes he returned and with his help we saw two black spots moving on the other mountain. Got some record shots but were super excited with sighting. With spectacled bear sighting our Phase 2 of the trip came to an end. That evening myself and Rithesh had to leave to MacuPackunia for Spectacled Bear expedition. Nate left to US and Joe, Phil and Ibrahim left to Amazon. What a eventful day. Drove from 2500 Mtrs ASL to 4500 mtrs ASL and back to 250 mtrs ASL. Maquipucuna guys did not have room for us, they goofed up big time on booking and gave away rooms to a large group. They made us stay in the Staff quarters and pathetic is the word to chose to describe the room, bed, bathrooms, hygiene. They kept saying they will waive off the room charges. They probably would have thought these two Indians would be happy to save some money, barely knowing our backgrounds. While we are OK to stay in not so great places as we have stayed in the past. But the way they came across repeating about waiving the room charges irritated me. I was about to tell uncharge of the place take twice your normal charges offer free stay in this room for the large group and give me the standard rooms. We were in no mood to get into argument or drive back to Zaysant. I was exhausted. But Stay, food, hospitality wise terrible is the word. I suggest people to go for a day visit and not to stay overnight.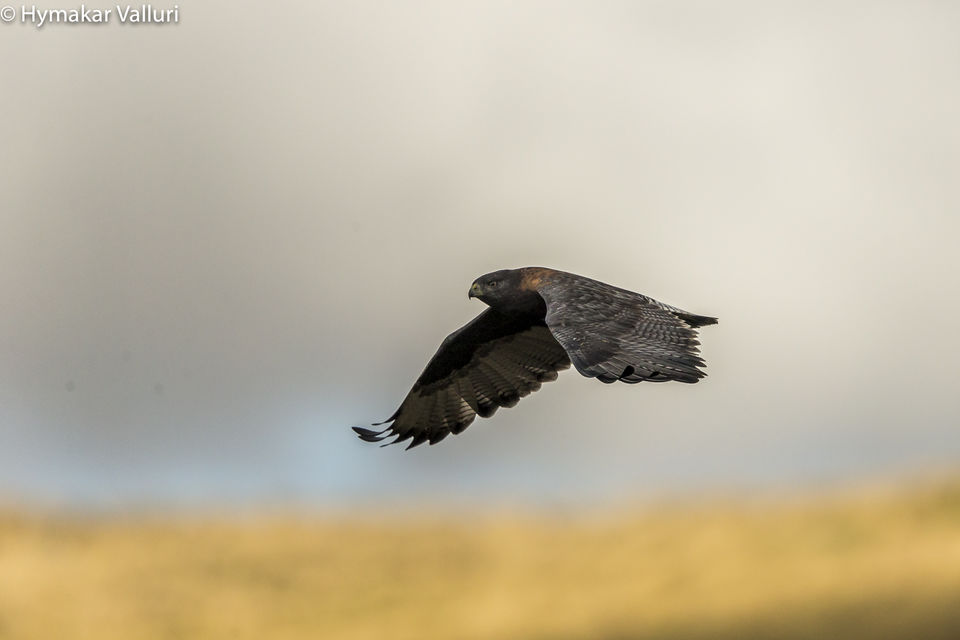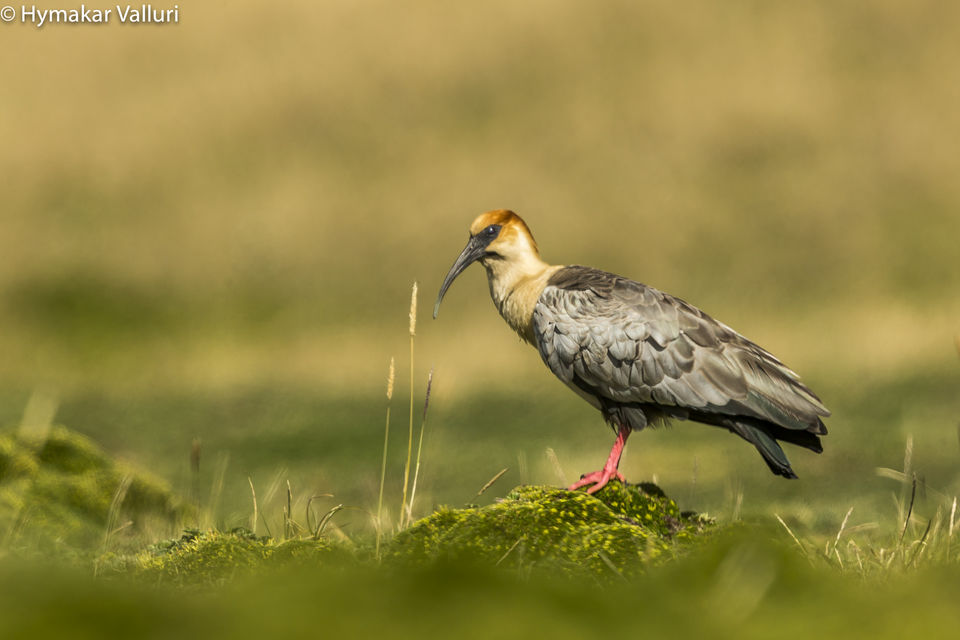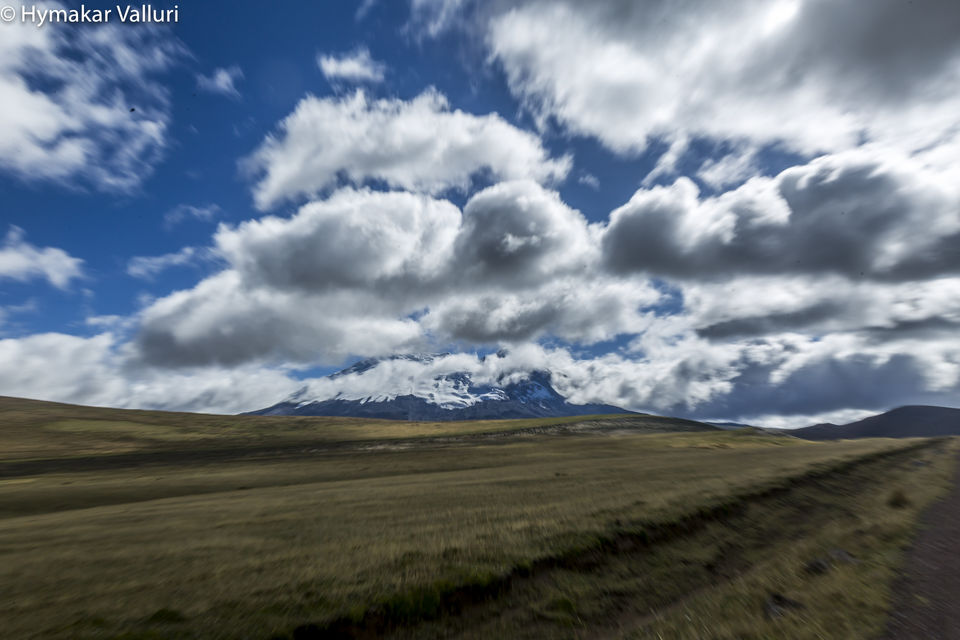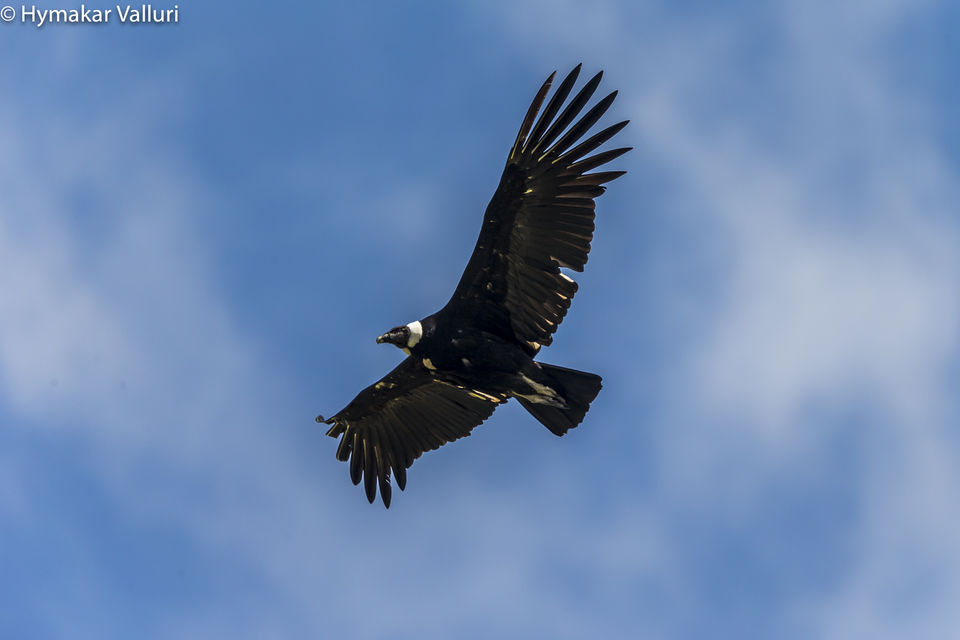 Morning we walked down to the restaurant with the gear and we saw the birding guide showing some bird to the guests and to our surprise and delight it was a Quetzal (Golden Headed) i tried to get some record shots as it was not very close. After Quetzal flew away i walked along with the birders to the bridge and found two Torrent ducks far away on the rocks in the river. It was a pleasant beginning of the day and it became even more better when i clicked the rofous Motmot. We had breakfast and were waiting for the information of the spectacled bear sighting. A group of film makers left ahead of the rest of the groups and later when i spoke to them i got to know they were filming for BBC. We got a call after one hour and then we started our ascent it was a tough, steep and slushy climb on the way we were lucky to see a Crested Guan and also few more motmots. After 2 hrs of hiking we got to see the spectacled bear. He was right on top of the tree eating berries had to wait for him to come down and after few minutes of wait he came down moved on the branches,broke few huge branches and moved to another tree. Photography was challenging as black animal, white back ground when he was in open and very dark back ground when came down. We clicked around for 1 to 1.5 hrs and then returned to the lodge. We had lunch at around 12.30PM and then drove to Zaysant. Rithesh had to leave that night and i had one more night stay and next day morning i flew back to Riyadh.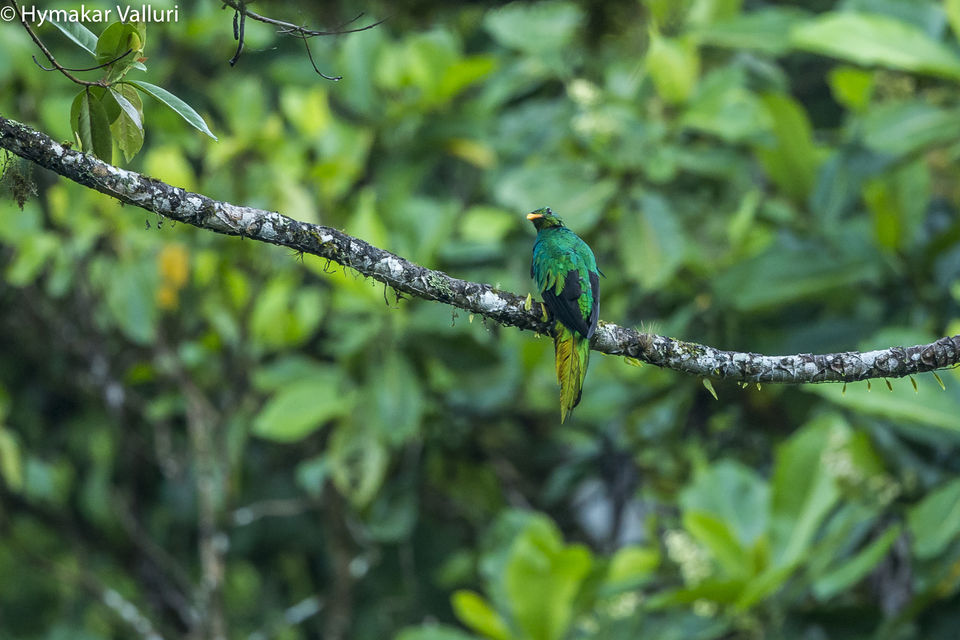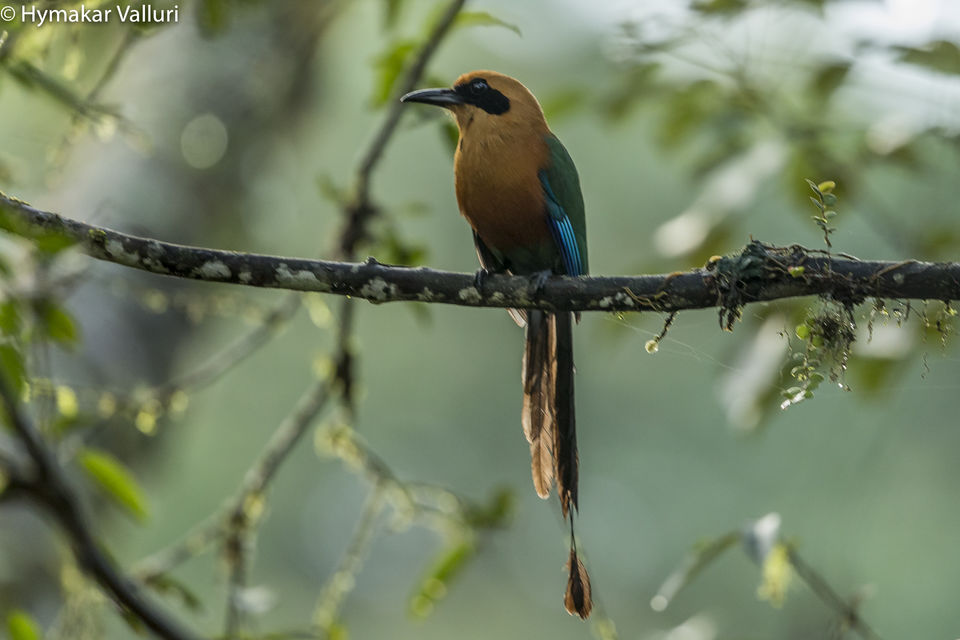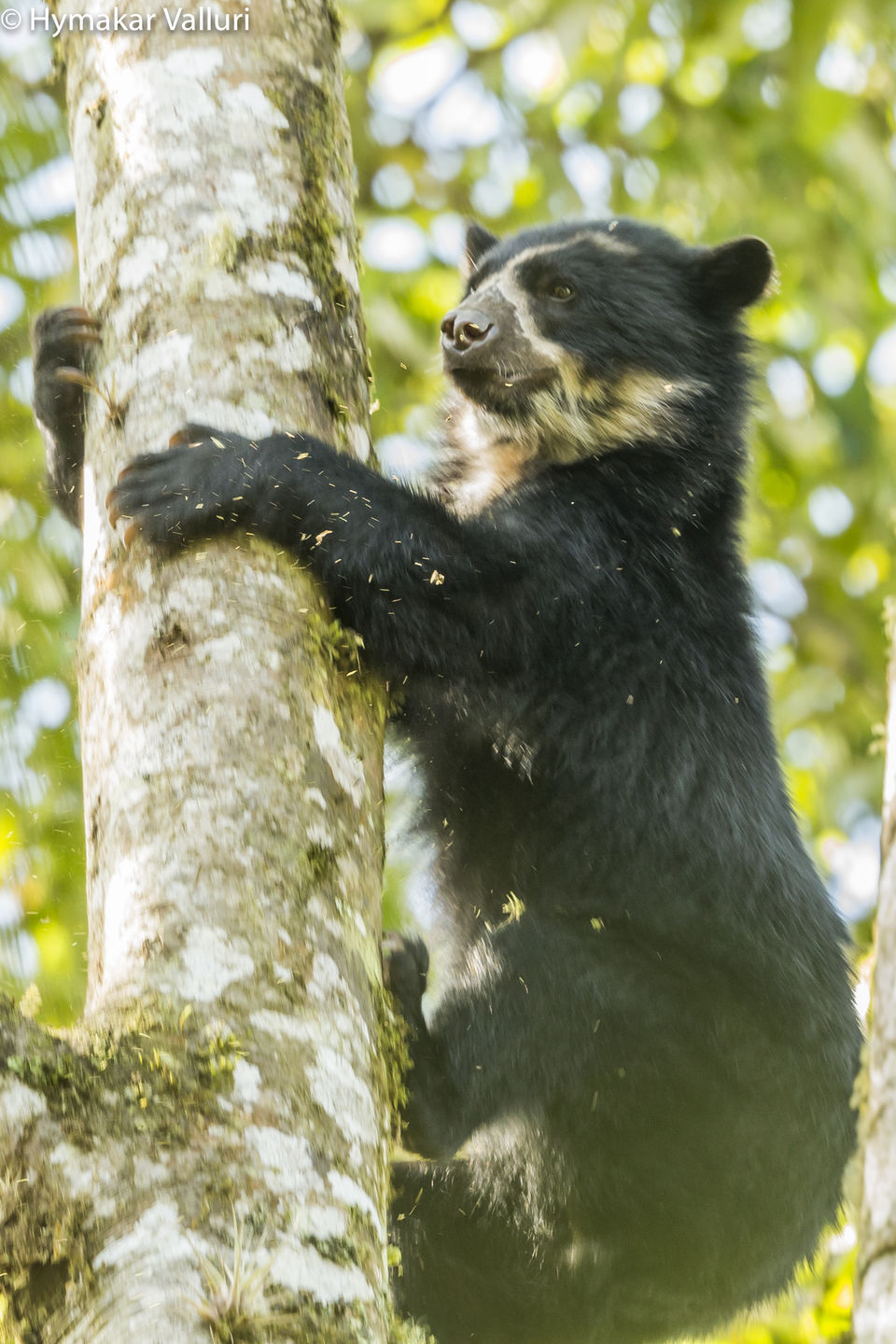 Thanks a lot to the mentor of the trip Nate Chappell and his company Trogon Photo tours. His planning was meticulous and very detailed, his mentoring and coaching was too good and had learnt a lot about him. His command on the subject of photography and also in-depth knowledge about wildlife in Americas helped me a lot. His ground to earth approach and positive attitude was very inspiring. He has shown lot of patience and replied to the silliest of doubts with a smile and a great detail.
Thanks to Nanda Kumar my friend who has come up with the plan to go on this trip. Finally due to some personal reasons could not join. But had Rithesh replacing him who is amazing photographer and technically one of the best guys. I had learnt a lot from him during this trip.
Joe, Phil, Mackay, Don and Dr.Ibrahim were a great company and also excellent photographers. Their work is phenomenal and they had some stunning images. It was a great trip with the experts in the field and also real fun loving and very nice gentlemen.