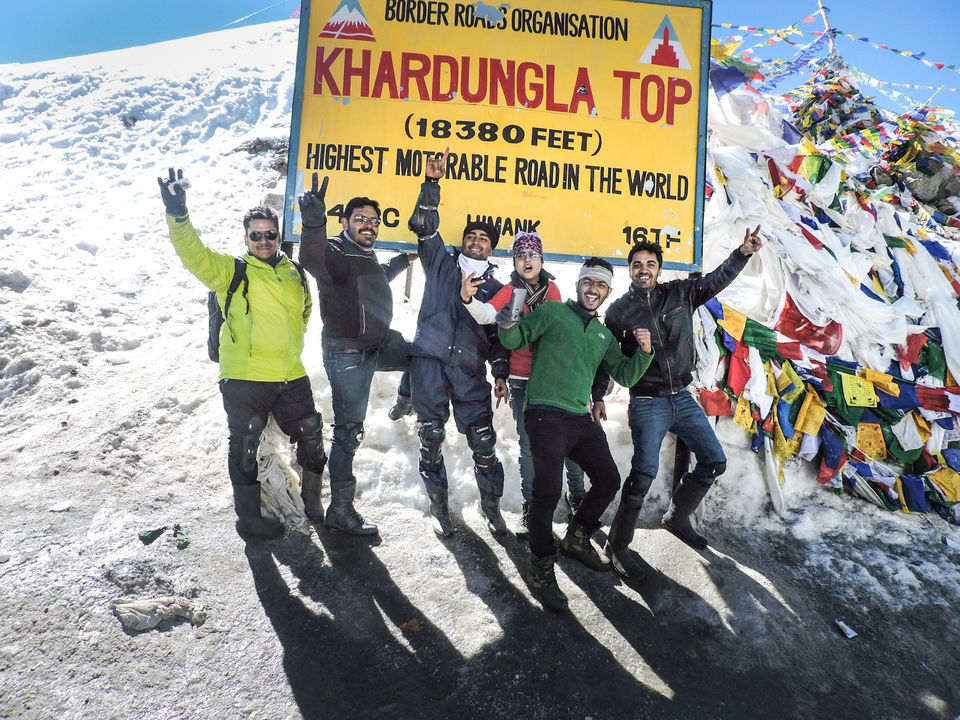 "You're waiting for a train. A train that'll take you far away. You know where you hope this train will take you. But you can't know for sure. Yet it doesn't matter. Now, tell me why?"
"Because I will live!"
The melodramatic 'Inception' (click to read reference to movie) to this tale might not seem such an overkill compared to the surreal moments I got to experience during this trip. Furthermore the reference has a much deeper connect because of its uncanny subliminal resemblance to my excursion.

The answer 'I will live' however is another question altogether because of its paradoxical endeavor in this context. That's because I had hardly ridden a bike properly for long-distance/time or outside city limits, with no clue of highway or mountain riding. So, the decision to travel to Ladakh, that too on a bike, riding by myself for 3500 km seemed somewhat of a death wish.
But I wanted to be a part of this expedition, as only such forays into the unknowns give you an opportunity to admire the divine essence of your existence and discover your true caliber .
I registered with a bike tour group and made arrangements to reach Delhi.
And thus began the journey towards Leh, and also, within.
"You never remember the beginning of your dreams, do you? You just turn up in the middle of what's going on."
I remember the trip in form of flashes, as if I were living inside a dream-space those 15 days!
Flash scene 1:
The first cognizant reminiscence of the excursion emerged at Manali enveloped by lush greenery and the sweet sound of waterfall: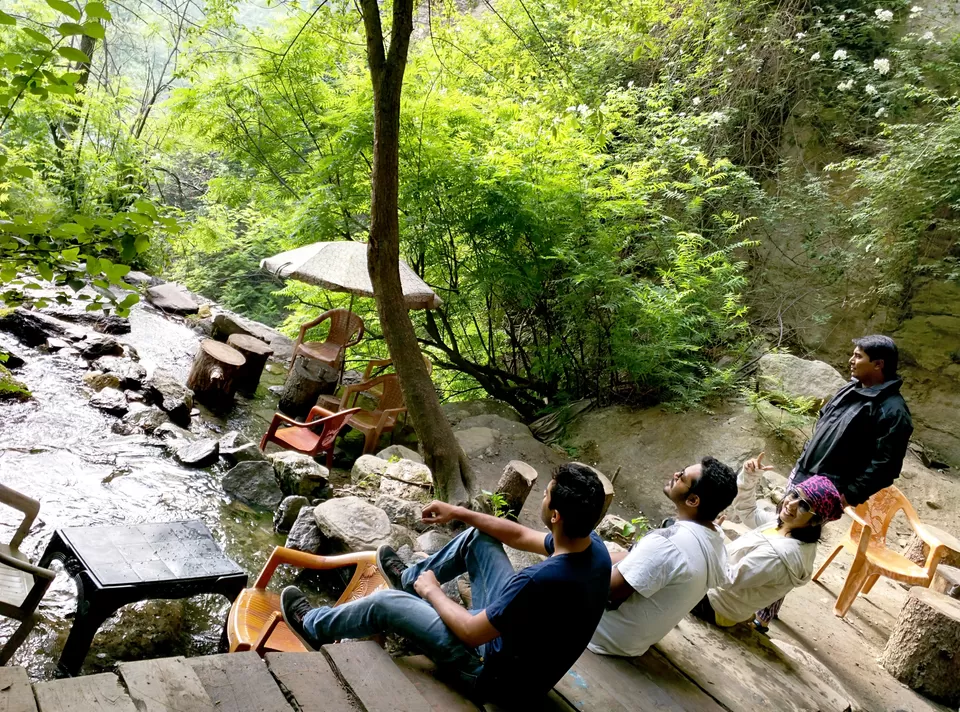 We were sitting in this serene surroundings, engrossed in the thoughts of journey that lay ahead. Having hot Maggi and Tea while sitting inside the cold waterfall was an incredible experience, one which was rejuvenating after the long journey from Delhi to Manali the previous day and served as a passage-way into the upcoming adventure.
After soaking in the quietude, we returned to our Hotel at Naggar (Old Manali) where we retired early to kickoff towards Sarchu the next day.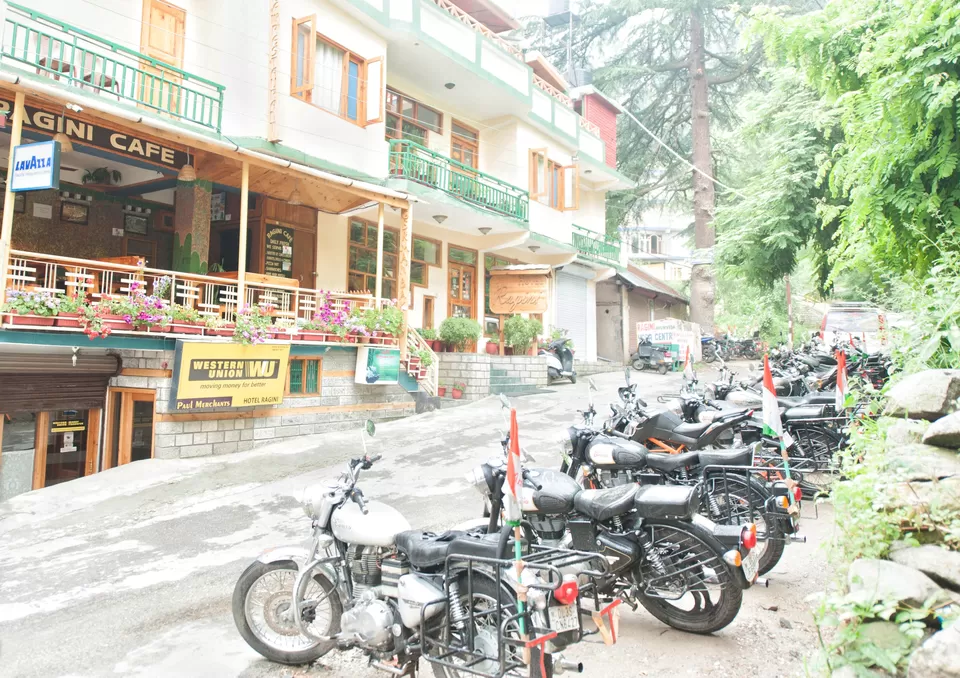 Flash scene 2 :
After leaving from Manali at 4am in the morning, we reached Rohtang top without any hiccups pretty early before the traffic started to build up.
This was the first landmark which marked the transition to the other side of civilization, away from the hustle-bustle and cacophony of city life: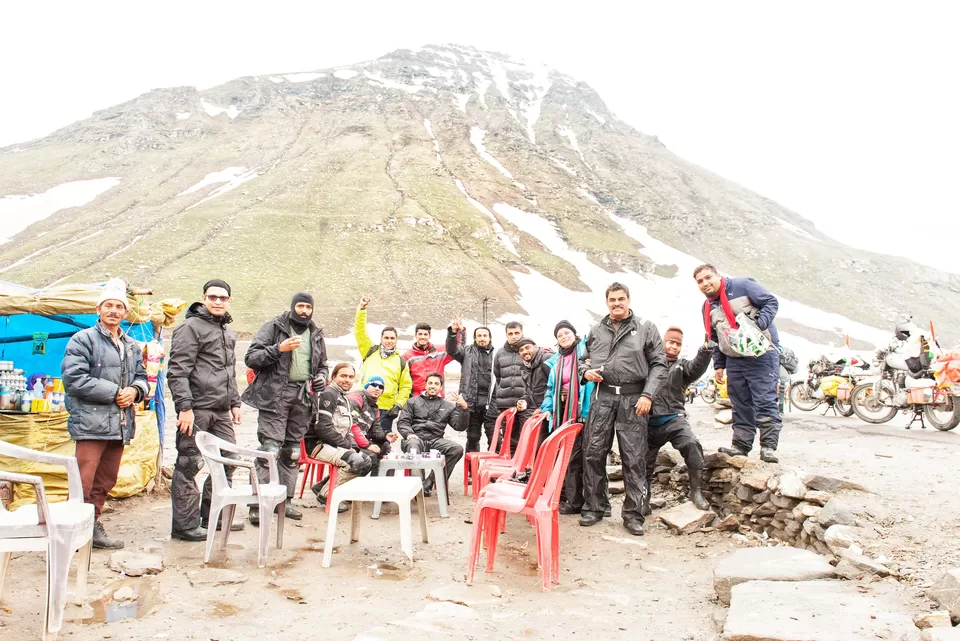 Some other snaps enroute Sarchu: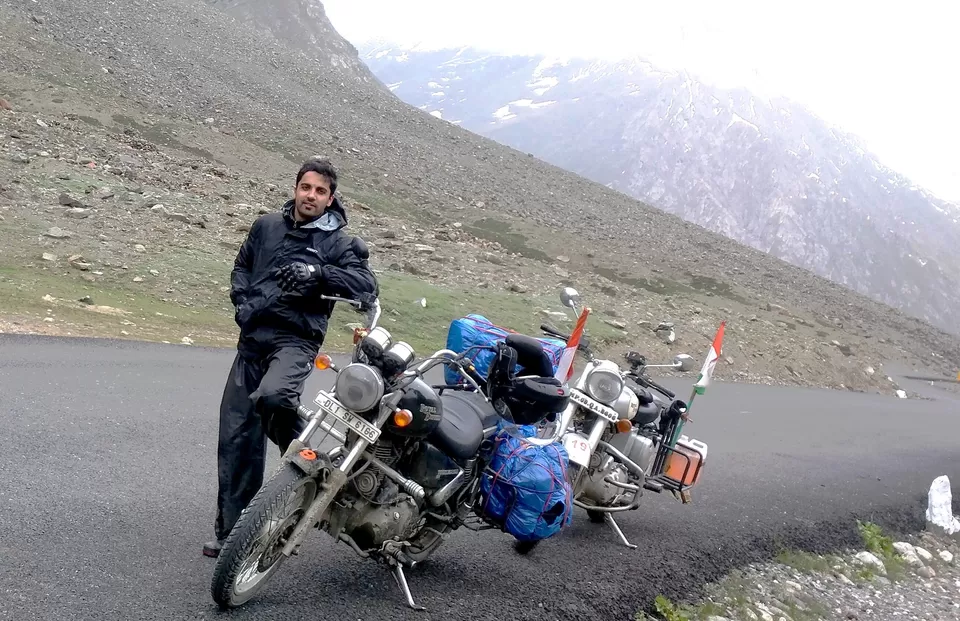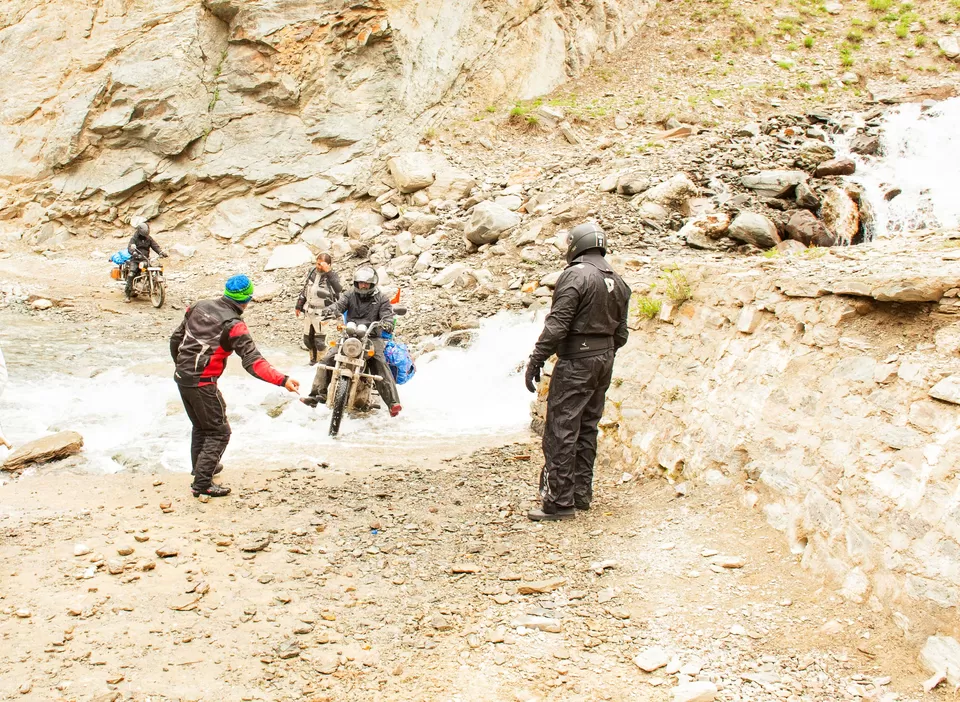 The route passed in a blur of whizzing snow and broken pathways upto Sarchu where we halted for the night: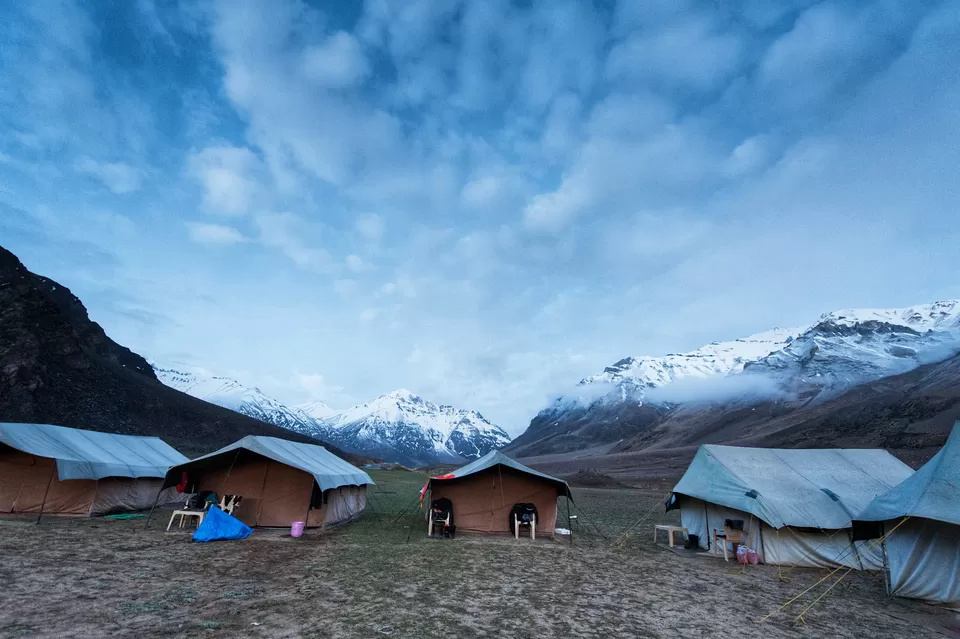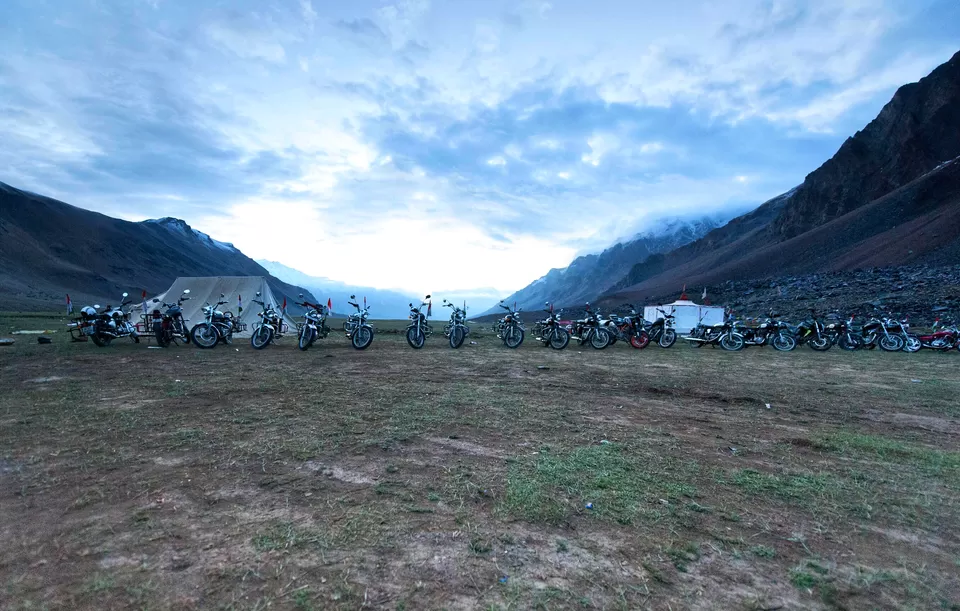 Flash scene 3:
The journey to Leh was truly unbelievable and enchanting. The roads were a beautiful mix of winding roads, hairpins and straight flats: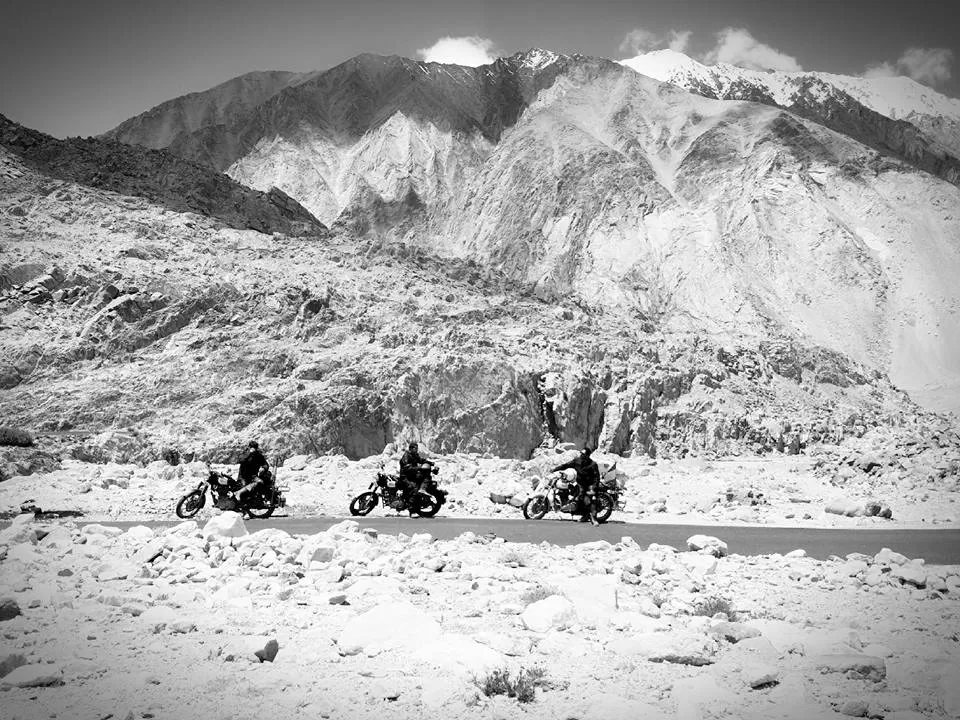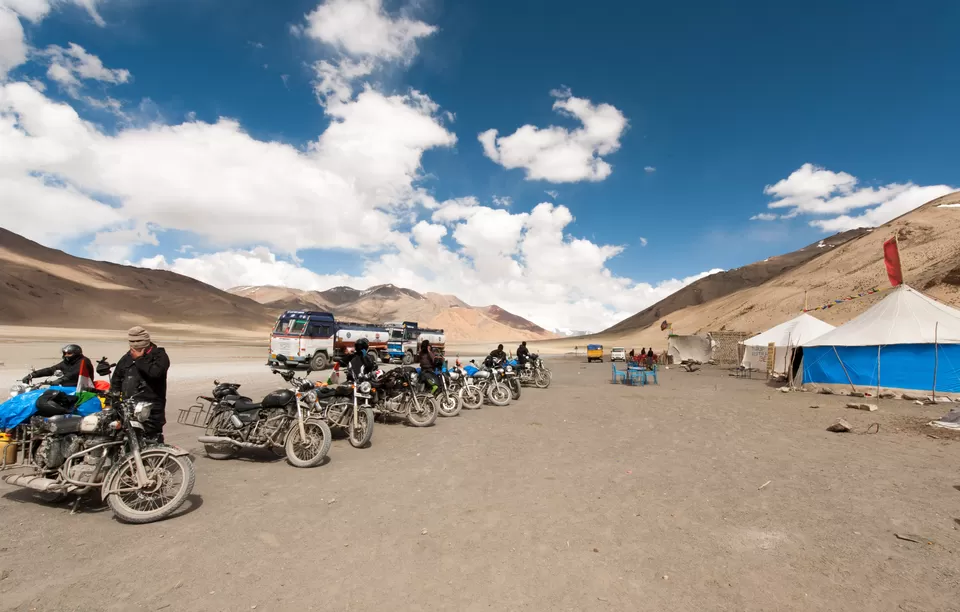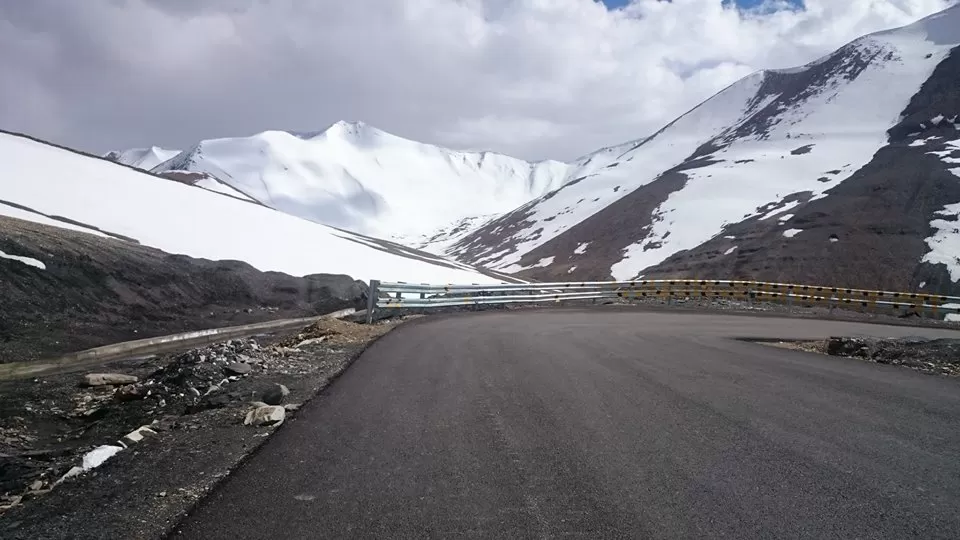 Finally the moment arrived, that we all were waiting for. As we all entered Leh, we had a strange feeling of achievement and elation: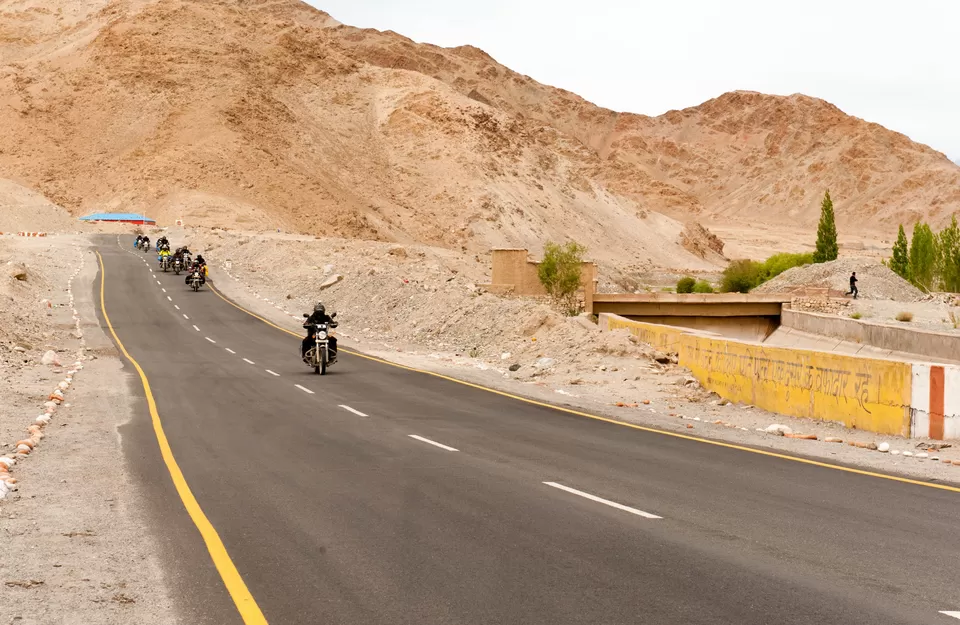 Who wants to be bundled inside accommodation when there are such views all around: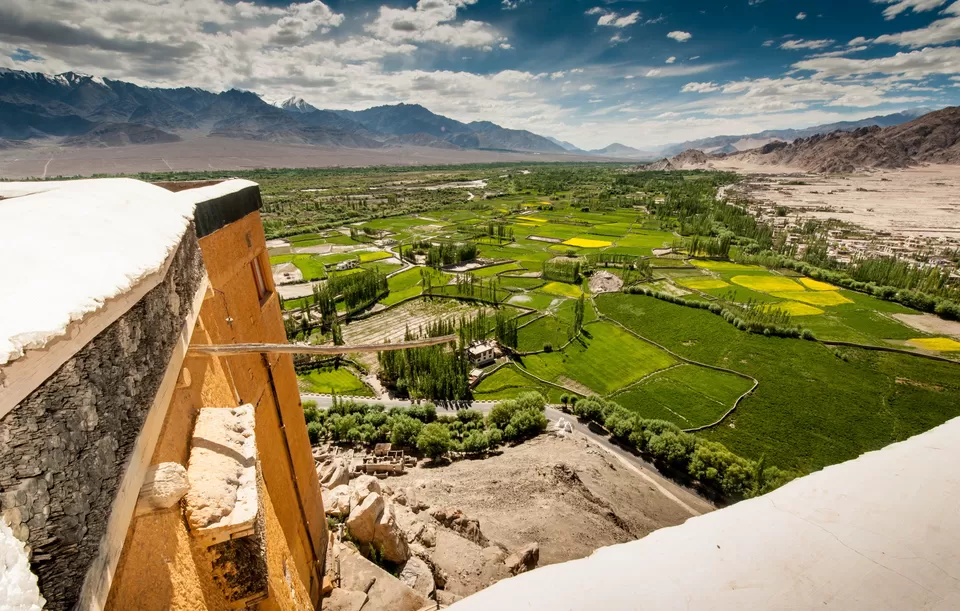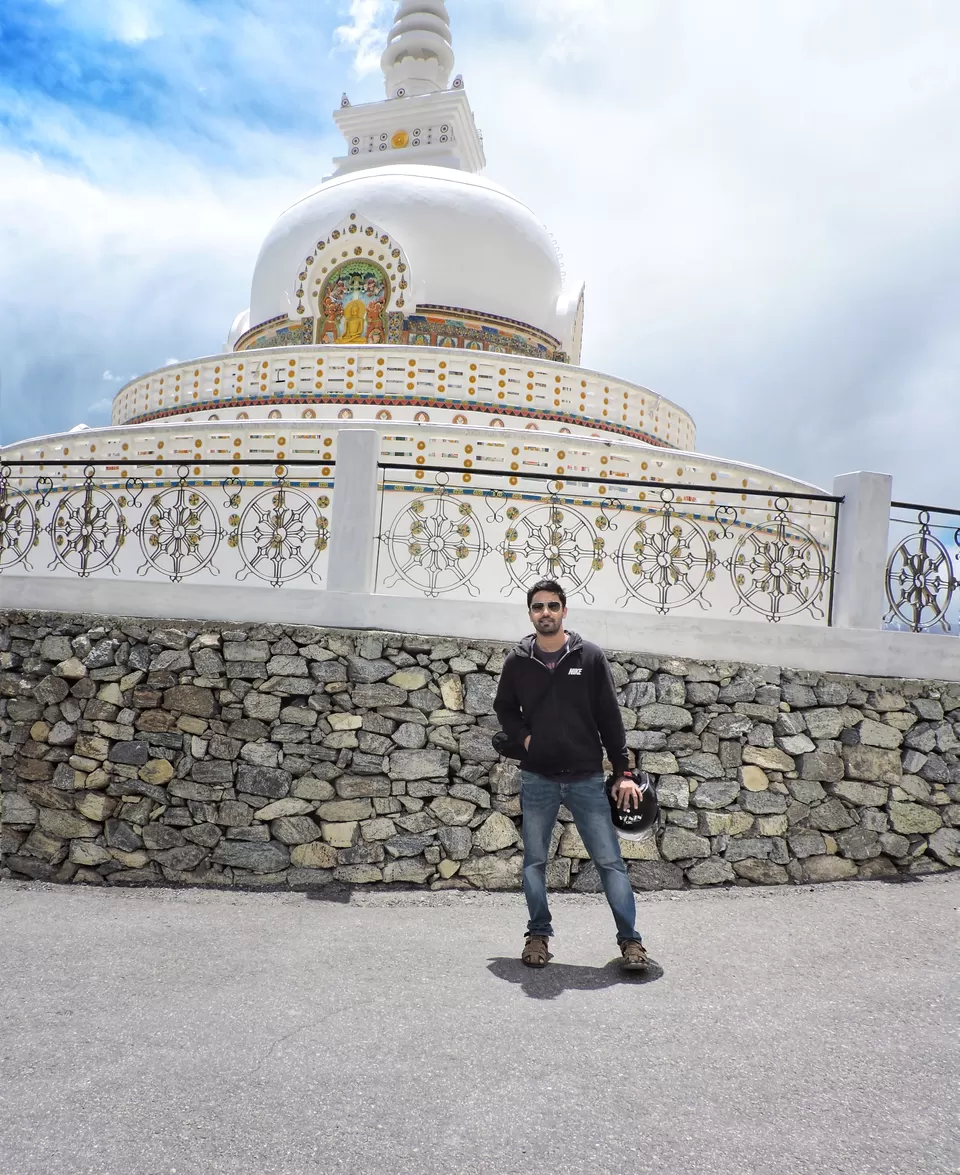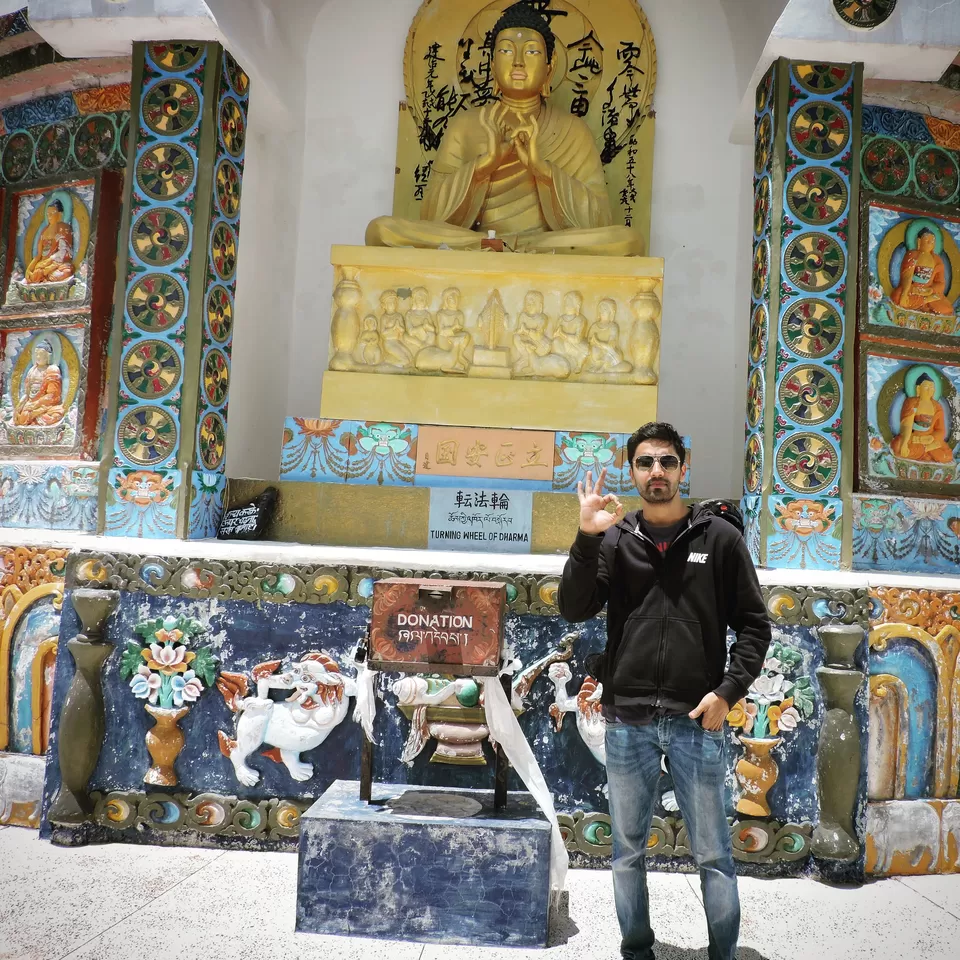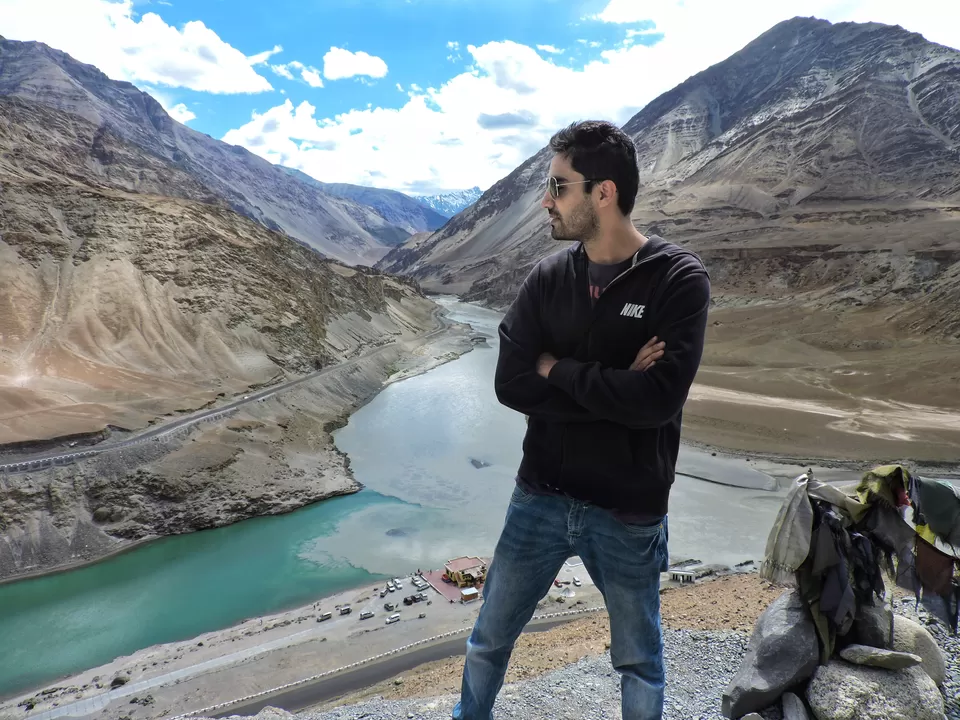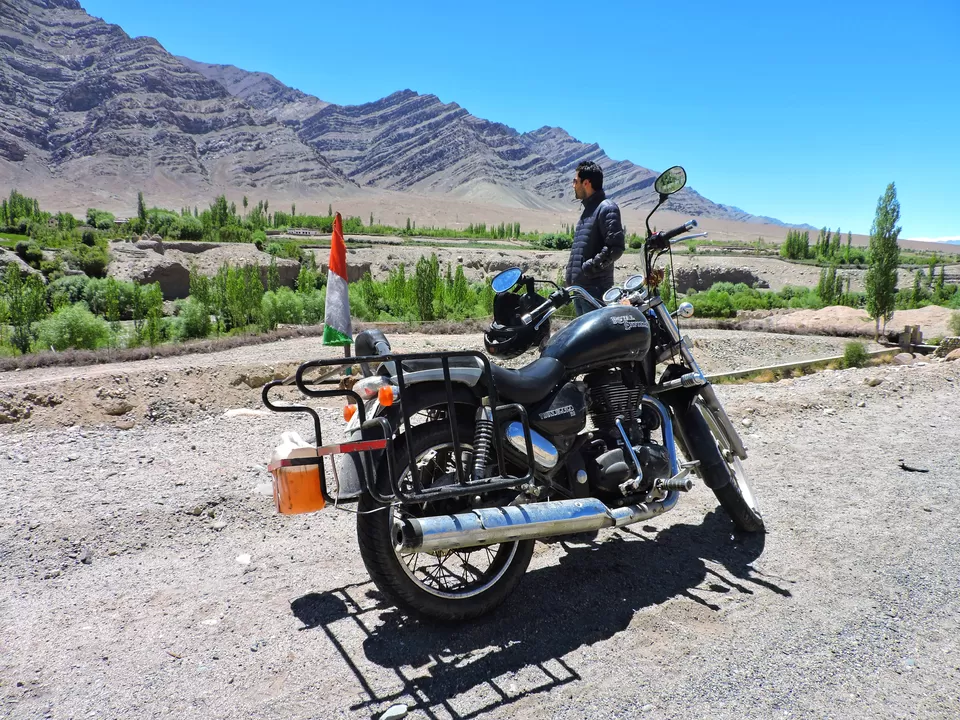 We had a rest day at Leh to acclimatize to the change in elevation and prepare ourselves and bikes to take on the arduous journeys towards some of the highest motorable roads in the world.
The next morning we were supposed to travel towards one of the most anticipated highlight of the trip- Pangong lake.
Flash Scene 4:
I woke up to the sound of blaring horns interbred with the music in my headphones.
My bike had a puncture so I had parked it besides road and drifted to sleep waiting for backup vehicle to arrive and repair the puncture.
Meanwhile fellow bikers of the group had arrived and stopped to give me company until the backup arrived. We had a jolly time humming songs 'on the rocks':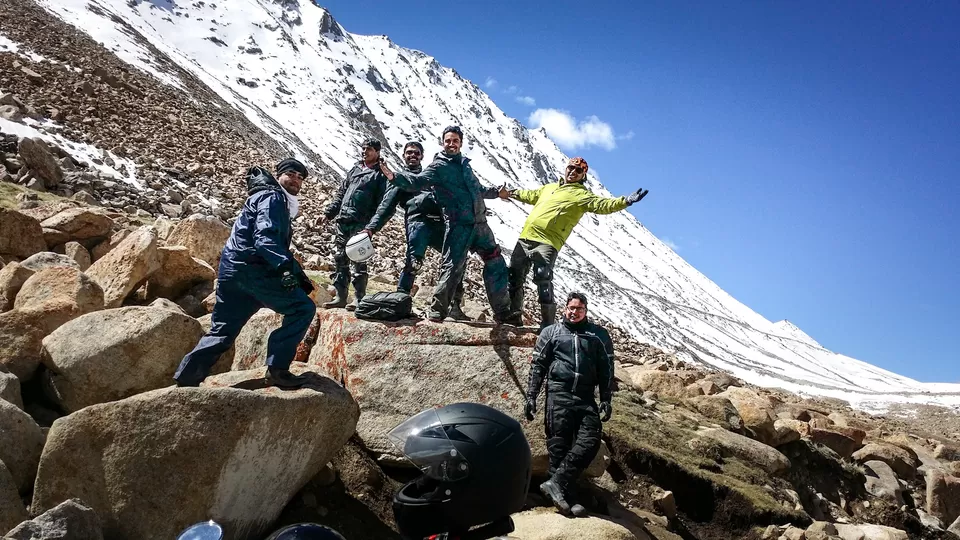 The backup vehicle arrived after a couple of hours and did a quick repair after which we moved ahead crossing passes to reach the lake.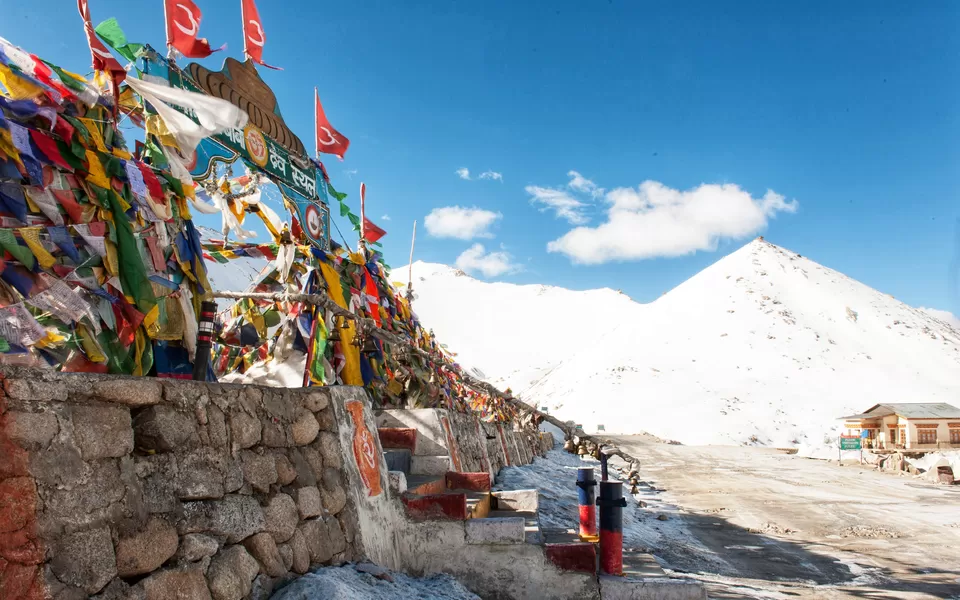 After much deferment, I finally reached the gorgeous blue Pangong lake glittering proudly in the afternoon sun: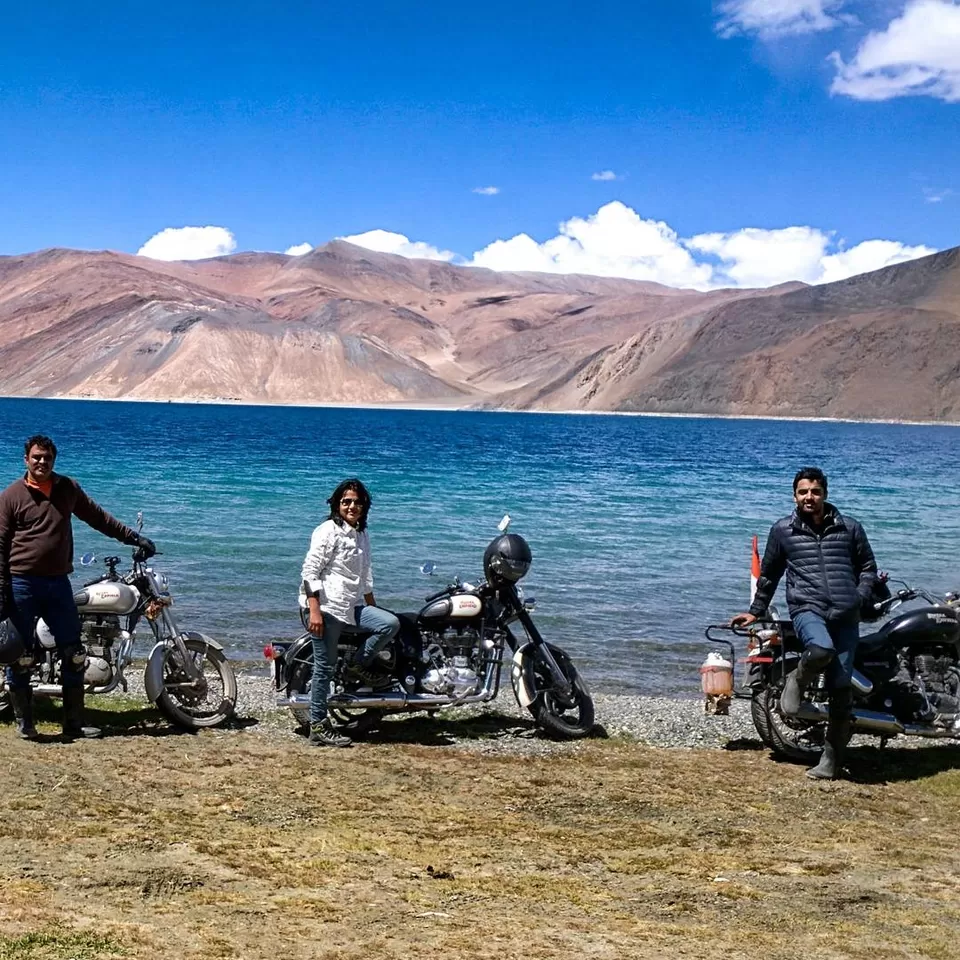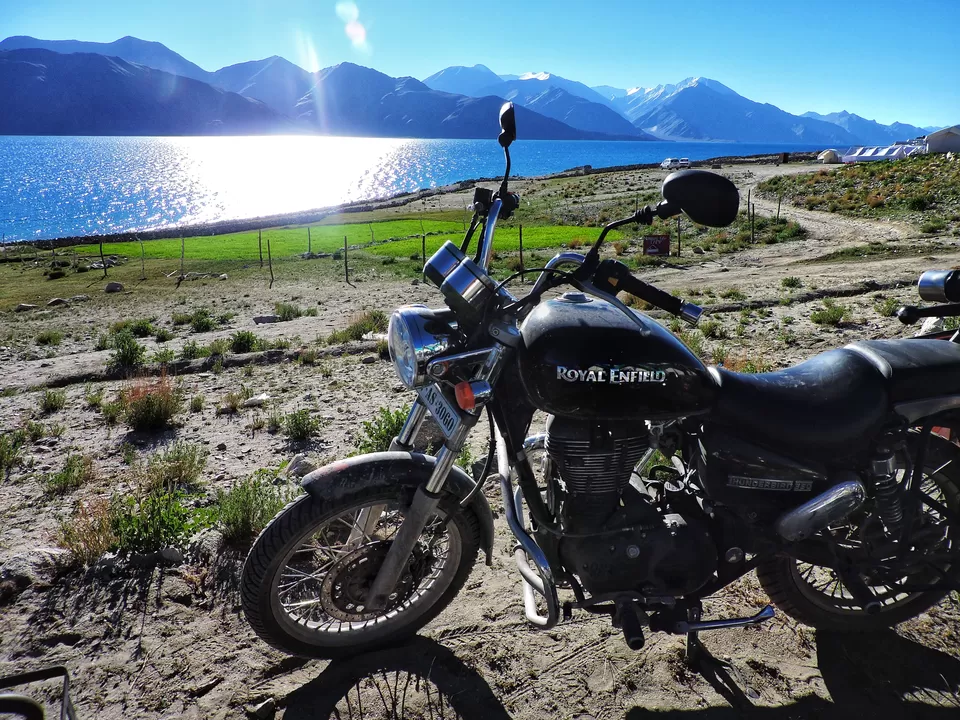 The fascinating sight of lake was enough to reinvigorate my mind and make me forget about the bike trouble that happened earlier in the day: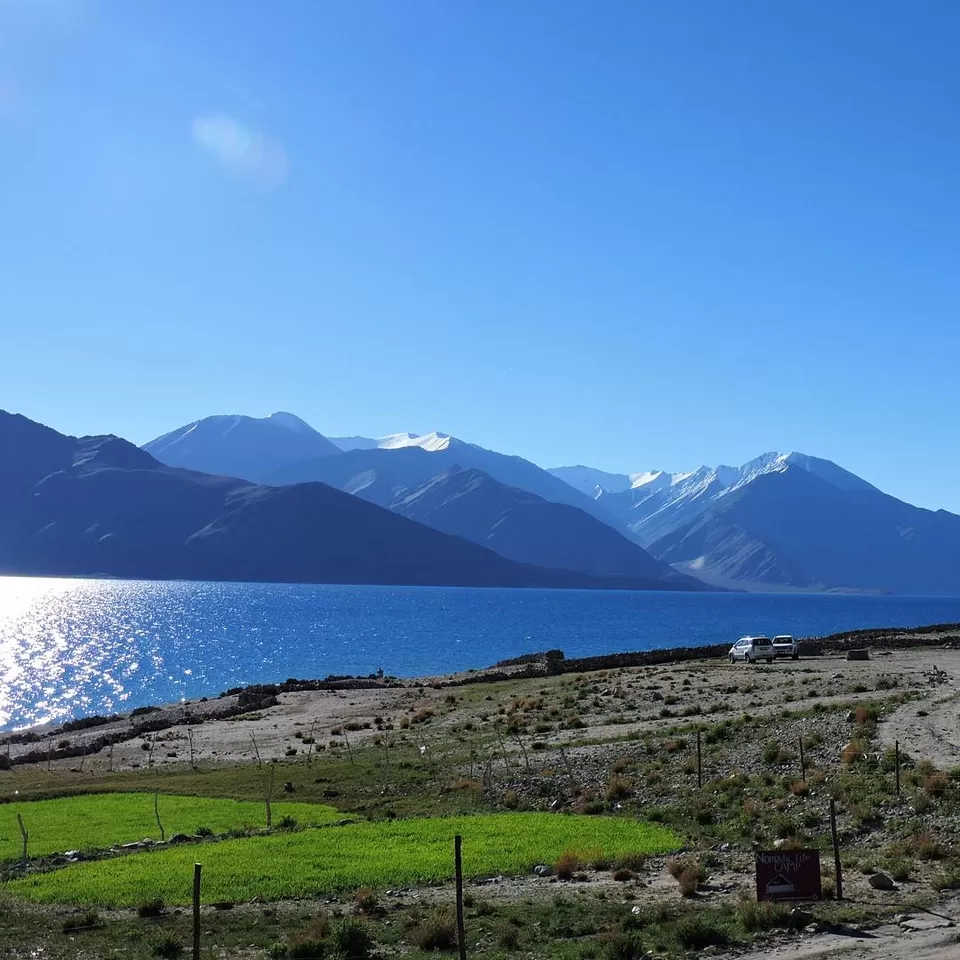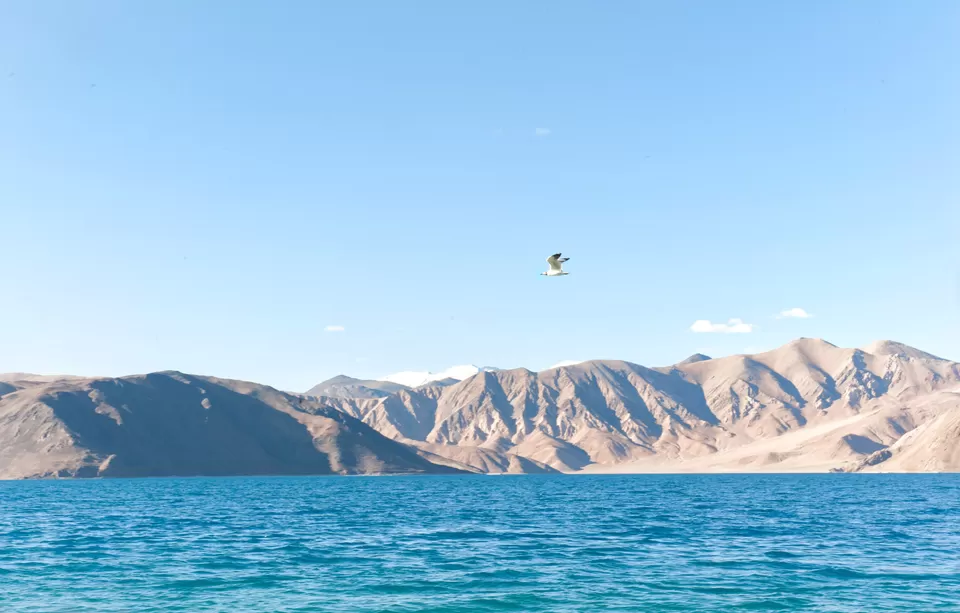 We stayed overnight in tents pitched beside the lake.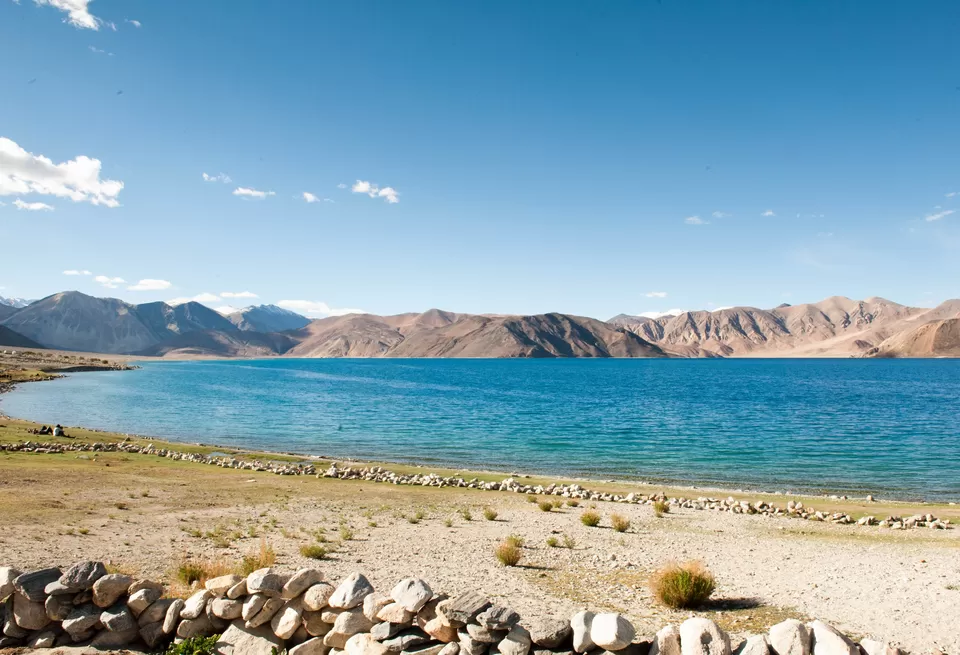 The next morning after capturing some fabulous shots of gleaming blue water, we left for Leh to rest and prepare for the feat that we all as bikers had come to achieve- the mighty Khardung-La!!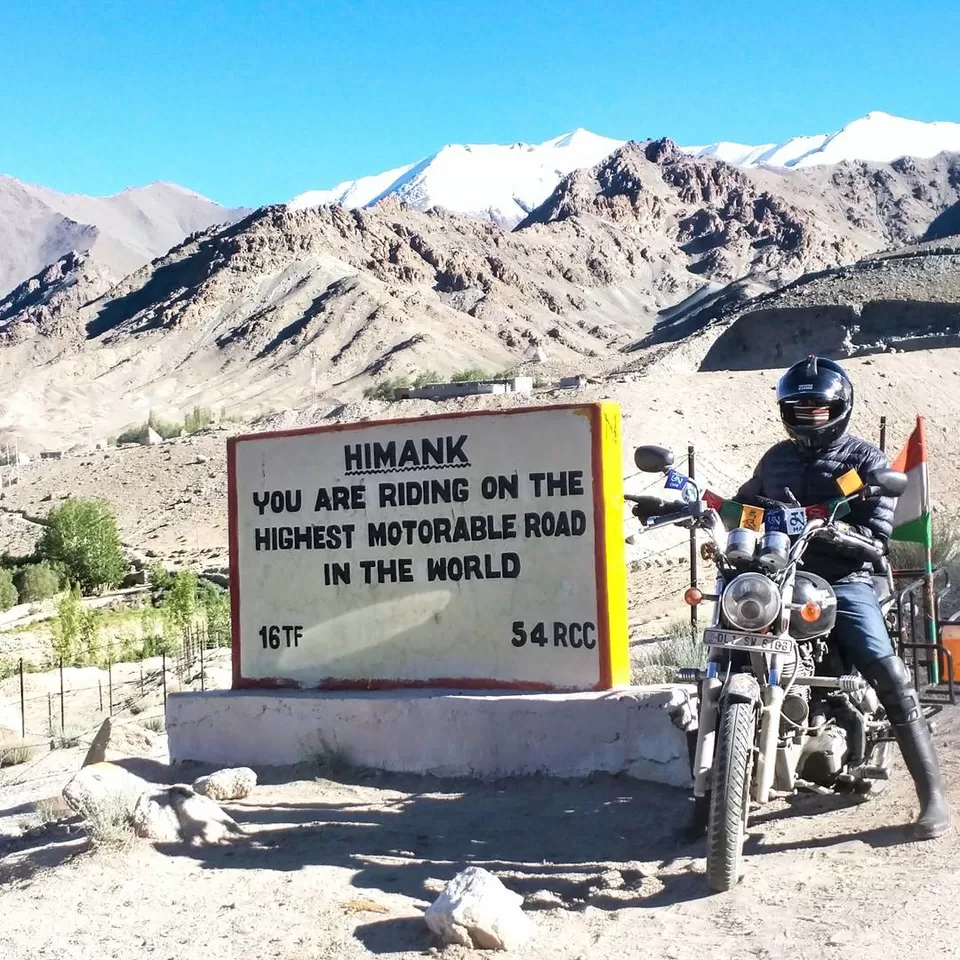 Although the journey to KhardungLa top from our hotel in Leh was a mere 60kms, the ice-laden and slushy roads made it exceedingly difficult to climb.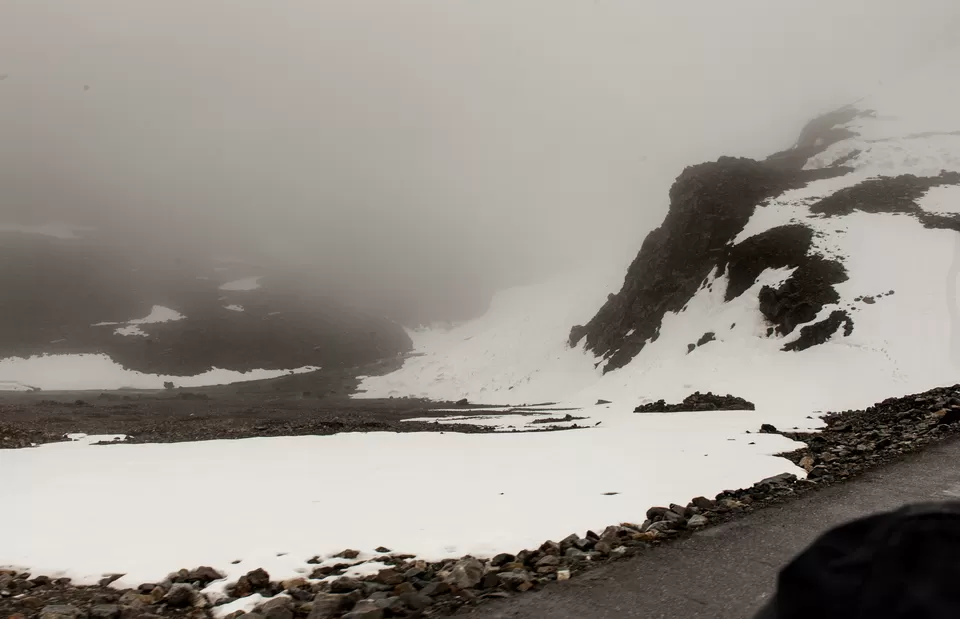 But we were determined and kept on pushing until the final turn where we realized we had finally made it through!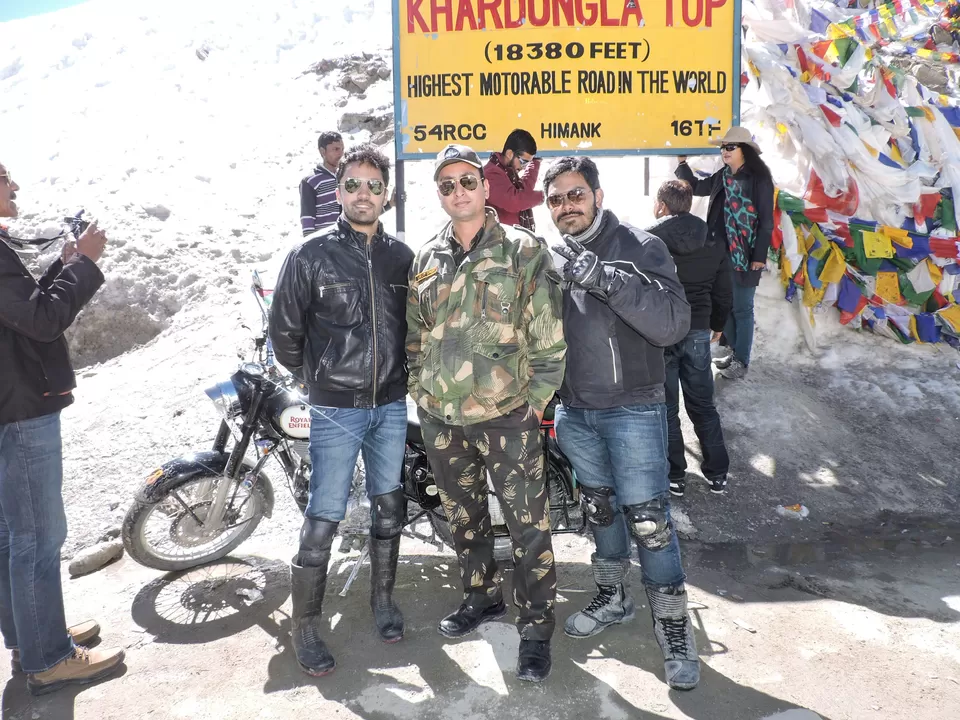 The ascent to the mighty Khardungla pass gave us bragging rights for the rest of our days that we had conquered the world's highest motorable pass: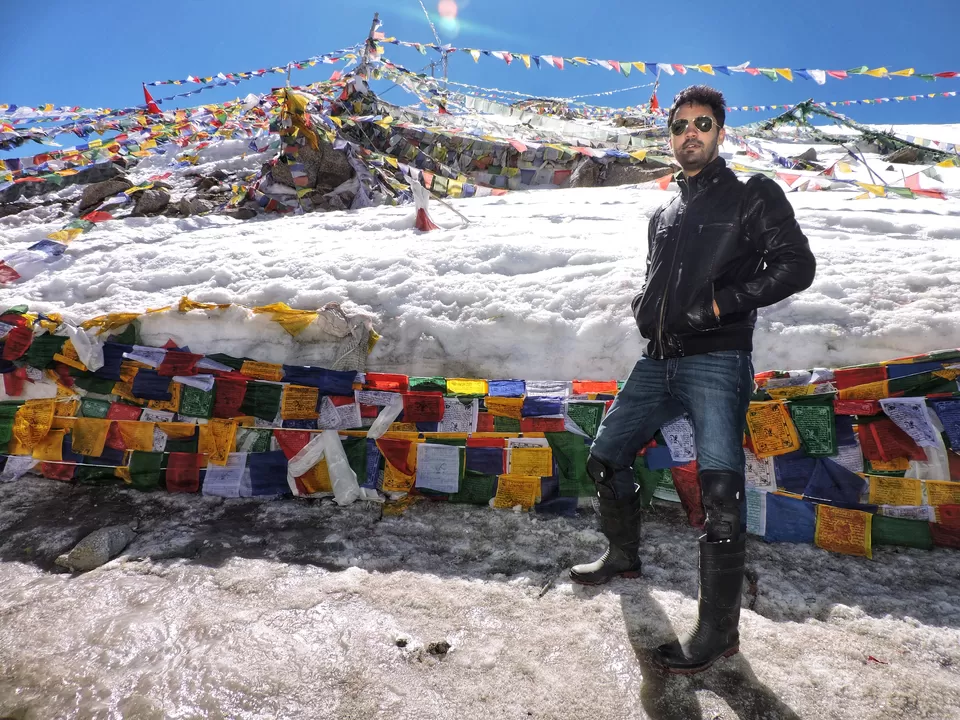 Thereafter we proceeded to Nubra Valley, where we had our reservations to stay for the night.
Our campsite at Nubra was a luxurious one, stretched along a vast garden sprinkled with a variety of flowers and colors which was a welcome change after the harsh terrains we had covered in the past few days.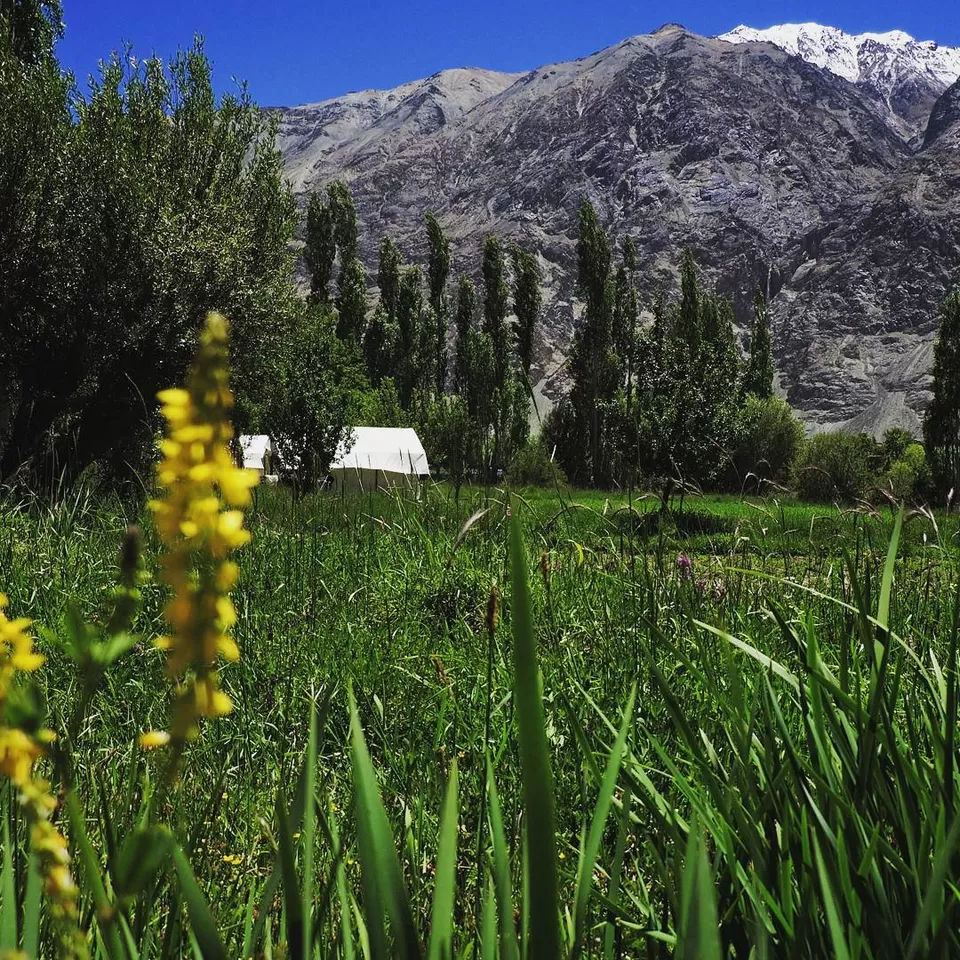 Explored nearby regions to witness a totally out of world vistas: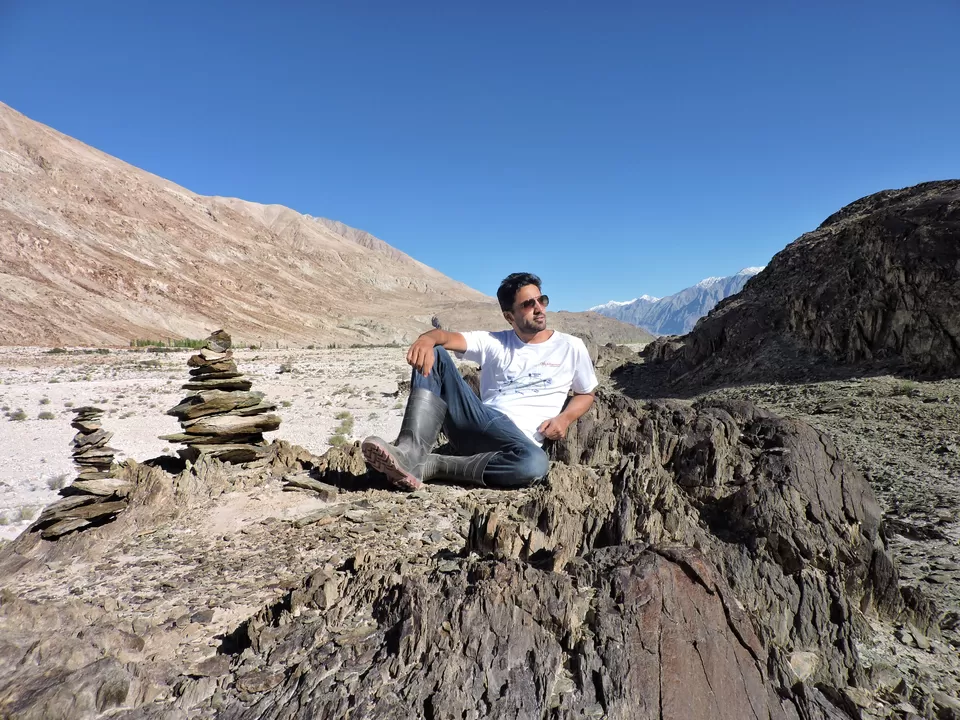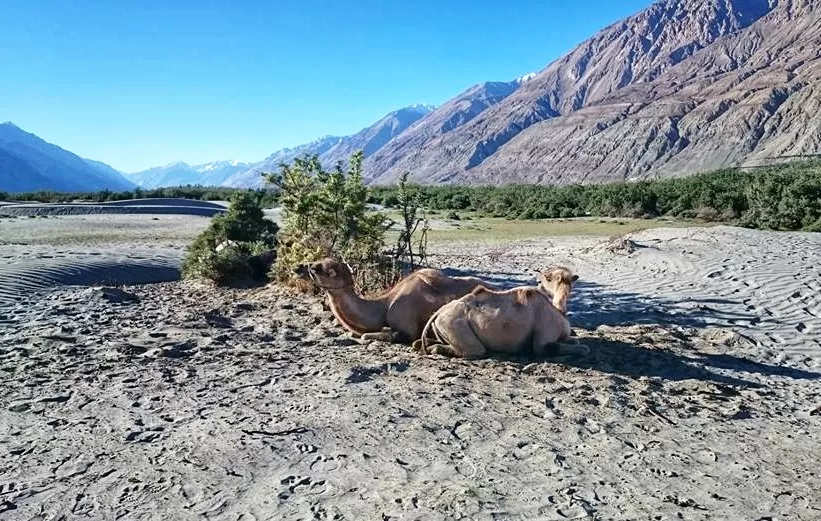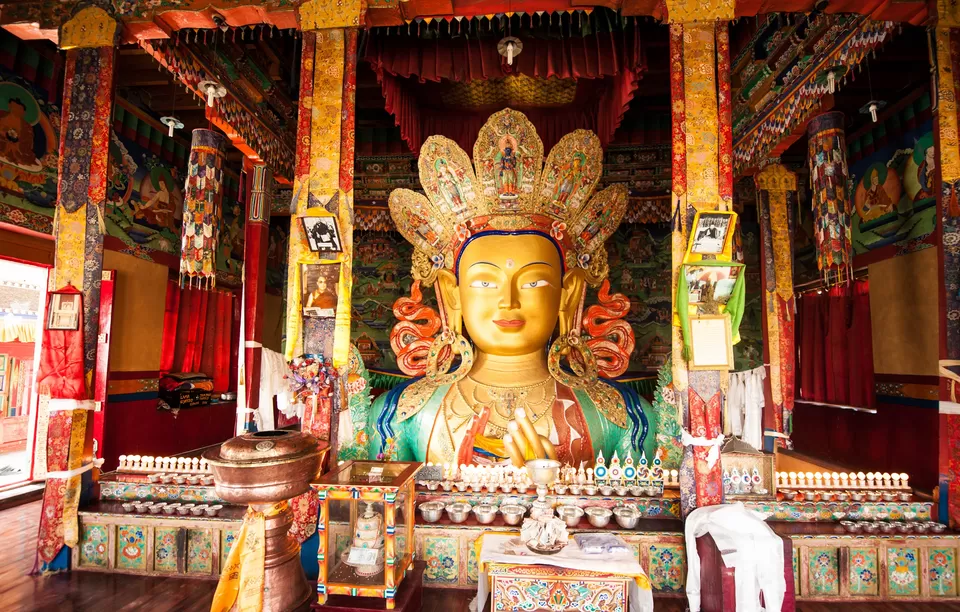 We retired for the night after a bonfire and slept peacefully in the calm and quiet ambiance of the garden valley.
Flash Scene 6:
This day was dedicated to fuel the patriotic within us.
Enroute to Kargil -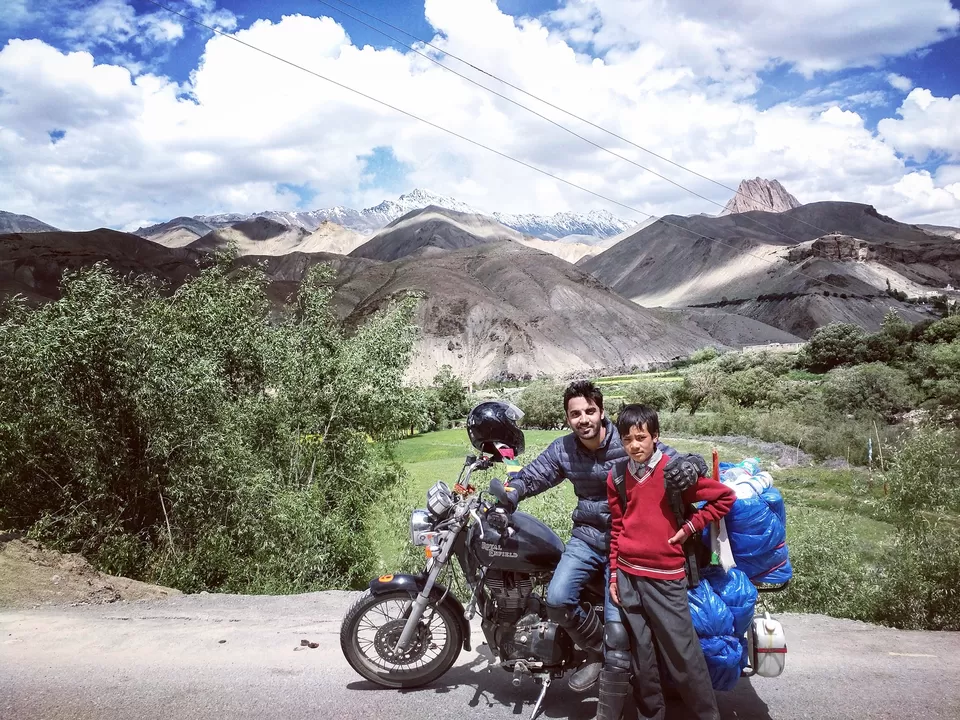 The roads to Kargil were pretty decent and easy, and we covered the route in a jiffy having mastered all kinds of road conditions over the last few days.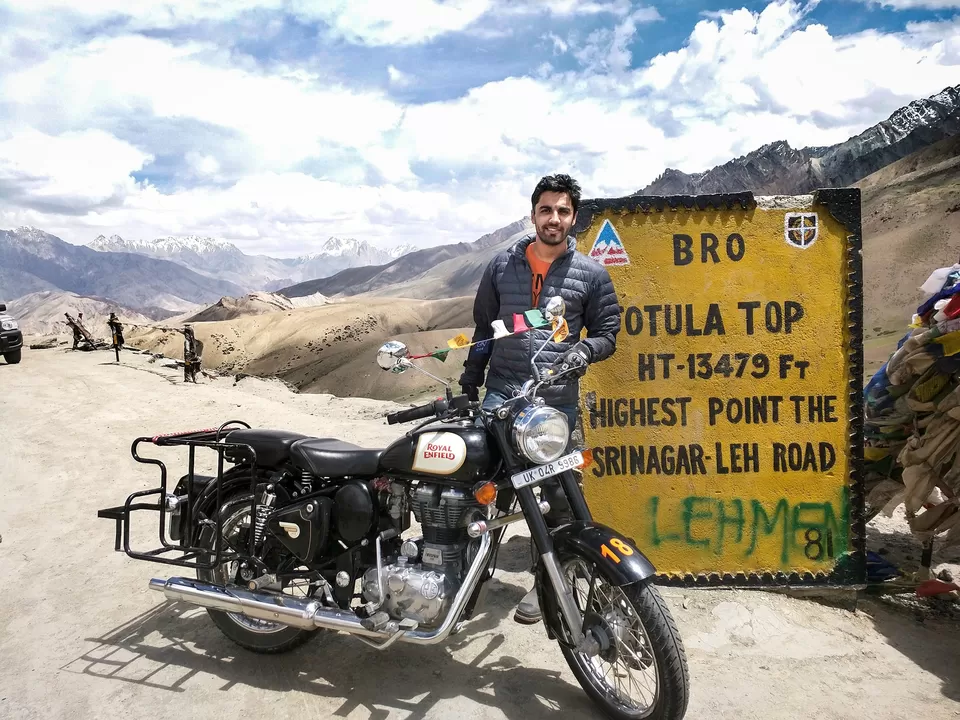 We also visited War memorial where we got to hear about many war stories and achievements of our brave soldiers.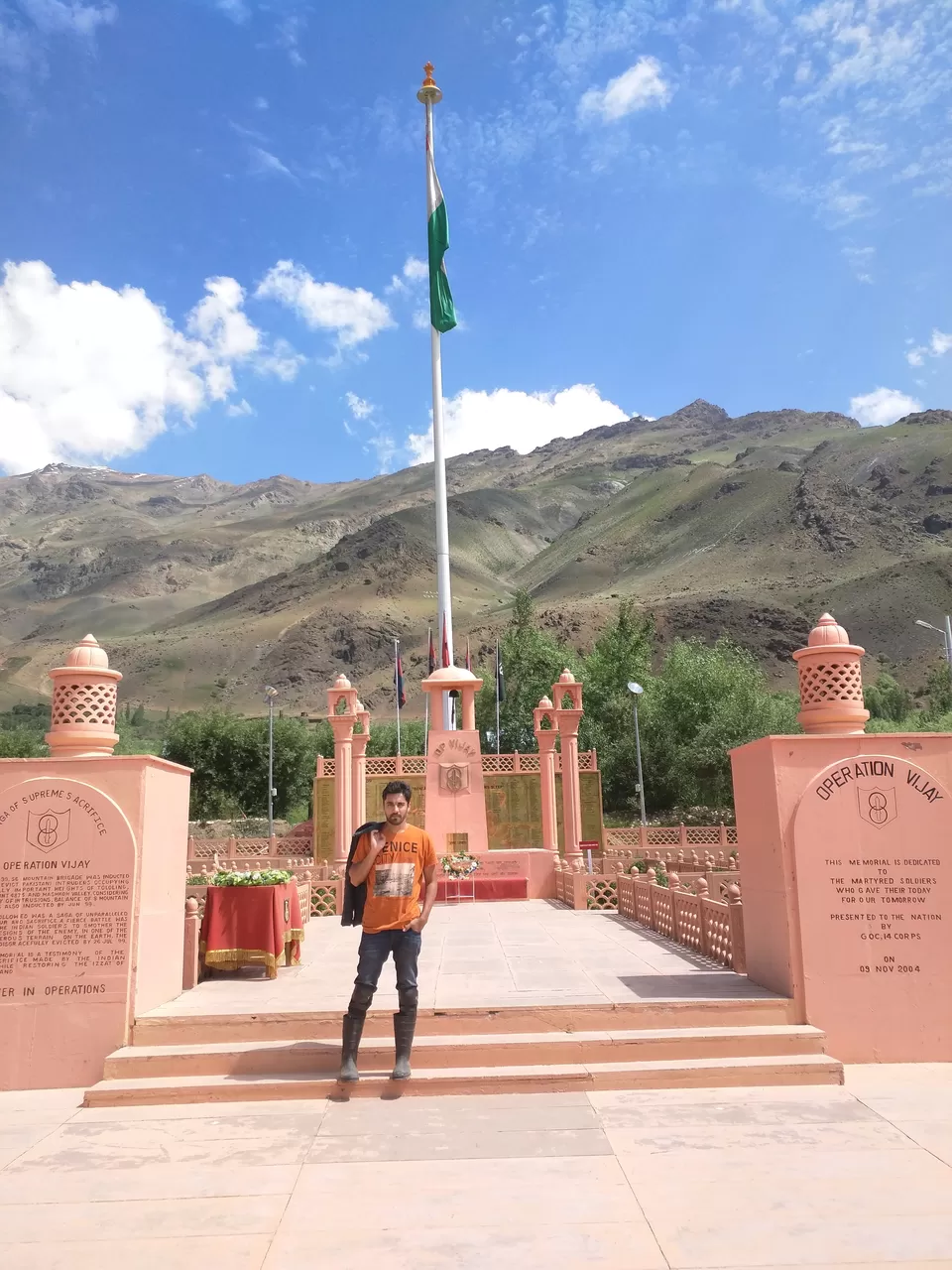 Later in the day we took rest after reaching our accommodation at Kargil.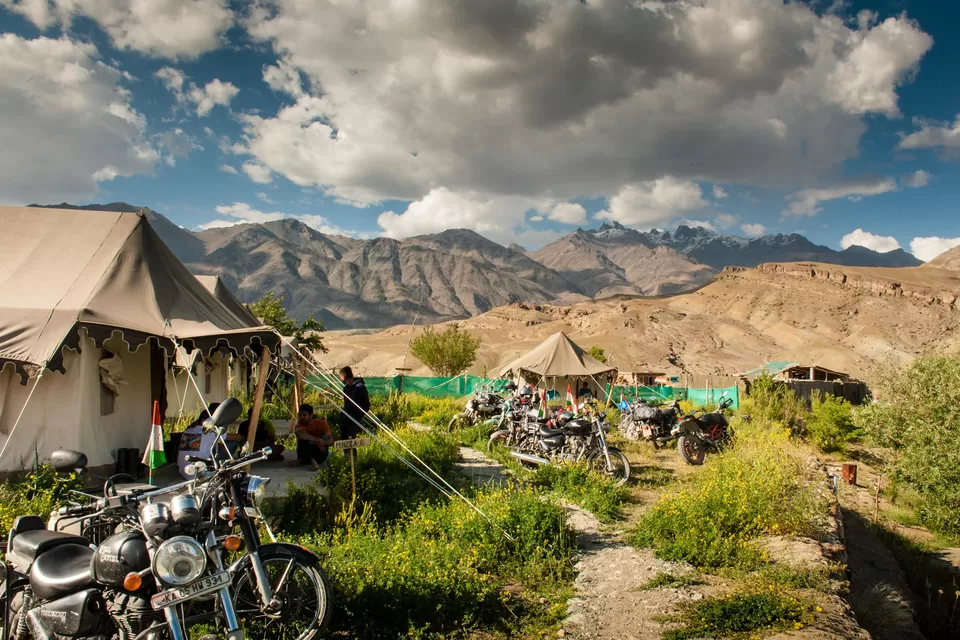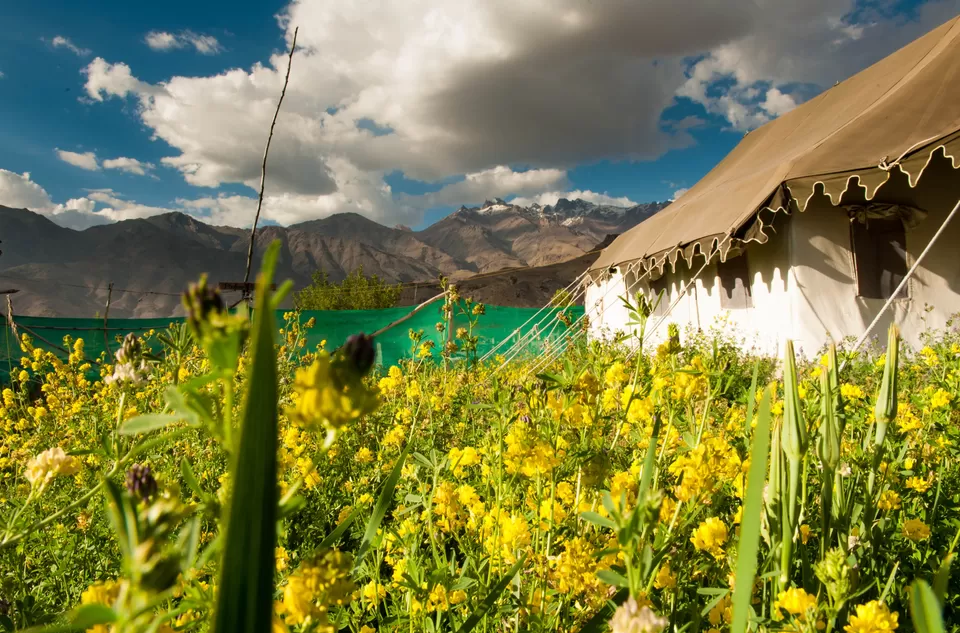 We explored markets and army cant. nearby, brought some snacks and partied that night to celebrate our journey so far.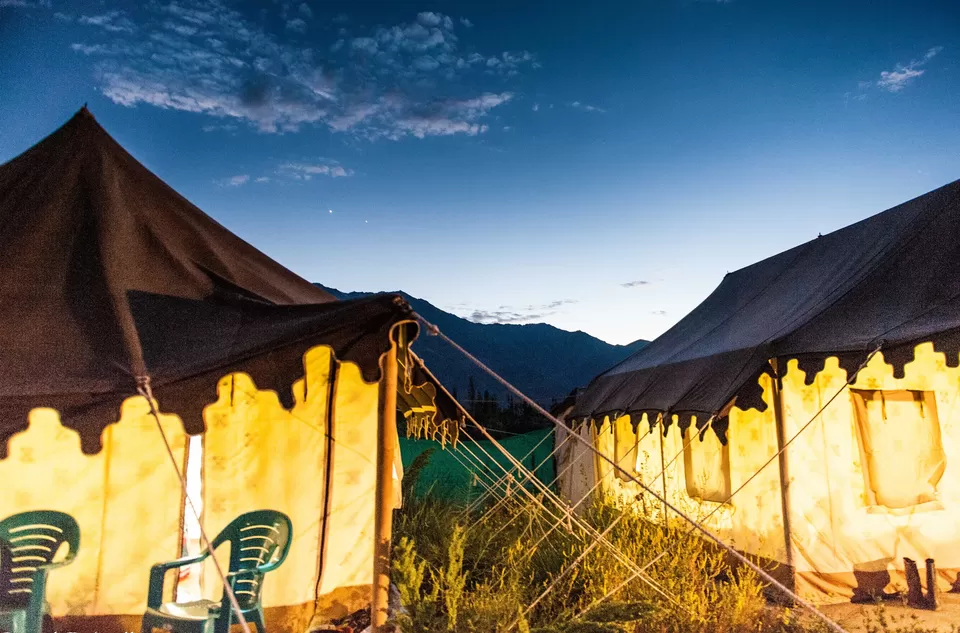 After talking, dancing and singing late till the late hours of night, we finally went to our tents to get some sleep before taking on the journey to Srinagar the next day.
Flash Scene 7:
It was as if we were traveling through a humongous and exquisite movie set.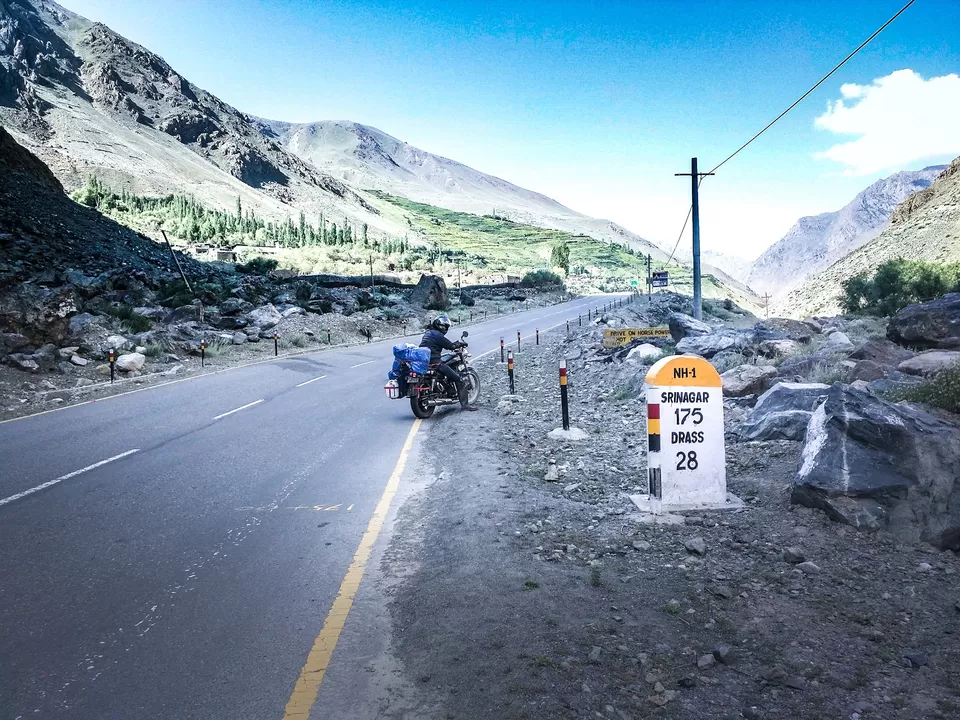 Everything, the mountains, trees, waterfalls were impeccably placed in a surreal way to create a superlative scenery all around: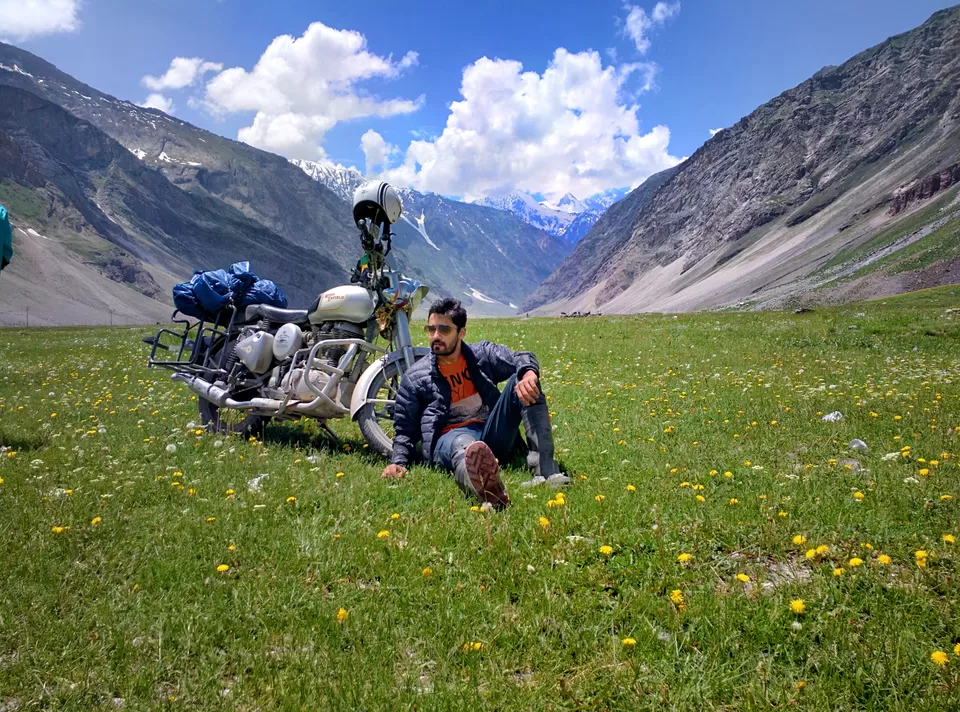 On reaching Srinagar, we visited the world famous Shalimar gardens blooming with colorful flowers and serene Dal Lake lined with many houseboats: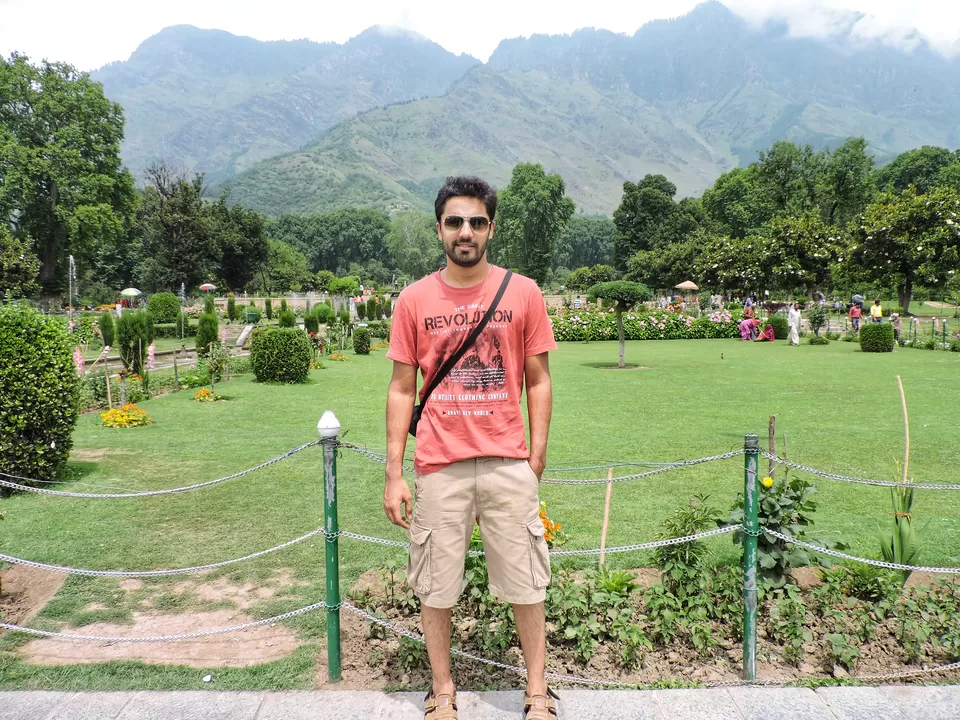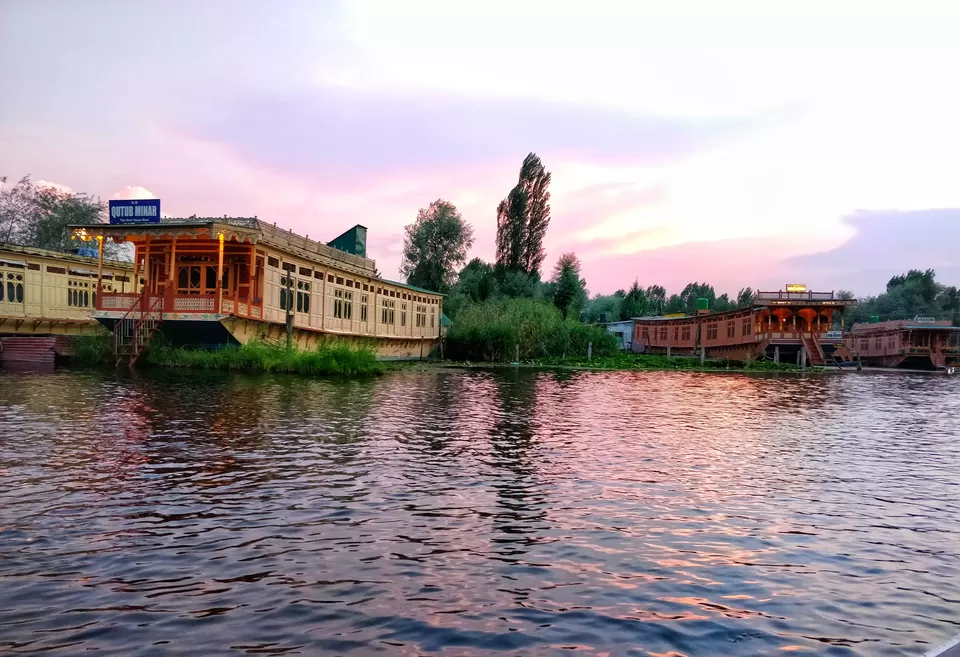 Flash Scene 8 : AWAKE, yet LOST!
"Well dreams, they feel real while we're in them, right? It's only when we wake up that we realize that something was actually strange!"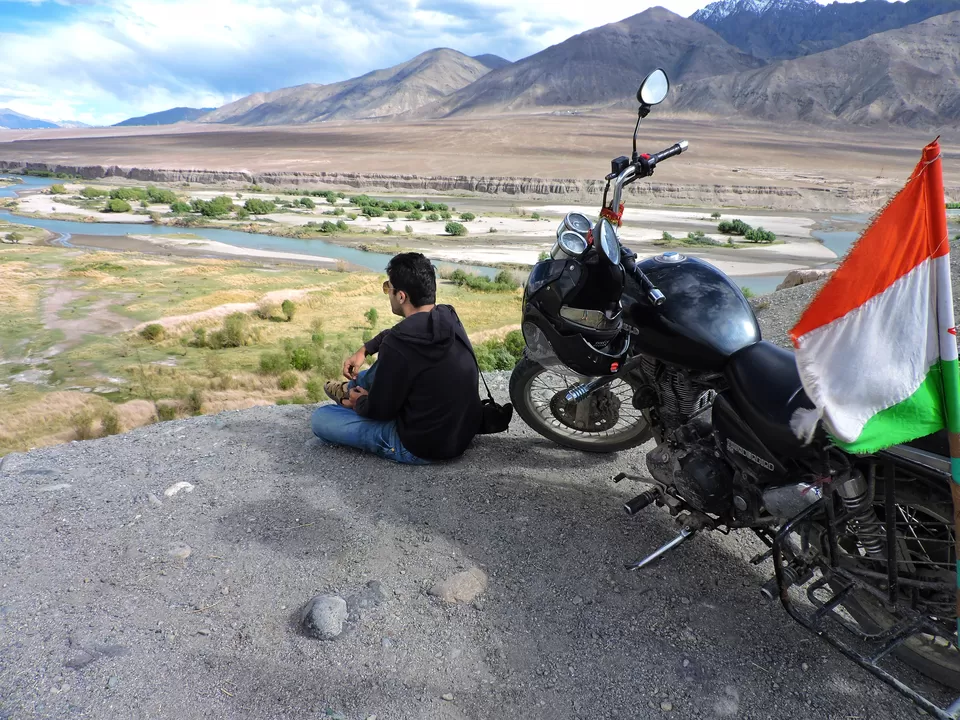 The return journey to Delhi via Pathankot seemed vague as if I was heading to an unknown place away from utopia.
Having woken up to realities inspired with such enthralling trance, it was time to dream up of something even grander than this incredible journey.
"You mustn't be afraid to dream a little bigger"
And so the next journey plan spawns..!
Read about my next, bigger dream here (Spiti travelogue):
https://www.tripoto.com/trip/spiti-surmount-59e0b11fe0994
Thanks to IamAdventure tour group for organizing this trip and fellow travelers for being such great ride-mates and contributing to this story!