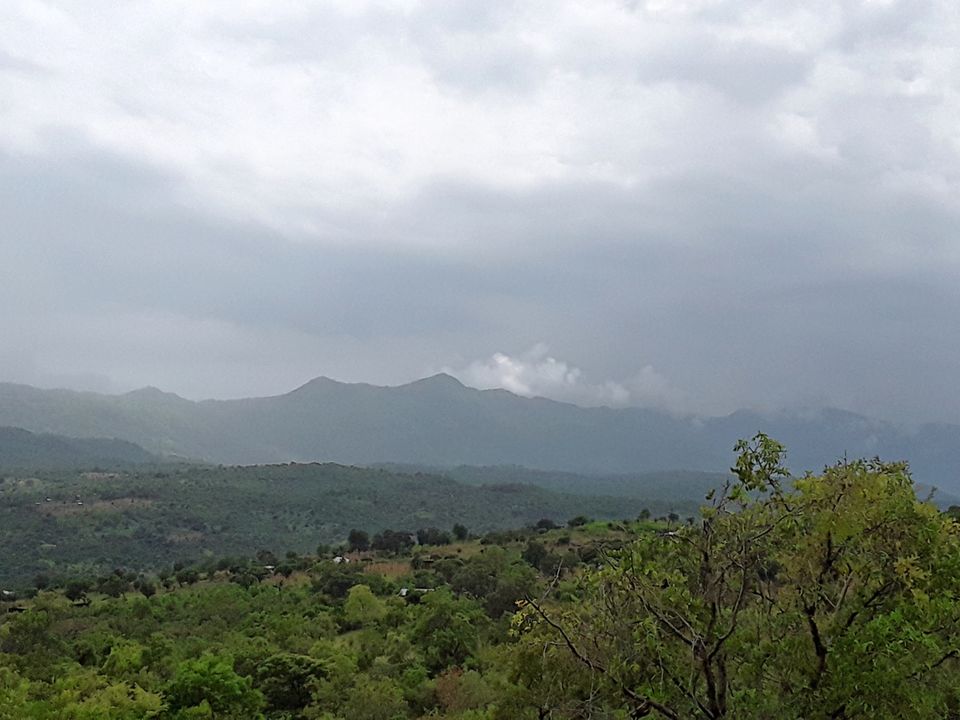 A journey into the Omo Valley reveals a rare untouched corner of Africa. Numerous contrasting tribes inhabit the region who, until only recently, had remained completely disconnected from the modern world. Clans of Kara, Mursi, Hama and Dassanech continue to sustain beliefs and practice rituals that trace back to some of the earliest human societies. Tours into the Valley give visitors a unique opportunity to observe these practices. Unfortunately, the growing level of tourism coupled with plans to build a large damn on the river creates an enormous threat to the viability of the lifestyles seen here. This will likely only remain a pristine destination for a handful of years more.
Two national parks – Mago and Omo – as well as a World Heritage Site protect the region's natural and archeological gems. Game drives across the plains and hikes up the escarpments reveal stunning landscapes with ungulates and large mammals hidden throughout. The region is also home to the earliest known homo sapiens remains.
Exploring the Cultures and Wildlife of the Omo Valley
Mursi Village Tour
Of the tribes residing in the Omo Valley, the Mursi are among the most accessible. Like other tribes in the region, the Mursi remained largely untouched by both Ethiopian and colonial powers. Their dress, culture and traditions are markedly different from the rest of the country – and from their neighbouring tribes as well.
You will be able to easily identify a Mursi woman by the large clay plates she wears in her lower lips. The men and children, by contrast, are noticed by the intricate white clay designs painted on their bodies. Famed and successful warriors, approximately 10,000 Mursi continue to live in the valley today, living as semi-nomadic cattle herders. The photos you take when visiting this tribe draw people back to Africa in her most ancient and primitive state. Unfortunately, in recent years, the Mursi have come to survive increasingly off tourist revenues. Though lucrative, the unregulated and frequent visits have led to numerous tensions between the Mursi, the tour operators and foreign visitors. This has given the communities located near major towns a reputation for violence and a lack of hospitality. As such, great care and sensitivity is required from all who decide to embark on a tour.
Note that if you are planning to visit and photograph a Mursi village, it is expected that you pay the subjects for any photographs taken. Though the negotiation process can be somewhat challenging, a thoughtful and experienced tour operator with good local relations will help make this visit as pleasant as possible.
Game Drives and Wildlife Viewing
Mago and Omo National Parks are both located within the Omo Valley and have decent, albeit shy, wildlife populations. These parks are among the few in Ethiopia that offer classic African safari experience, complete with sprawling plains, acacia trees and large mammals. Though sightings will be far less common when compared to the parks of Kenya and Tanzania, explorations through the Omo Valley plunge guests into the true and untrammeled African bush. A lucky few may stumble upon an elephant, buffalo or lion – though it is far more common to see kudu, hartebeest and gazelle. The park is also home to the endangered reticulated giraffe and the Grevy's zebra, though they too are difficult to spot.
Tracks throughout either park are fairly limited, but there are plenty of opportunities to set out into the park on foot. In Mago, a great trail leads from the park headquarters up an escarpment. From the plateau, you will have fantastic views of the plains below and the Mursi Mountains on the horizon.
Other Activities
For those who really wish to dive into the Omo Valley, there is no better way to explore it than through a guided canoe trip along the Omo River. A journey along the river carries you into the heart of the valley, bypassing the often-visited villages in exchange for true remoteness and isolation. Furthermore, this is your best opportunity to see wildlife as it descends to the river in the early morning and late afternoon for a drink.
These river tours connect guests with some of the lesser visited tribes, including the Hamar people. If visiting between August and March, you may even have the chance to watch the famed bull jumping ceremony, which marks the passage from childhood into manhood. This is also observable if traveling by road.
If you are interested in markets, a number of villages and towns in the region have fascinating weekly markets that draw together numerous different regional tribes. Key Afer, Dimeka, and Jinka have some of the best markets.
Accommodation
When visiting the Omo Valley, guests have the option to camp throughout the national parks or to stay in a lodge in the town of Jinka. Accommodation in Jinka tends to be somewhat poor value, but does ensure that guests have a bed and access to a restaurant and bar.
Camping is generally the preferable option, especially if you seek depth and authenticity. Set out into Mago or Omo National Park with full camping gear and pitch a tent on the side of the Mago River. Campsites are basic, but located in beautiful areas. It is also possible to seek permission to camp in a local village, though this is not a guaranteed option.
How to Get There
The launch point for explorations into the Omo Valley is the town of Jinka, 700km south of Addis. If driving, you can expect a minimum of 10 hours by road. There are also flights from Addis to Jinka, which run daily and take an hour.
Best Time to Visit
It is best to visit the Omo Valley during its dry season, which lasts from July to August and December to January. The rainy season spans from March to June, with additional short rains in November. Roads within the Valley often become impassable during this time.
Temperatures range between 14°C and 41°C over the course of the year, with the hottest months occurring between June and August.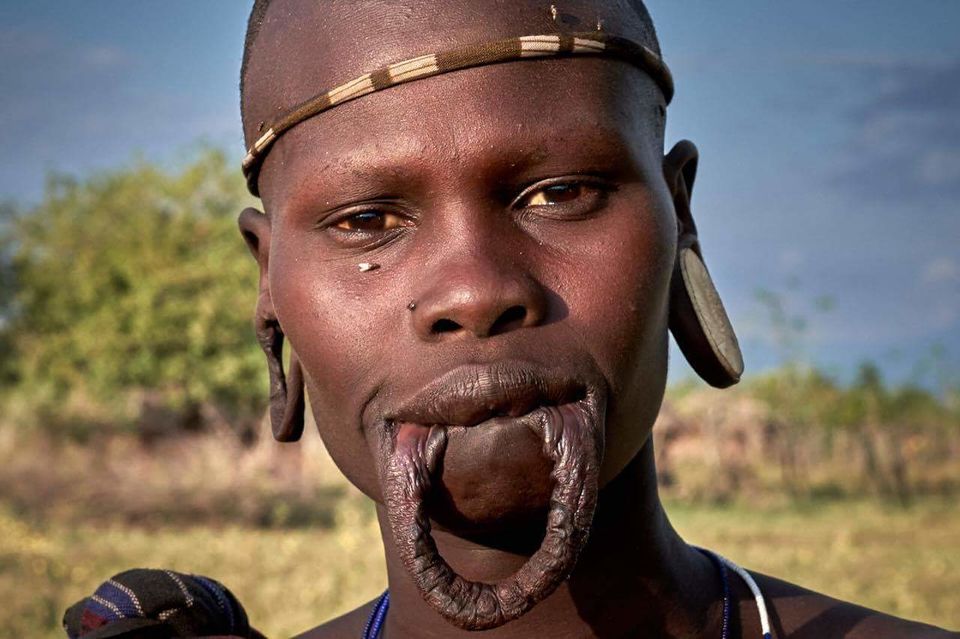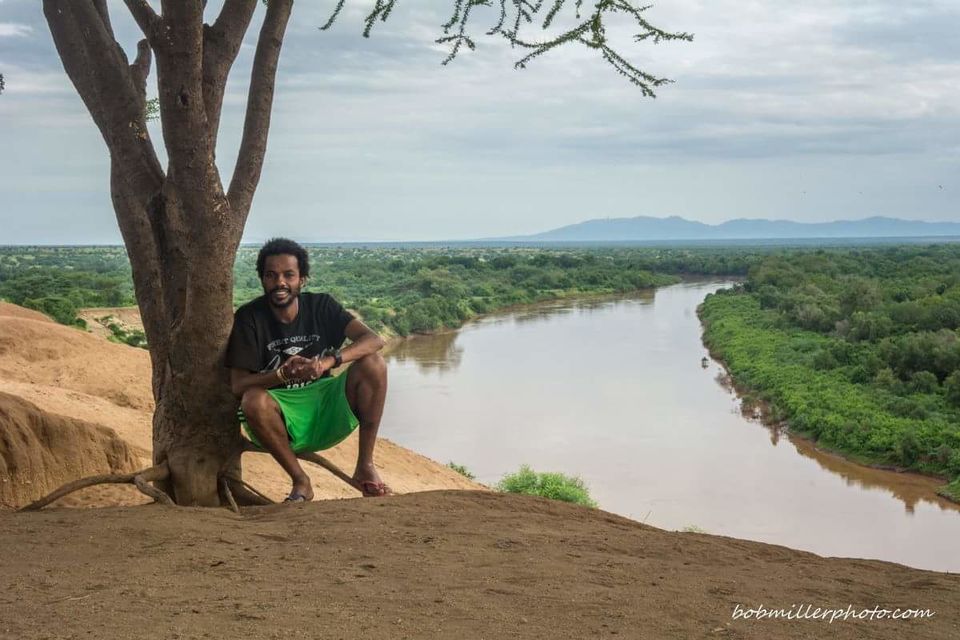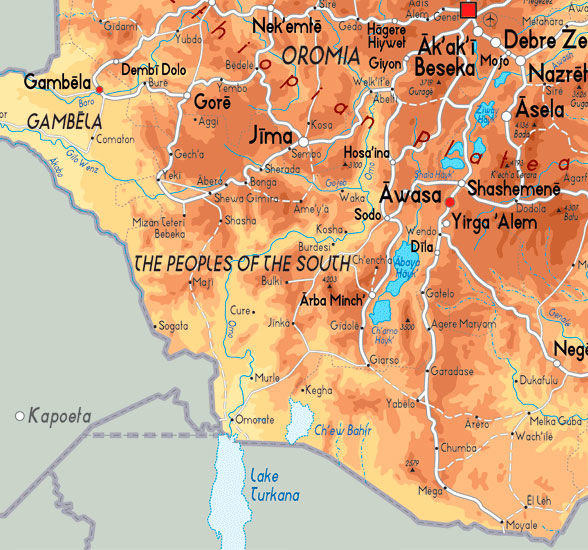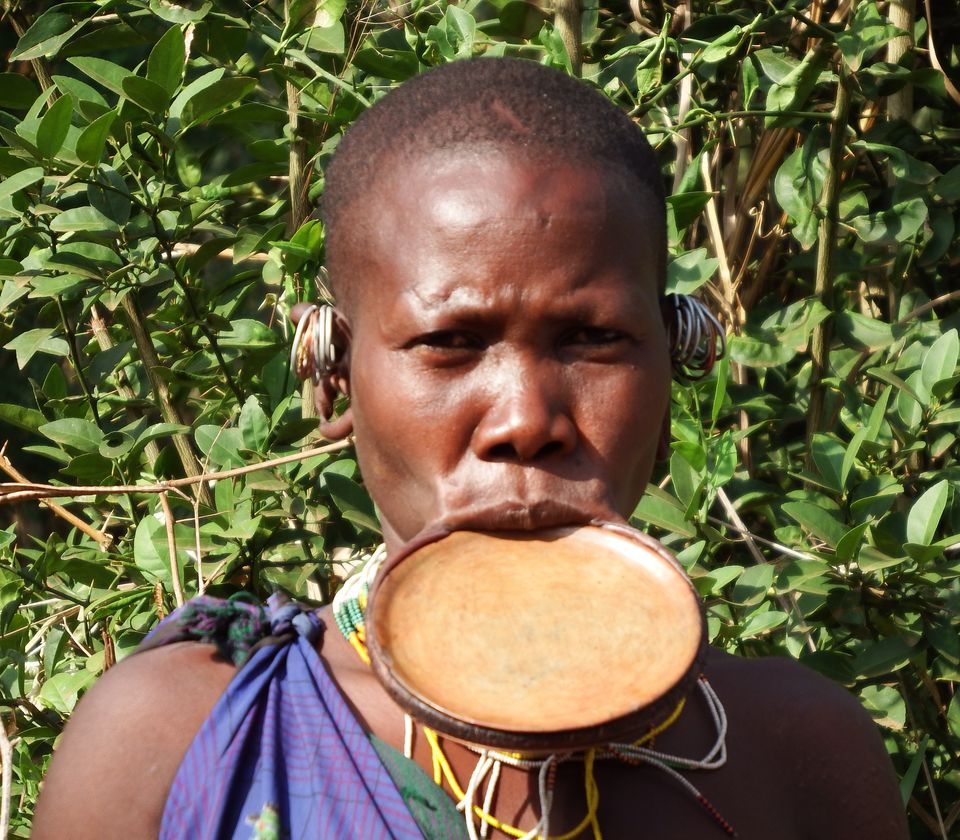 This is a detail day by day program of the Omo Valley Tribal Ring to discover the daily authentic and uninterrupted life of an untouched tribal communities.
Day 1. Pick up from hotel in Addis and drive directly to Arbaminch where we will make a right turn right before the city of Arbaminch and head to the Dorze tribe of Chencha and visit the village life of these people; famous for traditional cloth making by weaving cotton using locally made instruments. We will visit their late afternoon village life. Finally, we drive back to Arbamimch and overnight in Paradise Lodge.
Day 2. In the morning we drive directly to Jinka where we will make a stop in Konso and visit the village life of these hard working communities ,well known for their terracing culture that dates back to some 500 years, to cultivate crops especially Maize and Sorghum in a challenging topography which has been recognised by UNESCO as a heritage. After visiting this village for as long as you want and head to Jinka where we will visit the village life of the Ari tribe who live on the plateau lands surrounding Jinka town( The administrative town of the 16 different Tribal communities of the Omo valley area). Overnight in Eco-Omo lodge.
Day 3. In the morning we head to the unique tribe of Mursi ( The women are famous for putting clay made circular lip and ear plates which symbolizes beauty in honor) crossing through Mago National Park in order to reach their village. We will visit the uninterrupted authentic daily life activities the entire afternoon where this will give an excellent time of interaction which makes it a once in a lifetime time experience. Overnight through camping with the tribes where we will have an excellent cook with us and a well organized team with complete and clean camping gears enough for all.
Day 4. In the morning after breakfast we drive back to Jinka and then continue driving directly to Turmi where we will have several village stops on our way down to meet the tribes we come across as such: Banna and Hammer tribes village life daily activity with no interruptions till late afternoon and overnight in Buska Lodge. Not forgetting to mention that we will attend any colorful tribal markets we come across which happen once in a week in each tribal destination.
Day 5. In the morning we drive further down to Omorate which is a border town with the Northwest Kenya as to visit the Dasenech tribe deep in their remote villages leaving the commonly visited ones by going down as far as the Northern tip of Lake Turkana and experience a wonderful time you will never forget. Later on we drive back to Turmi and camp overnight with one of the most hospitable tribes of the Hammer people within their communal village compound with an excellent interaction time.
Day 6. In the morning after breakfast we drive to Karo Tribe's village of Korcho located in near by a panoramic omo rivers view after driving some 60Kms from Turmi and visit these amazing tribes who are considered to be the least numbered in terms of population size among the Omo Valley tribes. After visiting this Tribe's village for as much time we need and head to Kangaten small town located on the other side of the Omo River crossing over a bridge as to visit the Nyangatom tribe. Overnight in a Hotel.
Day 7. In the morning we visit the village life of this beautiful tribes who are believed to be originally from Yuganda that came to this area on the last two decades of the 19th Century and settled in permanently from that time on. Then we drive to Kibish through Omo National Park as to visit the list visited Surma tribes accessing them deep in to their villages and this will be an unforgettable experience for any traveler and you as well as your team will love this experience. Overnight through camping in Kibish.
Day 8. In the morning we start driving to Mizan crossing through a number of untouched Surma villages where we will make some stops to get to know the tribes morning life activities without any interruption to their normal life but witnessing a wonderful and genuine activities up to their door steps. Then we continue driving to Mizan Teferi and overnight in a hotel.
Day 9. In the morning we continue our journey to Jimma through Bebeka huge coffee plantation as well as enjoying the dense forest beautiful atmosphere where we will make several stops on our way up to have a look at the natural beauty of the area which is registered by UNESCO as one of the 31 best places in the world that should be protected which is rich with variety of Botanical life comprising more than 2000 endemic plant species documented so far. Late in the afternoon we arrive to Jimma and overnight in an excellent Hotel.
Day 10. We drive to Wolkite and then to Woliso crossing through the Gibe River basin which is the major source of the Omo River on its up stream phase. Enjoying the beautiful nature and amazing topographical scenery that will give you a good wave of mental picture on how both the lifestyle of people as well as the environment changes as we go further to the Capital Addis. Finally, I will take you to your reserved hotel in Addis and take you out for a dinner as a farewell ceremony to one of the best Ethiopian traditional Restaurant before you leave Ethiopia where I will also give you a ride to the airport when boarding time is on.
This will be the detail day by day Itinerary which I assure you is going to be the best possible experience that you and your team will never forget as a once in a lifetime cultural adventure in one of the remote and untouched tribal communities that managed to keeping it unaffected by the continuous aggression of "Civilization". I do hope that the special and one of my favorite program I designed you above could be an excellent plan for your interests. If you have any questions or suggestions you might want to consider, then I would like to tell you that I am at your service.
Once if you are happy with the detail activities I gave you above I will be happy to send the corresponding package price for the list of services including : One, Two or Three( depending on the number of clients coming and each Vehicle will accommodate three people with all their luggage and enough space) recent model 4WD with a built in modern AC systems as well as charging services / Experienced drivers/ Gas/ Accommodation and camping service/ Food and cook service as per the client's taste of interest / Enough packed water throughout the entire trip unlimited / All village entrance and local community fees/ My service fee all inclusive for 10 days.
Locally established private company