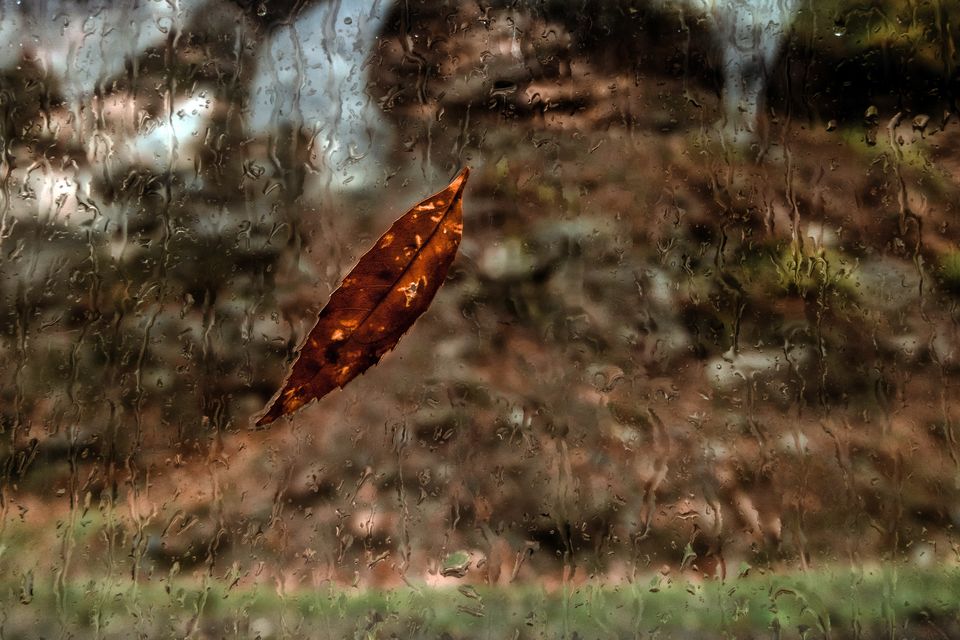 Recall the sight of a rainy day that you enjoyed the most and wanted to dwell in that moment for a little longer than you could. What were you doing back then, gazing at the city lights from inside your window or having an adventure out in the middle? Whatever you did that day, if you could remember it and picture it right now, you will agree that the rain can not just instantly beautifies places but can also alter your mood.
Everyday chores like dinner can give way to a special meal at your favourite restaurant, watching that football finale live can make way for a post-dinner drive around the city with your family, or the planned staycation can get replaced with some outdoor adventure with your fellow travellers. Rains just have their own way of creating special moments. So, here we are, with pictures of some places from all around the world where the rain shows some of its magic.
There's no reason why this great city should not be on the top of your list when we are talking about pictures of various places in the rain. This perfectly-timed shot hitting the newly-built WTC building in New York Central is literally the silver lining in an otherwise glum city.
The sight of raindrops from the cosier side of window must have compelled the photographer to click this stunning shot of a well-lit street in Moscow with imperial Russian architecture. Captures the essence of Russia in rain, doesn't it?
Plenty of umbrellas and raincoats tell how eager this group must be to step out in the heavy Seoul rain and walk around the parks of the Blue House, the official residence of South Korea's head of state, and take in the gorgeous colours of nature that adorn the area this time of the year.
Rain does bring joy to those who seek it. The glittering Ferris wheel at Sainte Catherine area of Brussels on a rainy night makes this area and this picture look alive. Just wonder what the view from the top of this Ferris wheel would be like!
Talking of Europe in rains, how can we not talk about Khajjiar, the 'Switzerland of India' in Himachal Pradesh? And if you are wondering why it's called so, the picture might just answer that!
We all know how intense the rains can be in this part of the world, but one look at this picture and you may want to be here to enjoy the colourful beauty of Lough Leane lake when it rains. That orange pop of the umbrella and the haze in the distant hills is just the kind of composition that makes us feel the rains.
Do we even need to say anything to wind a story around it? Well, it already tells one, doesn't it?
Those hats of the locals walking down the wet Hoi An streets with colourful umbrellas is a typical Vietnamese view from the window. Unless you've been to Vietnam, you wouldn't know the special case of rains in Hoi An.
This one's for those who like to remain in the thick of things when it rains. Imagine the feeling of canoeing in Thailand when it's coming down hard! We can't help but appreciate the photographer for managing to compose such a great shot.
What do you do when you're in Singapore? Well, you visit Marina Bay Sands and click a few pictures. Or you can simply not visit and yet click a picture that makes one feel Singapore during rains, like this one.
For all those of you who have enjoyed cycling in the rains, especially during childhood, this picture could well make you feel like try the same now. And if you happen to be in Vienna, you're lucky.
That view of Maiden's Tower in Istanbul in the rain just makes us want to visit this amazing country more than ever. Does that happen to you as well?
See, that's how incredible the world can be when it rains! What do you think? Let us know in the comments below.
Also, you can create your own travel blog and share it with travellers all over the world. Start writing now!
Subscribe to Tripoto on YouTube and watch exciting travel videos.
Get travel inspiration from us daily! Save our number and send a Whatsapp message on 9599147110 to begin!