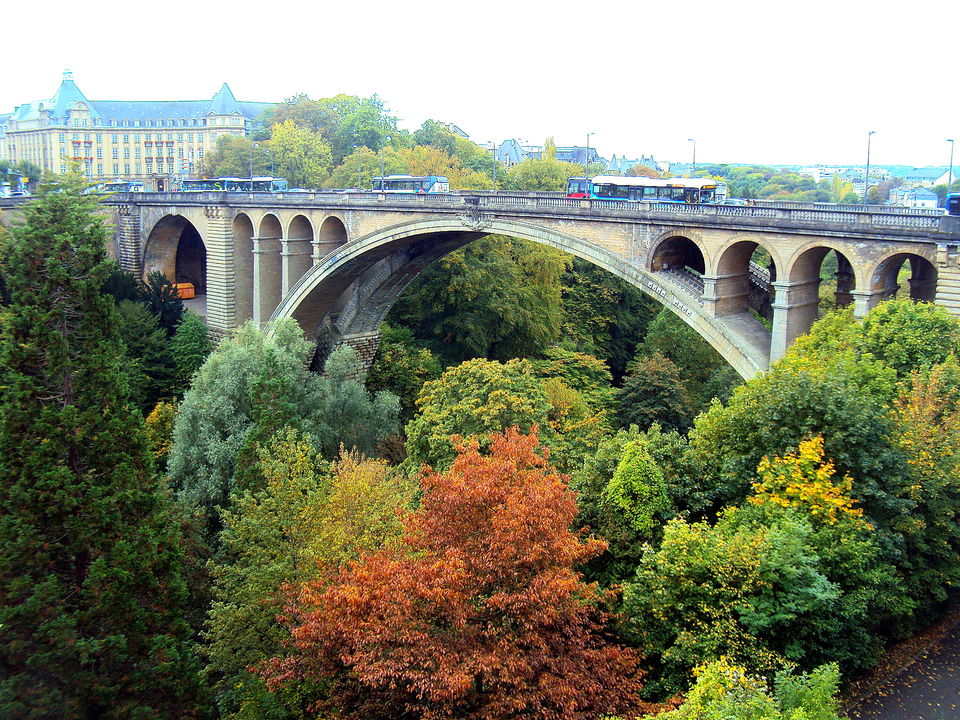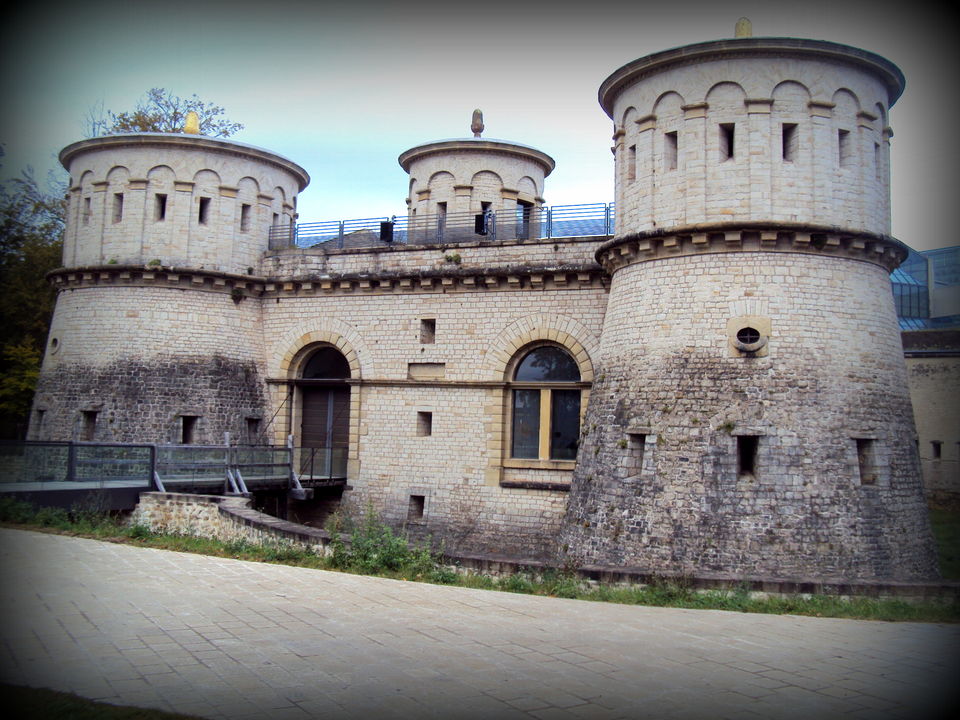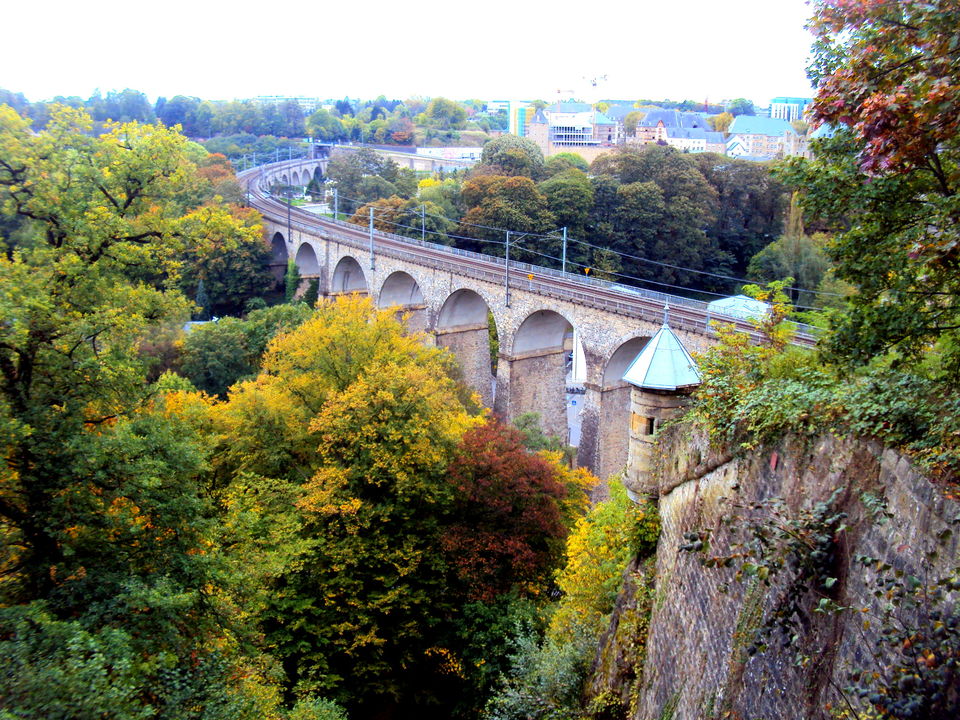 One fine morning my friends and I decided to take a stroll through Luxembourg. A few hours train ride from Lille, and we were welcomed by a picture-perfect Luxembourg City. A day we had for all the sightseeing we wanted to do, but once we reached, we seemed to be lost at the beautiful sight from Passerelle (Old Bridge). One hour posing for pictures, and taking in all the beautiful gardens and gorges view was somehow falling short of enough.
To be honest, we didn't know where we were going. We just kept going wherever the road took us- literally! So as we walked, the modern buildings gave way to older buildings, beautiful gardens, and a country-side feel. We chanced upon a trail in the woods, seemed interesting, took it, trekked for a bit. Saw a sign saying 'Way to Fort Thungen.' Fort Thungen, not quite the Fort we expected, turned out to be three left over towers after the original Fort was destroyed. But, well it was again picturesque as the rest of Luxembourg. We explored the foundations of the Fort. Interestingly, the three towers each have an acorn on top of them, and I later found out the Fort is hence called Three Acorns.
We were down in the valley formed by river Alzette. We made our way up towards the city and took the road or route called 'Chemin de la Chronicle.' Chemin de La Chronicle is a beautiful scenic route that allows you to appreciate the natural and historical beauty of Luxembourg. As we strolled up the route, we saw the stunning Casemate passages. Casemates are underground fortifications created to protect the old city of Luxembourg by Vauban and is now a UNESCO world heritage site. They have guided tours for the Casemates, but we decided to skip it due to the shortage of time.
As we proceeded up the Chemin de La Chronicle, we saw some beautiful sights- steep mountain walls, rustic architecture, a church in the distance, a wedding in progress in one of the churches we happened to venture into, and finally a vast green-land which have me the feeling of being in some kind of botanical garden.
It was a short trip, just a breezy walk if you want to put a name to it. If you are thinking of taking a walk, you might as well do it in Luxembourg City; it will be a walk to remember.
This trip was originally published on Travel with Swagatika