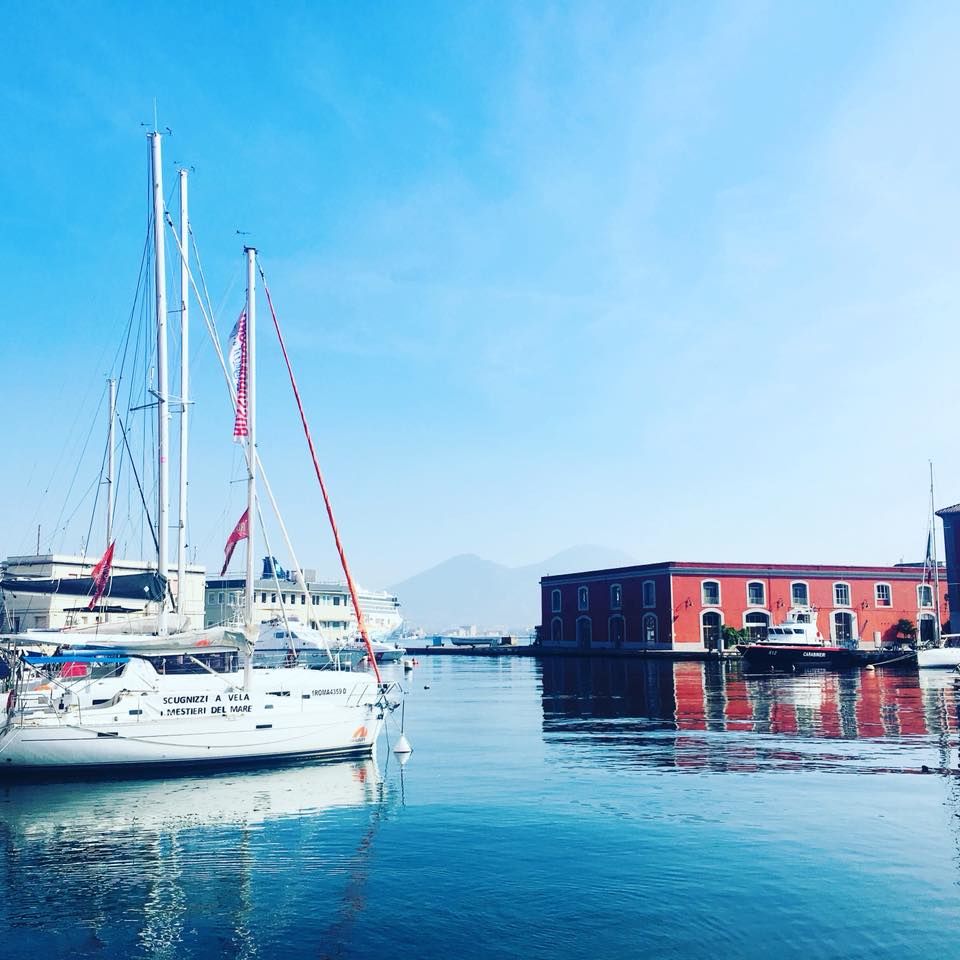 Things to Do in Naples - heritage, culture and gastronomic experiencesAbout Naples:
Naples is the third most important city in Italy. The city is named after "Neapolis" or "New City". The city center of Naples is one of the biggest historical centers in the world and has been acknowledged as a UNESCO World Heritage Site.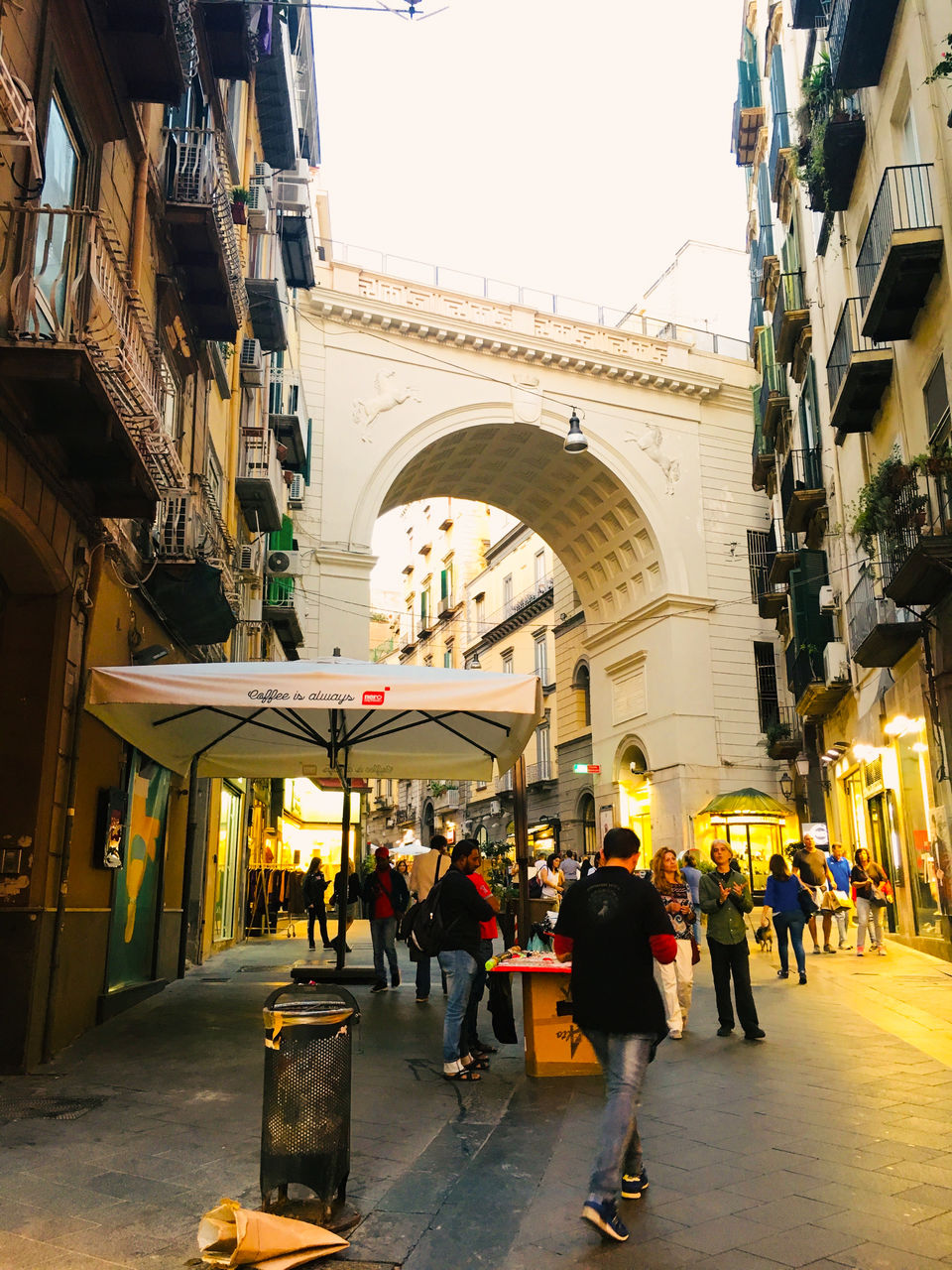 Things To Do:
Naples is considered to be one of the oldest inhabited city in the world. There is a lot to do in terms of History, Culture and Gastronomy. Here's an account of how we spent a leisure day in Naples.
1. Porto Di Napoli:
The Port of Naples is one of the largest ports in Italy and in the Mediterranean Sea. Several ferries ply from Naples to places like Capri and others. We spent around half an hour strolling around and taking pics. There is a beautiful park where you can sit and relax, right next to the port.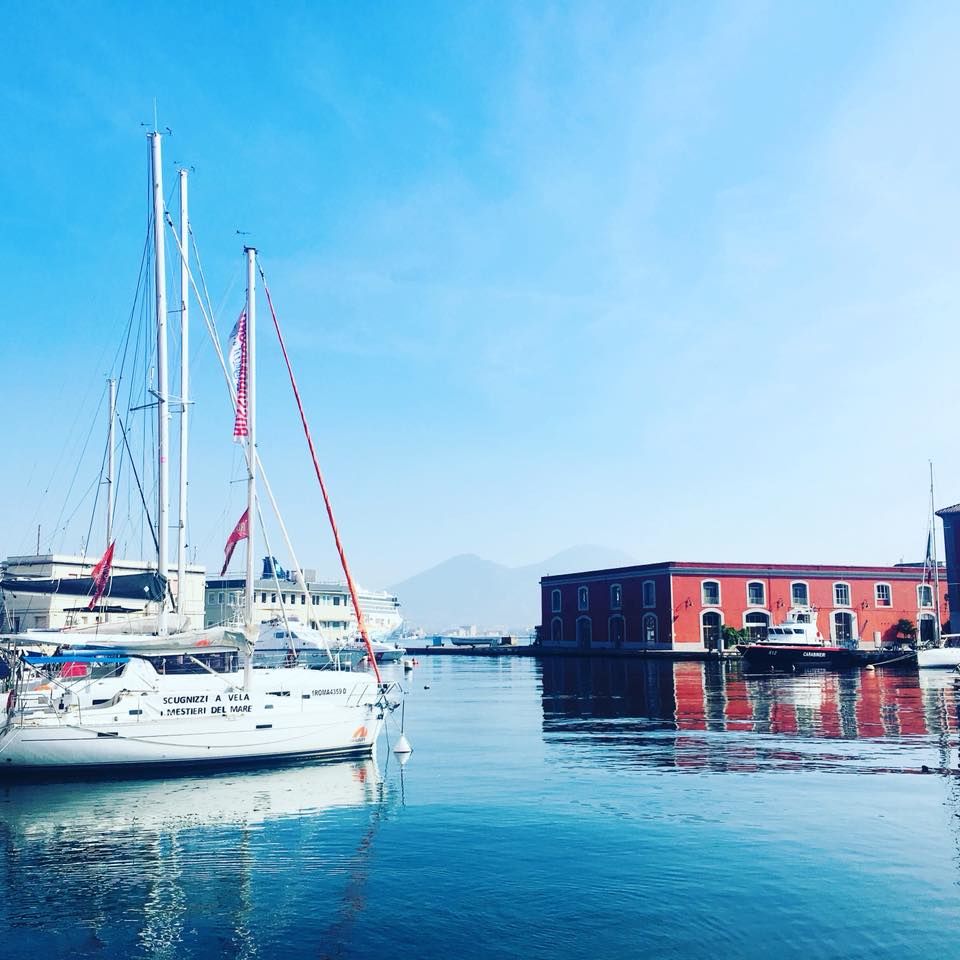 2. Castel Nuovo:
The medieval castle is located right opposite to the Port. It has various collection of art and paintings.
3. Museo Archeologico Nazionale:
The National Archaeological Museum f Naples houses several paintings and artifacts from the ruins of Pompeii, Herculaneum and other excavation sites. The "Secret Room" in this museum displays several erotic sculptures and paintings from Pompeii.
Entry Fee: EUR 12
4. Eat Pizza:
Naples is the origin of pizzas. There is a strict regulation by law that states how a Neapolitan pizza should be made. The regulations are laid down by the True Nepolitana Pizza Association and pizzerias abiding by it has a distinct label "Vera Pizza Napoletana".
When in Naples, you cannot simply miss the Pizza Margherita made with basil, tomato, cheese, fresh mozzarella and olive oil. Every pizzeria in Naples serves delicious pizzas that are quite different from the ones you will find in other parts of Italy.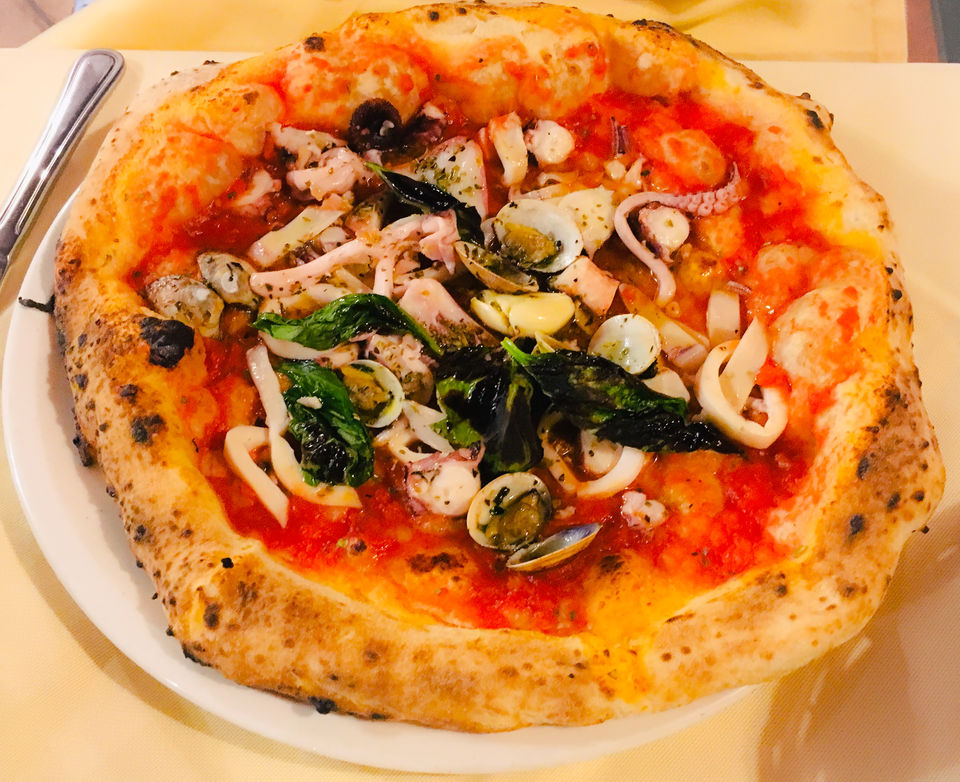 But one cannot miss the famous Pizzeria Brandi - the home of the Pizza Margherita. Brandi created the pizza variety to to honour Queen Margherita of Italy's visit in the year 1886. We tried out the seafood pizza and Penne alla Siciliana (with Fiordilatte or "mozzarella from cow's milk" and aubergine) and it was delicious! Don't forget to catch the old man with the guitar singing right to your heart, "That's Amore" by Dean Martin! Well, can it get more romantic than this? I guess not !
5. Seafood & Pasta Delicacies:
Naples offers splendid seafood platter due to its proximity to the coast. Whether its anchovies or octopus or mussels, you will find the right dish to satiate your taste buds.
Naples is also famous for its Spaghetti and Parmigiana.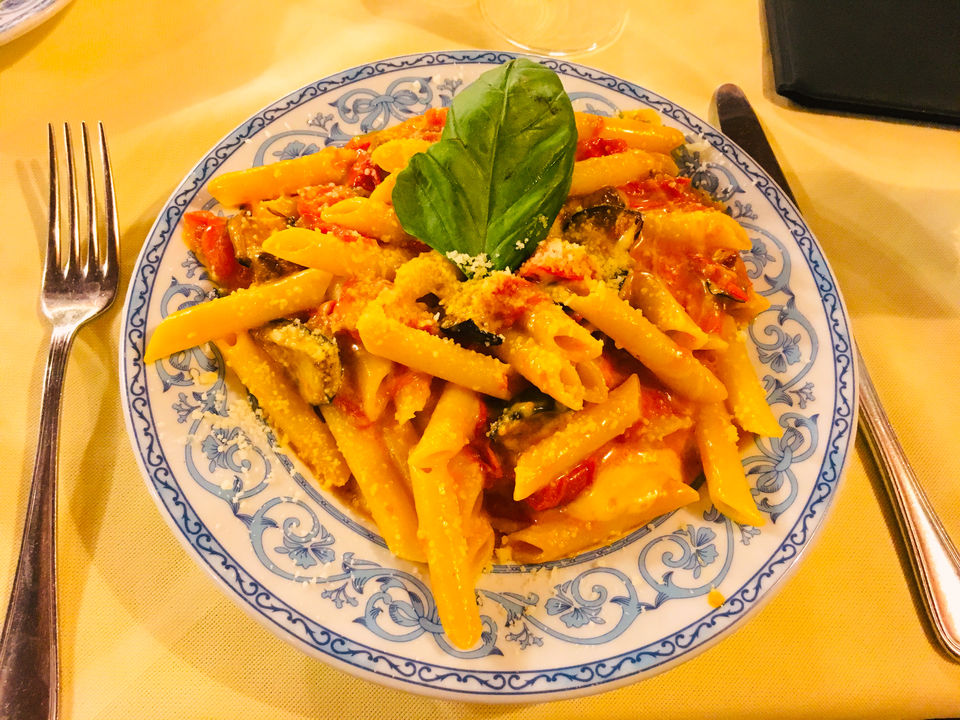 6. Desserts:
Naples is also famous for its desserts like baba, zeppole, sfogliatelli and struffoli. The fruit-based Gelato is also famous here.
7. Drink Merry:
We had the chance to spend a Friday night in Naples and boy, it was crazy! The pubs and bars were full and people thronged the streets. The nightlife in Naples is quite happening and we had a blast! (We stayed in the Chiaia area and a short walk away is Barril - a small bar with great ambiance and perfect cocktails!)
Naples also happens to be the home of Limoncello, the lemon flavored liqueur. So, drink to your heart's content!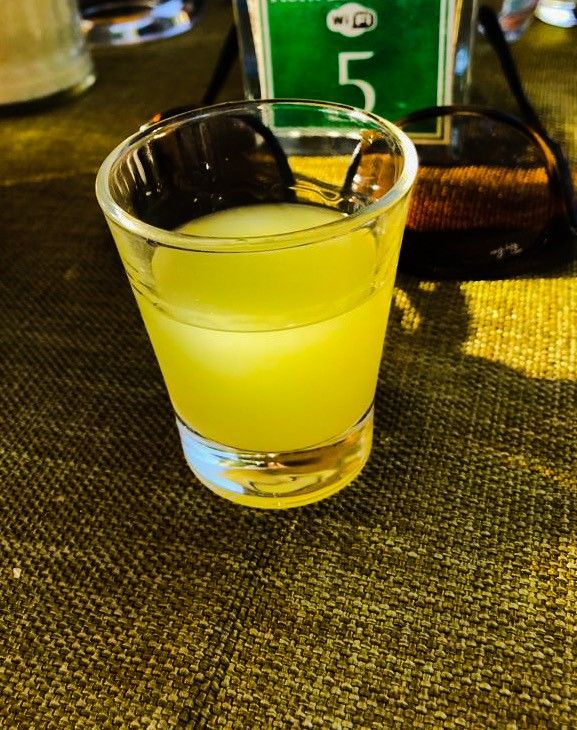 With its notoriety of being an unsafe city due to its Mafioso connection and petty theft (pick-pocketing is a real problem), Naples is a charming city with old world vibes. True, that it cannot match up to the glory of Rome or the style of Milan, but it has its own heritage and historical significance with 448 historical churches - the highest in the world!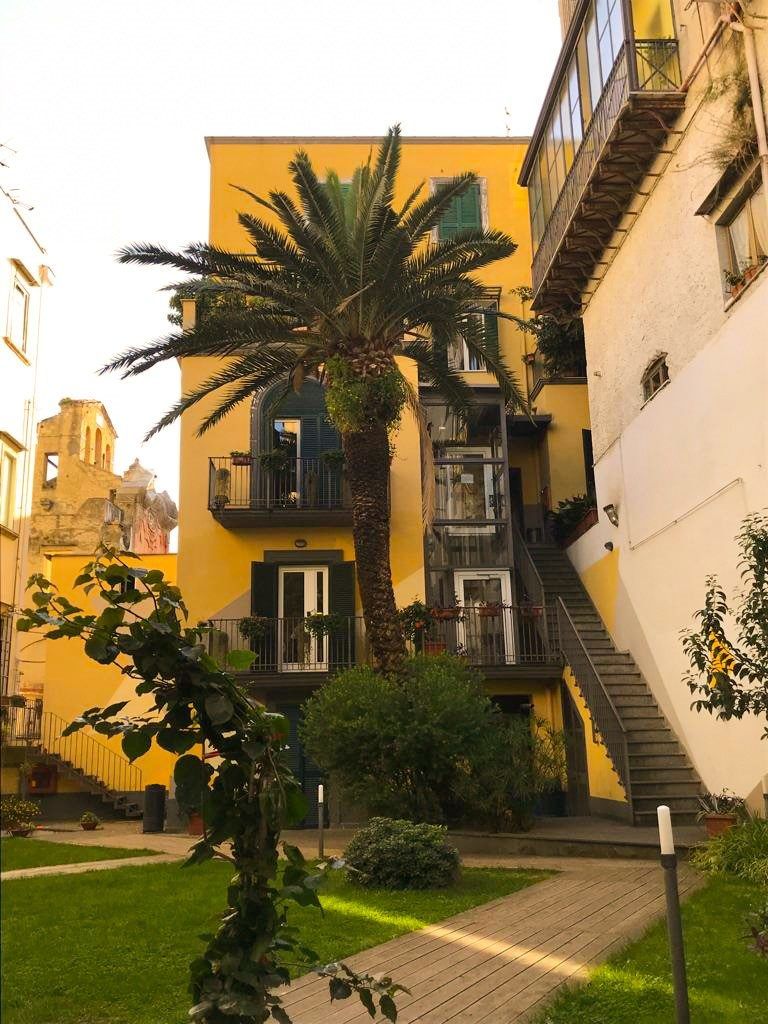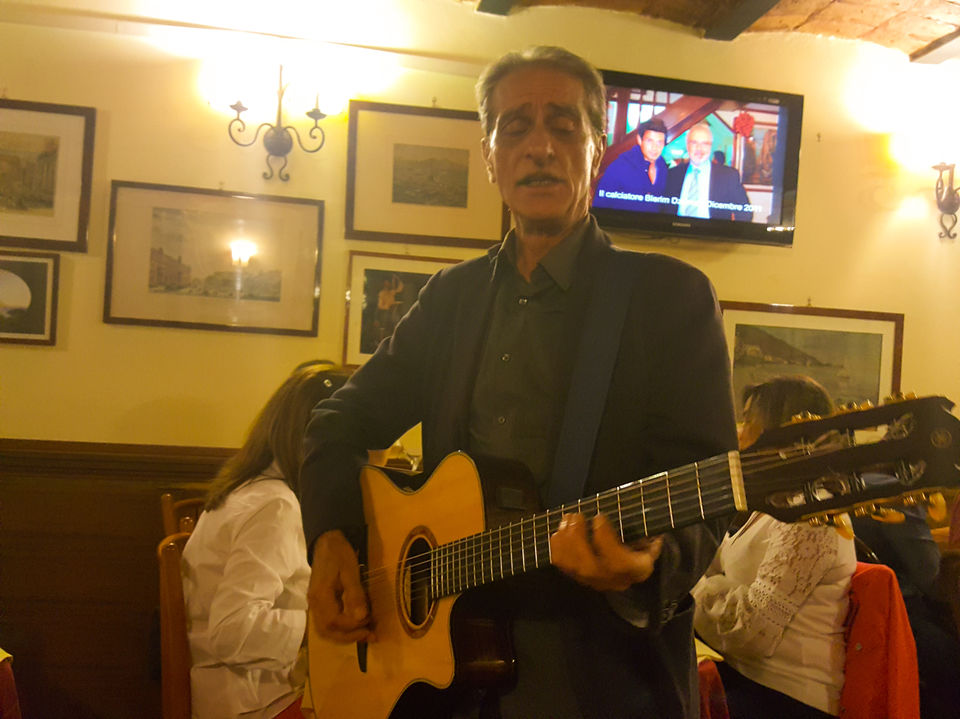 " When you walk down in a dream
but you know you're not
Dreaming signore
'Scuzza me, but you see, back in old Napoli
That's amore!"
To read more such interesting travel stories, visit: www.thetraveltreasures.com