If there is one cuisine that has permeated every part of the world (so much so that we eat Indian Chinese Pasta) and has surpassed others in terms of popularity and versatility, it belongs to the Italians and we ought to be grateful to them for this massive contribution to food. An explosion of flavours and a feast for the eyes owing to the beautiful colours that the ingredients possess, it is impossible to not like Italian fare. But there is so much more to it than pizza, pasta, risotto, gnocchi, tiramisu and the good old Panna cotta. I was fortunate enough to have been introduced to some of the largely undiscovered aspects of this fantastic cuisine, so here's a little gastronomic tour of Italy:
Farinata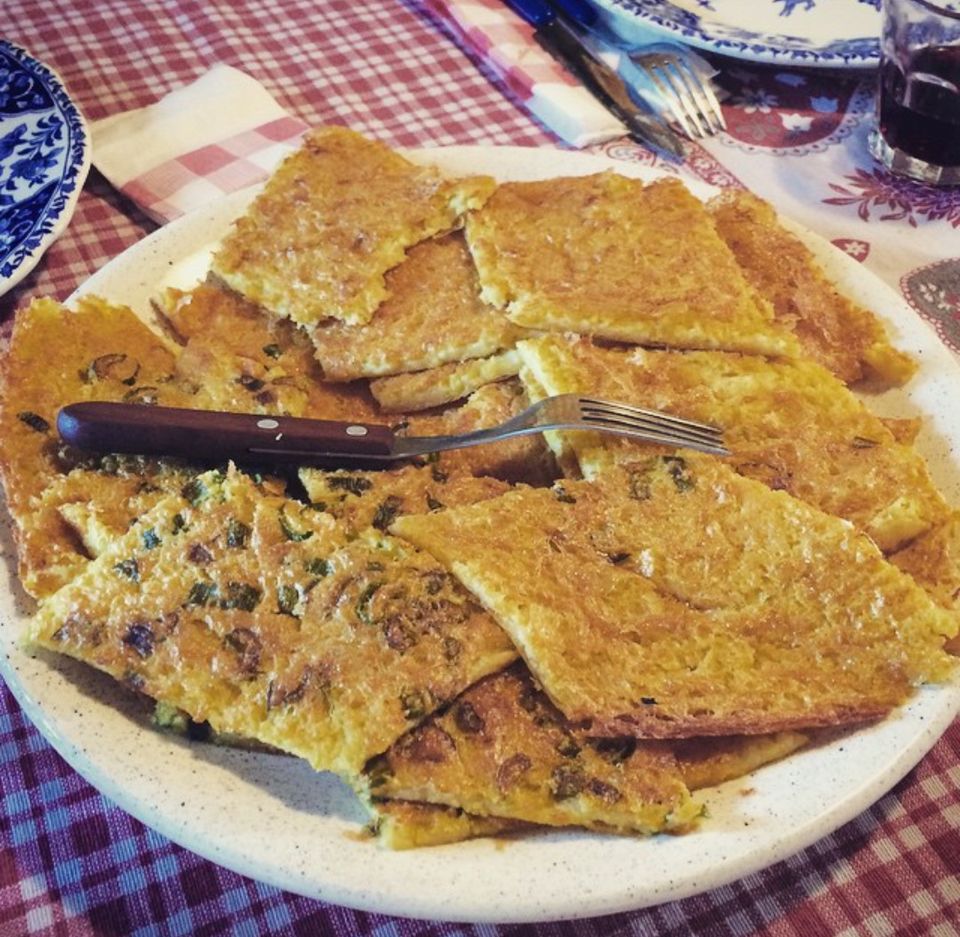 Image Credit: Peietta

Italian food, for many, is synonymous with Pizza and there are very few people in the world who do not relish this cheesy goodness. However, Farinata, a distant relative of Pizza that never really made it out of Italy is equally tasty if not tastier. Prepared with chickpea flour, olive oil, sea salt and herbs, this pancake is very similar to the besan chillas we willingly devour back home. It is a staple amongst the coastal towns of Italy and is readily available in most trattorias so do not miss an opportunity to get your hands on it. I was introduced to this toothsomeness while getting a take-away pizza for myself from a tiny and conspicuously old pizzeria that reminded me of Mumbai's Parsi bakeries, on Corso Cavour in La Spezia. The owner, a friendly old man who spoke no English gestured me to try some of his Farinata which I did and I certainly will be grateful to him for the rest of my life.
Cannoli


I am not exaggerating when I say that if I could marry a dessert, it would be Cannoli. Beautiful golden fried pastry dough generously filled with ricotta cream, candied cherries and/or chocolate chips, one simply cannot have enough of this sugary delight. Originally a Sicilian dessert, Cannoli has now made its way through the whole of Italy and is gradually gaining popularity all over the world. Do not count the calories while biting into this little shell of happiness. I bought Cannolis from a plethora of Dolci (dessert) cafes and gelaterias across Italy, however, Cafe Baraccia opposite the Spanish Steps in Rome was my personal favourite because the cannoli was fried to perfection and the filling also contained a bit of orange zest.
Pizza Marinara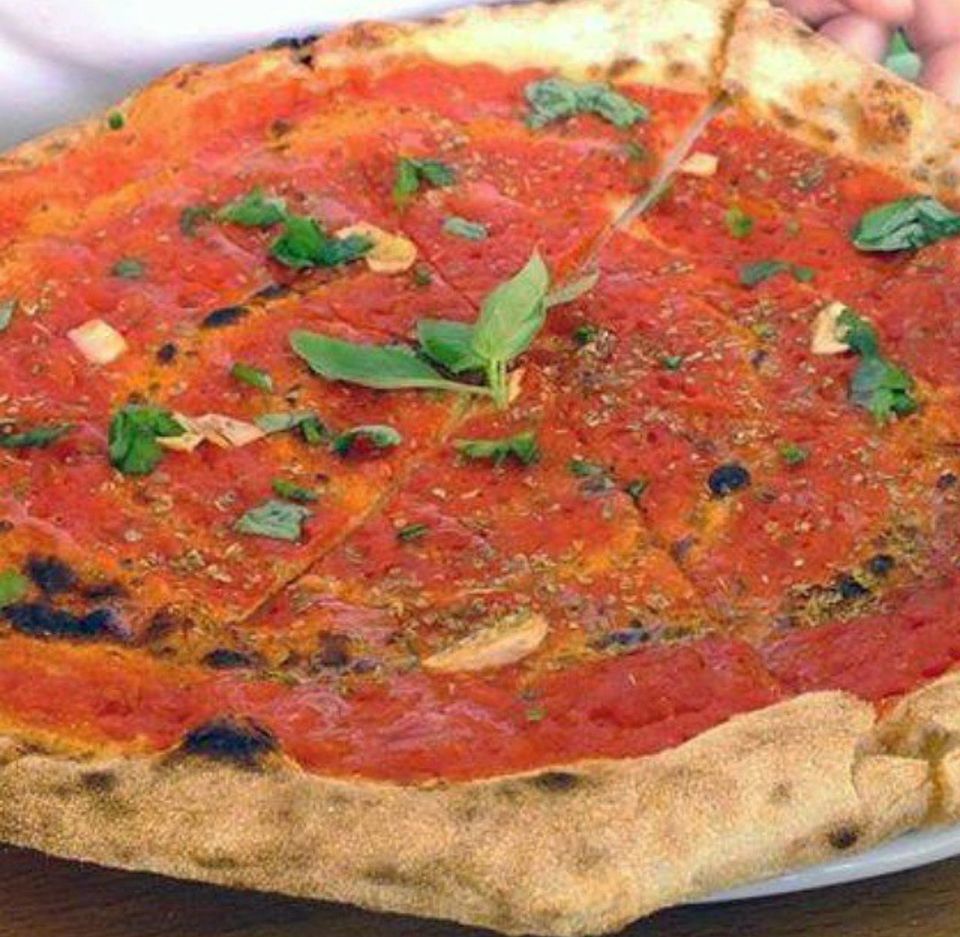 Image Credit: piecnaszewskiej
A simple Neapolitan pizza, that rarely makes it to the menus of pizzerias in India, one can keep eating huge portions of Pizza Marinara and never really grow tired of it. It is basically a wood-fired, doughy pizza with a slightly thick crust topped with marinara sauce that contains tomatoes, garlic, sea salt, onions and herbs. A healthier sibling of the extremely popular Pizza Margherita, it is believed that the delicious sauce it is associated with was invented by Neapolitan sailors and their wives. If you believe me, the best Pizza Marinara can be eaten at Gino Sorbillo on Via Dei Tribunali in Naples, which is a lot like our Udipi joints back home, only Italian. If you are a vegan, this pizza is the right choice for you because it contains no cheese, meat or seafood.
Limoncello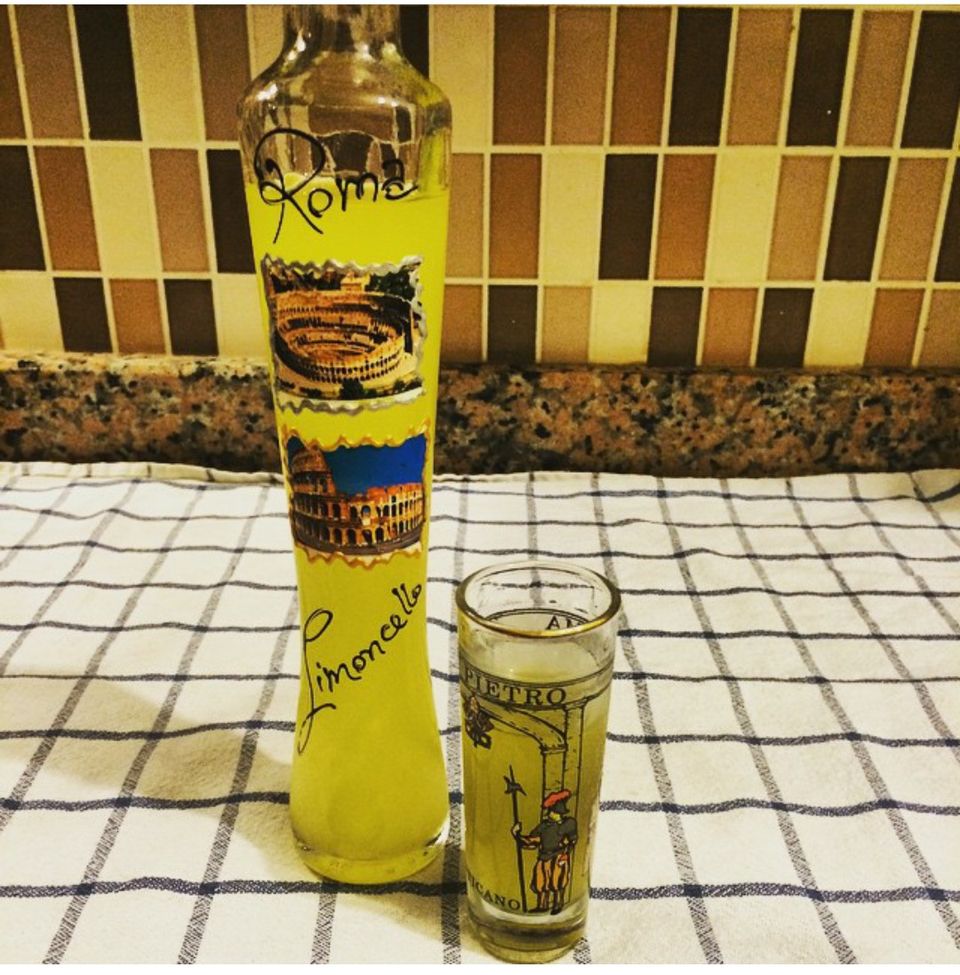 Image Credit: sergo_gul
An exceedingly strong yet appetizing lemon liqueur, Limoncello reminded me of the lemon candies from my childhood, except that this one was high on alcohol. Preparing this beauty is a lot of work - lemon peels are macerated in rectified spirit until their oils are released and the resulting yellow liquid is drenched in syrup and then packed in pretty glass bottles of varied shapes. It is majorly produced in Southern Italy with Capri being the principal producer. Limoncello is usually served as a digestif and even has a creamier version with less amount of alcohol. Celebrate your Italian experience by drinking this luscious creation to your heart's content and you could even carry a bottle home. I bought mine from a showroom in Capri town that looked like an exhibition site.
Bellini


It is not difficult for me to assert that Bellini, which was invented in Venice, Italy, is the best cocktail in the world. And in order to believe me, you have to have a glass of this prosecco sparkling wine and peach puree concoction and I am confident that you will be asking for more. Served in chilled champagne flutes, the founder of Harry's Bar in Venice came up with this blush pink beauty by accident and we must collectively thank him for that. For those not in Venice, bottles of the drink are available in major supermarkets across Italy. Just make sure you do not end up asking for a membership at Alcoholics Anonymous.
Rum Baba


I had a lot of time to kill during my last day in Naples owing to the fact that the train to my next destination was late at night. I therefore decided to spend a few hours at the popular and consequently crowded Café Leopoldo opposite Piazza Carita. Upon asking the waitress for a dessert suggestion she guided me towards something called 'Baba' on the menu and asked me to have it with a Nutella topping. I was initially apprehensive because fleeting images of Ramdev Baba somehow cluttered my head but I eventually agreed. I was greeted with a small yeast cake soaked in Rum and drizzled with a good amount of everybody's favourite Hazelnut–Chocolate spread. Although it tasted weird at first, the flavour grew on me and the lingering aftertaste made me want to have more. Another variant of Baba is the one with a whipped cream filling. It is not the best way to satisfy your sweet tooth, but is not a bad idea either.
Authentic Italian Mochaccino


It is a known fact that the Italians are very particular and territorial about their coffee and rightly so because their perfection is unparalleled. However, every Barista adopts a unique style when it comes to the preparation of the several types of coffee. For example, the Mochaccino that I ordered at Bistrot Toledo in Naples was very different from the other Mochaccinos I had consumed previously. Instead of the traditional espresso, milk and chocolate syrup concoction, this one was served to me in a tiny glass that had a shot of espresso resting on a bed of crunchy, malt flavoured chocolate topped with some gorgeous Creme Chantilly. I was also served a buttery, perfectly baked almond biscotti along with my beverage which was honestly more like a dessert but totally worth all my time and money. I could take another trip to Naples for this smasher.

Buon Appetito!