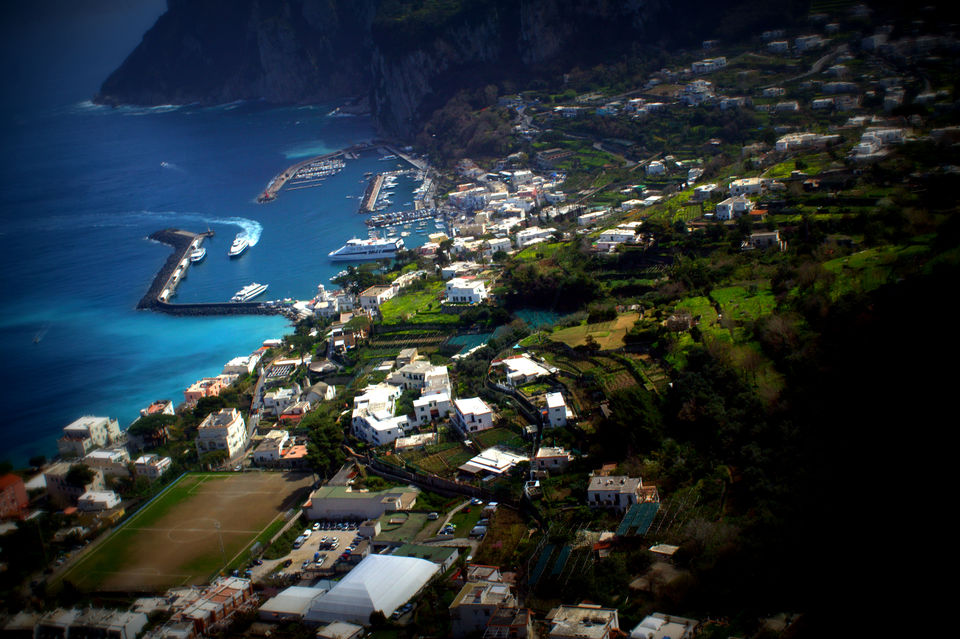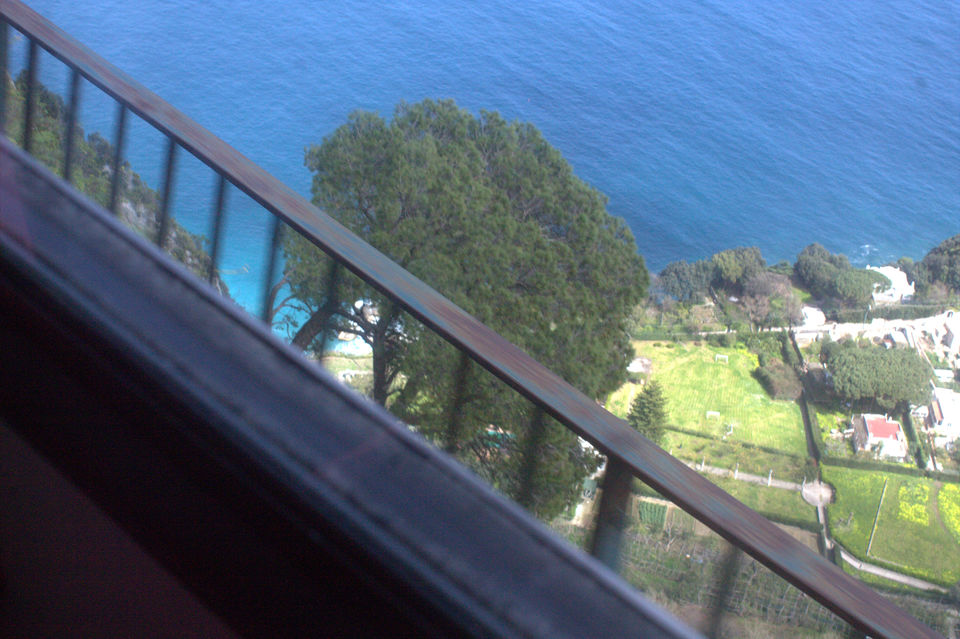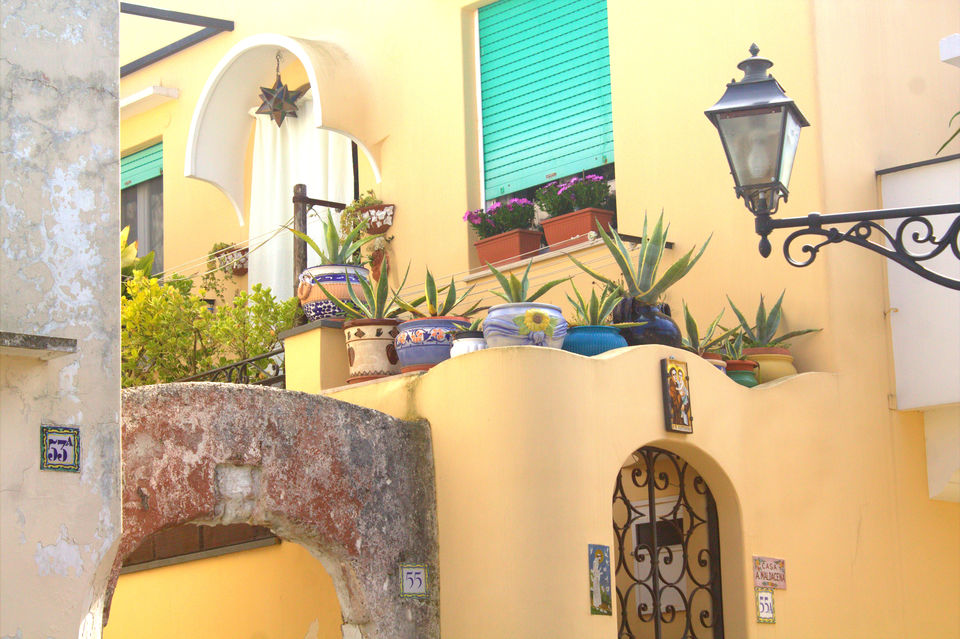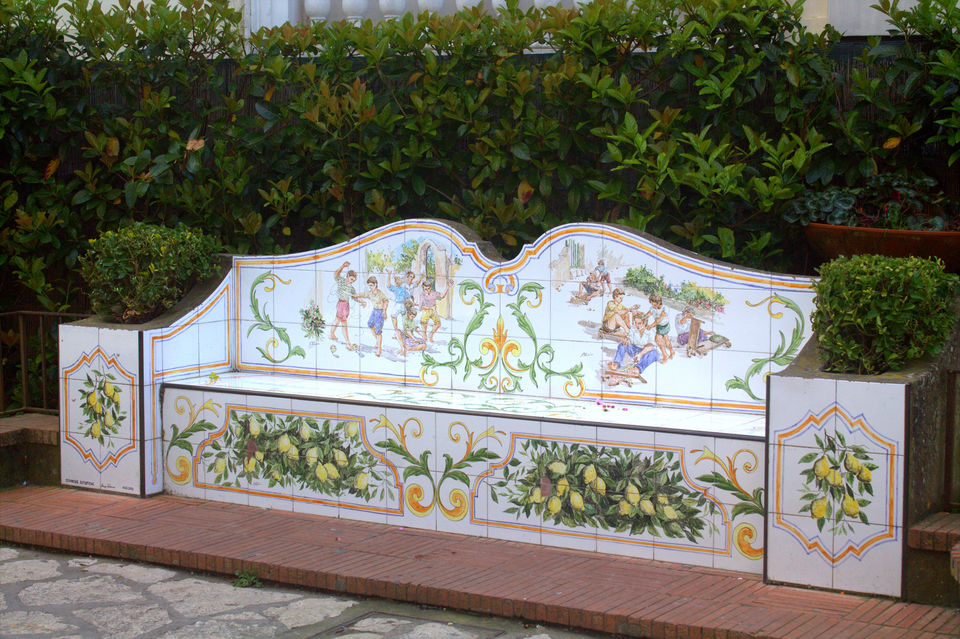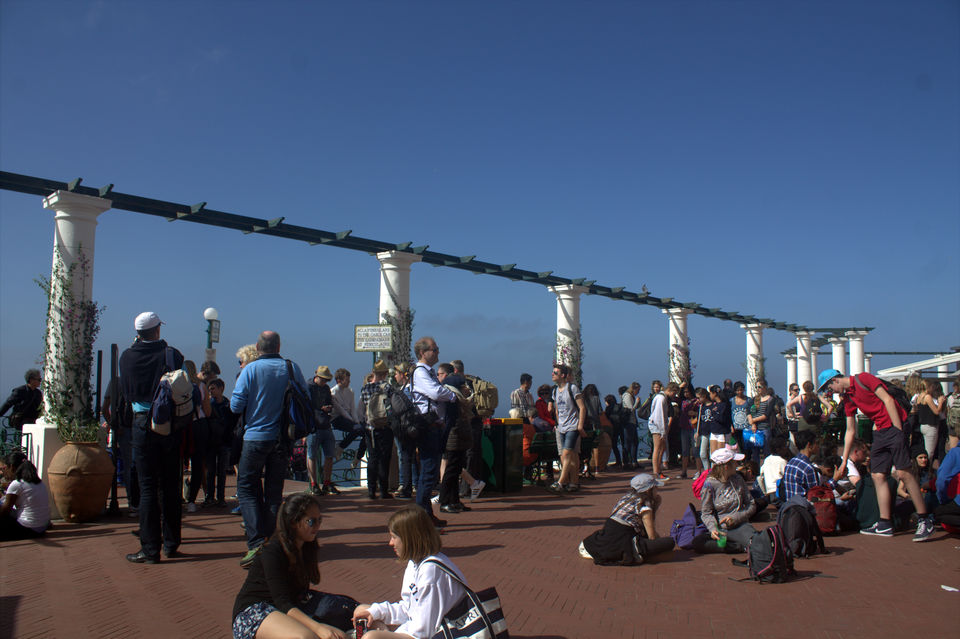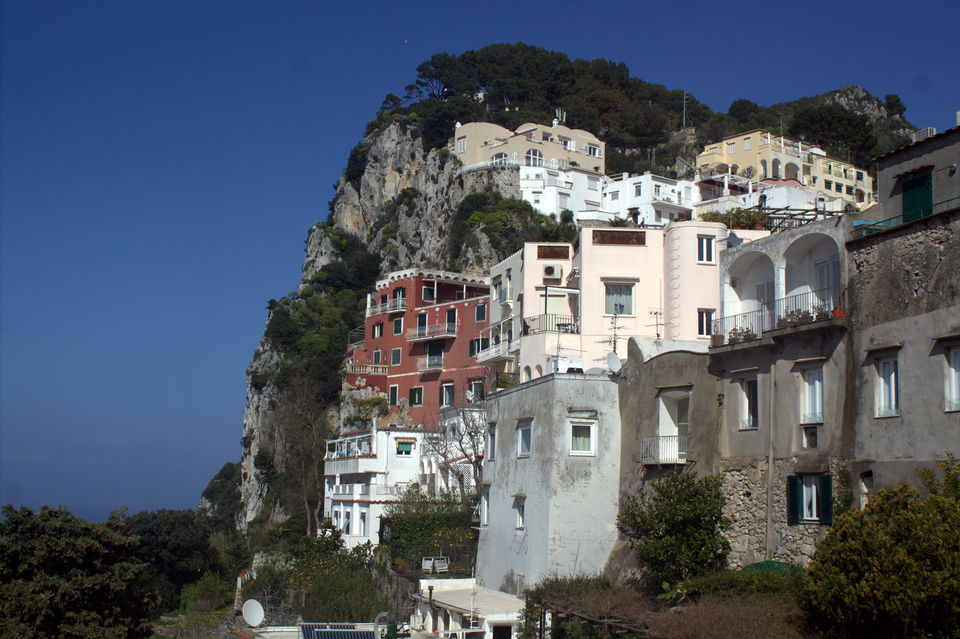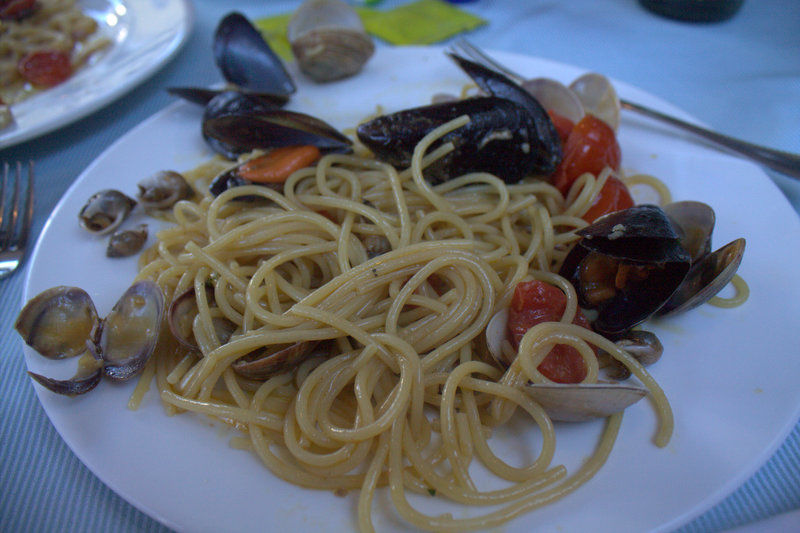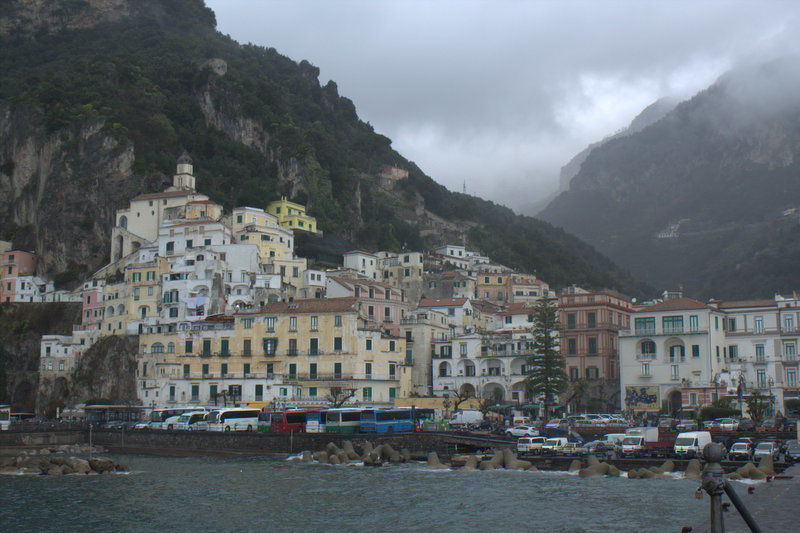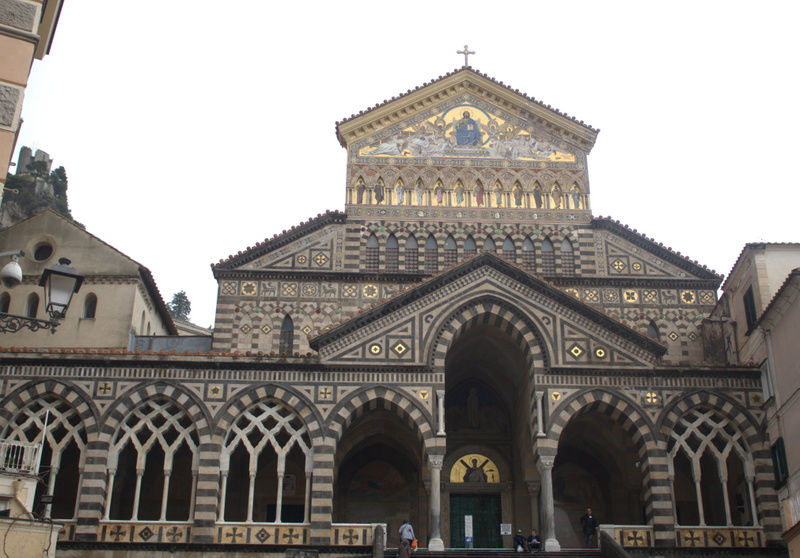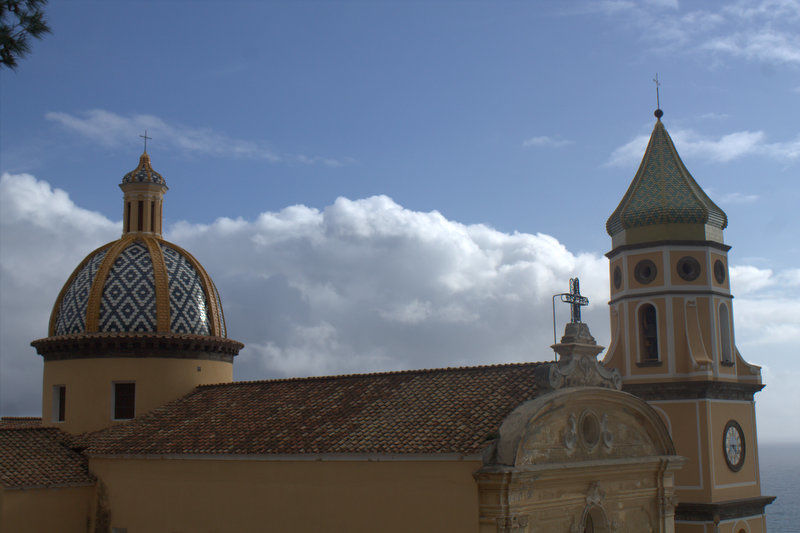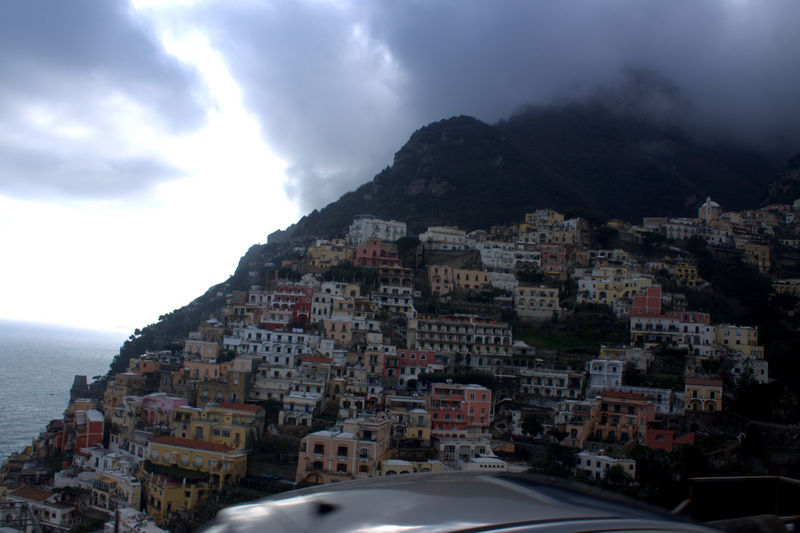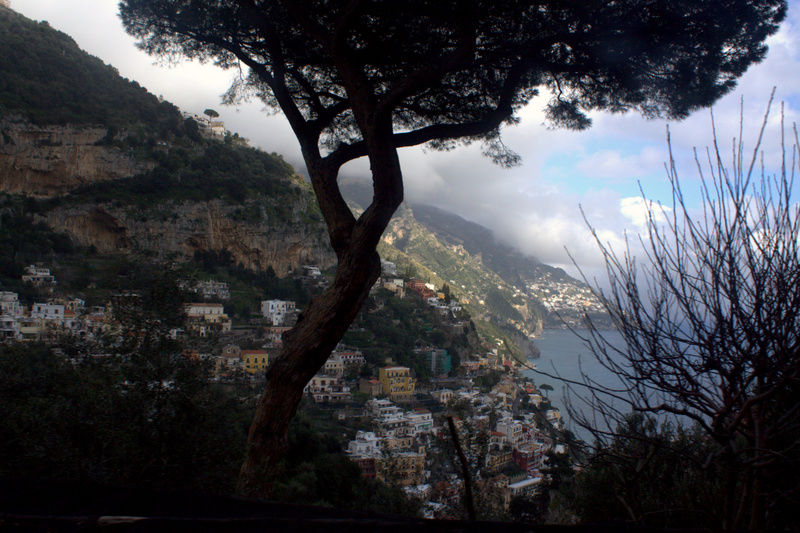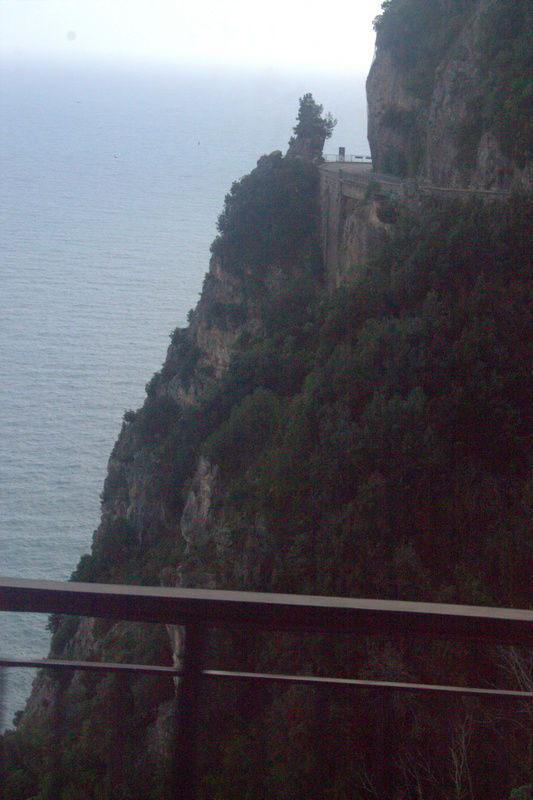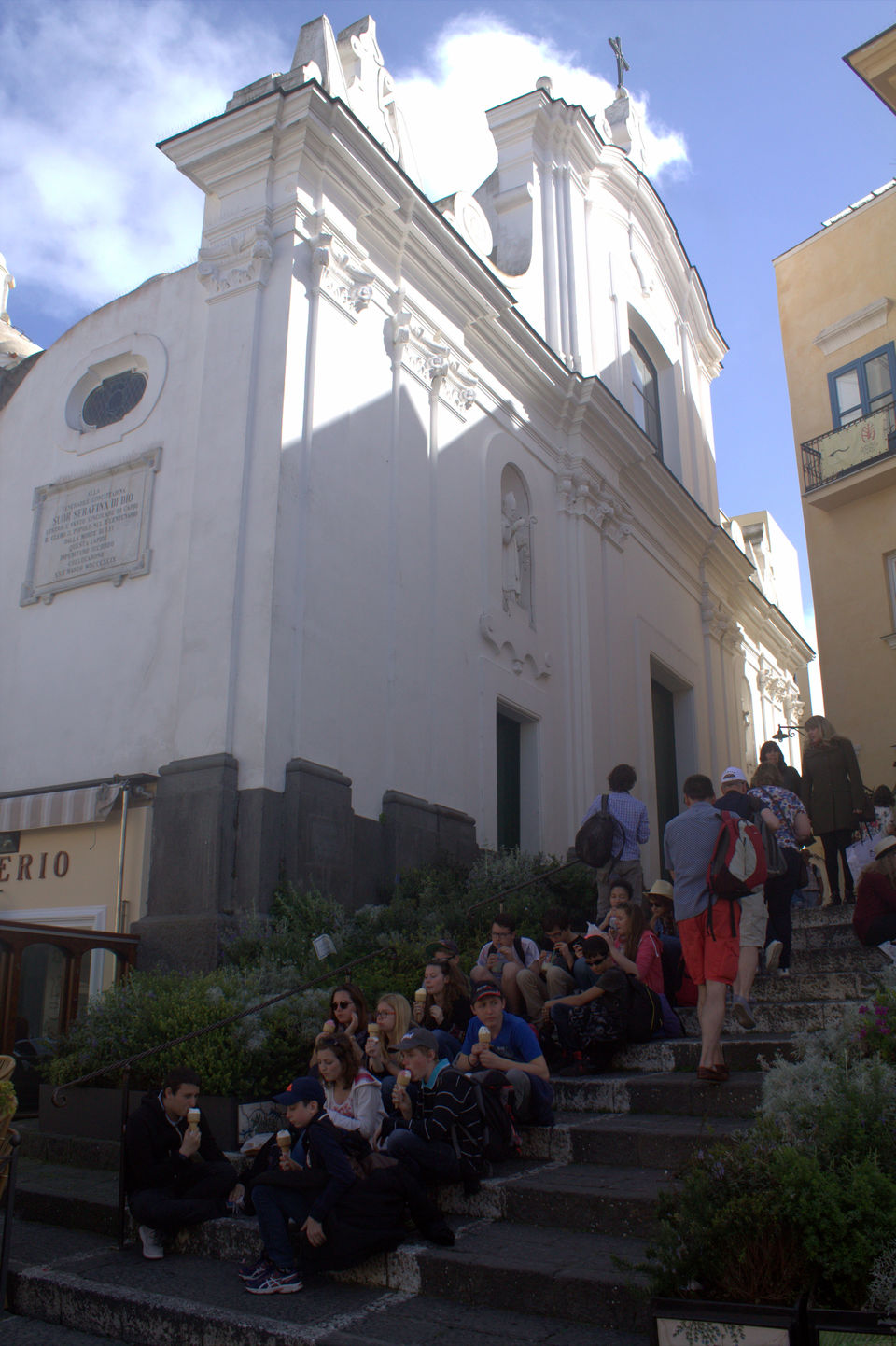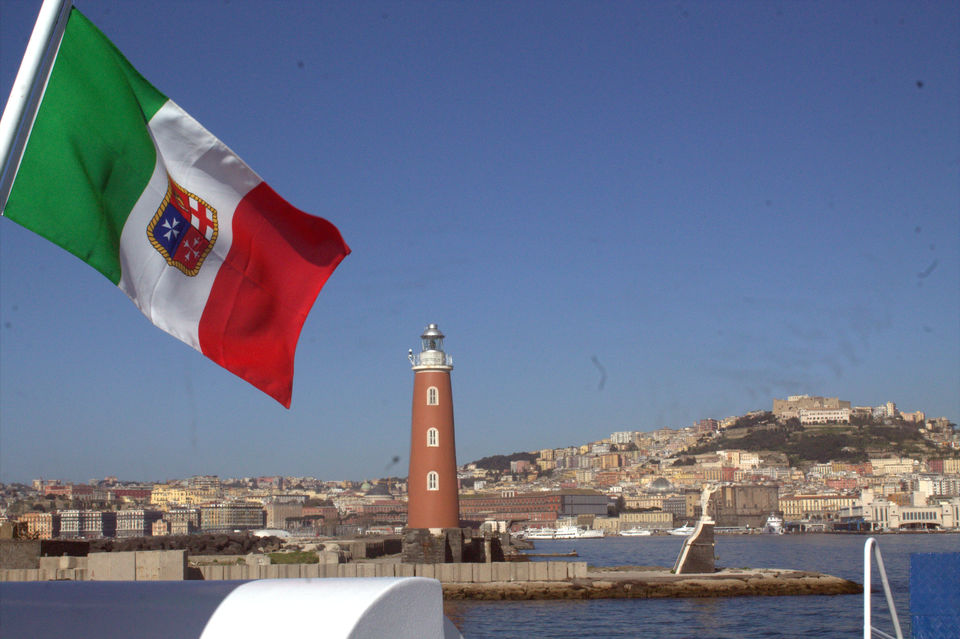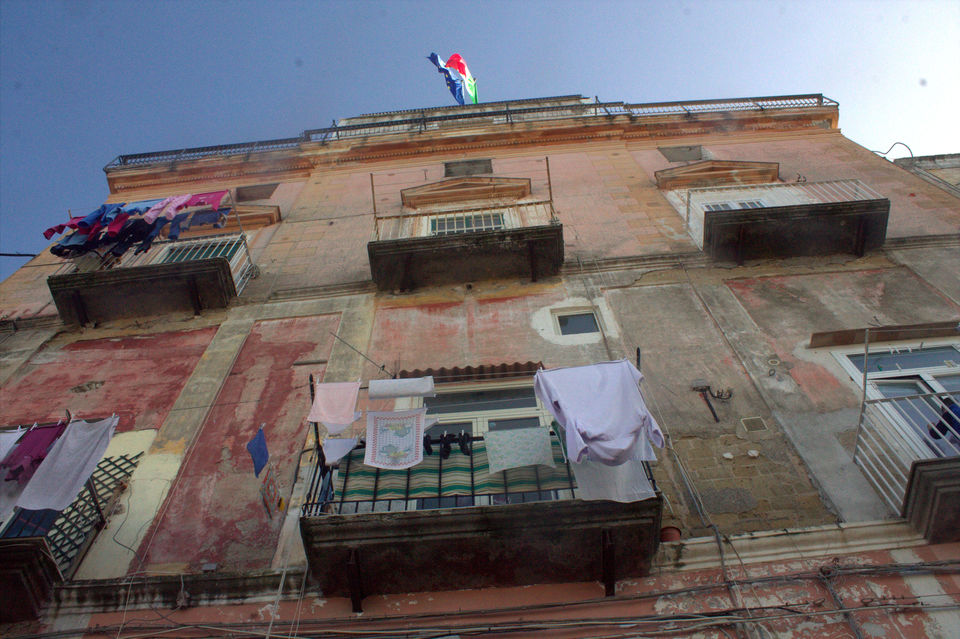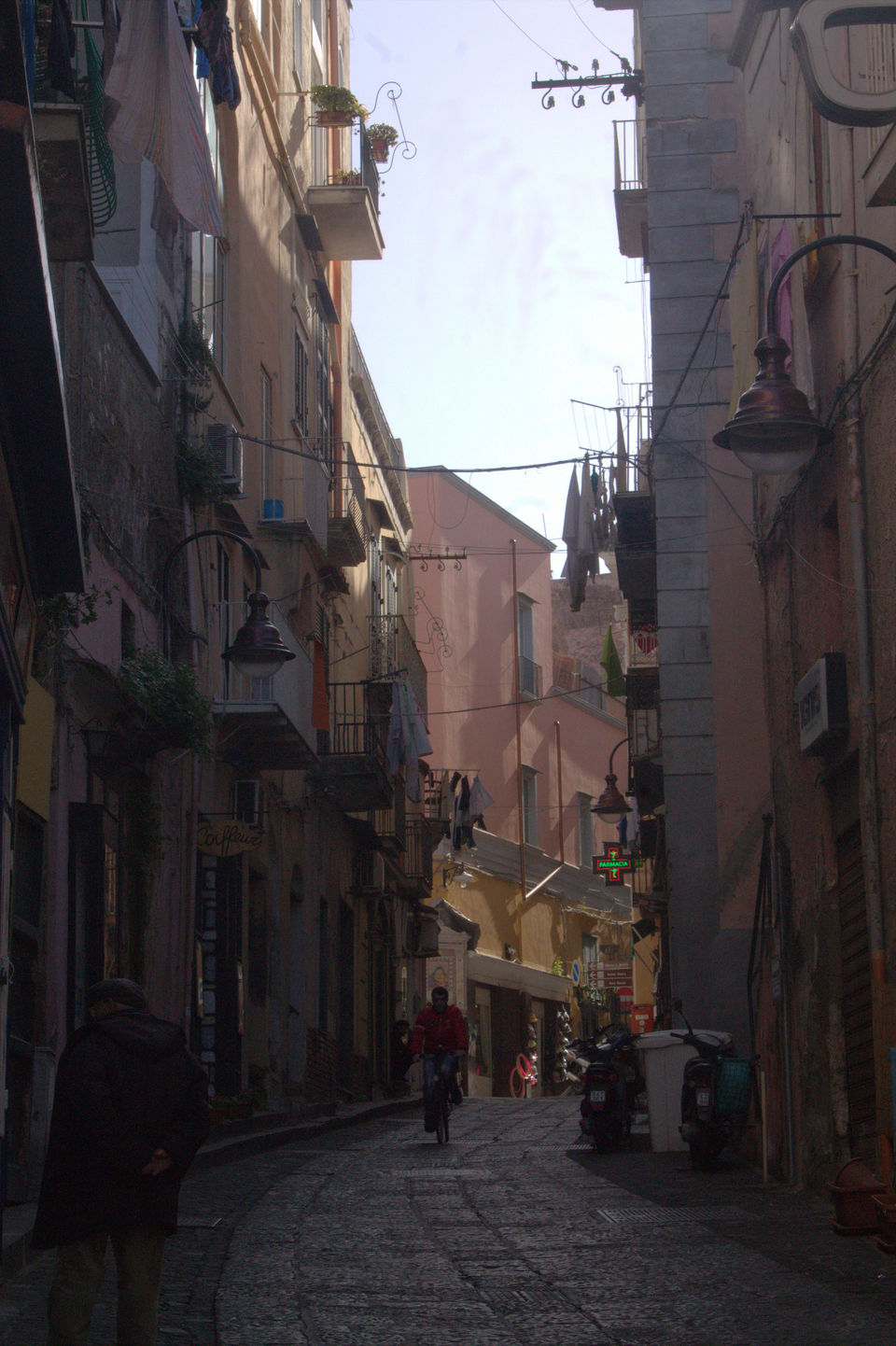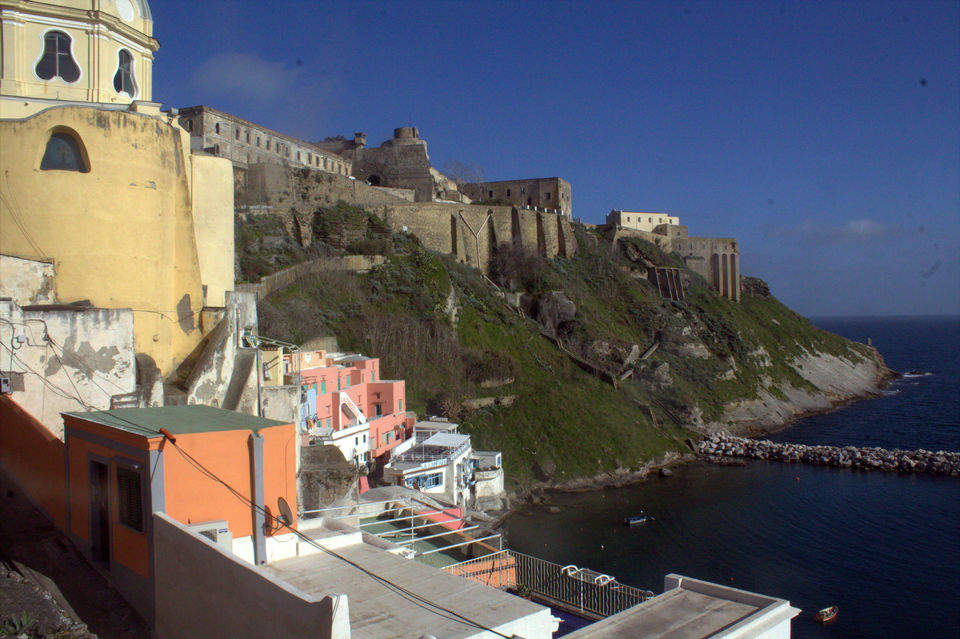 La spezia to Napoli central was a good 6 hour journey by train.  Naples is famous for the pizzas, and a few historical centres within the city,  but this city is the best point to connect to go to various other destinations like, Capri, Ischia, Amalfi coast, Sorrento, salermo etc etc.
The train ride took me 63 euros and the hostel for 5 days cost me 99 euros.  Hostel of the sun,  what can i say.  The minute i walked in i felt like i was home. There is a good bf included in this rate, so i would have a nice heavy bf and not eat anything till dinner time,  and most of the days there is free dinners,  so that helped my budget. 
Capri and Anacapri is a good 45 min ferry ride from Napoli port and it costs 38 euros back and forth.  But every single penny spent on that island is worth a million bucks.  I went during the fag end of winter so was not very crowded but at the same time, the beauty of the island was not in its full glory.  The island is at its best during the summer, as the white house with bougeinvillaes everywhere is a sight like none other you would ever see...
As soon as you get off the boat you have  to a take boat ride around the island.. do not miss this cos you will be taken to some stalagmite caves, coral bedded reefs and if you are lucky to the blue grotto which is just blue caves inside the ocean.  These are things you will never find anywhere else in the world and this boat cruise is for an hour and it costs you 14 euros. 
Thereafter from the cruise point you can take a bus to Anacapri,  spellbinding beauty, of white houses embedded within rocks.  The bus ride up to Anacapri, is one of the scariest i have taken in my life.  It almost touches the edge of the cliff with a drop of 3000 metres down.  Walk around Capri, try to go down the steps of Scala fenicia( a must do if you are not scared of heights) go on the cable car to check out the island...there is so much to do in AnaCapri, i regret i did not stay there for a night.  Did you know the Capri pants first originated from here.  Even during off season the place was so crowded, i can only imagine what happens during season time.  It is without a doubt one of the most romantic destinations in the world.  The food and shopping is a bit on the expensive side taking advantage of its touristic value.  But these are the perks i would pay for, to sit on a beautiful island and sip on my cappuccino. 
The next day i did a boat cruise to Ischia another island close by.  Very beautiful but if i could have easily skipped it.  After half a day in Ischia on a bike, as i was waiting to get back to naples, a boat came by which said procida.  So i decided to go and check out procida.  What a pleasant surprise.  I loved it completely.  A tiny island with pale pink and pale yellow building and narrow streets.  The church up a hill and the castle of procida is a breathtaking sight.  I could easily spend a couple of days in procida. Little known beautiful island.
Ischia and Capri will probably the costliest tickets i bought on this trip.
Amalfi coast – what can i say.  A train ride to Sorrento and then a bus to Amalfi coast all for a price of 15 Euros.  A one and a half hour bus ride up into the mountains and then drop into the ocean, back and forth with every drop consisting of the most gorgeous and breathtaking villages of the Amalfi coast.  The blue caves, the emerald caves, everything by boat is another experience altogether.  This coast is at its best during the summers cos there is so much of the crystal blue ocean that keeps calling.  I couldn't stop looking at this coast,  it was dreamy, romantic, mesmerising and so natural.
Naples will always hold a special place for me.  I found humanity, i found passion in people, I found kindness and i found faith.
When i got into a bus without a ticket hoping i can pay in the bus as usual, and getting caught by the inspector who wanted to fine me, and the co passengers who almost killed the inspector for trying to take advantage of a tourist who did not speak the language.  That for me was faith in humanity. 
The passion and love with which the staff of the hostel dealt with every customer that is love for work. Always love your job, no matter how bad it pays, if you don't like it, then leave, but do not do a half boiled work.  It only builds character and shows a strong personality. 
Take chances , take risks, climb that mountain, do that impossible trek, push your limits even when you know you cannot take another step, but at the end of the day I took that another step, and i am here to tell you my story. 
But there is one thing that baffles me,  i am a cook,  i feed so many people,  what the heck is so special about these pizzas... its loaded with cheese and butter and what not?  I am not going to follow the trend and say – Oh the Napoli Pizza. 
Honestly, there was nothing special about it.  Cut the drama guys.  I have had better pizzas in the world and that was NOT in Napoli.  I love Julia Roberts, but I am sorry, just because she made Napoli pizza famous, it still doesn't taste as good to me. 
And the pastas, why don't the restaurants cook the pasta well enough so that it slides down your throat instead of chewing it to hurt my jaws.  Again spare me the drama.... I am not one for that...
For chocolate and pastry lovers, well yeah!  This is heaven guys.  My tiramisu from a small kiosk was to die for.  Give it to these guys on the deserts.  Each of them i ate, was better than the other. 
If you ever plan to do this coast take a good week, there are loads to cover on this coast. Some of the things i did not do are Pompeii, Mount Vesuvius and Salermo.
Birthday week coming up, and it will be in my number one bucket list destination... but thats for next week...
Ciao,  Prego, Enjoy!