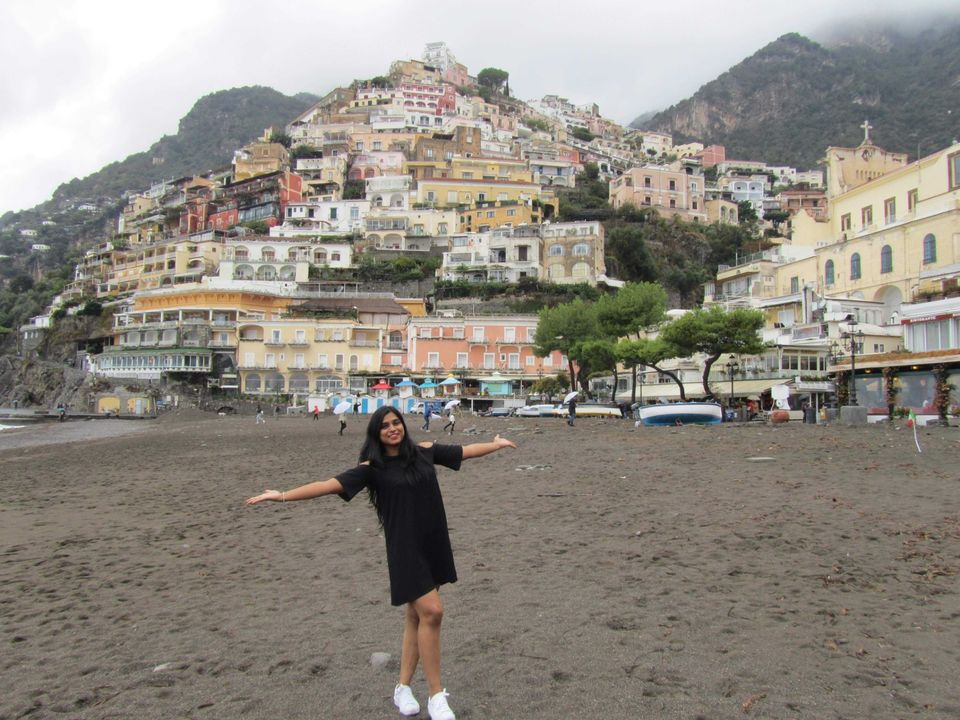 When we visit a country for the first time, it's for the likes of Eiffel and Colloseum and Mt.Titlis etc, so basically all the must do attractions of the place. And if we are privileged enough, we get a second chance, and this time we go for what we want out of that place and trust me , the number of times even for one country is never enough.
So, on the third attempt, Italy started singing "Benvenuto" tunes from it's Southern part. Decided and done - Napoli and the gorgeous Amalfi coast.
Bangalore ✈️ Rome
Be ready: Long immigration queues at Rome Fiumicino airport,so keep your music and book ready.
From the airport it's just a matter of taking the escalator downstairs, buy train tickets to Roma Termini at any shops or ticker counter too.
Cost: 14 💶
Roma Termini 🚄 Napoli Centrale
There are many classes, and you must book online in advance on Trenitalia website.
We opted for Freciorosa which is a faster option.
Cost: 40 💶
⌚1 hour 10 mins.
Napoli Centrale, is a very busy train station. It's a connecting hub to all classes of transport and just as you step down, you get the Naples vibe - CHAOS 😍
Be ready: Language. So people in Rome and Venice have been very tourist friendly for generations. But in South Italy, you realise a change on that front as well. But hey, we are all human and no language is greater than that I think. So we had a bit of a glitch, when our Airbnb accomodation was cancelled at the last moment by the host, and he also wrote a comment in Italian 🙂 So, we did all the WiFi borrowing, and a tad of frustration , finally we found something in our budget. And this was on booking.com
🏨 Villa Margherita via del Parco Margherita, 101, Napoli.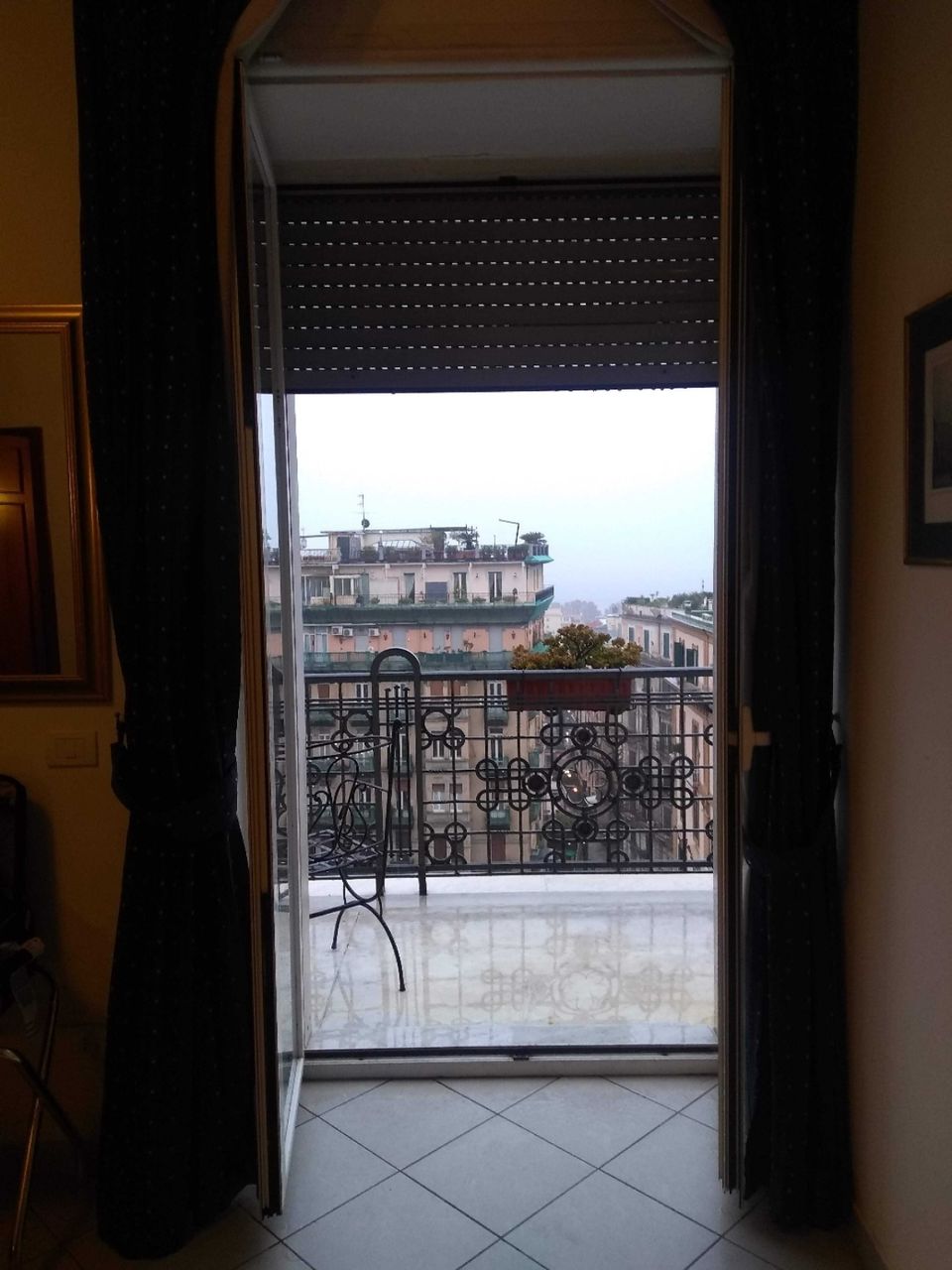 Only two checks for today:
☑️ Amalfi Coast
☑️ Eat the best pizza in the world
Our day started with slight rain which is an expected course in any part of Europe in November. Hence all the options of travelling by train to Amalfi got ruled out.
Who saved our day? Mr.Salvatore. 👴
He was the butler at Villa Margherita, and just as we appetized our way through the yummy breakfast, he showed us all his previous chauffeured trips to Amalfi, very broken English again, but he sold it to us well.
So we opted to take a chauffeured drive to Amalfi.
Tip: Always bargain. Indians are anyway experts in the same, so use it people. He started with 300 Euros for the whole day, but we got him down to 150.
So travel trail - ➡️Positano➡️Amalfi ➡️Ravello➡️Naples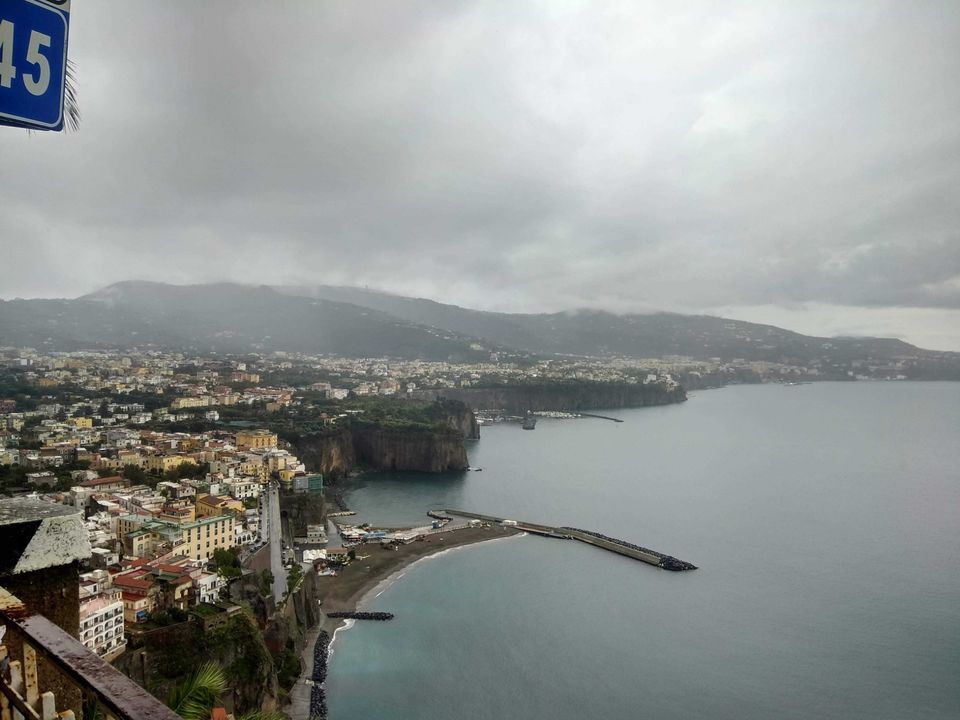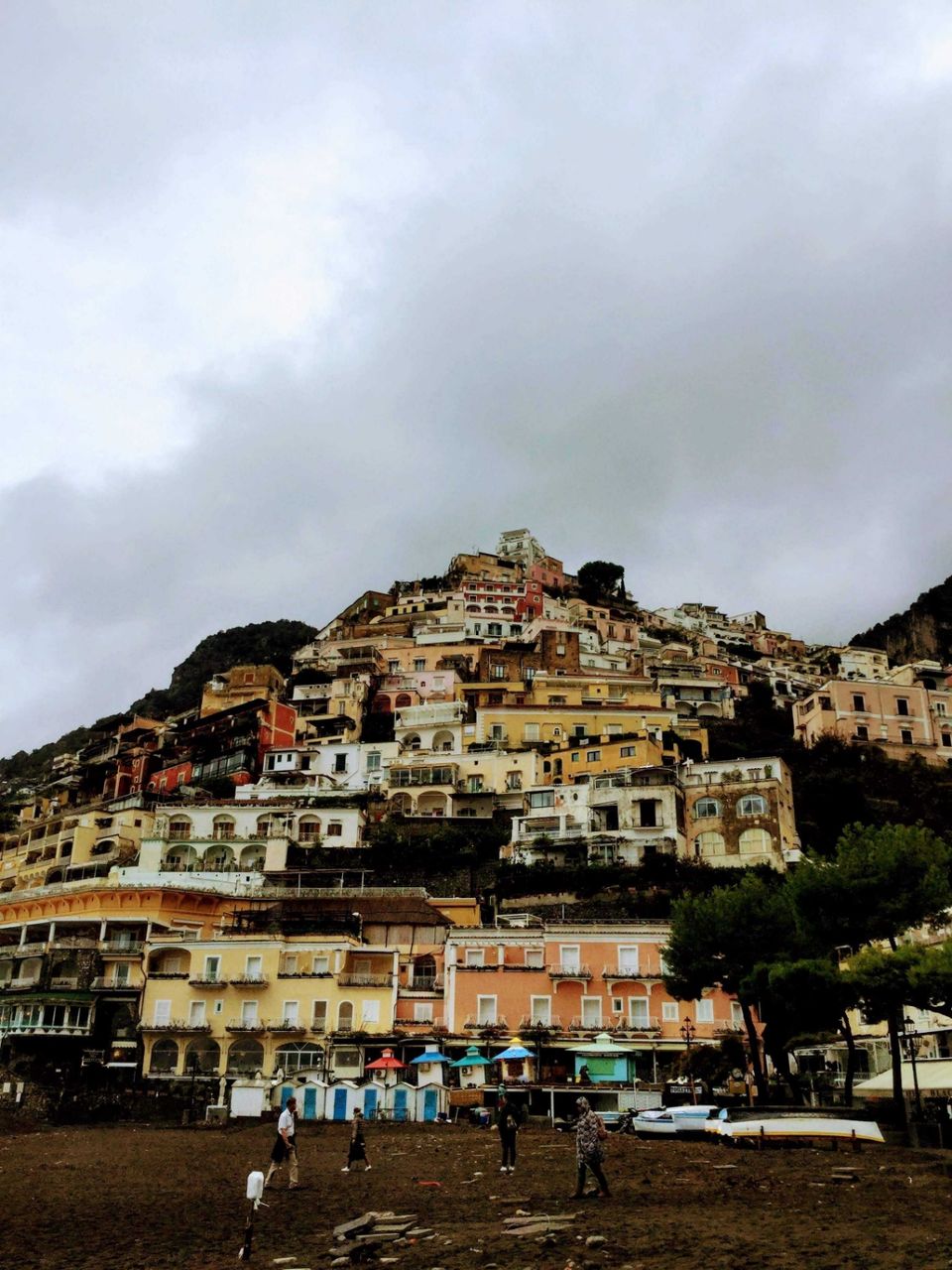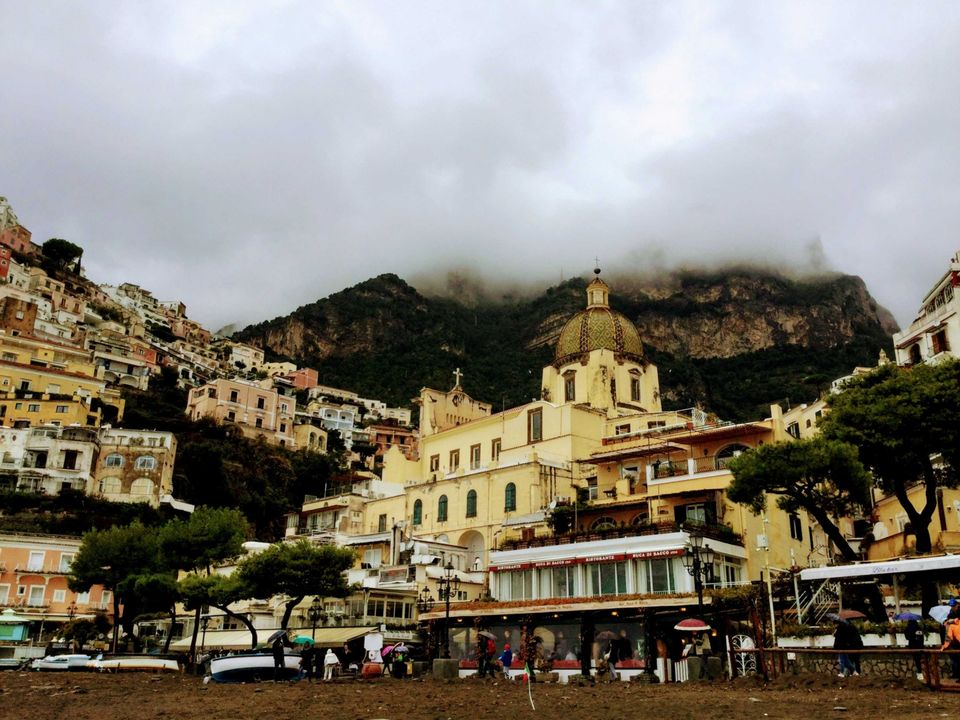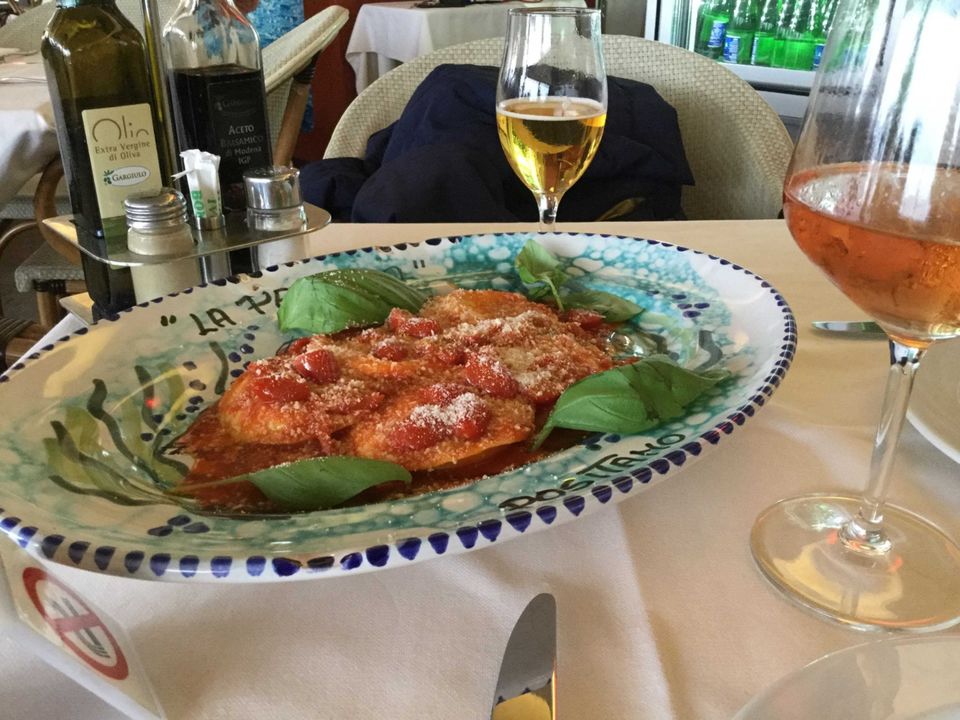 Positano - it's a beautiful little town, which you hike down and gradually reach the beach. Our pictures are all cloud ridden, but that view of the houses so close and up the steep, mesmerizing.
Tip - hike all the way down and lunch at Da Adolfo Di Bella Sergio Restaurant. They have the best view of the Duomo and really yummy pasta.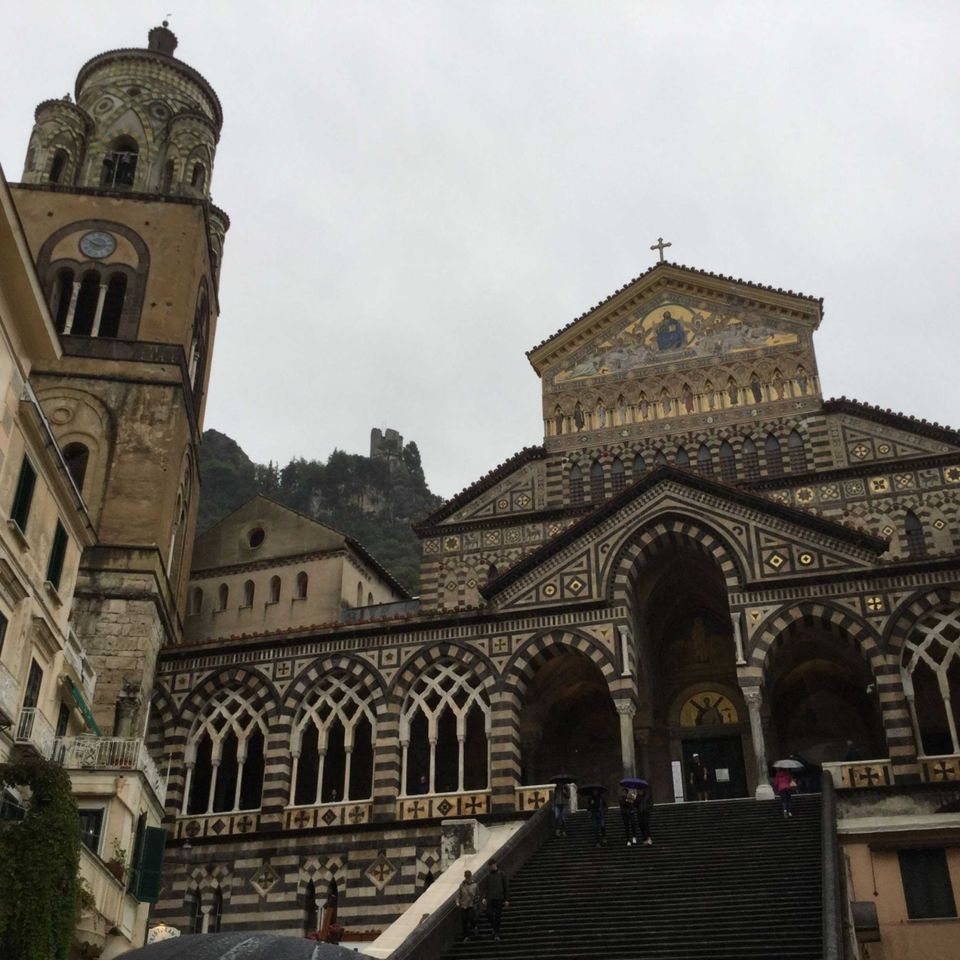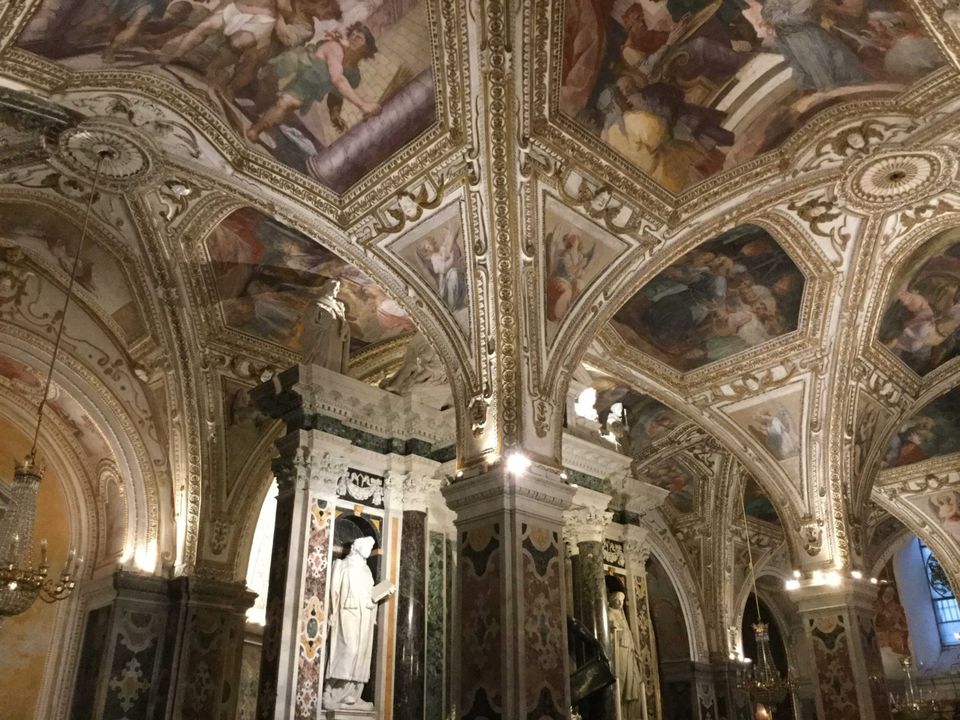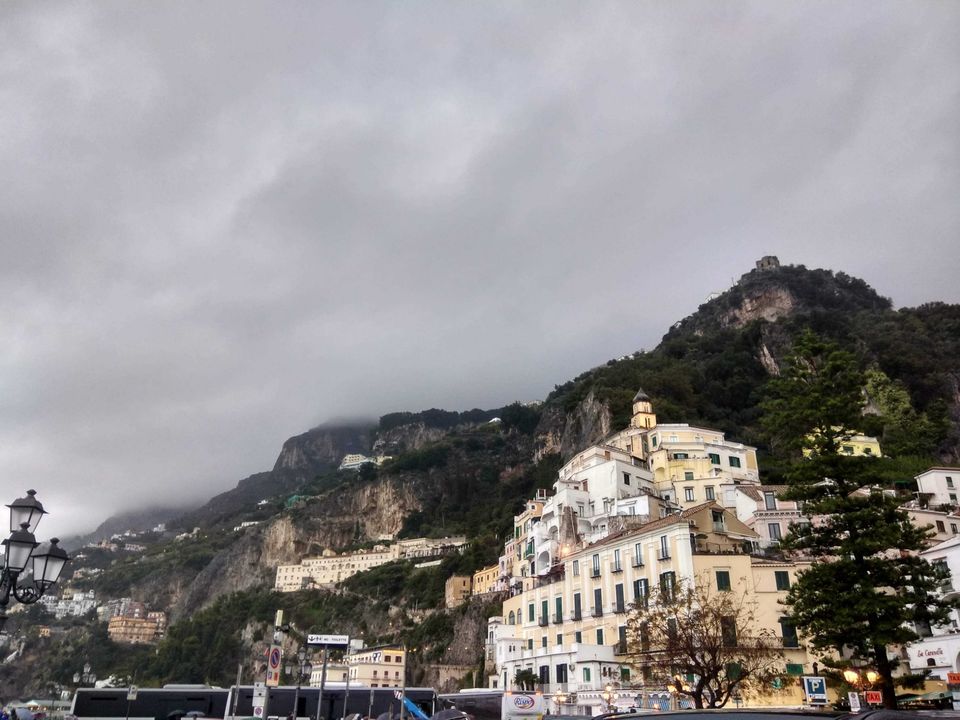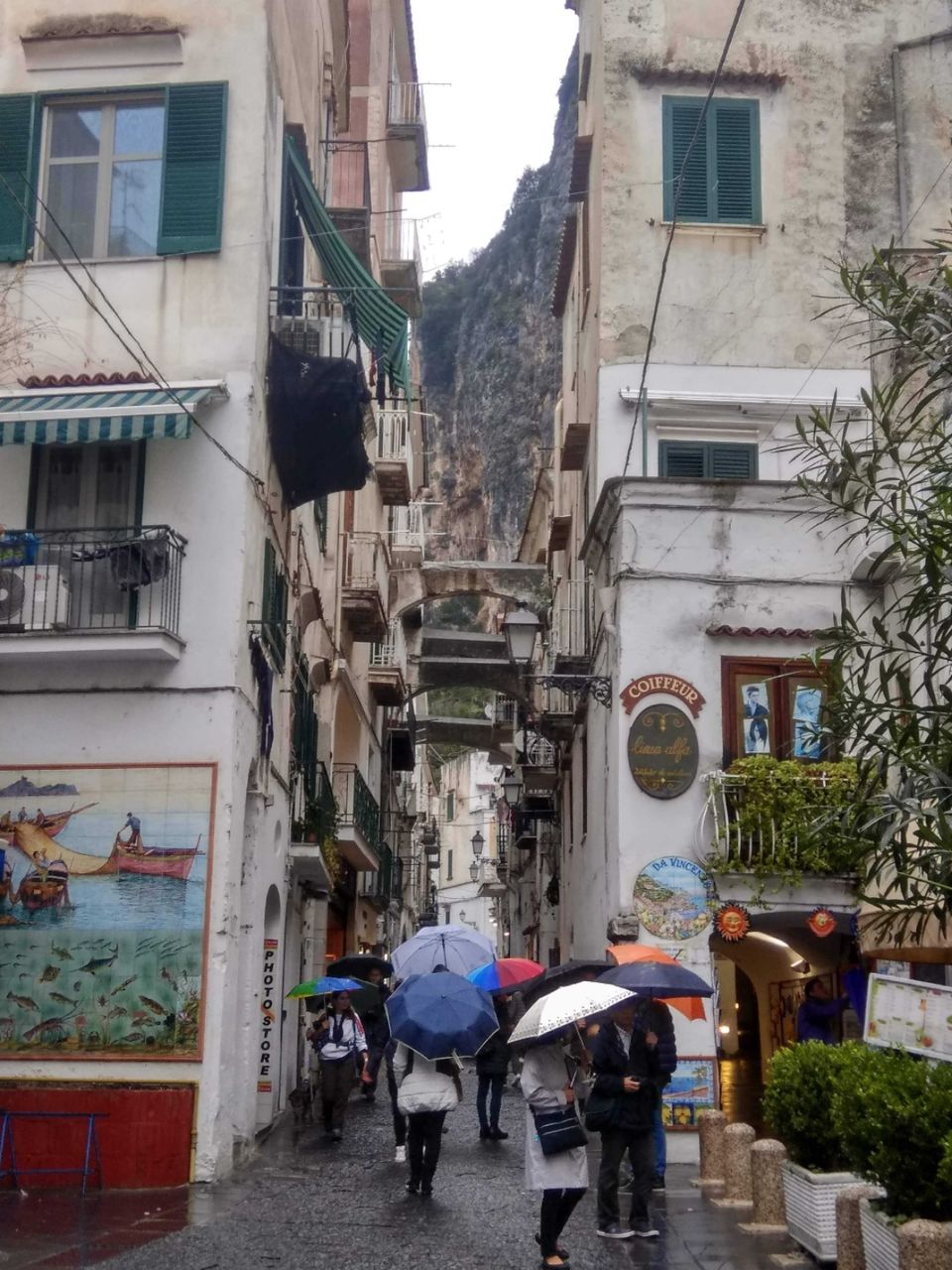 Amalfi- We had an hour at Amalfi, it's much smaller than Positano, but has a beautiful cathedral Duomo di Sant'Andrea.
It had very nice shopping lanes too. Just walking around is the idea.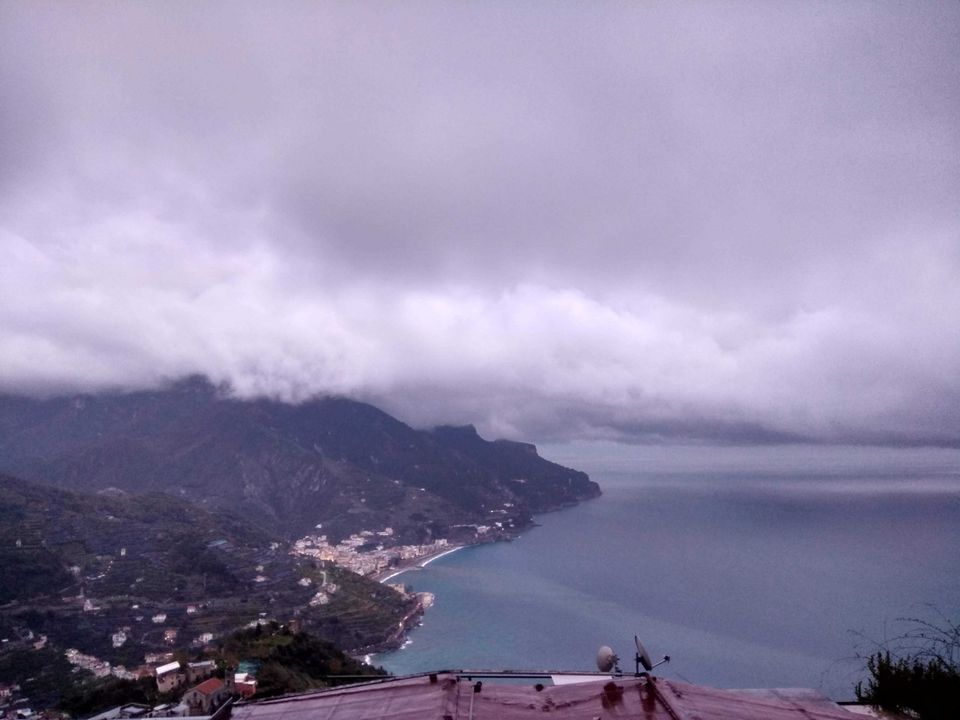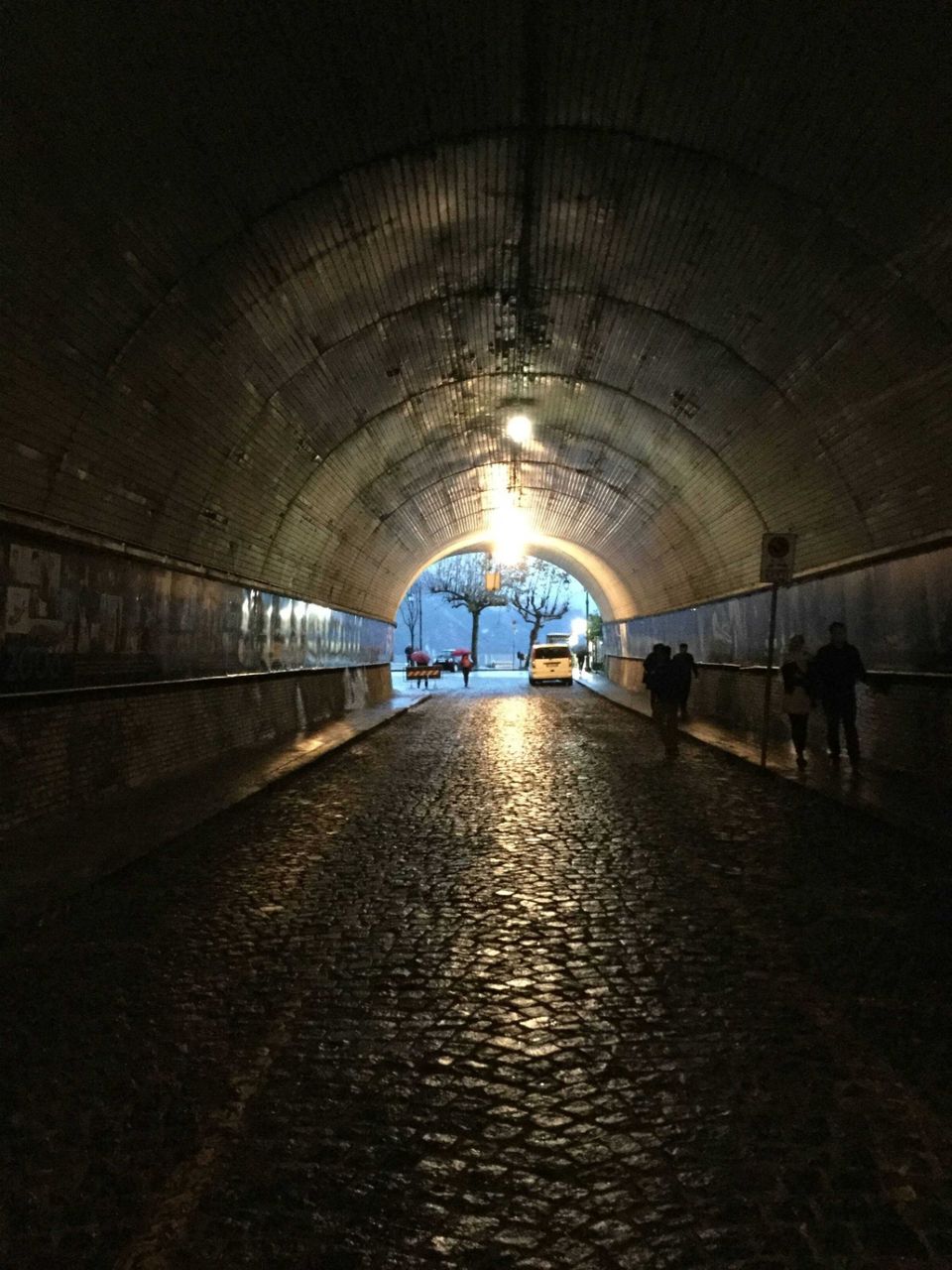 Ravello - This is a small view point sort of a place. It has an art gallery and nice spots for photography. Very few stores and not as commercial as Positano or Amalfi.
Contender for best 🍕 in the world
Sorbillo is like a common name in Naples, and so you will find many Sorbillo pizza outlets there. All good as it is pizza land, but the best one that everyone raves about is this one. Do not confuse with another one right next to this 🙂 Can you guess on the wait time outside this heaven? 2 hours! We were there , talking to strangers just as eager as us to get in. And fig when you are in, you know what the big deal is about. Their soggy pizzas are by far the best ones even I have had.
Tip: Give your name to the guy outside and go for a nice beer and come back after an hour. It's better than just standing there as we did. ALSO the menu is totally in Italian, so get someone to translate it for you, as the waiters are so busy inside, it's better to be prepared.
But do not forget to check this off your list when in Naples.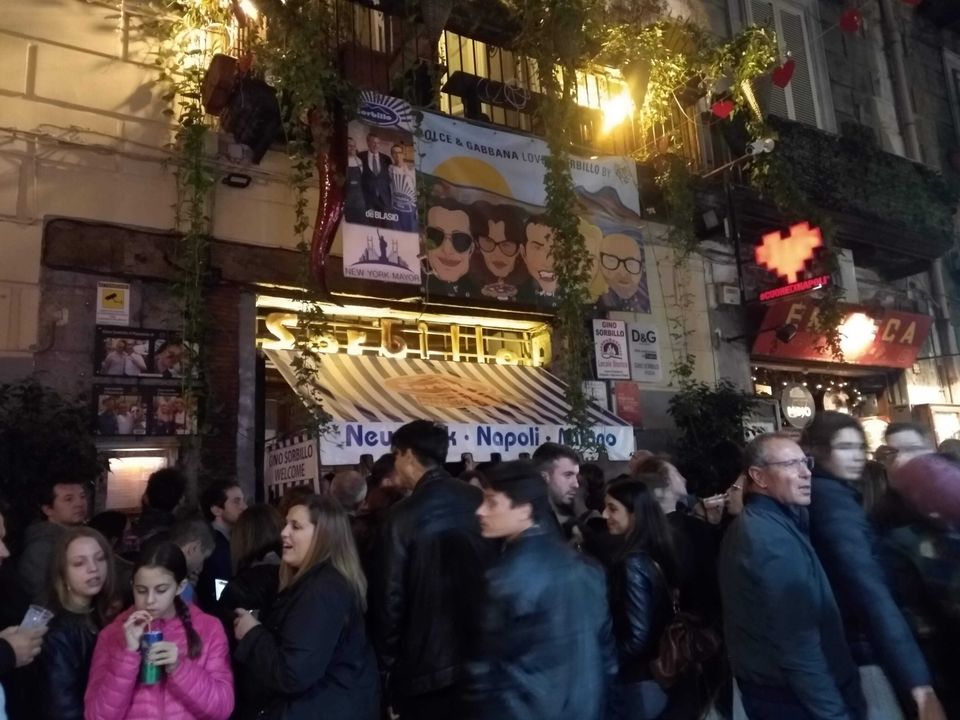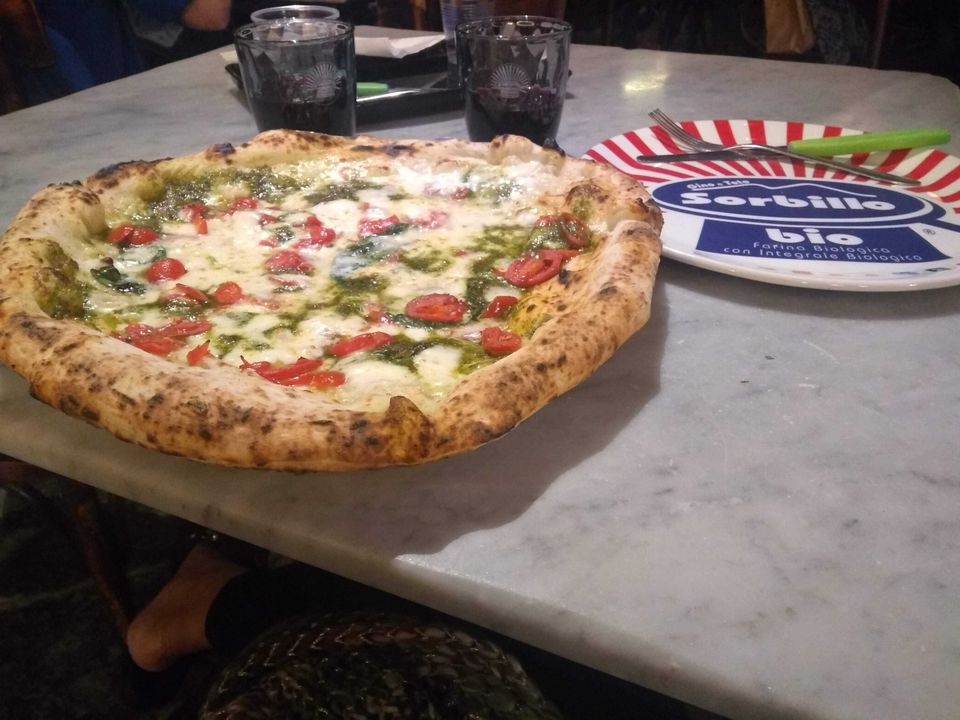 Napoli Napoli
After a double the appetite breakfast, as we walk a lot on our trips, the tummy has to be well fed, the first thing we had to check off was the Toledo metro station. Ever heard of art colouring mundane life? This was it.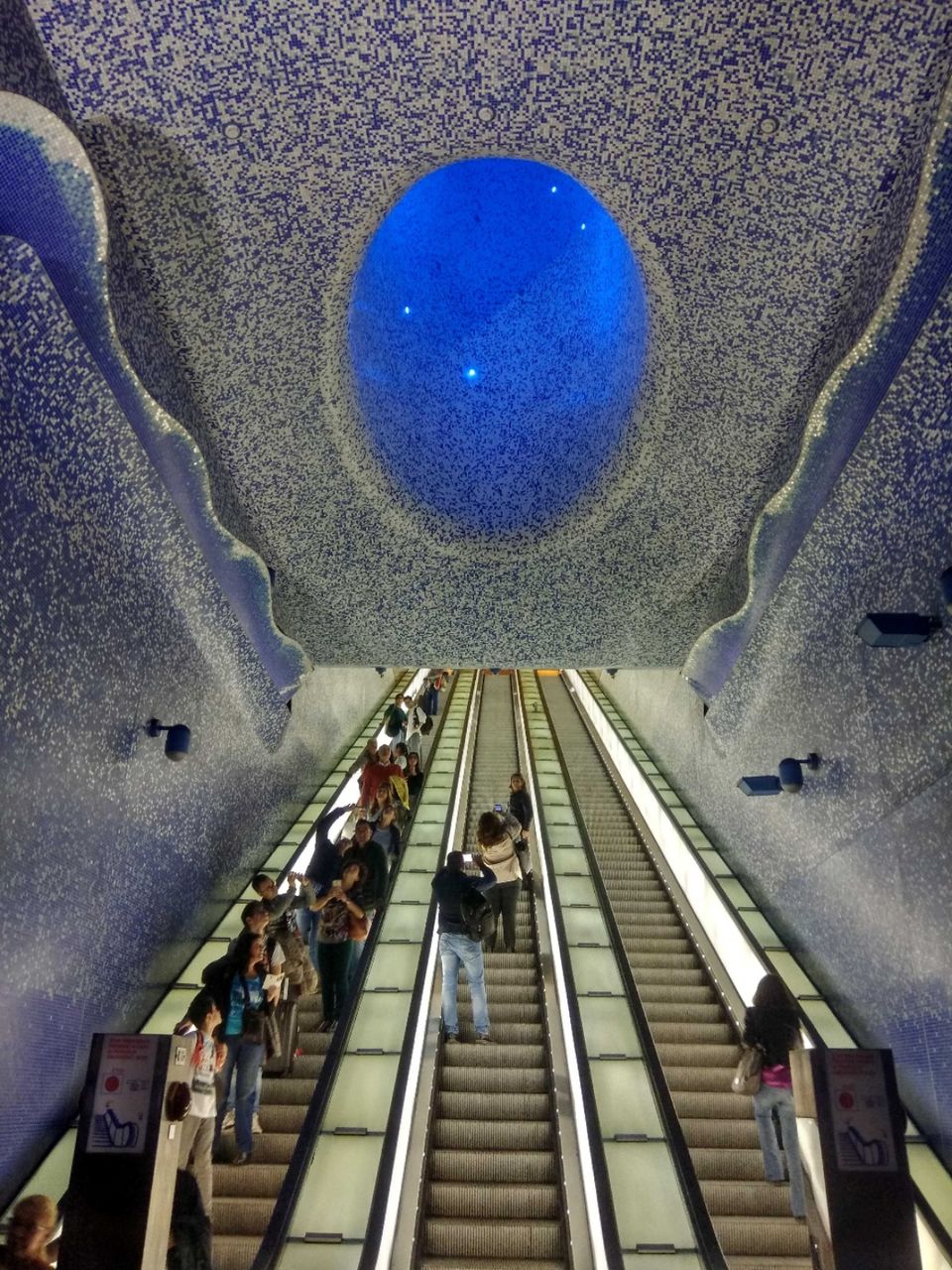 Something as mundane as a metro station in Napoli, is turned into ART. That is a sea of blue bisazza mosaics. That crater though ♥️
Tip: The station is on Via Toledo (Via Roma), one of the main shopping streets in Naples. So you can do this, and then hop off at the Garibaldi station to get to all the other places like Duomo, San Carlo Theatre, Galleria etc.
The Galleria is a high and spacious cross-shaped structure, surmounted by a glass dome braced by 16 metal ribs. Of the four iron and glass-vaulted wings, one fronts on via Toledo (via Roma), still the main downtown thoroughfare, and another opens onto the San Carlo Theater.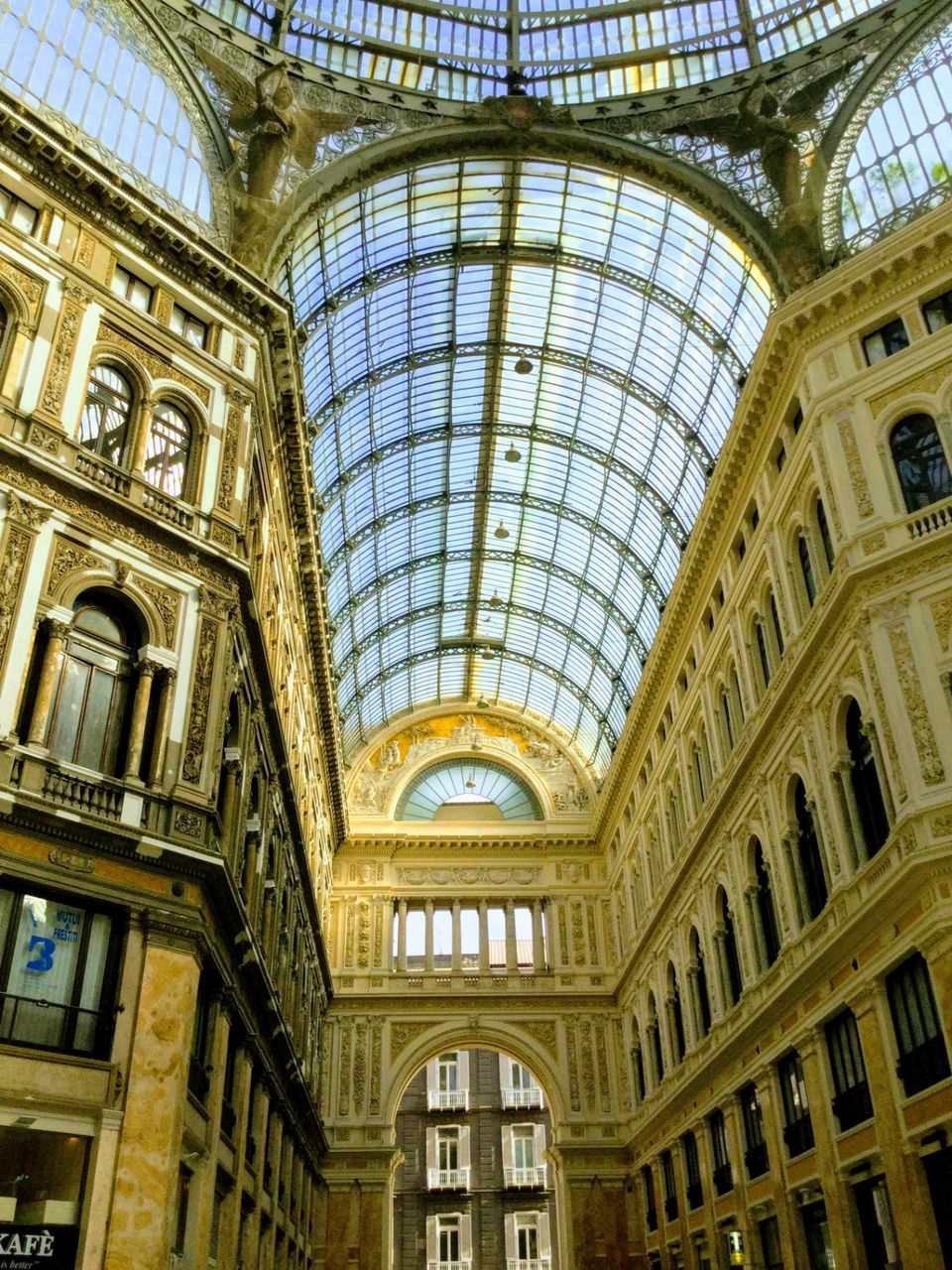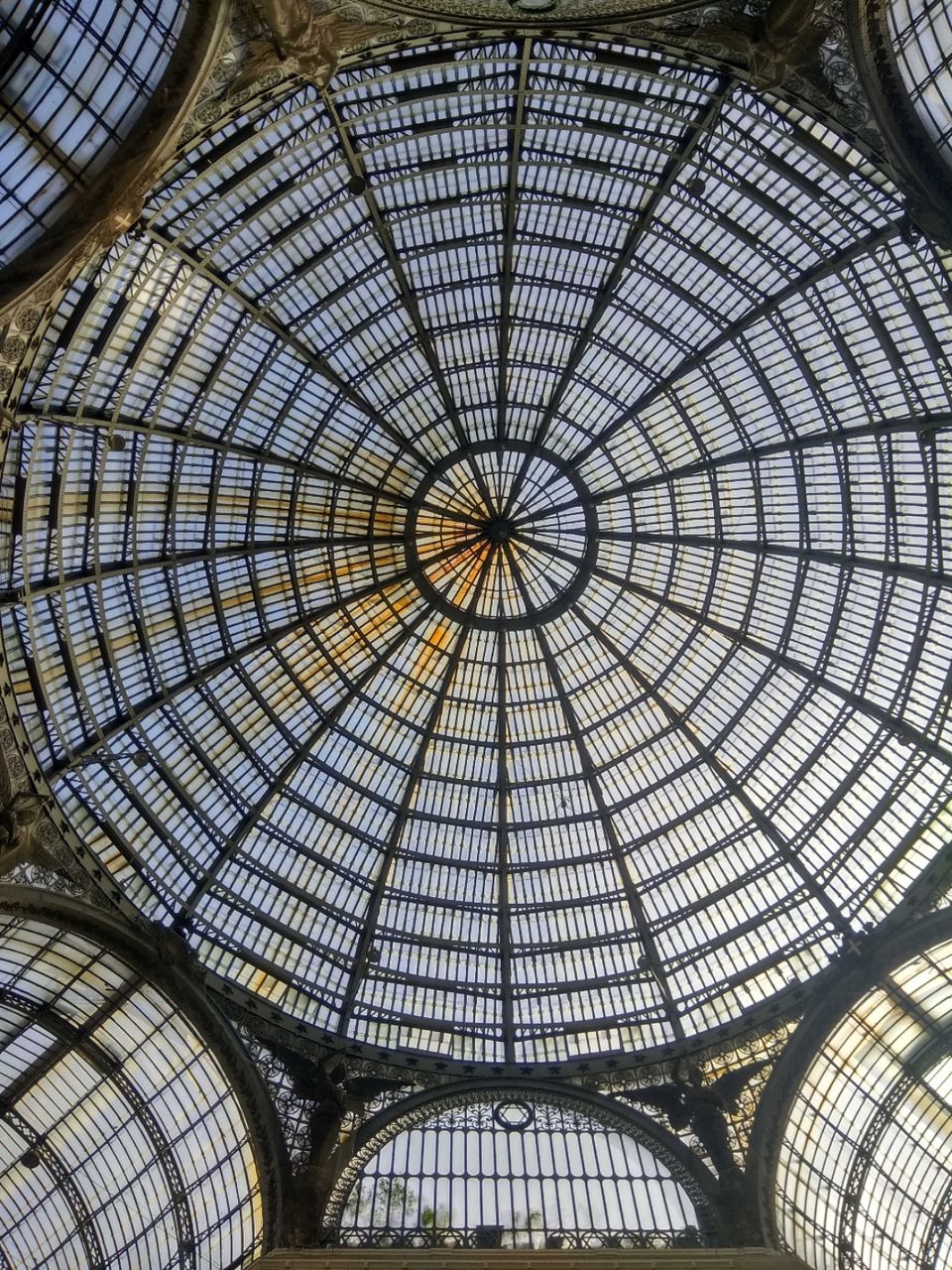 Just as you get out of the Galleria Umberto, you have a big Piazza. You can get good clicks here, and just wander a bit. It is very close to Castle D'Ovo.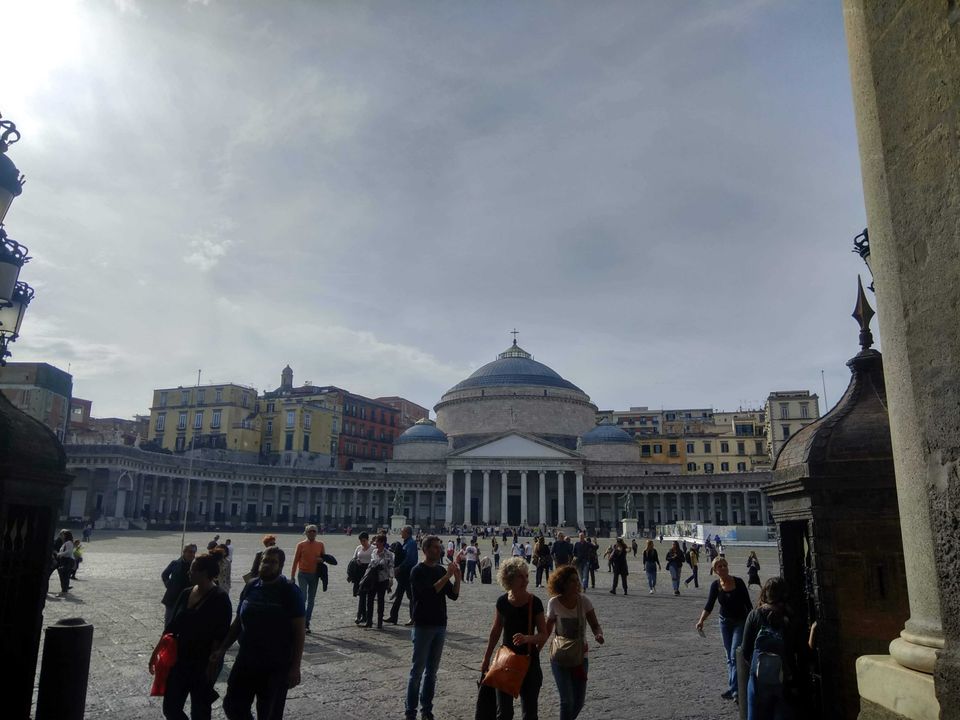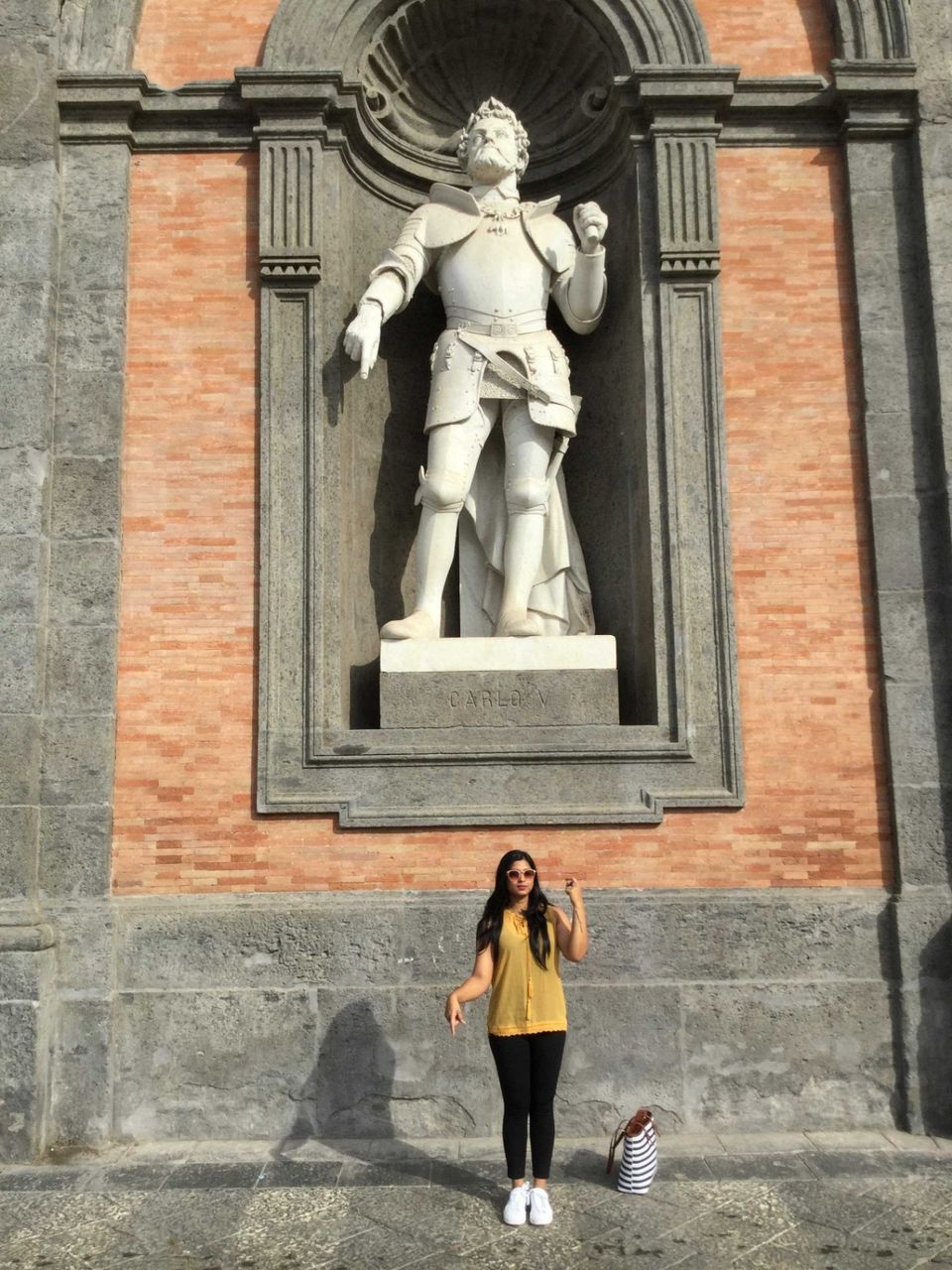 You want to snack in history, you are here! Cade Gambrinus, right next to the the Piazza, standing strong through years, has seen and served famous literary faces. It has a very grand indoor seating from the 1800's and a nice Neopolitan outdoor seating too.
Must try: Curly Sfogliatella, Sfogliatella Frolla and the coffee Napoli style - double espresso shots. Gives you the experience of the place at not much of a price.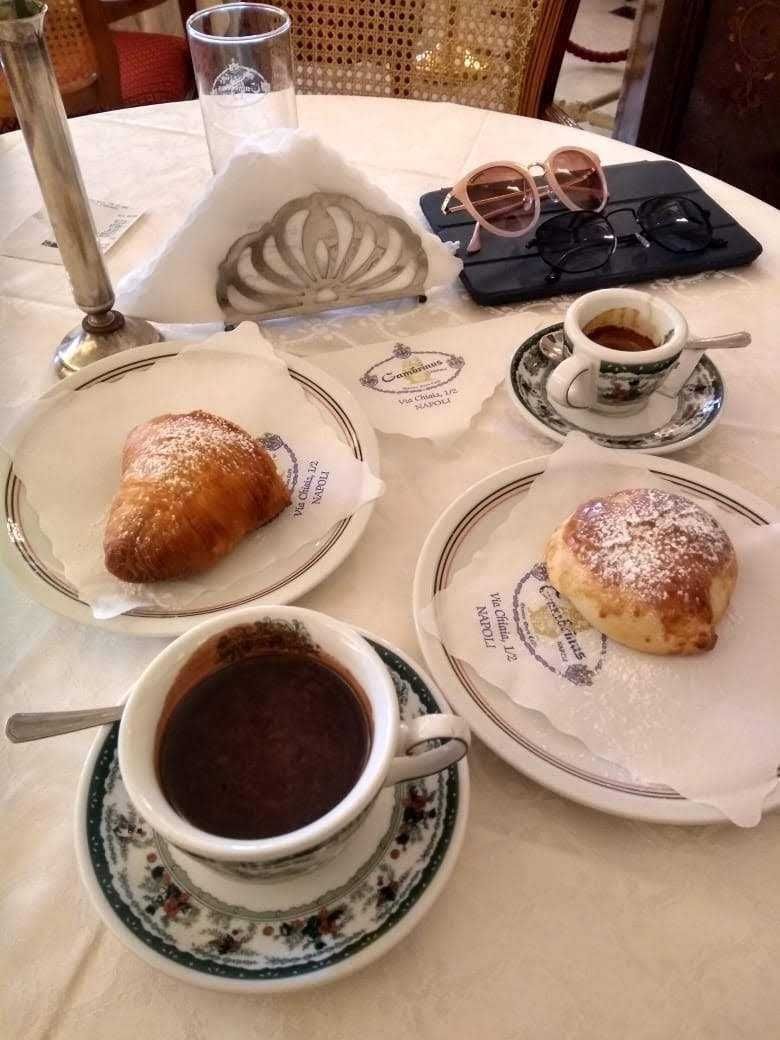 You want a good view of Napoli, you must be here! The one that goes beyond 12th century.
It is a 10 minutes walk along the Marina to the Ovo Castle ( egg castle). The entry is free and a lot to art exhibitions are placed here which are paid ofcourse.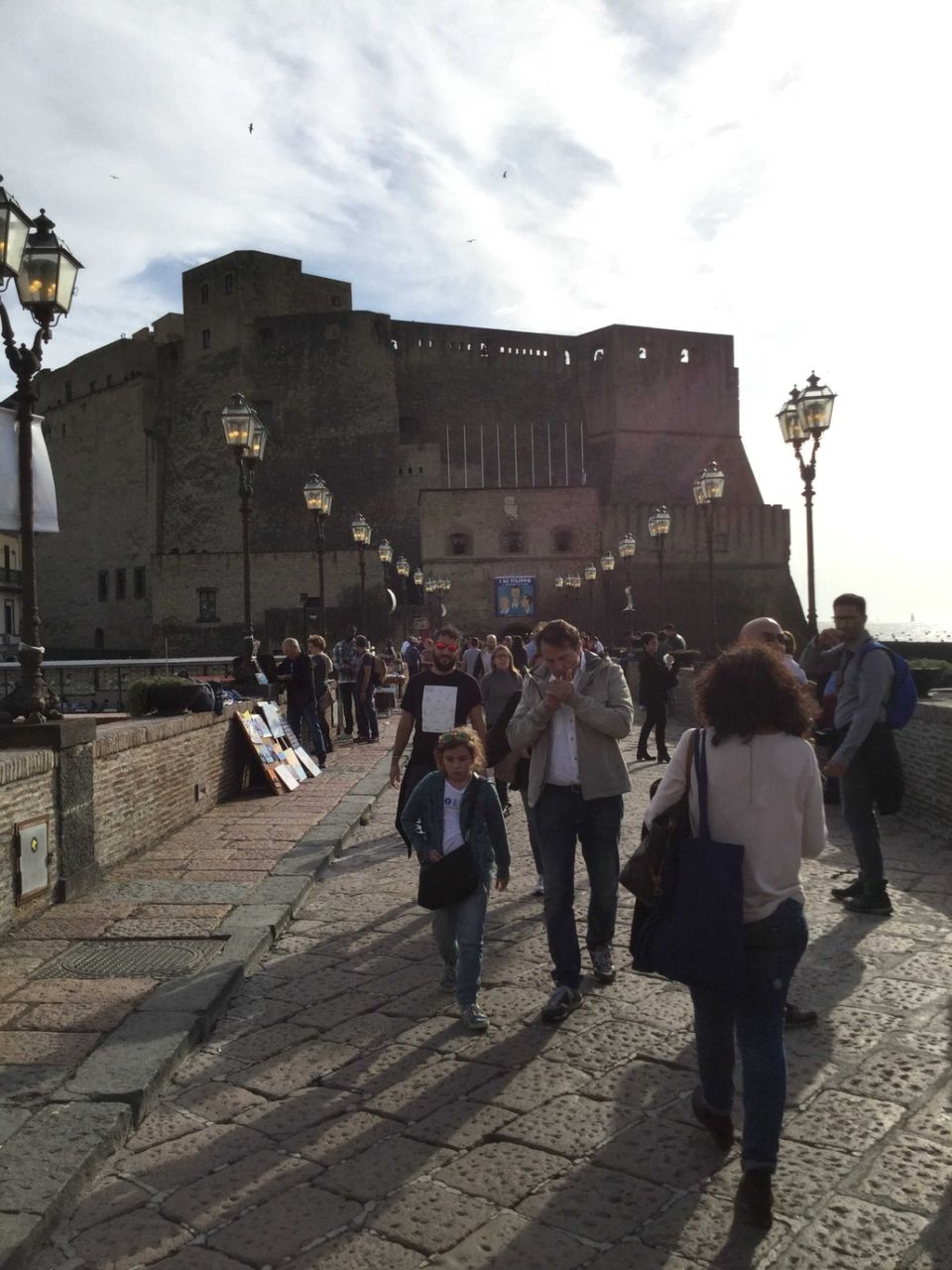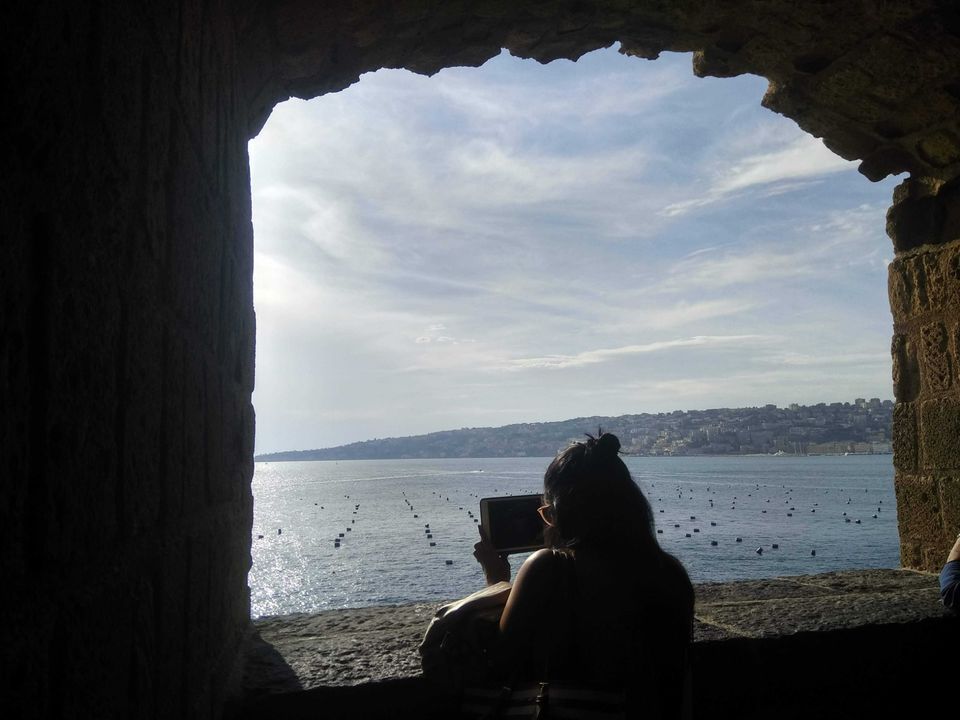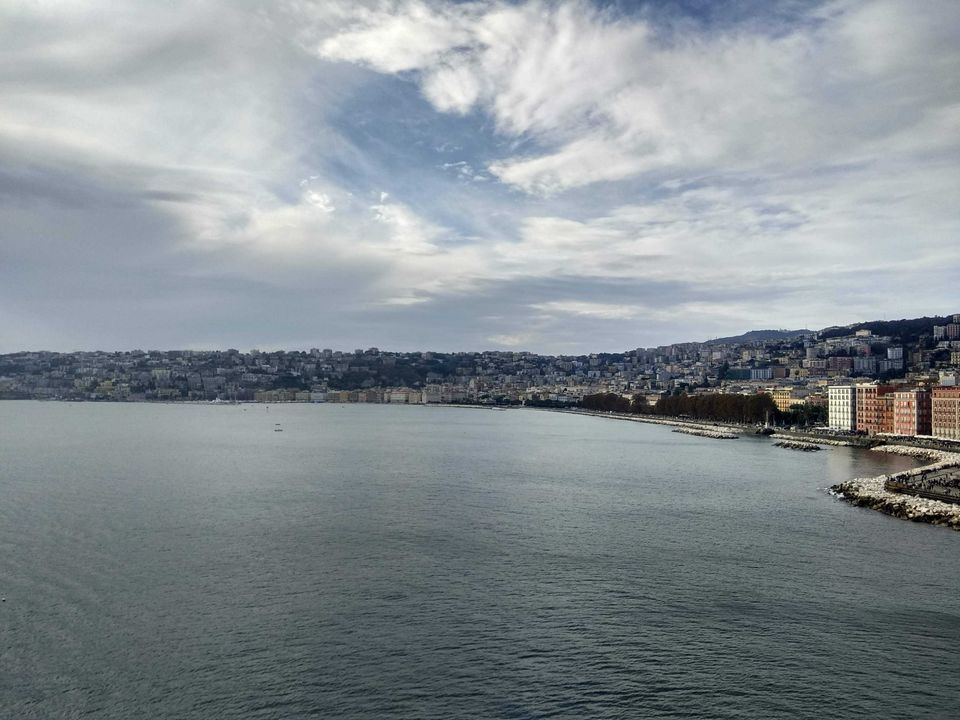 For all the drama and opera lovers, this is the place!
As old as 1737, and rich history of even rebuilding and fire and all the drama a great building deserves.
You will find opera houses based on this design in many places in Europe.
Tip:We really suggest taking a guided tour of the Opera House .
Cost 20💶
Time 1 hour.
The guides there are actual people who study history and literature there.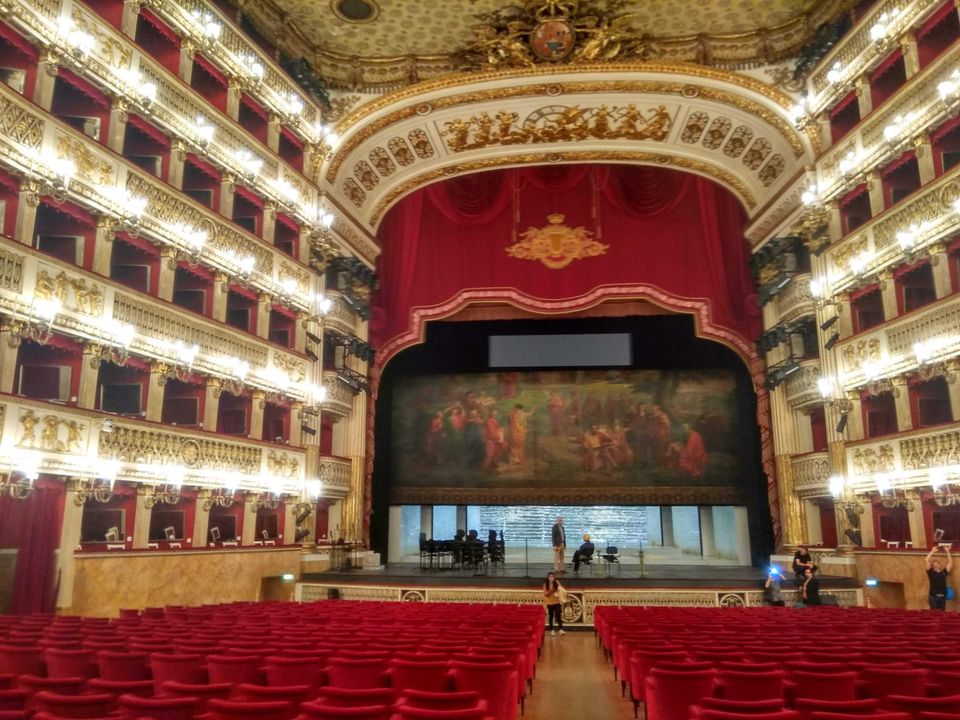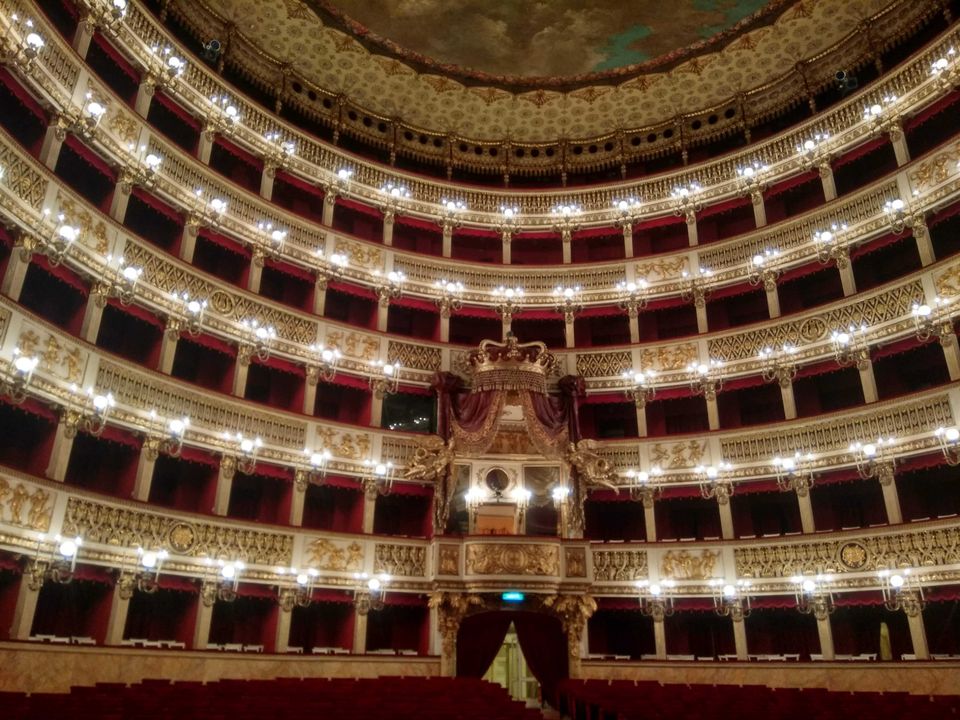 We got this suggestion for lunch by a local pasta seller. So it was really yummy and not to pricey or touristy.
So additional tip 🍕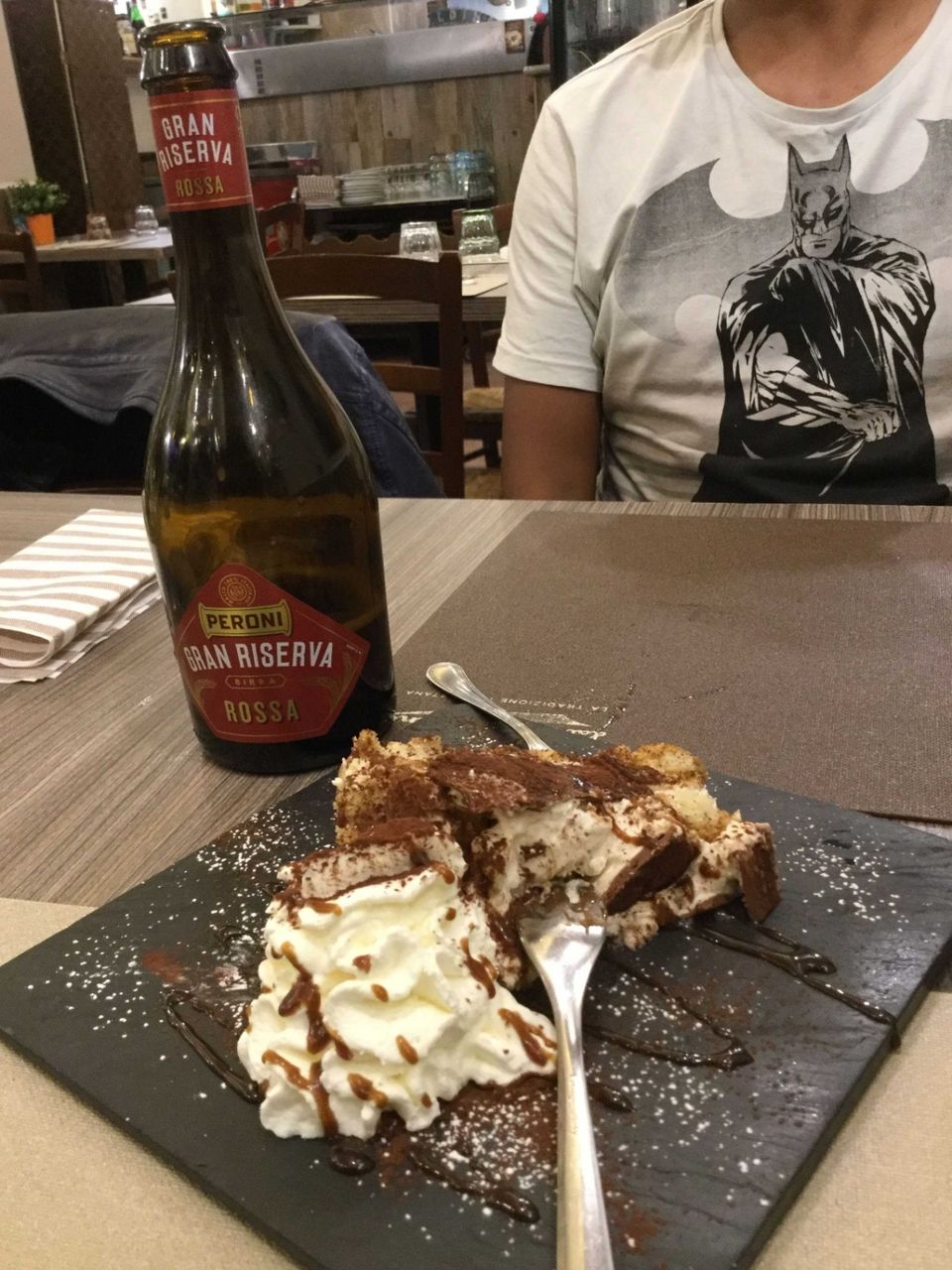 Et al tips:
1. Walk a lot, there is a lot just Napoli streets offer. As they say , before you die you must see Napoli.
2. Safety in Napoli - if you stick to the districts I have mentioned and means of transport which is pre-booked, you are in the most safe place. We didn't for once feel like we were in any mafia state 😀
3. Weather - we got rains in October end, so plan your trip till June or July, you will have better pictures of Amalfi than ours 📸
Skipped on purpose :
📌 Mount Vesuvius
📌 Pompeii
The reason we didn't do it this time was, I read both were overrated and not much to miss on.
But this one definitely for next time:
📌 Path of Gods
So as I sign off, here is just a capture of us in the amazing trip we had here. Day 4 we headed back to Rome, and then it was King's Landing baby! But that's for another post 😉...