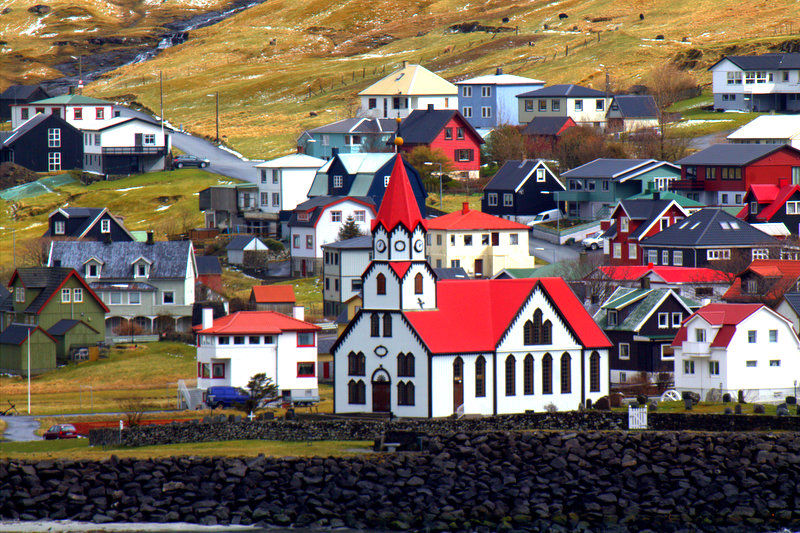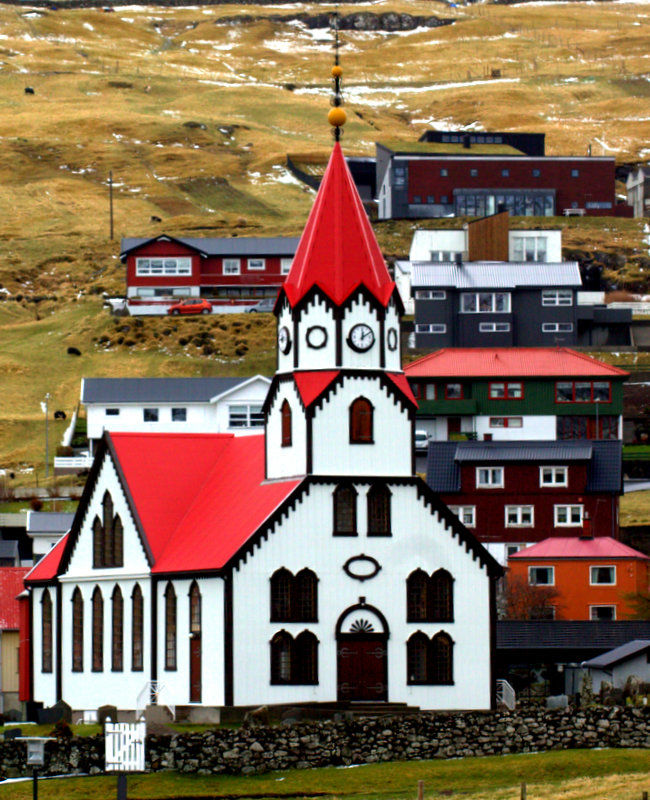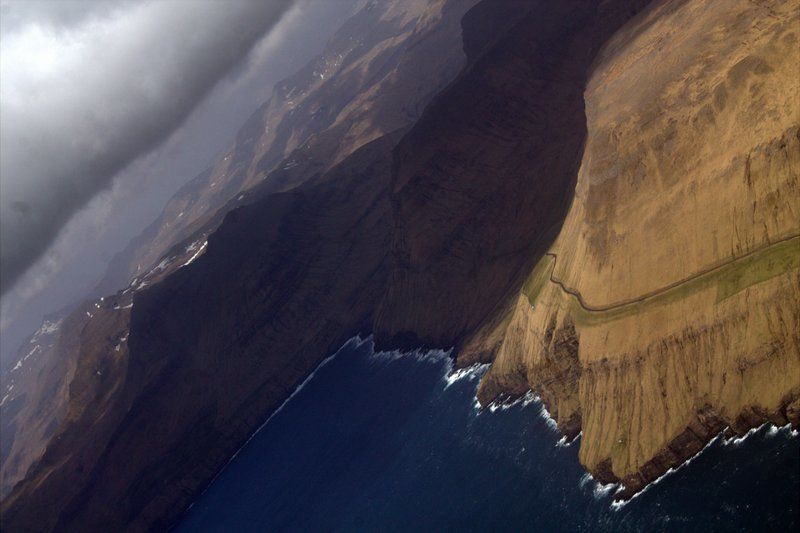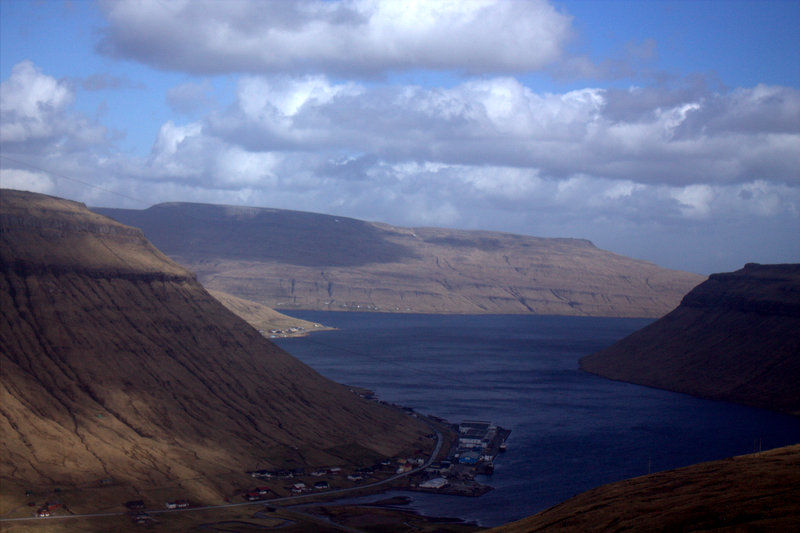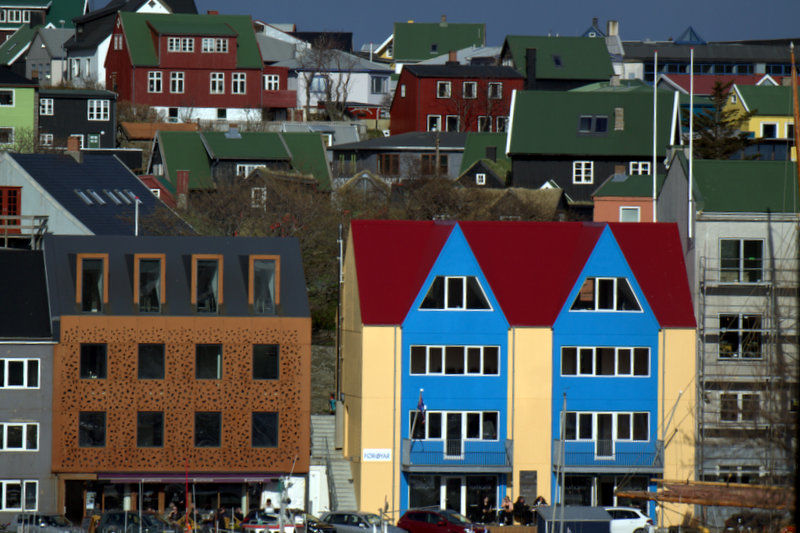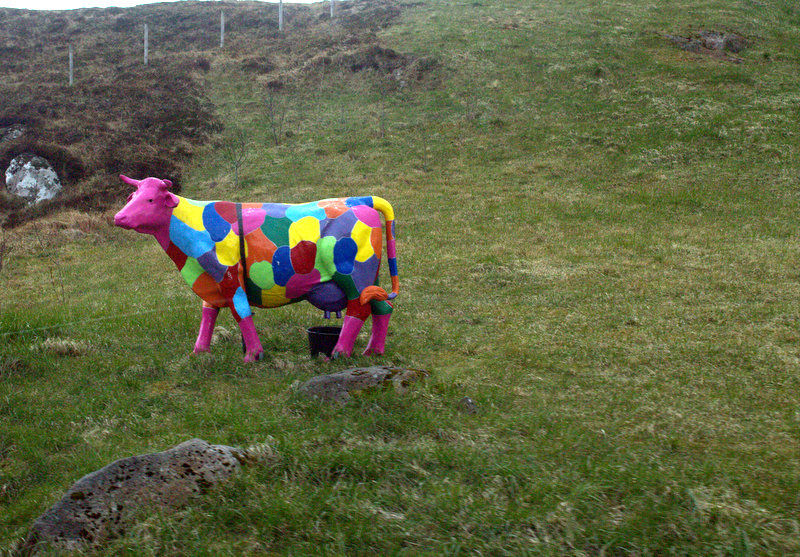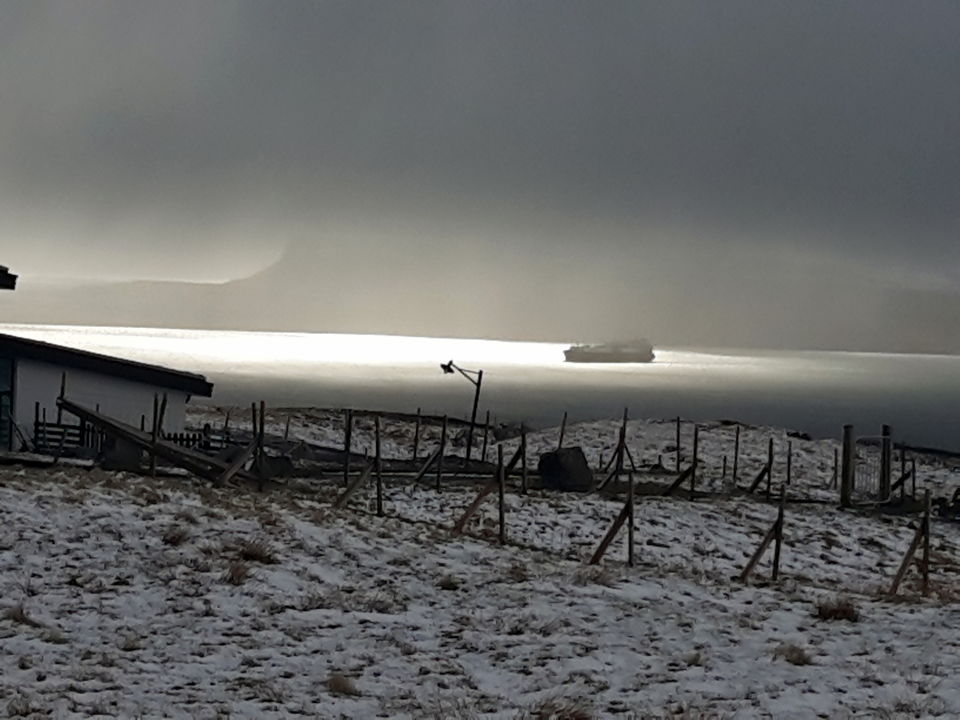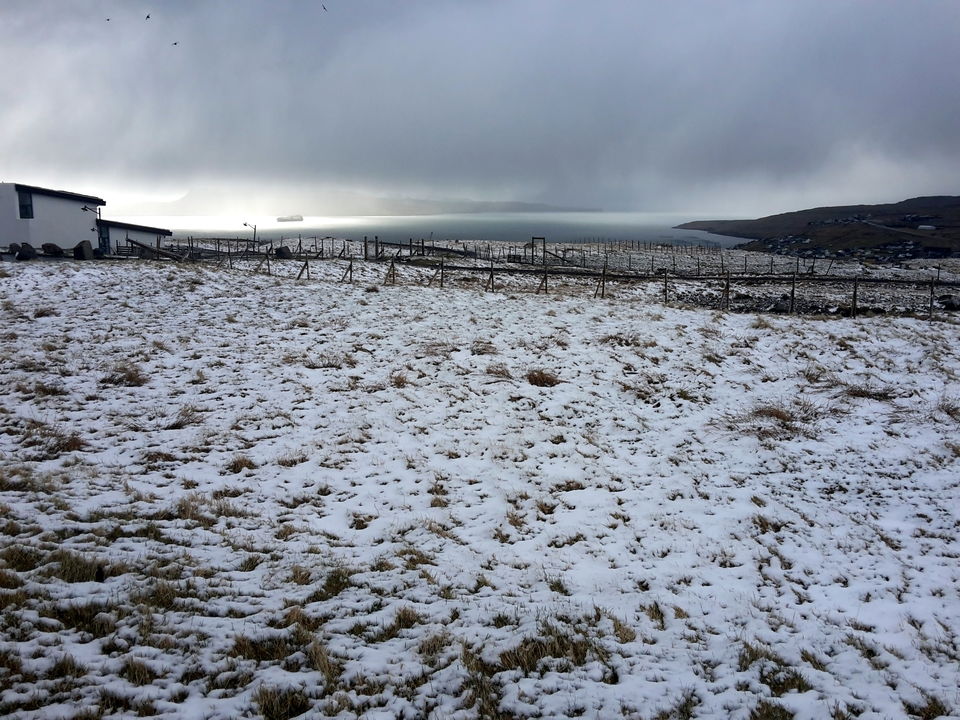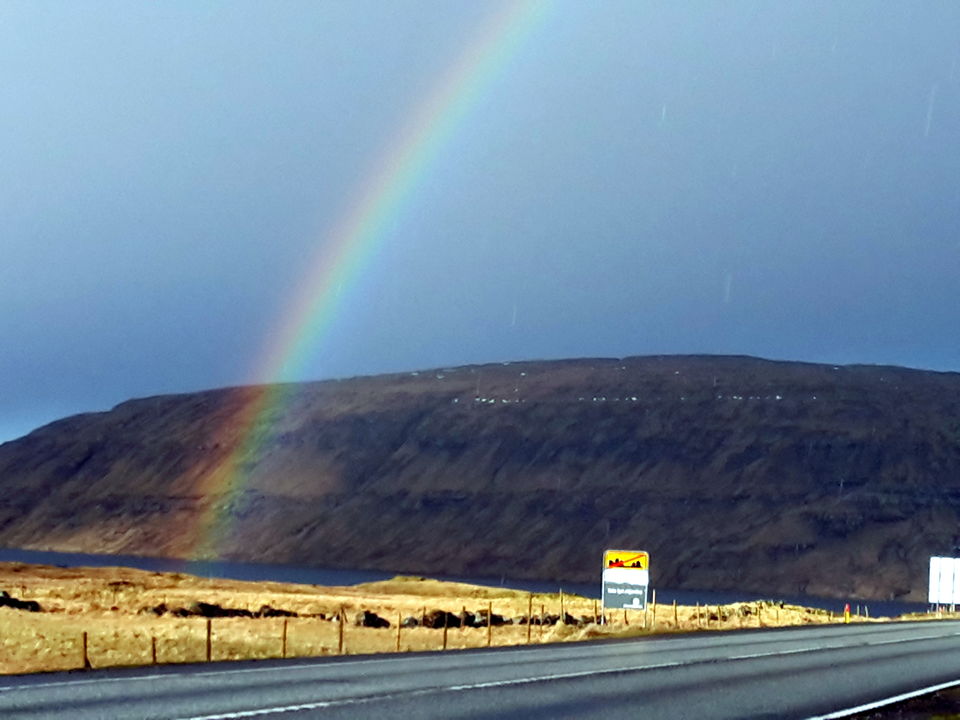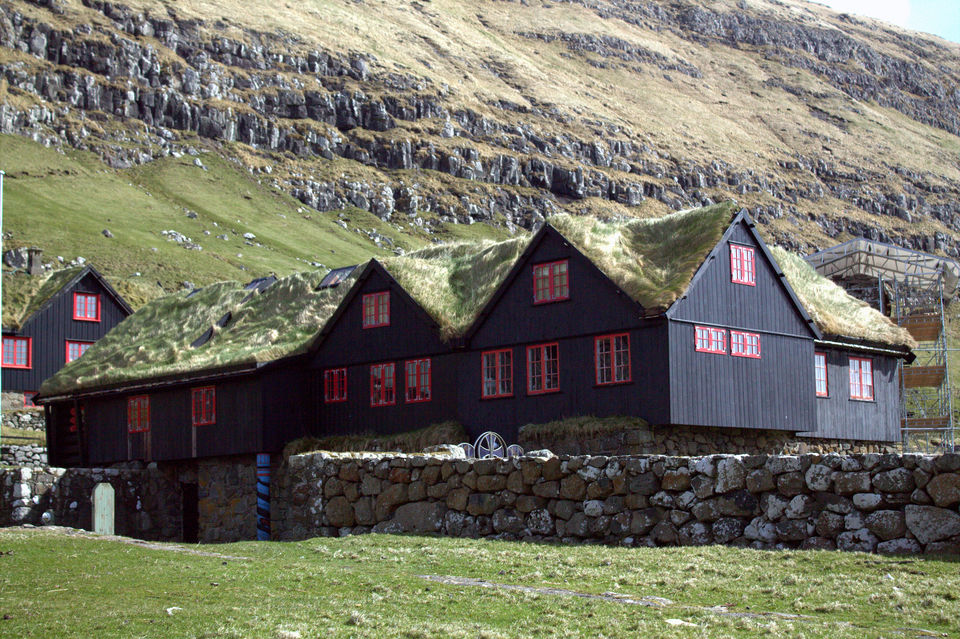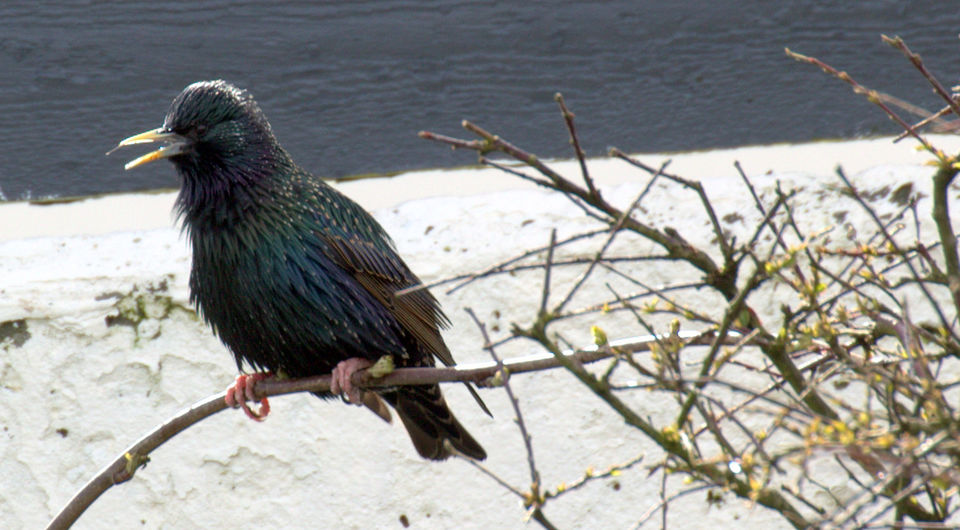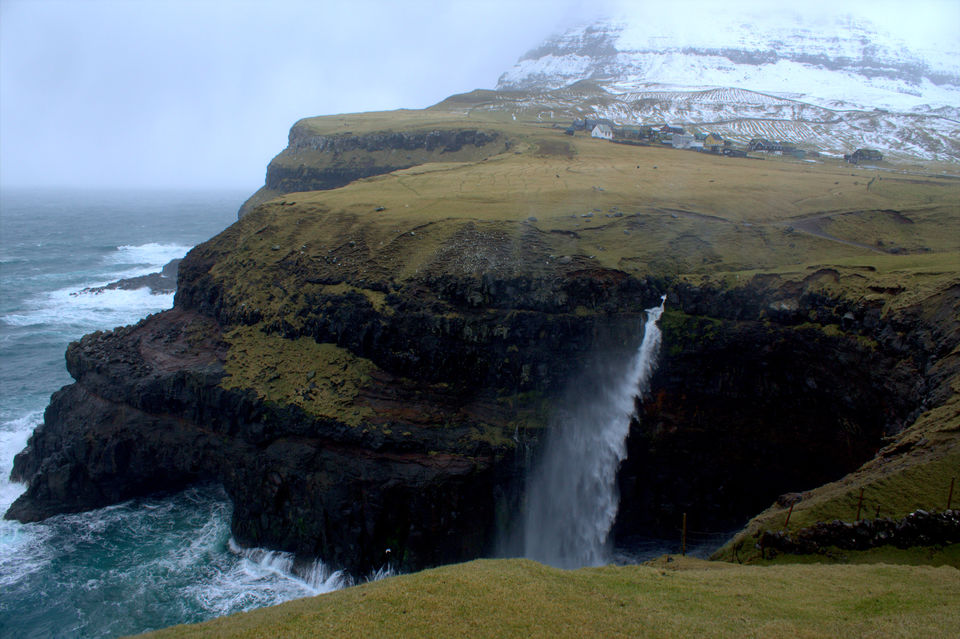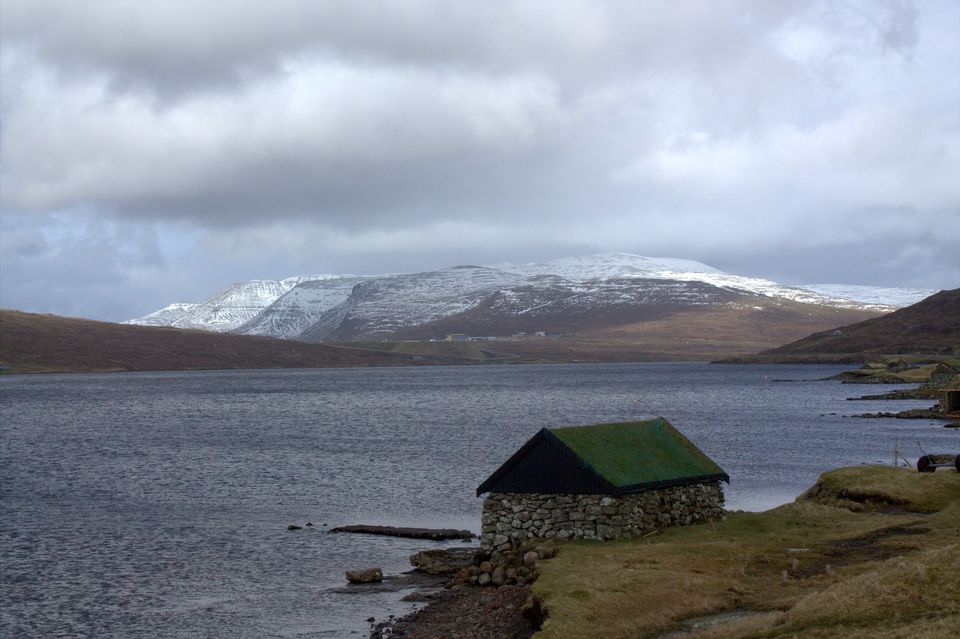 Faroe Islands, an archipelago of 18 islands, stuck in the middle of Shetland Islands, Scotland and Iceland. Faroe has been on my mind for a few years now, since i heard that it is the most untouched by tourism island in the world. The weather is extreme, the winds are scary and strong, and you could get stuck indoor for days together. But recently National Geographic chanel and BBC has named it the most beautiful islands on earth.
So on this years three month back packing trip, Faroe was my Number 1 on the list. From Germany, Flensberg i took a train to Denmark and from Copenhagen I flew the only airline that flew there, Atlantic Airways. Probably it was the best airline i flew and the best service. The ticket from CPH was about 25000 inr. To my luck i got the seat 1A and a great Faroese lady as my companion. She gave me lots of inputs to her wonderful place, and as we neared the landing, I was at all time high on excitement. I have flown far and wide and many places around the world, but nothing prepared me for the breathtaking and spectacular view during my landing.
Dramatic mountains with sharp drops, beautiful landscape and snow caps. It was completely jaw dropping and totally tearful to see beauty in such magnitude. The isldands look like a pack of cards, one after the other and all in white as it was still winter on my arrival there. Took a shuttle bus to Troshavn the capital of Faroe. During my ride of 1 hour to the hostel, as i clicked pictures all I could think was, how grateful I am for this life that i got to see this wonder of nature. At its magnificent best, it brought me alive in every sense, and every single moment of my time in Faroe was spent on the thought - live in the moment. Bask in this beauty, and hold the time, and let time stand still in your memory.
The road was winding and through tunnels that was cut through the mountain for kms at stretch. My hostel was a very warm and cozy place up on the moountains, over looking the city of Torshavn. With a setting almost like a painting, forming the background of a city filled with nordic houses, it was definitely a paradise for me. If there was a heaven on earth i would want it to be Faroe.
Untouched, unspoilt with warm and friendly people. Red bus as they call it will take you all around the island of Torshavn for free... So i got on to various red bus just to enjoy the view. If you visit Faroe, make sure you are fit as a fiddle cos the climb and treks are quite steep. For seven days I climbed the highest mountains, I trekked the toughest trails, and none of this seemed so tough when the view is so spectacular.
Some of the Islands of Faroe has only 6 families living. A man who passed on a few years ago has seen only 35 people all his life. Faroese people lived on fishing and the available fish in these coasts were wales. So they survived on wales, lamb and puffins. Puffins a typical bird of the Faroe Islands, with red feet is delight to watch. They can catch up to 10 fish in a go and would sit posing with their catch for hours together. Puffins breed in Faroe during the summer. During my visit the temperature was -13, it was freezing cold, winds carried me helter skelter, yet going indoors was out of the question for me. I wanted to simply bask in as much of this wonder that was before me.
Horse riding is a big attraction on these mountains. You could hire a horse and go all around the mountains. Faroe gave me the most unforgettable experience of my life when i was lost up on the mountains.(Read the blog - We are all just dust in the wind)
As you climb up on to some of the mountains, or if you are travelling by car, it may seem so natural, but at the turn of a corner the view can get completely dramatic, from picturesque snow capped mountains, to streams up on the mountains that would come gushing down to the ocean, with a water fall...Every thing is dramatic of these islands...
I have posted many pics, cos i cannot really explain in mere words, the beauty that is Faroe...
So secluded from the mainland, yet so well organized, So far away from the modernization of this world, yet so content...No Faroese people want to leave their island for any material things this world can offer them....
With such breathtaking nature all around, it is no wonder. Nature brings the best out of people, and all i saw in the Faroese people was pure kindness...
Till I go back next summer, with memories that i do not wish to forget, Faroe Islands, is to me the most beautiful place i have visited of the 36 countries i have been to so far....