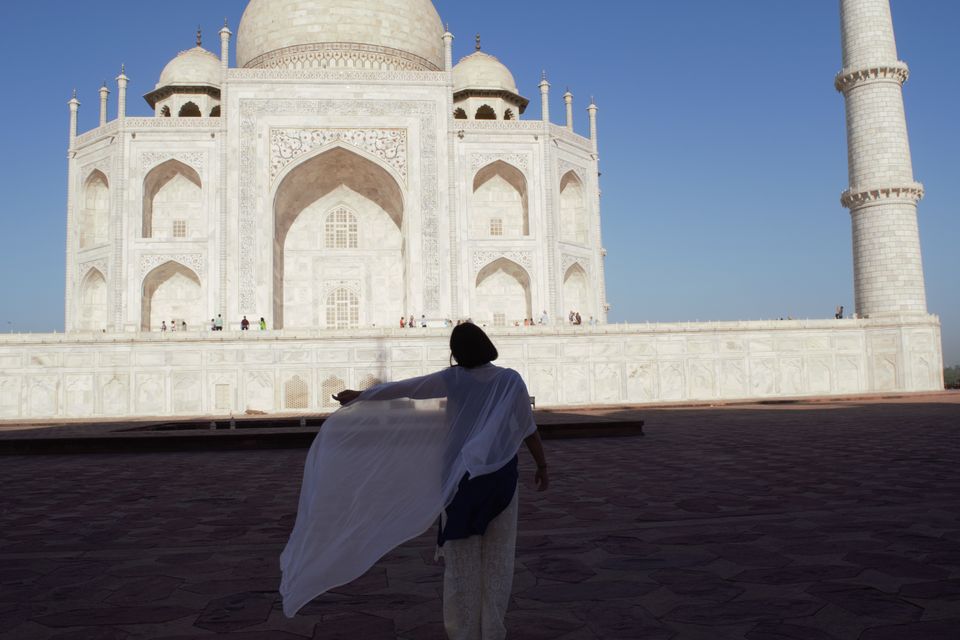 We don't often embrace our heritage the way it deserves. I live in Agra (the city of Taj Mahal) and the one thing I used to hate about relatives coming over to stay at my place was the fact that I had to accompany them to Taj. Most Agraites will relate with this. And yes, why not! We have seen this monument much more than most people in India have. We live with it and we don't even consider visiting it over weekends or holidays.
Reason: It is a boring place.
Well yes, just as harsh as it sounds.
This Sunday morning I decided to change this perception. I did a lot of research and realized that changing a few ideas would change the whole concept of the Taj. Here's my custom-made list on how to explore Taj Mahal in a first-rate way. Hope this helps :)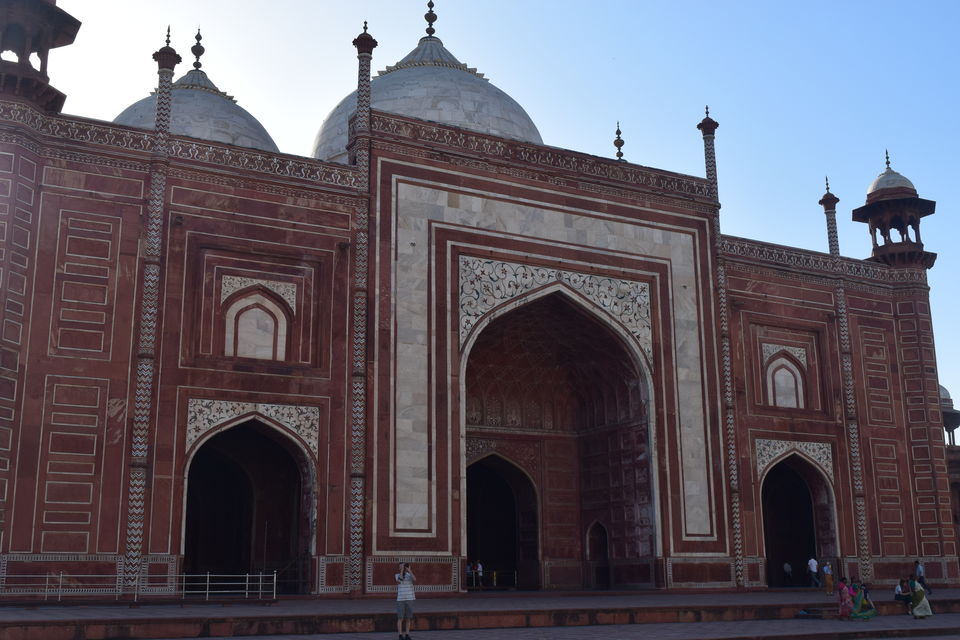 • The timings: timings make all the difference! Taj Mahal is the best when visited over a sun-rise or sun-set. Do Not spend an afternoon exploring it or you will burn your feet over the hot marble and you won't be able to enjoy its real beauty. As a matter of fact, Taj looks best at night under the moonlight but that the authorities have denied permission on entering it after the sun sets.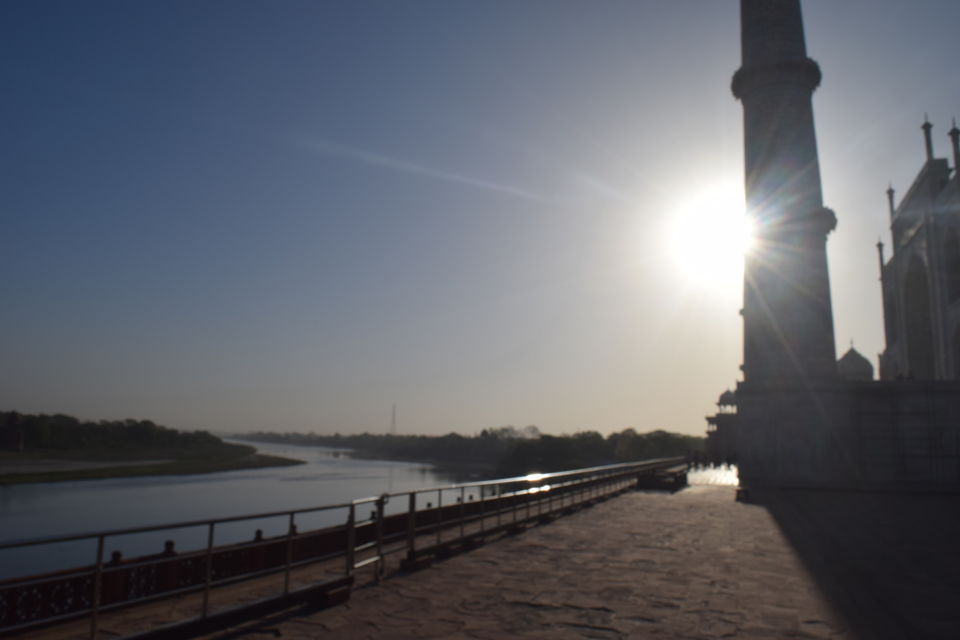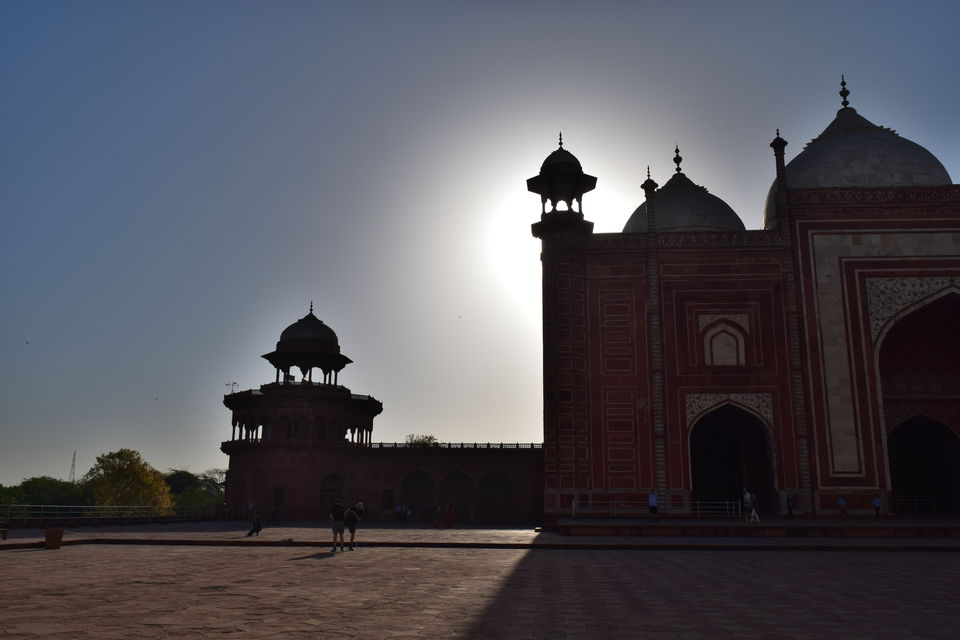 Sunrise- The best view of Taj Mahal is not from the main entry but from dusshera ghat which is a ten minute riksha ride from the western gate. You can catch a spectacular view of the monument while the first rays of the sun fall on its marble making the whole scene look nothing less than a magic. The best route can be to first catch the sunrise and then go back to the monument and explore.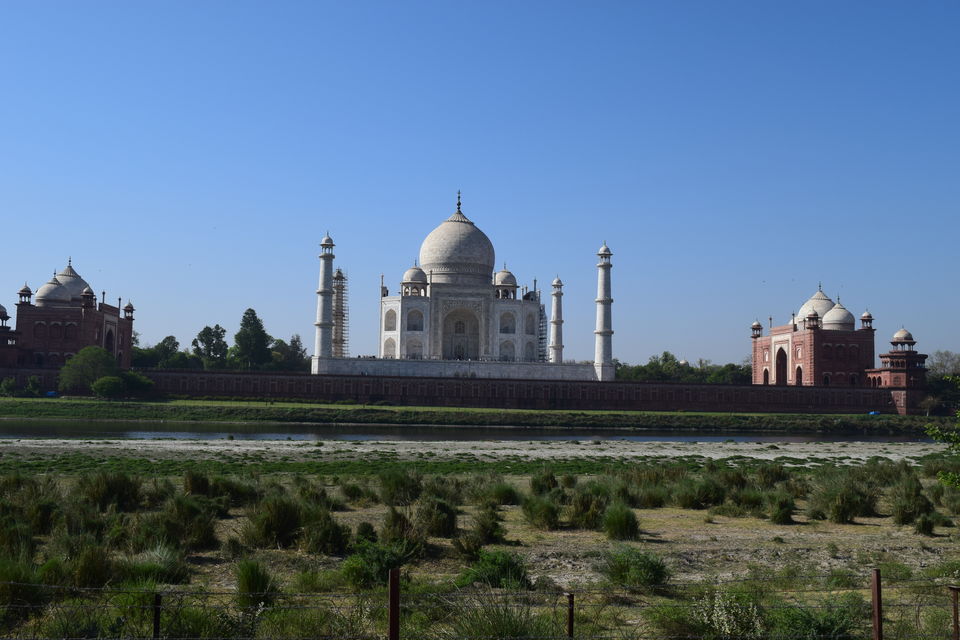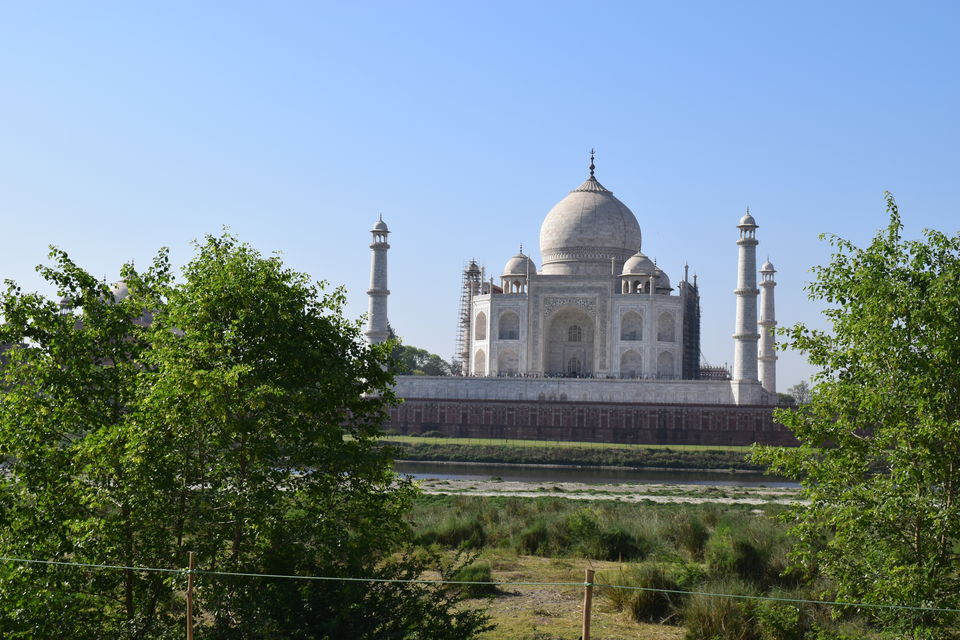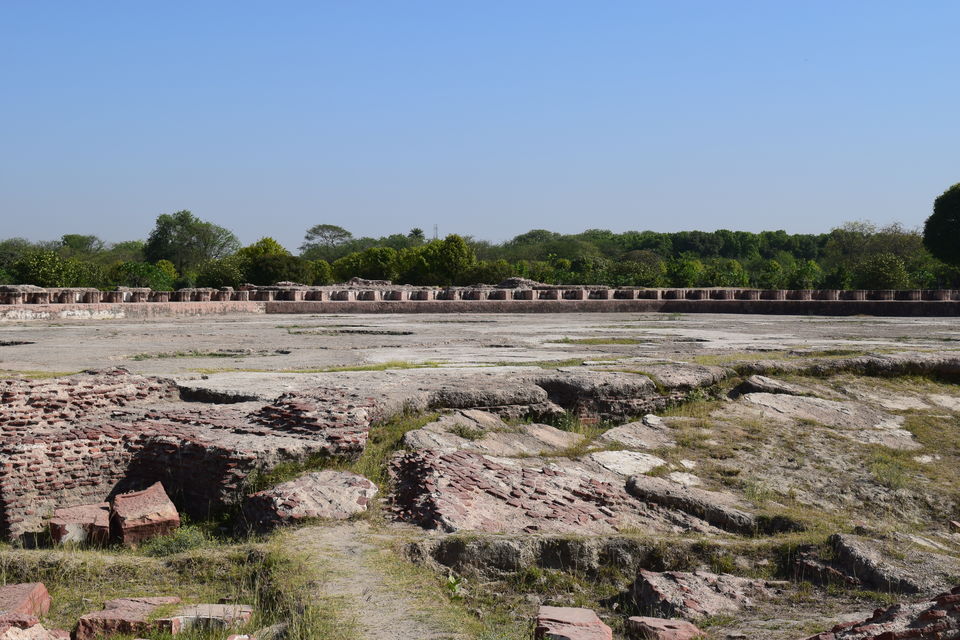 Sunset- If you are not able to catch the sunrise then go for the sunset view. Mehtab Bagh is the ultimate place to view sunset over the titanic Taj. It is right behind the main gate but you'll have to leave early to reach there because it is 6.2 kms from the main entrance. So the best alternative can be to visit the Taj for an hour and a half and then rush to Mehtab Bagh for the sunset view. Entry fee for the same is Rs.15 per person.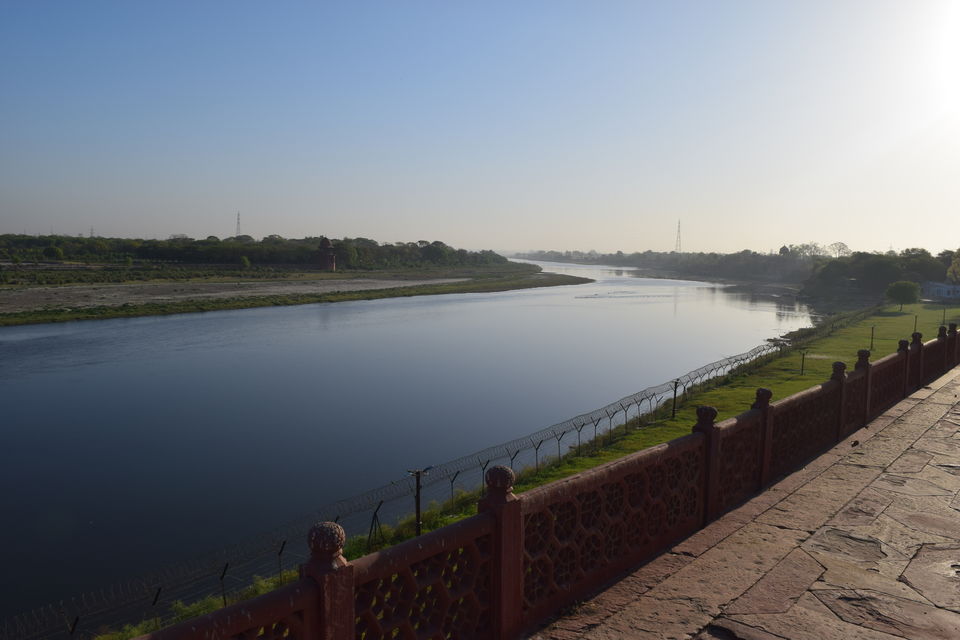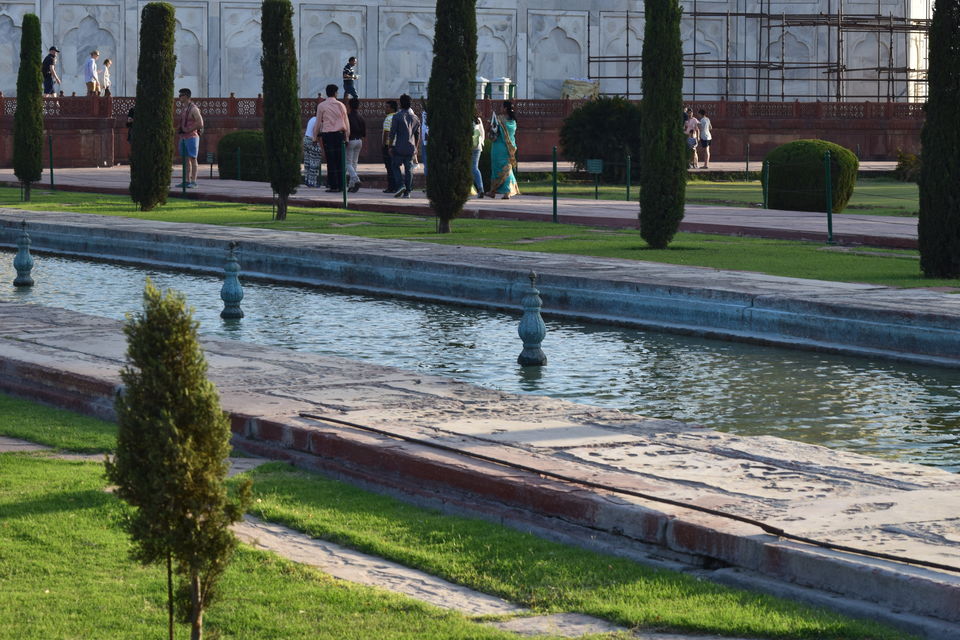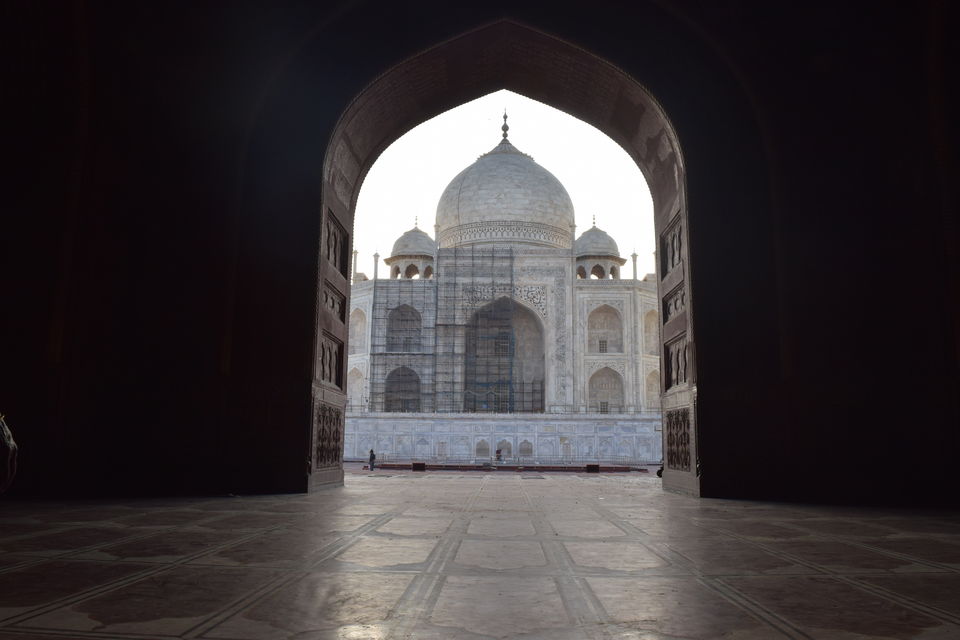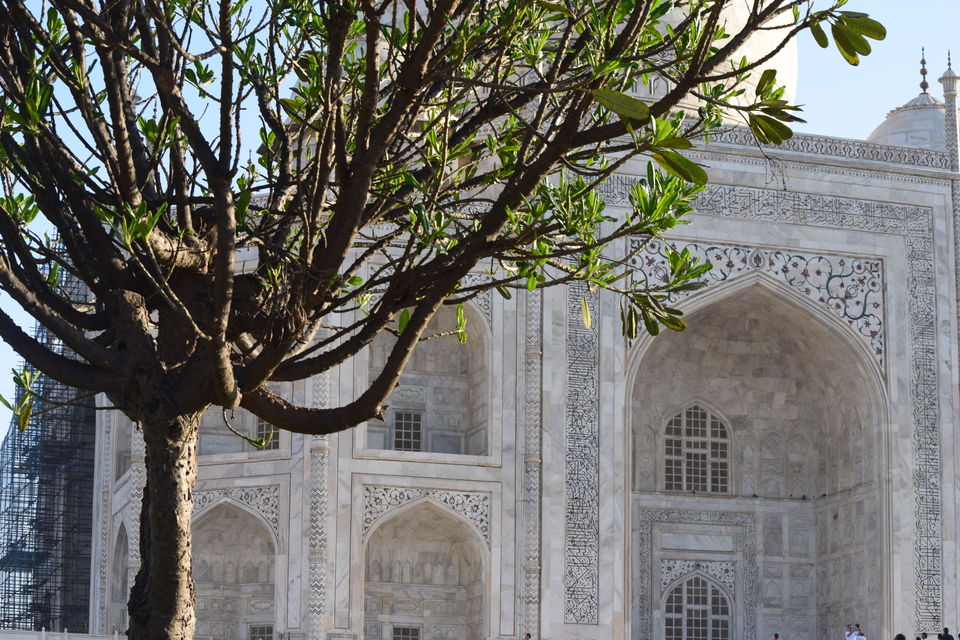 • Hire a tourist guide: We have all heard the story 500 times and we don't need to spend money over listening to it one more time just from a different person. However, these tourist guides are not just experts in telling you the hidden facts of the story but also in helping you capture the best shots of the monument in an aesthetic way. They are well-equipped with the architectural nitty-gritty and therefore, it only helps to have them stick around.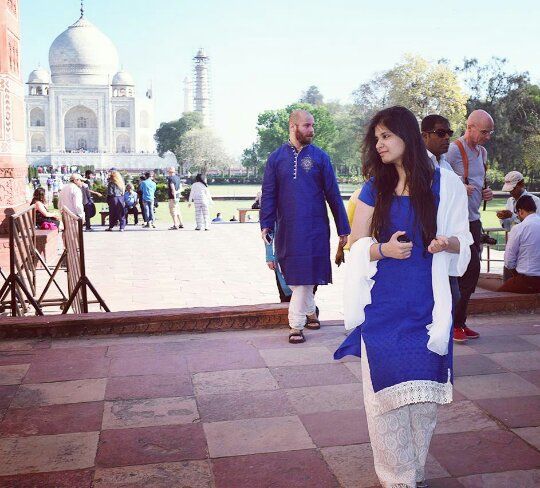 • Glitter up: I know what I'm saying okay? Trust me, this always helps. Even if you're a backpacker who doesn't care about what people think, blah blah, but it sure helps to look all ethnic and Indian. If you're an Indian already, slip on a pair of salwar kameez or an indianized skirt, shirt or bandana and you're good to go. If you are from outside the country, experiment with all the glitter going on in our country. There are so many colours and prints to choose from. Look your best and feel your best. That will make you all set to go for the exploration.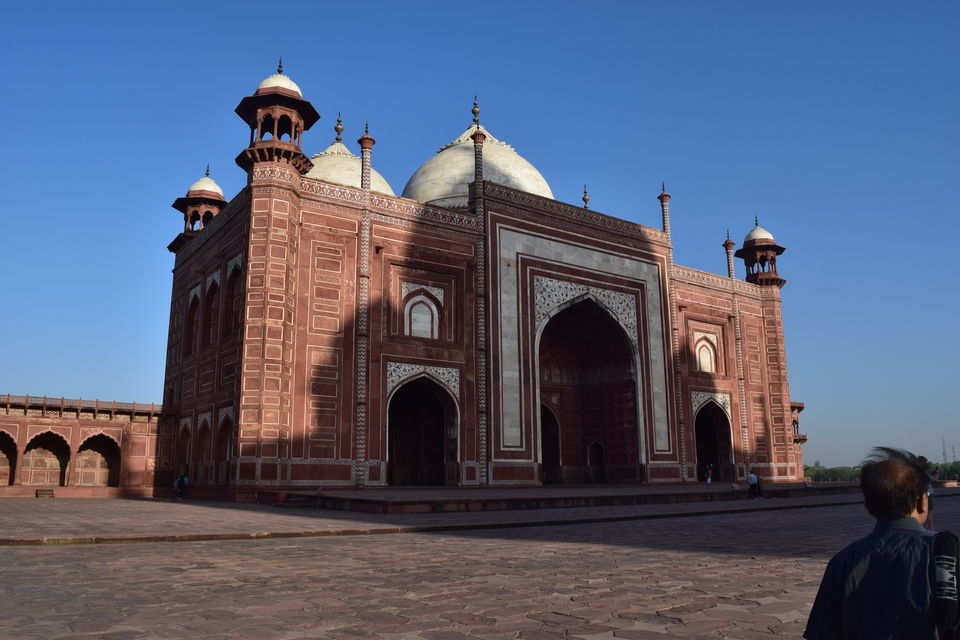 • Walk your way: There are numerous modes of transport available to take you from the parking to the monument (the distance being just 400 mts). If you're a nature lover like me, try walking the whole way. Reason? It's a beautiful path, adorned with flowers and built over cemented rocks aligned delicately all over the ground. Great photography spot, the enormous amount of plants and trees brings fresh oxygen and gives the place a pleasant vibe.
• Stay in the city: there's more to Agra than just Taj Mahal. Taj is just a cherry on the top. If you visit Agra just for the sake of the monument then you won't be able to enjoy it at all. I'll tell you why. Like I mentioned how beautiful Taj looks at night. The best place to get a glimpse of it at night would be Hathi Ghat. Just make sure it's a full moon night and you are good to go. So where to spend the rest of the day at? Watch the sunrise and sunset at Taj and leave the rest of the day to the city. There are some wonderful architectural marvels like the Red fort, Dayal bagh and Sikandra with some deep history attached to it. I usually don't recommend Fatehpur Sikri to travelers because then the whole trip will be about exploring forts, but count it in if you're a fort lover. Agra provides some great lunch spots like the Sheros café. This is the most remarkable place I have visited in my life. It is run by acid attack victims and they create and serve the food themselves. Not only is the food drool-worthy but the smiles on the face of these brave women will cheer up your day. They also put up a display of clothes and accessories that they have made themselves. The motive behind the opening up of this café was to make these women self-reliant, turns out they are not just earning for themselves but also employing other people and delivering quality and class at its best. For dinner, you can hang out at terrace cafes like Tease me, Chapter one among others.