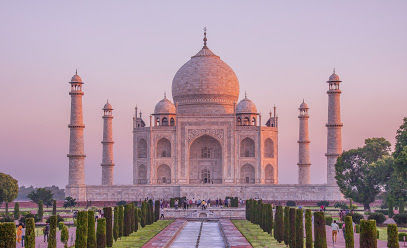 Taj Mahal, one of the new 7 wonders of the world, situated on the right bank of Yamuna river in the North Indian city of Agra.
If you wish to capture exclusive photographs of the monument at different times of the day, arresting all the moods of the magnificent monument, especially when its beauty is unparalleled, Check out this photo blog of ours where we share different places to click Tajmahal.
If you wish to see more Taj mahal pictures. Follow us on Instagram: here
These places to explore and photograph Taj Mahal are surreal – at sunrise from inside the monument, when there are no crowds around; pictures of the monument from the nearby Mehtab Bagh, These vantage points are unparalleled when it comes to serving as the ideal place for a photo shoot.
No adventure to India would be complete without a chance to view its most iconic masterpiece, the marvellous Taj Mahal. The Taj Mahal can be appreciated at any time of day; however, sunrise is by far the best time to visit the Taj Mahal.
Not just because the early morning light give Taj mahal a soft, golden colour, but because this is the time when there are the least number of tourists and if you get in early enough, you might even get some perfect portraits with no people in them.
There's also something magical about watching the sun rise at Taj Mahal, a building that symbolises one of the greatest true love stories ever told.