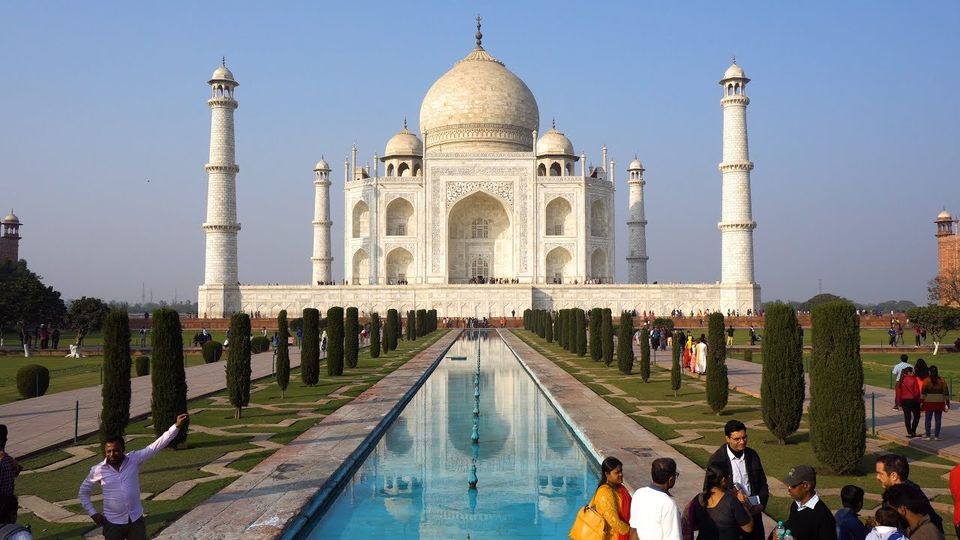 Agra is a city in northern India's Uttar Pradesh state. It's home to the iconic Taj Mahal, a mausoleum built for the Mughal ruler Shah Jahan's wife, Mumtaz Mahal (who died in childbirth in 1631).
The imposing main building features a massive dome and intricately carved white marble inlaid with precious stones. This is set behind a reflecting pool inside a courtyard defined by 4 minarets.
Agra is a famous tourist destination and often considered as one of the best choices for weekend getaways from Delhi. It has many splendid Mughal-era buildings, most importantly the Taj Mahal, Agra Fort and Fatehpur Sikri, all three of which are UNESCO World Heritage Sites.
Tourist Places in Agra:
1) Taj Mahal- Undoubtedly one of India's most popular attractions, the Taj Mahal is a monument renowned across the world. Built by Mughal Emperor Shah Jahan for his deceased wife Mumtaz, it is emblematic of the emperor's deep love for his wife.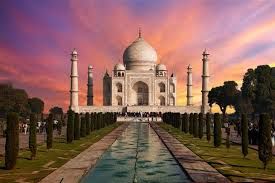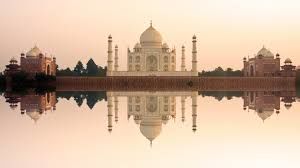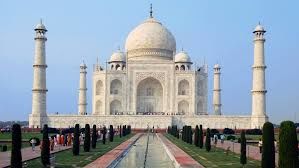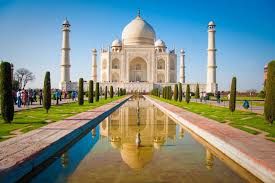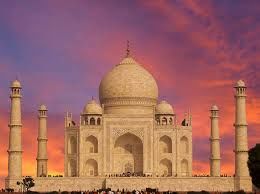 2) Agra Fort- Spread over a sprawling 94 acres and just 2 kilometres northwest of the Taj Mahal, this massive red sandstone fort lies parallel to the Yamuna River. You may consider spending some time with your loved ones discovering the historical importance of this fort.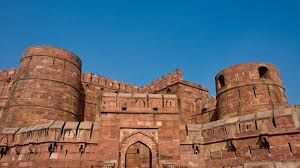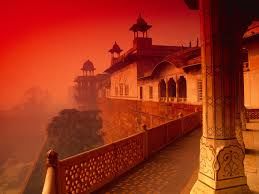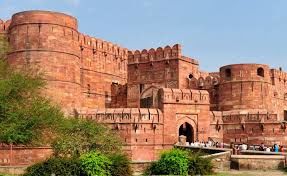 3) Mehtag Bagh- In case you're visiting Agra with your family, Mehtag Bagh is where you can spend some fun time. The garden also joins two other gardens to the west known as the Chahar Bagh Padshshi and Second Chahar Bagh Padshahi. The gardens also contain a large pond on its outer edges which reflects the image of the Taj.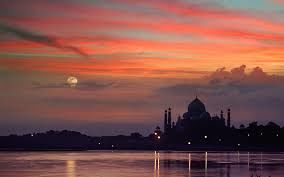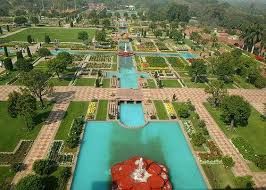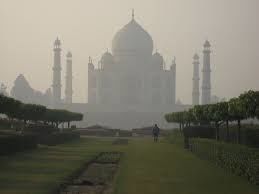 Distance From Delhi: 232.8 kilometres via Taj Express Highway
Best Time To Visit: November to March
Things to do in Agra: Heritage Walk, Historical Tours, Bicycle Tours, Jeep Safari and Local Market Visits
How to Reach From Delhi:
-By Railways: There are many direct trains from Delhi to Agra
-By Bus: There are many direct buses from Delhi to Agra
-By Airways: Flights are easily available from Delhi to Agra However, most of the times they are not directly connected
Instagram upload: