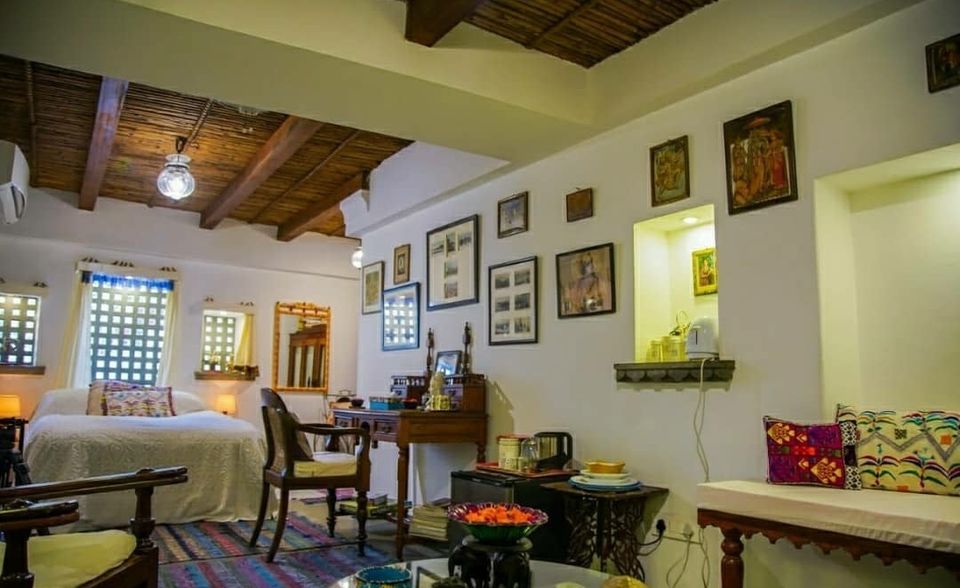 While my Rajasthan trip was not meant to be 'solo', I did find myself spending some 'me-time' in the picturesque Udaipur. I only had a couple of days to spend here and wanted to make most of it, but something within me just wasn't interested in a travel hostel this time. Rajasthan is filled with boutique properties, heritage homes and more and my need for a cosy room and a clean bathroom was up there in my list of priorities.
That is when my friend found me Rosie's Retreat and I instantly fell in love. Or perhaps it's better to say that the pictures got me infatuated and I only fell in love when I arrived.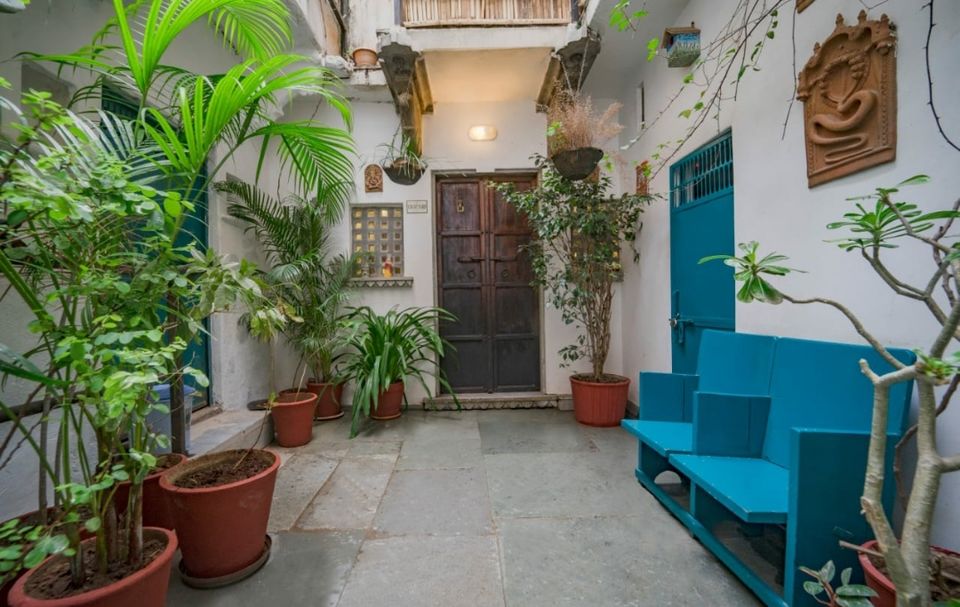 I stayed in the 'Courtyard' room for which I paid an approximate of INR 4K+ for 2 nights. Rosie's was situated in the heritage block, which meant that I had to walk till my little room from the main 'chowk'. But Parikshit (the manager) and Bhagwati Ji (the caretaker) had already been in touch with me over the phone, so I did not have to really struggle.
I was tired and though I stopped to admire my door, I almost cried when I got into the room.
If I had 'cosy' on my mind - it was damn sure that is exactly what I got.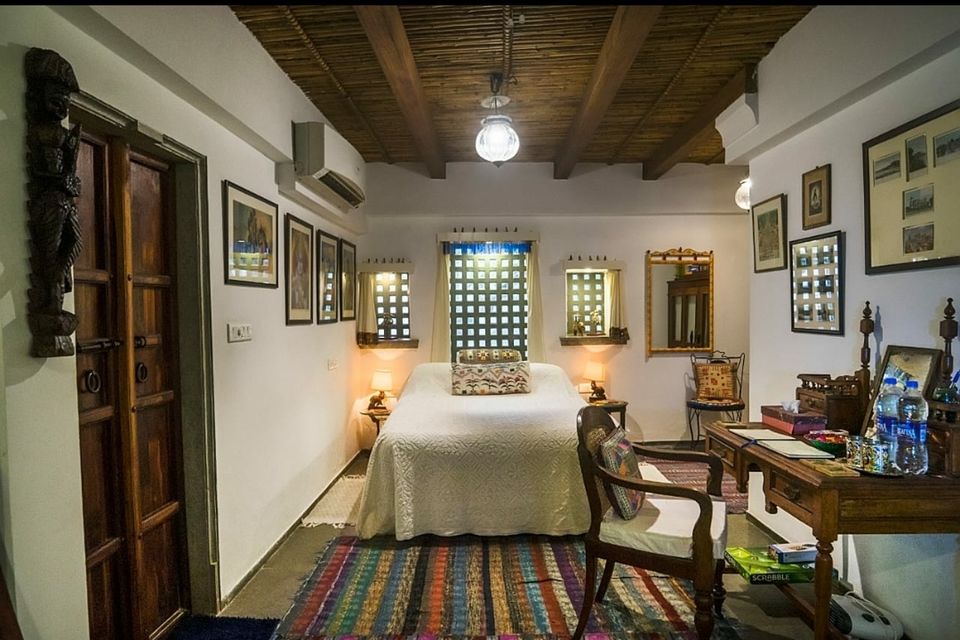 Isn't that inviting?
The room was spacious and vibrant and perfect for a solo traveler like me. What instantly caught my eye was how the place was filled with books and it hit me that it would take a real internal struggle to get myself to do sightseeing.
The lazy couch potato bookworm in me would have stayed in and read if it wasn't just those 48 hours that I had in the 'Lake City'.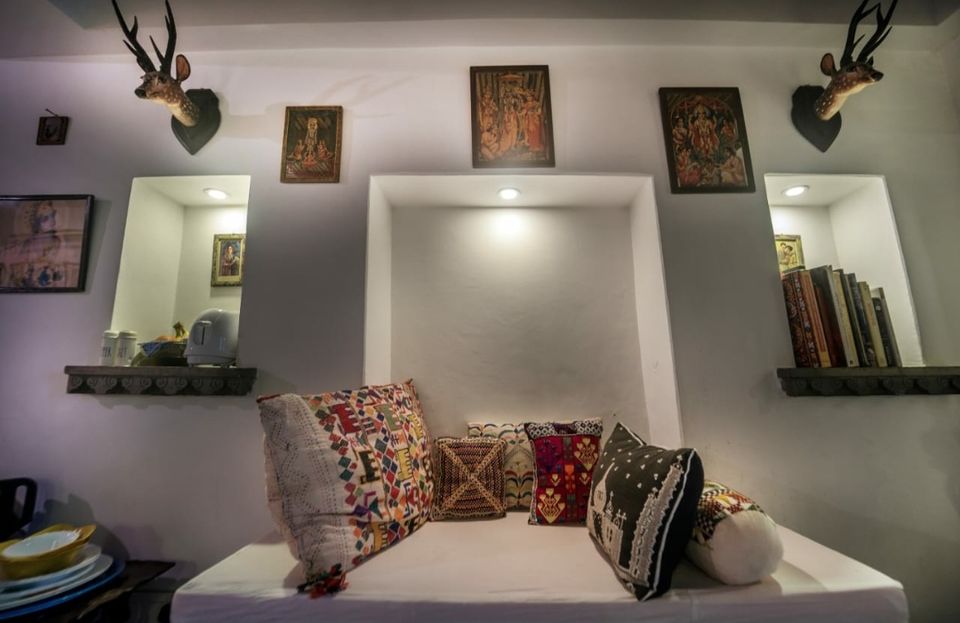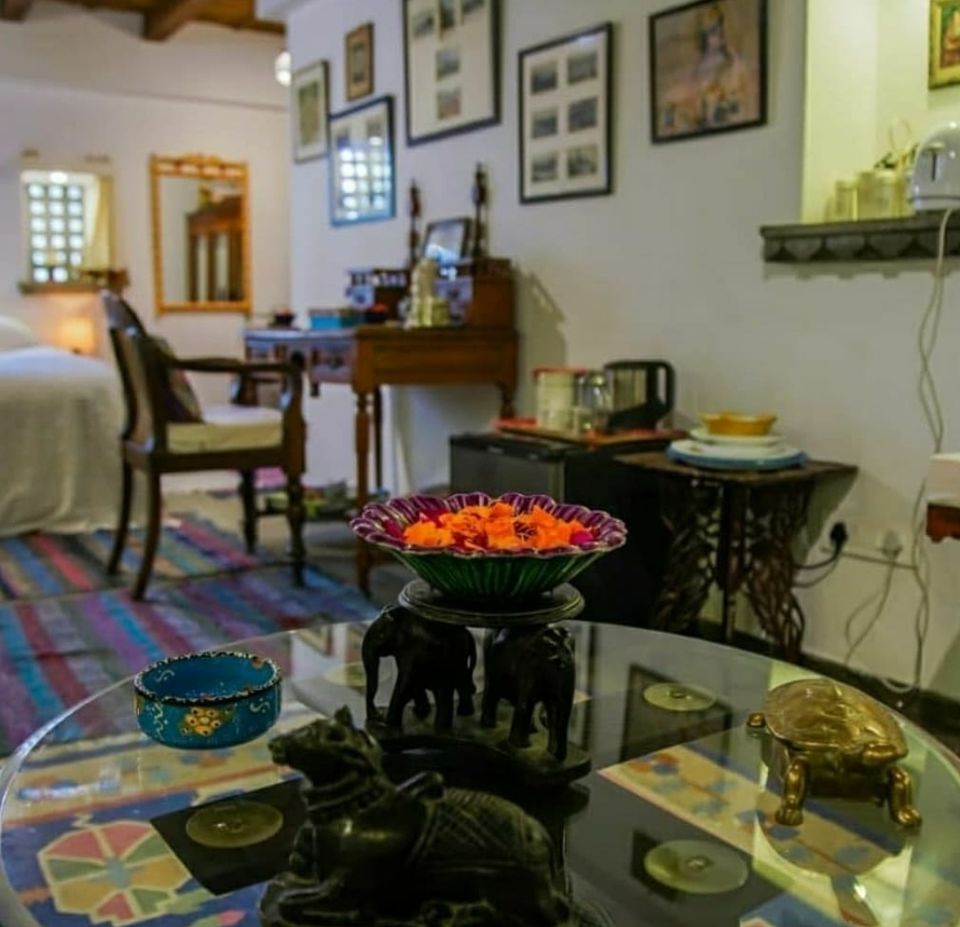 Speaking of priorities, any girl's biggest one is having a clean and inviting bathroom. Yes there was a time where shared toilets and hostels were fine, but I have no shame to admit that I first check out the washrooms in any property to truly understand if I can be happy staying there.
Rosie's Retreat, did not disappoint.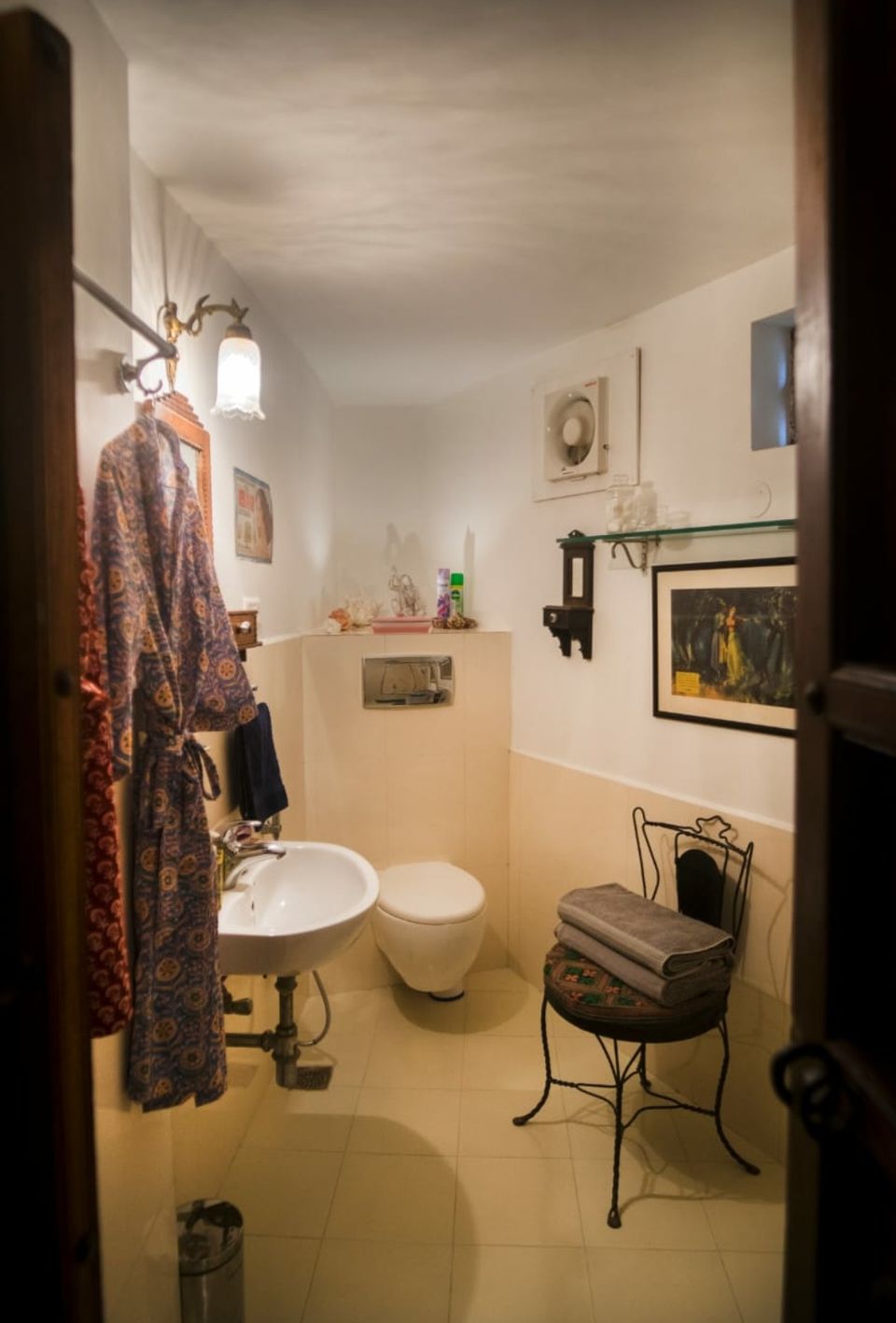 I loved how every element of that room was not just colourful, but filled with local handiwork, cultural elements that gets any traveler excited. It was difficult to pick a favourite corner from this lovely room, but I think that rocking chair was mine.
What do you think?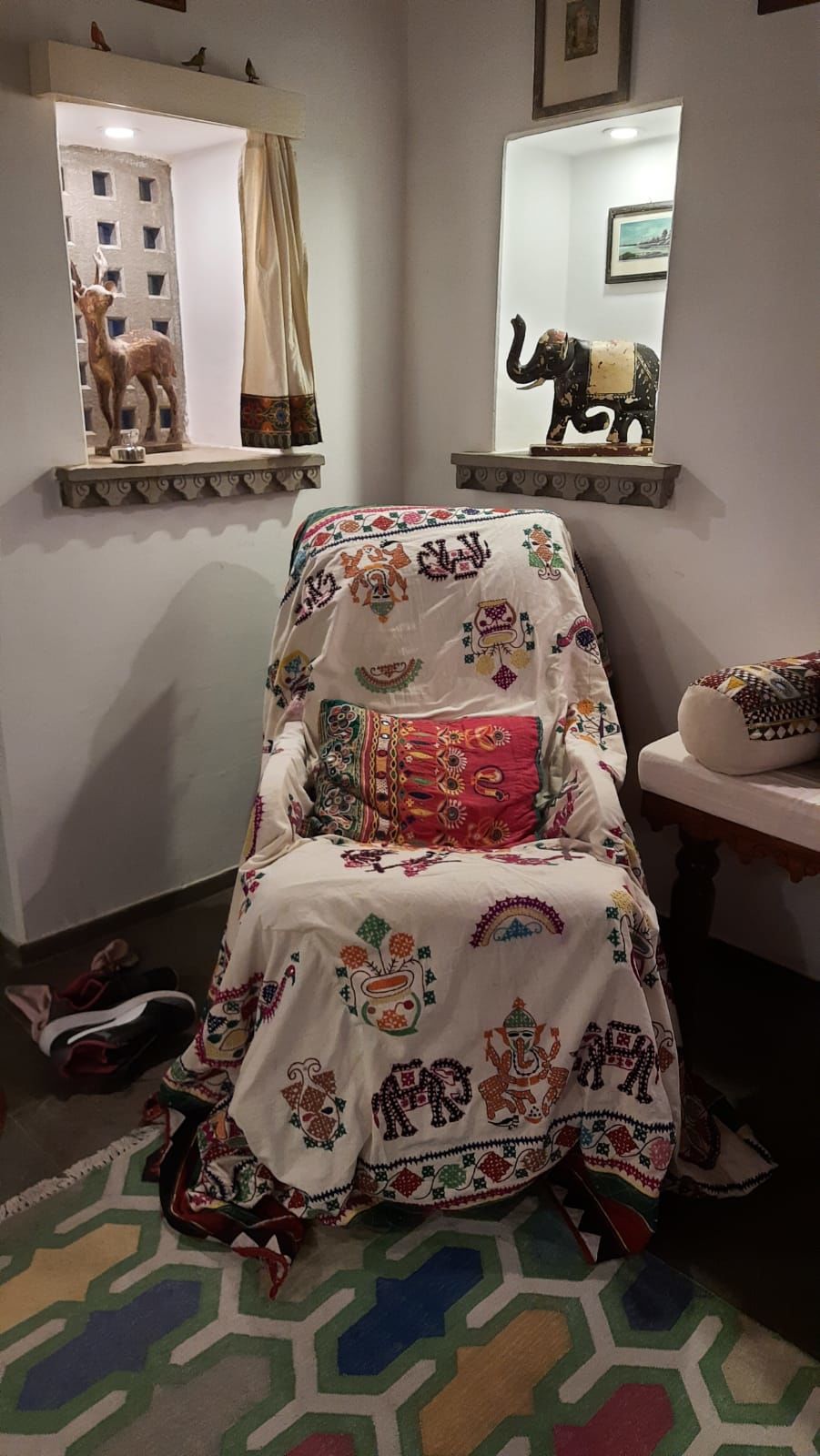 Special shout out to Rosie or whoever designed these rooms. I absolutely love the old charm and the decor. It was perfect and I spent many seconds staring at each show piece.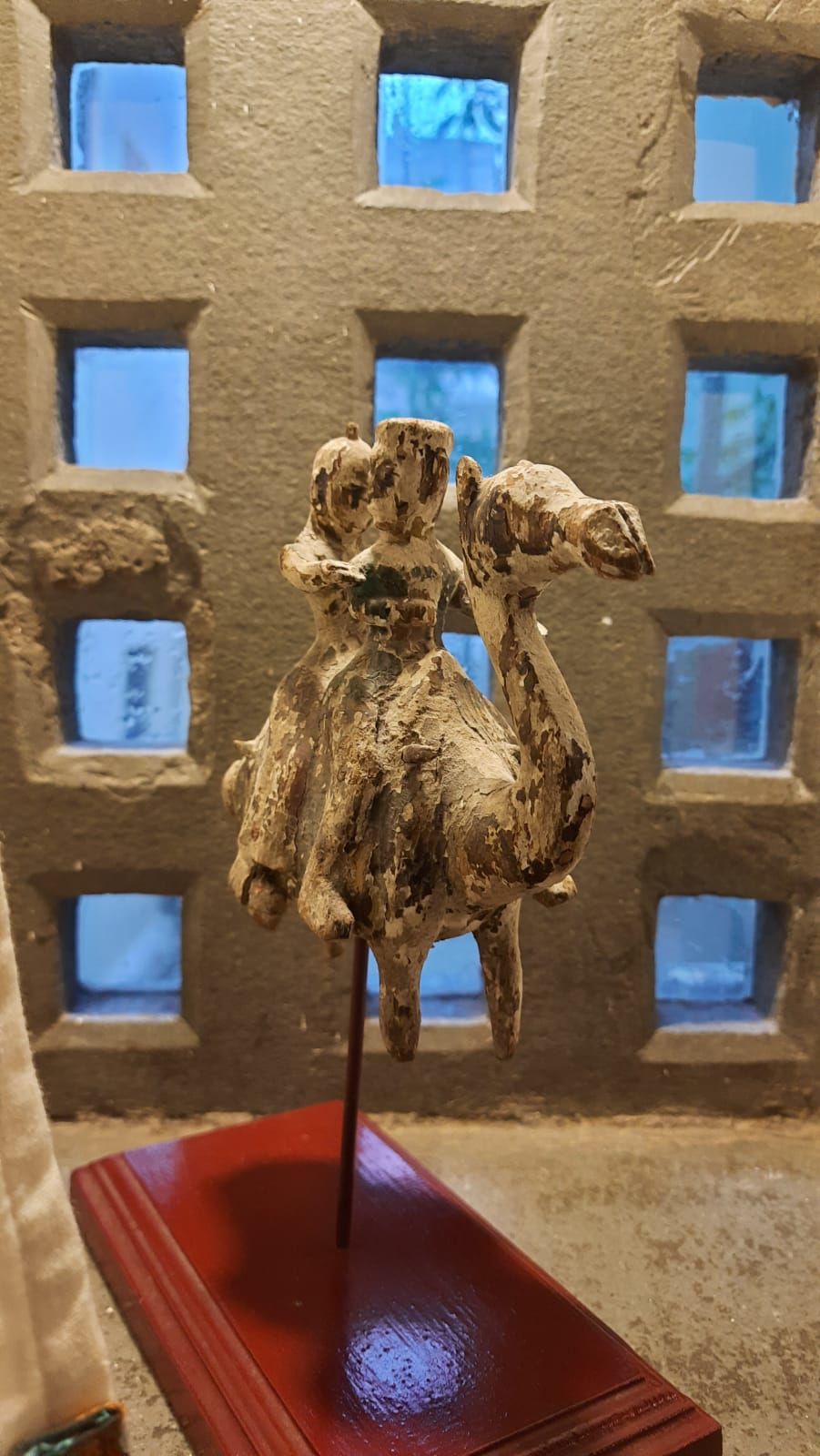 Give a writer a desk with vintage photos in front for inspiration and see what stories flow...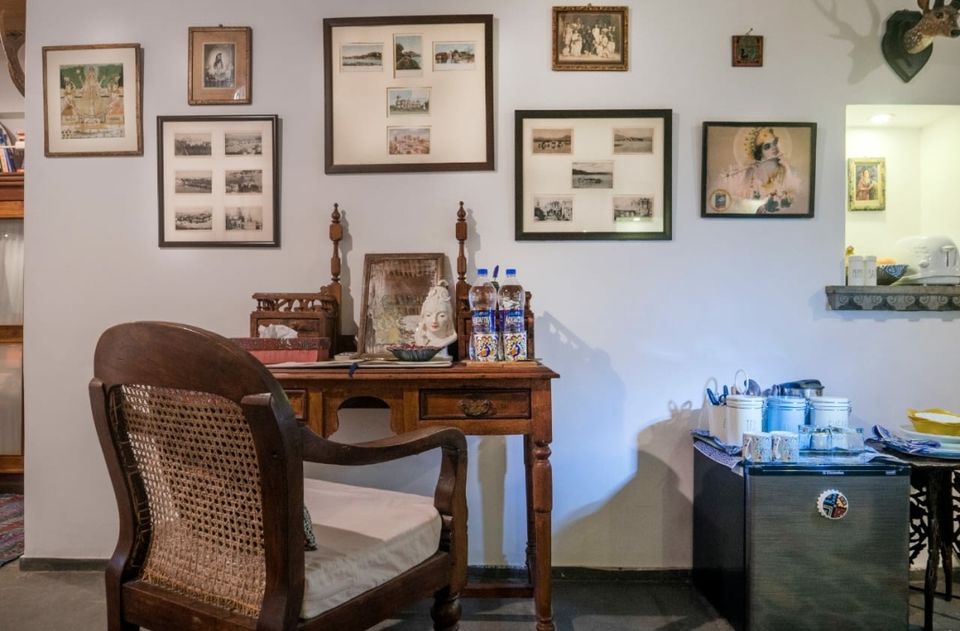 In short, I had a lovely two days and any solo traveler or couple who want a hospitable and comfortable boutique property - Rosie's is the place to check out. They have another apartment that is roof top and lake - view. Guess I am booking that for my next visit.
Find Rosie's on Airbnb here and my Instagram Reel Tour of the lovely room! Don't forget to leave comments!