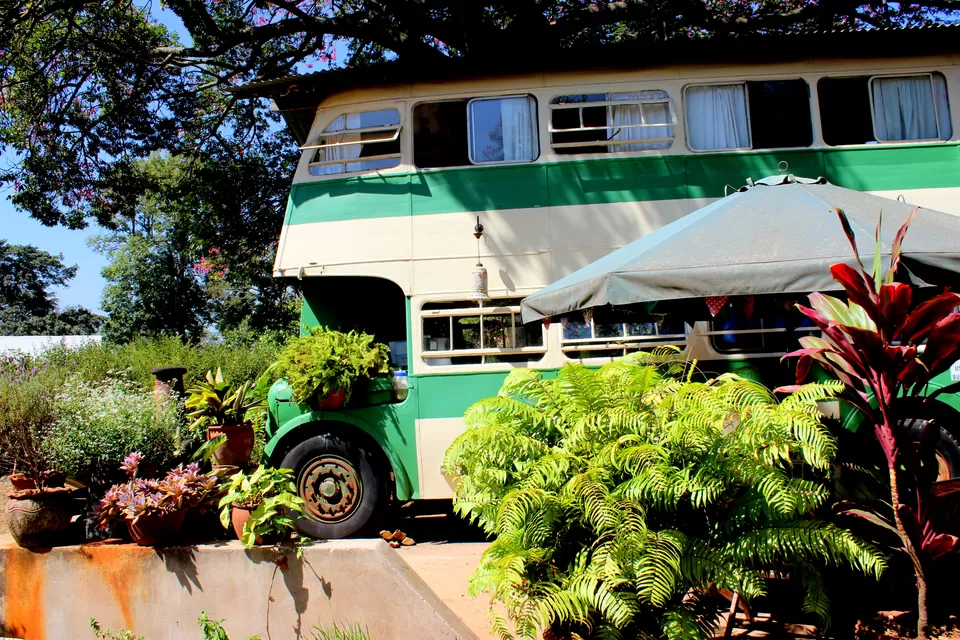 Nairobi, the buzzing capital of Kenya, is a treasure trove of unique accommodations that promise exciting experiences. But let me tell you about the Brandy Bus, the quirkiest place I've ever stayed!
Picture this: a vintage 1974 double-decker bus transformed into a cozy Airbnb, ready to take you on a nostalgic journey filled with comfort and excitement. The moment I found this, parked amidst the greens, it instantly reminded me of 'Into the Wild'.
A Vintage Retreat with a Twist:
The Brandy Bus boasts a charming retro ambiance, with vibrant colors, quirky décor, and an impressive level of attention to detail. From the moment you step on board, you'll feel like you've been transported to a different era.
Unique Features and Amenities:
Needless to say, it offers an array of amenities to ensure a comfortable and enjoyable stay. The lower deck features a cozy lounge area, complete with plush seating, a dining table, and a well-equipped kitchenette.
Climb the stairs to the upper deck, and you'll find a spacious and inviting bedroom with a comfortable queen-sized bed. The bus also includes a separate bathroom with a hot shower, adding a touch of luxury to your vintage adventure.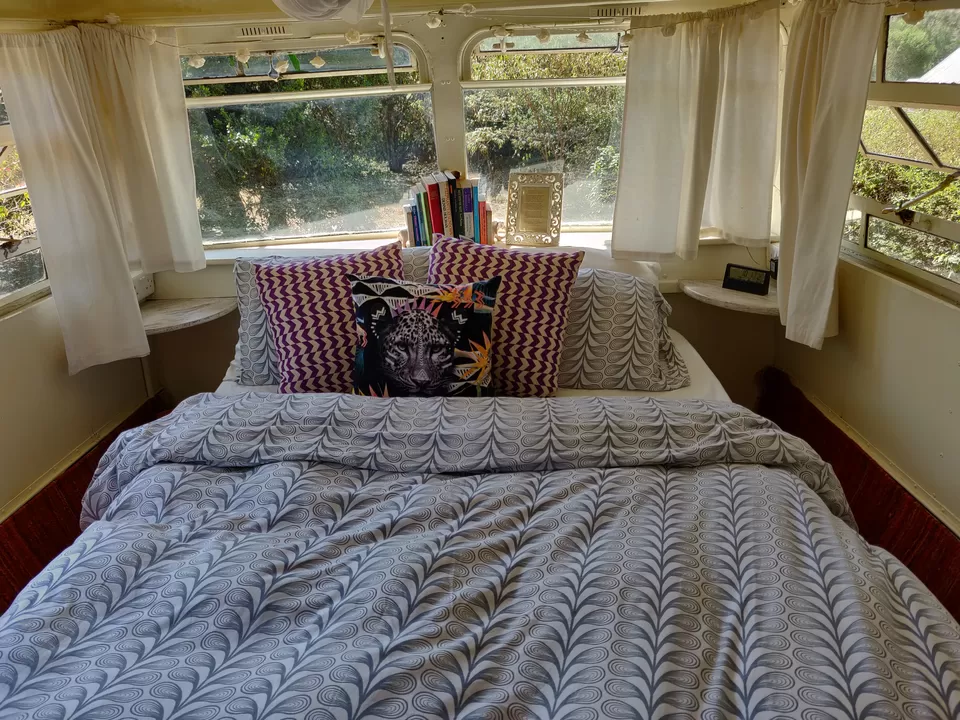 Location, Location, Location:
Situated in the peaceful suburb of Karen, the Brandy Bus is conveniently located near Nairobi's most popular attractions.
Whether you want to explore the renowned Nairobi National Park, visit the Giraffe Centre to get up close and personal with these majestic creatures, or immerse yourself in the local culture at the Maasai Market, you'll find that everything is easily accessible from this unique accommodation.
Quirky Experiences and Local Insights:
Beyond its cozy interiors, the Brandy Bus offers guests the opportunity to engage in various unforgettable experiences. From rooftop movie nights under the stars to exploring the nearby Ngong Hills on mountain bikes, the hosts ensure that guests have access to a range of activities that truly make their stay exceptional.
Additionally, the owners are known for their warm hospitality, offering local insights and recommendations to ensure that guests experience Nairobi's vibrant culture and hidden gems.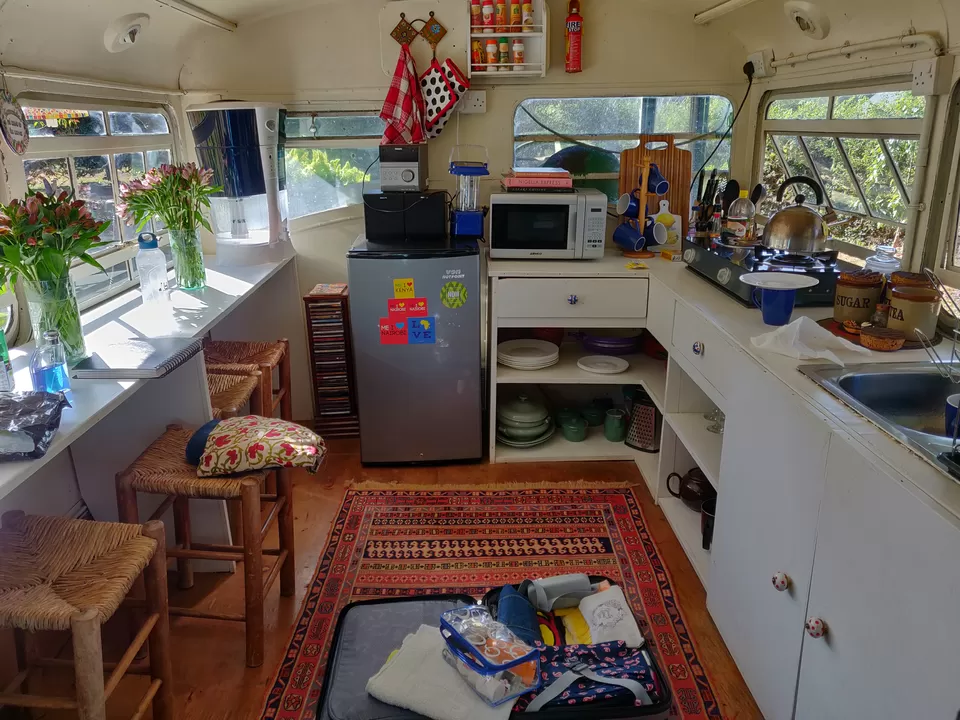 When I was searching for a bnb in Nairobi, there were ample reasons for this place to catch my attention!
The Brandy Bus has garnered rave reviews from guests who have had the pleasure of staying there. Many commend the unique ambiance and thoughtful touches that make the accommodation truly one-of-a-kind.
Guests have also appreciated the attention to detail in the bus's design, as well as the warm and welcoming nature of the hosts. The Brandy Bus has become a sought-after destination for travelers seeking a memorable and Instagram-worthy stay.
Cost for 2: Rs. 10,592 per night.
To book this property, click here.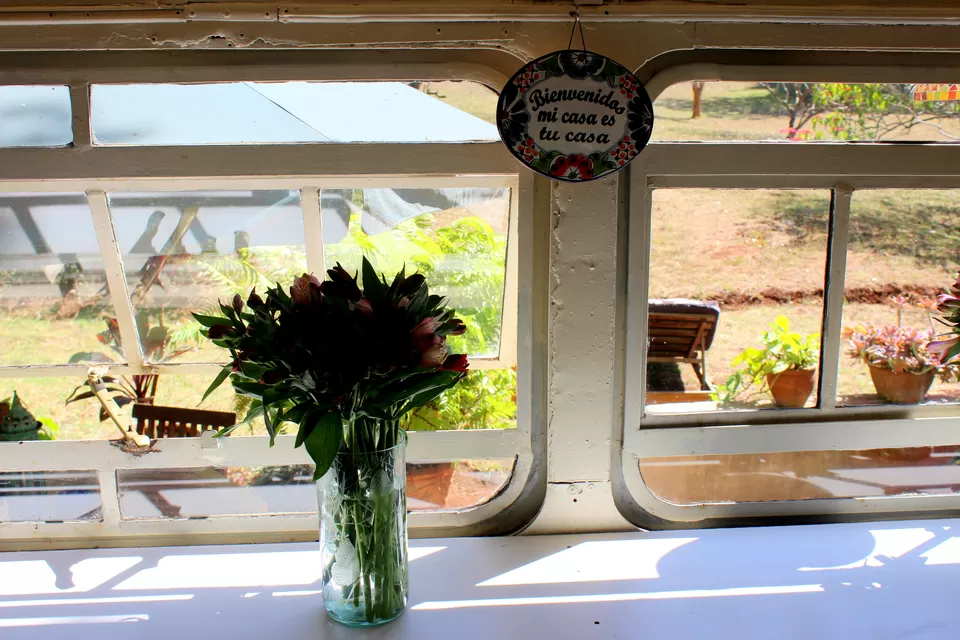 For those with a taste for adventure and a love for vintage aesthetics, the Brandy Bus offers an extraordinary escape in the heart of Nairobi. Its retro charm, exceptional amenities, and convenient location make it the perfect base for exploring the city's rich cultural heritage and breathtaking natural beauty.
Whether you're a solo traveler, a couple in search of a romantic getaway, or a group of friends looking for a unique experience, the Brandy Bus promises an unforgettable stay that will be etched in your memories forever.
Have you ever stayed in some unique property that stole your heart away? Let me know in the comments below. Or write about it here on Tripoto.