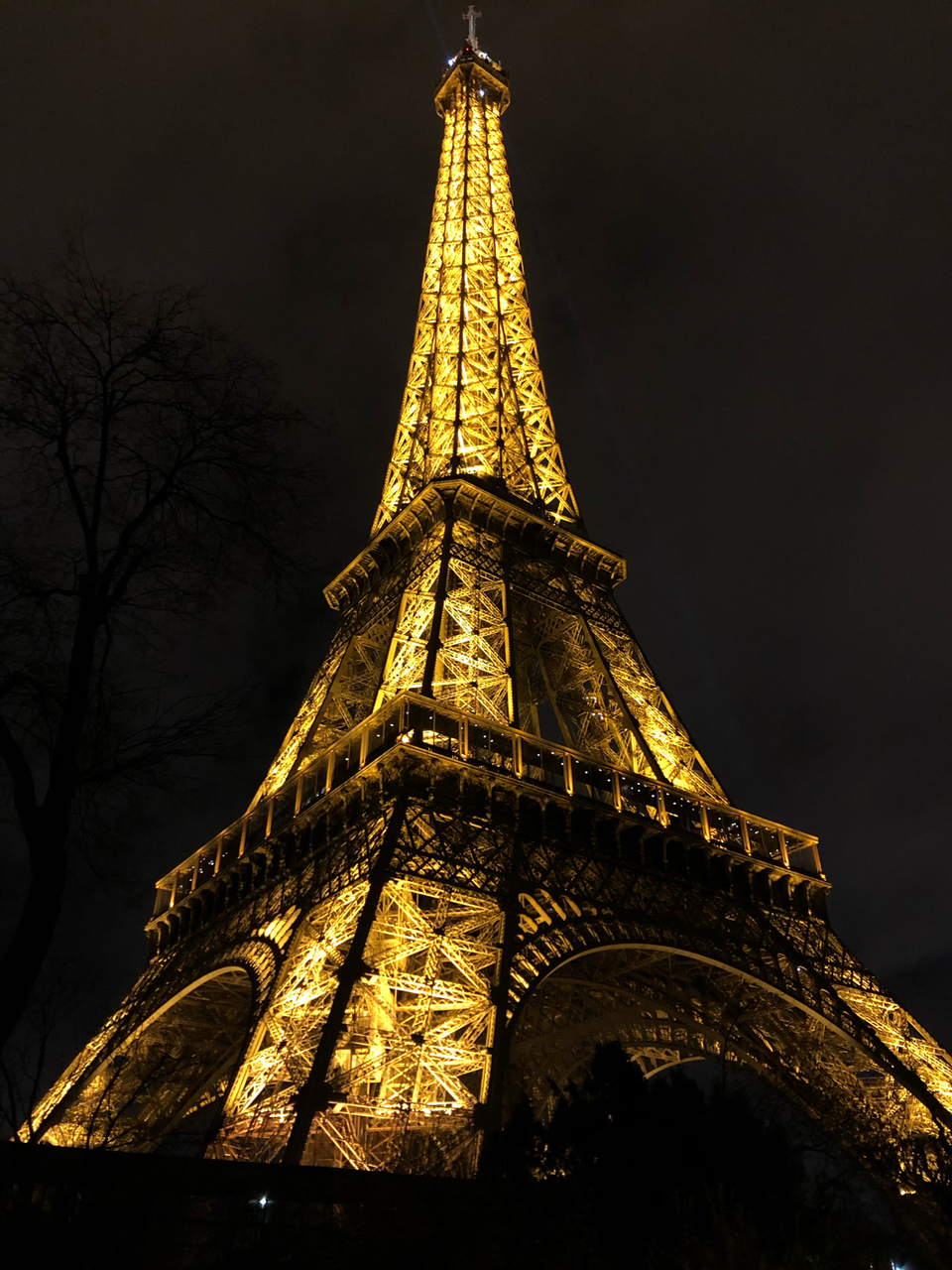 Charles de Gaulle Airport - Paris
21:30 PM
14-15 March 2019
This was my first international solo trip, I got to learn a lot from this trip, from feeling everything but anxious or nervous before stepping in the plane to Paris. Maybe it was Paris which kept me going.
When I landed there, obviously I had no clue about Paris, surprisingly my SIM card didn't work there and I was without signals for two hours before I managed to buy a cheap SIM with internet, people told me language might be a barrier which I did face in that city, all I knew was how to say 'Bonjour' , 'Ça va' and 'Merci' and bits of what I could recall from the time I learnt french for one year in my school back home, which is funny because I was mostly talking to people in hand gestures but I enjoyed it throughout.
I am a student, so I was on my savings I collected from some shoots and part time here in London so the trip was strictly a budget trip for me, the only luxury as I would call it, I had was my two day travel pass, which allowed me to take unlimited travels in metros, buses and other modes of transportation without paying for them constantly. I lived there two days on McDonald's and fruits. As much as I wanted to have baguettes and wine there, I couldn't, because getting in every nook and corner was something which was my priority and for that I needed money.
I did Couchsurfing, which was a pleasant experience , my host Oleskii was from Ukraine staying in Paris for work and he was very kind to me, I was staying at his place for only a night and the next day he left me his place open for me to leave any time I wanted, which was a very nice gesture.
I did most of my traveling in Paris by walking, because I was here for only two days and I wanted to see the city as much as possible and I walked for 45 KMs in total to see everything as closely as possible and meet new people as much as possible, I did get lost multiple times because I suck at navigating through google maps. I got lost twice in Paris and took the wrong bus a lot of times, even ran behind a bus to stop it, with a heavy rucksack and a backpack. It wasn't fun honestly.
First day it was raining and I thought my whole trip will be ruined because I planned to travel most of the city while walking and it wasn't possible for me to visit the city all by walking in the rain but gradually I started meeting people and they helped me somewhere to lift up my spirit, from meeting an old couple in the café to talking to strangers in the bus, to meeting some Indians along the way, it kept me going.
I realised that conversations with people always helps me in certain ways.
People were really kind there, they'd come to up to me after hearing that I am struggling to ask for directions to help me with the correct way to go to a certain place and would happily pose for a portrait when I asked them if I could take one.
Luckily Prateek, a student like me studying in Paris saw my stories and suggested me the right kind of places to go which was truly a blessing for the first day of my visit, I visited few places he suggested and I loved them all.
Coming to films and stories, Paris is brimming with it, it is actually how I envisioned it to be excellent.
I saw where Gil met Hemingway out of the blue, I saw where Cobb and Ariandne go for a stroll in Pont de Bir-Hakeim to figure out how to make dreams and above all, I followed where all Bunny go and did what he cherished the most and along that way I left my very own imprints at different places in that city. I was in my zone and I didn't feel alone for a solitary minute.
Paris is full of places filled with memories of people. In irregular spots you will discover "La fin de leur monde" (The end of their world) or "j'avais raison de croire en toi" (I was right to believe in you) written. Paris is full of art and stories, you won't have enough of them, at one point I was amazed by how beautiful the side walks are and at the other point the city's charm, the structures and the vibe just took my heart away.
Another funny incident which happened with me was at my second day there when I was near Trocadéro and Passy, and I was clicking pictures of people and someone thought I do that for living there and they paid me €5 to get a picture clicked, it isn't a big amount but a big chunk to my memory there, I didn't want to spend that €5 at all but I did to buy a souvenir for my home, because not all places take cards there, however at this point in a type of keepsake this memory will be in home until the end of time.
One of the many things I realised in Paris while being alone there was that I never imagined this was possible for me to do a year ago, this acknowledgment transpired when I waiting for my bus near The Eiffel Tower and I was worn out, as truly drained and I just sat down at the bus stop and in front I saw The Eiffle Tower sparkling splendid yellow in the night at about 0.5 miles from where I was sitting and it simply hit me. That how I only dreamt of coming to this place and here I was sitting there all alone all by myself. That was my favourite moment of all there. That was my Midnight in Paris moment.
My point is, dreams do come true and at the right time.
Paris is a feeling, I read something today, I will quote this here not in comparative words but rather what I can review from the caption, it was the similar feeling of borrowing a book from library, similar to receiving a warm hug after being away from your country for a long time. That was Paris.
I don't want it to be my home yet I wish to come here regularly, one thing which I truly needed to do yet couldn't was to sit on patio of a house amid the golden hour so I could see from a separation the horizon of Paris with Eiffle Tower in the middle and take pictures on my film camera. Possibly next time yet soon without a doubt.