"Thousands of tired, nerve-shaken, over-civilized people are beginning to find out going to the mountains is going home; that wilderness is a necessity..." (John Muir)
There is no such sense of solitude as that which we experience upon the silent and vast elevations of great mountains. Lifted high above the level of human sounds and habitations, among the wild expanses and colossal features of Nature, we are thrilled in our loneliness with a strange fear and elation - an ascent above the reach of life's expectations or companionship, and the tremblings of a wild and undefined misgivings. And, so many more racing thoughts, want for another great experience led the course of this beautiful 6 day trekking-trip to 'Roopkund - The Land of The Vague, The Lake of Mysteries.'
So, it started with a random discussion and by the time it was about to leave, there were 7 of us. The apprehension was overwhelming for me, as I read a lot about the terrain, the difficulty level, about AMS, extreme cold and about the long-tiring hike. But to know the ecstasy upon reaching the top could easily overcome all these hesitations I had.
Picturesque Views - Post Card Images
As soon as you weave your way through the valleys, the views will keep you occupied. They are just absolutely stunning starting from 'Loharjung' itself. And, along the trail as well you will notice the scenery changing colour, vegetation, slopes, view of the peaks. It will all be a smooth transition from a dense forest cover to steep roads along open meadow lands. Acres and acres of just land covered with lush green grass, partly clouded - covered with an array of clouds, surrounding the peaks like fur coats. The image in your head will then soon drift into a picture perfect landscape covered with marbles and stones, adding to the thrill of the long, long walk ahead, only to fade back into forest and meadows. The overall journey is so mesmerizing and beautiful that as you climb your way up to Garhwal hills, from 8,000 ft to 16,000 ft in five days, you can feel your enthusiasm drifting along the climb. I will leave the statuesque picture you have formed in your head to your imagination now.
The Long Walk - Miles to Go Before I sleep
If you Google details about Roopkund, you will come across many itineraries. You can either plan accordingly or trust your guide to curate one or you, depending upon the number of people you plan to travel with, the weather conditions, the trek window you have decided (since this trek can be done during April - June and September - November). We went there in the month of June.
The first couple of days on the trek will take you through quaint villages, cheerful streams, and rapid mountain rivers. The sunlight streaming through the trees in the forests will make the entire mountainside glow golden. Trek some more, and you will soon leave the trees behind. Now you will be greeted by miles and miles of lush meadows, called 'Bugyals' in the local tongue.
We hired a local guide (Bisht Ji), instead of going with any commercial organisation. And trust me, you need to do the same if you are planning for a trek, be it any trek. And in case if you are planning to do Roopkund, you can reach him for queries and other details. His hospitality, arrangements, enthusiasm and overall guidance is marvelous. Also, our porter and his left-handed man 'Hira Singh', added to the already interesting mix of emotions and joy we felt, with dorky sense of humor. I highly recommend that you reach them in case you are planning to do this particular trek.
Mr. Mohan Singh Bisht - 09012173647
He is your one-stop man for everything - from permits to gears, to all other 'stuff' you need!
The journey started from Wann. After reaching Wann, we decided to call it a night and rest for the long hike ahead. Next morning, we left around 9 o'clock to reach till Bedni, which is approximately a 10 km uphill hike, moderately easy.
The vast never ending view of meadows will take away all fatigue and tiredness, leaving you peaceful and in harmony with vast surroundings of nature.
The next day was a pretty tough one. We trekked from Bedni to Bhagwabasa via Pathar Nachauni. The distance we covered was around 11 kms during this stretch. The climb gets hectic, as the altitude changes pretty swiftly.
Finally the D Day was here! It was to reach to Roopkund top. We started around 7 am and reached Roopkund by 9 am.
Once you climb to Roopkund, you must climb up to Junargali. A must visit, unless the weather is very harsh and does not permit you. The climb to Junargali is not long. It is around 200 ft and doesn't take much time. It is hardly a climb of 25 - 30 min.
On our way back, we decided to take a little de-tour and travel through lush green grass meadows, the bughyals. The bughyals are majestic. The walk is magnificent and the view is marvelous. I can go on and on, but my words would never be enough to describe those emotions I felt there! And I shall let the pictures do the talking.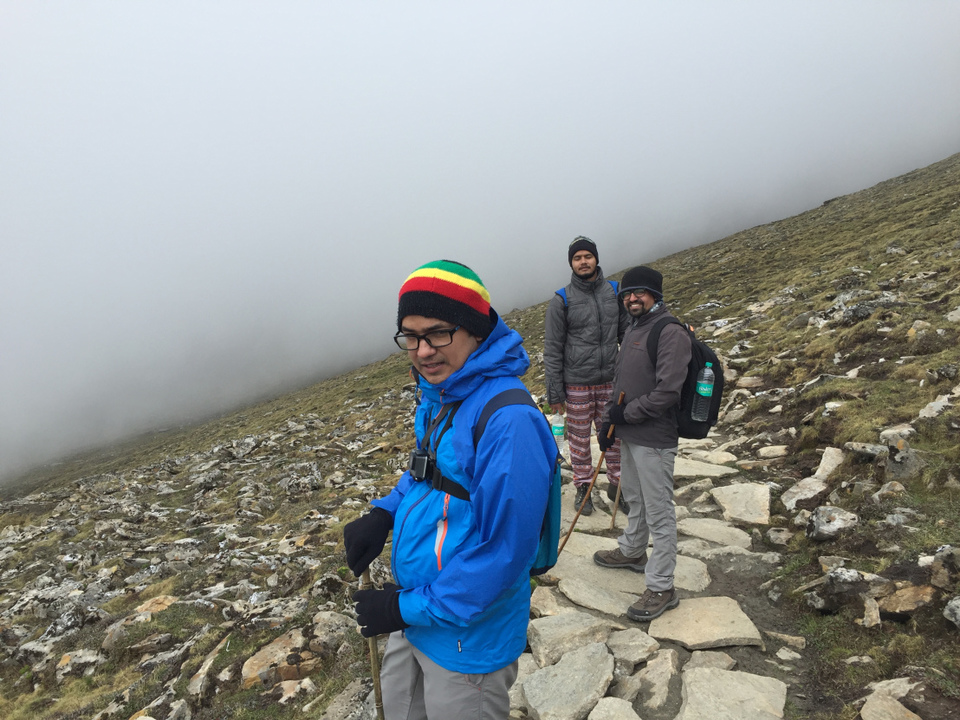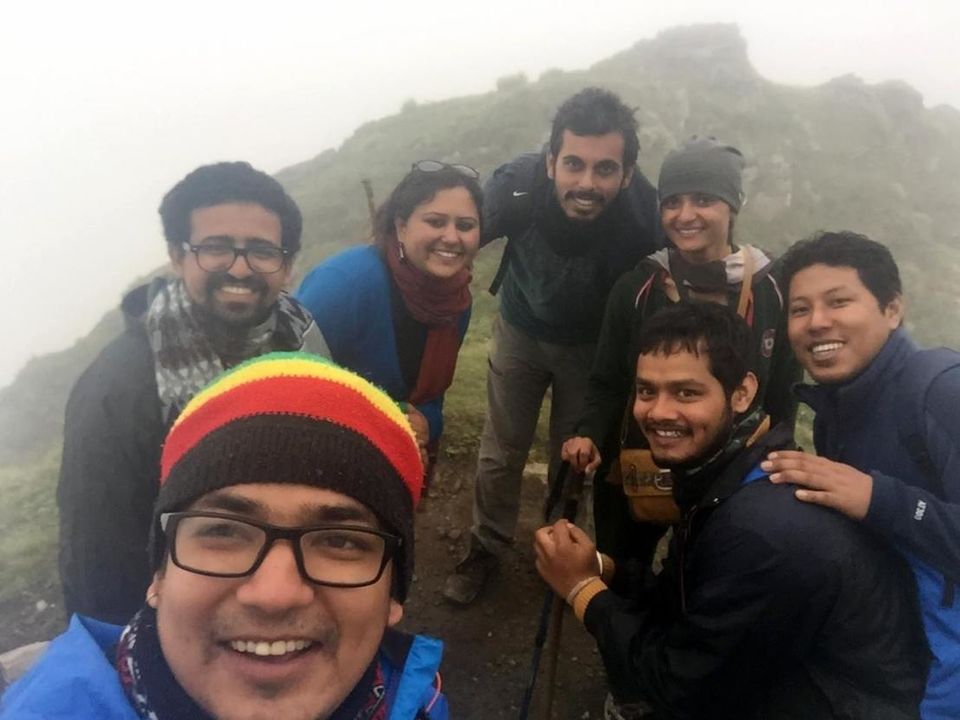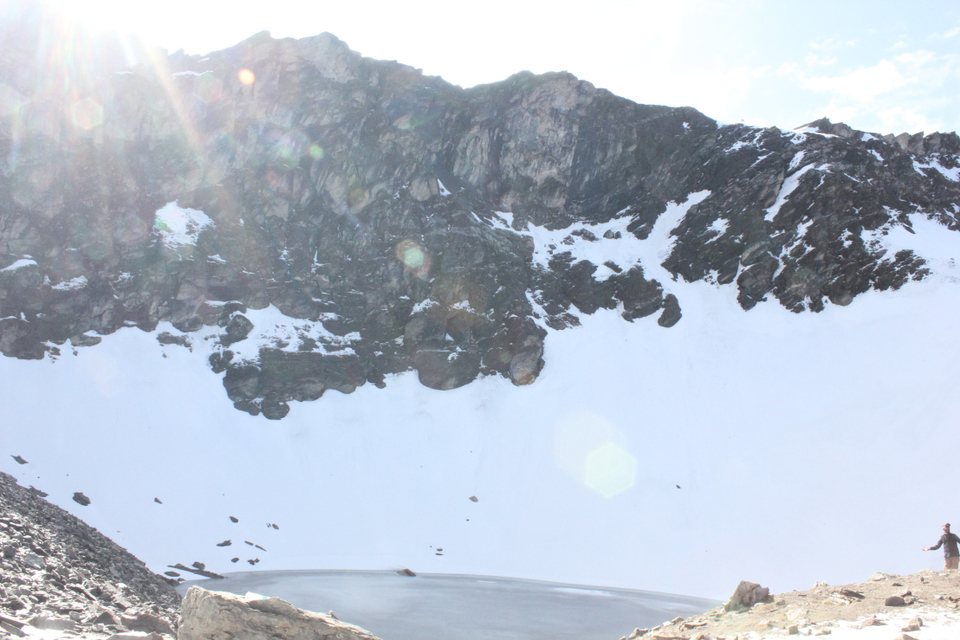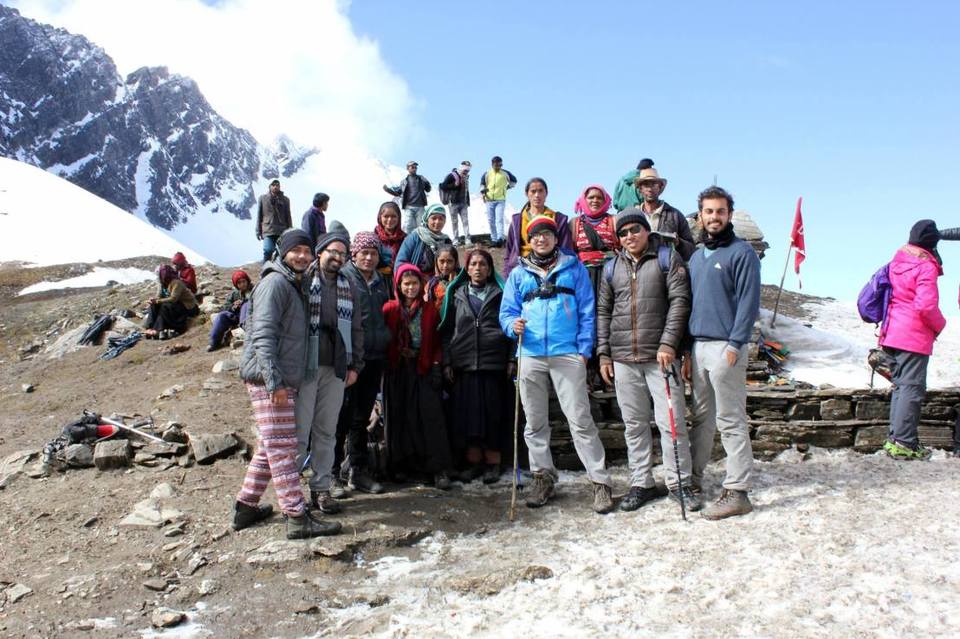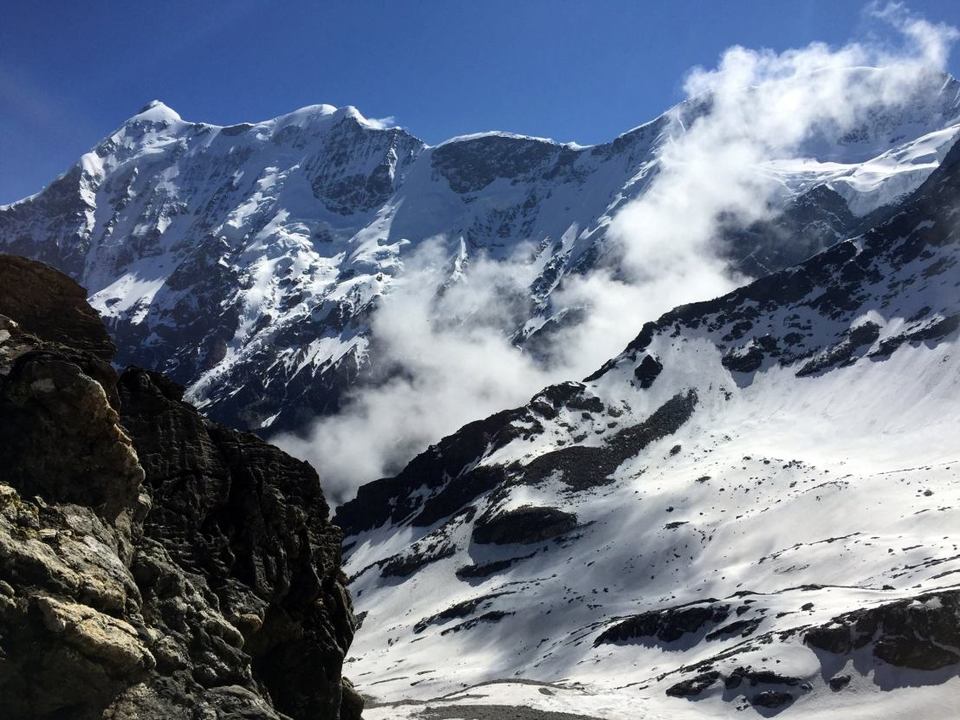 Mountains have a way of calming you down. Humbling you down. Telling you that how you are nothing. They have a way of dealing with over confidence.
And if you are planning to trek, I just have this to say that may your trails be crooked, winding, lonesome, dangerous, leading to the most amazing view. May your mountains rise into and above the clouds.
Happy climbing!
This blog was originally published on 'pen warrior at peace'