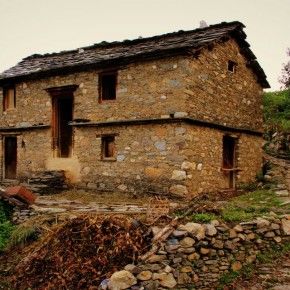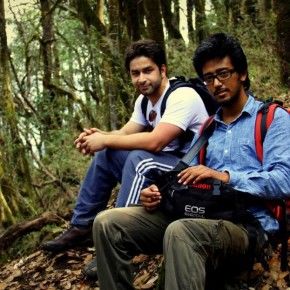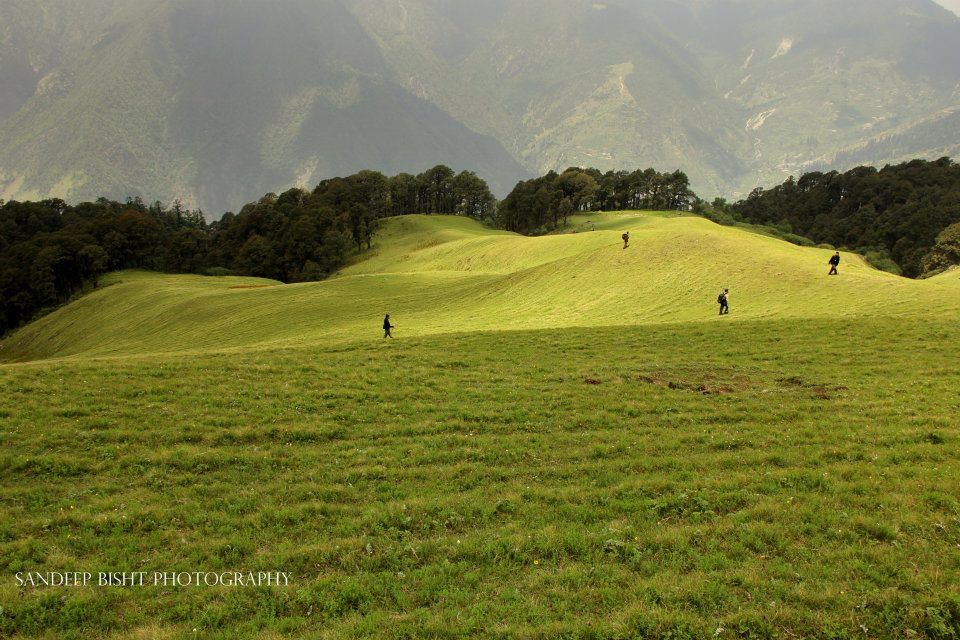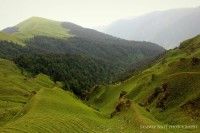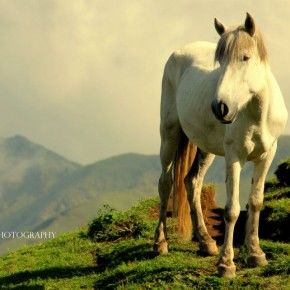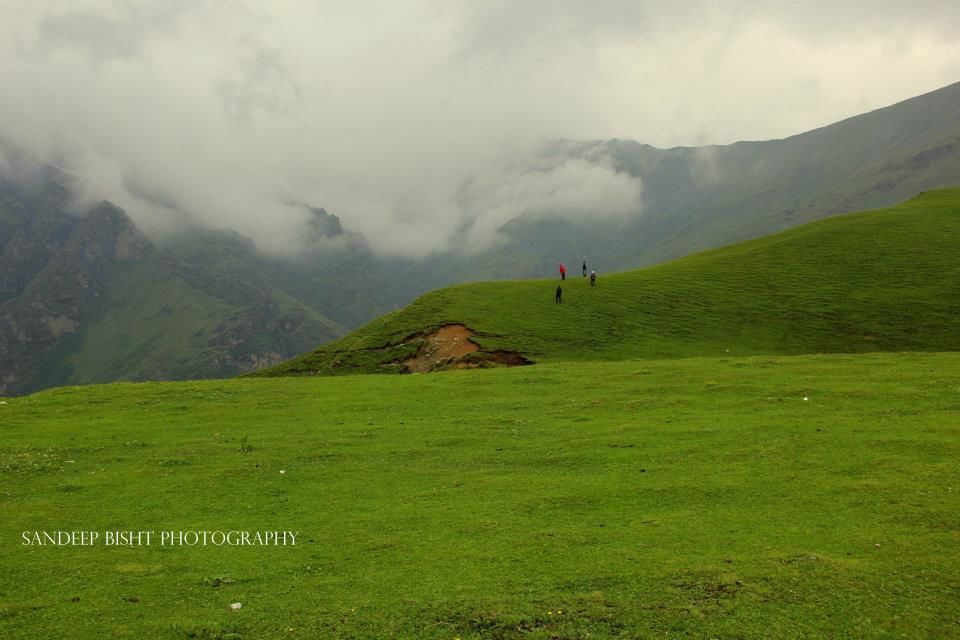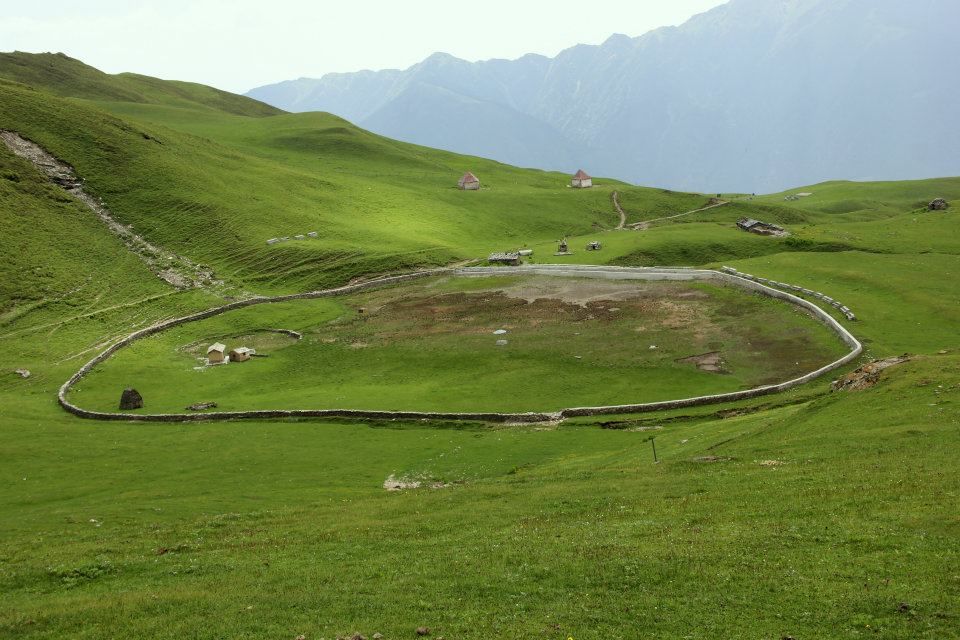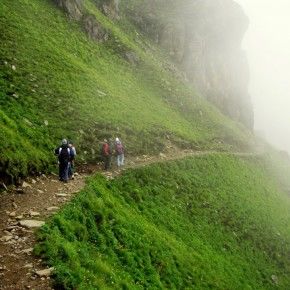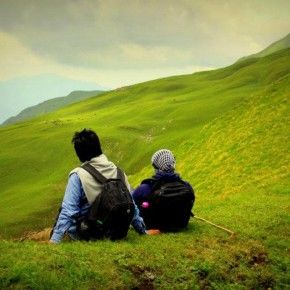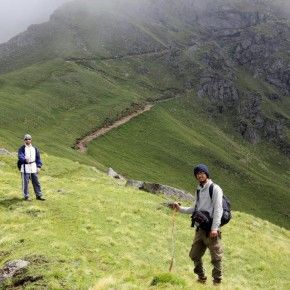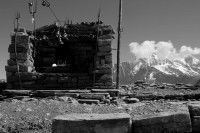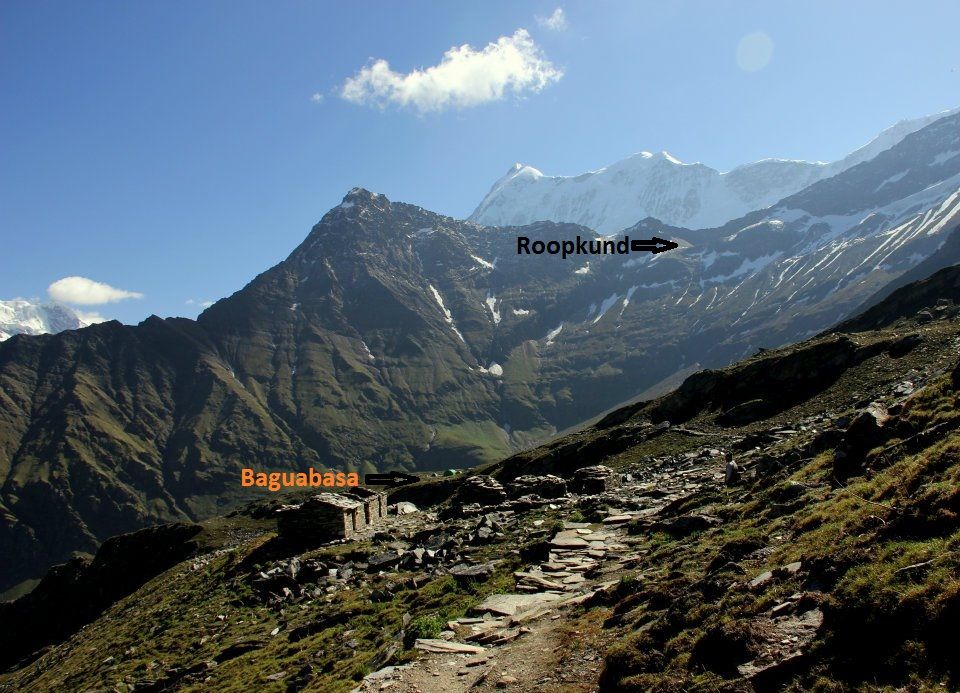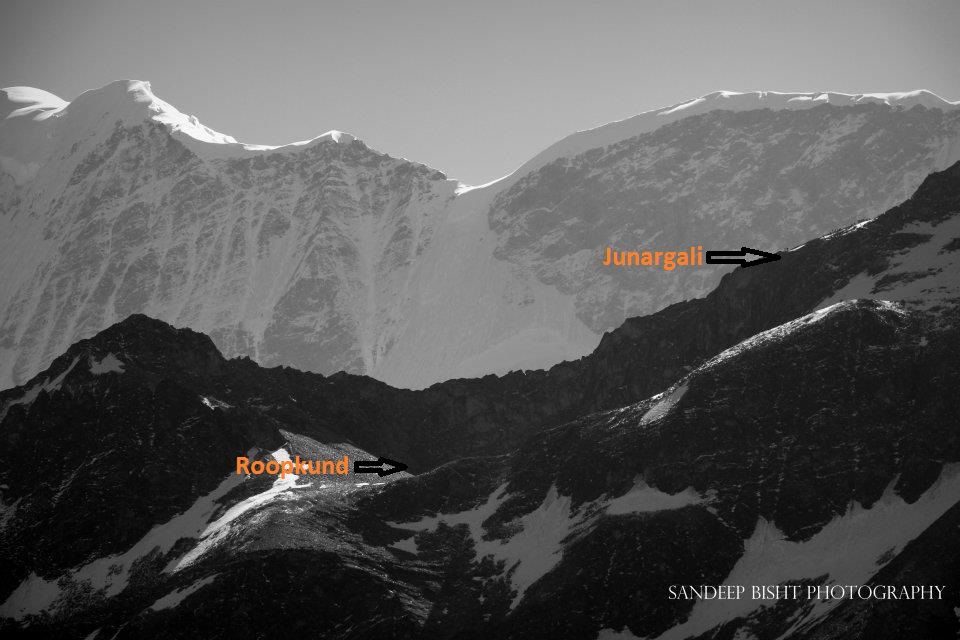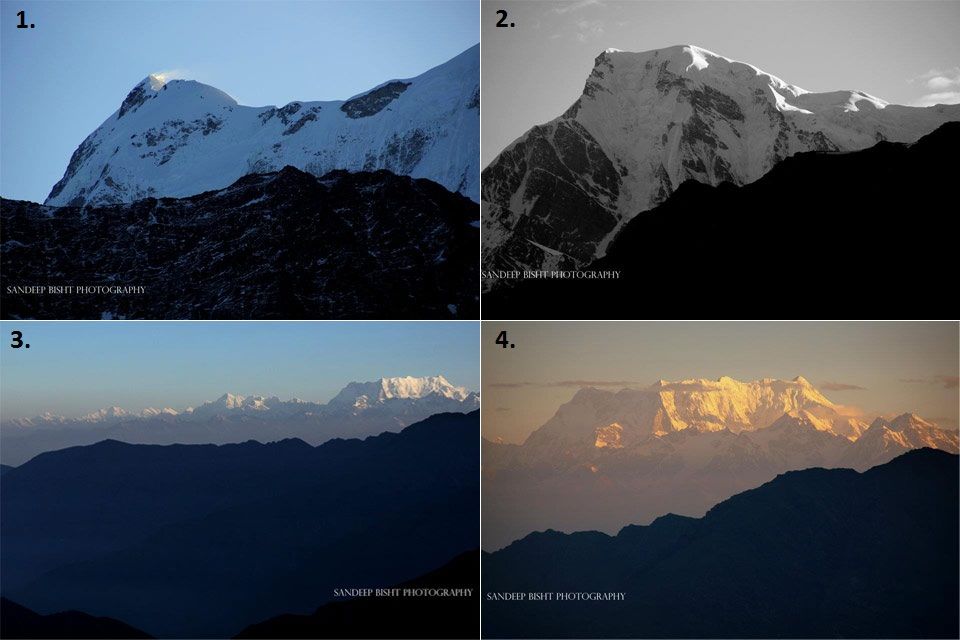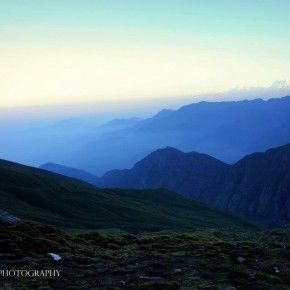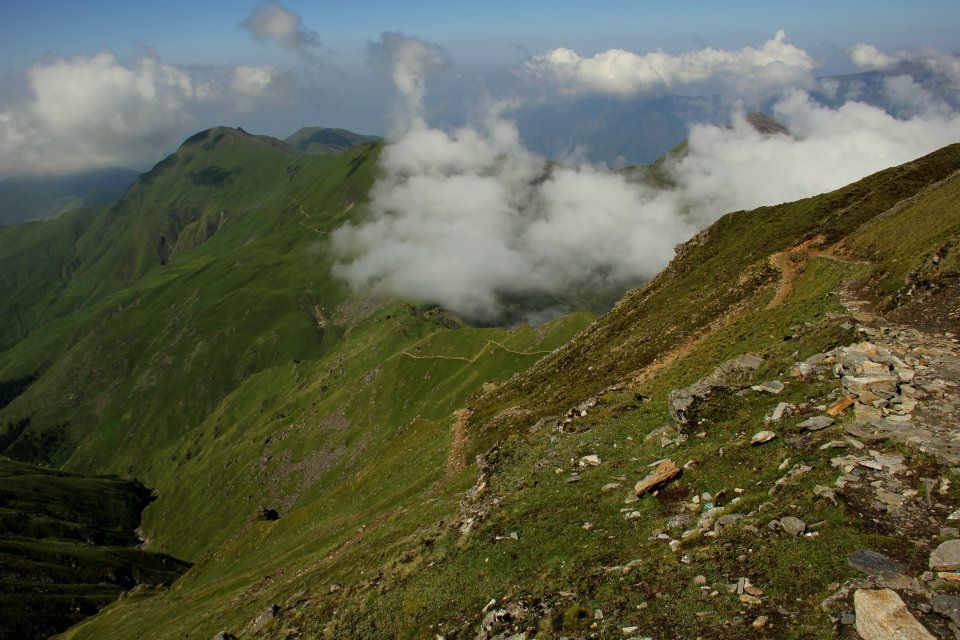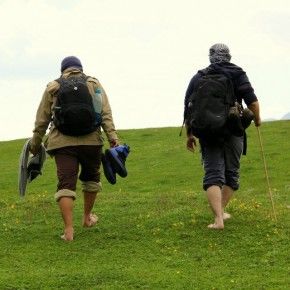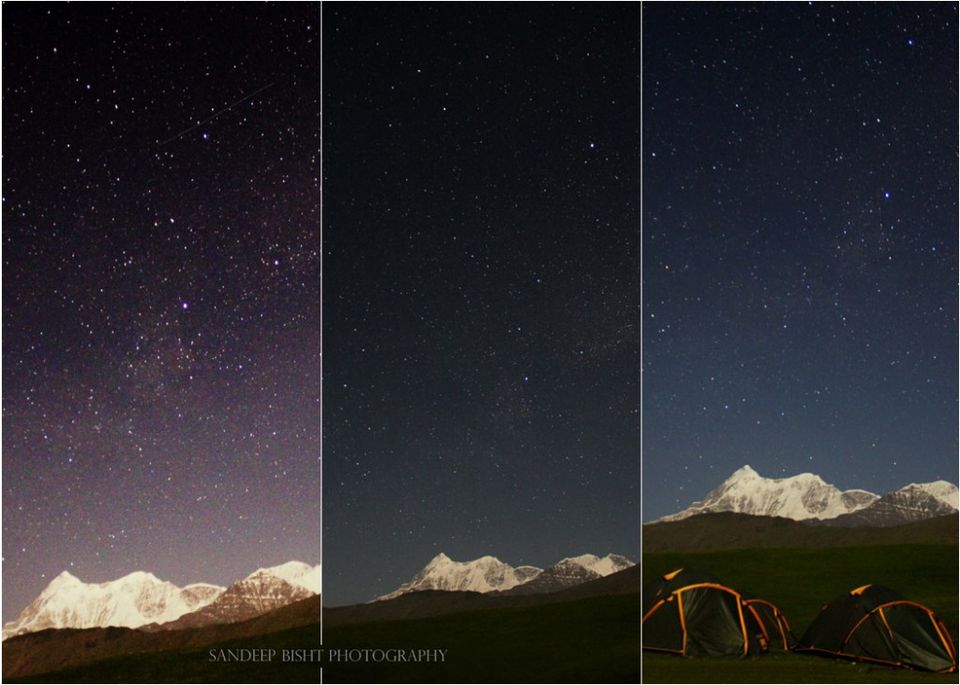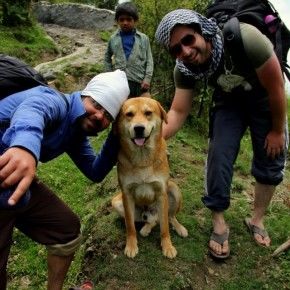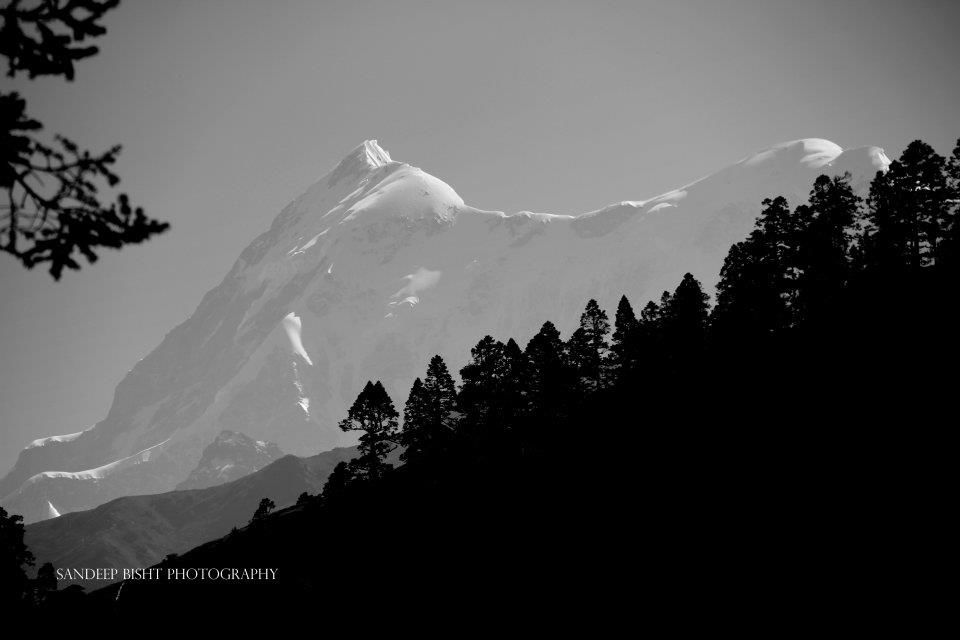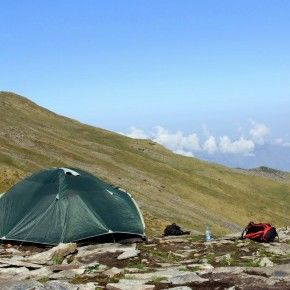 After boarding a bus from Anand Vihar ISBT with friends I reached Rishikesh at around noon and then took a shared cab to Karnaprayag.The plan was already made so without any camping equipments we were travelling 500kms hoping that something will click at last moment.
Day 1 | The Long Day | Karnaprayag – Lohajung – Didana Village
Next morning we took cab from Karnaprayag to Tharali, then Tharali to Lohajung.We reached Lohajung at 2pm. We started talking to shopkeepers for arranging a guide, porter, tent but nothing was working as per our needs. Qadeer was a bit worried because we have been travelling from past two days and still there was no sign of trekking.
Then luckily we got number of Narendra who helped us with all the arrangements.We reached Kuling in taxi and then started trekking at 6pm. By the time we reached the bridge at the foot of the mountain it already started getting dark.
As it got darker the trek became for adventurous. Finally we made upto Didana Village at 8:45 pm. After dinner we went to sleep in a local villager's house.
Day 2 | Beauty of Bugyals | Didana Village – Ali Bugyal – Bedni Bugyal
Next morning when we woke up there were approximately 40 trekkers moving around. As soon as I came to know that they will also be trekking to Roopkund, I got a bit disappointed because I knew the feeling of isolation and trekking alone in the wilderness will be something that I will miss out on.
Some of them started asking us whether it was us who trekked at night to reach Didana and with a wide smile on face we nodded yes. They were good to hang around, most of them were Bangalorians. The trek started and we entered the forest. The soundtrack of Into The Wild was a big hit while trekking, it boosted other trekkers as well.
We walked through slippery and steep shortcuts to shorten the journey and made it more adventurous. Traversing through forests we reached the starting point of widespread Ali Bugyal. It was fun to pick wild strawberries . Ali Bugyal was spread as far as our eyes could reach.
If you are planning to trek to Roopkund via Wan then make sure you visit Ali Bugyal as well, it is well worth it. Finally it was fun to click landscape photographs and Qadeer started enjoying mountain breeze. We waited for our partners at Ali Bugyal. Sadly they were last, ruining our reputation amongst other trekkers. From here on we trekked together.
 It doesn't matter how much you have walked just make your itinerary fixed with camp sites.After crossing Ali Bugyal the route ascends to a ridge and the remaining route to Bedni Bugyal is followed by a descending trail.
Bedni Kund was all dried up during this month. For capturing reflections of Trishul peak on Bedni Kund, plan your trek in August or September. However weather will be unpredictable during this time of the year, there are limitations to everything.
Day 3 | The Tiring Stretch and AMS | Bedni Bugyal – Patar Nauchani – Baguabasa
Next morning we started trekking upwards on an easy trail upto Ghora Lautani from thereon we had to trek on other side of the mountain. The wind grew thinner and clouds surrounded us. The route is easy upto Patar Nauchani. After having maggi at Patar Nauchani we started the most difficult part of the trek – the steep climb upto Kalu Vinayak. This route is very tiring. Climbing this steep route became more complicated when it started raining.
The descending trail to Baguabasa is clearly visible from Kalu Vinayak. While walking on this rocky terrain you can see massive Trishul Peak, Roopkund ridge, Nanda Ghunti and splendid views of Himalayan Range.
We reached Baguabasa at around 2pm and started pitching tent. We couldn't eat much during lunch even though we were hungry, it might be the first sign of AMS, I thought. Later that evening I captured few landscape pictures and Himalayan peaks.
My trek buddies started feeling unwell due to AMS and the only way to cure it is to go to lower altitude. They made a plan to drop the idea of trekking to Roopkund and rather return back to Bedni Bugyal.I slept with confused state of mind but next morning I decided to stay with my friends.
Day 4 | The Most Entertaining Day | Baguabasa – Bedni Bugyal
At 5am in the morning when I saw trekkers on their way to Roopkund, I prayed to mountains for inviting me another time to visit this heaven.
Few more trekkers from other group dropped the idea to visit .After breakfast we started trekking back to Bedni Bugyal. The clouds started hovering below us when we reached Kalu Vinayak.  Both sides of mountains range can be seen from Kalu VinayakThe trek through the ridge turned out to be one of the most special moments of the trek. We didn't knew where we are heading towards, just tricky slopes on the mountain top with bugyals on one side and rocky cliff on another.I wondered how much happy I would be if I lived every day in such beautiful landscapes with nothing to do except praising nature.
Omelettes at Patar Nauchani were too good to resist. As soon as Bedni Bugyal came in sight we decided to walk the remaining distance barefooted on velvet meadows.
After the round of maggi at Bedni Bugyal we started playing volleyball. At around 5pm trekkers from other group started reaching back to Bedni Bugyal. Their exhausted faces and fatigued bodies made us feel slightly happy about dropping the idea of visiting Roopkund.
Finally I got lucky, the sky was clear and stars were visible. At 9pm on that freezing night, I came outside my tent and set up my tripod to capture stars, I was completely satisfied with my decision to take tripod on this trek as this was the first time I was doing night photography of stars.
Day 5 | The Way Back | Bedni Bugyal – Wan – Lohajung – Karnaprayag
Next morning we were the first to start trekking back to Wan village. At Wan village we had to wait for other trekkers to drive in the cab to Lohajung. After changing cabs three times, we managed to reach Karnaprayag at night. Finally four 'asli pahadis' stepped back to the world of civilization.