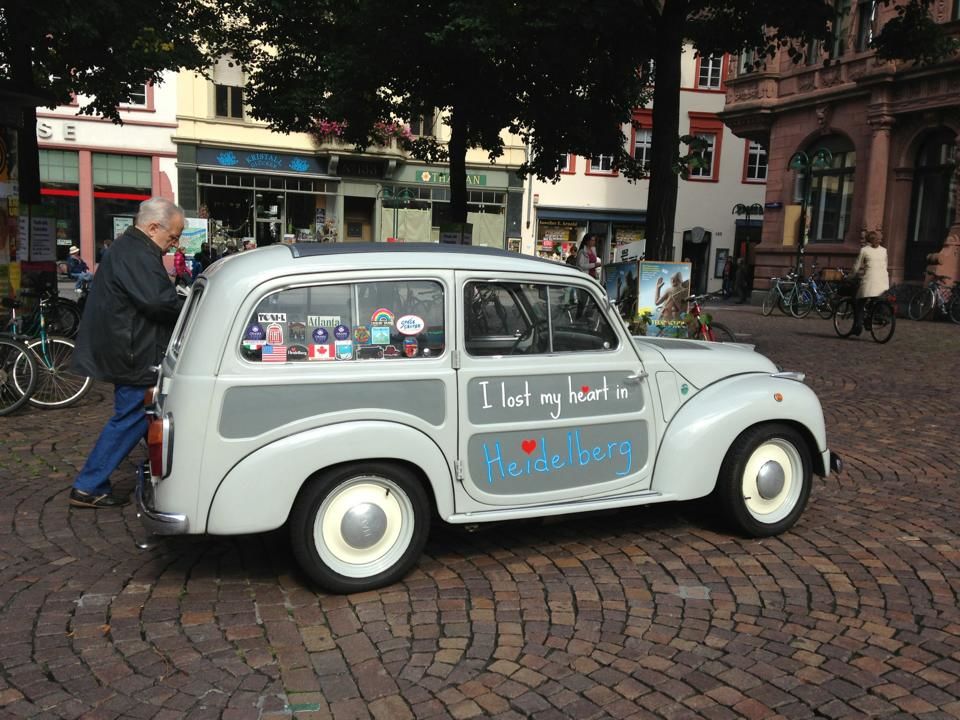 How often can you really feel your heart captured, your thoughts overtaken and mind wandering lustfully in a foreign town? Not very often.
24 hours are not enough for all the charm of Heidelberg… the character and the abundant choices between culture, cuisine, entertainment and a heavenly setting nestled between the Neckar River and the foothills of the Odenwald forest – but if you do have these 24 hours, they'll be bewitched for life!
In some ways it's a shame to spend just a day in Heidelberg, but here's what you can do to make sure a part of the city stays with you…
I would recommend that you start your day with a walk! A walk like none other on the famous and impressionable Philosophenweg – The Philosopher's Walk. When the sun comes out to greet on that path, there's little nothing you'll regret. It's historic, perfect for some solitude, natural beauty, and some of the best views of the river and the castle! And that's your next stop.
This venerable university town is incomplete without its castle. Perched on the slopes of Mount Königstuhl above river Neckar, be ready to be overwhelmed at Heidelberg Castle.
From gothic to renaissance, the castle is a mix of styles and history, and if history stirs you, it's worth joining a guided tour. The courtyard outside holds the Heidelberg Castle Festival in the summer with some astonishing performances.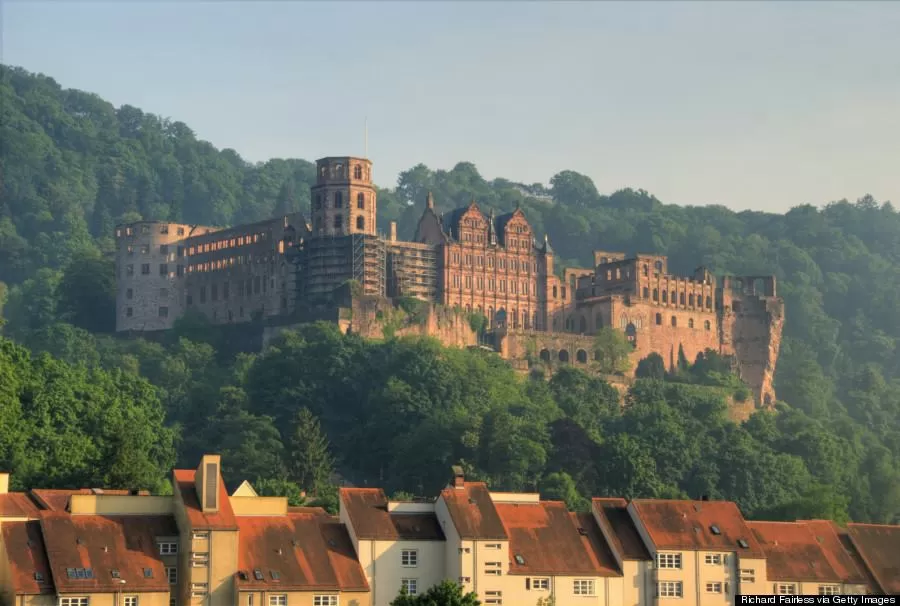 Together with the Old Bridge across the Neckar, it makes one of the most impressive sights ever.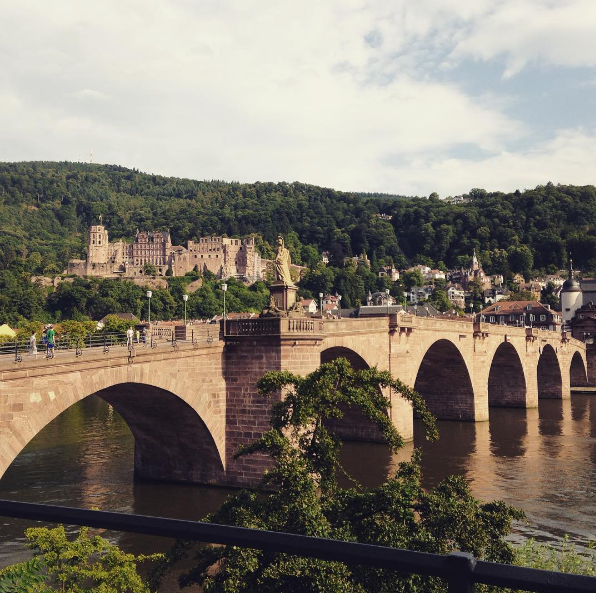 From the castle, a charming path takes you straight down into the old town, at the centre of the old town is the market square, where you'll find beautiful fountains, grand period houses, lots of cafés and even pretty little shops 
The Altstadt is where you'll find the sprawling university and Kornmarkt – one of the prettiest squares anywhere!
Heidelberg has a lot of local breweries and pick any of them as your lunch spot. With the cobbled pavement, cute balcony seating and a mighty mug of beer, lunch could be just perfect!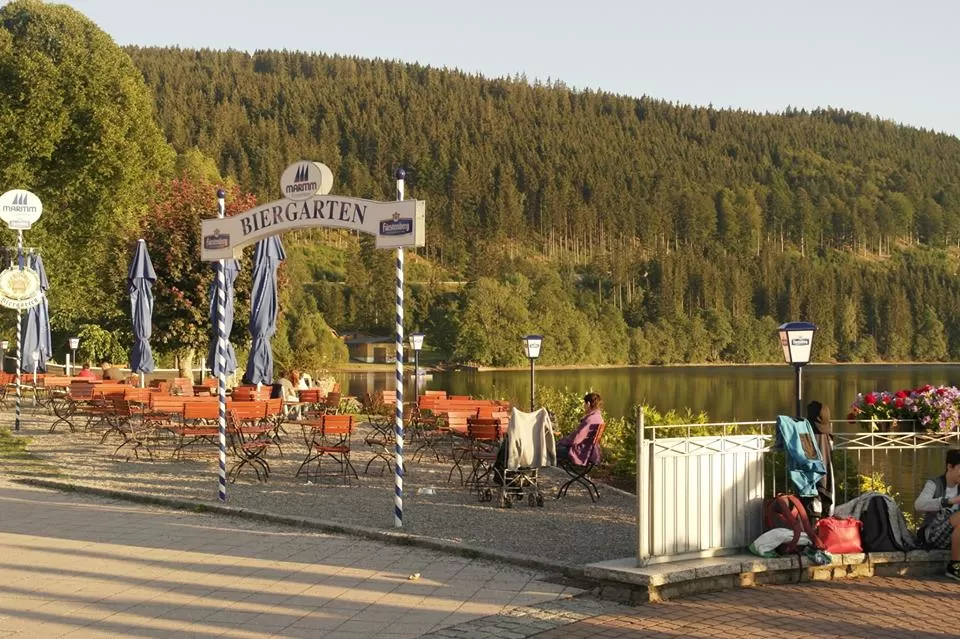 After a hearty meal, stroll through Hauptstrasse, it's THE street there! It's a quaint heaven for shoppers and has some amazing outlets to pick up souvenirs from. Hauptstrasse happens to be Europe's longest car-free zone, by the way!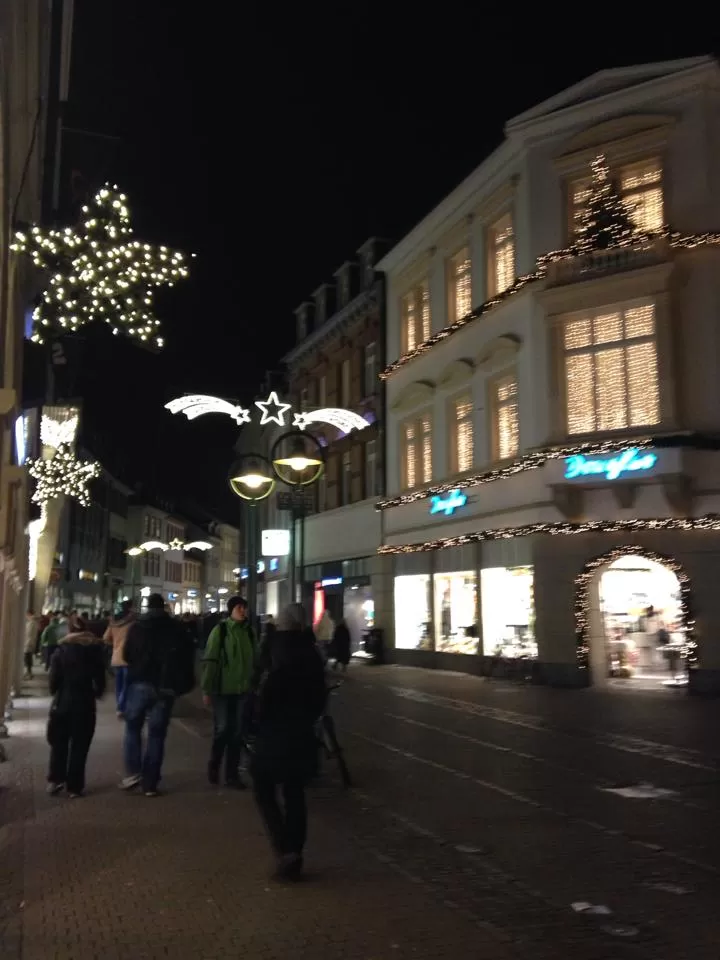 Spend the evening on a boat across the Neckar – it's just one of those things you need to do! All the 'romantic' cliches will fall in place to make this activity bring out your inner poet…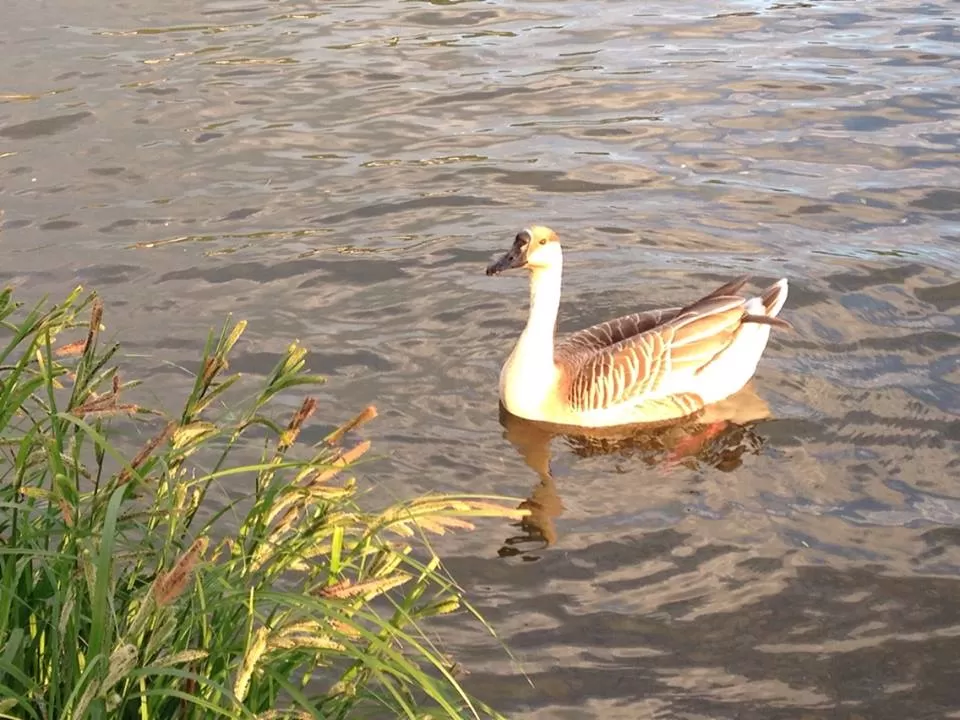 And if you thought Heidelberg is set in another era (quite right), just wait for the sun to set while you direct yourself to Unterestrasse!
You'll find yourself surrounded my exciting, hep local pubs and an eclectic mix of tourists and locals enjoying the end of their day! Pub crawl through the street to make sure you make sure you don't miss out on much!
Every inch of Heidelberg could fit on a postcard, every experience could be a blog longer than this. Don't worry about the number of days you have there because it will take minutes for Heidelberg to take your heart away!