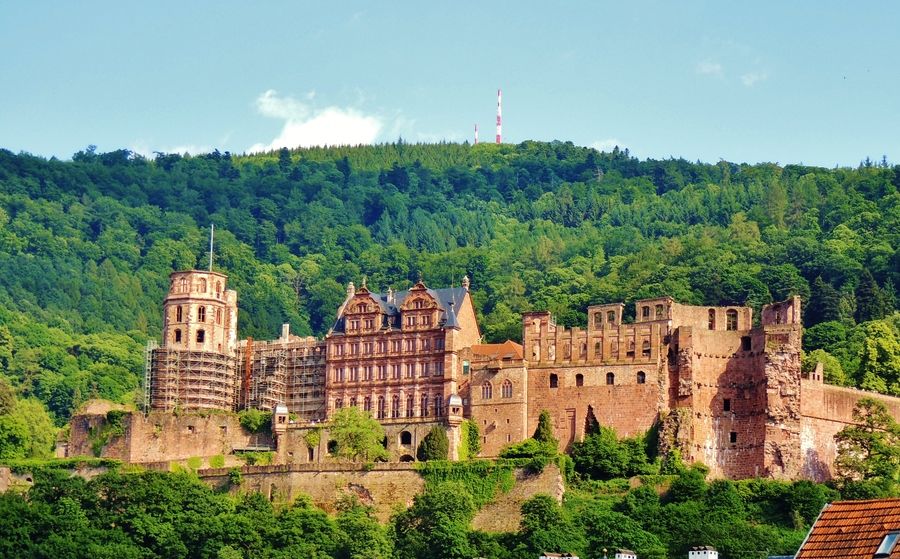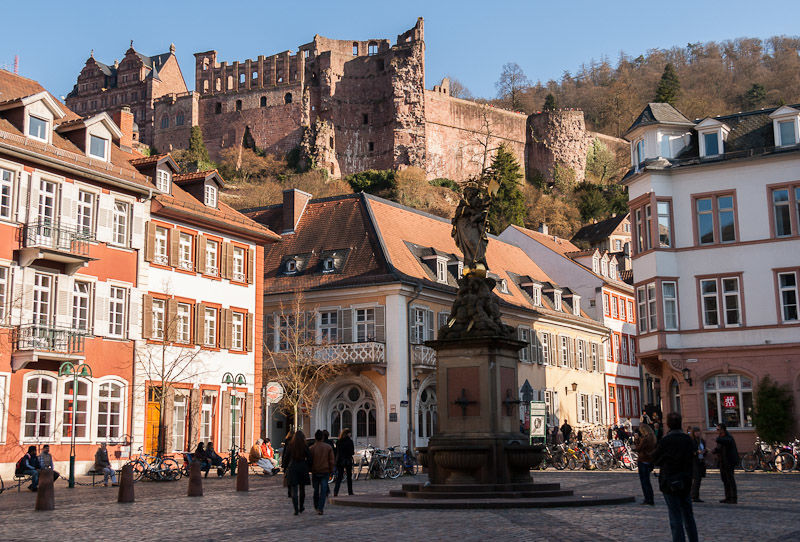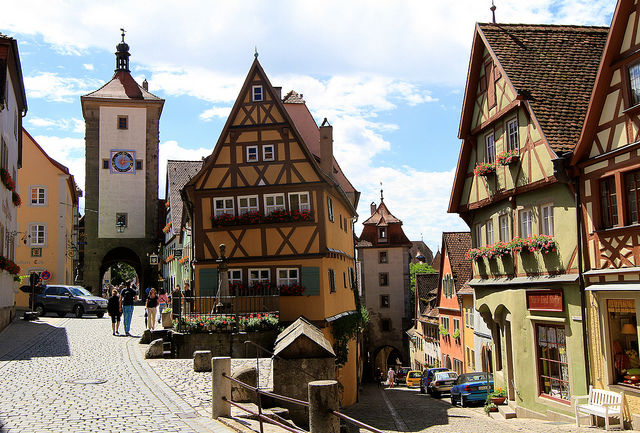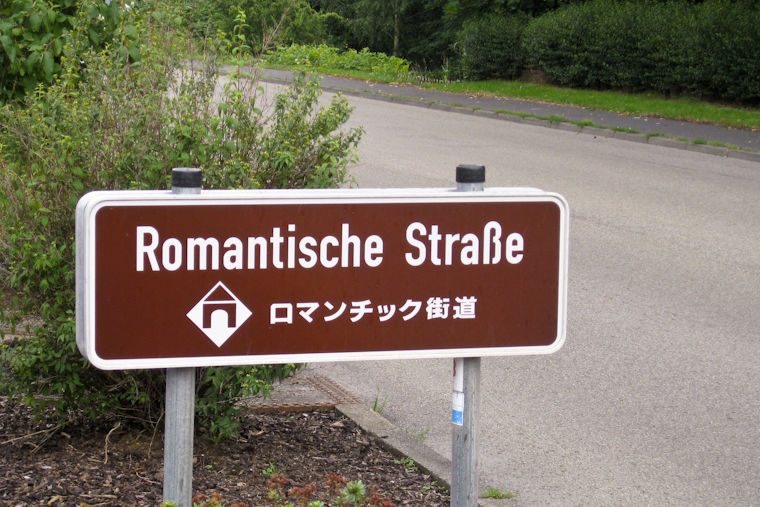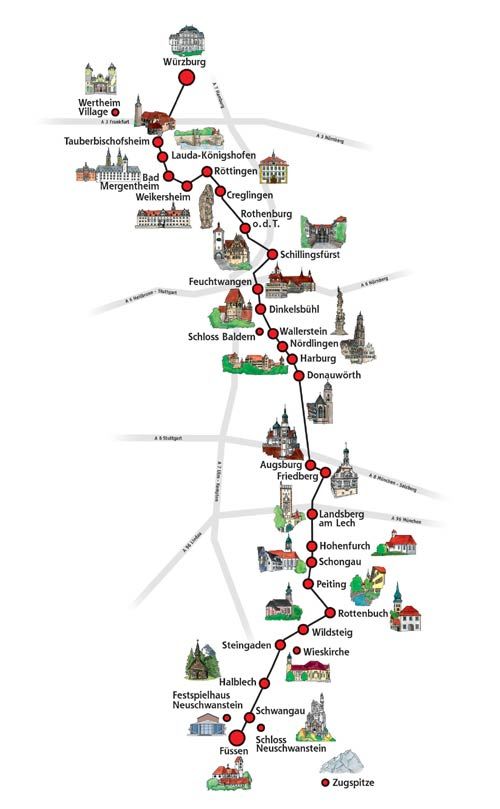 The Romantic Road' is Germany's best known and most popular holiday route. This 500km long stretch passes through beautiful countryside and towns. Every year an increasing number of people make use of the 'Romantic Road' for sightseeing, and to explore the historical cities.
On the way from north to south, the landscape changes from river valleys, fertile agricultural land, forests and meadows to dramatic mountain scenery. The Romantic Road thrives on the harmony of culture and hospitality, on the unending series of new vistas in polymorphic landscapes, and on towns with impressive buildings that have preserved their appearance over centuries.
The best way to experience this journey is to simply hire a car and start from Heidelberg.
This town lies on the banks of the River Neckar. It is a jewel among German travel destinations - the landmark being a huge ruin of 'Heidelberg Castle'. Though deserted and eerie, it still looks royal and very beautiful.
After crossing this picturesque town one goes to Rothenberg, the best-preserved medieval town in Germany. To break the journey, try spending a night in the 1,000-year-old Castle Colmberg. Proceeding further south would lead you to one of Germany's oldest cities, Augsburg, where you can enjoy a genuine medieval candlelight dinner in an old vaulted room.
All this while you would be driving alongside beautiful vineyards, clear waters and rolling hills, and finally reach the majestic Bavarian Alps. The destination is the romantic fairytale Castle Neuschwanstein. Nestled in the Bavarian Alps, this Castle was built for Louis II of Bavaria - often referred as the Mad-King Ludwig. This fairytale Castle has been featured in various movies and has been the inspiration for Disneyland's Sleeping Beauty Castle.
This 60-year-old Road certainly takes you well back in time….as in a dream.