My travelling tracker for this year is already closed and kicked off. This year's troika began with our visit to one of the best castles of Germany, surrounded by the breathtaking natural settings (The Alps half covered with snow, waterfall, lake and forest). No wonder, you may have ever spotted it as your desktop's wallpaper, as Disney's Sleeping Beauty Castle finds its origin in the mesmerizing beauty of NeuSchwanstein castle.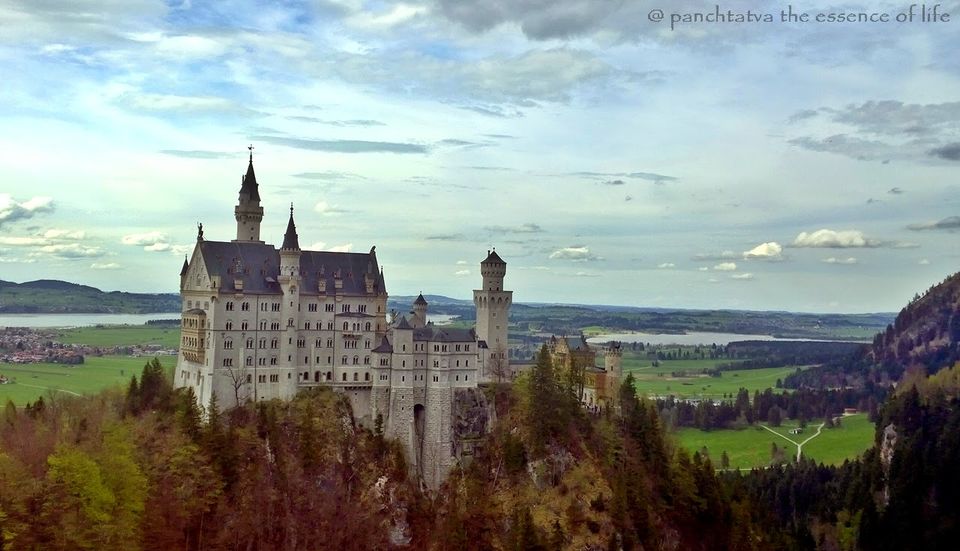 Around 125 km distant from Munich, you find the fairyland on earth at Schwangaav.
After the number of recommendations, we left for Neuschwanstein with high expectations. And fortunately, recommendations started meeting expectations since the way to the destination. Suddenly, the name of the road in between caught my attention. It was #Romantische straße# which in English means #romantic road#. And I could see the relevance of the name. So, for nature lovers, I don't wonder if they acquire twice the time estimated to reach the castle.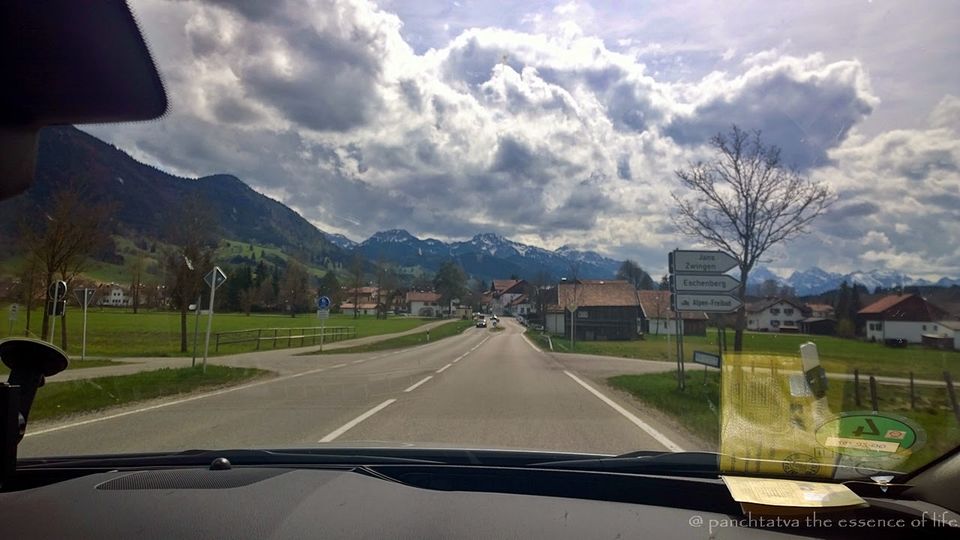 View of the road leading to NeuSchwanstein Castle
Visiting this place is easily a whole day activity. Although, there is no city around and much things to do but still the two magnificent castles with their fascinating histories, the Marien brücke (Mary's bridge), some viewpoints, Water Lake and nature will keep you happily occupied. What engaged me more into it were the historical trivia, I came across. King Ludwig II, one of the famous figures in Germany's medieval history is the person behind Neuschwanstein & many other best castles in Bavaria, Germany.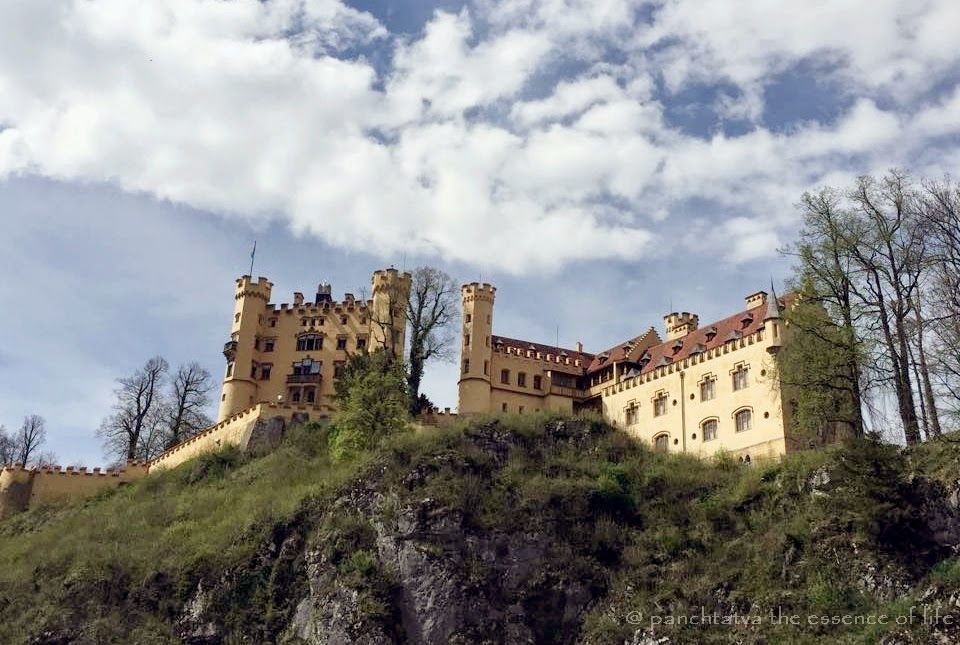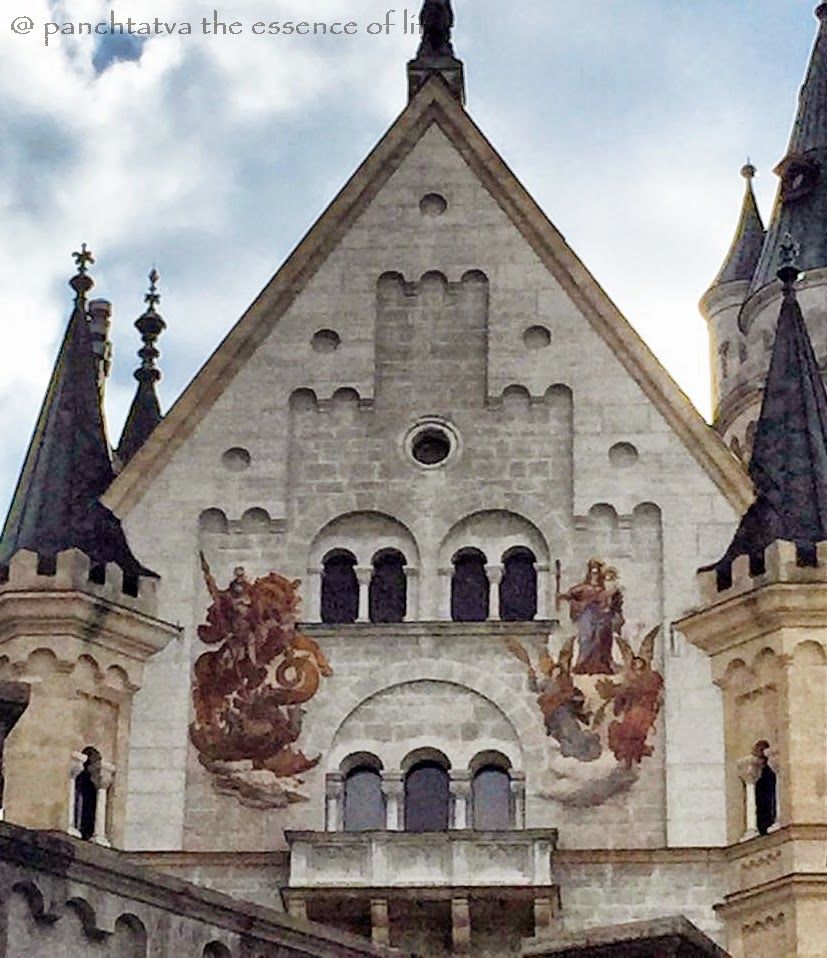 And the experience of visiting his castles becomes more exclusive, when accompanied by the instances of his life. You would be amazed to know, that this highly famed & king's dream castle was still under construction, when he died or was killed (yet a mystery) and therefore, a large part of it were never constructed and finished.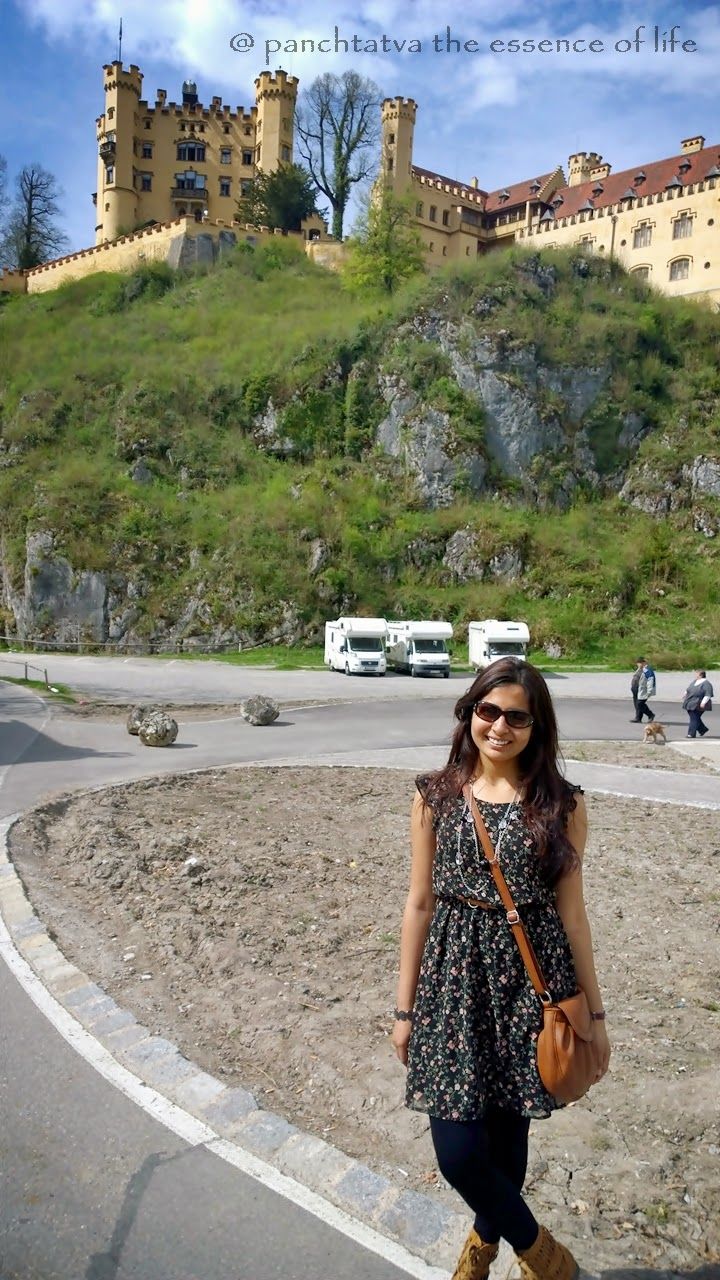 The Marienbrücke (Mary's bridge),also holds a great importance in idealizing the beauty of this castle. It's the enchanting view from this bridge, inspired King Ludwig II for his Dream Castle, which was supposed to be the replica of 'Wartburg' palace but turned out even bigger & magnificent underway construction.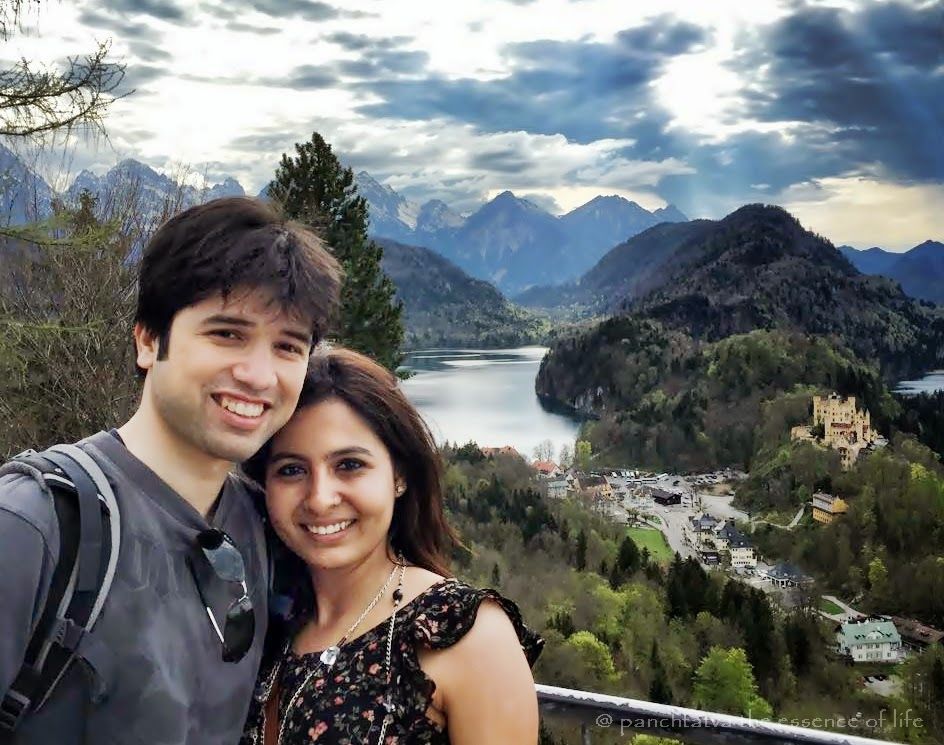 I would treasure this trip among my best trips and recommend you not to miss, on your trip to Germany. There is still a lot to come from Europe. So, till then, enjoy these clicks and keep smiling.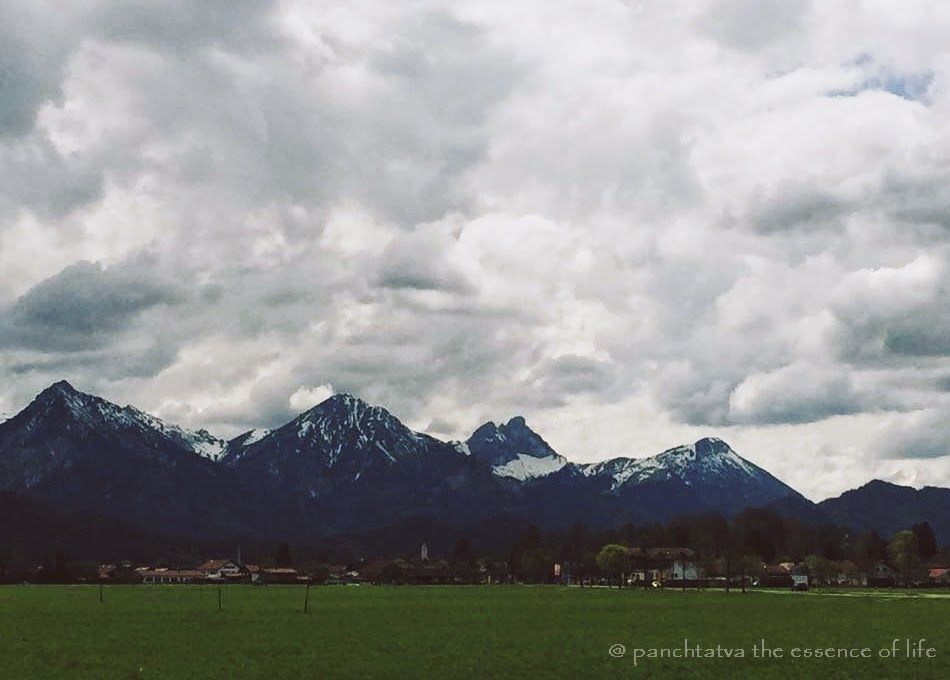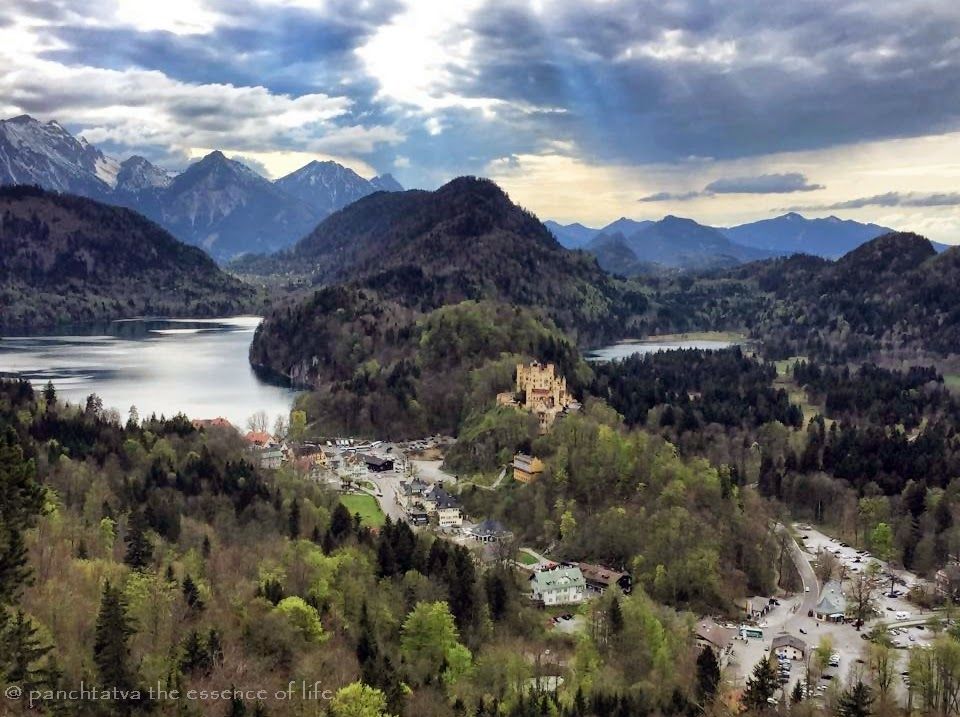 This trip was first published on Panchatatva- The Essence of life.