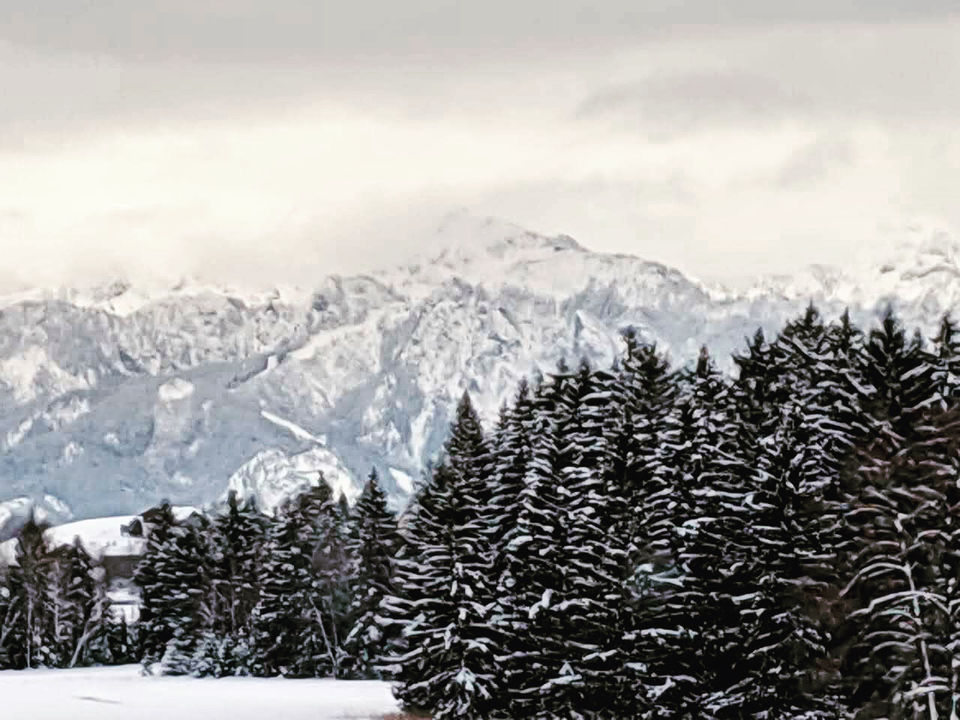 I love Snow! It has something magical about it which instantly drifts you into a dreamy world. Now picture a gorgeous castle in this dream- that right there is Neuschwanstein castle. No wonders, this castle is the actual inspiration behind Disney's Sleeping Beauty Castle. Picture Perfect!
Almost each time it snows, I remember this day trip of mine. You see the castle is not just a pretty sight, it has the most "interestingly contentious" history. And the vicinity has a lot of engaging elements too. One can definitely make a memorable day of this one. So, here goes what to look out for and the story of this castle .....
History of the Castle
Ludwig II also called as the "mad king" was the king of Bavaria since 1864. It was his dream to build this larger than life home for himself - yes , the whole castle was being built only for him alone. He was labelled mad because of his expenditures and passion for this construction. Technologies ahead of the time like central heating, flushing toilets and an electric bell system for summoning servants are all part of this marvel. Fourteen carpenters worked for more than four years only to complete the woodwork in his bedroom.But, he spent only 11 nights in this castle.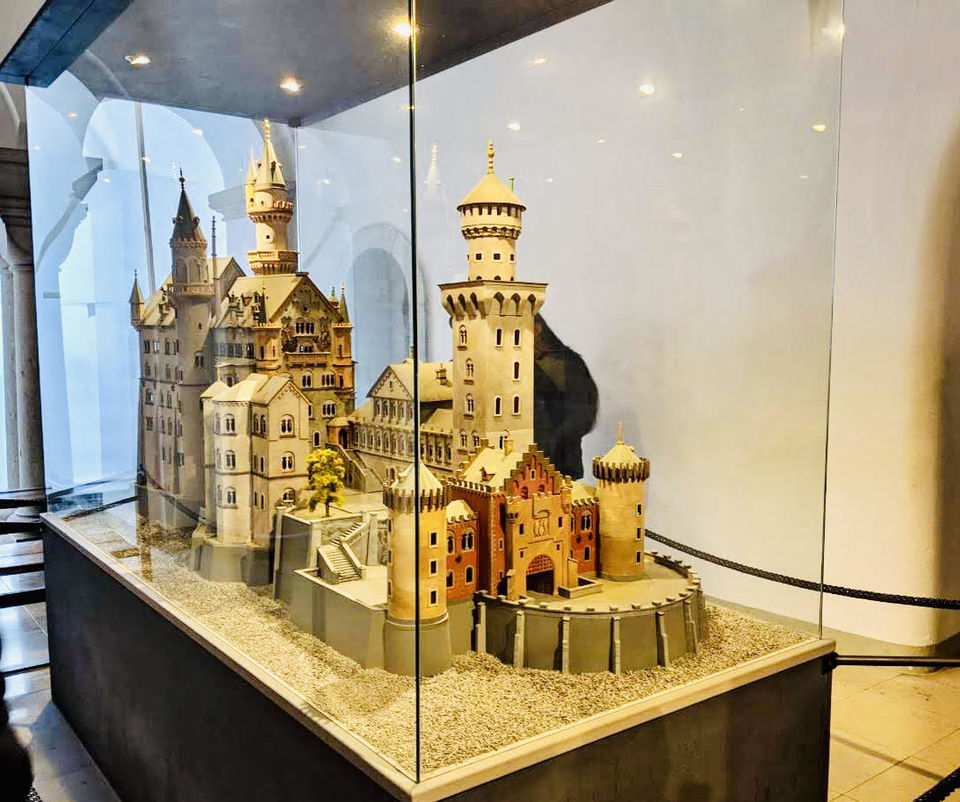 Infact, the build was not completed, what we see today is the incomplete structure - even without a throne room. The king died at young age of 40, apparently a suicide by drowning in Lake Starnberg one day after he was declared insane, arrested and moved out of his beloved Neuschwanstein.
The Controversies continue with World War II
With the death of Mad King, the controversies did not die. If you have watched George Clooney's World War II drama, "The Monuments Men.", you know the castle was used during the war by Hitler's men to store stolen valuables. It was the headquarters of the art looting organisation simply because it is at such a unique location designed in the first place for desolation.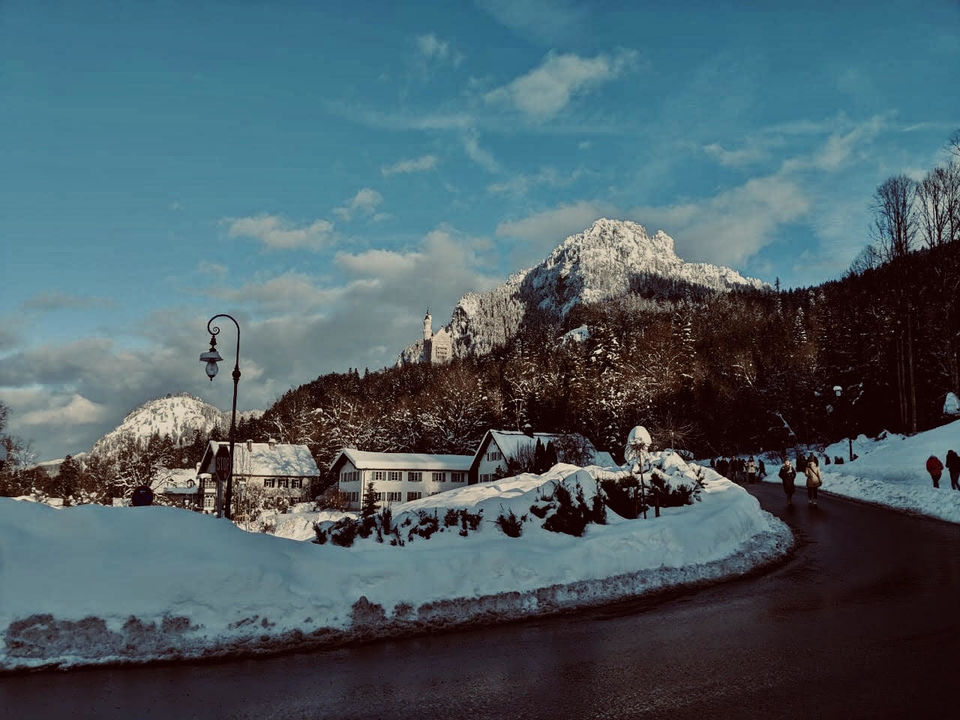 How to get there?
It is definitely a bit of effort and time to reach here. A 2.5 hours of train from Munich to Füssen and then a bus service from Füssen to Hohenschwangau. Hohenschwangau was the family house of king Ludwig built by his Father. Also, present close to Neuschwanstein, along with a meuseum.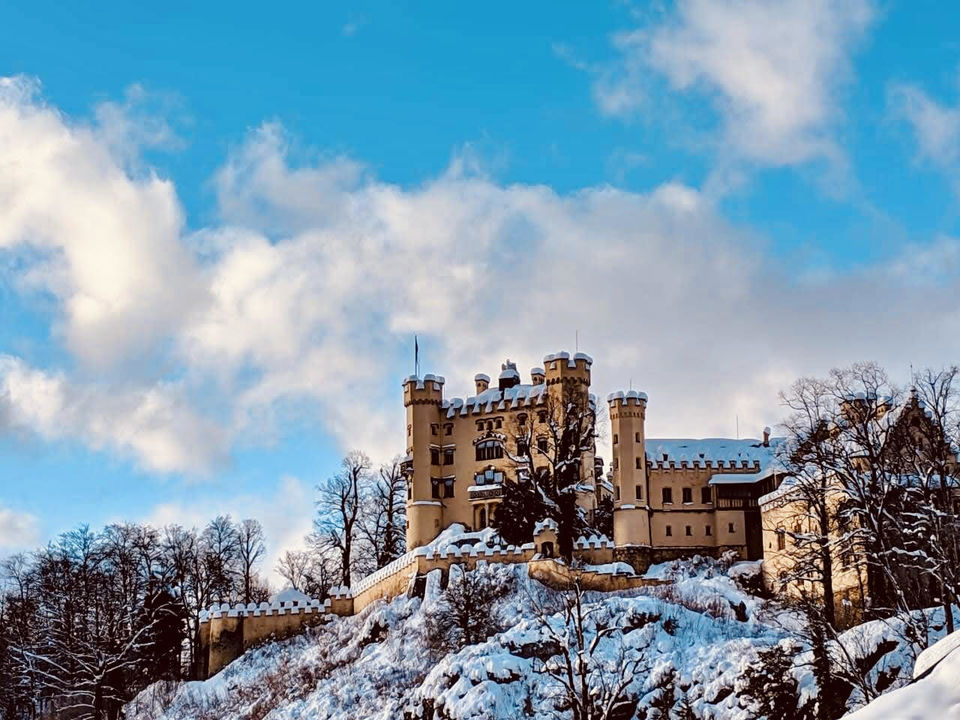 The tickets for both castles and the meuseum can be bought online or directly at the booking centre. Important is that a ticket to enter Neuschwanstein includes guided trip in English or German. At a time only one guided group is allowed to enter the castle and taken through all rooms. Hence, if you have a preferred time slot book in advance online or reach the booking centre early.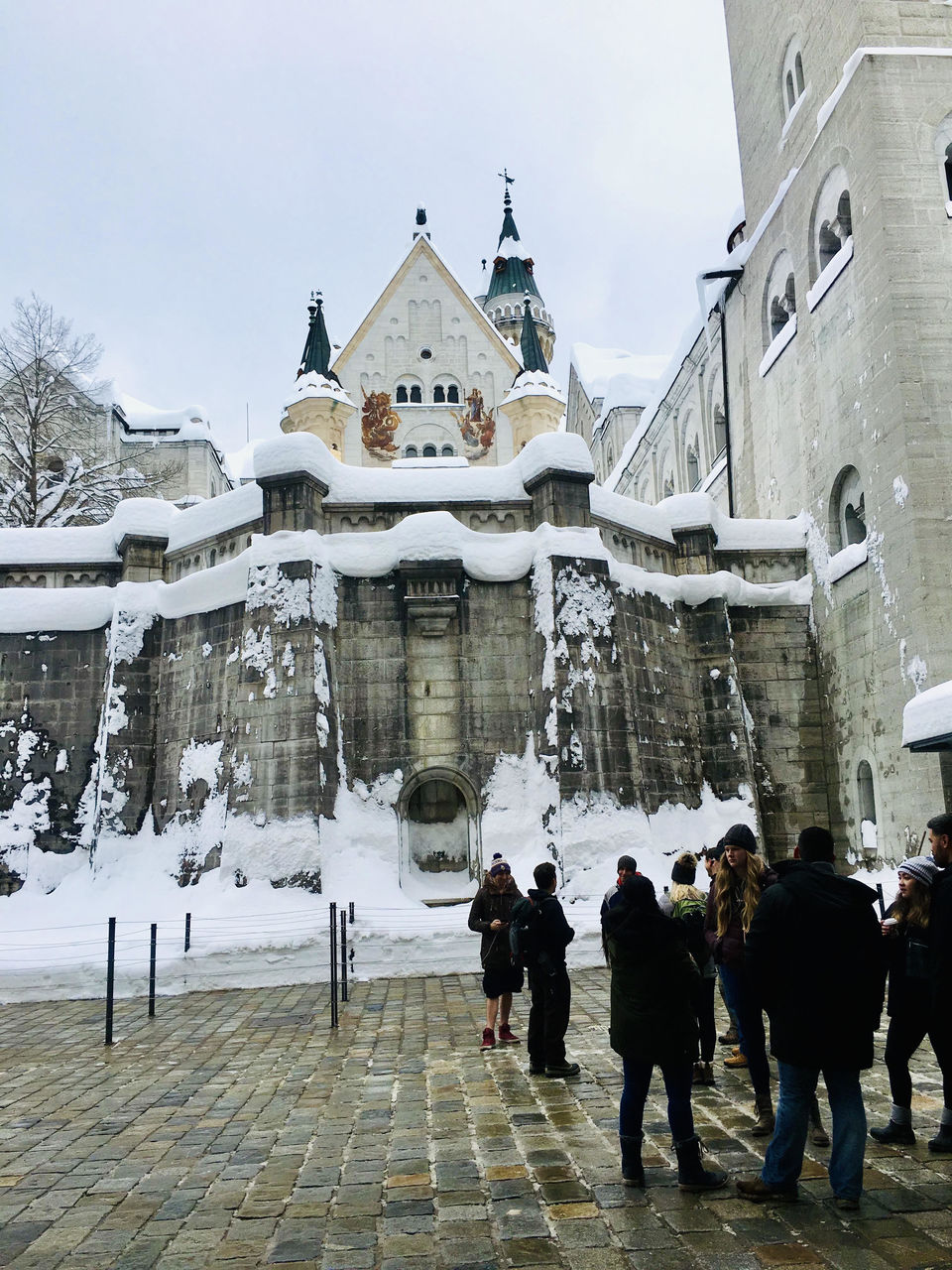 Fun fact - this castle is one of the most photographed buildings in the world, although, no photography is allowed inside the castle. The "Marienbrücke" (Maria's bridge), built high above the Pöllat Gorge is said to be the best location to capture exotic images of this castle. Unfortunately, for safety reasons it is closed in winters. Maria was King Ludwig's mother and the bridge was also built by his father King Maximillian.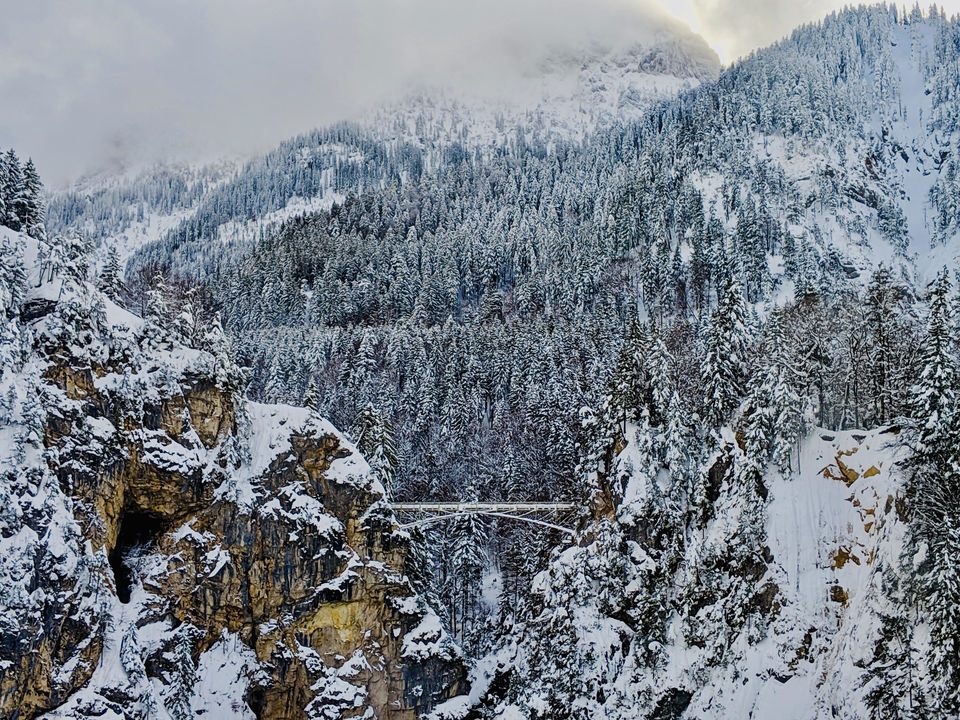 Around the castle - what to look for ?
Be ready to walk. It's a hearty walk to the castle and around. I would not recommend the place for people who have difficulty walking. The snow and the sun together does make the walk cherishing in winters.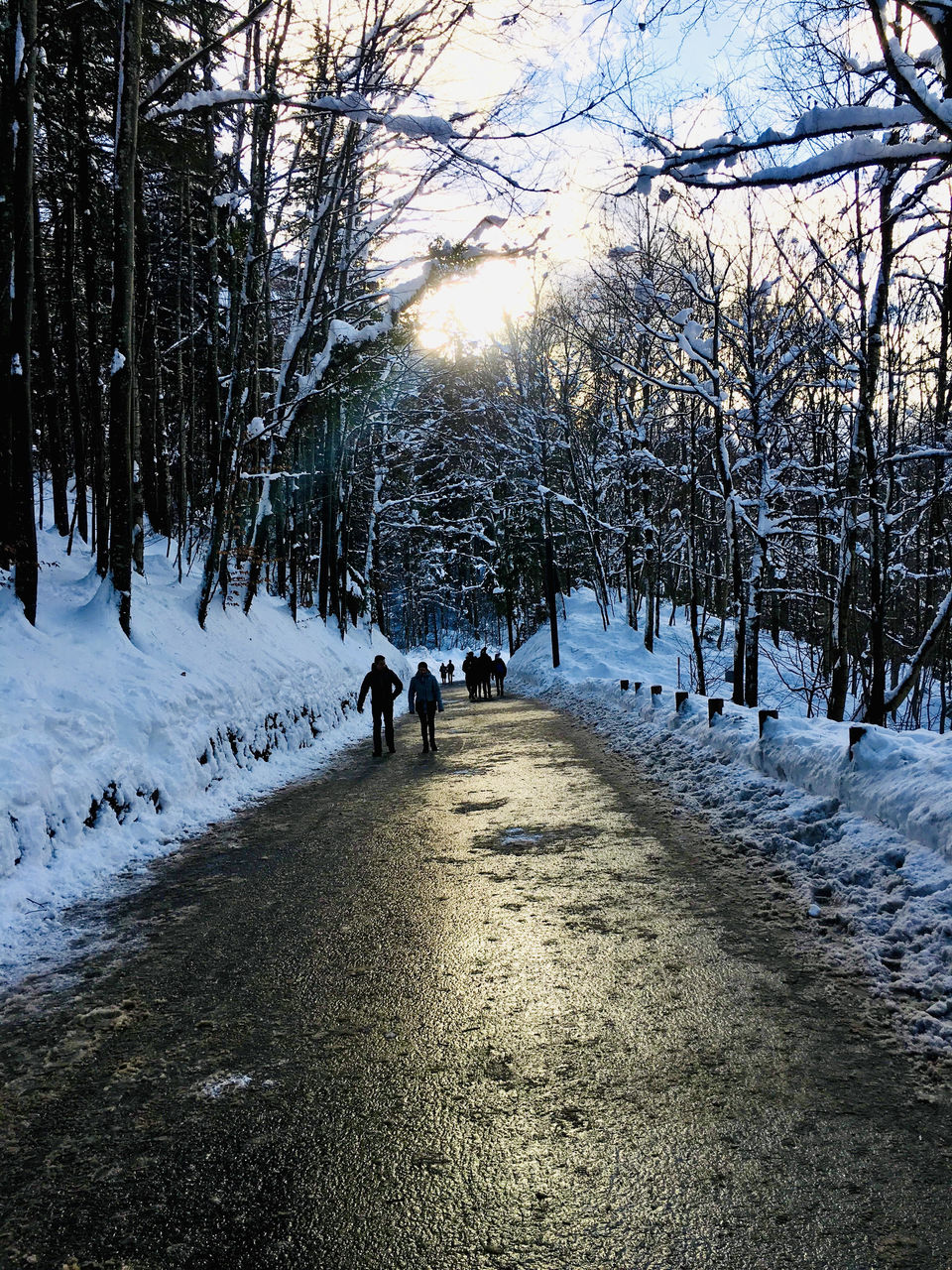 When the weather is cold and the walk is long, there is must try relief available on small local carts on the way. Quarkballs.. These are fresh fried, warm, feathery light , mildly sugared dough balls and a must have on the way up. Or even down, like I could not resist having them the second time.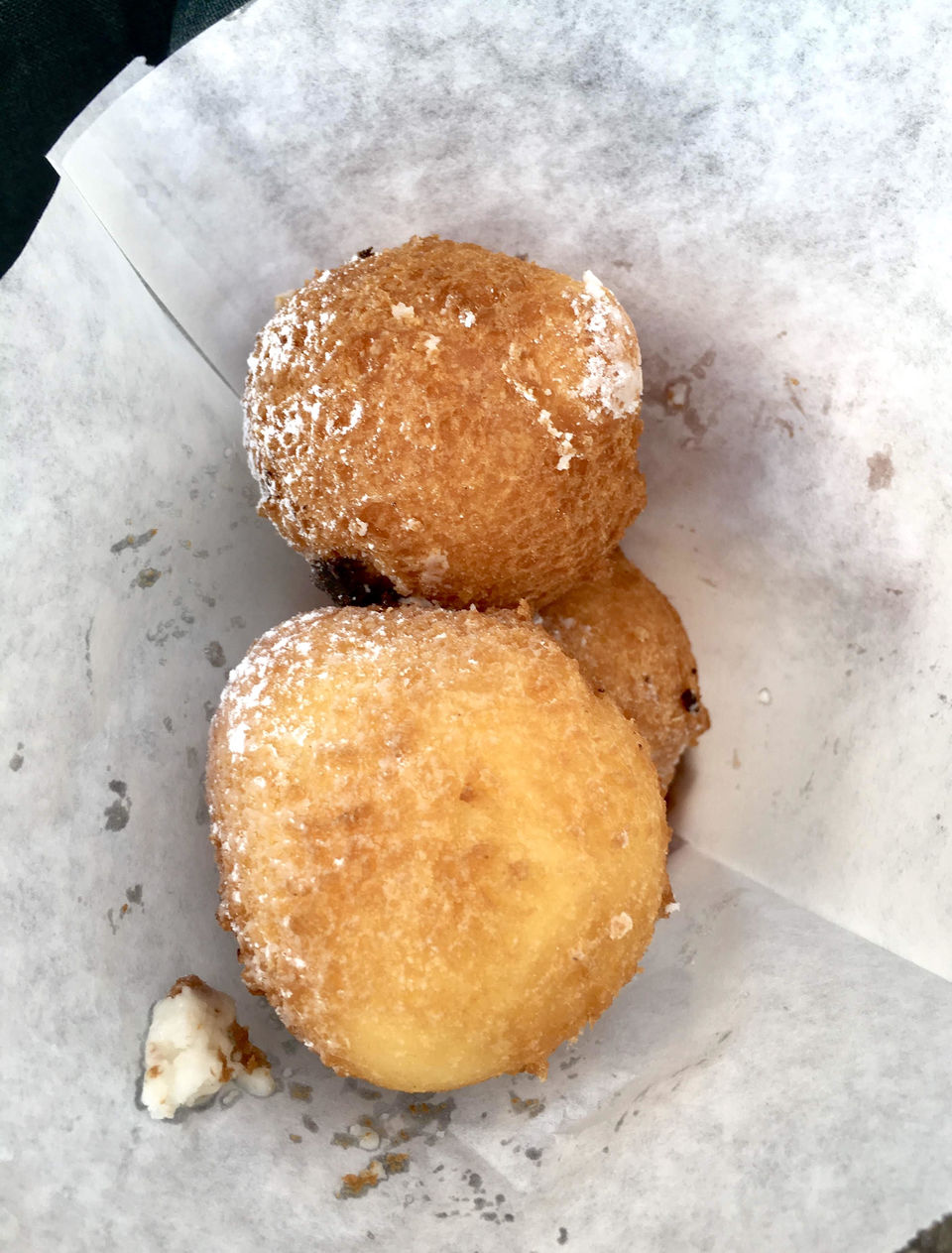 Once you are done exploring, few steps ahead of both the castles is Alpensee. In winters the frozen lake is charismatic.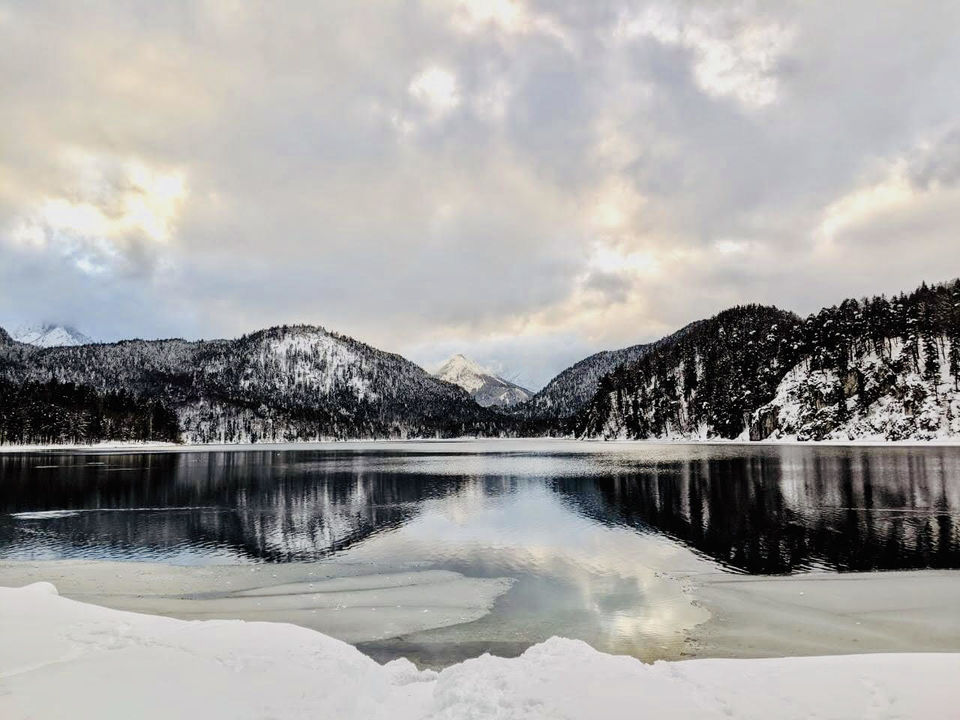 We ended the splendid day making snowmen - Schneeman as they call in German and "chilling" by the Alpsee. Cheers !!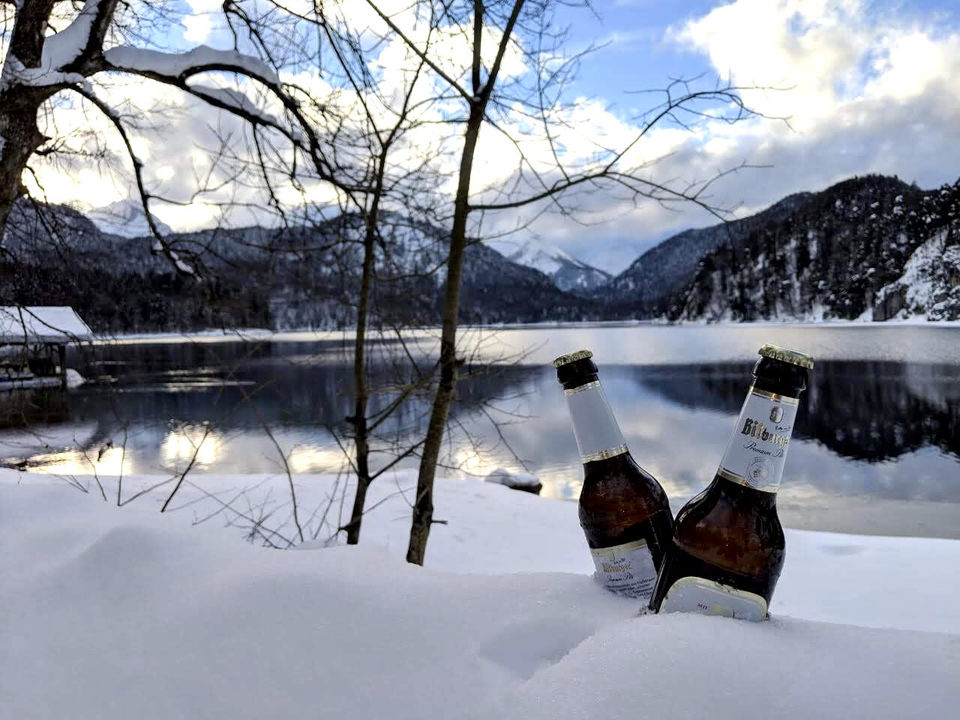 If you have been to Neuschwanstein, I would love to know your experience.
You can connect with me and follow my content at Tripoto or Instagram.
Ready to travel for free? Earn credits and redeem them on Tripoto's weekend getaways, hotel stays and vacation packages!
Explore the best of travel inspiration on Tripoto Instagram!